Pandan ice cream at McDonald's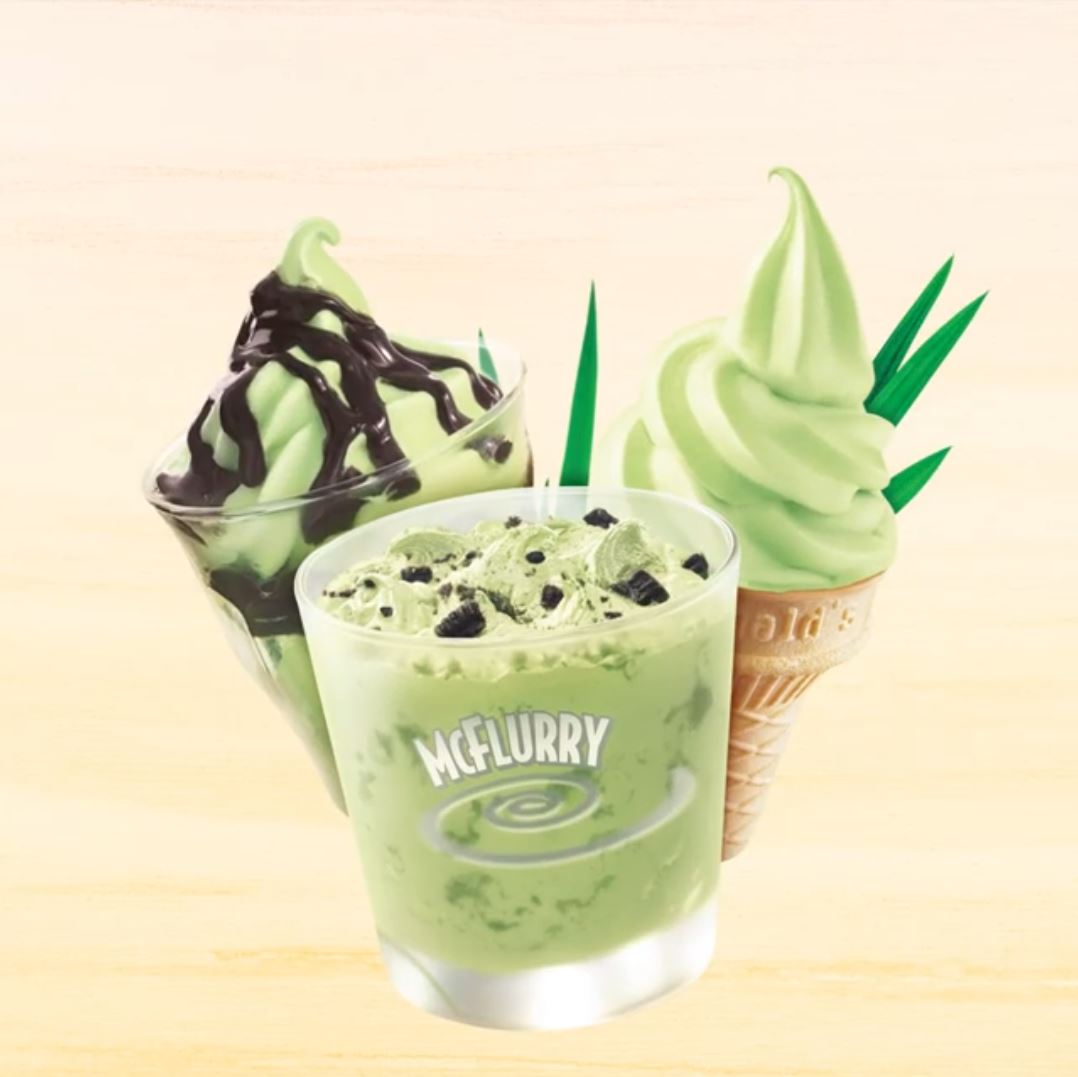 Image credit: @mcdsg
Following its recent release of the Peri Peri Flavoured McShaker Fries, McDonald's has decided to bring back one of its more popular ice cream flavours. First launched in 2019, McDonald's pandan ice cream has made its return to Singapore's shores once again!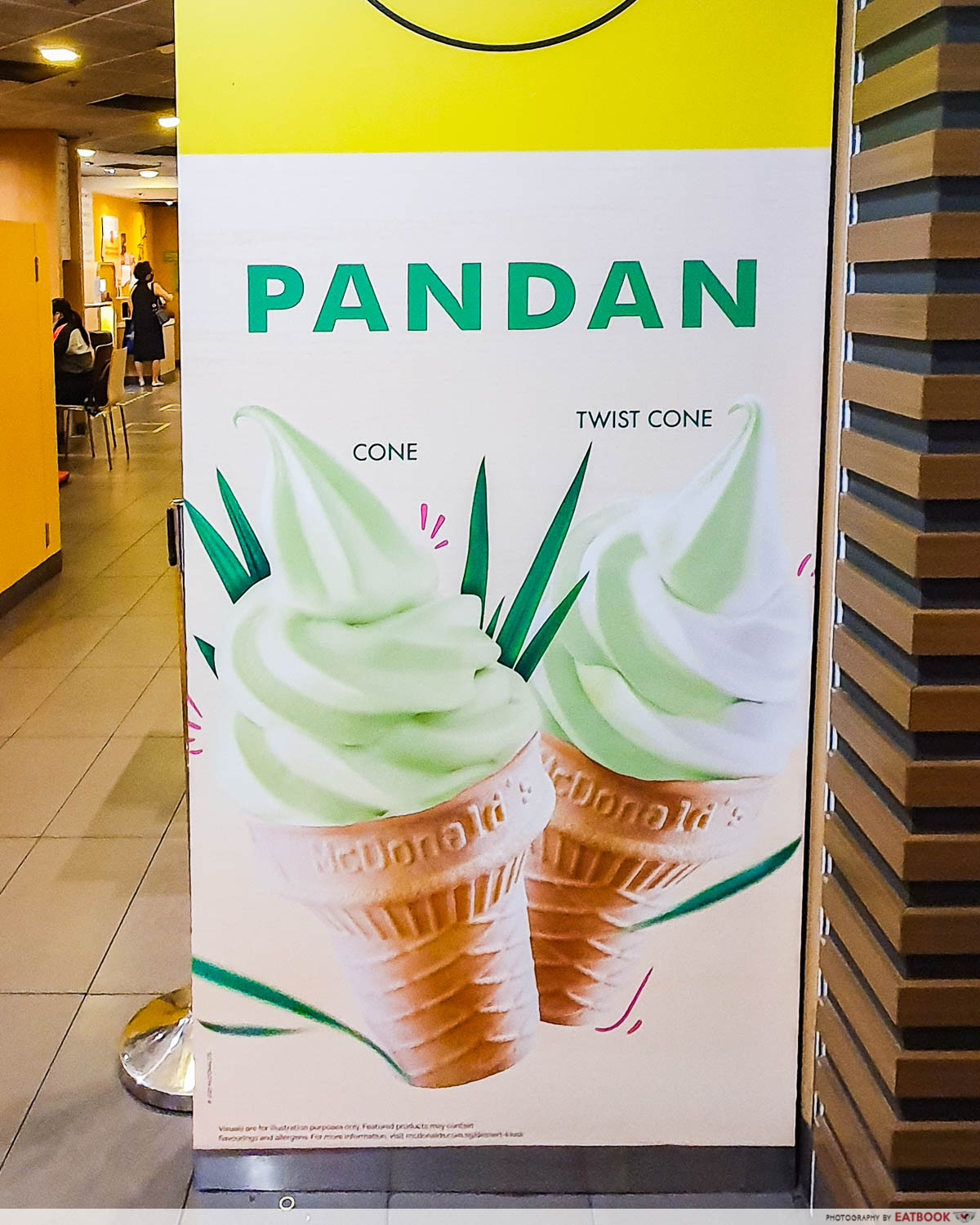 With a variety of choices available, you can get this flavour in a McFlurry (from $3), Hot Fudge Sundae (from $2.10), or Regular Cone (from $1). A Twist Cone (from $1) featuring a swirl of pandan and vanilla ice cream is also available.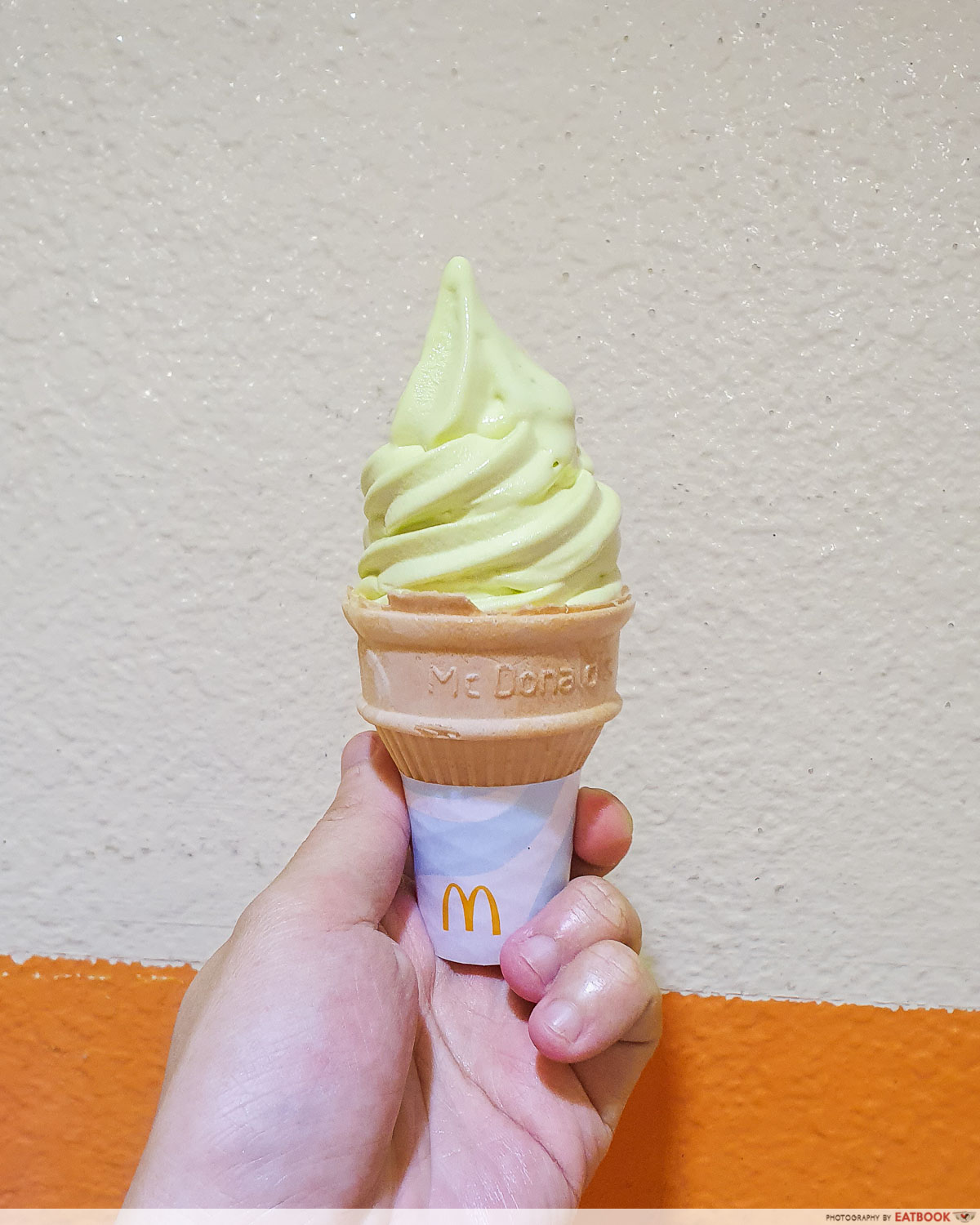 For those curious, the ice cream has a sweetness that is reminiscent of the familiar creamy and coconutty flavour of pandan that we have come to know and love.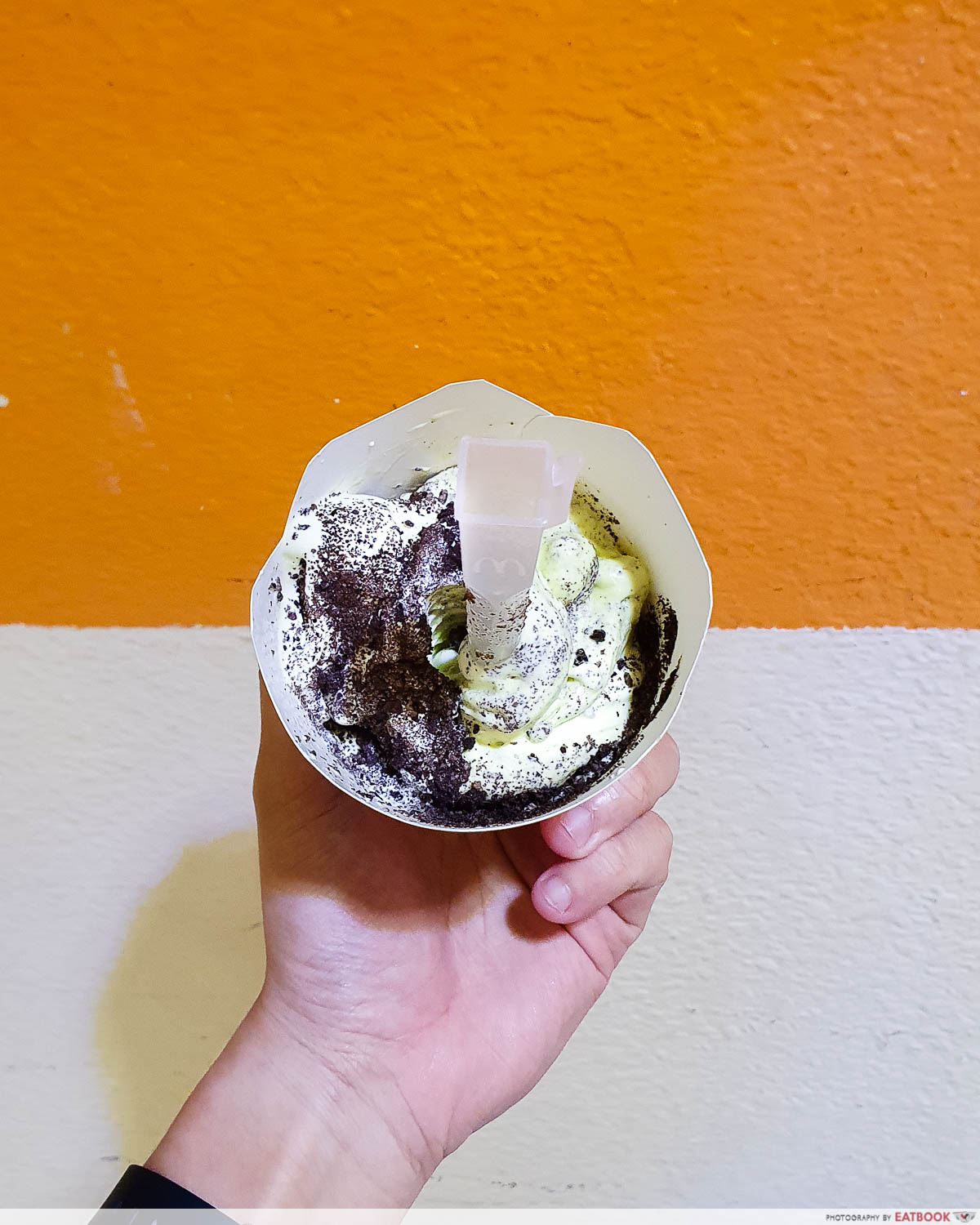 The Pandan McFlurry will still include the classic Oreo bits, only substituting the original vanilla for the new pandan flavour. Same for the Pandan Hot Fudge Sundae, customers will be able to enjoy the beloved warm chocolate fudge, paired with the new pandan flavour. Of course, the OG wallet-friendly ice cream cones cannot be forgotten, and are the go-to to quell a hot summer's day.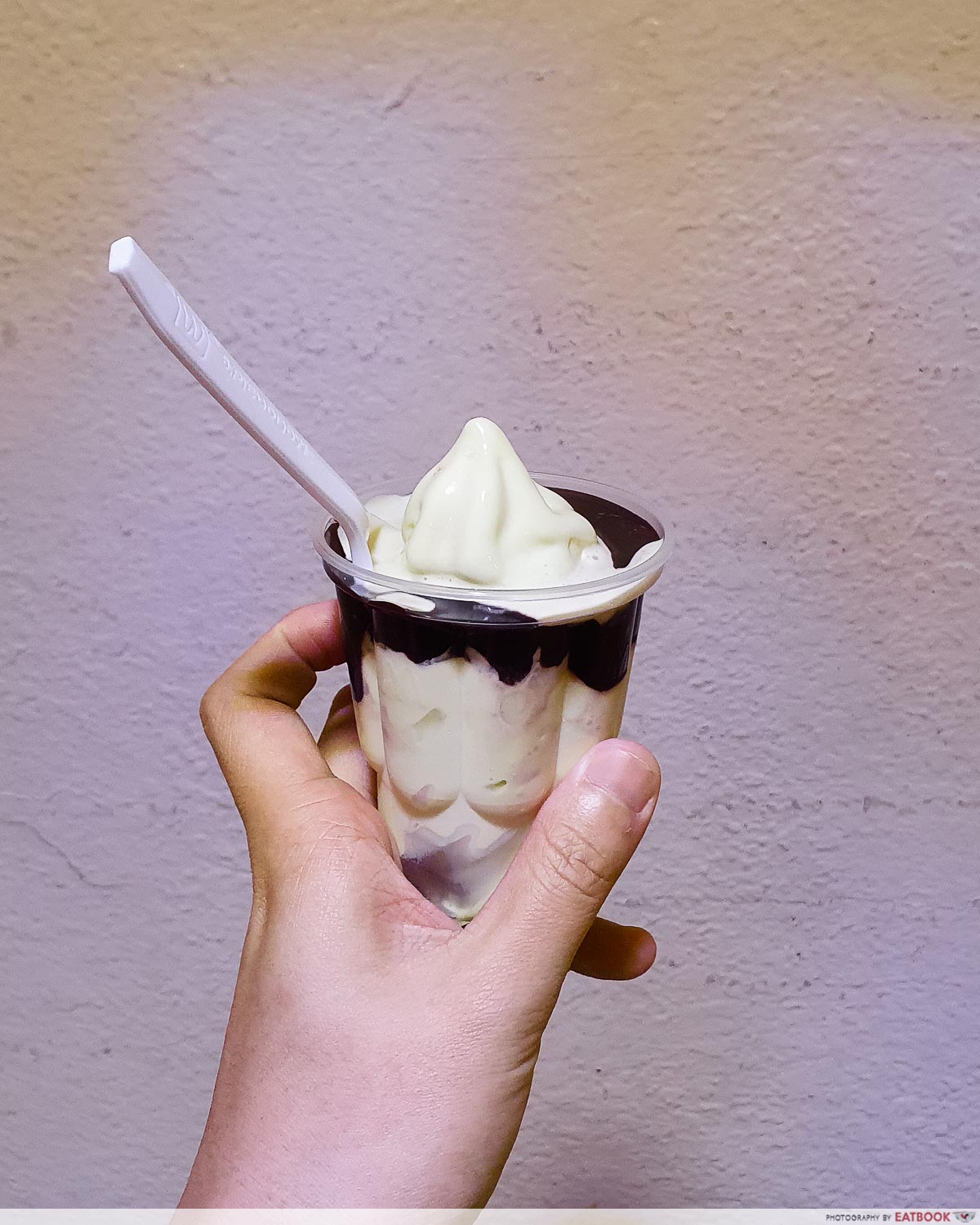 This line of ice cream is only available at McDonald's dessert kiosks, so make sure to head down to the correct locations to get your pandan fix. Some McDonald's with dessert kiosks include Plaza Singapura, NEX, Vivocity, JEM, Tampines Mall, and Northpoint. 
Also new to McDonald's is their Peri Peri McShaker Fries (from $4), which are still available for the time being. Enjoy them as part of their 2x Value Meal (from $19.10), which comprises two sets of McSpicy, Chicken McCrispy, Peri Peri Fries, and drinks.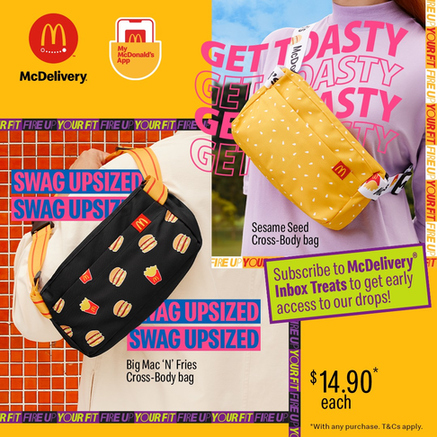 Image credit: McDonald's Facebook page
Other than food, fans of McDonald's can also upgrade their wardrobe with McDonald's new Cross Body Bag ($14.90), coming in patterns of sesame seeds or Bic Mac 'N' Fries. Snag one for yourself with a purchase of any of McDonald's menu items. 
If you're looking for other cheap fast food options, check out our Burgs by Project Warung review, with prices under $12 in town. For more ice cream-related news, read The Better Scoop review on their nian gao waffles and pi pa gao latte. 
Full list of outlets | Opening hours
Website
The Better Scoop Review: Nian Gao Waffles, Pi Pa Gao Latte And More At This Dessert Cafe In Serangoon