McDonald's
Pandan Ice Cream is back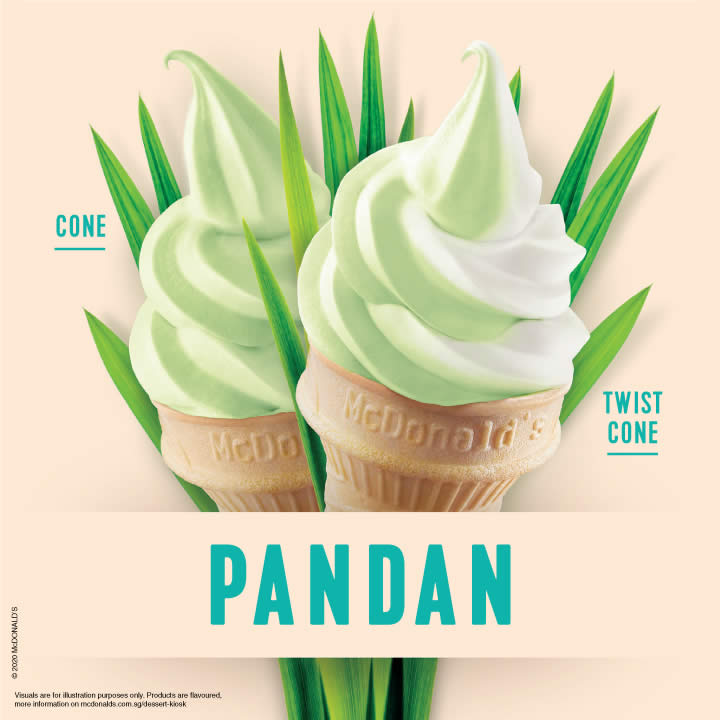 Image credit: McDonald's Singapore
McDonald's Singapore is bringing back their Pandan Cone, the Pandan Twist Cone, the Pandon Hot Fudge Sundae and the Pandan McFlurry starting 19 March 2020!
Possibly the best local creation since the Nasi Lemak Burger, McDonald's pandan series is coming back after a hugely positive response the first time around.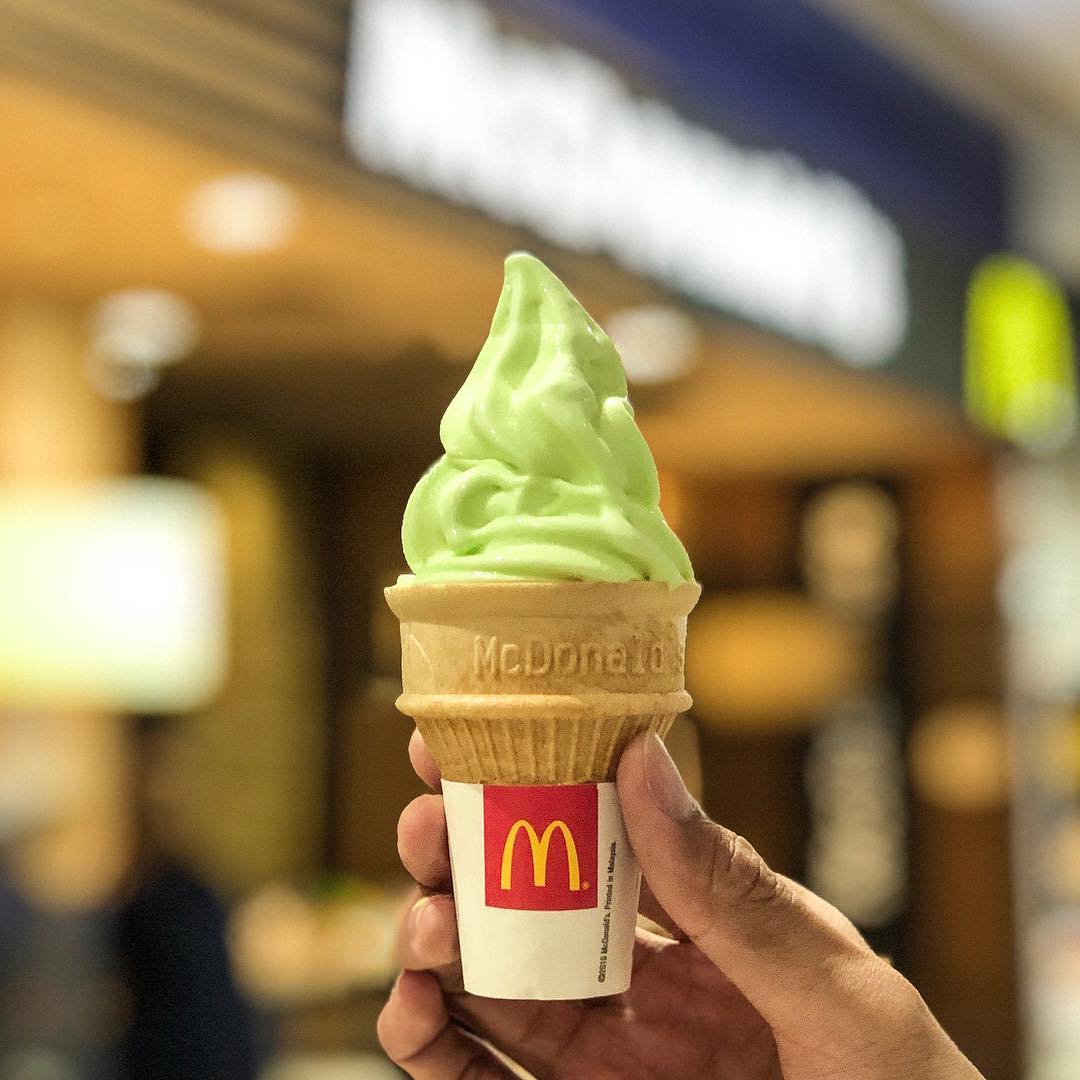 Image credit: @hays_eatable
It's the same as it was last year. The Pandan Cone ($1) comes in the same shade of pastel green as before, with a strong pandan flavour and intense creaminess.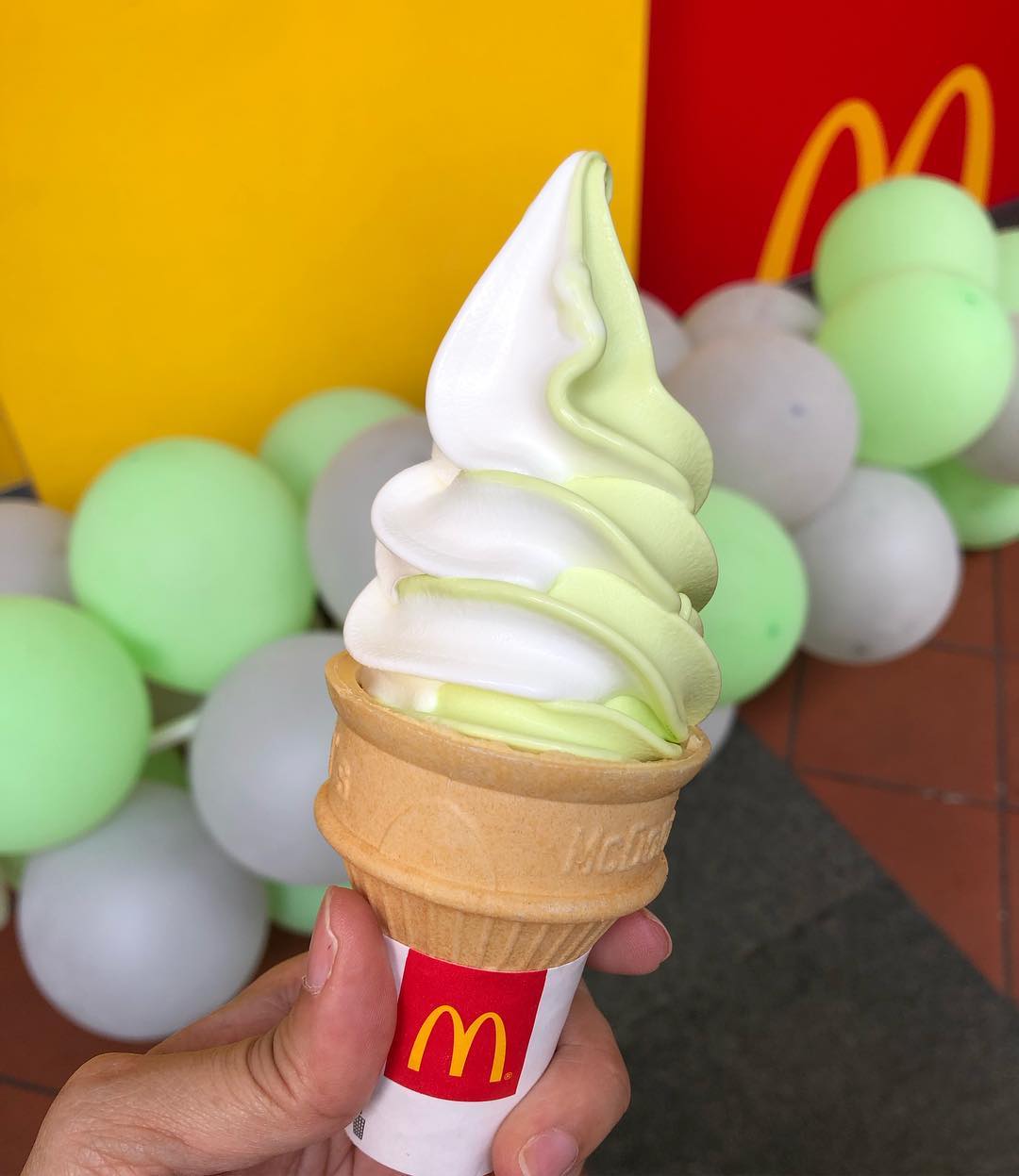 Image credit: @rainysher
The Pandan Twist Cone ($1) is more or less the same rodeo but with half the cone made up of the OG vanilla soft serve.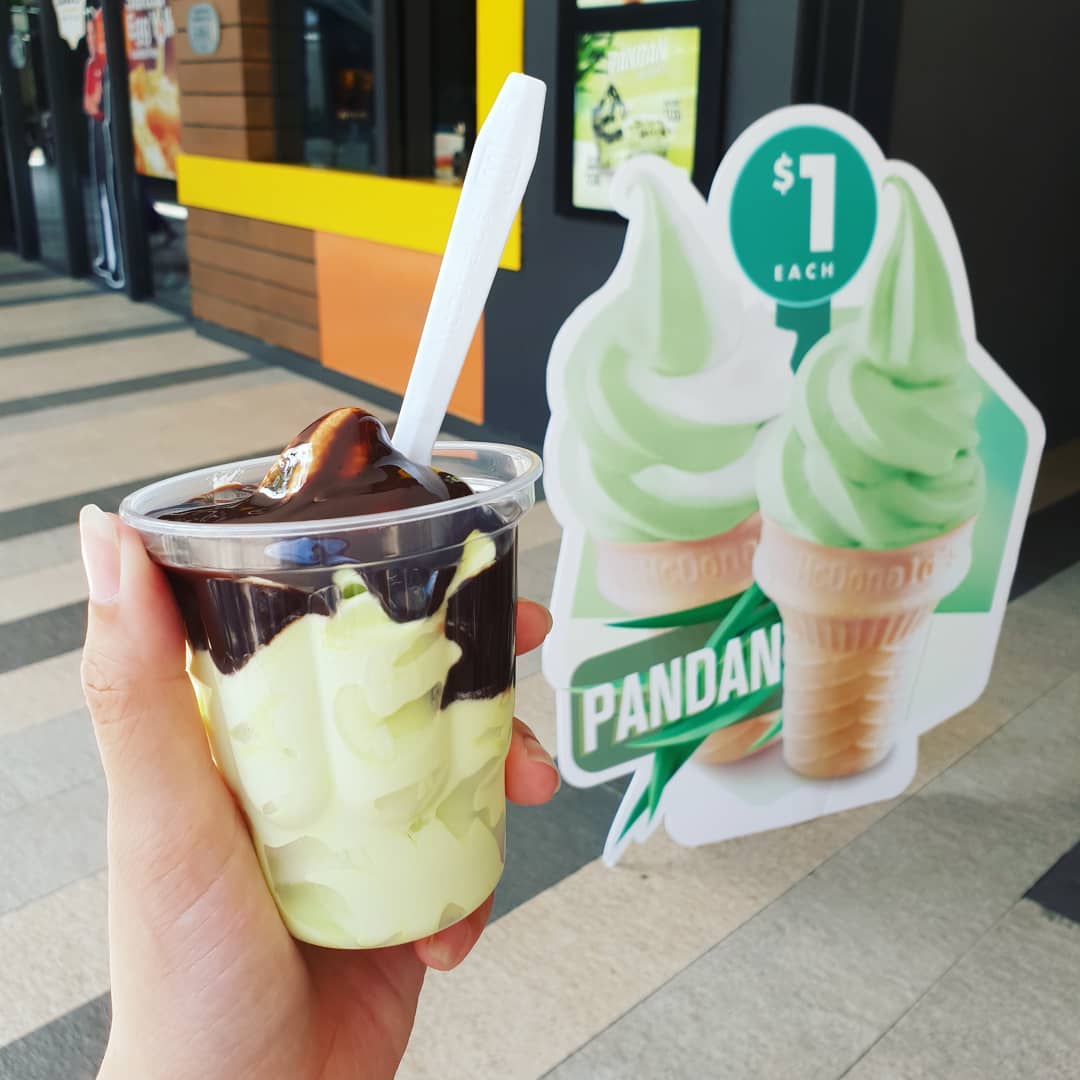 Image credit: @the.makfamily
Other pandan desserts include the Pandan McFlurry ($3) that comes with bits of cookie, and the Pandan Hot Fudge Sundae ($2) with their signature hot fudge sauce. 
The hot fudge and Oreos are a little too overpowering for the McFlurry and the sundae. So if you're getting this for the pandan, skip the frills and go straight for the Pandan Cone. If you've never tried the pandan ice cream before, head over to your closest McDonald's as it's surely worth the hype.  
Along with the pandan series, McDonald's is also bringing back the popular Kit Kat McFlurry that comes with little balls of Kit Kat.
All new desserts will be available in all McDonald's dessert kiosks islandwide. 
McDonald's Has New Cinnamon Sugar Donut Sticks For Breakfast From $2.20
For more new McDonald's desserts, check out our article on McDonald's youtiao-like donuts and their current comeback of Chocolate Pie.