Pizza shaker fries at McDonald's
McDonald's is on a roll this year, what with bringing back old favourites such as the McGriddles, taking it off the menu, and ultra limited-edition staycation packages. The latest on their calendar is the upcoming release of brand-new menu items, the most exciting of which are the Pizza McShaker Fries, and a Chick 'N' Cheese burger, available islandwide from 29 April 2021.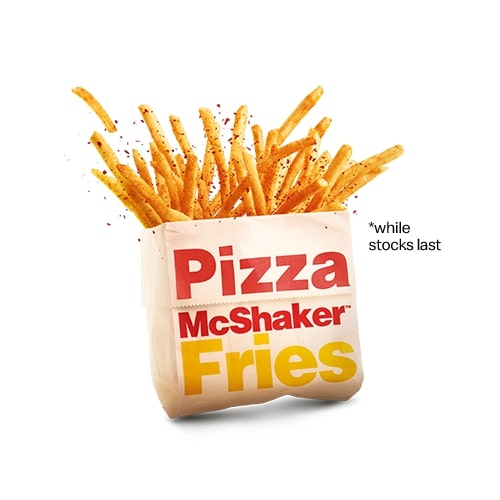 Image credit: McDonald's Singapore
Everyone loves McDonald's Shaker Fries, with my personal favourite being the Seaweed Shaker Fries. This year, McDonald's is set to shake up that scene again with Pizza McShaker Fries (from $3.50). The shake mix is purportedly a mix of oregano, basil, vegetable, and tomato, that potentially will be savoury and umami, with a tinge of tanginess.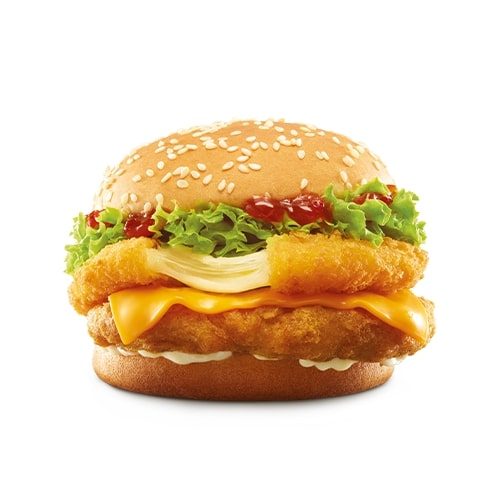 Image credit: McDonald's Singapore
Another exciting new menu item is the Chick 'N' Cheese burger (from $6.40) that will see a mozzarella cheese patty stacked with a crispy chicken patty, slathered with a sweet tomato-chilli jam, and finished with the unmissable McDonald's cheddar slice, as well as lettuce. It promises cheese lovers a tantalising cheese pull, so get your cameras ready before you dig in!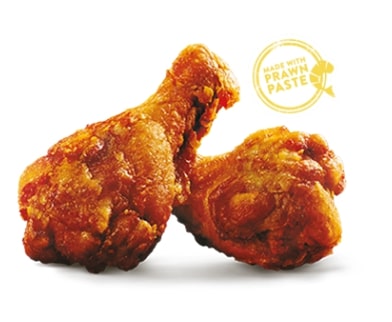 Image credit: McDonald's Singapore
Joining the ranks of these two new menu items are a new take on their previously-available shrimp paste chicken wings─the Ha! Chicken Drumlets (from $2.40). These are said to be a zhnged-up edition of your regular har cheong gai, with a crispy prawn paste coating, and "a touch of caramelised mild chicken flavour".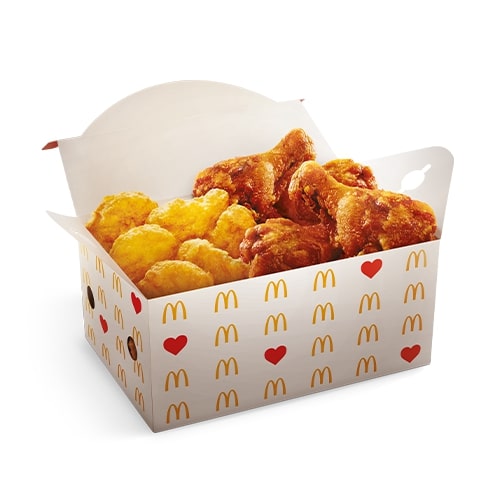 Image credit: McDonald's Singapore
If you can't make up your mind, McDonald's is also launching a new Happy Sharing Box D (from $7.85), that will have six pieces of Chicken McNuggets, and four Ha! Chicken Drumlets.
Shake Shack Great World To Open On 28 April, The Burger Chain's Sixth Outlet In Singapore
All these new items will be made available on McDelivery, GrabFood, and foodpanda, as well as in stores, from 29 April, while stocks last. If you've missed out on the last few limited-edition McReleases, these ones won't be on the shelves for long too.
For more fast food news, Shake Shake's latest outlet opens at Great World this 28 April with new jalapeno-sauce burgers. Otherwise, cult Korean fried chicken joint Mom's Touch has a new branch in the heart of town, at Centrepoint!
Shake Shack Great World To Open On 28 April, The Burger Chain's Sixth Outlet In Singapore