---
About Meat N Chill
---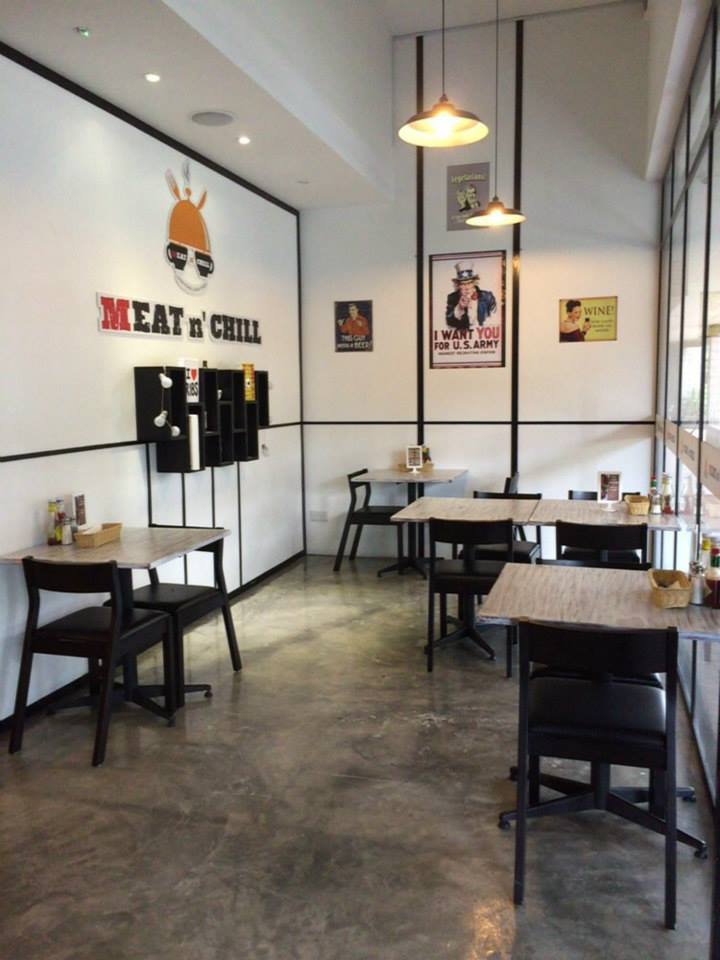 I wasn't expecting much when I received an invitation to a corner in Bukit Timah on a hazy Tuesday afternoon, in fact I was dreading it. Bukit Timah is a pretty difficult place to get to, and I remember murmuring "this better be good" to myself as I sat down. Against all odds, I left the restaurant extremely sated and excited to spread word of this place.
Meat N Chill is an American barbeque restaurant on the first floor of sixth avenue centre. It exudes a casual atmosphere with painted wooden tables, vintage posters on the wall, bottles of beer lining the shelves and WWE championship belts. My kind of place.
---
Buffalo Wings ($9)
---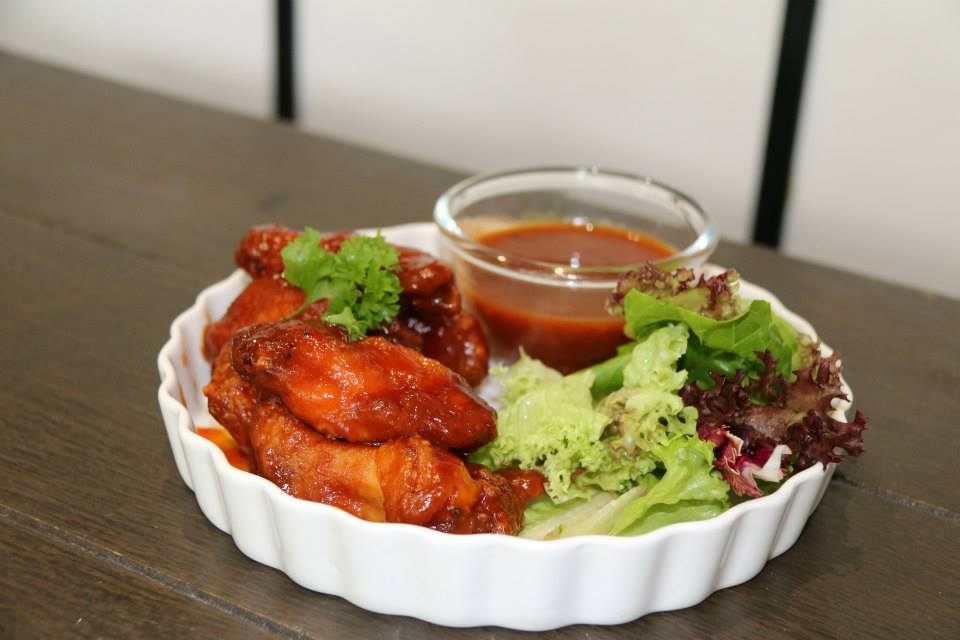 A must have item at every casual American establishment, these guys did not disappoint. I expected my lips to burn with so much of that homemade spicy sauce being drizzled over the chicken, but they weren't too bad. The skin also remained crispy after the fifteen minutes it took for me to get all these shots, which is quite an achievement in itself.
---
Mac & Cheese ($17)
---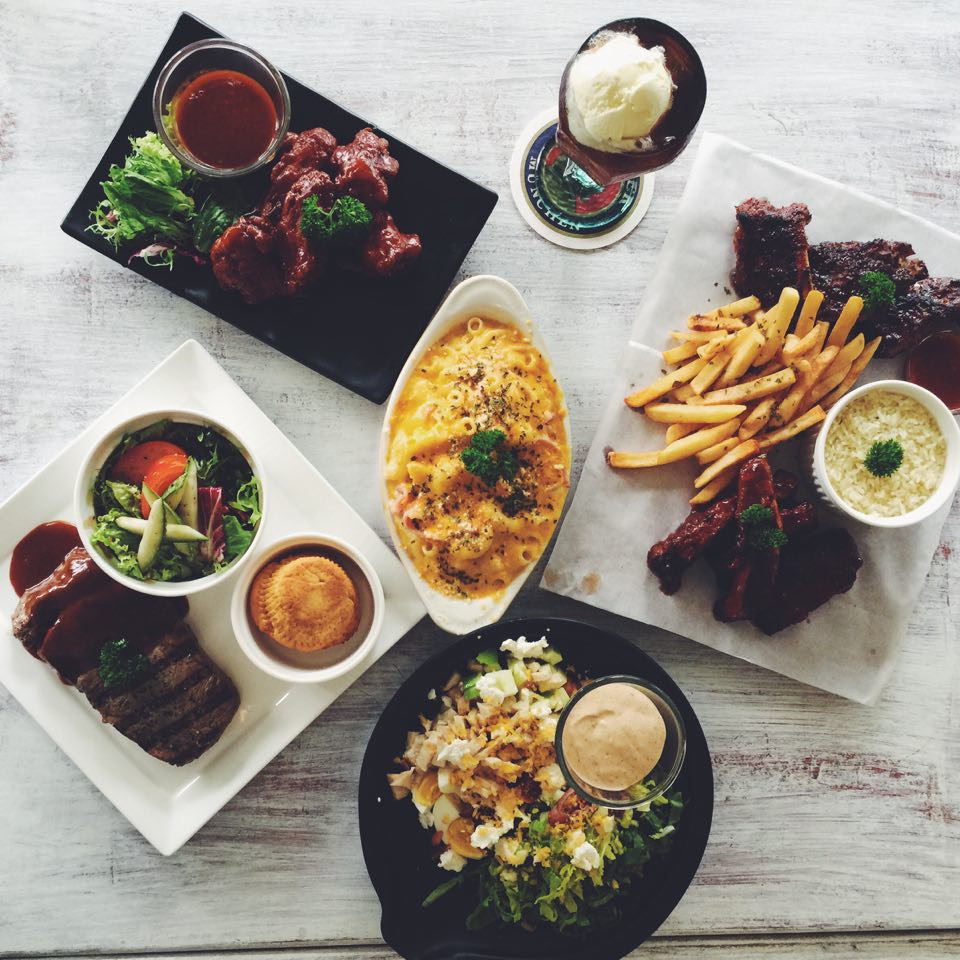 While you can't expect gourmet cheese at that price point, this Mac & Cheese is tasty enough to placate lovers of all things cheese. It arrives sizzling and bubbling, and rifling through it is a sight to behold as strands of cheese dangle from your fork as you lift it into your gaping mouth. I just wished that there was a little more bacon in there to add another flavour besides cheese.
---
Ribs (from $19)
---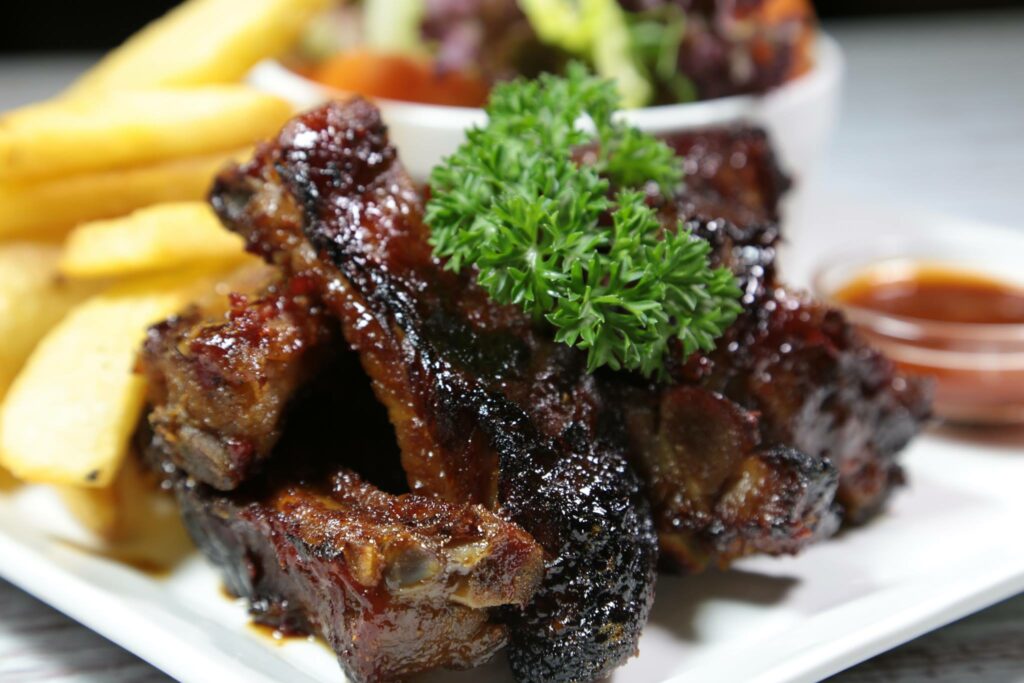 The ribs, oh boy these ribs. Smoked in house with homemade marinades, the ribs are delicious and priced incredibly well. I've been to a few BBQ joints of late, and I have to say that most of these places left me sour because I felt like I paid too much for something "meh". But Meat N Chill delivered the best ribs I've had in awhile at $19.90.
They weren't over smoked and had a pleasant aroma to them, the sauce was sweet and smokey, and the ribs weren't dry either. If I really had to nitpick I'd say I wished there would be more meat on the ribs, but for $19.90 I'll settle.
---
The Meat'N'Chill Experience
---
Overall, the experience here was above average, and I'd highly recommend it to anyone craving for something meaty especially if you're in the area. Stick to the ribs though, as the steak just isn't as good, and you'll get a whole lot more value for money with the ribs.
Summary
Summary
Pros
– Fantastic ribs
– Sides are great too
– Great price point
Cons
– Steak isn't as great
Contact
6219 7460
Opening Hours
Tues-Thurs: 11am-1030pm, Fri-Sat: 11am-11pm, Sun: 11am-1030pm
Address
805, Bukit Timah Road, #01-04