---
Best mee siam in Singapore
---
Mee siam is one of those dishes that checks all the boxes for flavour. The stir-fried vermicelli dish is of both Malay and Peranakan origin, characterised by its spicy gravy that is heavy on the umami, thanks to the use of shrimp paste and tamarind.
Whether you like your version wet or dry, mee siam has remained a perennial favourite local dish in all its forms. Here are some of the places you can find the best mee siam in Singapore.
---
1. The Royals Cafe 
---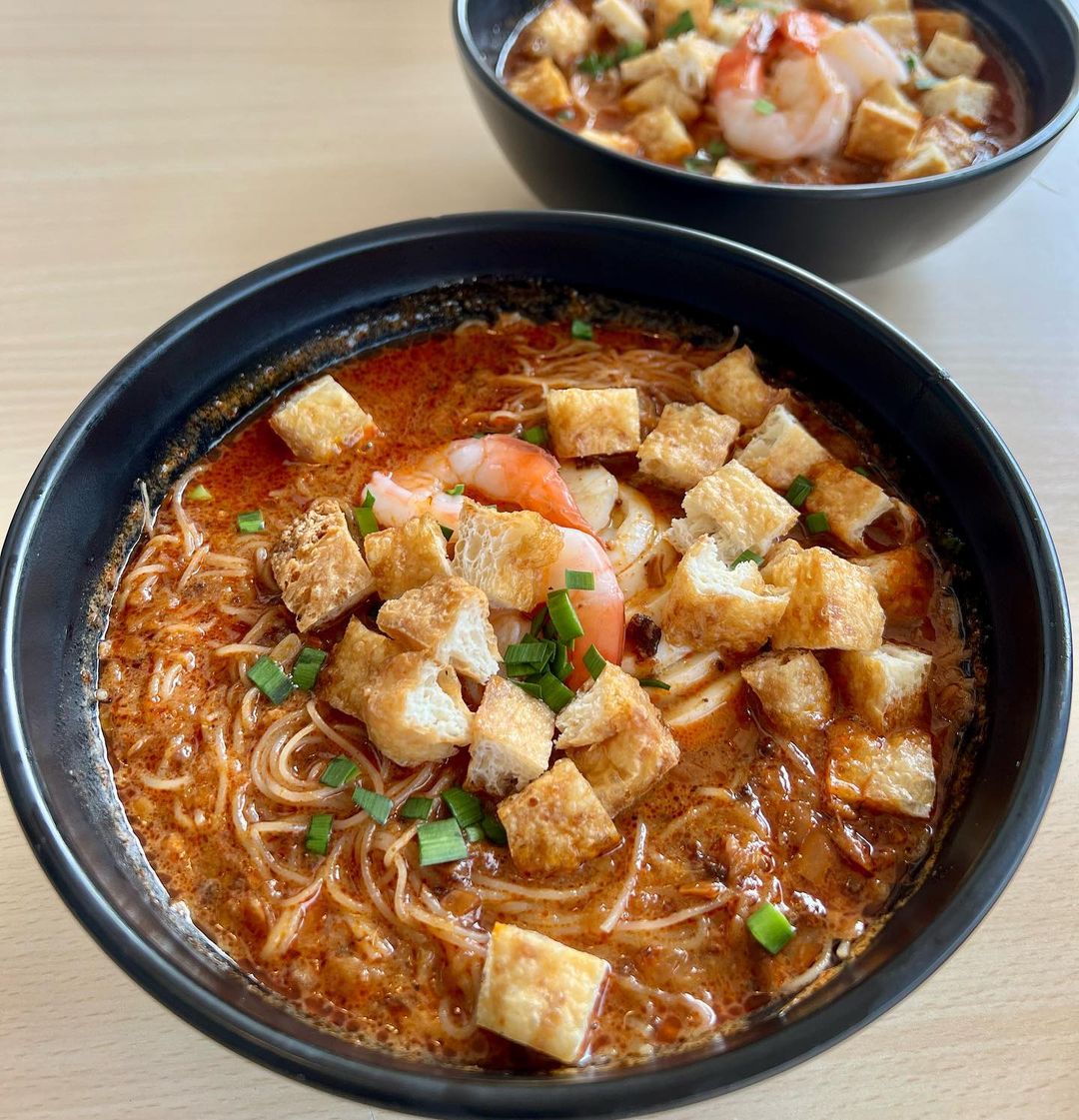 Image credit: @konkonchi
The mee siam at The Royals Cafe is famed for its lemak gravy, made with 10 different spices, then slow-cooked for hours. A portion costs $7.90, which is pricier than most, but each bowl is packed with ingredients including tau pok, fresh prawns, and a whole hard-boiled egg. The eatery is halal-certified too!
Website | Full list of outlets
---
2. Dapur Asiah
---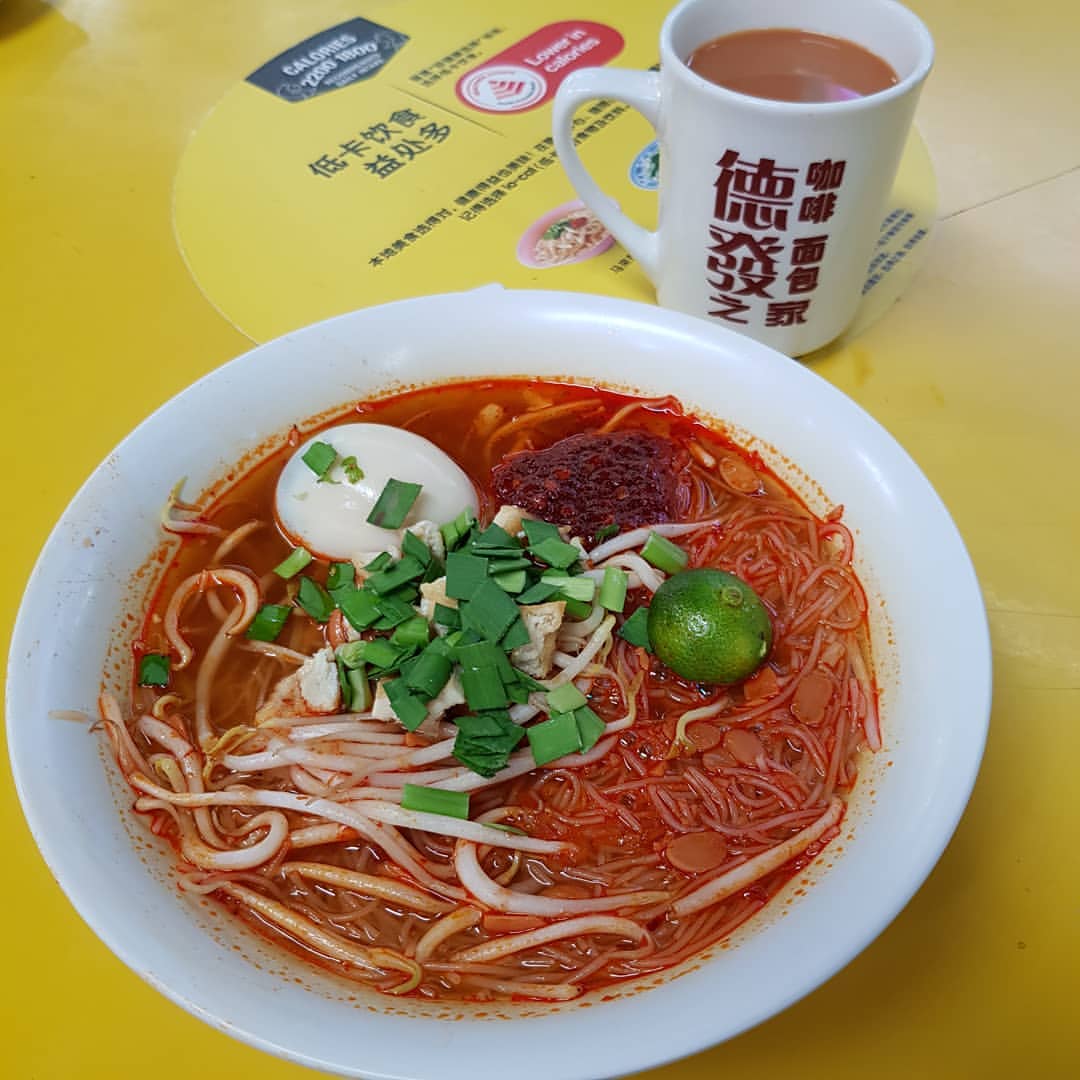 Image credit: @foodiefc
Come down early to Dapur Asiah at Shunfu Market to grab a bowl of mee siam for only $2.50. The mee siam is flavourful and generously portioned, despite its affordable price. Enjoy your mee siam with other items from the Dapur Asiah menu, including nasi lemak, mee rebus, and gado gado. They're all priced at $2.50 each!
Address: Shunfu Road, #02-29, Singapore
Opening hours: Daily 7:30am to 2pm
---
3. Jia Xiang Mee Siam
---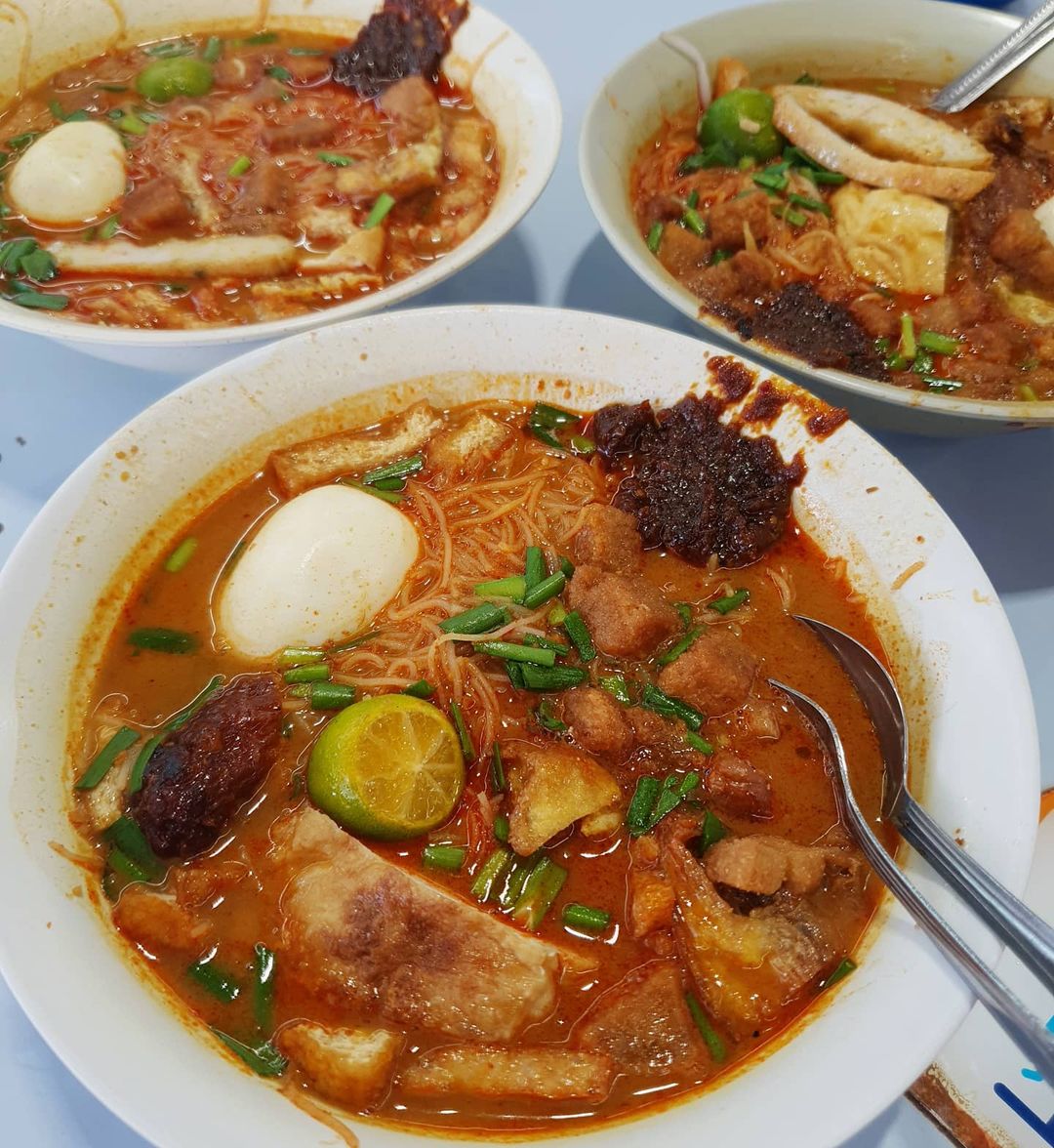 Image credit: @galaxytummy
Jia Xiang Mee Siam is a 50-year-old family-run mee siam stall located in Redhill. A bowl is priced at $3, and the gravy is prepared for hours so each mouthful Is spicy, and robust, especially when paired with the belacan chilli. Another must-try in this stall is their handmade lontong, topped with a generous amount of ingredients and a lush coconut curry.
Address: 85 Redhill Lane, #01-35, Singapore 150085
Opening hours: Mon 11:30am to 6pm, Tue-Wed 11am to 6pm, Thurs-Sun 11am to 8pm
Website
---
4. Grandma Mee Siam
---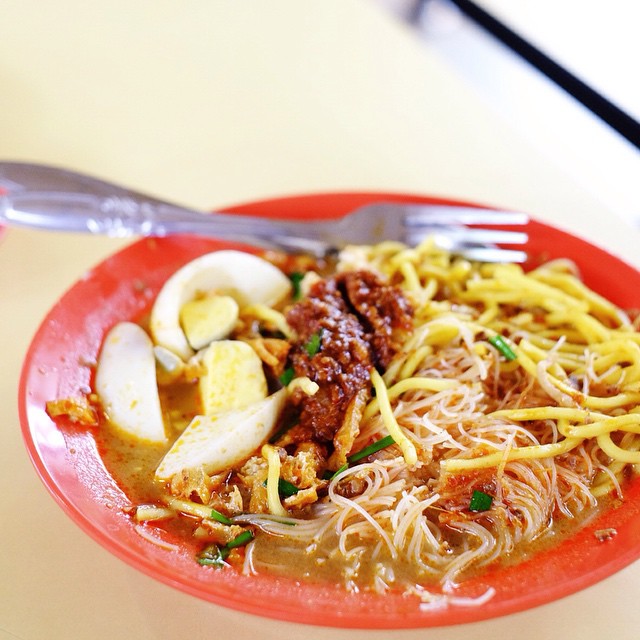 Image credit: @kimgeck
Grandma Mee Siam is a popular option for mee siam in Singapore. The Tekka Market stall sells $2.50 mee siam that features a gravy that is lighter than most, doused on your choice of noodles: yellow or vermicelli. The owner has been operating the stall for four decades now, making the same recipe handed down through generations. They also serve handmade ngoh hiang, which you can choose to add to your order.
Address: 665 Buffalo Road, #01-311, Singapore 210665
Opening hours: Daily 8am to 3pm
Tel: 9634 1228
Website
---
5. Shi Xian
---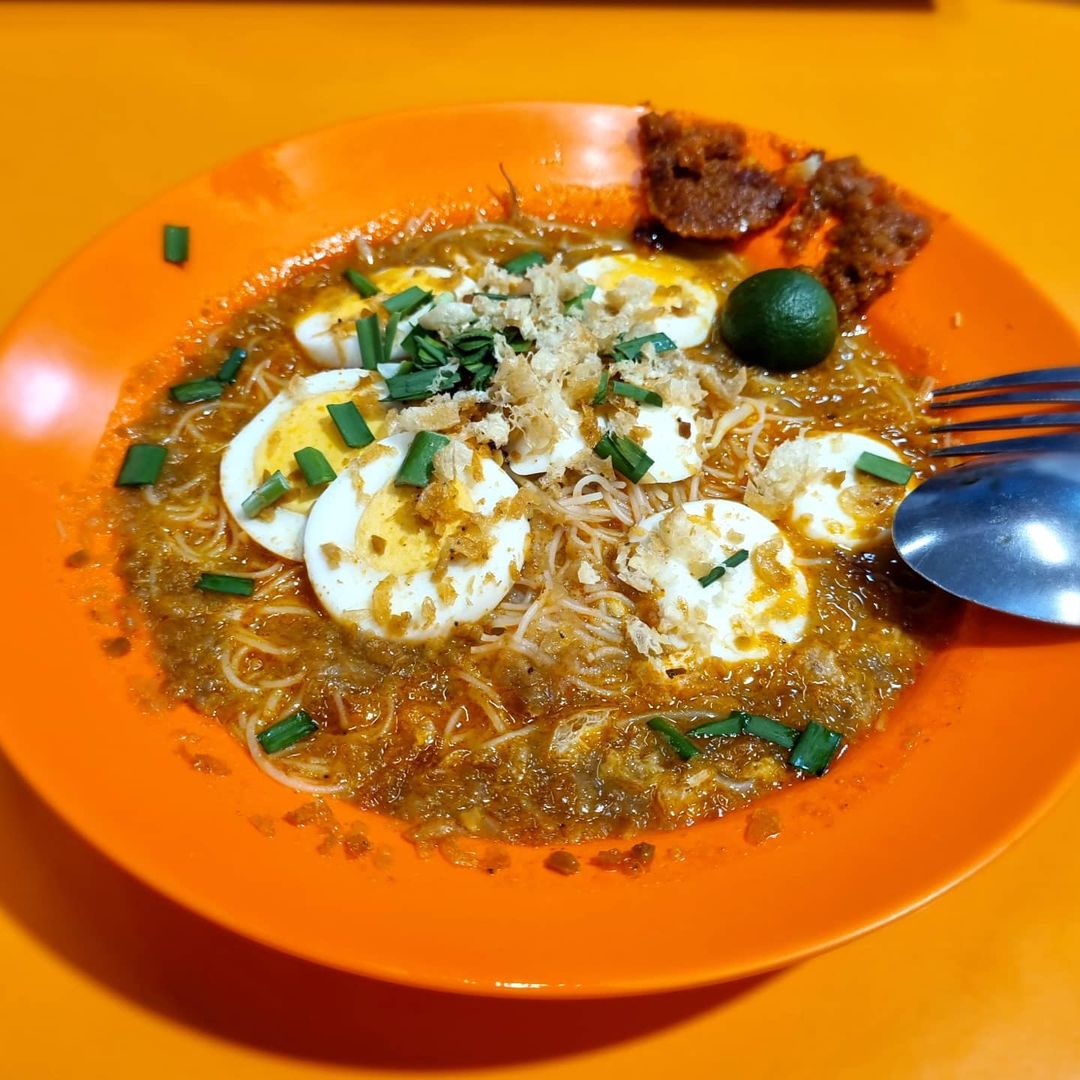 Image credit: @joslovesfood
The mee siam recipe at Shi Xian has been going strong for over 40 years, drawing long queues daily for its assam-rich gravy and housemade chilli. Each plate is priced at $2.50, comprising springy beehoon and zhup prepared painstakingly with a housemade stock. Be sure to squeeze the lime over your portion for extra zing before tucking in. 
Address: 409 Ang Mo Kio Ave 10, #01-24, Singapore 560409
Opening hours: Wed 7am to 12:30pm
Tel: 9780 6540
---
6. Robert Mee Siam
---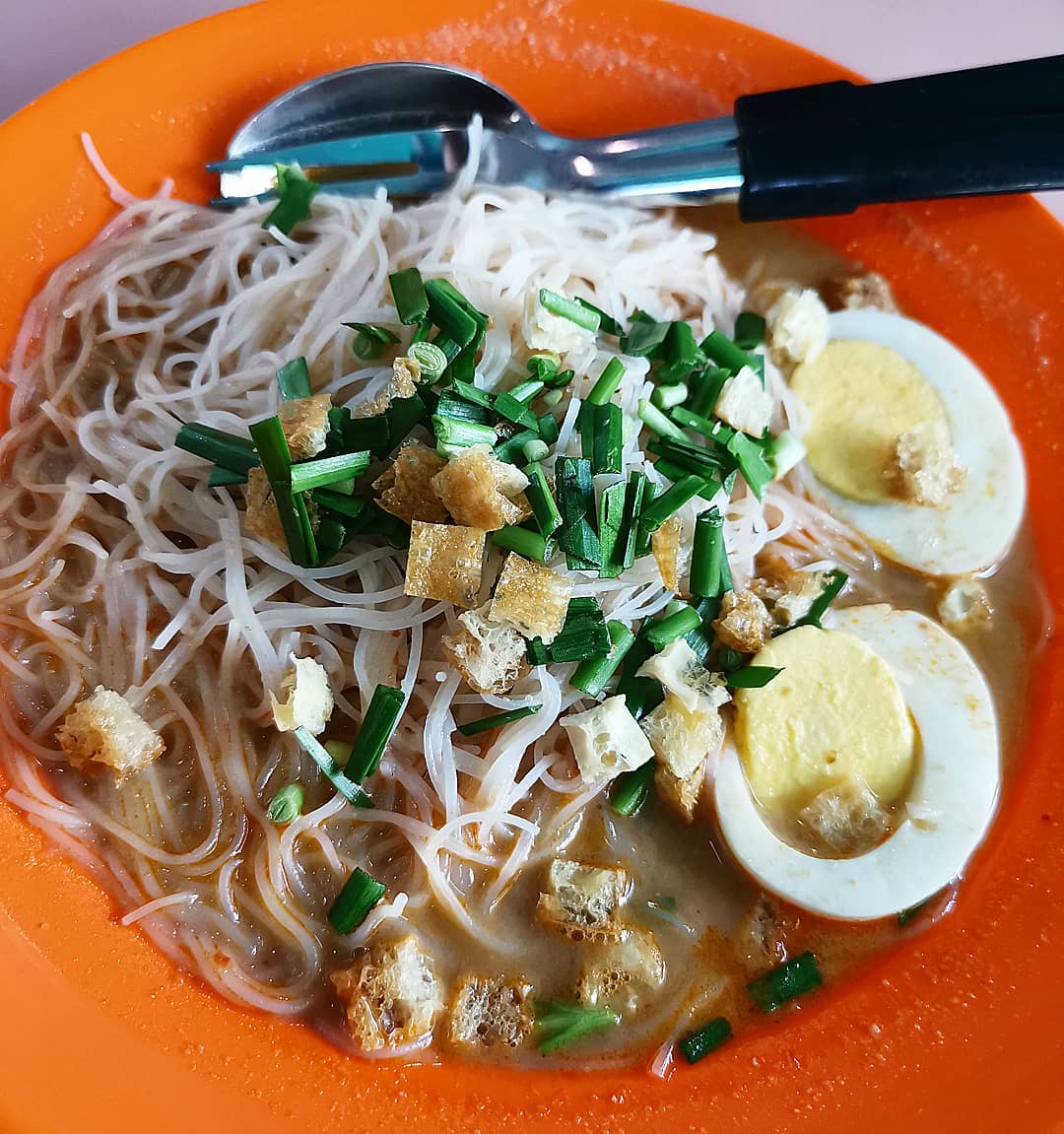 Image credit: @serenacjy
Robert Mee Siam at Whampoa Food Centre sees fans brave long queues for their sweeter mee siam, priced at $2.50. The gravy is lighter on the assam than usual, hence its paler colour, but the chilli brings on the punch. Add $0.50 to get a hard-boiled egg with your order.
Address: 91 Whampoa Drive, #01-43, Singapore 320091
Opening hours: Tue-Wed, Sat-Sun 7:30am to 2pm
Tel: 9383 8229
---
7. Hup Hup Mee Siam
---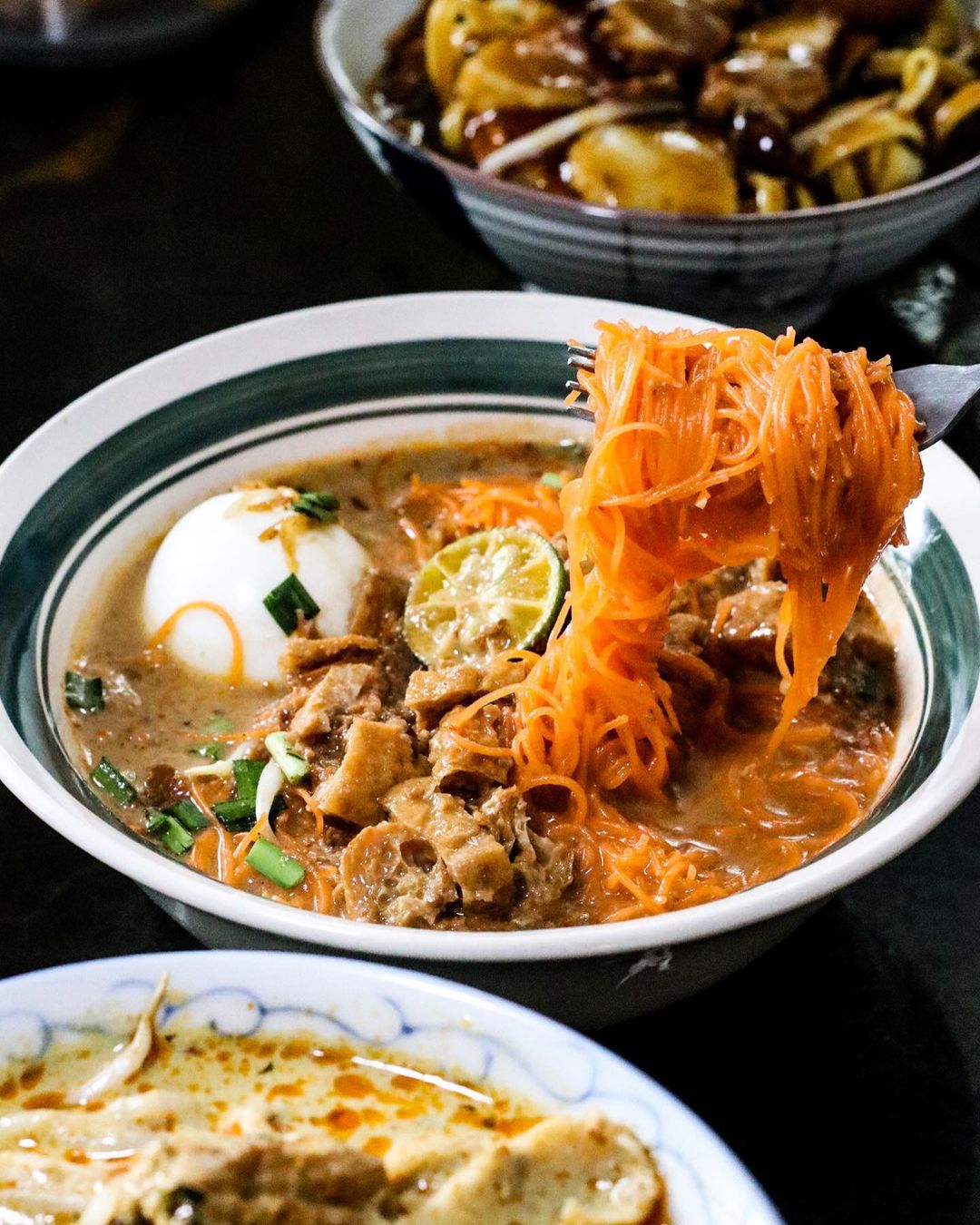 Image credit: @yun.eats
Hup Hup Mee Siam
is run by a second-gen hawker who is upholding his mom's mee siam recipe. A portion is priced at
$3
, and served with a generous ladleful of gravy. The zhup is not very spicy, making it friendly to those averse to chilli. The stall also sells
Laksa
and
Lor Mee
, both available from
$3
. 
Address: 80 Circuit Road, #02-14, Singapore 370080
Opening hours: Wed-Sun 6am to 2pm
Tel: 8011 2954
---
8. Nurul Delights  
---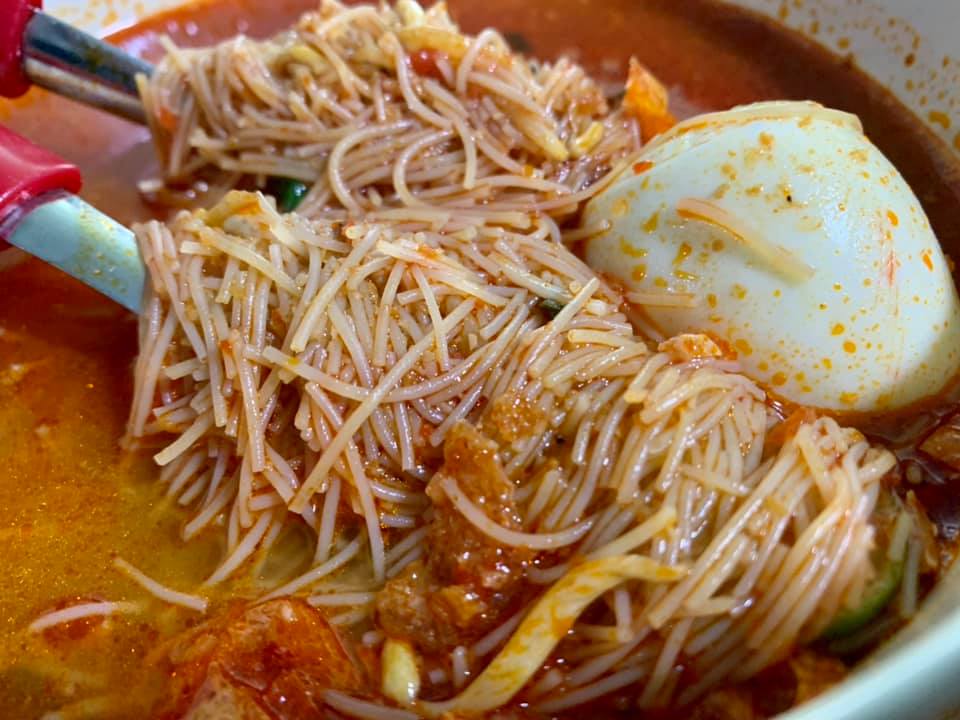 Image credit: Lee Fyza
Nurul Delights is a hidden gem of a Malay food stall in Bukit Batok. The Muslim-owned establishment is popular for its nasi lemak, priced at $2.50, but they also do a delicious mee siam. Priced at $2.50, the mee siam here stars a tamarind-rich gravy and sweet sambal. Be prepared for a queue during mealtimes.
---
9. Latiffa Huri 
---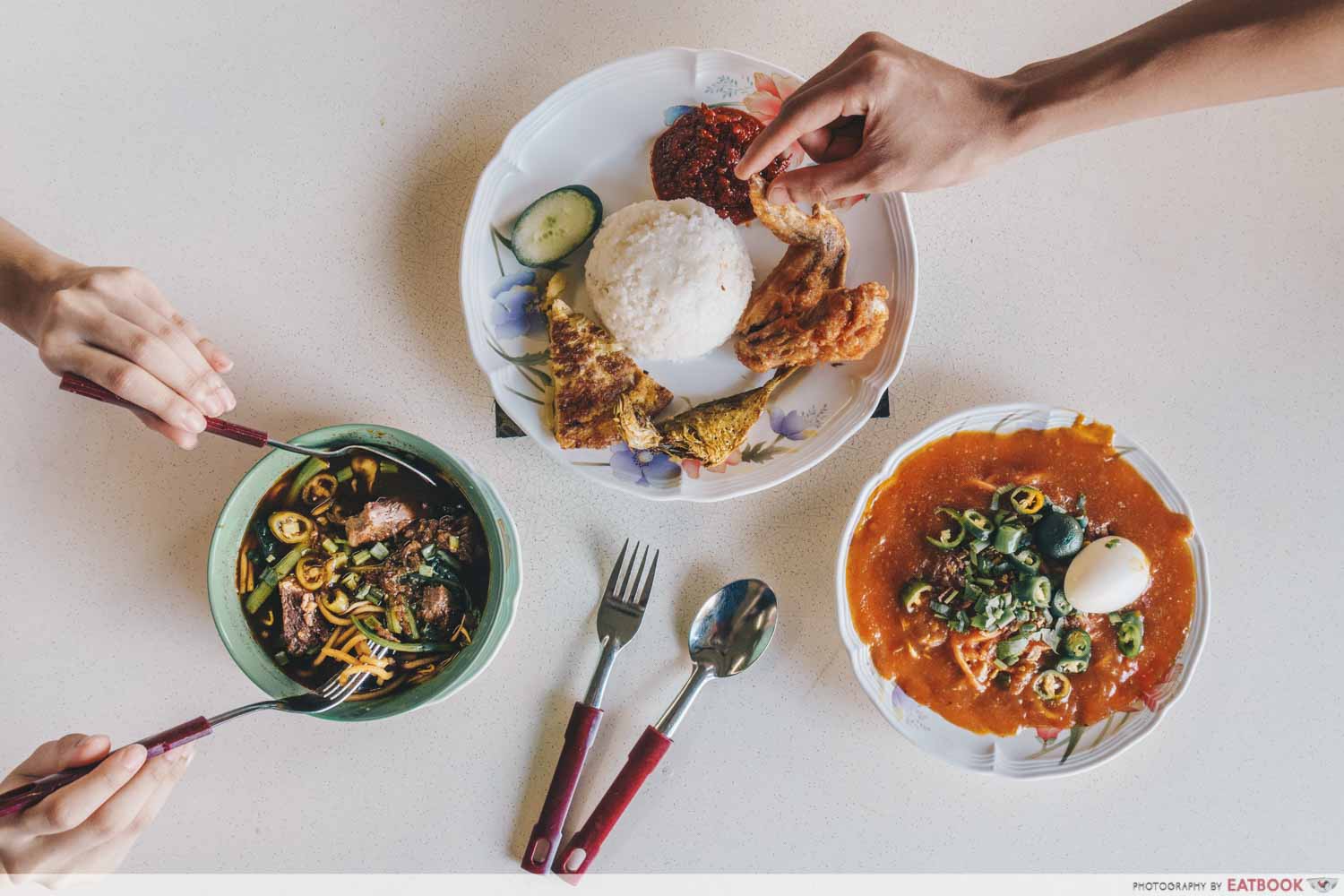 Latiffa Huri is another stall known for their nasi lemak, but they also make a delicious mee siam. Ready yourself for lengthy queues here, but you'll be rewarded with a whole host of traditional Malay dishes all priced under $3, including a moreish, robust mee siam.
Read our Latiffa Huri review.
Address: 498 Jurong West Street 41, Block 498, Singapore 640498
Opening hours: Tue-Sun 6am to 1pm
Latiffa Huri Review: Popular Nasi Lemak Stall At Jurong With Extra-Long Queues
---
Where to eat mee siam in Singapore
---
Get your mee siam fix any time of the day at the stalls on this list. For more delicious hawker fare, check out our nasi lemak guide and our halal chicken rice guide.
10 Halal Chicken Rice In Singapore, Including $3 Orange Chicken Rice With 26 Years Of History
Featured image adapted from @kimgeck, @galaxytummy, and @meow_daddy_meow.