Meng Meng Roasted Duck opens in Hougang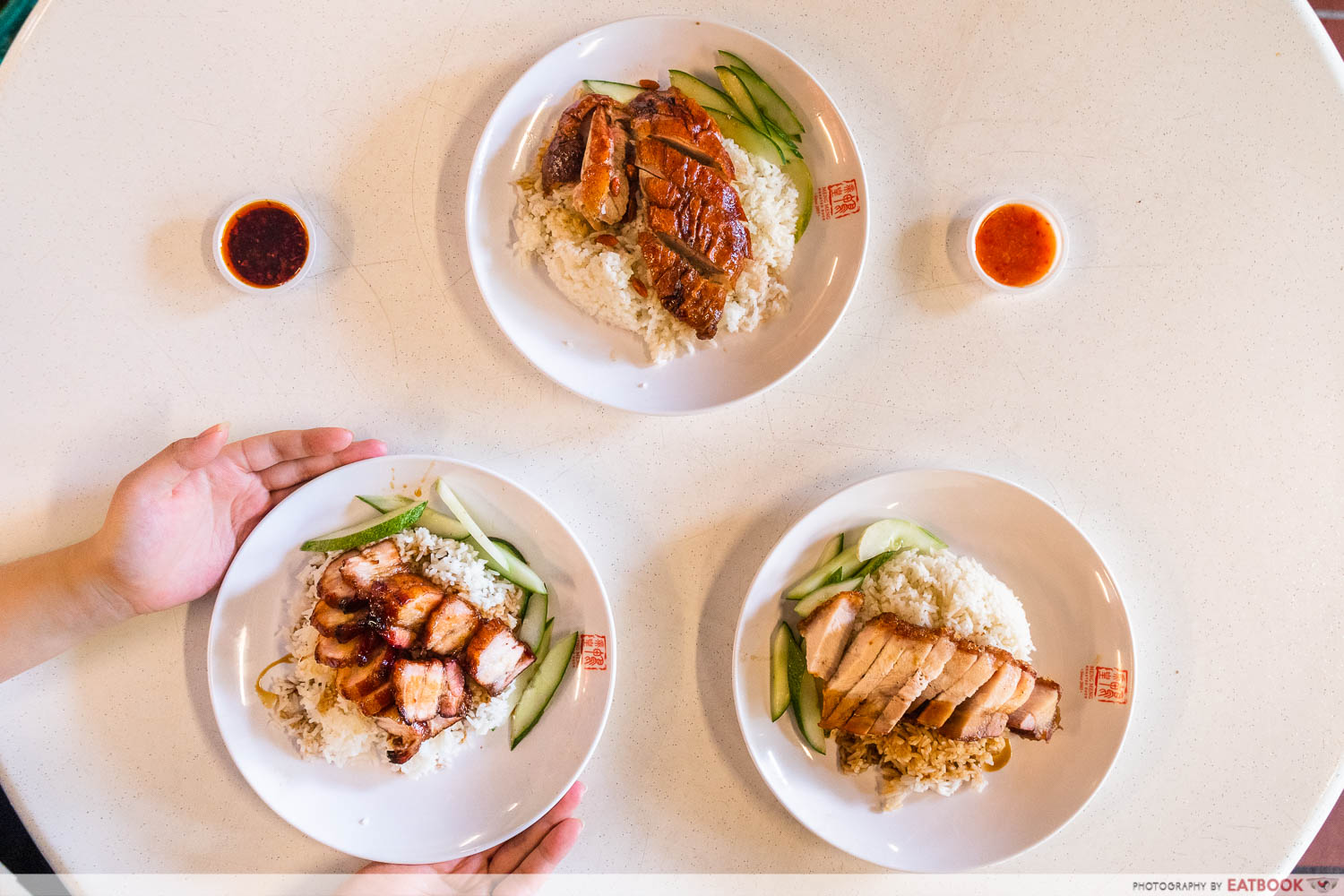 Good news for all fans of roasted meat! Meng Meng Roasted Duck, one of JB's most well-known roasted meat stalls, has opened their second outlet in Singapore. Their new location is found within the new foodcourt, Foodies' Garden, in Hougang Mall. They have also expanded their menu; you can expect new items such as dim sum and even Cantonese-style congee━though these will be introduced gradually over time.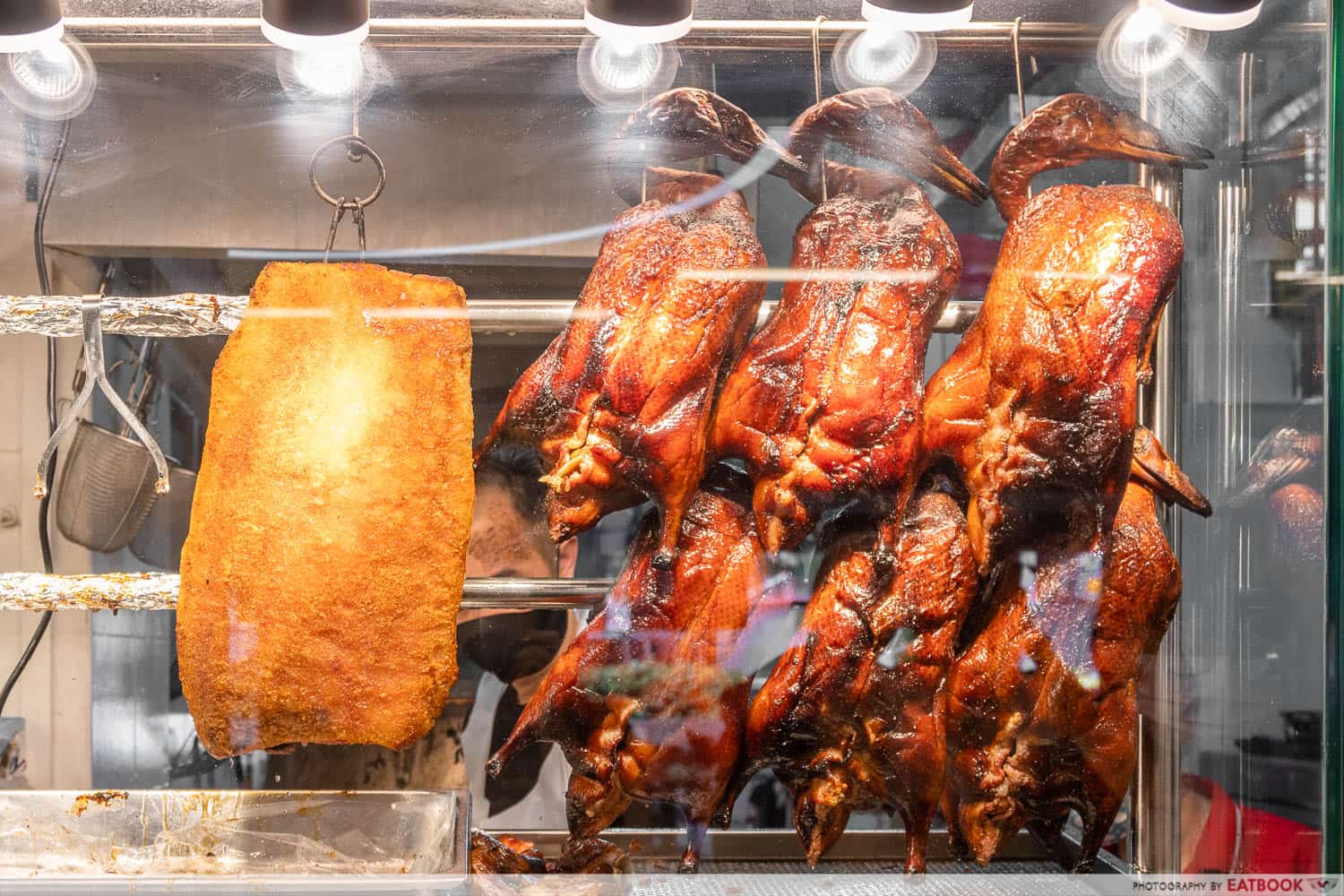 We previously visited their first outlet in Ang Mo Kio to try their famous roasted duck. Meng Meng's ducks get their signature flavour from being marinated in dang gui, AKA angelica root, a herb used in traditional Chinese medicine. 
In case you were wondering, many of the raw ingredients at Meng Meng Roasted Duck, including the fresh ducks, chilli, and marinades, are imported from Malaysia, so you can expect the same dining experience whichever side of the Causeway you're on. 
Meng Meng Roasted Duck Review: Famous JB Roast Meat Stall Opens In Ang Mo Kio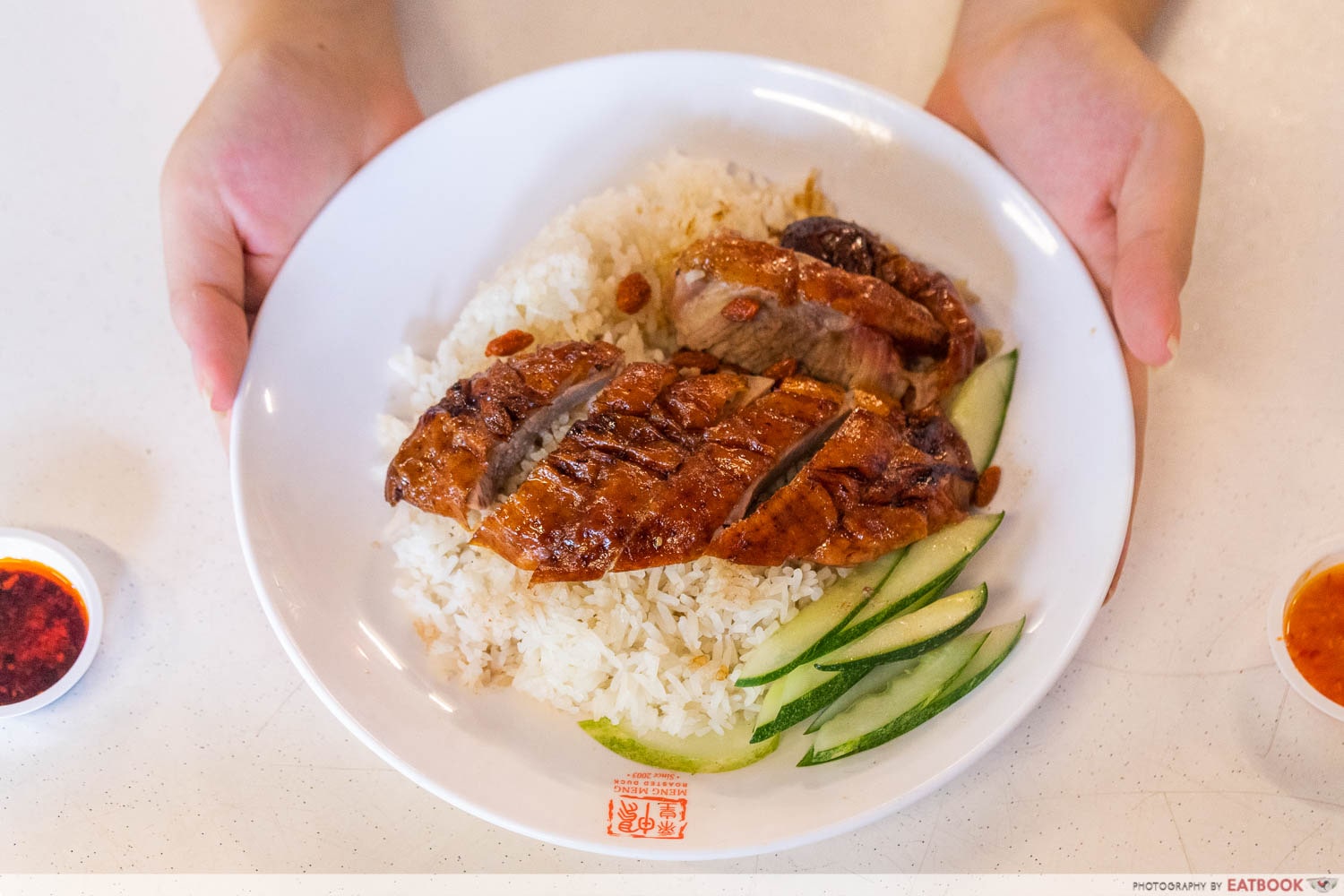 Look out for Meng Meng's most popular dish—Dang Gui Roasted Duck Rice ($5.50). You can choose the cut of duck depending on your preference, but this is subject to availability.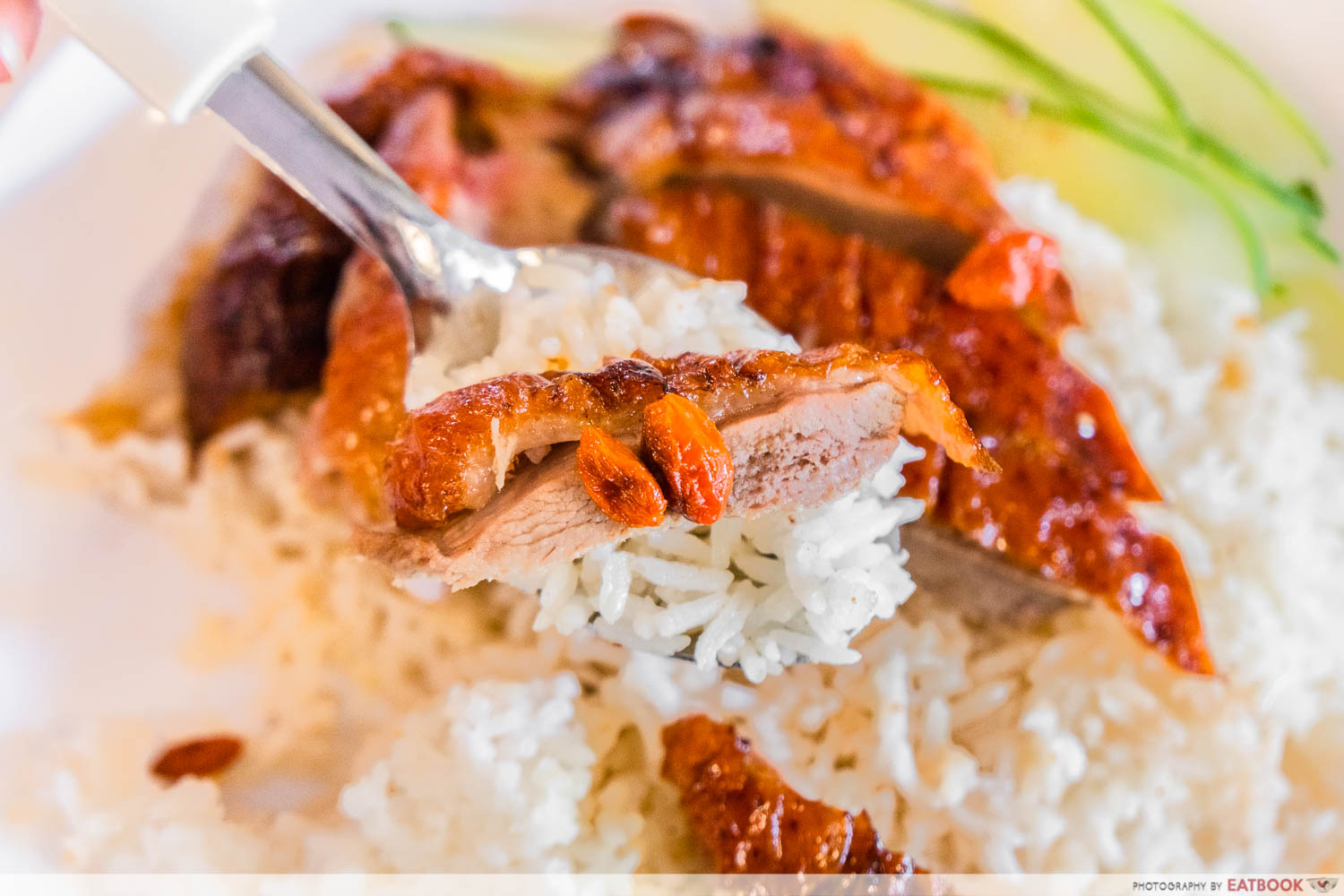 If you've never had Meng Meng's roast duck, you can expect a savoury, delicately herbal flavour, and tender meat that's not gamey in taste regardless of the cut. 
Meng Meng at Hougang Mall also offers the option of having your roast meats with fragrant chicken rice, rather than plain white rice!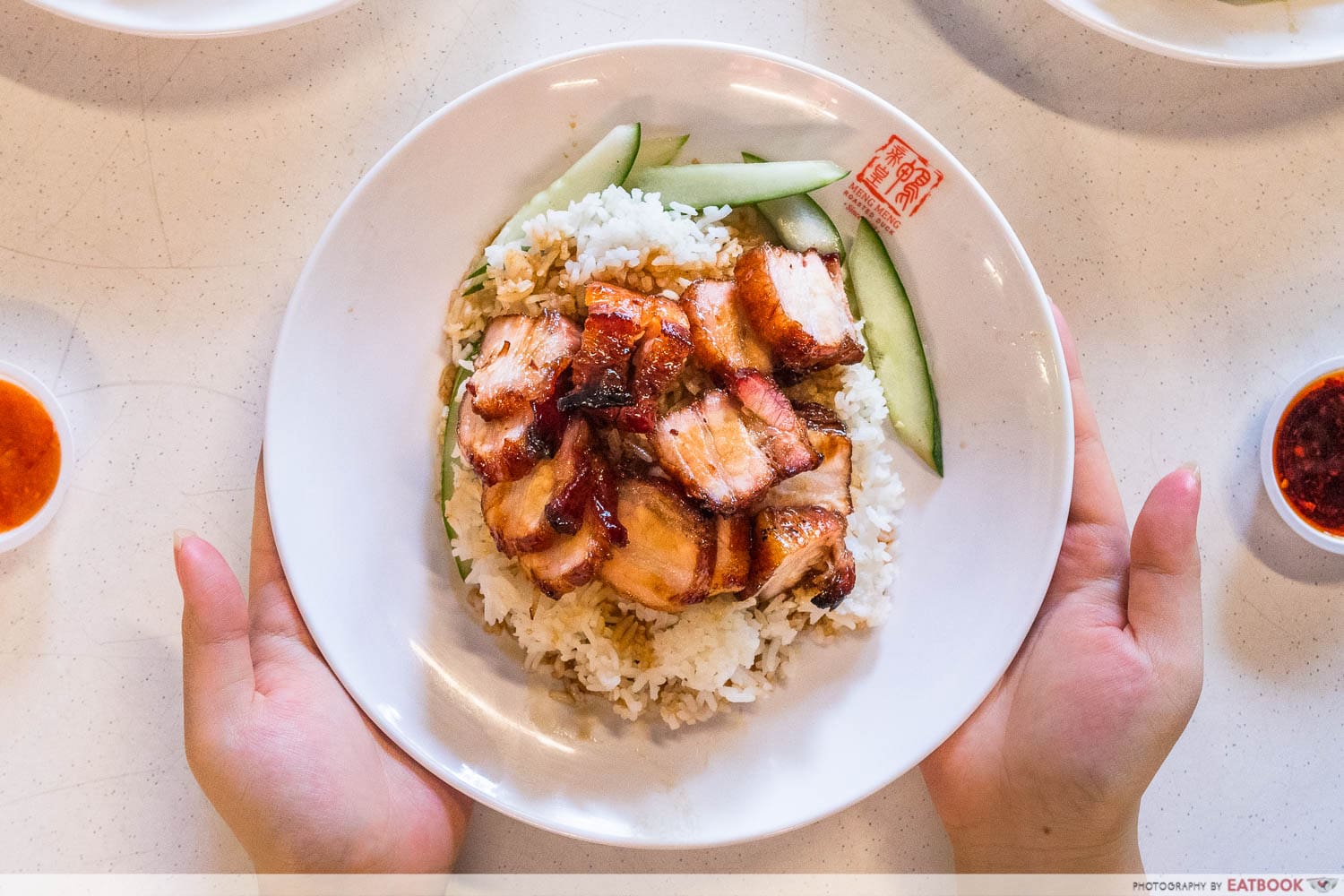 If you are a fan of char siew, the Signature Char Siew Rice ($5.50) here is a fantastic option too.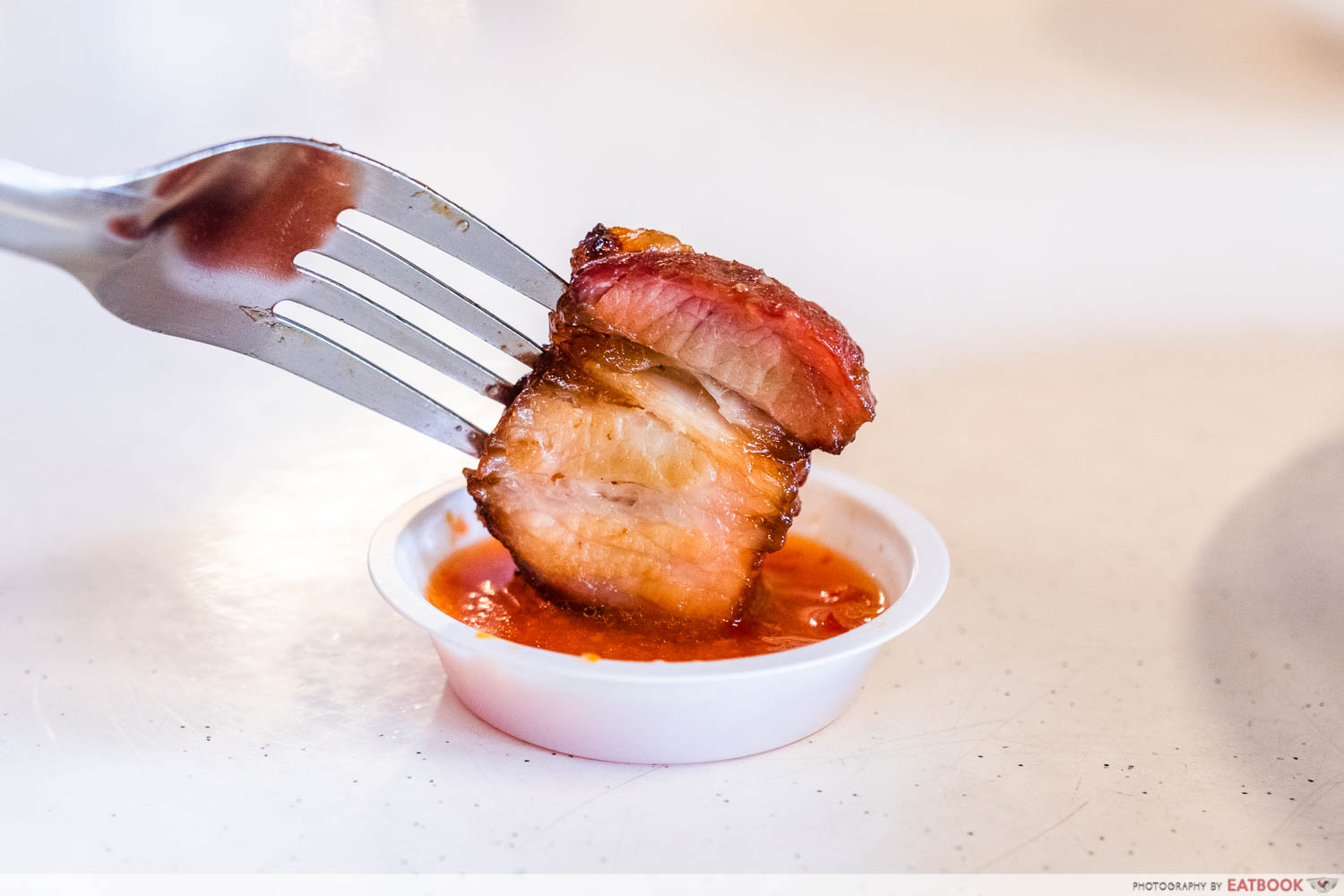 Our writer enjoyed the simple yet delicious combination of rice, char siew, and cucumber, and especially loved the char siew with its tangy chilli sauce.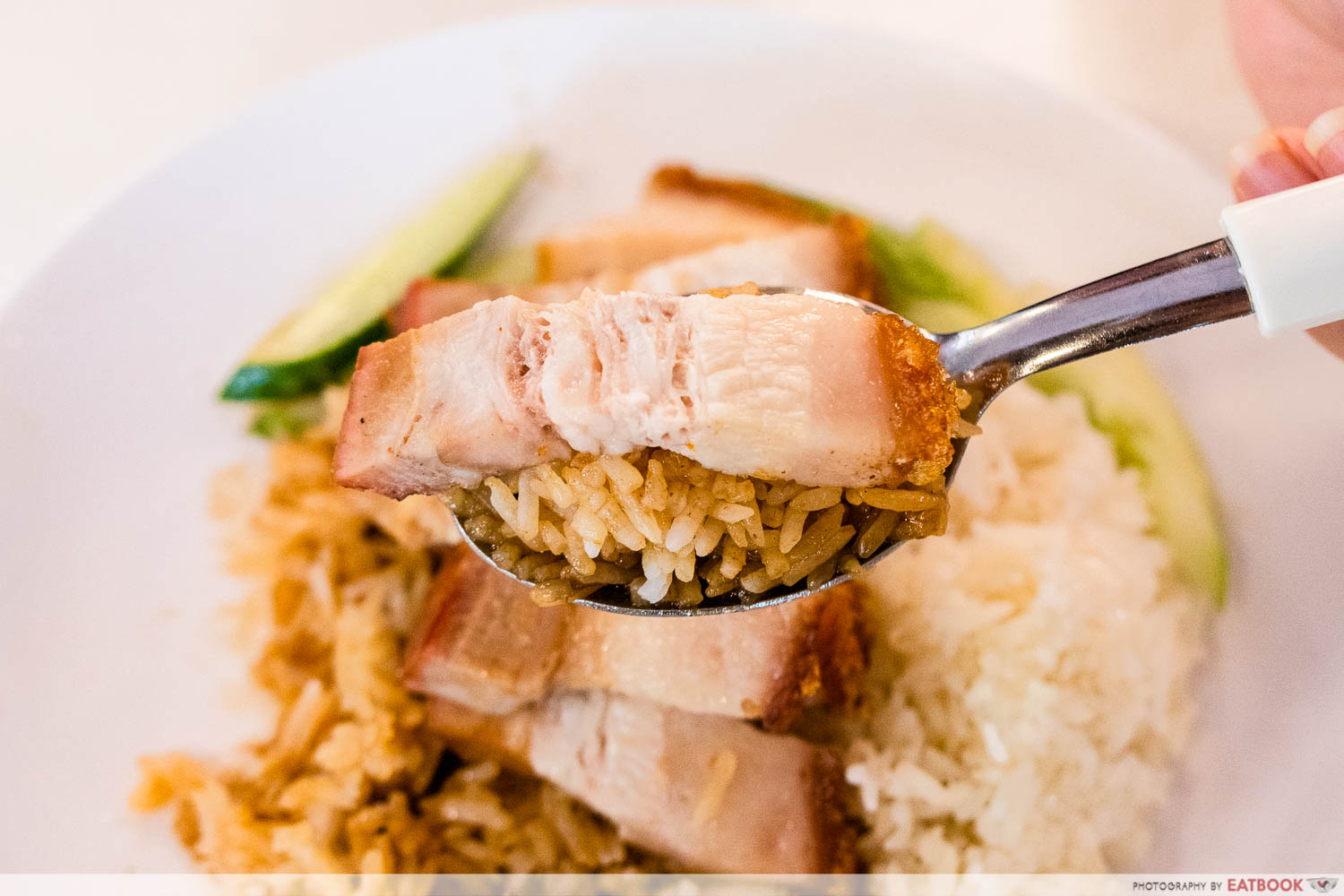 If you are looking for other types of roast meat, they also offer siew yoke in the form of Roasted Pork Belly Rice ($5.50).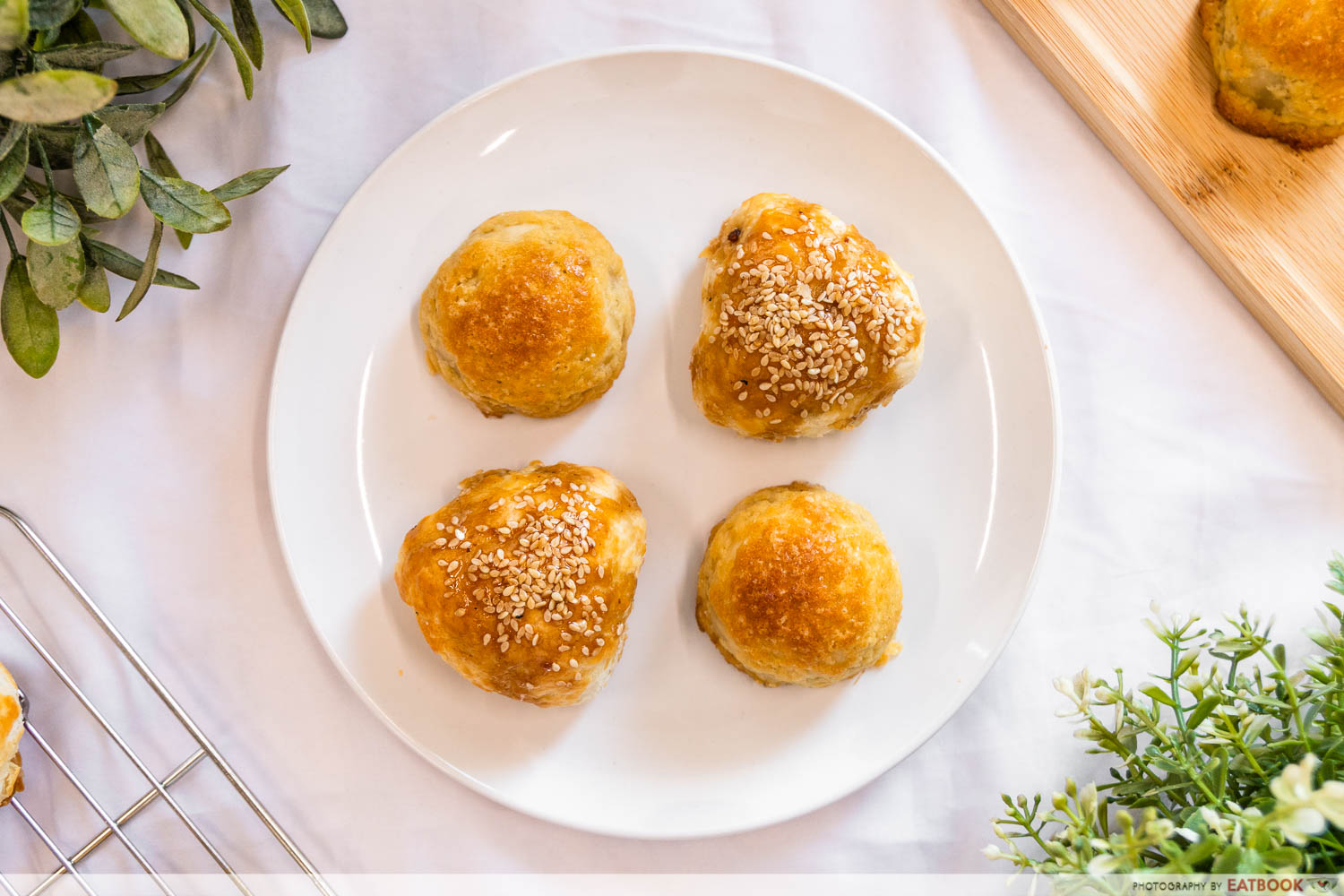 We also tried the Char Siew Sou ($2.20) at Meng Meng's AMK branch last year and enjoyed the flaky texture of the pastry. Currently, this item remains exclusive at their Ang Mo Kio stall, while new pastries including the Char Siew Yam Puff ($2.20) can only be purchased at the Hougang outlet. Do note that these pastry items are while stocks last.
Check out our guide to the best roast meat stalls in Singapore if you're a huge fan of char siew siew yoke. Alternatively, head to Fook Kin for ultra-caramelised, KL-style char siew! 
Address: 90 Hougang Avenue 10, #04-11, Foodies' Garden, Hougang Mall, Singapore 538766
Opening hours: Mon-Sun 11am to 8:30pm
Tel: 9811 0123
Website
Meng Meng Roasted Duck is not a halal-certified eatery.
17 Roast Meat Stalls In Singapore For Char Siew Shao Rou Fan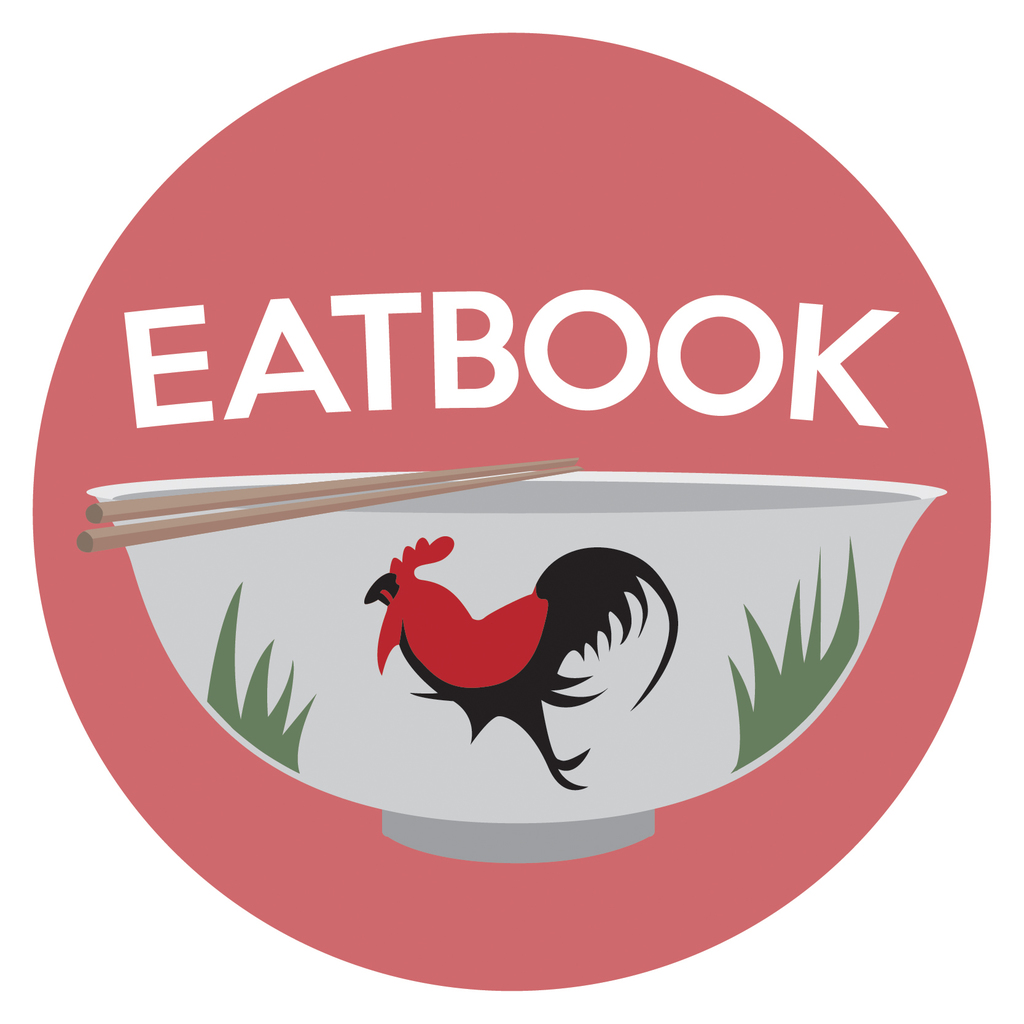 Drop us your email so you won't miss the latest news.