Michelin Bib Gourmand Singapore winners 2022
The Michelin Guide's annual Bib Gourmand results are always highly anticipated, and today marks the list's release for the year. The Michelin Guide Singapore Bib Gourmand 2022 sees 67 local food places earn the accolade, including 40 hawkers, and nine new entrants.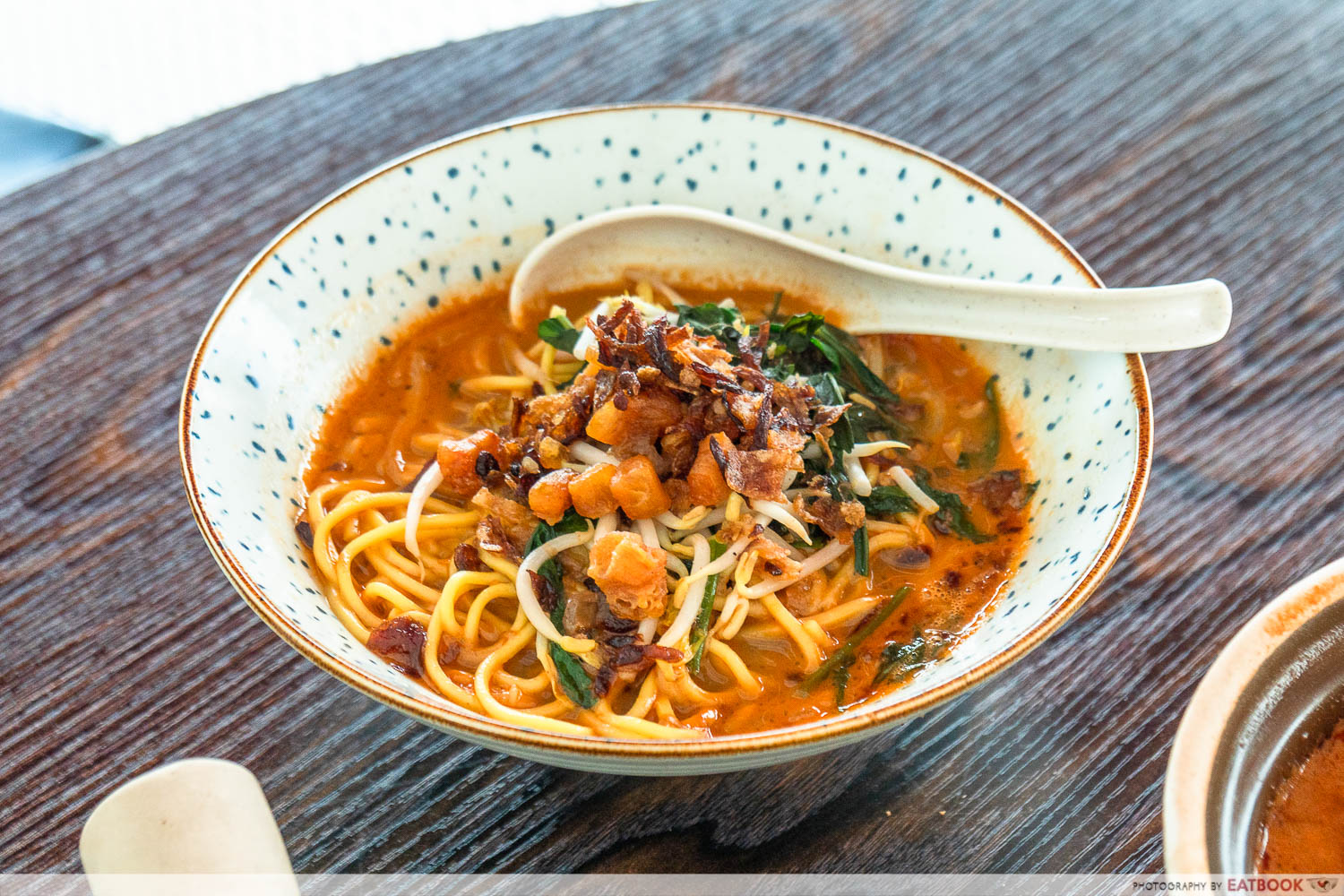 Unlike the starred restaurants, the Bib Gourmand list is characterised by budget-friendly dining destinations. Since the Guide's local launch in 2016, the list has spotlighted many of Singapore's notable hawker names, and a handful of affordable restaurants. A meal at any of the awardees mentioned should cost diners under $50 a meal.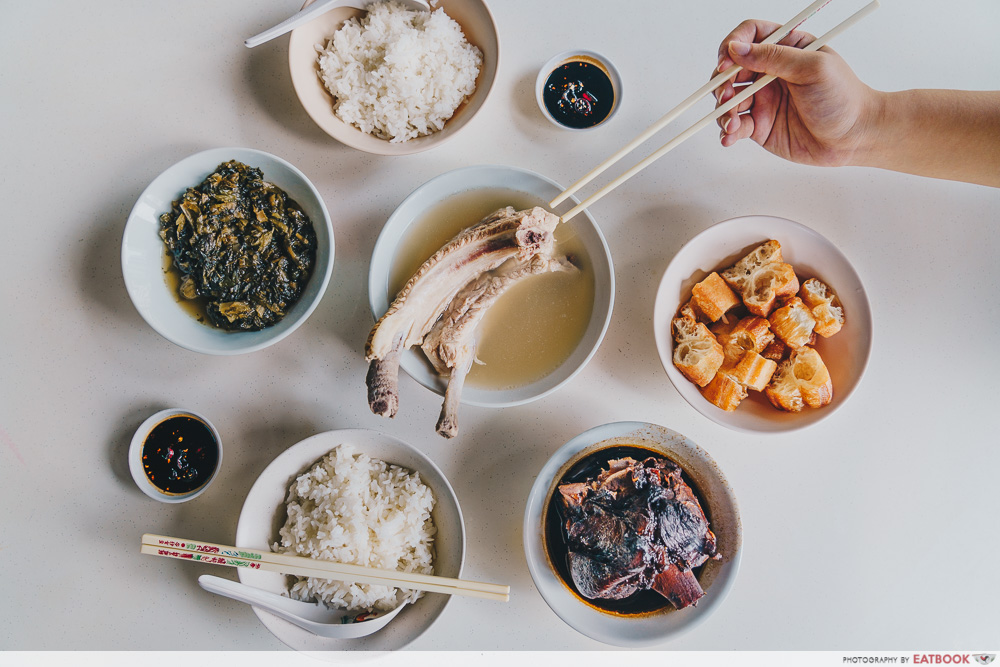 The 2021 edition of the Bib Gourmand list had 69 names on the list, two more than this year's. Names no longer listed include Balestier Road Hoover Rojak, Beach Road Fish Head Bee Hoon, Bedok Chwee Kueh, Chef Kang's Noodle House, Depot Road Zhen Shan Mei Claypot Laksa, Fresh Taste Big Prawn Noodle, Hock Hai Curry Chicken Bee Hoon, Ka Soh, among others.
Here are the full results for the Michelin Guide Singapore Bib Gourmand 2022 list:
A Noodle Story, Amoy Street Food Centre
Alliance Seafood, Newton Food Centre
Anglo Indian, Shenton Way
Ar Er Soup, ABC Brickworks Market & Food Centre
Bar-Roque Grill
Bismillah Briyani, Little India
Chai Chuan Tou Yang Rou Tang, Bukit Merah View Market & Hawker Centre
Chen's Mapo Tofu, Shenton Way
Chey Sua Carrot Cake, Toa Payoh West Market & Food Centre
Chuan Kee Boneless Braised Duck, Ghim Moh Market & Food Centre
Cumi Ball, Tanjong Pagar*
Da Shi Jia Prawn Noodles, Killiney Road
Eminent Frog Porridge, Geylang Road Lorong 19
Famous Sungei Road Trishaw Laksa, Hong Lim Market & Food Centre
Fei Fei Roasted, Yuhua Village Market
Fool, Chinatown*
Fu Ming Cooked Food, Redhill Food Centre
Guan Kee Fried Kway Teow, Ghim Moh Market & Food Centre
Hai Nan Xing Zhou Beef Noodle, Kim Keat Palm Market & Food Centre*
Hainan Zi, Chong Pang Market
Hawker Chan Soya Sauce Chicken Rice & Noodle, Smith Street
Heng, Newton Food Centre
Heng Heng Cooked Food, Yuhua Village Market
Hjh Maimunah, Jalan Pisang
Hong Heng Fried Sotong Prawn Mee, Tiong Bahru Market
Hong Kee Beef Noodle, Amoy Street Food Centre
Hong Kong Yummy Soup, Alexandra Village Food Centre
Hoo Kee Rice Dumpling, Amoy Street Food Centre
Indocafe, The White House
J2 Famous Crispy Curry Puff, Amoy Street Food Centre
Jian Bo Tiong Bahru Shui Kueh, Jurong West 505 Market & Food Centre
Joo Siah Bak Koot Teh, Kai Xiang Food Centre
Jun Yuan House of Fish, Old Airport Road Food Centre
Kelantan Kway Chap Pig Organ Soup, Berseh Food Centre*
Koh Brother Pig's Organ Soup, Tiong Bahru Market
Kok Sen, Keong Saik
Kotuwa, Little India
Kwang Kee Teochew Fish Porridge, Newton Food Centre
Lagnaa, Little India
Lai Heng Handmade Teochew Kueh, Yuhua Village Market
Lao Fu Zi Fried Kway Teow, Old Airport Road Food Centre
Lian He Ben Ji Claypot Rice, Chinatown Complex
Lixin Teochew Fishball Noodles, Kim Keat Palm Market & Food Centre*
Muthu's Curry, Little India
Na Na Curry, Bukit Merah View Market & Hawker Centre
New Lucky Claypot Rice, Holland Drive Market & Food Centre
One Prawn & Co, MacPherson*
Outram Park Fried Kway Teow Mee, Hong Lim Market & Food Centre
Shi Hui Yuan, Mei Ling Market & Food Centre
Sik Bao Sin, Geylang
Sin Huat Eating House, Geylang
Sin Lung HK Cheong Fun, Beach Road*
Soh Kee Cooked Food, Jurong West 505 Market & Food Centre
Song Fa Bak Kut Teh, New Bridge Road
Tai Wah Pork Noodle, Hong Lim Market & Food Centre
The Blue Ginger, Tanjong Pagar
Tian Tian Chicken Rice, Maxwell Food Centre
Tiong Bahru Hainanese Boneless Chicken Rice, Tiong Bahru Market
Tiong Bahru Yi Sheng Fried Hokkien Prawn Mee, ABC Brickworks Market & Food Centre
To Ricos Guo Shi, Old Airport Road Food Centre
True Blue Cuisine, Armenian Street
Un-Yang-Kor-Dai, South Bridge Road*
Unagi Tei (formerly Man Man Unagi Restaurant), Keong Saik*
Whole Earth, Tanjong Pagar
Yhingthai Palace, Purvis Street
Zhi Wei Xian Zion Road Big Prawn Noodle, Zion Riverside
Food Centre
Zai Shun Curry Fish Head, Jurong East Street 24
* = new entries