---
Mooncakes for everyone!
---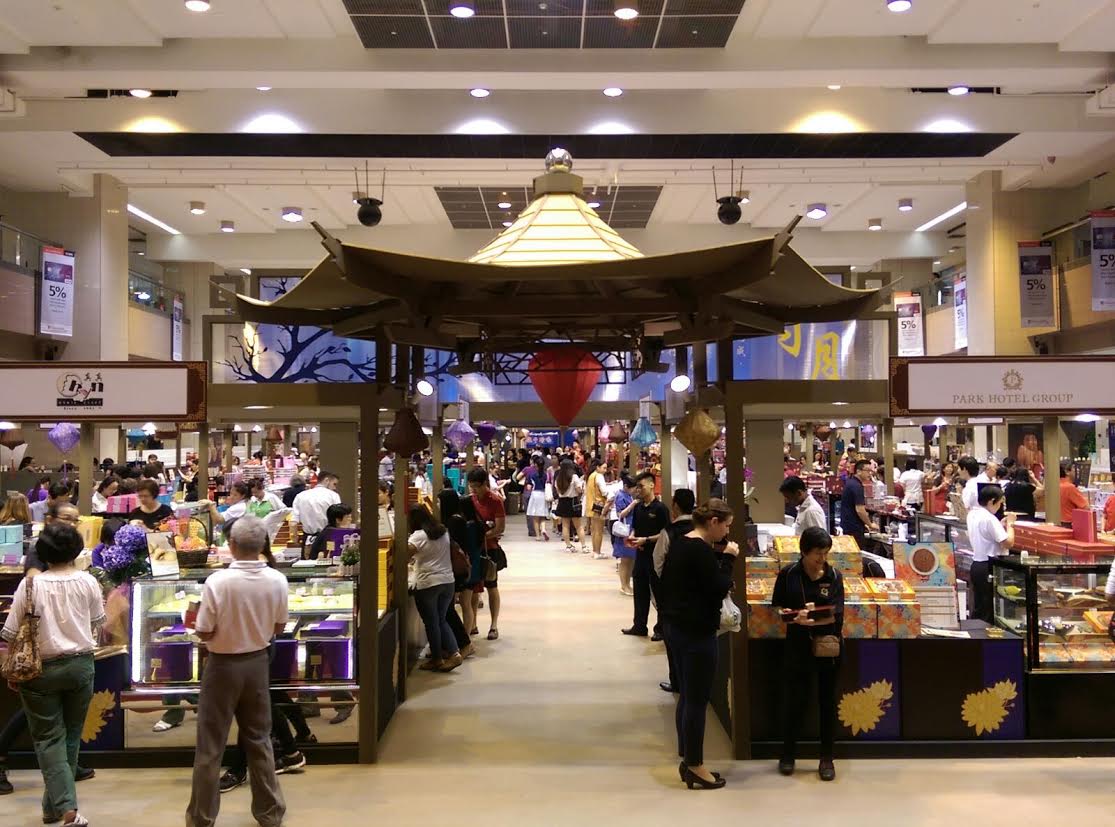 I love shopping at Takashimaya's Mid-Autumn Fair, the variety of choices there never seem to end, and there's always some crazy new flavor every year. Going from stall to stall eating free samples while trying not to look like a cheapo can be fun, but it's a crowded place, and things can get pretty overwhelming!
But don't  worry, Eatbook has decided to save your the trouble of doing that by narrowing your choices to just 10 of the best mooncakes you can get.
---
1. East Ocean Teochew Restaurant

---
East Ocean Teochew Restaurant is my personal favourite when it comes to true blue mooncake. the lotus paste is not overly sweet and the crust is soft and brittle, and the cakes are never too dry.
If there's one thing the Teochew's love it's yam. and the crispy yam mooncake here is worth every penny. The flakey pastry and the light a pillowy yam were a delight to the senses.
Special offers: 10% off
Price: White lotus with Macadamia Nuts ($59.90 for 4), Crispy Yam with Whole Egg Yolk ($56 for 5)
---
2. Janice Wong
---
The local celebrity dessert chef's latest line of mooncakes are quite an experience. Her Singapore Flavour Mooncakes feature some bizzare flavours like chili padi, laksa leaf lemongrass and bah kwa praline poprocks.
They may not be the best mooncakes at the show, but pop by the booth if you're looking for something different.
Special offers: 20% off
Price: Janice Wong Mooncakes ($58 for 9), Singapore Flavour Mooncakes ($65 for 9)
---
3. Pantler
---
This one definitely ranks as one of the top choices on the list. The mooncakes here are all low-sugar so all you health freaks should drop by. We highly reccomend the white lotus and nougatine which couples a paste just sweet enough with delightfully crunchy bits of nougatine. The skin is also light and thin which made eating it so much more enjoyable.
Special offers: 15% or 20% if you order more than 5 boxes. Offer lasts till 6th September.
Price: white lotus and nougatine ($58 for 8)
---
4. Shangri-la
---
If you're the kind to judge a mooncake by its box, Shangri-la would probably be top of your list. Besides the beautiful packaging, you want to stop by for the mini baked custard mooncakes.
These little guys are packed with the flavour of salted egg yolk. You'll have a hard time putting these down, the savoury flavour is insanely addictive so make sure you plan a workout the next day!
Special offers: none
Price: Mini Baked Custard ($78 for 8 or $11 for 1)
---
5. Baker's Well
---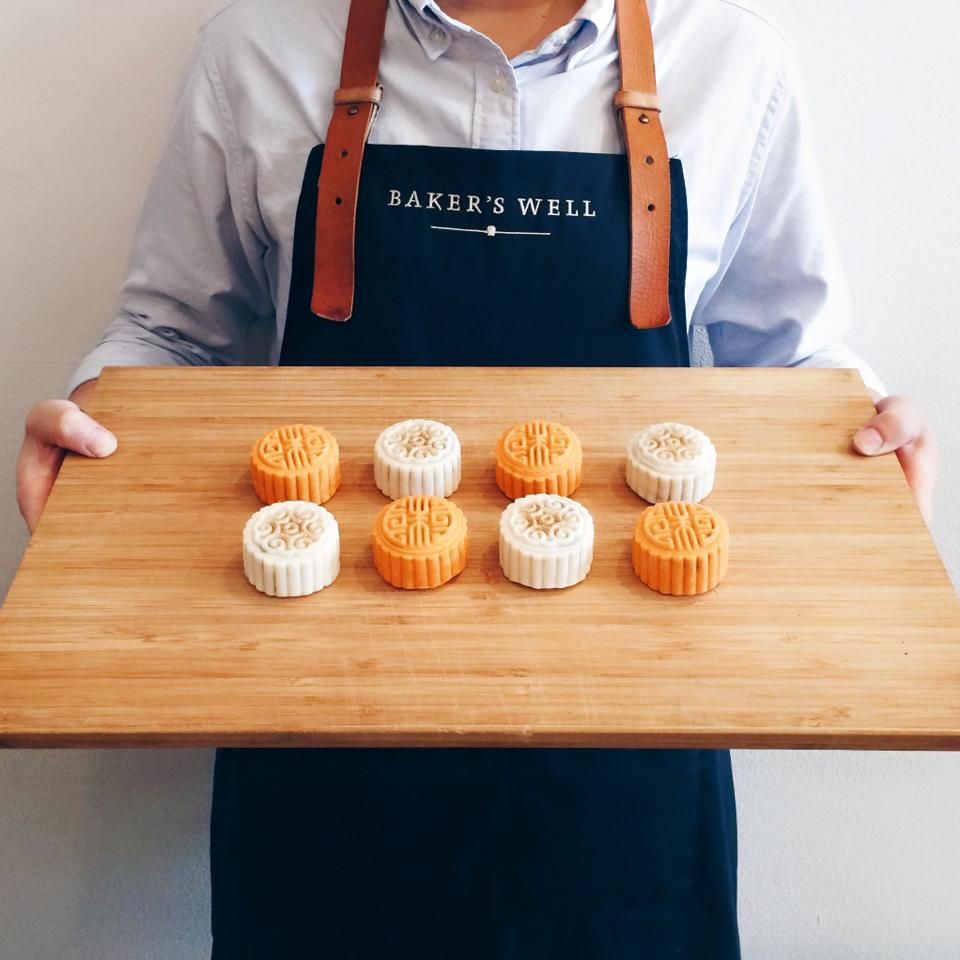 The Champagne Truffle Snowskin is the star here, taking a bite into it will send your senses into euphoria. The skin is light and without being pasty and you can truly taste the champagne here. This one packs even more of a punch than Peony Jade's version at 12% alcohol, and I wouldn't be surprised if you wake up with a hangover after a few of these.
If you want to stay safe, the matcha and yuzu flavours are also pretty safe bets.
Special offers: 10% till 4th September
Price: Yuzu ($60 for 8), Champagne ($63 for 8) ,Matcha ($60 for 8)
---
6. Hong Kong Mei Xin Mooncake
---
If I were to make a prediction about which mooncake you'll see on instagram the most, it'll be this one. These Premium Lava Custard Mooncakes are filled with delicious gooeyness that will send egg lovers into a coma.
Special offers: none
Price: Premium Lava Custard Mooncake ($49 for 8)
---
7. Peninsula Hotel
---
The famous Peninsula Hotel from Hong Kong makes and appearance here with their star creation, the Mini Egg Custard Mooncake.  The cakes are brought straight from Hong Kong from the true masters of mooncakes.
Special offers: 15% off for Citibank and UOB till 13th September
Price: Mini Egg Custard Mooncake ($66 for 8)
---
8. Zhen Wei
---
These are the crispy mooncakes you don't want to miss. Besides the yam paste version of it, they also offer crispy yam sesame and crispy yam pumpkin yolk. The crust is excellently done with a light, crispy and flakey texture and the fillings will leave you swooning.
Special offers: 15% off till undisclosed date
Price: Teochew Crispy Yam Double Yolk Mooncake
---
9. Mandarin Orchard
---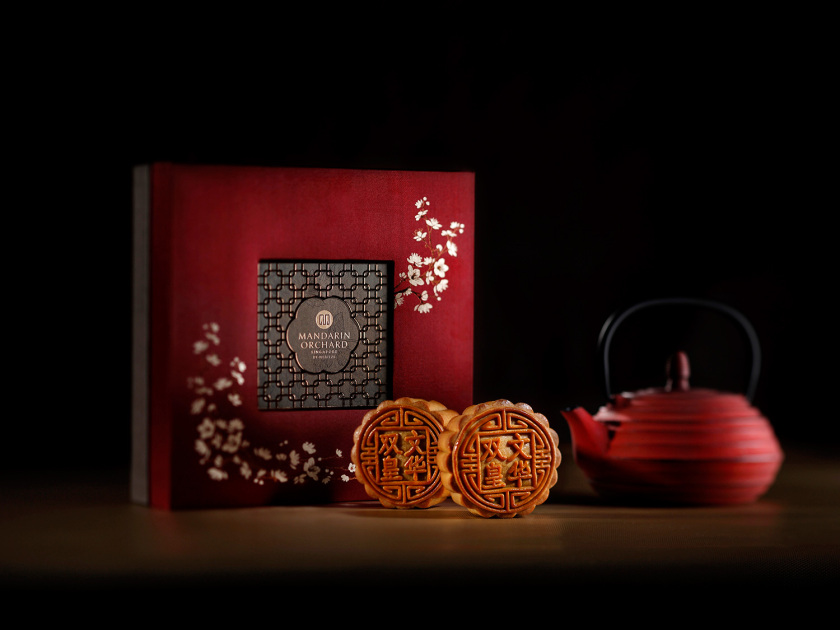 Mandarin Orchard takes the cake for having the most unique snowskin mooncake flavours like lychee martini with chocolate, and red wine cranberry paste with yuzu lemongrass. The former is a rich, decadent melt-in-your-mouth treat, while the latter is a refreshing surprise. Unlike the other snowskin mooncakes at the fair, the ganache in Mandarin Orchard's snowskin mooncakes is contained in a crunchy tempered chocolate ball, giving it more textural dimension than the others.
Special offers: 20% by DBS and 15% by any other cars at hotel only
Price: Mini Snowskin Mooncakes ($56 for 8)
---
10. Peony Jade
---
Peony Jade has been hailed as one of the best places to get mooncake for years. Their reputation is well deserved, the Mao Shan Wang mooncake we tried was absolutely phenomenal and left the other contenders in the dust.
If durian is not your thing, try the champagne snow skin, at 12% alcohol, this mooncake can possibly take the place of your next nightcap.
Special offers: nil
Price: Champagne ($72 for 8), Mao Shan Wang ($50 for 2)
---
Light your lanterns!
---
Now that you have our top picks, go forth and shop! Let us know if you think we missed anything or share your rankings with us.