Moe Moe Sandwich has artisanal Japanese sandwiches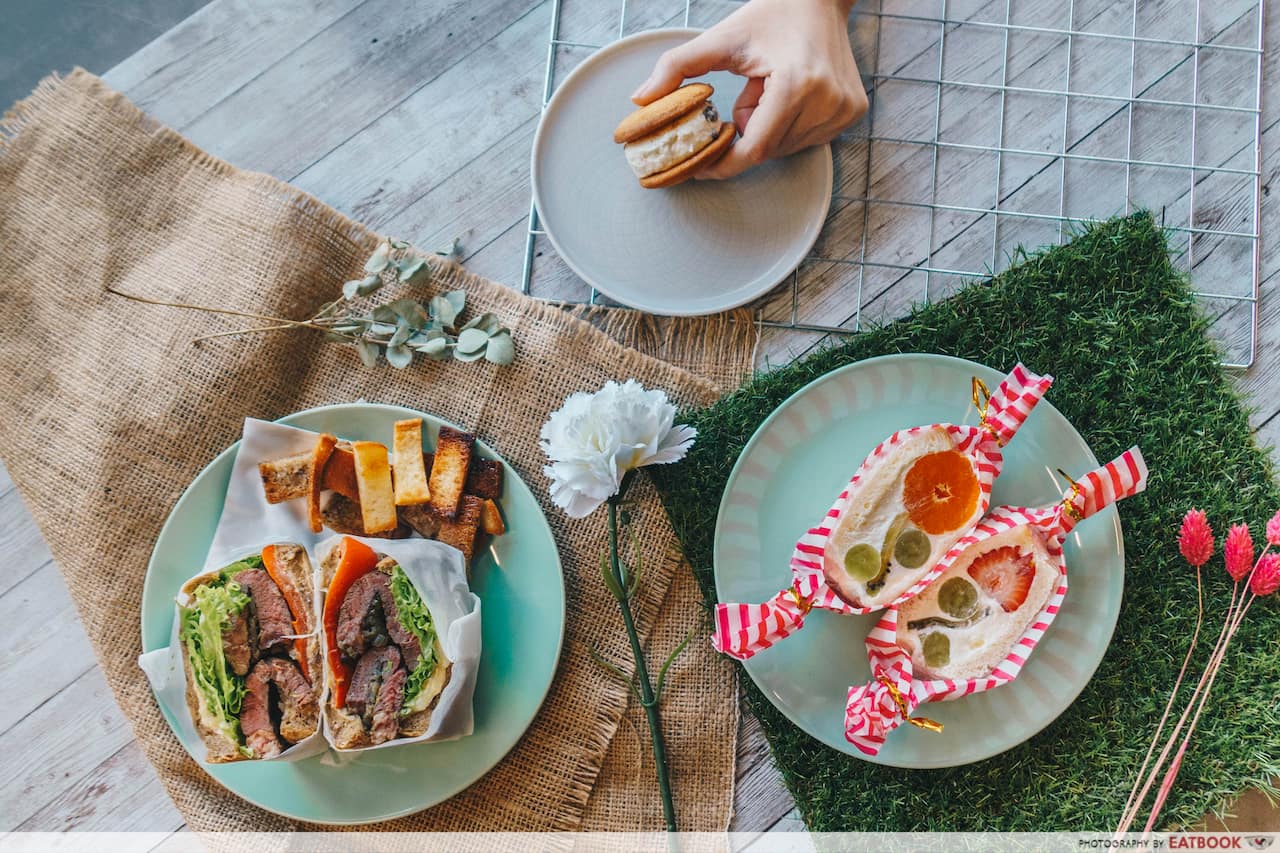 To me, Japanese sandwiches, or sandos, have always been the perfect option if you want to indulge in something quick and tasty during the little window of lunch break you'd get in the midst of a busy schedule. The combinations of flavours are endless simply because there are just so many ingredients you can put in between two slices of bread. Moe Moe Sandwich is a delivery-only shop that positions itself as a Wanpaku-Sando specialist, selling unique artisanal Japanese sandwiches.
In case you didn't know, "wanpaku" translates to naughty, which hints at a sense of playfulness and fun. These epic sandwiches have generous layers of meat and vegetables, and their photogenic and colourful cross-sections make for an attractive feature on your Instagram.
They provide island-wide delivery, which will be free for orders above $65. You can order through their website or food delivery services, and the process is pretty hassle-free.     
Food at Moe Moe Sandwich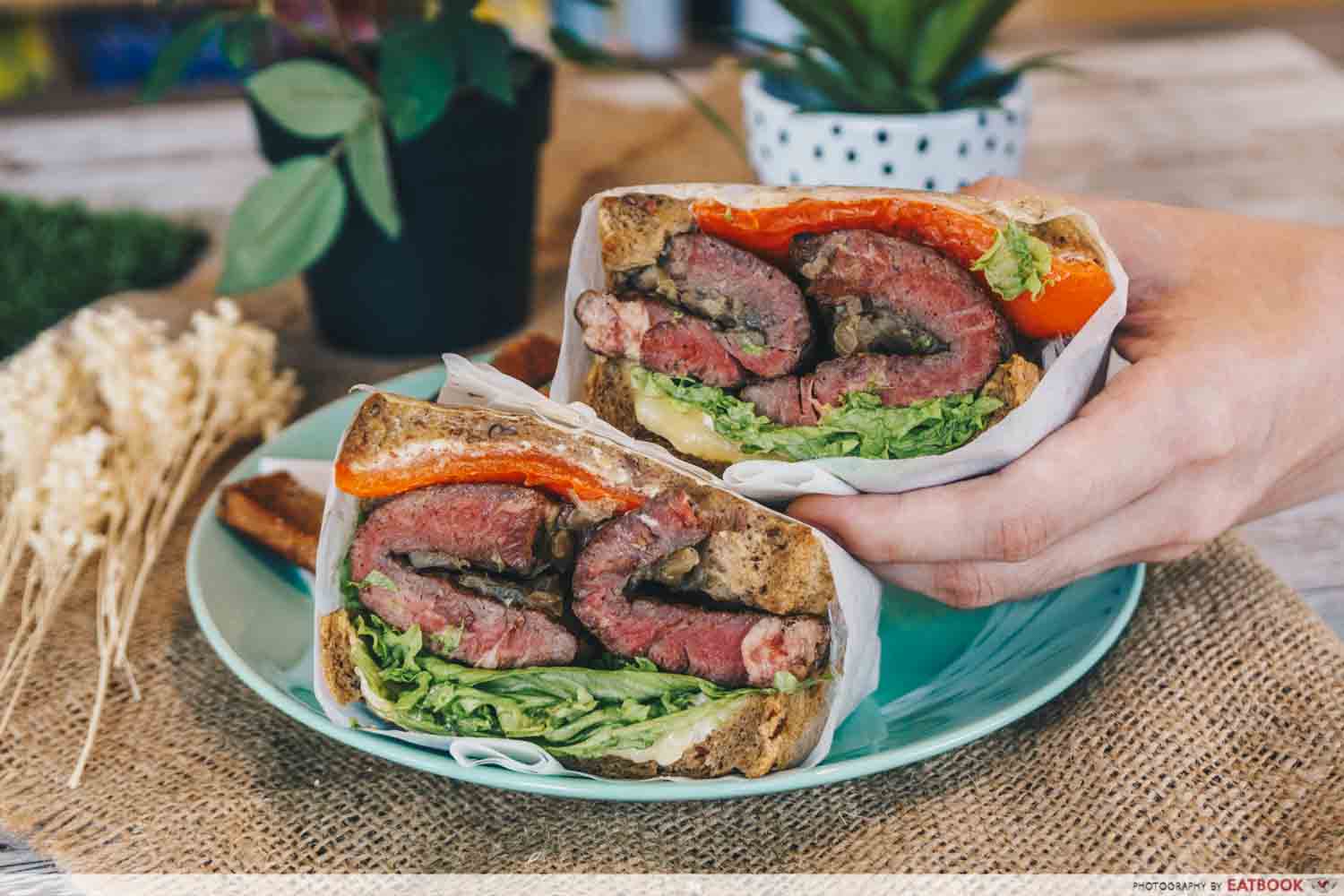 When I scanned through their menu, I was pretty eager to get my hands on their sandwiches because they looked very appetising. The variety offered included a scale of premium fillings, ranging from the classic pork katsu to bacon mac and cheese.
I decided to kick off brunch with their savoury selection, Manpuku Steak Sandwich ($21.44), which consists of four large slices of Angus beef steak accompanied with burned mozzarella, red capsicum, onions, lettuce, and wasabi mayo. There was a generous amount of ingredients clasped by two multigrain slices, and the steak was medium with a slight tinge of red. The sandwich was complimented with some sweet croutons that were crisp and crunchy, almost addictive.
Upon my first bite, the bread seemed a little soggy, perhaps due to me not eating it immediately. Maybe if it was toasted, it could have provided an edge of crispness.
I really appreciated the crunch from the vegetables, especially the capsicum, because it gave an element of freshness. The wasabi mayo was very mild, almost indistinguishable. The steak, which was supposedly the star of the show, was pretty ordinary to me. It did have a good peppery kick, and was slightly under-seasoned to compliment the saltiness from the mozzarella. However, the meat was a bit too chewy for my liking. 
I could definitely see the potential in the sandwich, though each aspect needs to be better executed so that it could taste as good as it looks.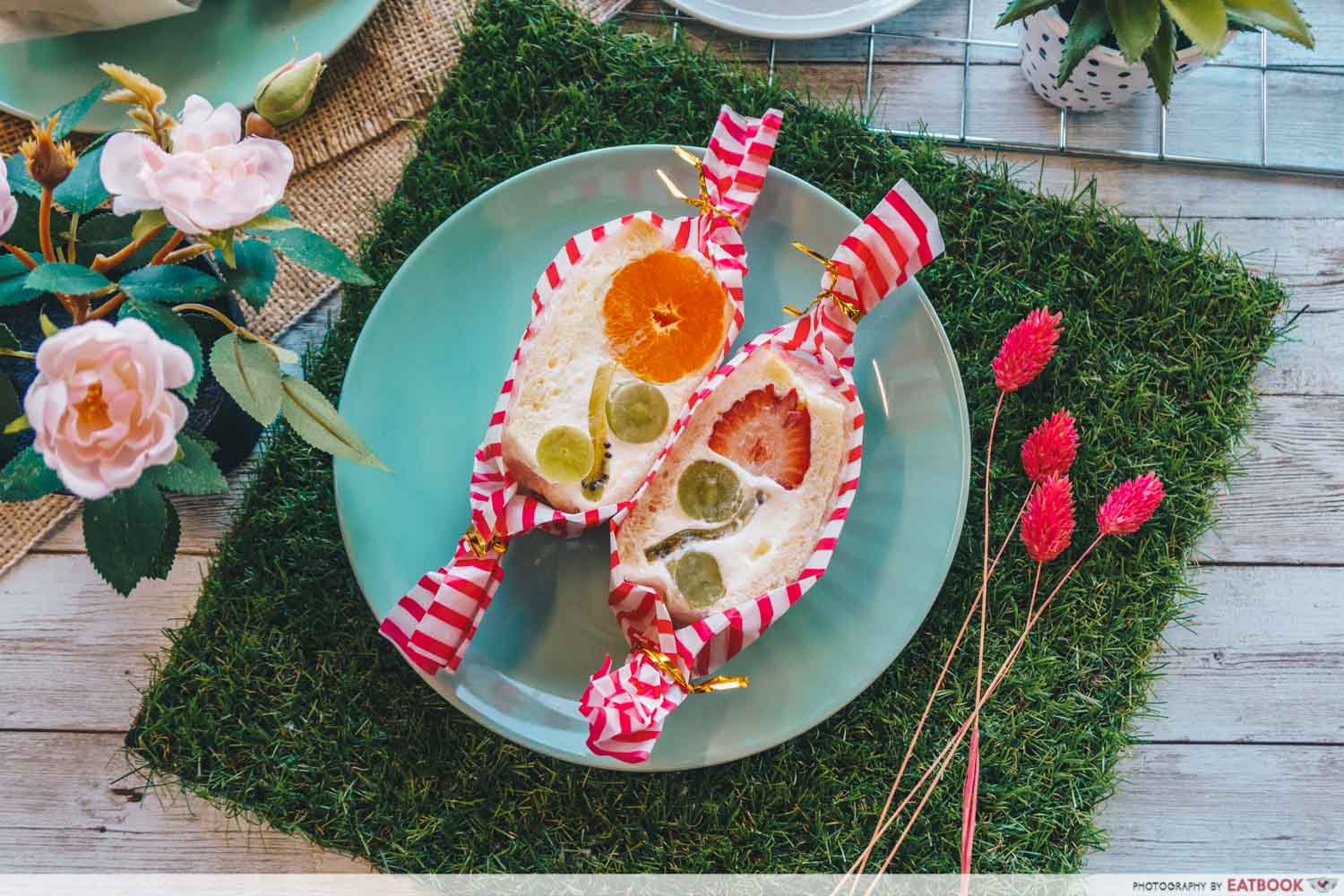 I have to admit that I am not the biggest fan of desserts nor fruits. The idea of fruit sandwiches weirded me out initially, despite how popular they are in Japan. However, I was truly impressed with the ones that Moe Moe Sandwich offered.
First of all, I love the dainty aesthetics of these palm-sized sandwiches. The fruit sandwiches are encased in a candy cane-coloured wrapper, revealing only the cross-section of the sandwich. If you look closely, you'll realise that the main fruit resembles a flower while the kiwi slice and grapes act as the stalk and leaves respectively. 
The crustless white bread was average, but had a soft texture. What amazed me was their special whipped cream. It was light and beautifully aerated, with the perfect degree of sweetness. I expected the whipped cream to melt and drench the bread but it didn't seem to pose a problem for these sandwiches. The fruits were fresh and ripe, evident from how plump and juicy they were.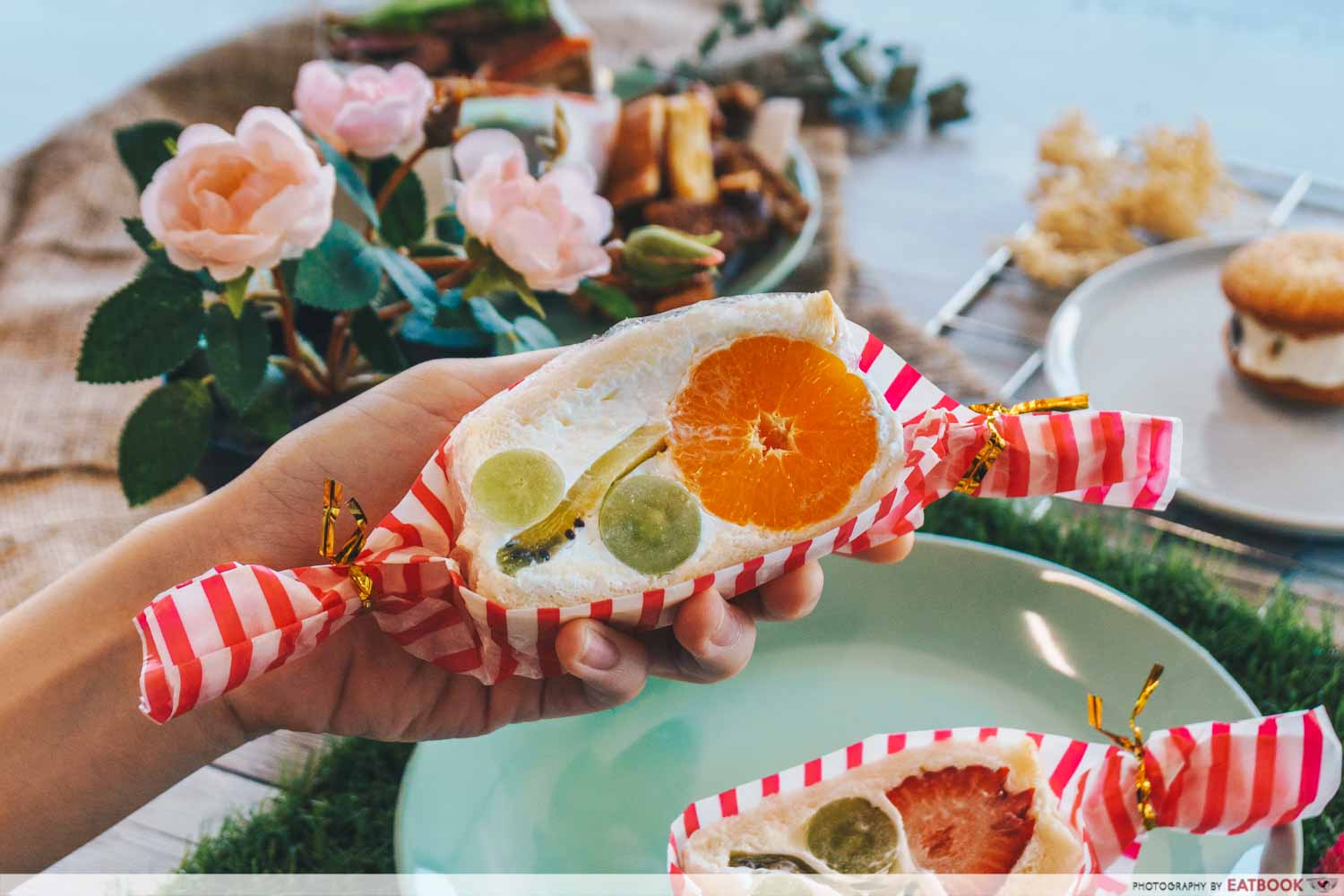 The orange slice in the Moe-moe Orange Blossom ($5.44) had a dramatic spurt of juice once it was bitten into. It was a little more tart than usual, but the refreshing citrus zing harmonised with the overall sweetness from the fruits and cream.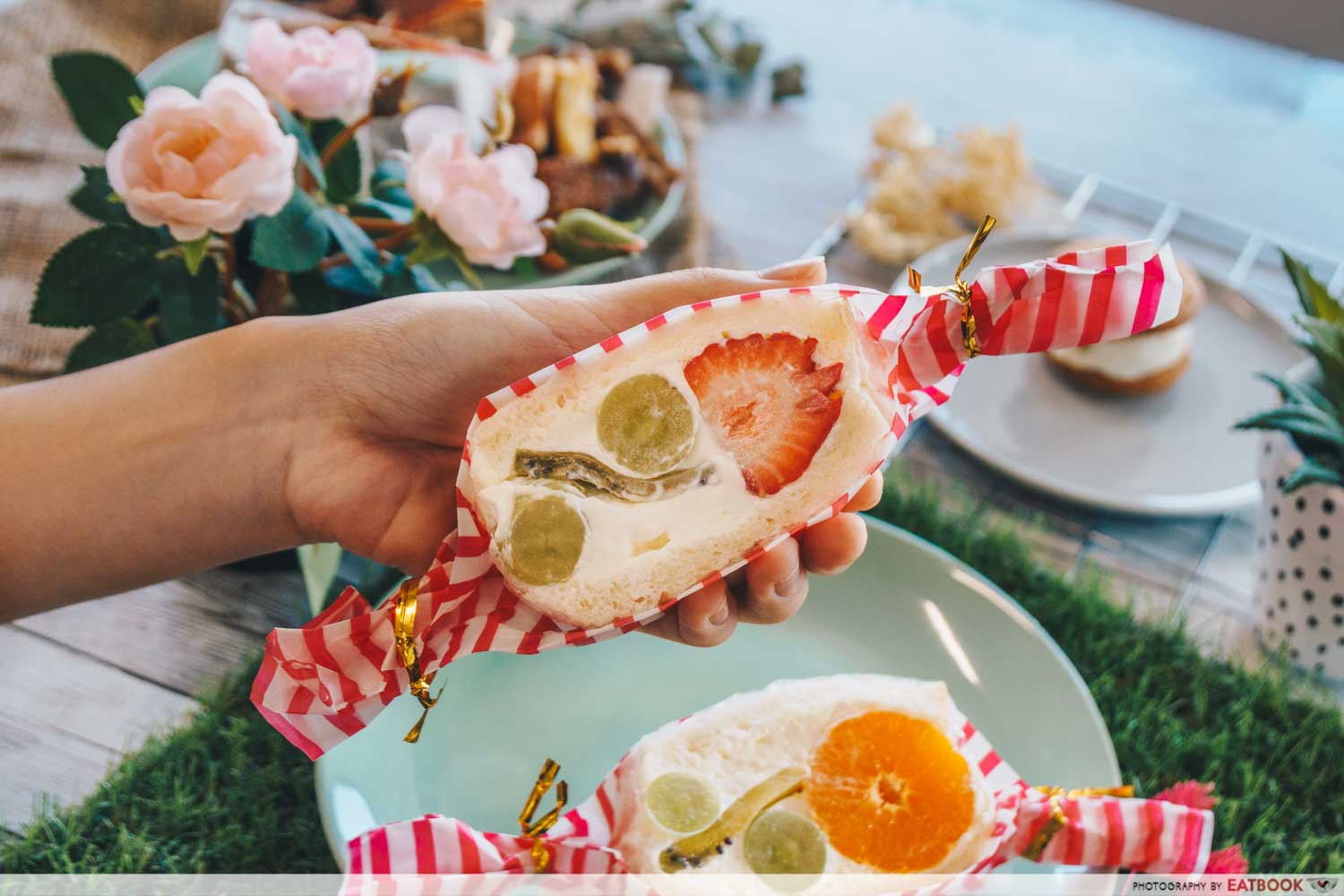 The strawberry chunk in the Moe-moe Strawberry Blossom ($5.44) had a bright scarlet glow. Likewise, it was naturally sweet and ripe. 
The only quibble that I have with regards to these fruit sandwiches is that each portion only comprises a half-cut sandwich which makes for a costly snack, considering they are priced over five bucks.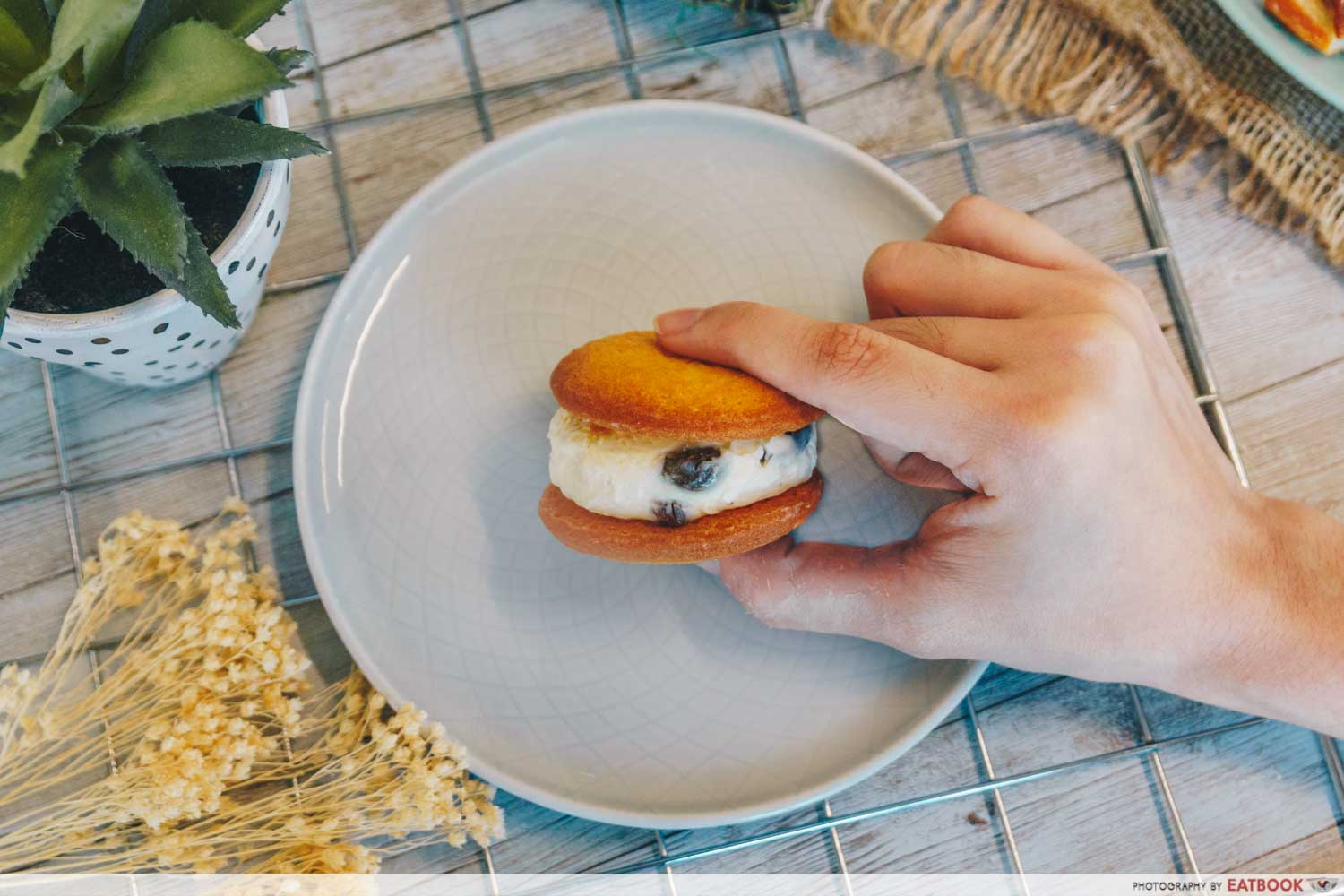 With two pieces of butter cookies bound together by a thick slab of cream cheese and raisin filling, the Shittori Cookie Raisin-wich ($4.64) also didn't disappoint. 
The soft, crumbly consistency of the cookies made it easier to take a bite without crushing the entire sandwich. It was moist, and the fragrance of the cookies went rather well with the burst of dulcet and tangy flavours of the filling. Nonetheless, it was too rich for my palate after a couple of mouthfuls, perhaps due to the overload of sweetness.  
The verdict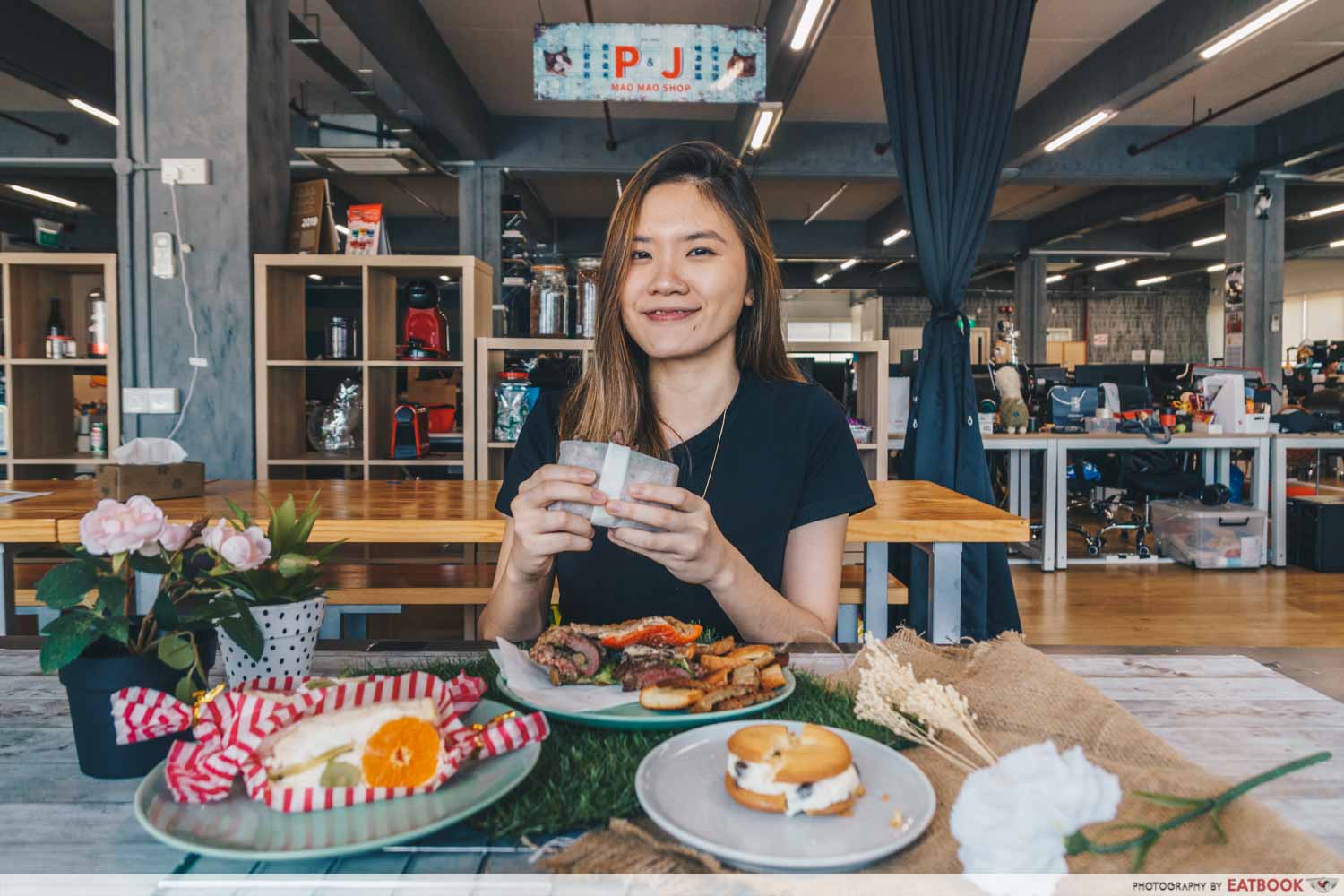 In a nutshell, Moe Moe Sandwich's sweet fruit sandwiches fared better than their savoury one. If you don't mind splurging on something that is a little out of the mundane, I recommend their fruit sandwiches because it is simply clean and refreshing. If not, feel free to take a shot on their other gourmet savoury sandwiches. 
10 Healthy Food Delivery Services In Singapore For Meal Preps And Guilt-Free Snacks
Do check out our list of healthy food delivery for more alternatives. If you want to whip up your very own fruit sandwich, you can also view our list of homemade sandwich recipes.
16 Zhnged Sandwich Recipes Such As Homemade IKEA Meatball Subs And McGriddles
Address: 100 Orchard Road, #02-62, Singapore 238840
Opening hours: Mon-Fri 10am to 1pm
Tel: 8868 6183
Website
Moe Moe Sandwich is not a halal-certified eatery.
Photos taken by Carissa Teo.
This is an independent review by Eatbook.sg.
Summary
Pros
– Unique variety
– Visually appealing
Cons
– Bread from savoury sandwiches was soggy
– The steak was tough
– Desserts comes in small portions
– Expensive
Recommended dishes: Moe-moe Orange Blossom ($5.44), Moe-moe Strawberry Blossom ($5.44)
Opening hours: Mon-Fri 10am to 1pm
Address: 100 Orchard Road, #02-62, Singapore 238840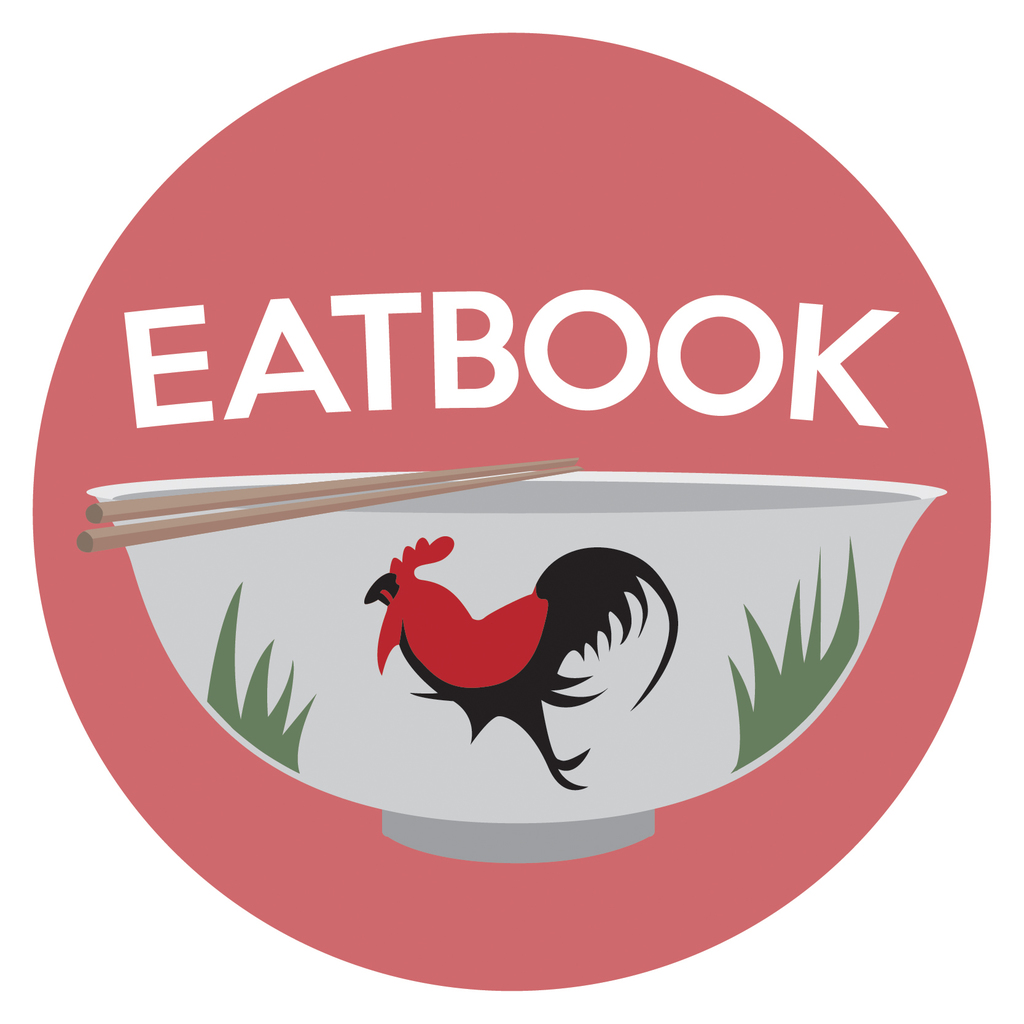 Drop us your email so you won't miss the latest news.