Mr and Mrs Mohgan's serves super crispy prata and flavourful curries
Update: Mr and Mrs Mohgan's has shifted to 300 Joo Chiat Road, Singapore 427551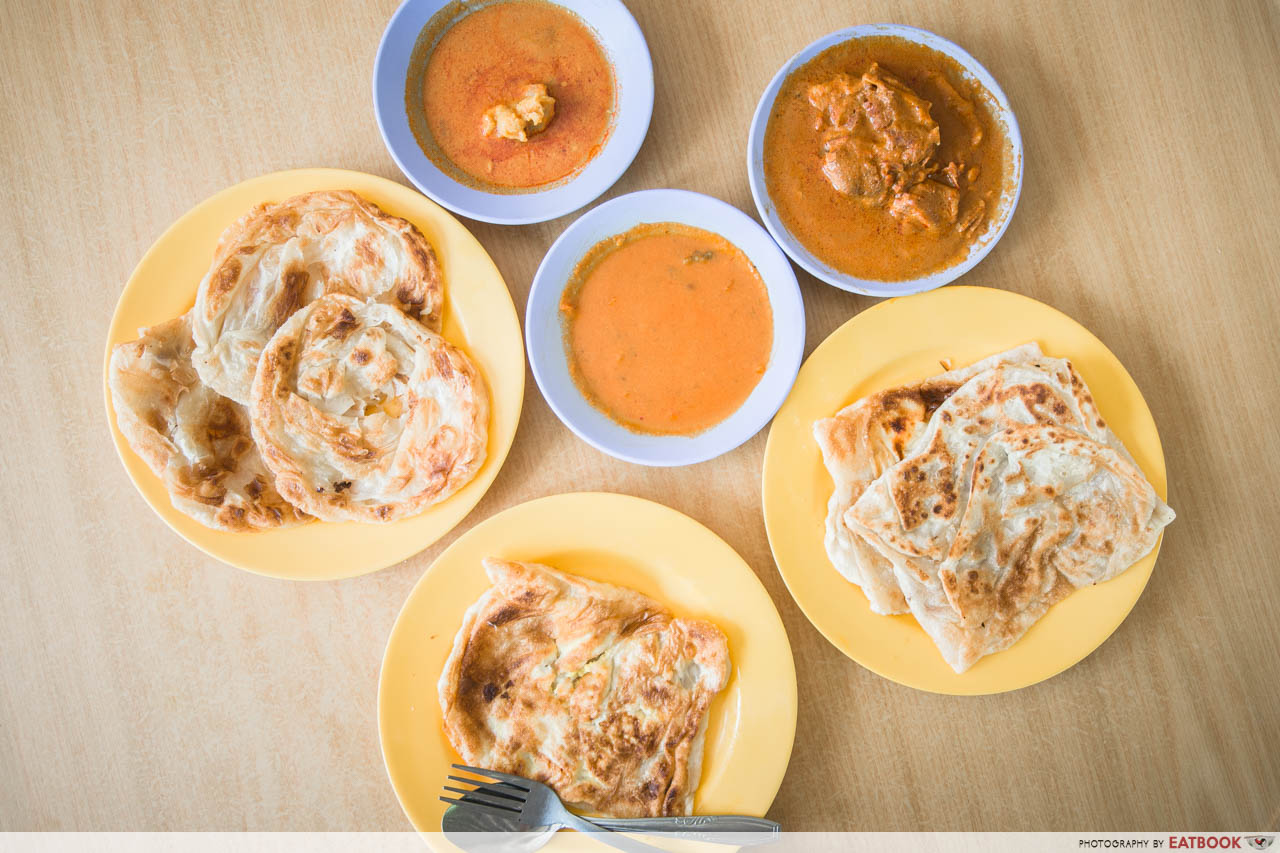 If Beyonce and Jay-Z are the music world's power couple, then Mr and Mrs Mohgan must be the prata world's power couple. Tucked away in a kopitiam at Joo Chiat, this stall dishes out crispy, tasty prata as well as delicious curries to go with them. So if you're craving prata for breakfast or you're in the hood for lunch, check out Mr and Mrs Mohgan's Super Crispy Prata.
Food at Mr and Mrs Mohgan's Super Crispy Prata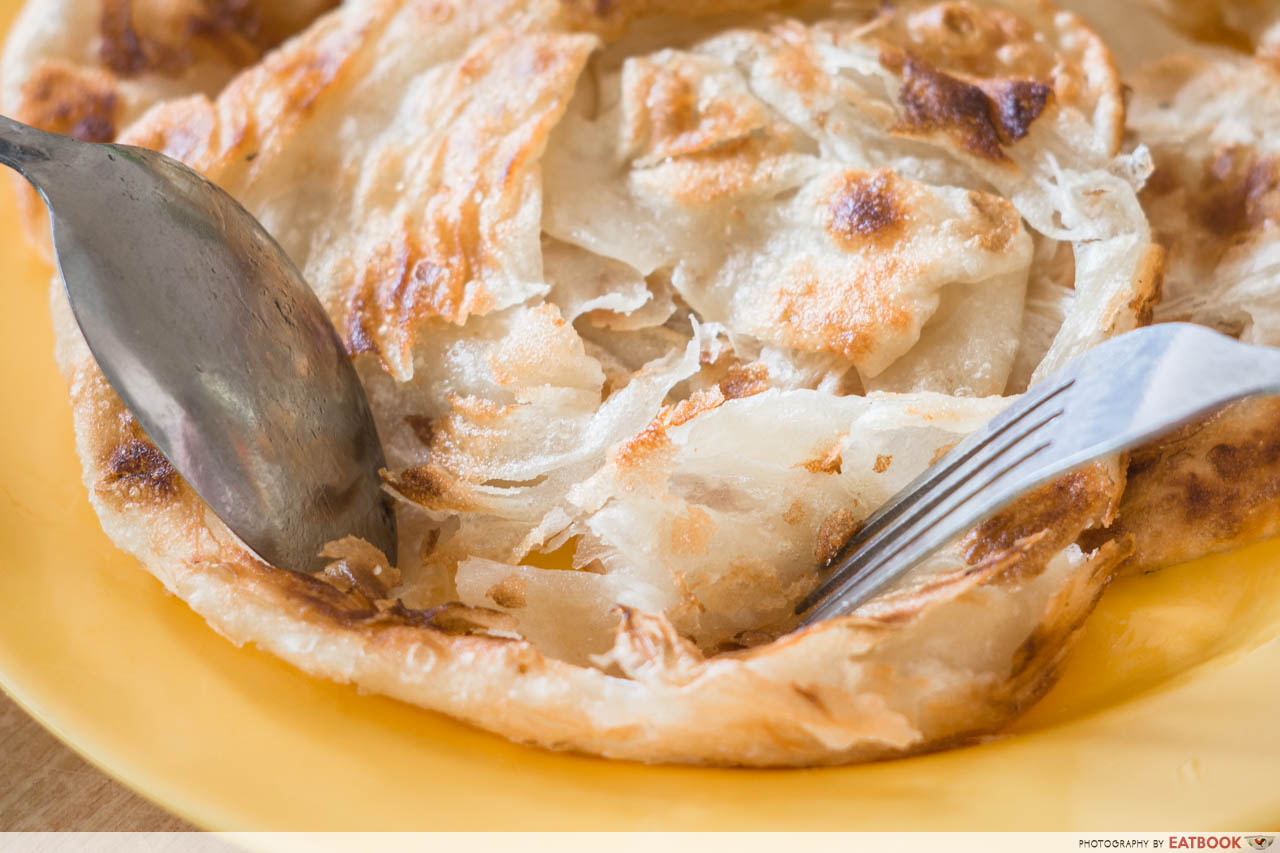 The plain prata at any mamak stall is usually the determining factor when judging how great the stall is, and Mr and Mrs Mohgan's Kosong Crispy Prata ($0.90) did not disappoint.
This golden brown prata was crispy on the outside while the layers inside were easy to tear apart. The crunchier edges made a nice contrast to the middle of the prata that was warm and soft. Though the different textures made this plain prata satisfying enough to be eaten on its own, it went extremely well with the curries offered.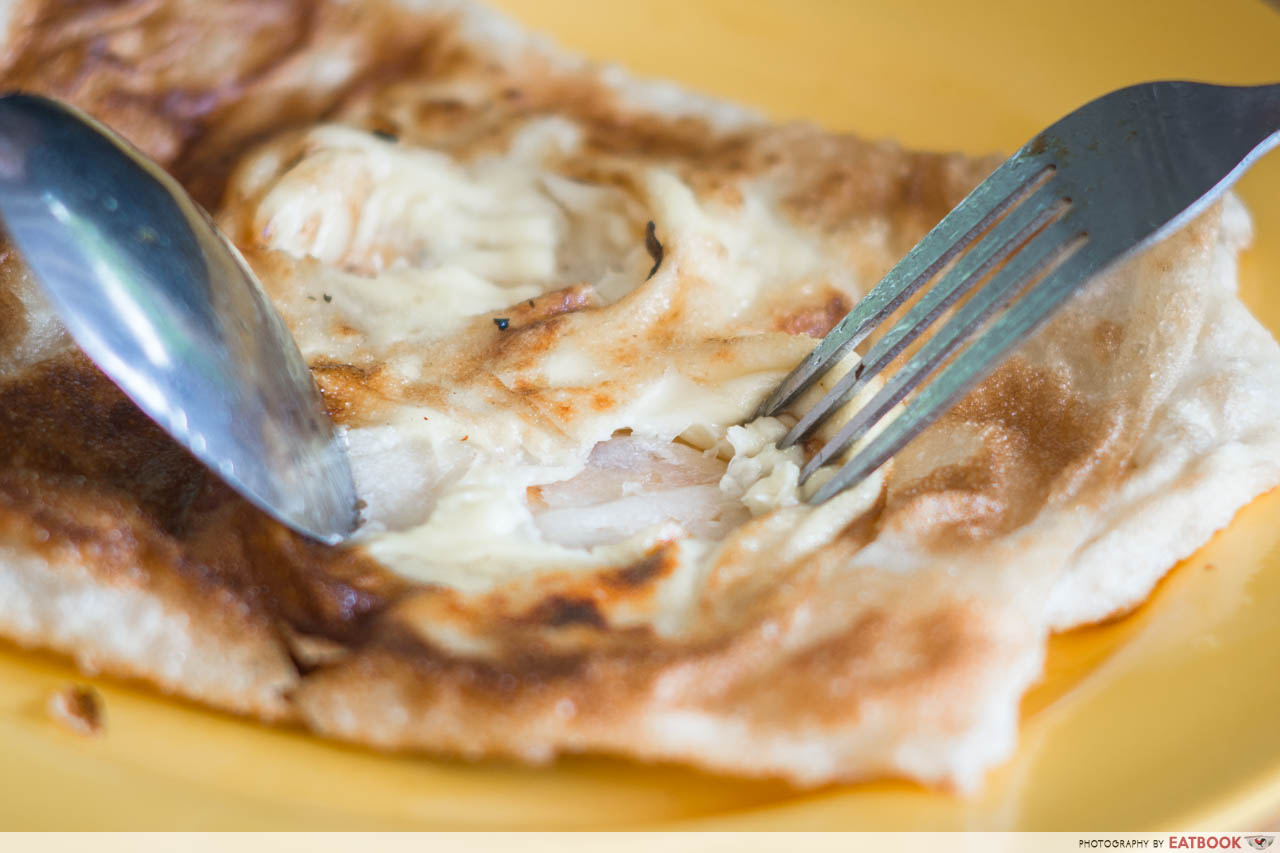 The stall also offers prata with different fillings. Though these weren't as crispy as the kosong prata, they were delicious nonetheless.
I firmly believe that adding cheese to – almost – anything will make it instantly better, and their Cheese Prata ($1.70) proved this theory right. The warm cheese added a savoury layer and richness to the plain prata. I would've been happy just eating this on its own!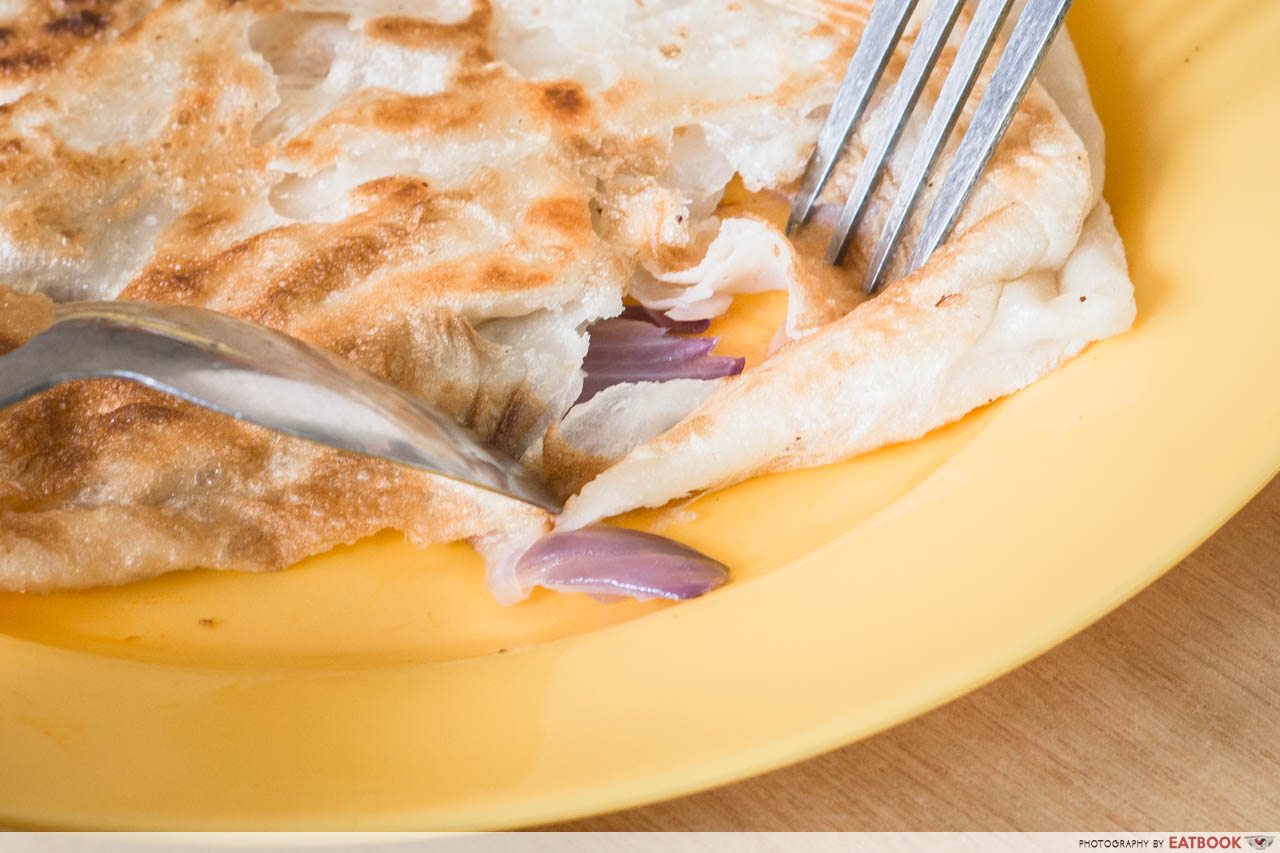 Though onions may not sound like the most appetising filling, one should never underestimate their potential. Our Onion Prata ($1.20) had sweet onions folded inside. The onions were not cooked all the way through and still had some crunch to it, adding more texture and flavour to the prata.
The most satisfying of the lot was Egg Prata ($1.40). The egg made the prata even fluffier and each bite more substantial. This prata went especially well with the curries. I don't know what it was about simply adding an egg to a prata that can make it feel like a more complete meal, but I highly recommend this.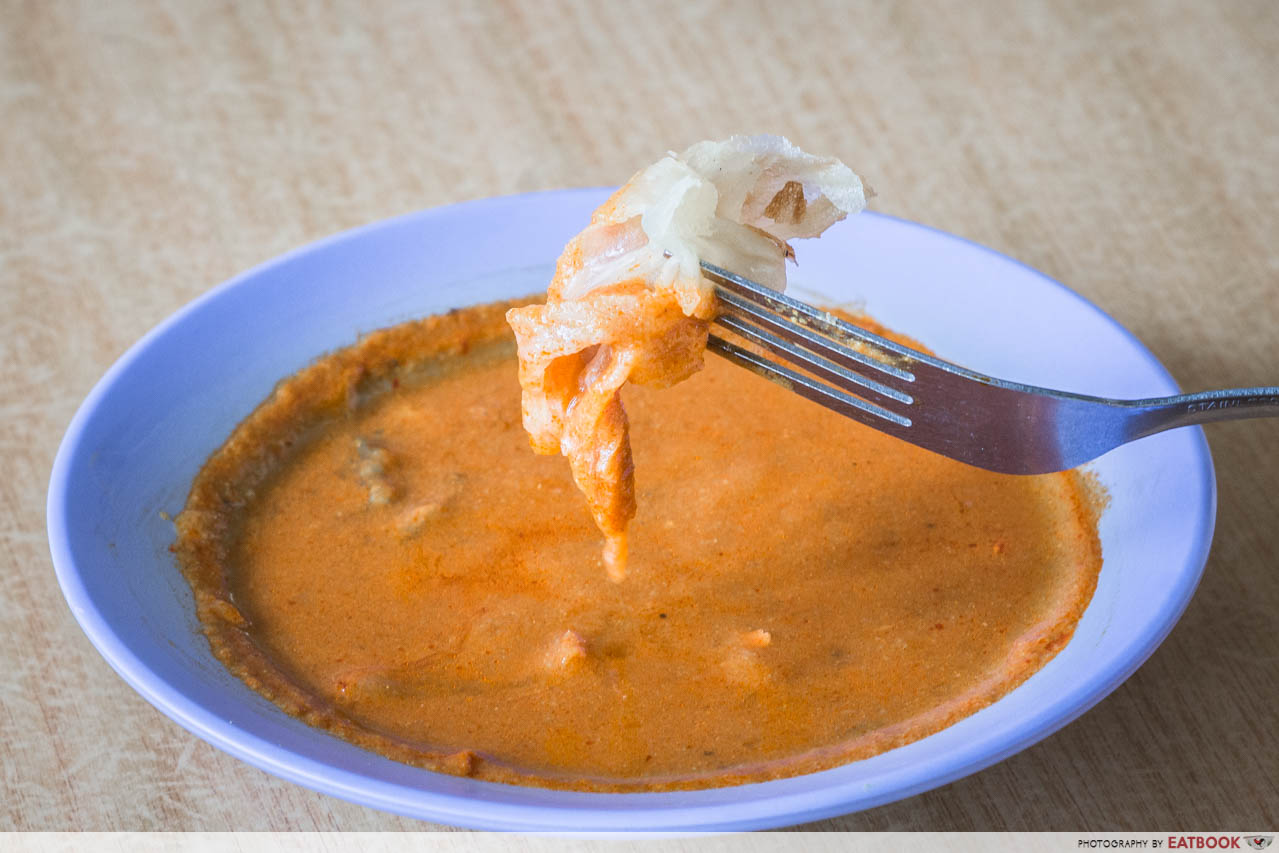 Among all the curries, my favourite was Dalcha. It had more body compared to their fish curry and had the earthy taste of lentils. If you like the taste and texture of hummus or chickpeas, you'll probably enjoy this curry. The spiciness was not overpowering so this was great for me as I'm an amateur when it comes to spicy food.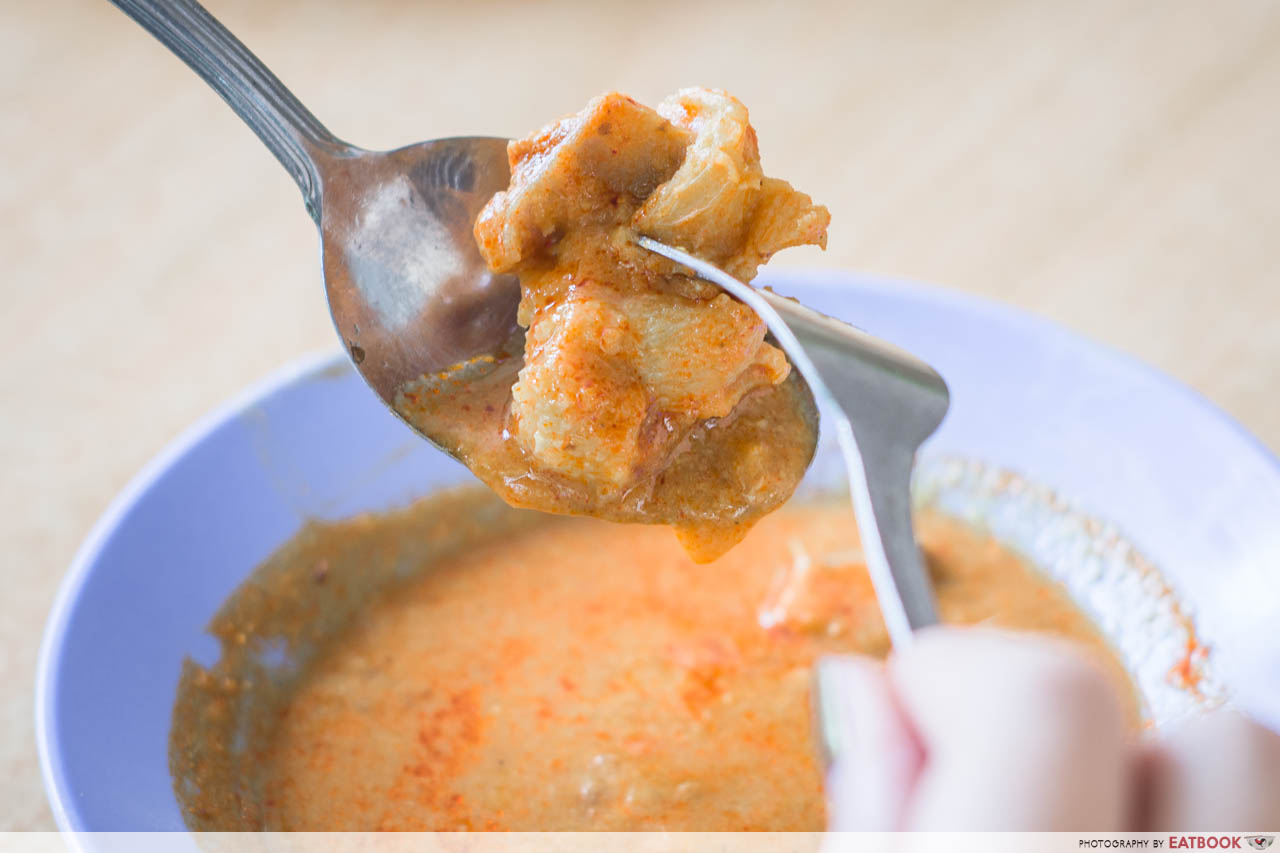 If dalcha isn't up your alley, you can ask for Fish Curry instead. This curry gave the prata a spicier kick and was more robust in flavour compared to the milder, lentil-based dalcha.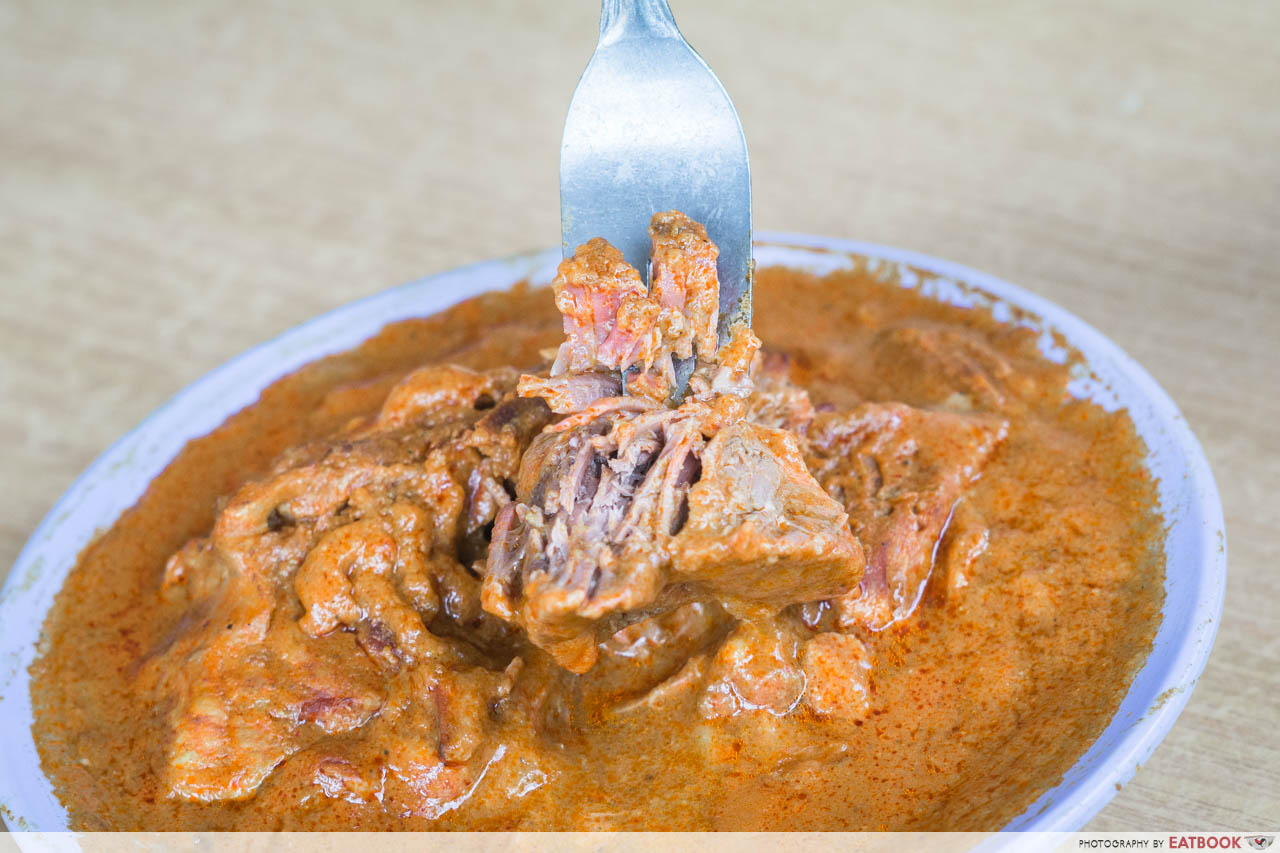 Their Mutton Curry ($3) was the most potent of the lot. Unlike the first two, you have to order this curry separately. The curry took on a deeper, distinct flavour from stewing mutton for hours. The mutton that came with the curry was on the chewier side, with quite a strong flavour, so if you prefer lighter curries, you may want to give this a miss.
Ambience at Mr and Mrs Mohgan's Super Crispy Roti Prata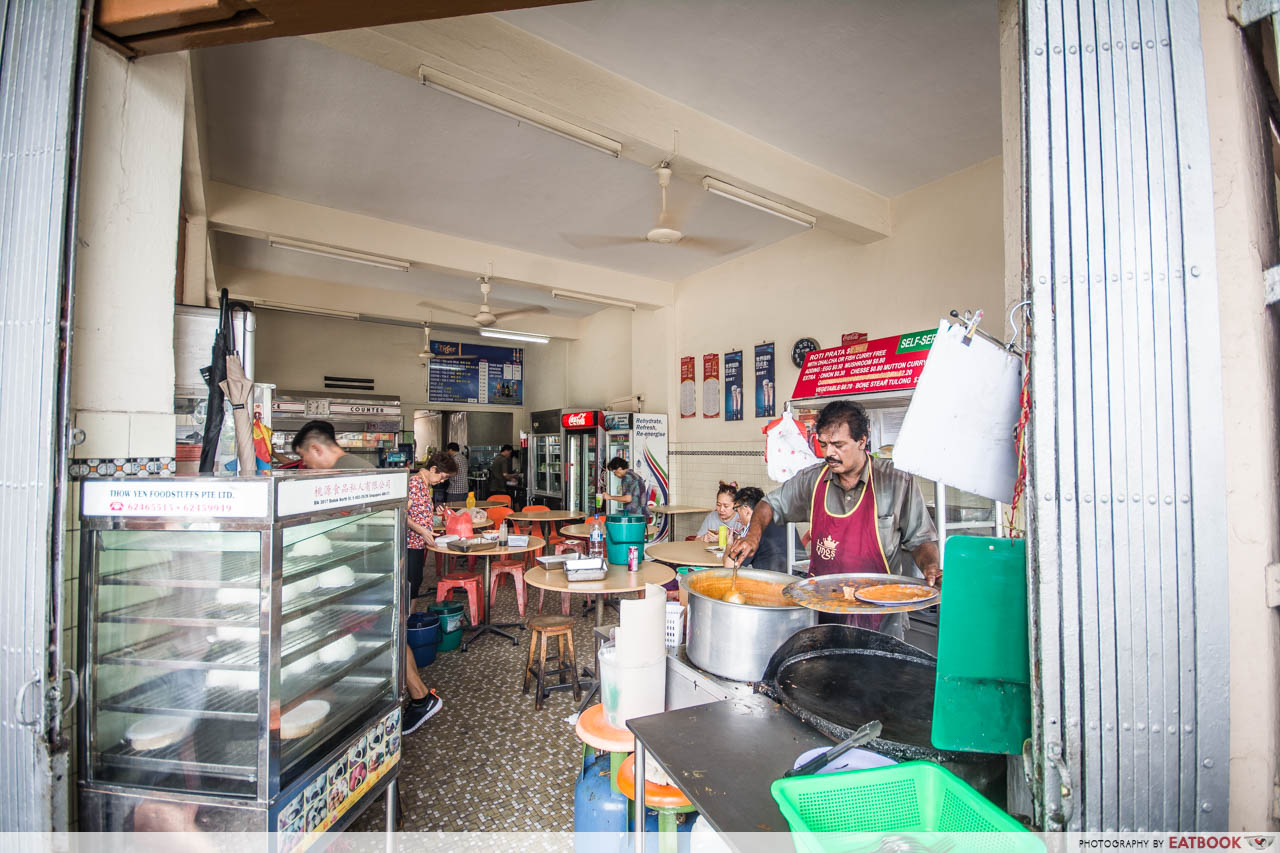 Mr and Mrs Mohgan's Super Crispy Roti Prata is a typical hawker stall located in a coffee shop in Joo Chiat. Since there are many other stalls there, you may have a problem finding seats especially in the early morning during breakfast and lunch hours.
Do note that it is a self-service stall so be prepared for Mrs Mohgan to call you over to collect your order yourself.
The verdict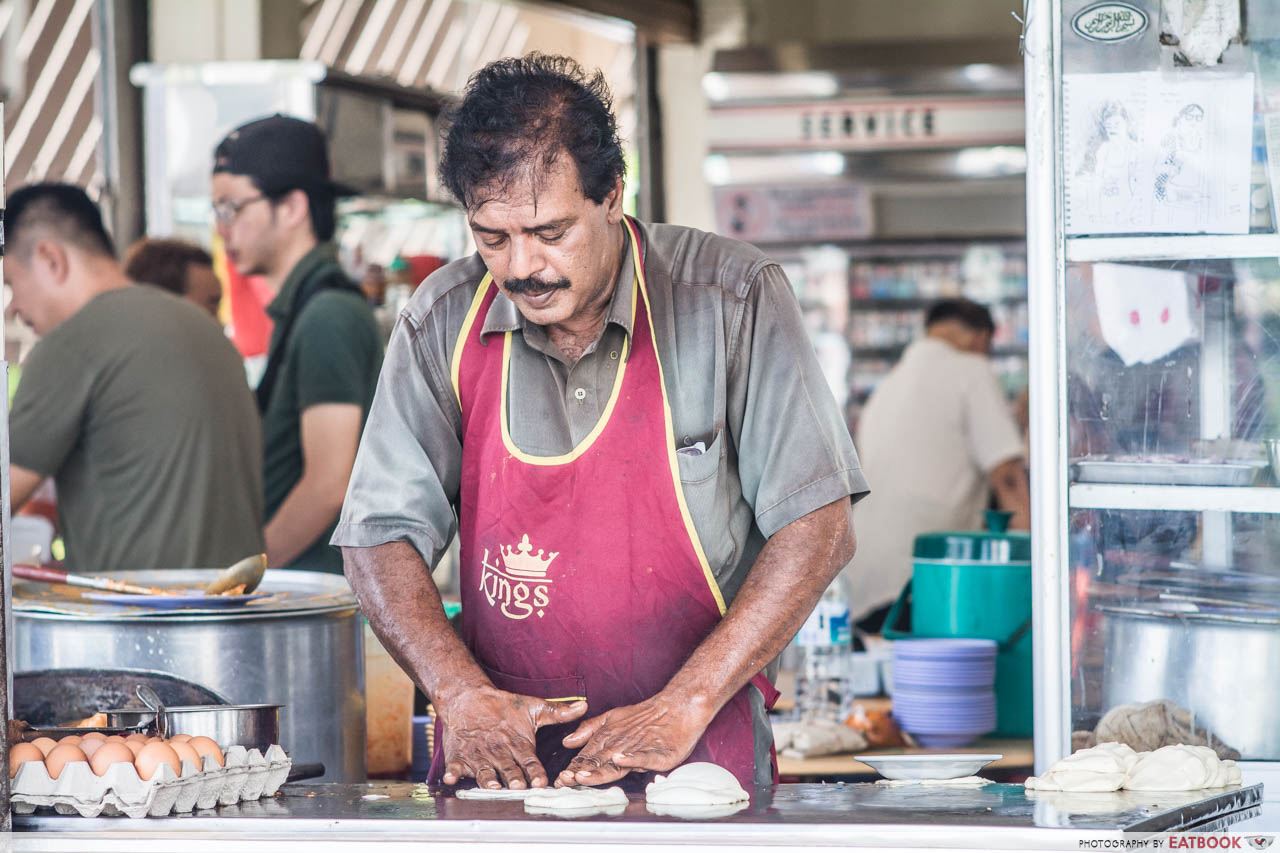 With over 30 years of prata-making experience, Mr and Mrs Mohgan really know what they're doing. This stall is an East-side gem with affordable and delicious prata, so do pay them a visit if you're in the neighbourhood!
This is an independent review by Eatbook.sg
Summary
Pros
– Affordable
– Opens early
Cons
– Inconvenient location
– Limited seats
– Closed after lunch
Recommended Dishes: Kosong Crispy Prata ($0.90), Egg Prata ($1.40), Dalcha
Operating Hours:
Wednesday – Monday: 6:30am to 12:30pm
Tel:
9794 3124
Address: 300 Joo Chiat Road, Singapore 427551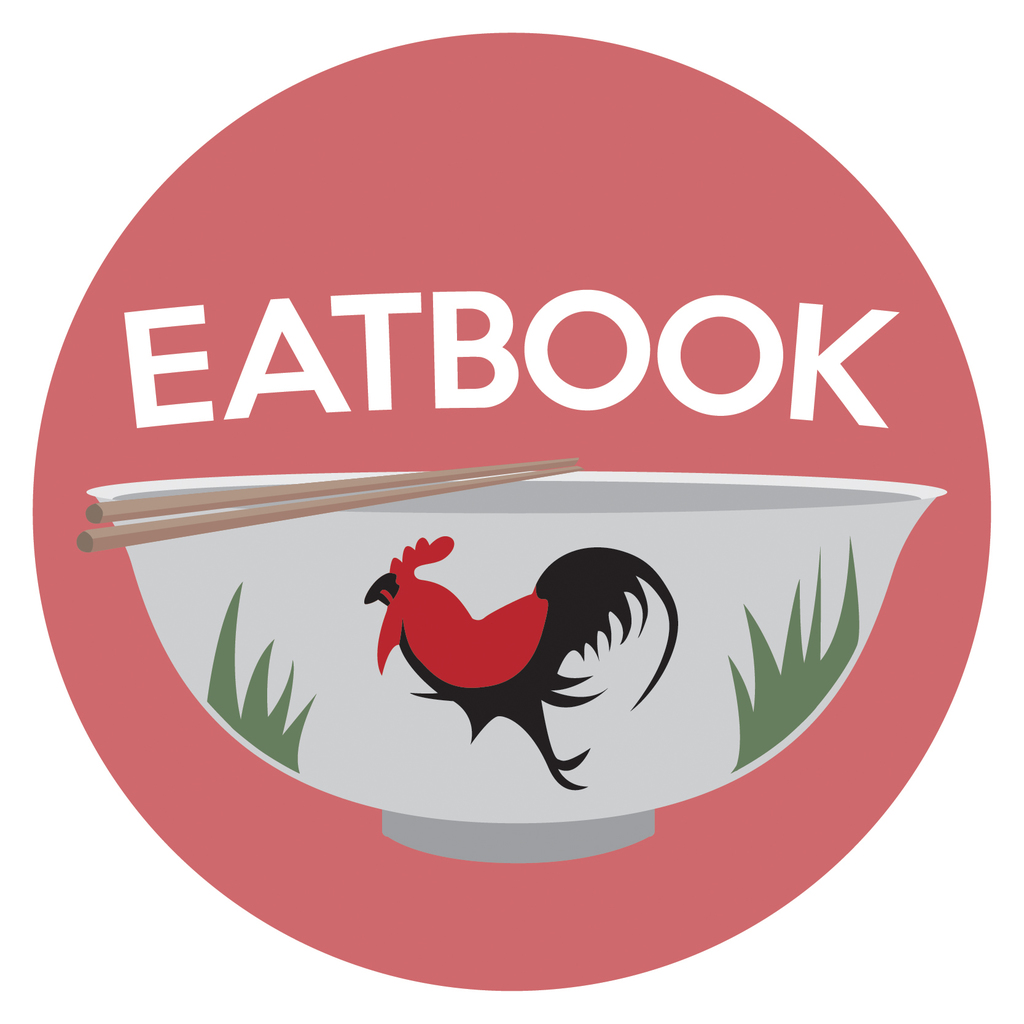 Drop us your email so you won't miss the latest news.