Mother Dough Bakery in Kampong Glam
Over the past three years, Mother Dough Bakery has been the go-to spot for fresh baked bread in the Arab Street stretch. Famed for their rustic loaves and almond croissants, the Muslim-owned bakery has now begun a new chapter by relocating their bakes to Kampong Glam.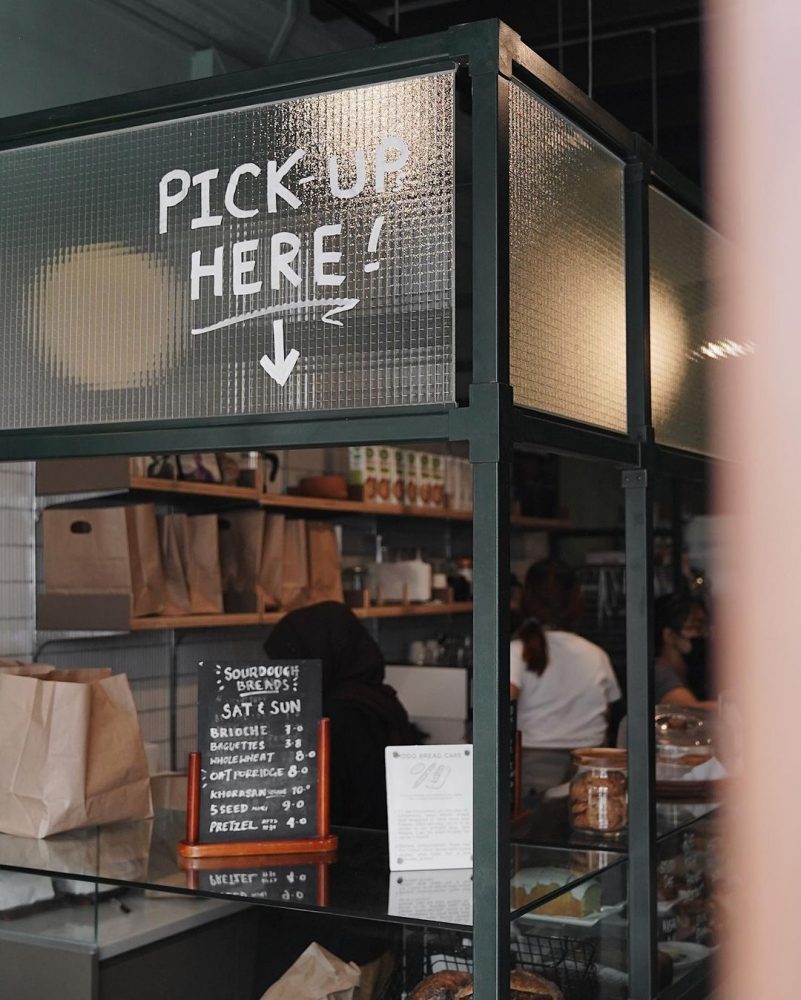 Image credit: @iris.nihao
They took to Instagram to announce the closure of their OG North Bridge Road outlet in mid-January, and have just recently opened the doors to their new Jalan Kledek store. Thankfully not located too far from the original, the new Mother Dough Bakery in Kampong Glam promises to be bigger and better.
Outfitted with a loft-style counter, their latest unit sports a second floor, which will be open for dine-in down the line. Currently, Mother Dough Bakery will solely offer takeaways, as per usual.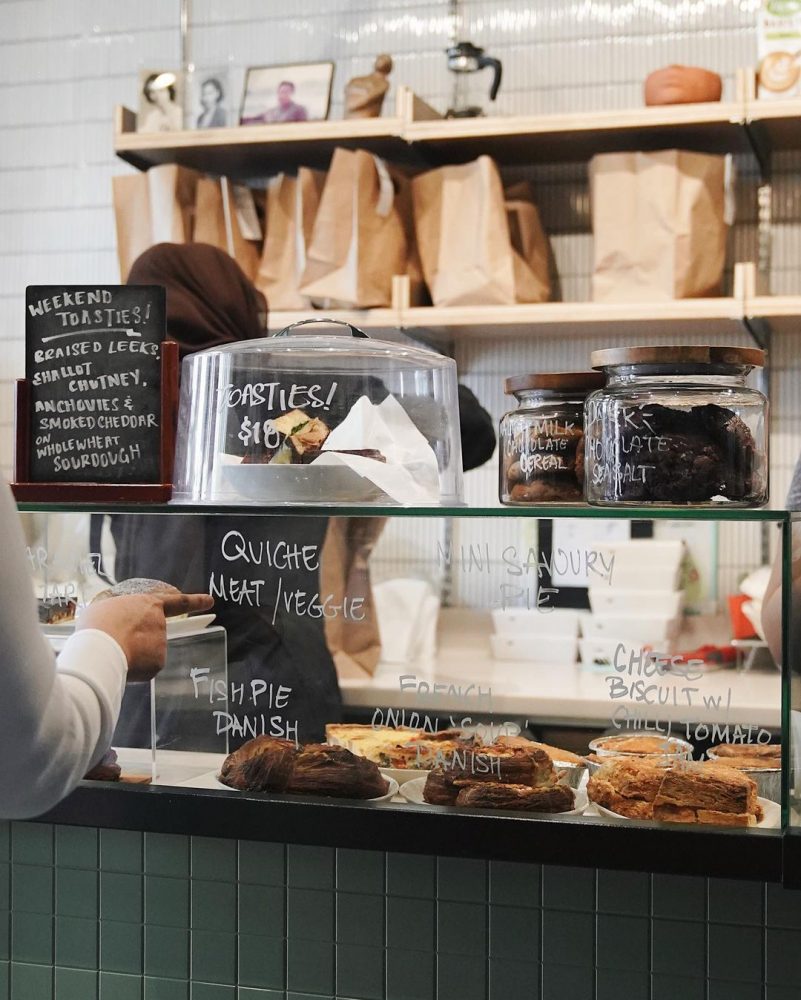 Image credit: @iris.nihao
If you haven't yet tried Mother Dough bakery, here's a lowdown on what to get. Their massive Almond Croissants ($4.50) are non-negotiable if you're big on pastry. Light and airy pastry folds over a generous slick of frangipane—sticky-sweet and delightfully messy to eat.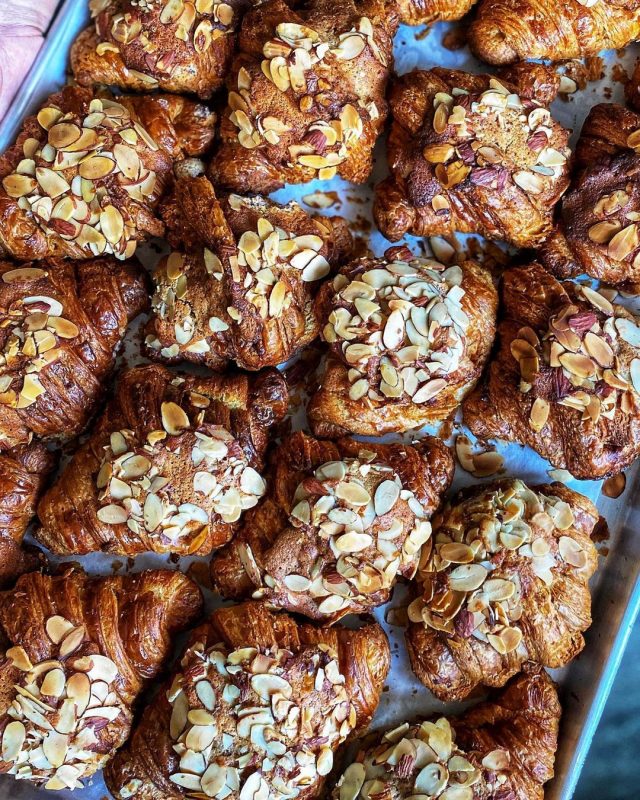 Image credit: @motherdoughbakery
They also sell a rotating menu of other danishes, in flavours like peanut butter and jelly, fig, and many more.
Their Sticky Date ($5.50) pound cake is a lowkey gem, moist and rife with the honeyed hum of dates. Each slice is also glazed with buttery caramel.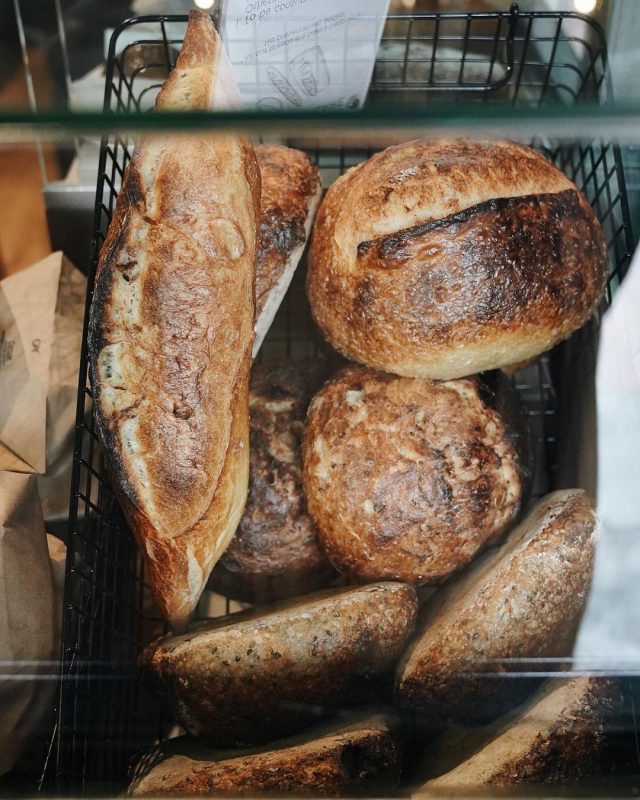 Image credit: @iris.nihao
Savouries are also available on rotation, as well as whole loaves.
Do come down earlier in the day to get your hands on their baked treats if you're keen, as they tend to sell-out their wares by midday.
For more bakeries to check out, read our Korfe review, where we visit a new Korean bakery in Bishan Junction 8. Also, read our Maison Sucree review, where we try bakes from a former Michelin-starred restaurant's pastry chef.
Address: 3 Jalan Kledek, Singapore 199259
Opening hours: Wed to Sun 11am to 5pm
Website
Maison Sucree Review: New Bakery-Cafe With Almond Croissants, Salted Caramel Chocolate Tart And More In Redhill
Featured image adapted from @iris.nihao and @eatingwitheating.