Maison Sucree in Redhill
Update: Maison Sucree is permanently closed.
From the people behind Ashes Burnnit comes a new, pastry-centred venture: Maison Sucree is a new bakery-cafe located in Lengkok Bahru, just behind the Redhill MRT Station. It's still in its soft launch phase, until its adjacent cafe space is ready sometime next week. Intrigued by their legacy and the prospect of baked goodies, I headed down to the Muslim-owned bakery to purchase a selection of their treats, ahead of the cafe's opening.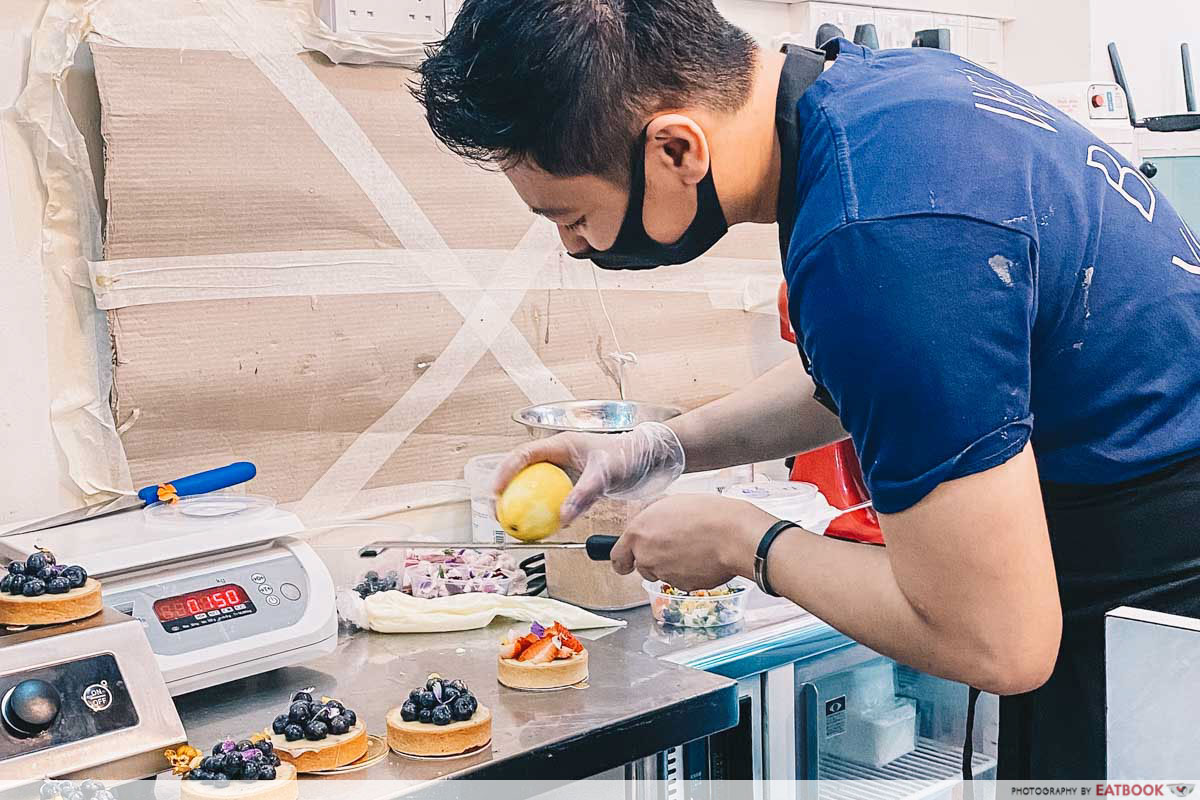 The lean team of two bakers is led by Executive Pastry Chef Elzuan Japar, whose credentials include stints at two Michelin-starred Saint Pierre, and Brasserie Gavroche. When the cafe opens, he'll be making his signature souffle, and sticky date pudding for dine-in guests. The croissants and baguettes, available for sale at the bakery, will also be made into sandwiches there.
Tigerlily Patisserie: Ex-Pastry Chef From Michelin-Starred Restaurant Makes Maple Cruffins, Fruit Tarts And More
Food at Maison Sucree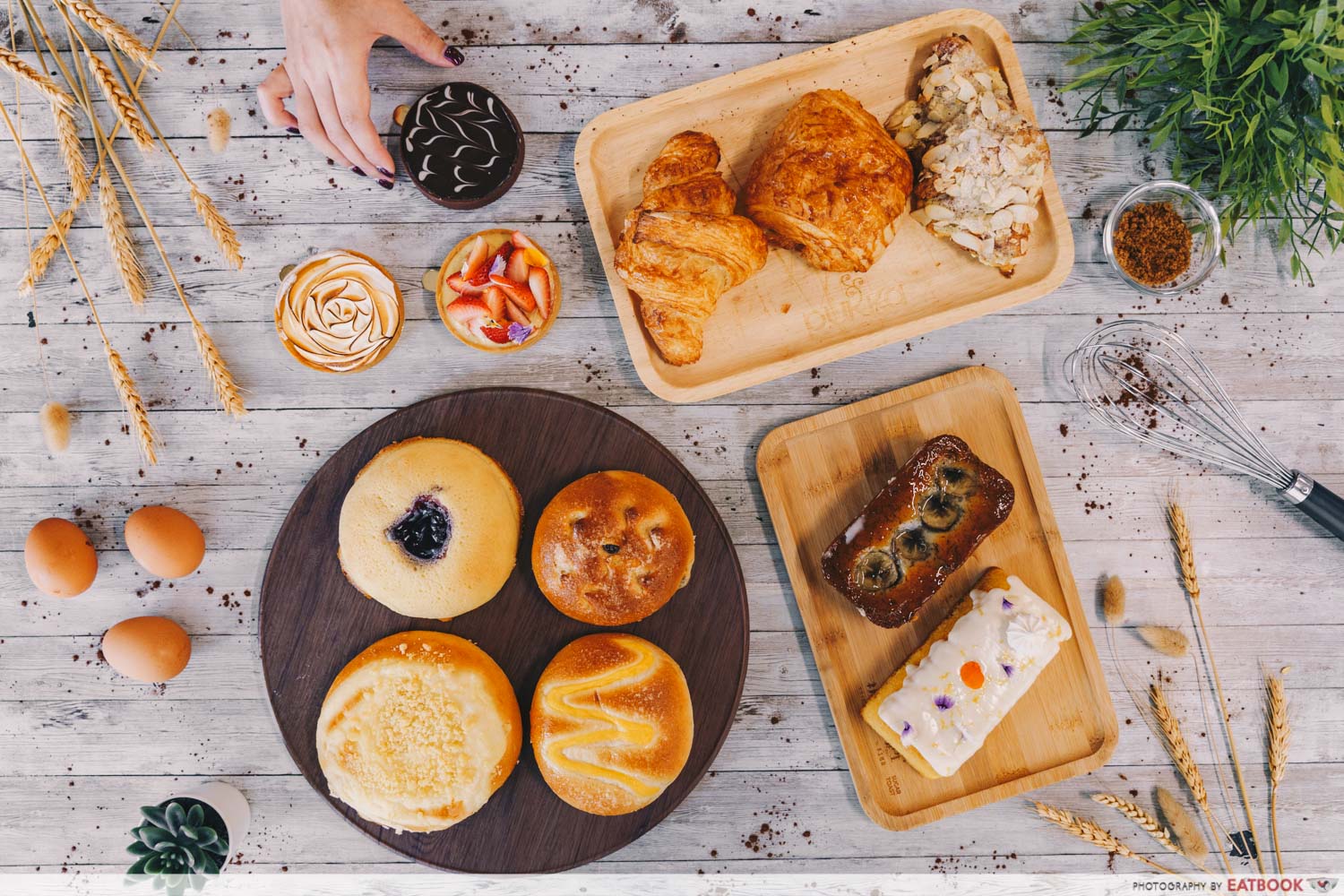 I chose an assortment of buns, tea cakes, tarts, and viennoiseries to get a good idea of Maison Sucree's offerings. As part of their soft launch, tarts are going at three for $20, which I strongly recommend going for this weekend, before they revert to the usual price of $7 each.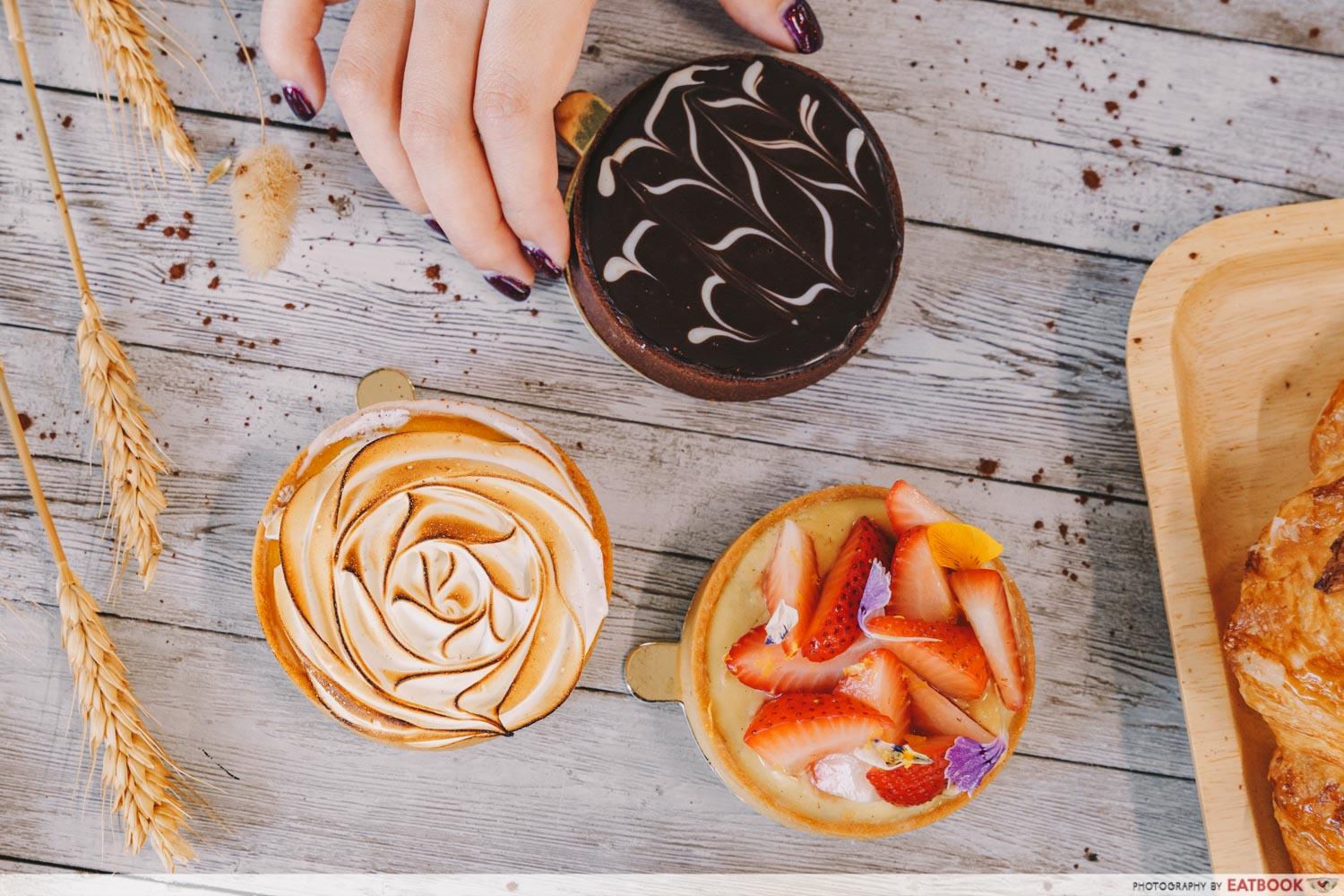 I picked the Lemon Meringue Tart, Salted Caramel Chocolate Tart, and Strawberry Tart. Each of these had a crumbly, thin tart shell that was buttery, and lightly sweet, without being too hard. I had a hard time choosing my favourite, but the Strawberry Tart won my tasters with its vanilla custard, speckled liberally with vanilla beans.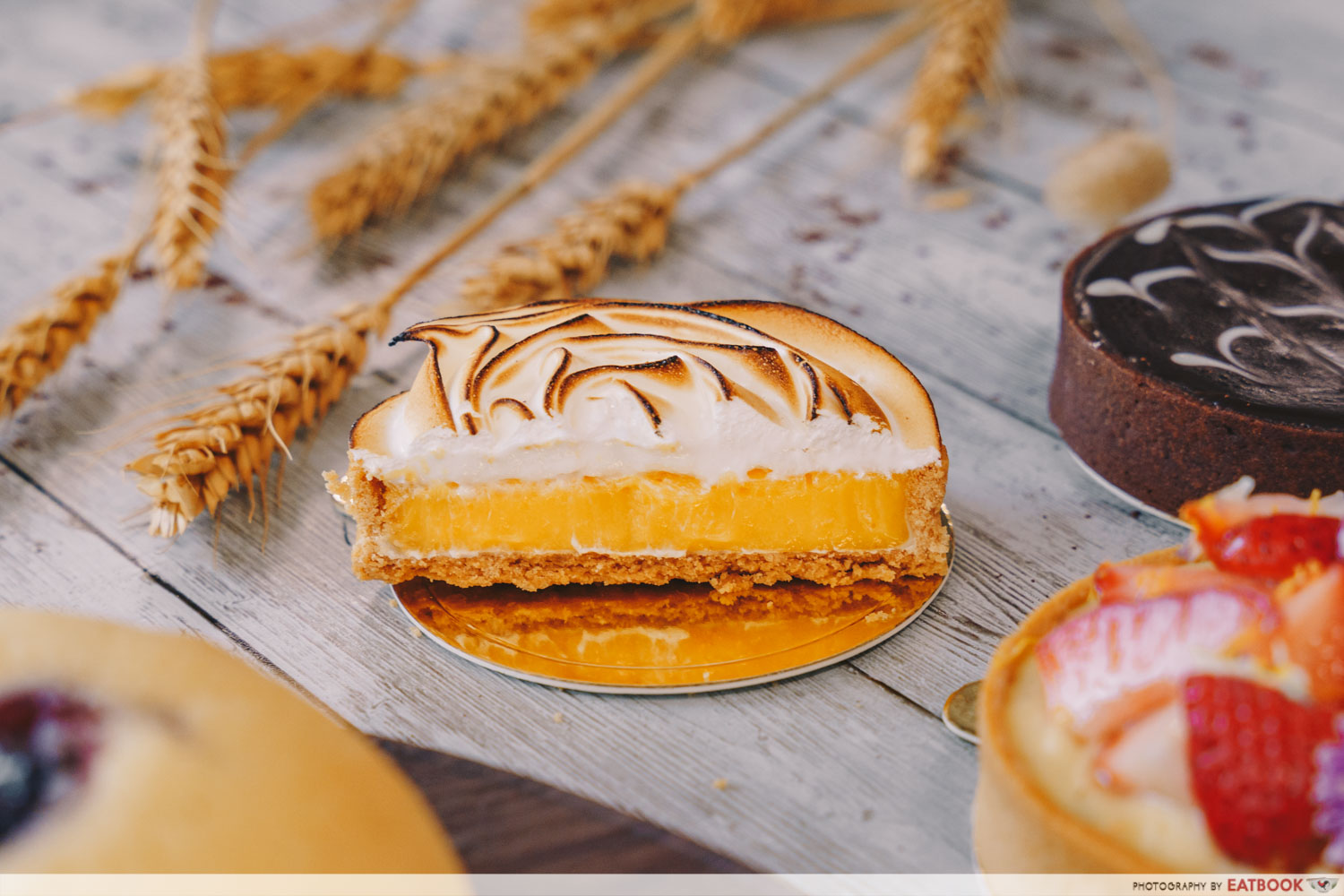 Not to be outdone was the Lemon Meringue Tart, which was pleasantly tart. It had a good ratio of crust to lemon curd, and Italian meringue, allowing me to fully appreciate the combination of all three flavours.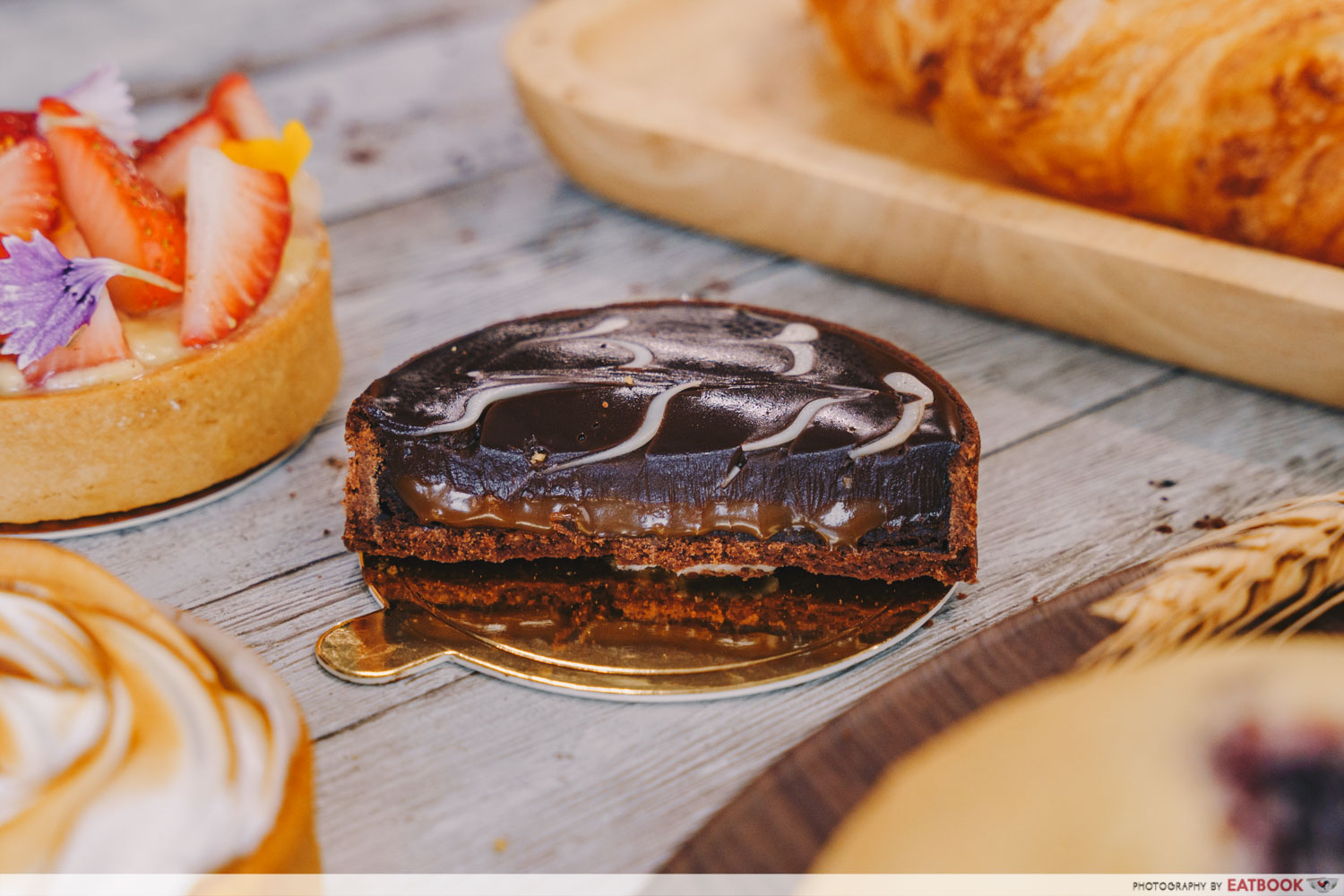 The Salted Caramel Chocolate Tart, however, was met with mixed reviews. Some of my colleagues loved the sharp savouriness of the oozing salted caramel, contrasted against the creamy, slightly bittersweet chocolate. Others found it a little too salty.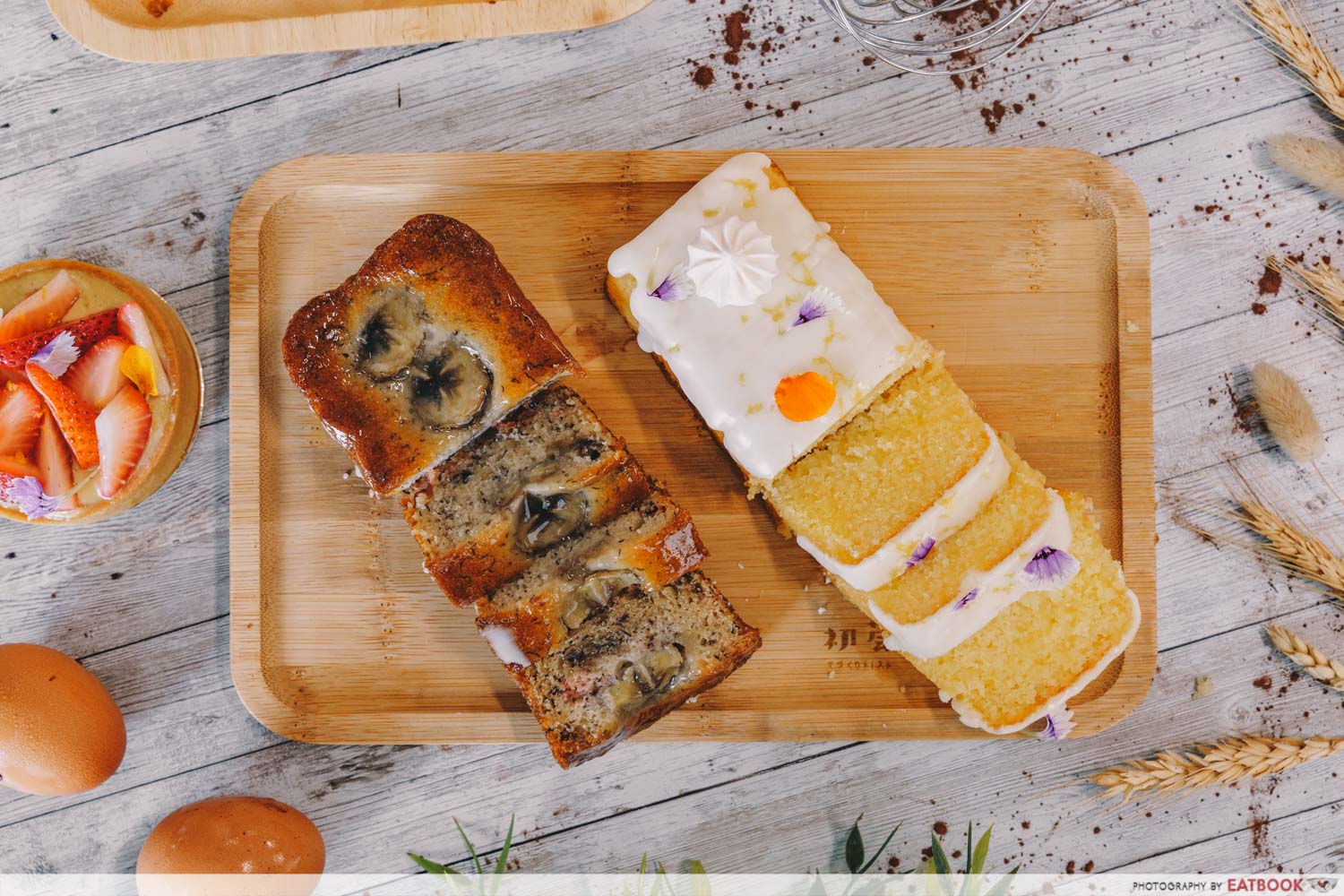 Another hot favourite was the Lemon Drizzle Tea Cake ($5.50). Like the Lemon Meringue Tart, some might find its tartness overbearing, but I found it refreshing. I also enjoyed the drizzle, which wasn't cloyingly sweet. It was incredibly moist, and is so soft it falls apart if you pinch it too hard.
I can't resist fresh viennoiseries. I literally watched these laminated beauties puff up and brown in the 10 minutes I was in the shop, so they came back with me, of course. My colleague swooned when he bit into the Almond Croissant ($4.50), and the Butter Croissant ($3.50) would not be out of place in a Parisian bakery. My only complaint was that the Pain au Chocolat ($4) had too little chocolate.
The humble buns here at Maison Sucree are not too shabby either. They're priced at $2, which makes the price point comparable to your average bakery. I found these delightfully soft, with a slight chewiness that sets them apart from the typical bun at a local confectionery. I particularly enjoyed the MS Custard Bun, while another colleague enjoyed how the berry jam of the Jam Cookie Bun complemented the cookie crust.
The Headless Baker Review: Earl Grey Cakes, Sea Salt Cookies And More From $2 At Buona Vista
Ambience at Maison Sucrée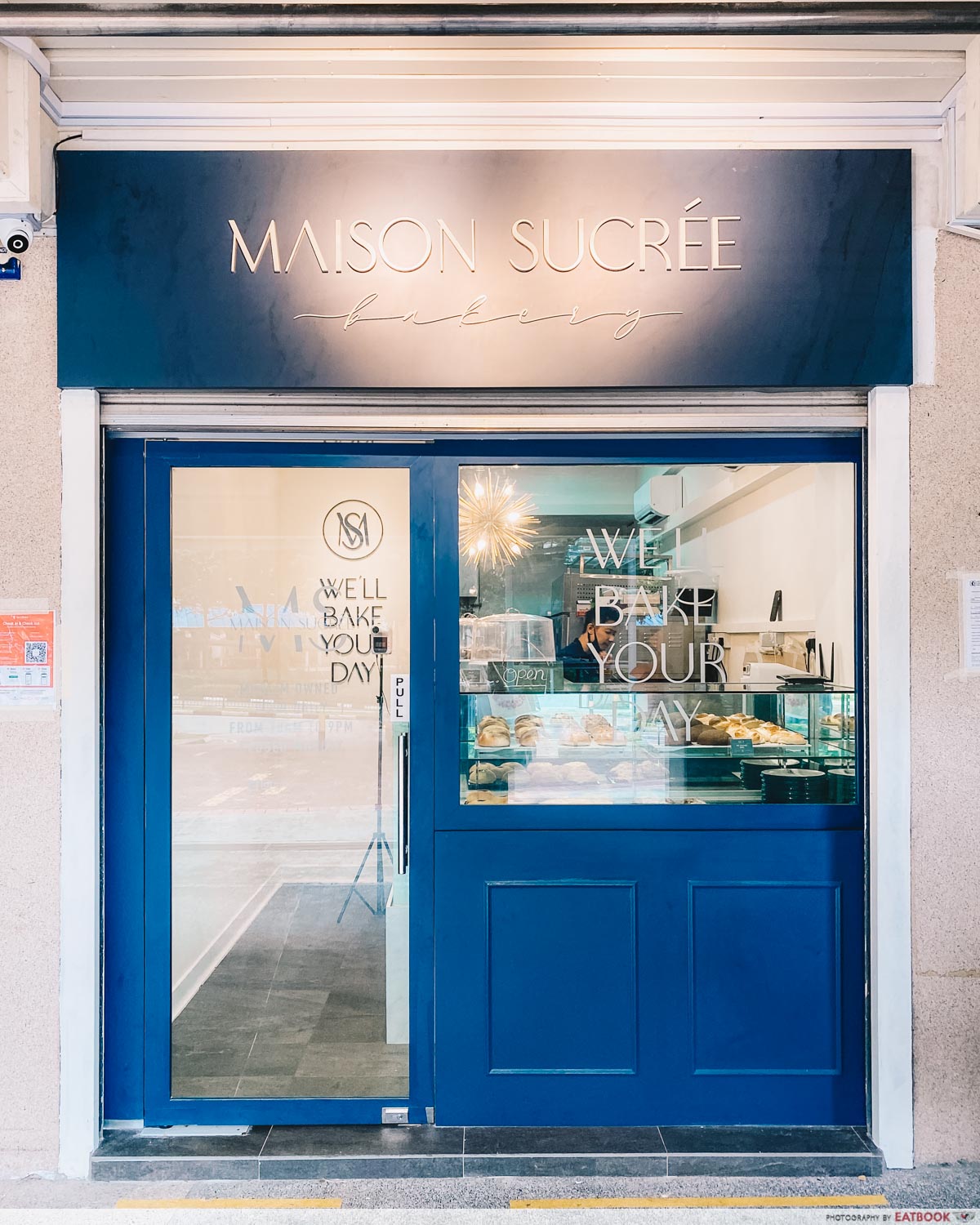 Maison Sucree is located just 120m away from Redhill MRT station, close by to Redhill Food Centre. Its blue and white storefront is brightly lit, and very inviting. Its striking facade stands out from its neighbours. In fact, as I was making my purchases, there was a steady stream of passers-by stopping to peer in, and leave with baked goods in hand.
The cafe space next door was still under construction when I was there, but I am told it will seat about 20 when it opens. There'll be both indoor, and outdoor seating. I can't wait to see what it'll look like.
The verdict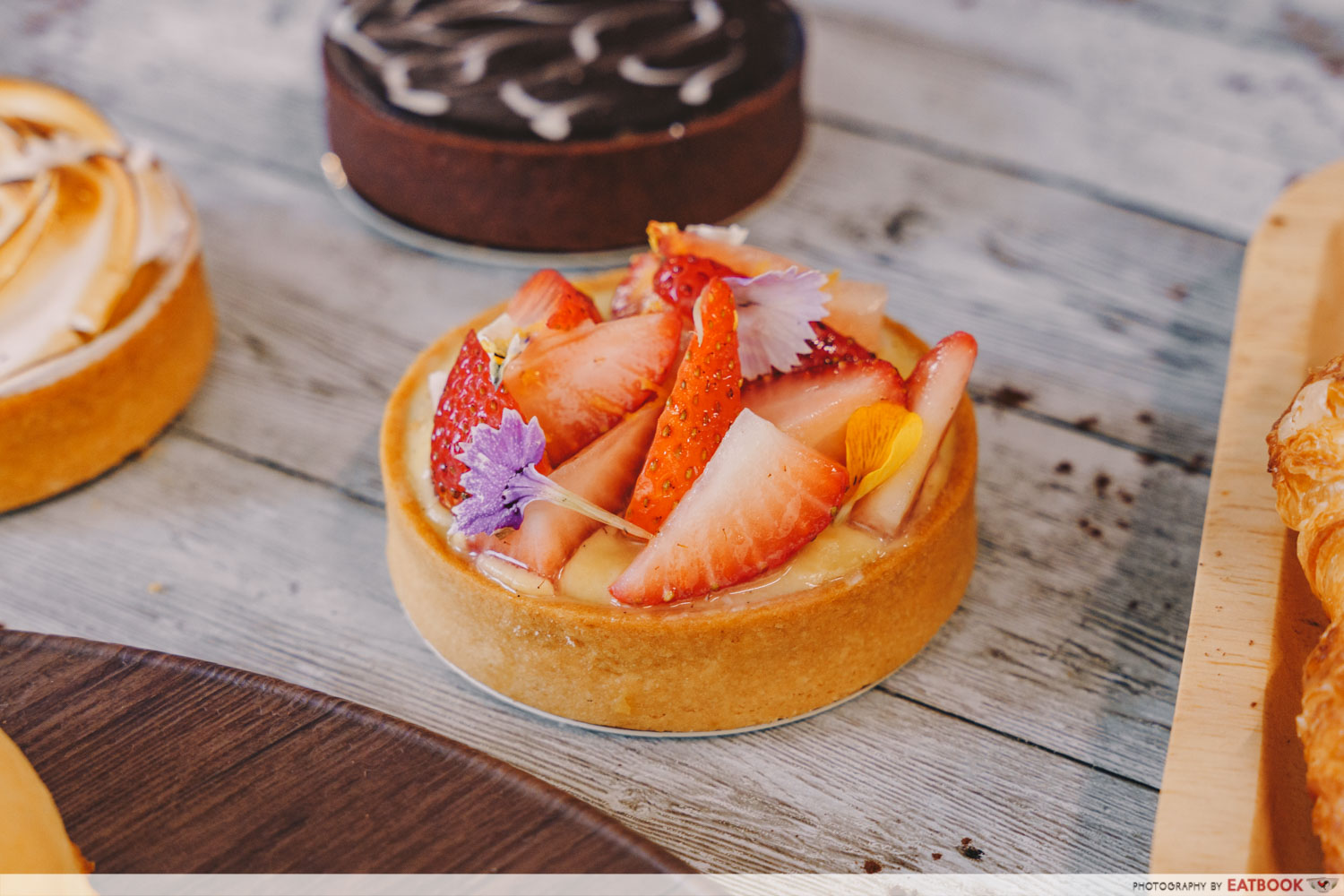 I'll definitely return to Maison Sucree. I missed out on their signature Paris Brest, and Vanilla Mille-Feuille, which counts among my favourite desserts, so you can be sure I'll be back. It doesn't hurt that they're so easily accessed via MRT, and located in such a central part of Singapore.
Do note that while they open at 10am, the full selection of bakes will not be ready till after 11am, which is useful to note if you were looking for a wider variety to choose from.
For other bakery-related news, check out The Headless Baker at Buona Vista. Otherwise, try the bakes from Tigerlily Patisserie, a home-based business run by an ex-pastry chef!
Address: 63B Lengkok Bahru, #01-362, Singapore 152063
Opening hours: Tues-Sun 10am to 9pm
Tel: 8779 2580
Website
Maison Sucree is not a halal-certified eatery, but it is Muslim-owned.
Photos taken by Lery Villaneuva and Michelle P.
This was an independent review by Eatbook.sg.
Maison Sucree Review: New Bakery-Cafe With Almond Croissants, Salted Caramel Chocolate Tart And More In Redhill
Summary
Pros
– Well-executed bakes
– Flaky, crisp, and light croissants
– Prices are reasonable

Cons
– Salted Caramel Chocolate Tart was a little too salty
– Pain au Chocolat needs more chocolate
Recommended dishes: Croissant ($3.50), Lemon Drizzle Cake ($5.50), Strawberry Tart ($7)
Opening hours: Tues-Sun 10am to 9pm
Address: 63B Lengkok Bahru, #01-362, Singapore 152063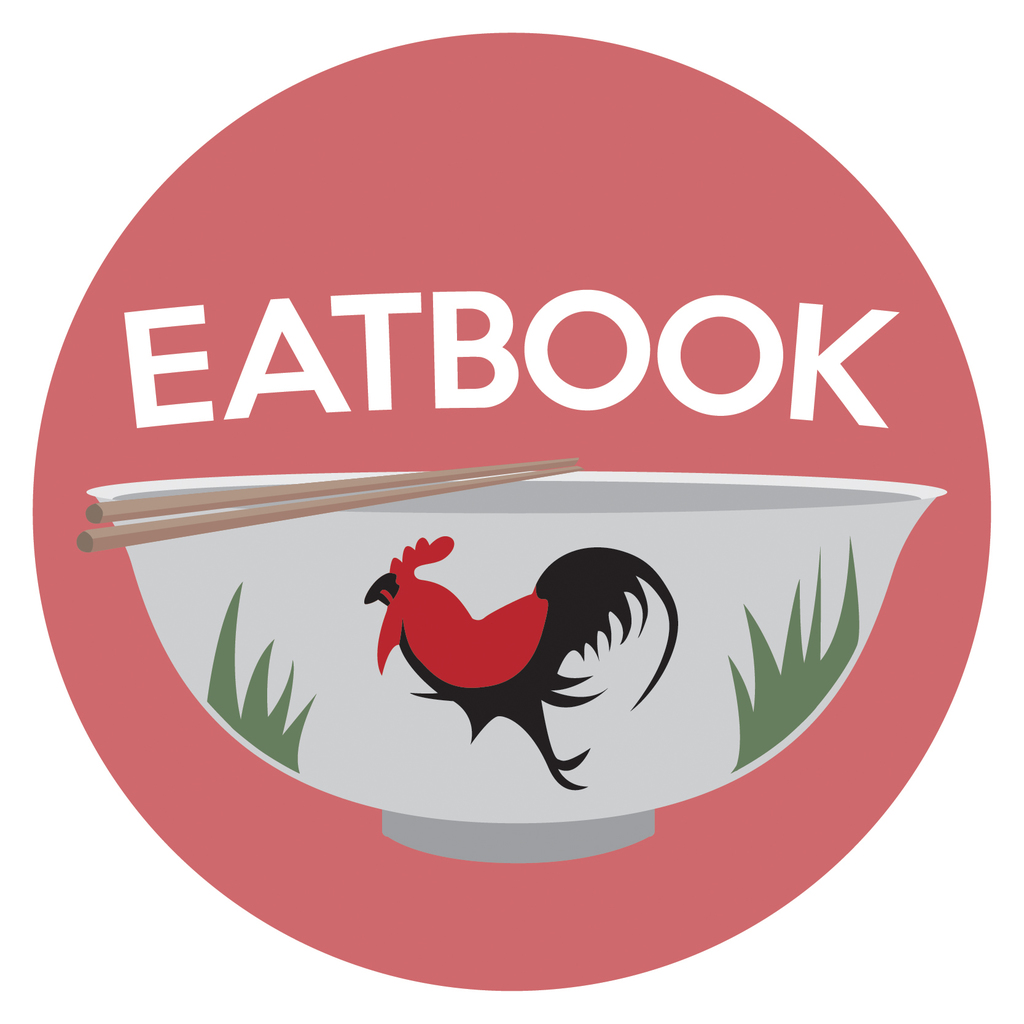 Drop us your email so you won't miss the latest news.