Tigerlily Patisserie sells pastry boxes online
Home baking businesses in Singapore have boomed in the past year, not just thanks to hobbyists selling Levain cookies or stuffed doughnuts on Instagram. Pro-level chefs have also climbed on the bandwagon. First, with Sourbombe Bakery, run by a former MasterChef contestant, and now Tigerlily Patisserie, a digital pastry store established by Maxine Ngooi, ex-pastry chef at the one Michelin-starred Vianney Massot Restaurant.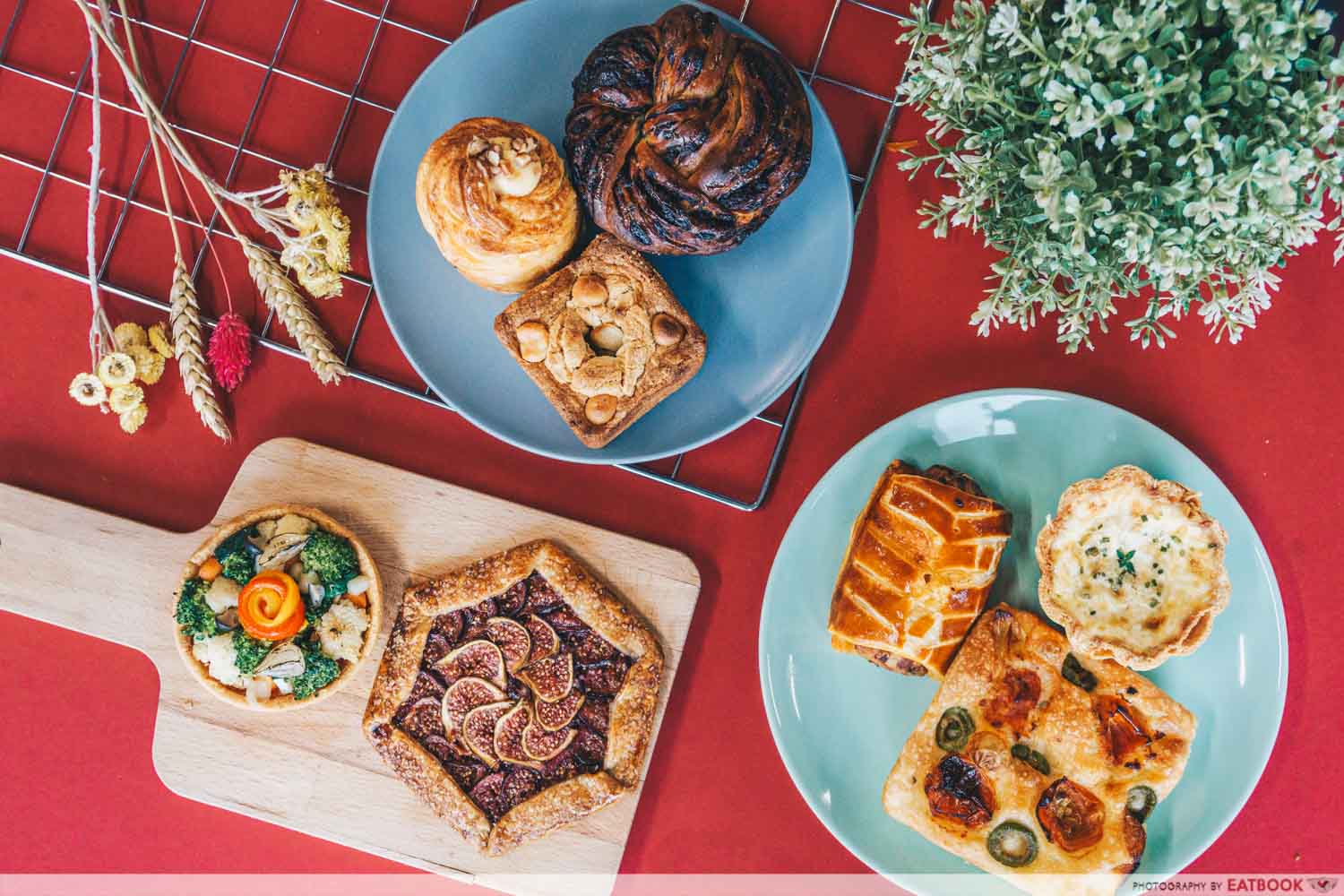 Vianney Massot Restaurant, though defunct now, gave Ngooi the spurt she needed to come into her own with Tigerlily Patisserie. Adopting the popular bake box model, the online store has two, with four pastries each: The Sweet Box ($35) and The Savoury Box ($25), both of which sell out every time slots are released on Tuesdays at 11am.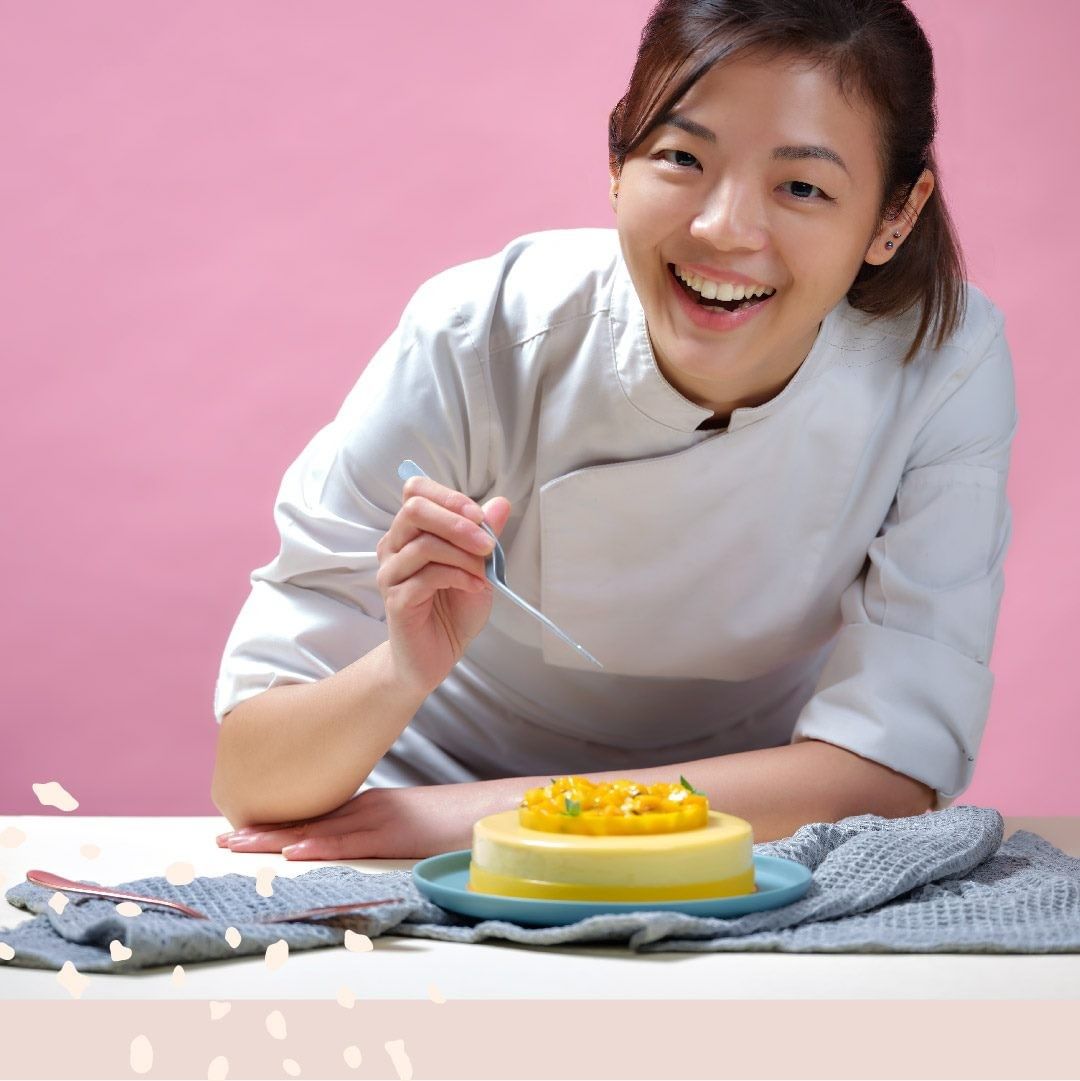 Image credit: @tigerlilypatisserie
Every pastry on her menu is baked fresh daily and in limited quantities. In design and flavour, they all pair French techniques with familiar Asian ingredients, such as curry sausage, persimmon, mochi, and the like.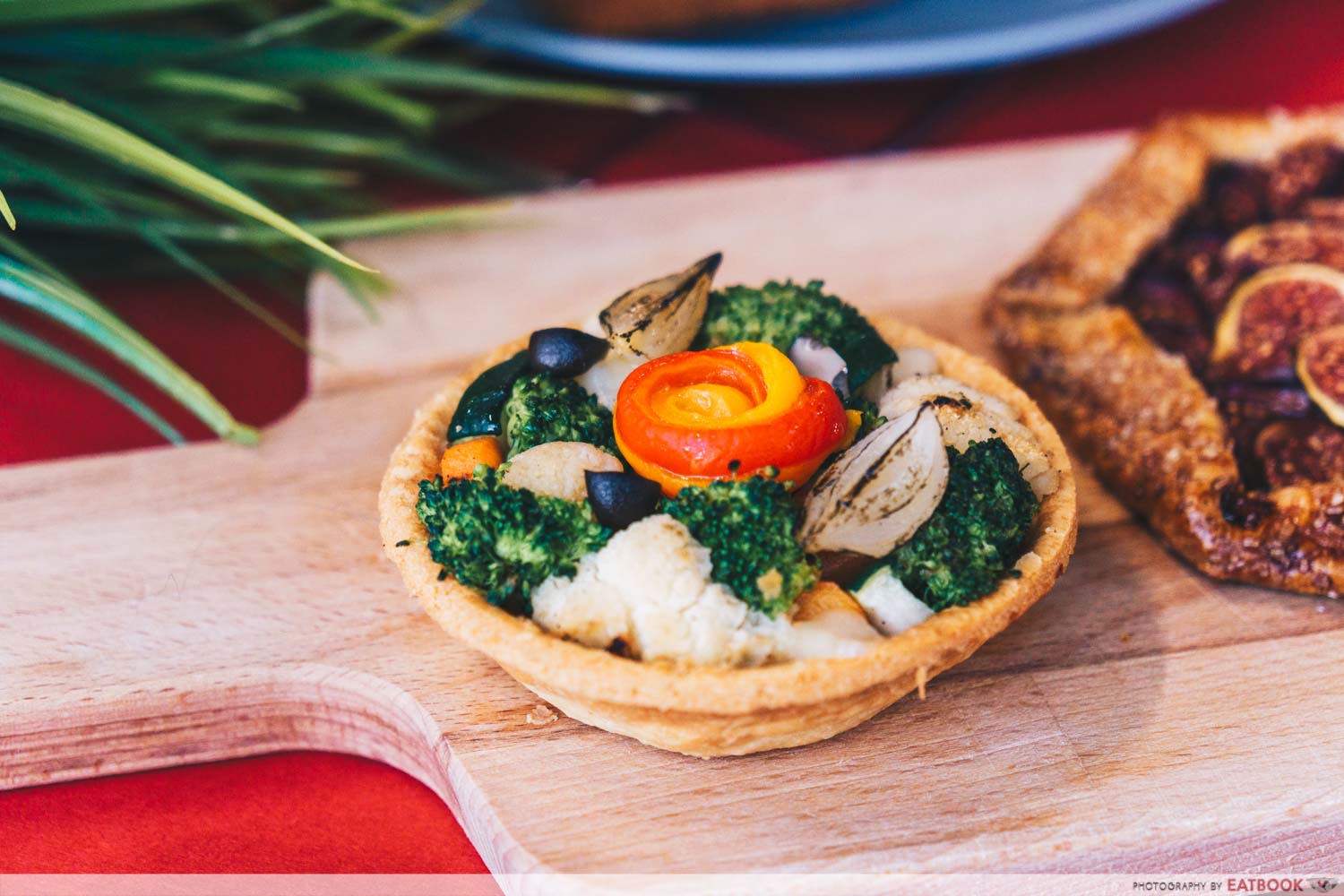 The Savoury Box instantly caught my eye thanks to the Vegetable Tart. A tart shell was loaded with broccoli and cauliflower florets, mushrooms, onions, crowned with a bell pepper twist. One colleague joked that this was a zap cai png (economical rice) tart, given that the broccoli dish is so common to these hawker stalls.
24 Cookie Bakers In Singapore For Levain Cookies, Chocolate Lava Brookies And More
Roasted till caramelised, the vegetables were a homely medley complemented by the crisp, snappy tart shell. A bell pepper romesco sauce faintly dressed the greens, but I did enjoy how Maxine let the natural sweetness of the veggies shine.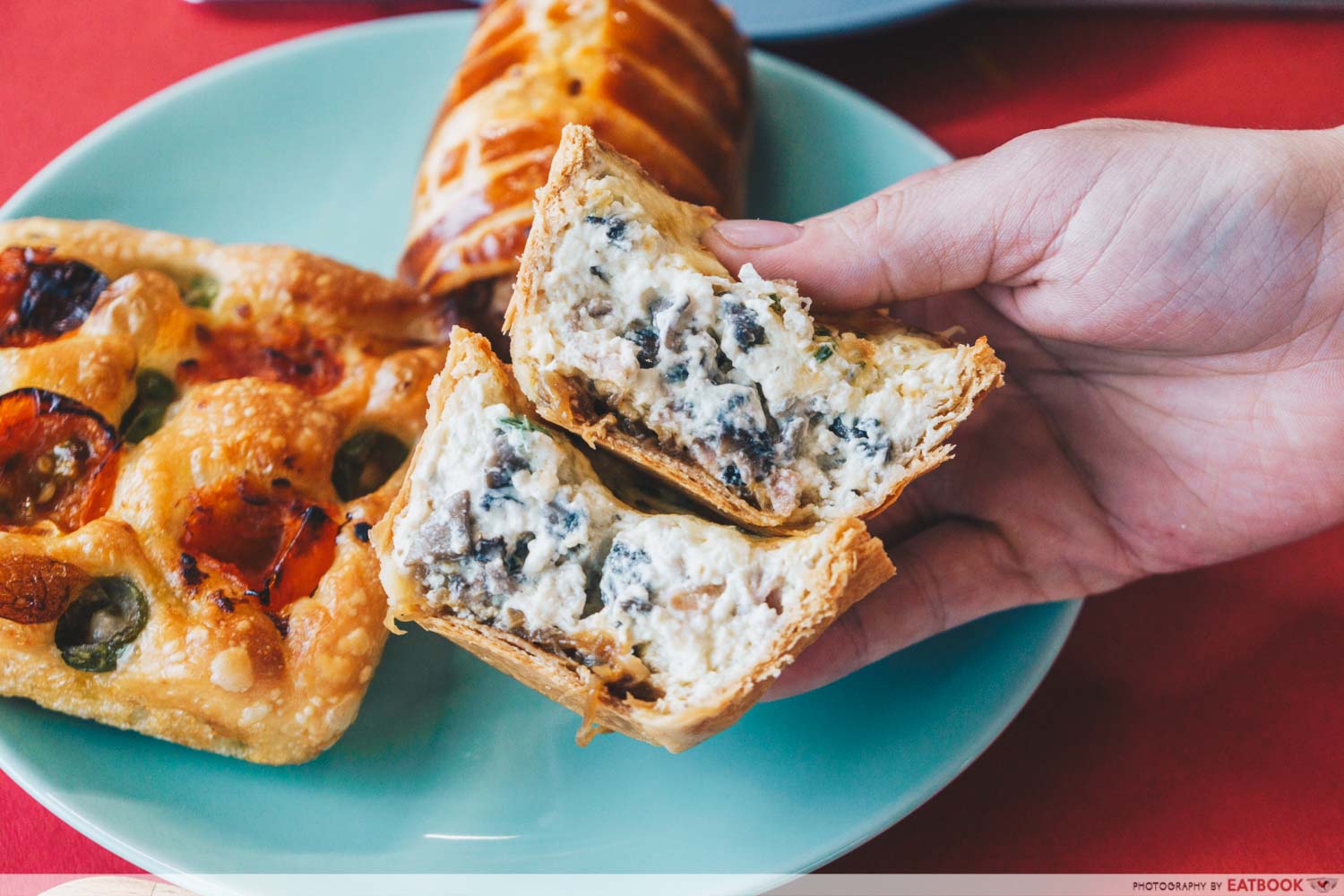 Another favourite was the Mushroom Bacon Quiche. The thick, flaky tart crust is filled with a bacon, gruyere, and caramelised onion curd—fatty, creamy, and not shy on salt. Classically French in flavour, this pastry is one I'd love to wake up to every morning.
Also in the Savoury Box is a Curry Sausage Roll, where a Peranakan-style curried pork sausage meets gleaming puff pastry. Hints of a citrusy aromatic like kaffir lime or lemongrass brought brightness to the dense handmade sausage, though not enough to cut the heaviness of the curry spice and fatty pork. This is definitely best to share between two.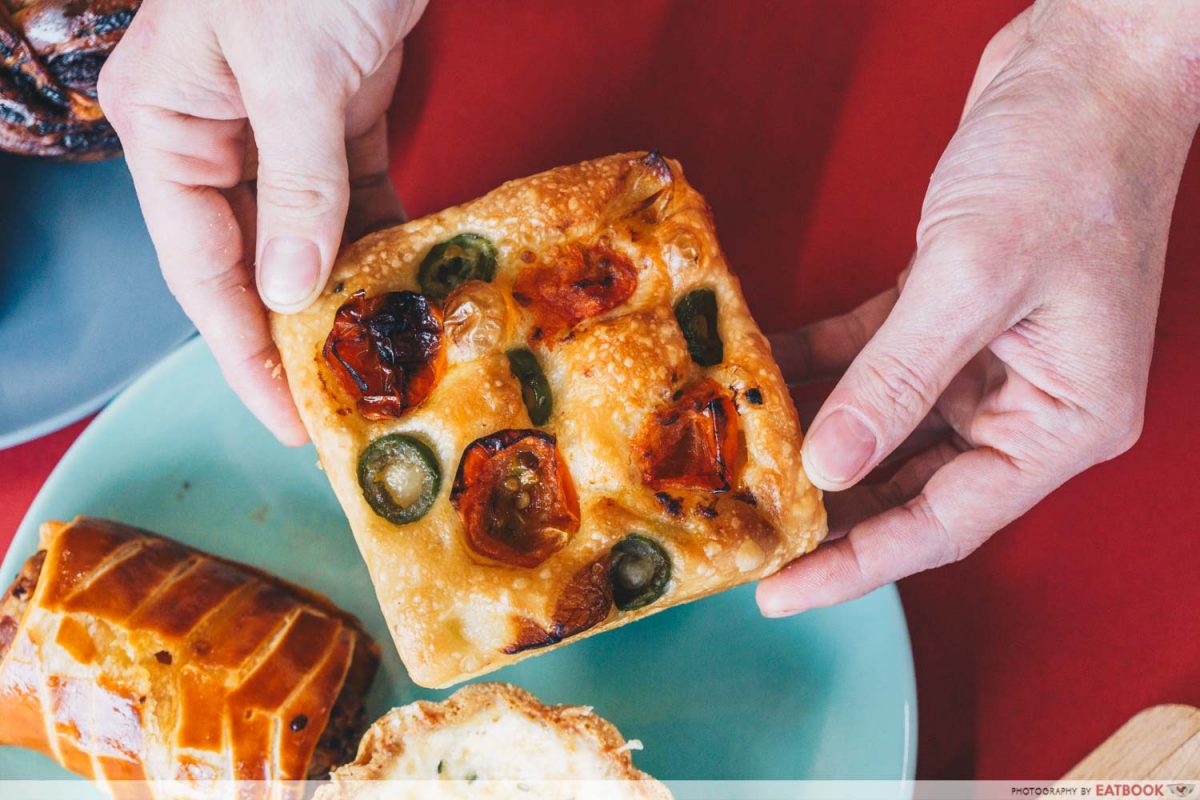 A Rosemary Focaccia rounds off the savouries, with green olives, caramelised tomatoes and confit pearl onions decorating it. The olive oil used in the bake definitely shone, but this square was a touch forgettable after trying the quiche and tart.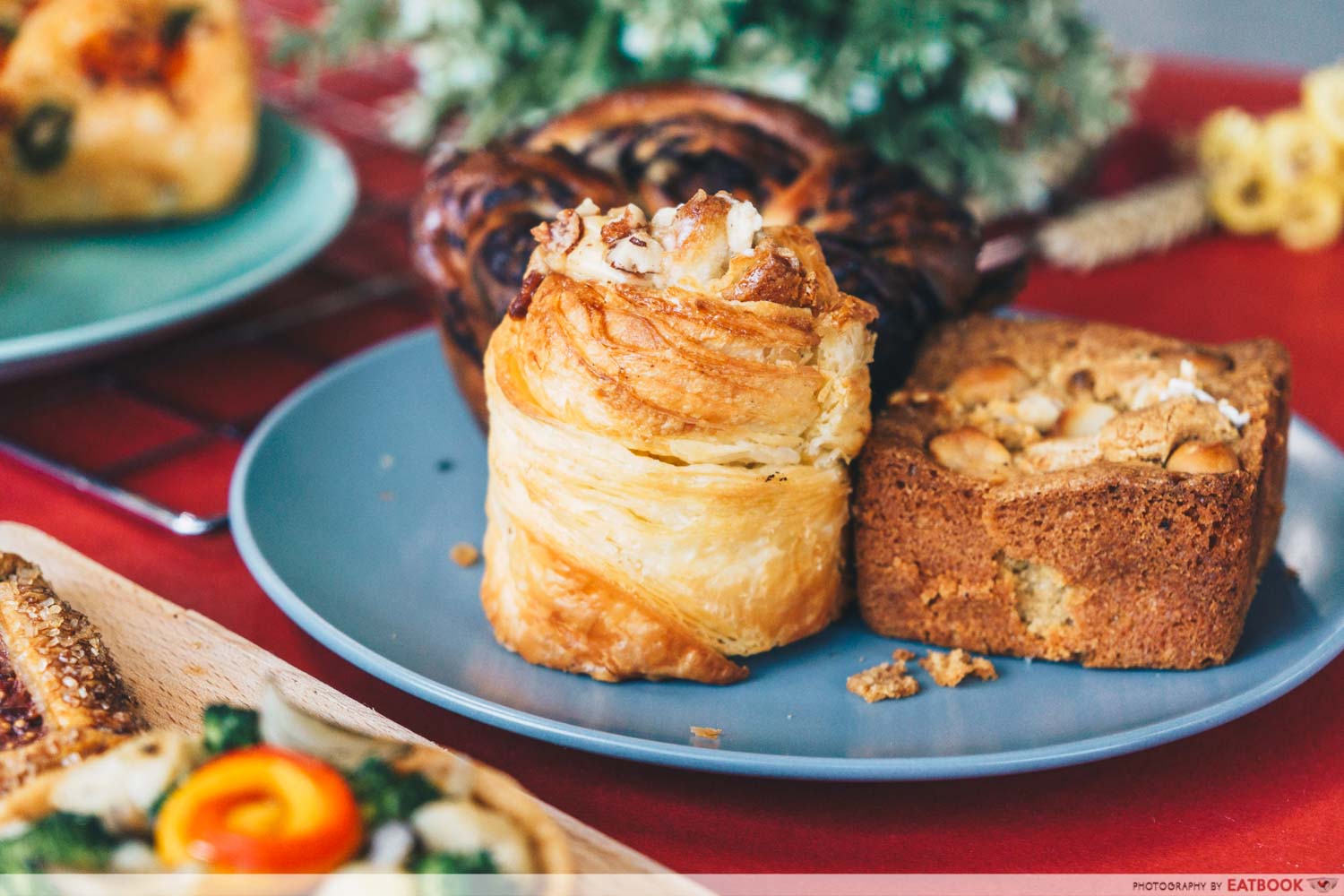 The Sweet Box found a colleague and myself repeating "wow" with our mouths full of the Maple Pecan Cruffin. We've tried MSW cruffins and many others, but Tigerlily Patisserie's spin was thoroughly special. The croissant muffin broke into delicate layers, flaunting a sweet maple cream and pecan praline.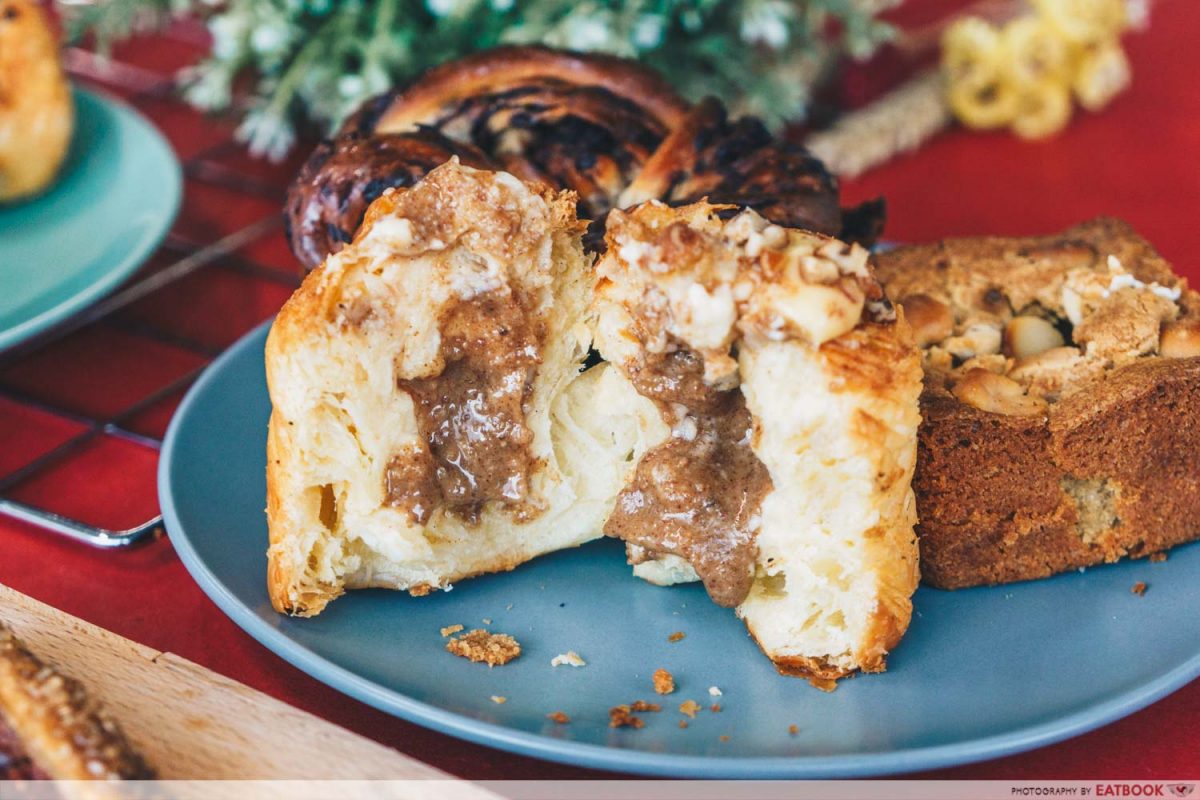 Vaguely reminiscent of Horlicks and a buttery stack of pancakes, I had to resist the urge to snatch the other half from my colleague's hands.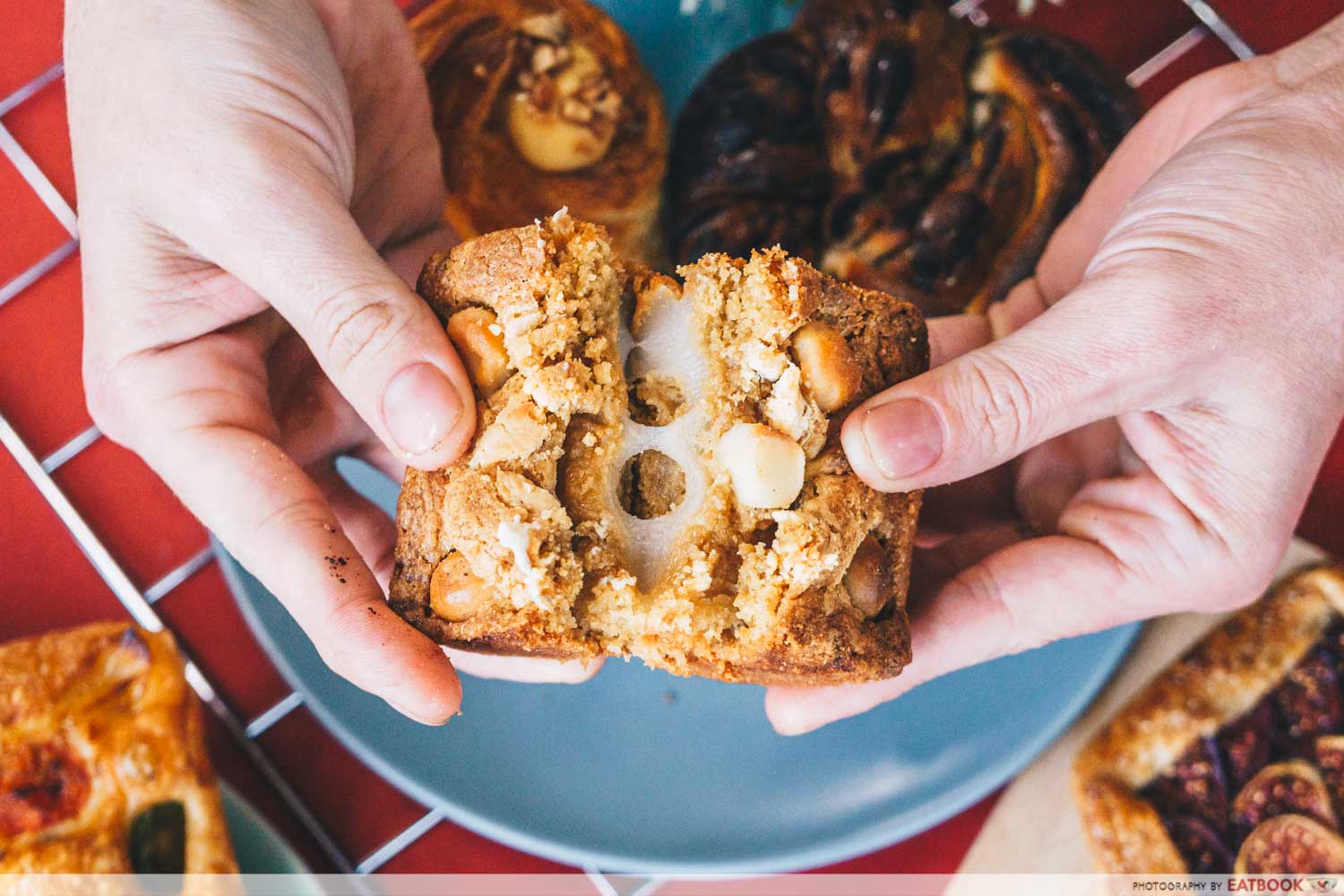 The Mochi Blondie was right on trend, with a dense, chewy mochi centre nestled in a brown butter, white chocolate, and macadamia square. You can tell that quality Valrhona white chocolate is used—the creaminess of the cocoa butter comes through without being too sweet.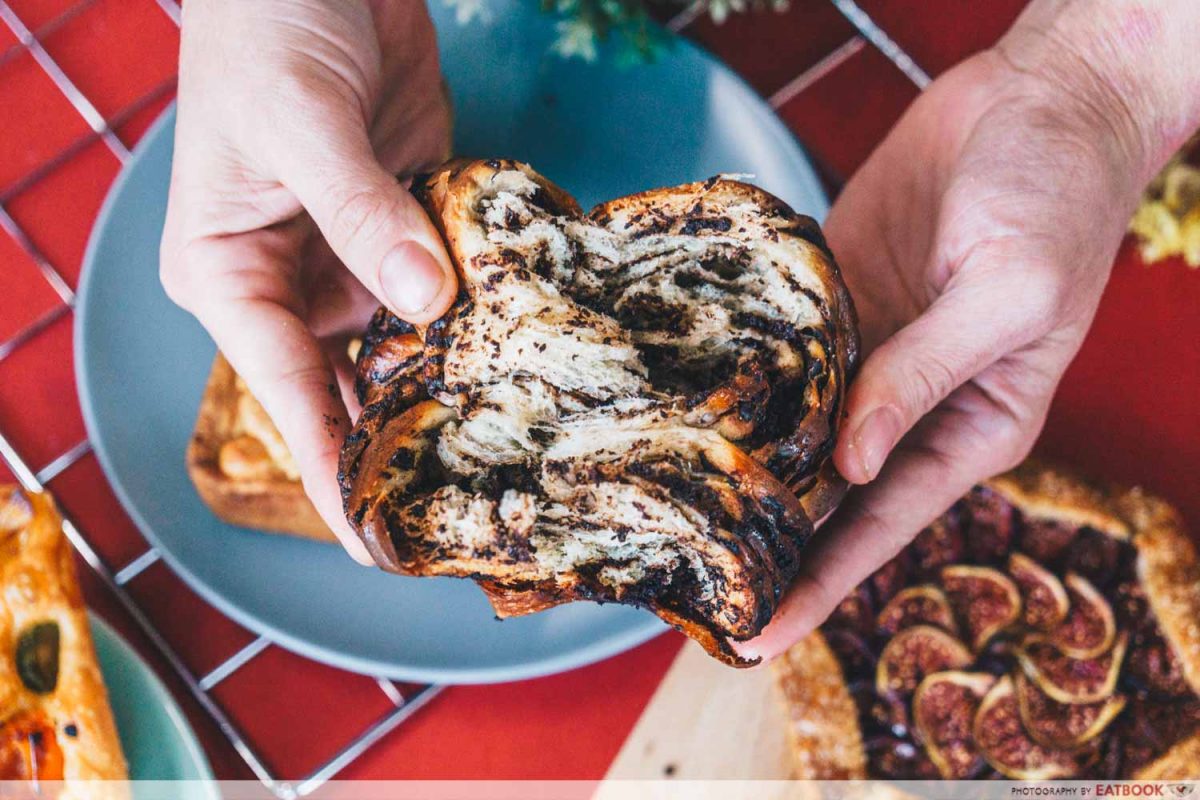 Chocolate babkas are up-and-coming, and Tigerlily Patisserie's version is a close rival to those I've recently tried from Mad Roaster, a new cafe hawker stall in Amoy Street. Braided and sold as individual Chocolate Babka brioche buns, the layers of dough are lined with a potent, bitter Guanaja 70% dark chocolate.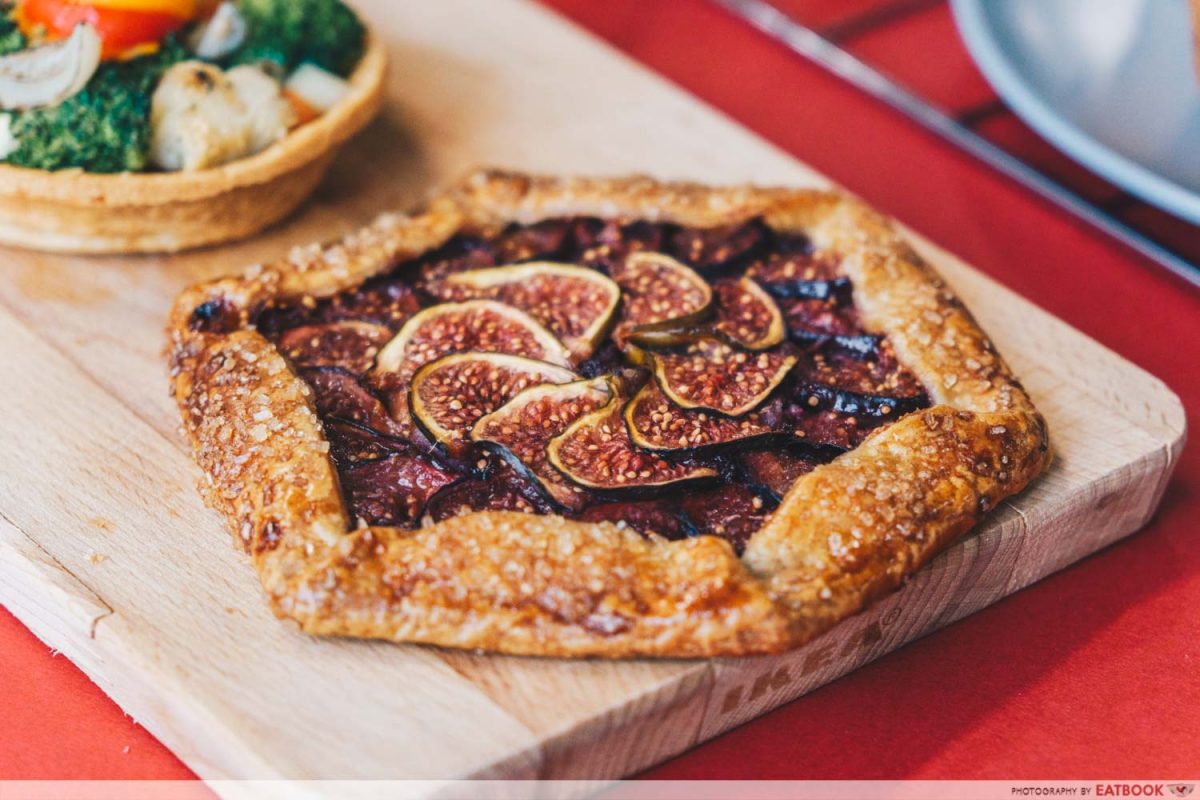 The most IG-worthy sweet of the lot was the galette. Flavours, however, are seasonal. We had the Fig Galette, which was gorgeous to look at but just a touch too candied from the sugar-studded shortcrust. I did enjoy that the pastry was made with buckwheat flour, though, as it brought a welcome nuttiness to an otherwise sweet dessert. This is currently unavailable, though Maxine does sell a Persimmon Galette at the moment.
Amongst the noise of dessert boxes from home bakers, Tigerlily Patisserie does stand a cut above thanks to two things: inventive flavours that prove her dexterity as a baker, and techniques that definitely show that she's a pro. Prices are fairly reasonable too, considering that this is an online business, with all items handmade-to-order daily.
Currently, Tigerlily Patisserie is selling Christmas bake boxes for both sweet and savoury, though her menu will resume with most of the above items after the festive rush.
The Whisking Well Review: Latte Burnt Cheesecake And Black Sesame Levain Cookies Near Kovan MRT
For more baked goods from online businesses, check out The Whisking Well, for unique burnt cheesecakes and chunky cookies made by a young couple. There is also Eat My CB, a home-based curry bun business run by a tight-knit family.