Sourbombe Bakery for Basque cheesecake doughnuts and more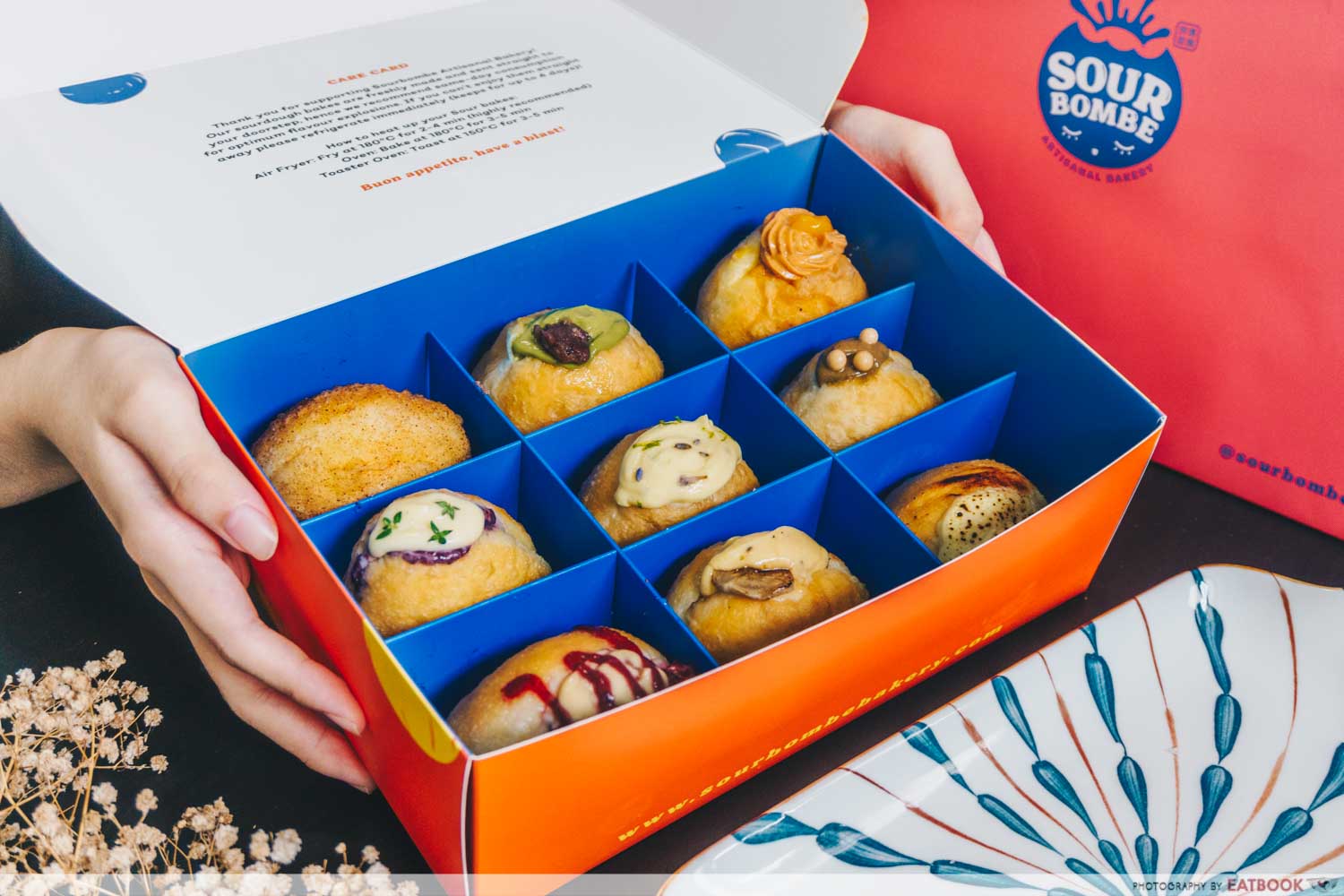 22-year-old runner-up of MasterChef Singapore, Genevieve Lee, hasn't stopped cooking and creating ever since the competition ended two years ago. You've probably seen and tasted her work at C Plus, Ding Dong, The Marmalade Pantry and more. This time, she has started her own online bakery—Sourbombe Bakery.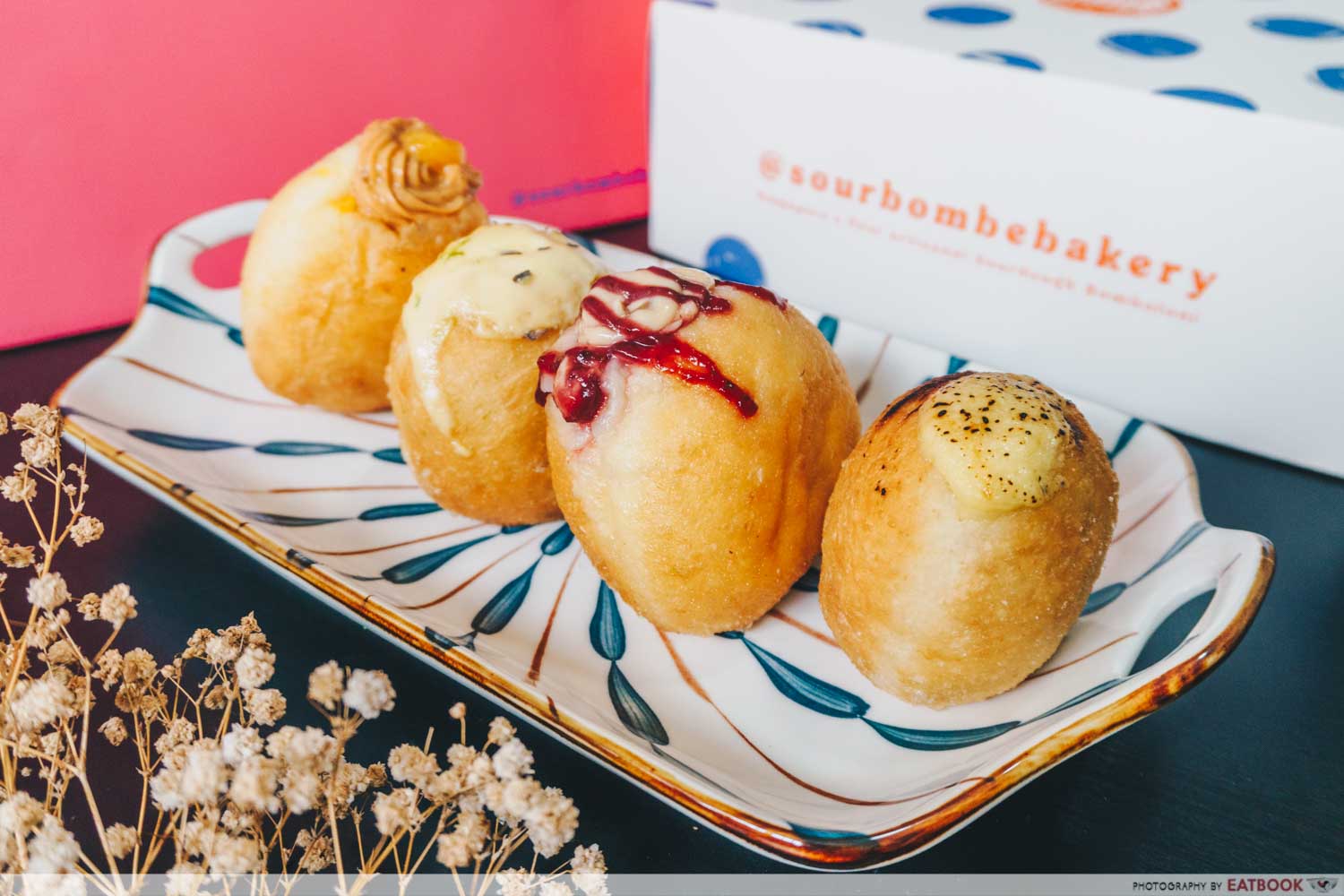 Peppered with puns and pretty pictures of her sourdough bombolinis (or Sourbombes), the online bakery currently serves nine flavours of these Italian-styled doughnuts. There's the trendy Basque Burnt Cheesecake ($5.60) flavour, classic Houjicha Caramel Crunch ($4.80) for all tea lovers, and a beautiful Lavender-Lime Mascarpone ($4.80) which is my personal favourite!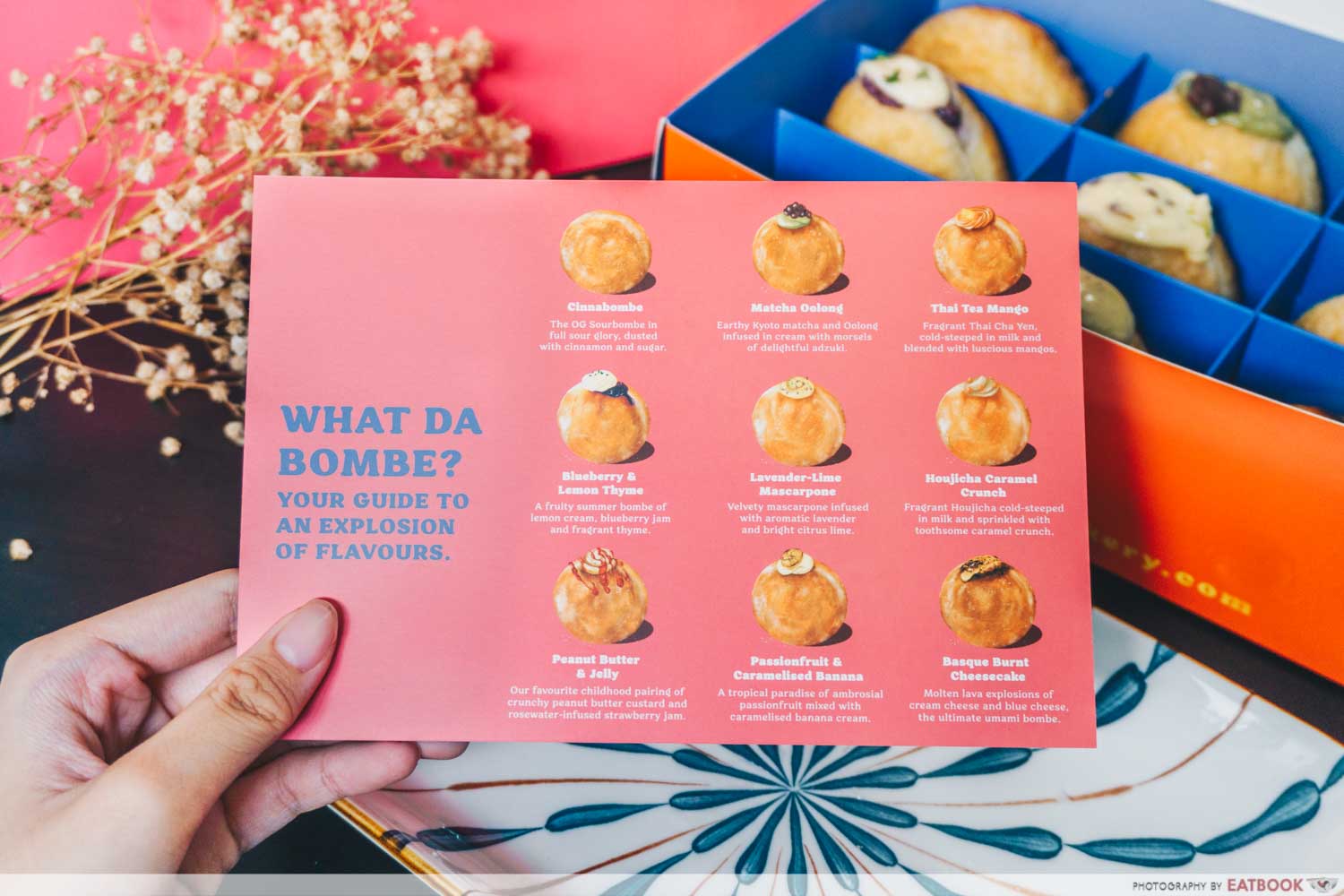 There's nothing less you can expect from this ballsy Culinary Institute of America student. Each bombolini is stuffed with layered flavours with a balanced amount of sweetness, richness, and tanginess.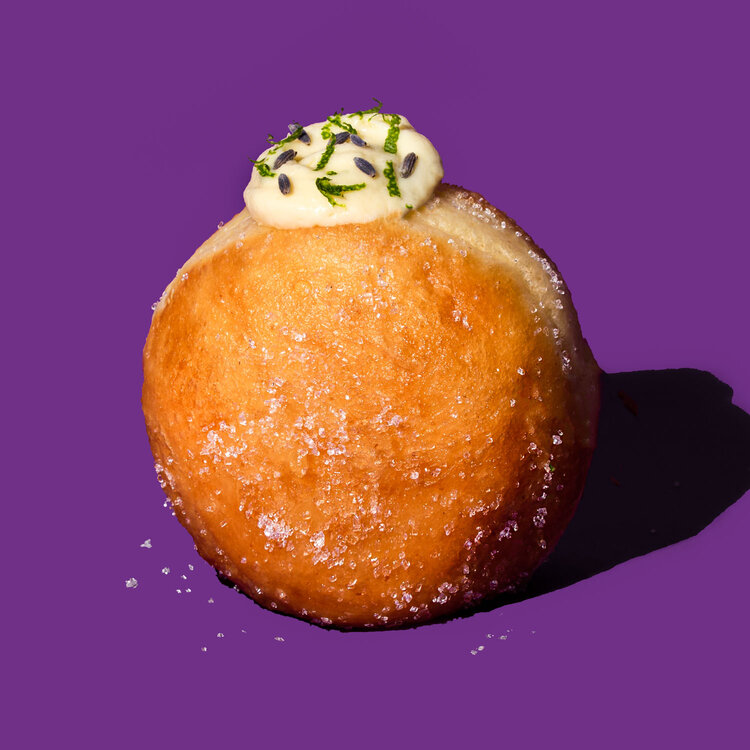 Image credit: Sourbombe Bakery
The Lavender-Lime Mascarpone Sourbombe cleverly showcases how she managed to mingle different flavour elements into harmony. The light and silky mascarpone filling is tempered with fresh lime zest which peeks out in a bright green. Along with it comes subtle hints of lavender, just enough to brighten the flavours up a notch. Keep in mind, I've never been a fan of lavender-infused food as most tend to taste just like my air freshener.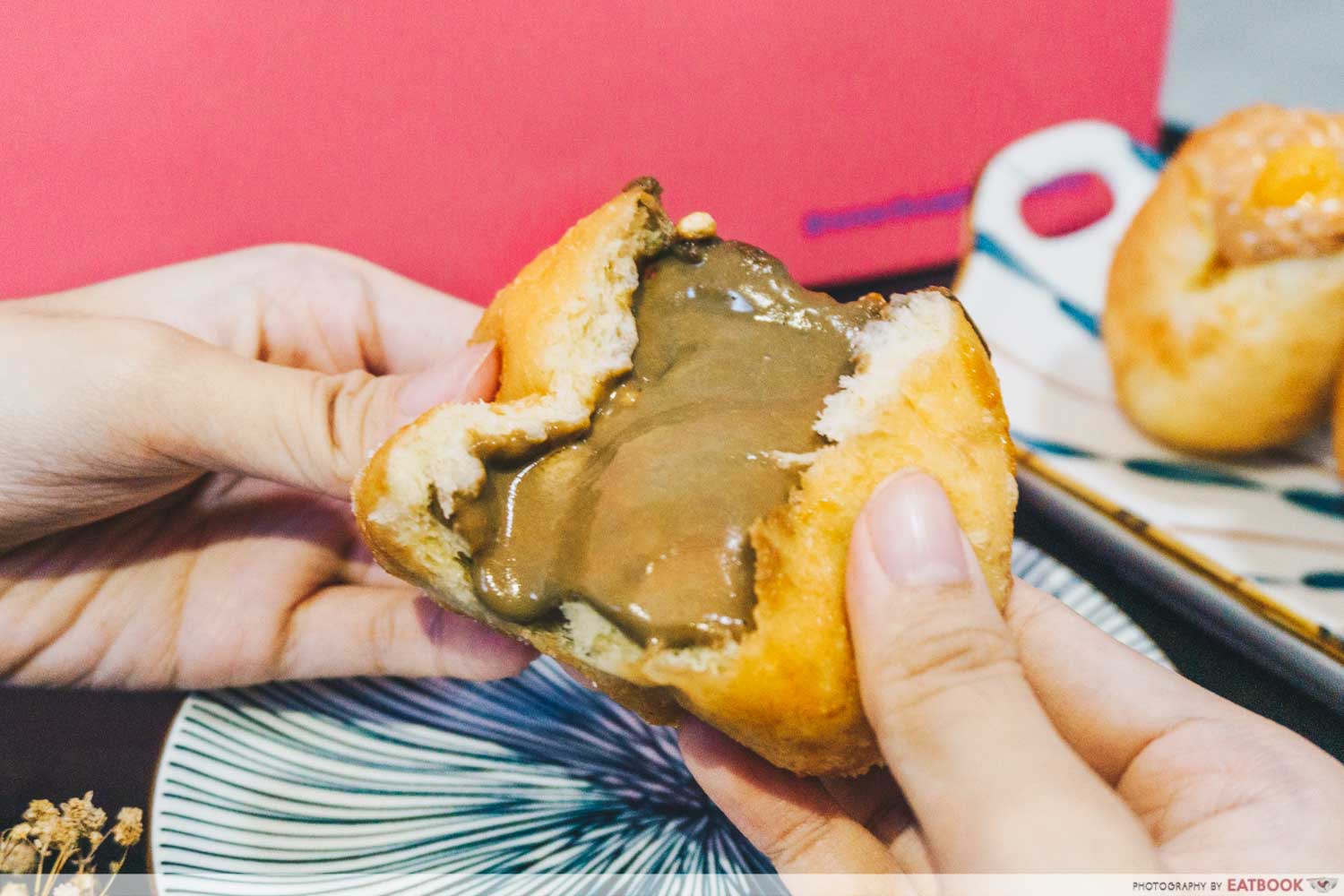 Made fresh upon order, these doughnuts are dense yet fluffy, thus pairing well with the molten, sweet filling. The Sourbombes are also fried with less greasy coconut oil, so your fingers won't be dripping in slick after finishing one off. 
My only gripe was that out of all nine flavours in their Sourbombe Set ($44), there wasn't a chocolatey one. I was hankering for a decadent sort of hazelnut chocolate doughnut in the mix. 
After a week of launching, all but two flavours have sold out. It is recommended that you head down to its website to pre-order what's left, or leave your email address to be notified immediately when your choice of Sourbombe is back in stock.
If this shortage of baked goodies has set your cravings ablaze, check out this list of home bakers for sweet alternatives instead!
Photos taken by Lim An.
This was a media tasting with Sourbombe.
25 Home Bakers Selling Unique Bakes Such As Matcha Chiffon Cake, Pineapple Tarts, Choux Pastries And More