Hawker bakes at Mad Roaster
My bread-loving editor sent me a screengrab one rainy morning with a very excited text─"LOOK AT THIS WORK OF ART!!!!" The laminated brioche loaf by two-week-old hawker bakers Mad Roaster was, indeed, a sight to behold, with glossy, intricate braided layers. I put in a special order, with extras for my personal stash, and headed to Amoy Street Food Centre to collect my haul.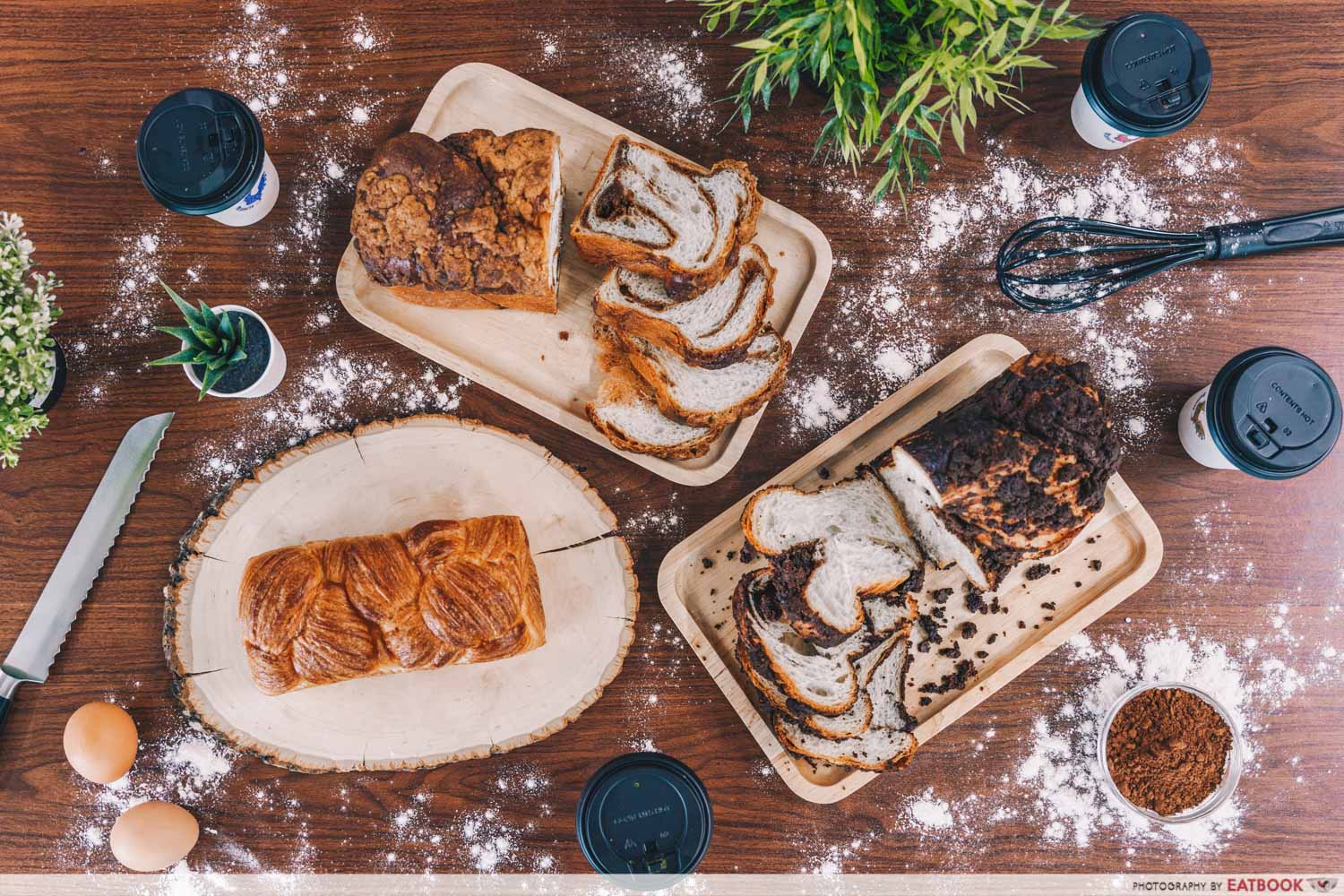 It's a little out of place to see these cafe-style bakes and coffees in a food centre, but this allows Madeline, a lawyer by profession, to keep prices low, and for a good cause. All this, while remaining accessible to the CBD crowd.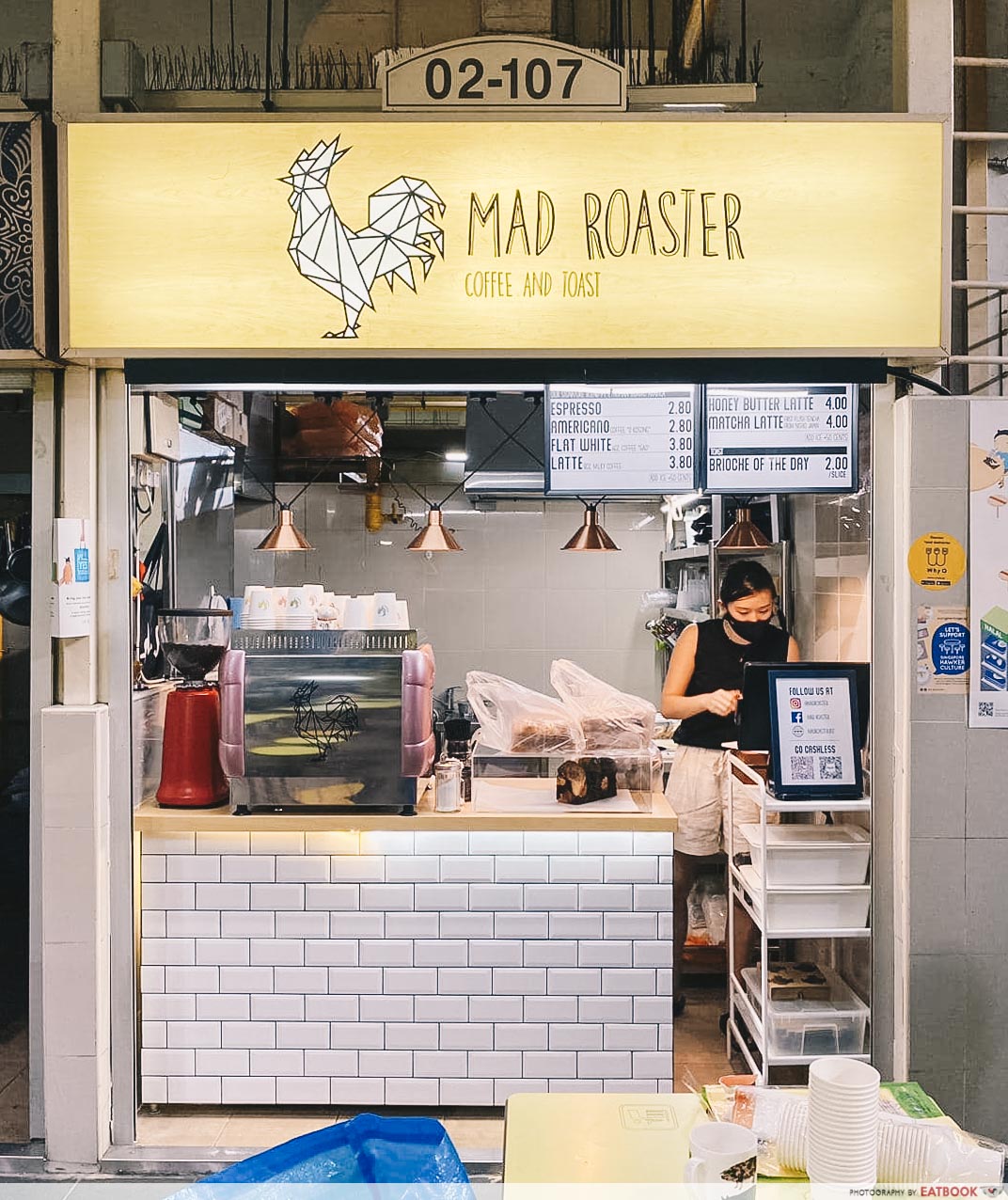 The story of Mad Roaster begins with Madeline's work assisting refugees with their asylum applications in Thailand. It was then that she hatched the idea of providing them with a much-needed source of income in the form of Mad (short for Madeline) Roasters, where the loaves and coffees she makes offer work opportunities for the refugees.
Bee's Knees Review: Scenic Garden Cafe Has Spicy Duck Loaded Fries And Squid Ink Pizza
Each drink sold at Mad Roasters today comes with a sticker designed or coloured by one of the refugees Madeline supports.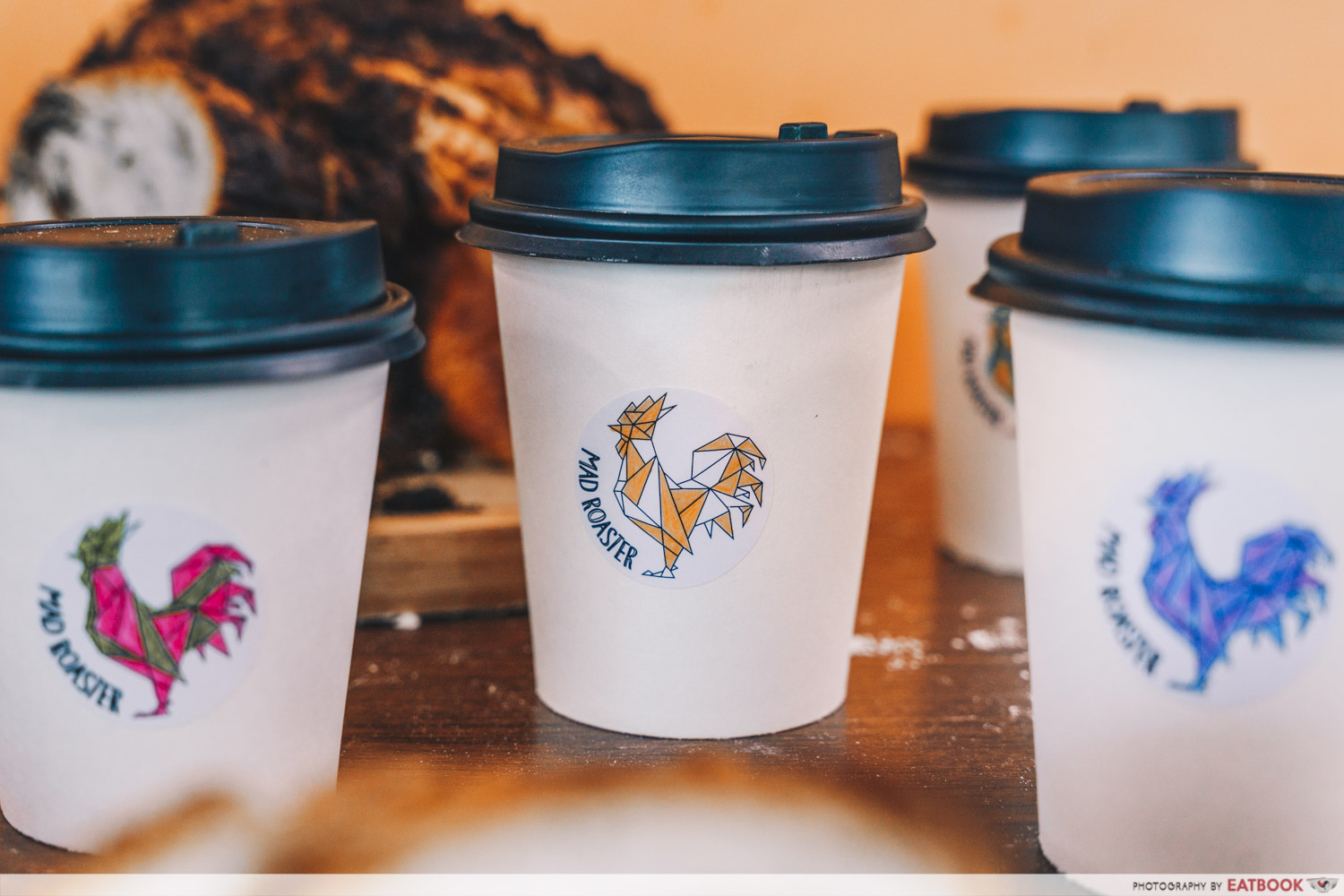 If you work around the area, consider getting your daily cuppa here─it's much cheaper than your typical cafe or coffee chain, and a part of the proceeds from every cup sold goes to the refugees.
There are six, for now, five of which are coffee (from $2.80). Each cup is made with a blend of beans specifically roasted for Mad Roasters.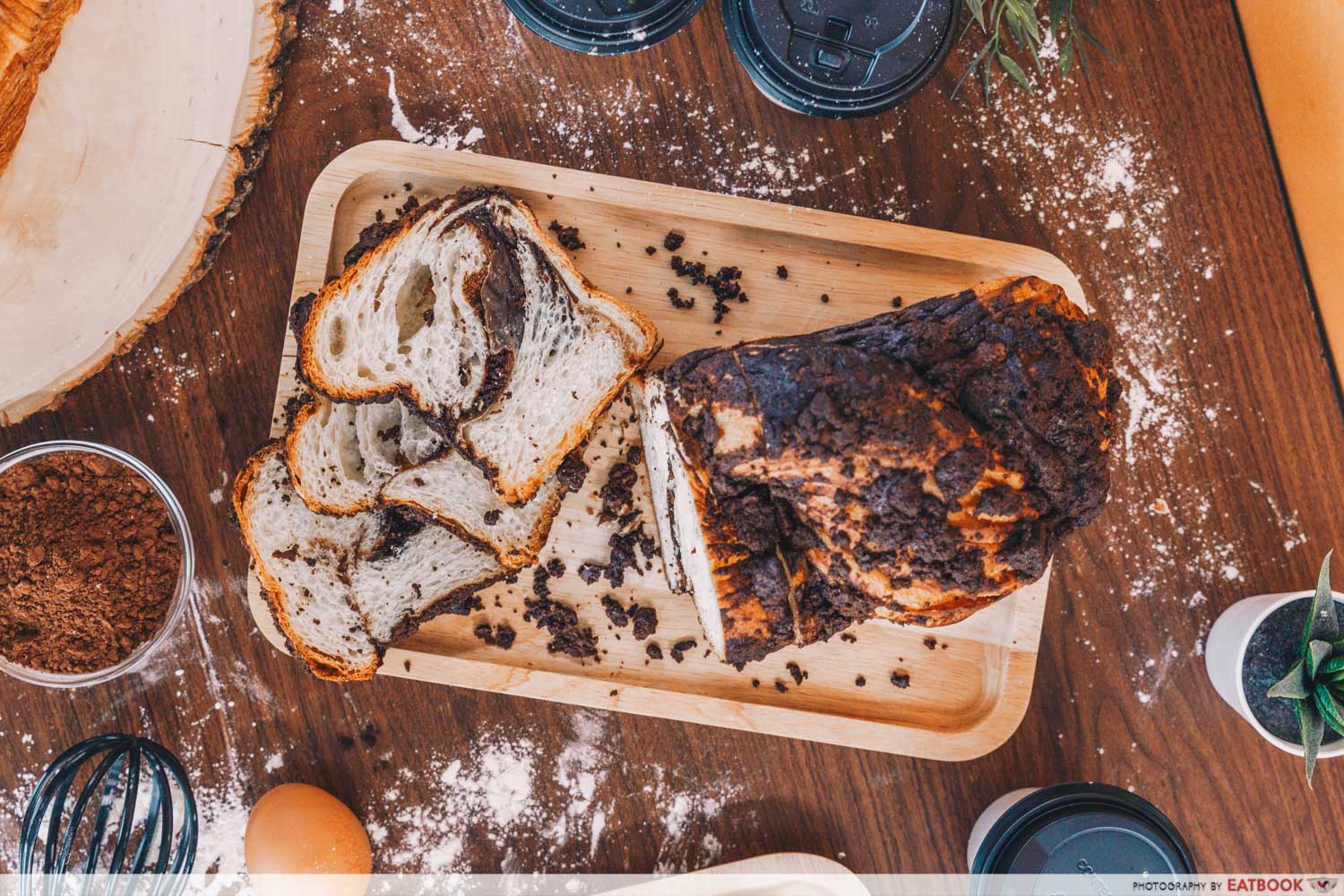 There's a Honey Butter Latte ($4), a caramelly latte inspired by Madeline's love for the popular Korean snacks. Otherwise, the Matcha Latte ($4) uses a specific first flush green tea. First flush, in tea lingo, means the very first harvests of each season, said to yield the freshest and purest of teas.
While she had always baked as a hobby, Madeline didn't know how to make coffee. Her solution: she started working at a cafe in Thailand for free, after her work with the refugees each day, to pick up barista skills. Not speaking the language, and the prevalence of low-cost labour there, meaning she met lots of closed doors before one opened.
Besides juggling her work at the law firm she's currently with, and pulling shots behind the counter at Mad Roaster, Madeline also personally bakes the loaves that first caught our attention on Instagram, starting before dawn every morning.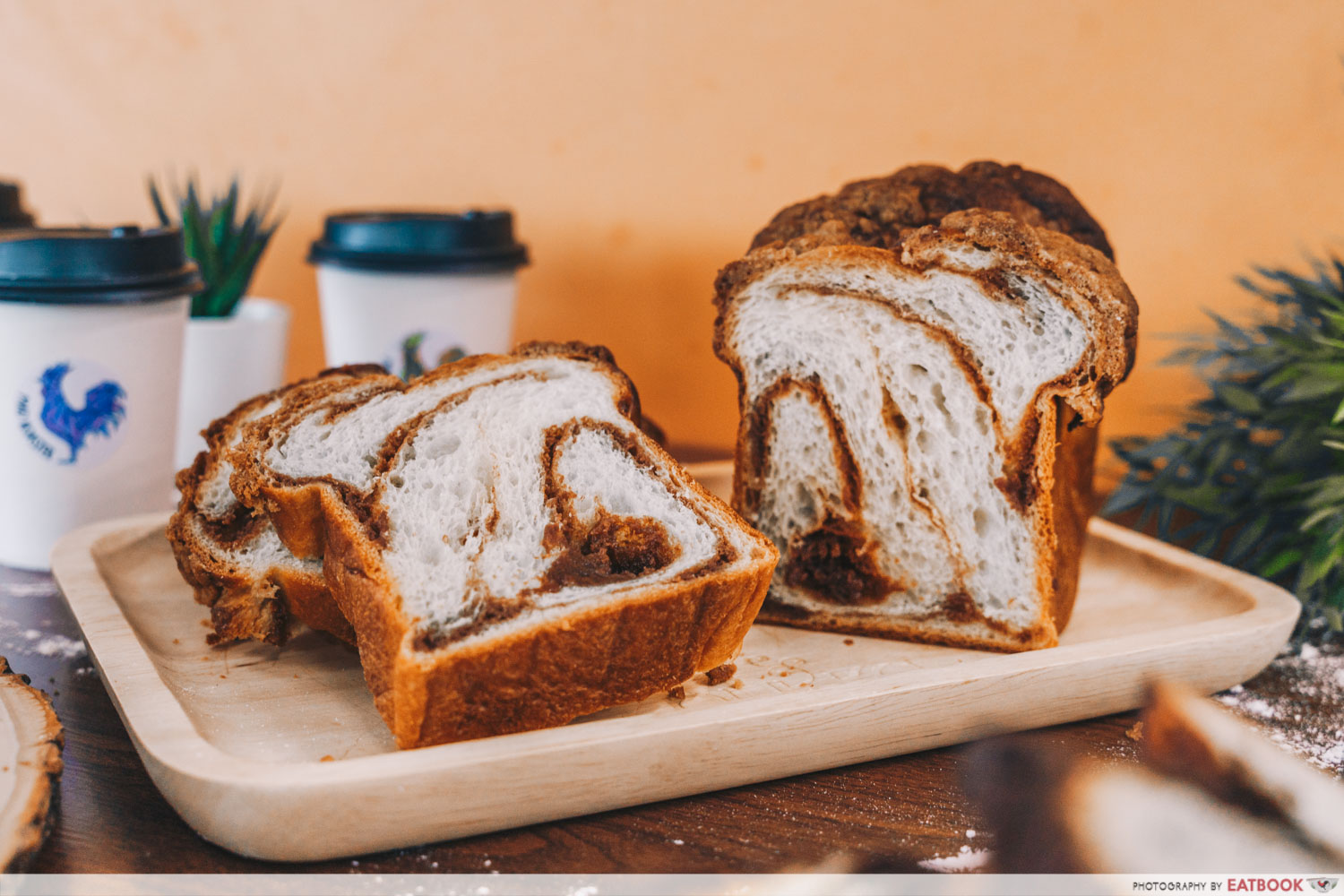 There are, at present, three loaves that for now will be on rotation each week at Mad Roasters' stall: Chocolate Babka ($18), Cinnamon Brioche ($18) and Laminated Brioche ($18). As demand rises, here's to hoping there'll be more than one choice available daily!
If you're just after toast to go with your kopi, you can get a single slice, priced at just $2. These come with toppings and spreads too. For example, the Chocolate Babka is slathered with custard and extra salted chocolate crumble. Salted caramel is brushed on the slices of Laminated Brioche, should it be the loaf of the day.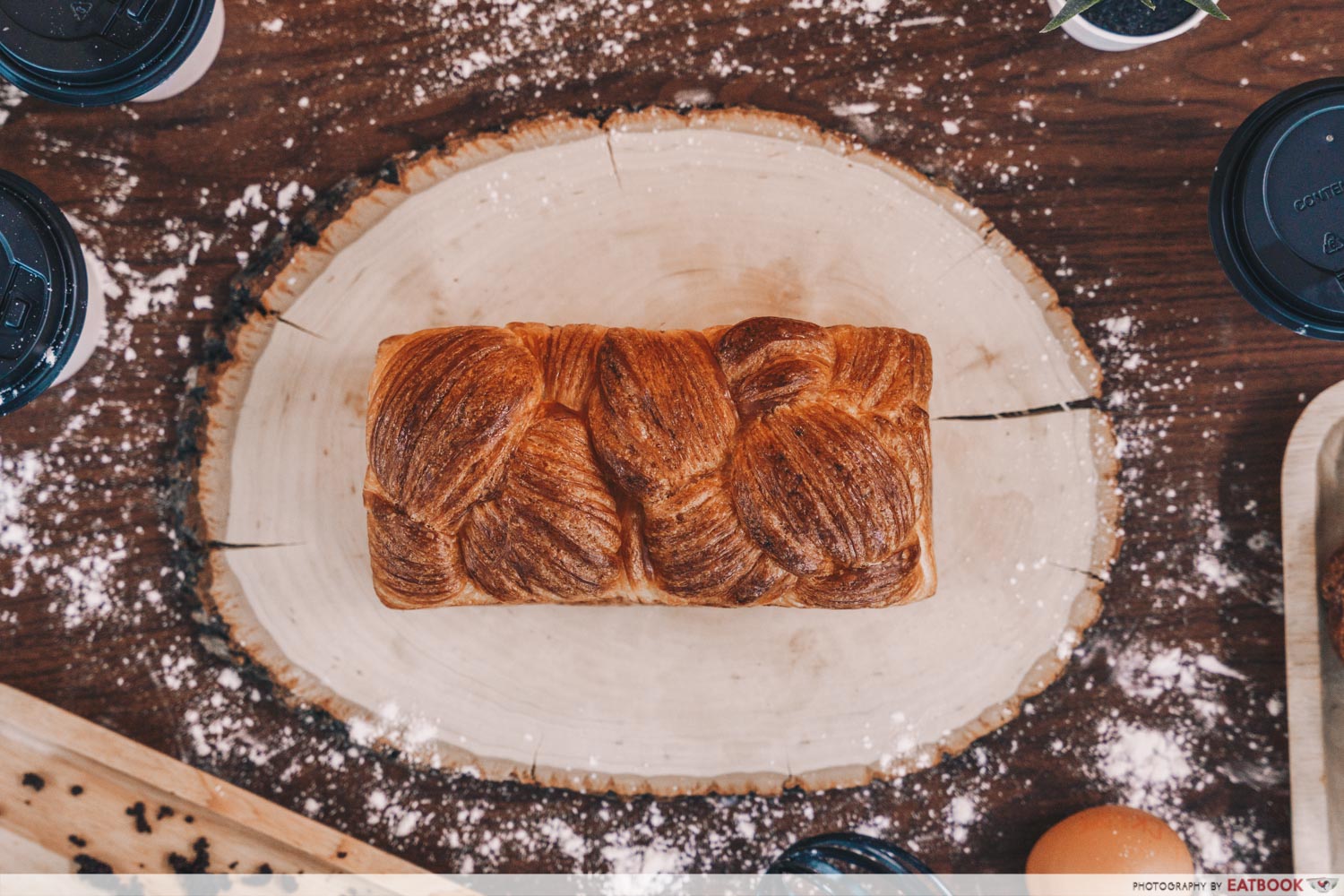 For the non-bakers here, laminated dough is most commonly seen in croissants. It features thin layers of dough, in this case a rich, buttery and eggy brioche dough. Each layer is separated by butter, produced by repeated rolling and folding. Madeline shares that her loaves go through a two-day baking process.
Each loaf at Mad Roasters is at least 68% butter, if you look at the butter to flour ratio. More fat, more flavour, if you ask me.
East Coast Commune Review: IG-Worthy Cafe With Sourdough Waffles And "CharMee" Pasta In East Coast
As the loaves were being shot for this article, my colleagues, drawn by the scent, circled the table like hyenas and vultures, waiting to pounce.
When we gave the green light, gasps of delight, interspersed with satisfied grunts, spread around the table.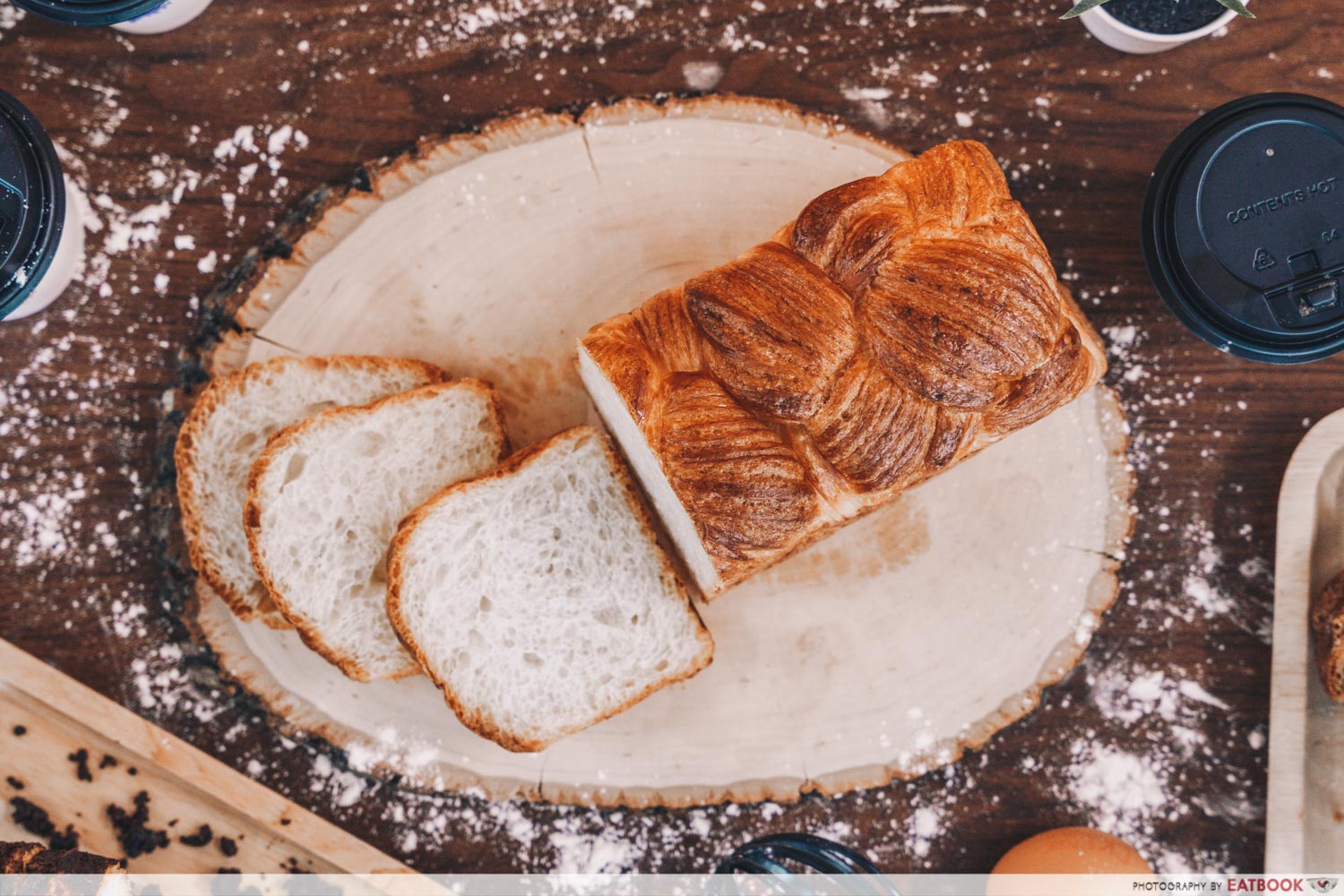 The Laminated Brioche with its flaky, buttery layers is an excellent alternative to a croissant. I can't wait to use it for French toasts and grilled cheese.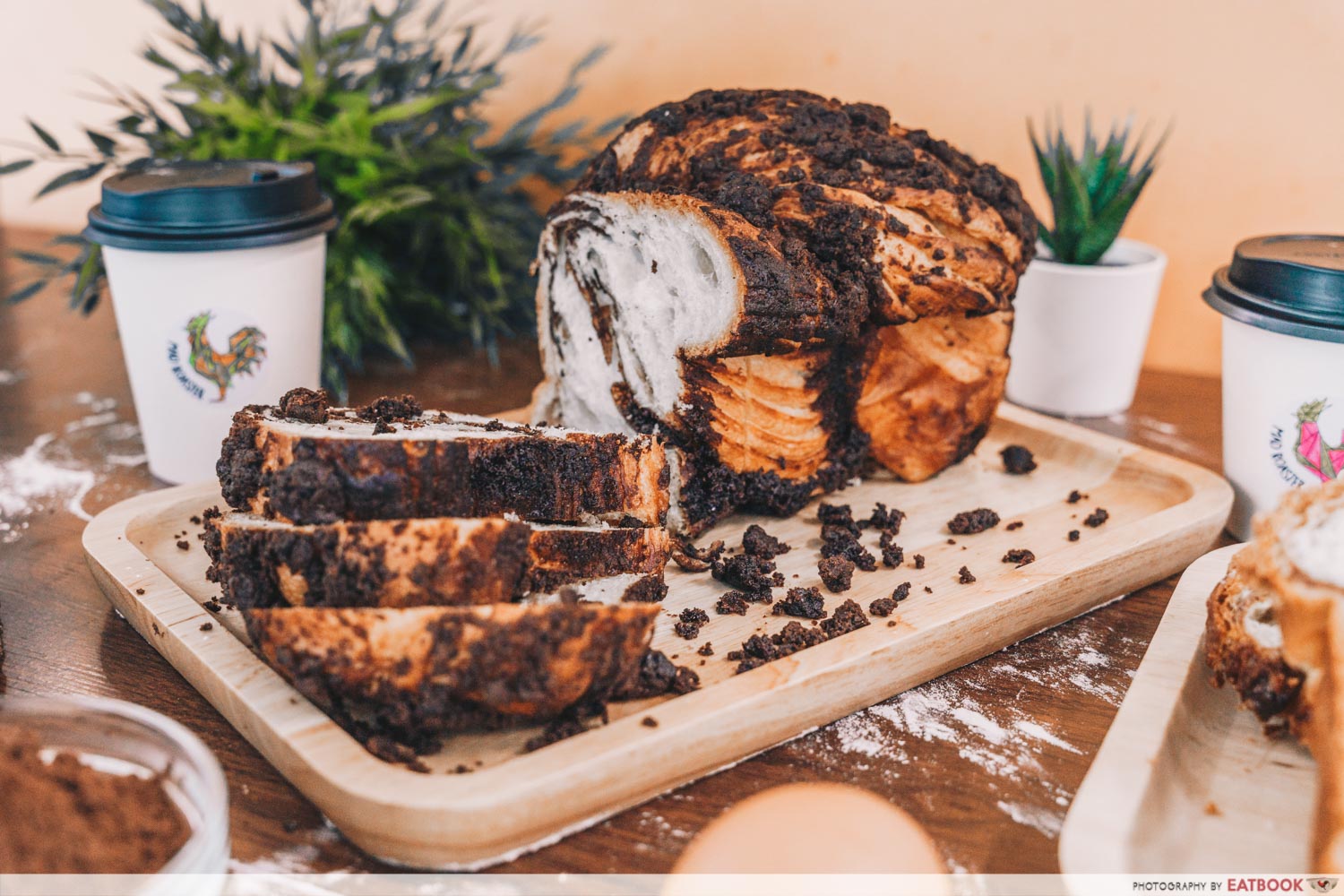 But the verdict for the favourite is split between the Cinnamon Brioche and Chocolate Babka, the former praised by the team for its generous swirls of cinnamon sugar and the crunchy crumble topping.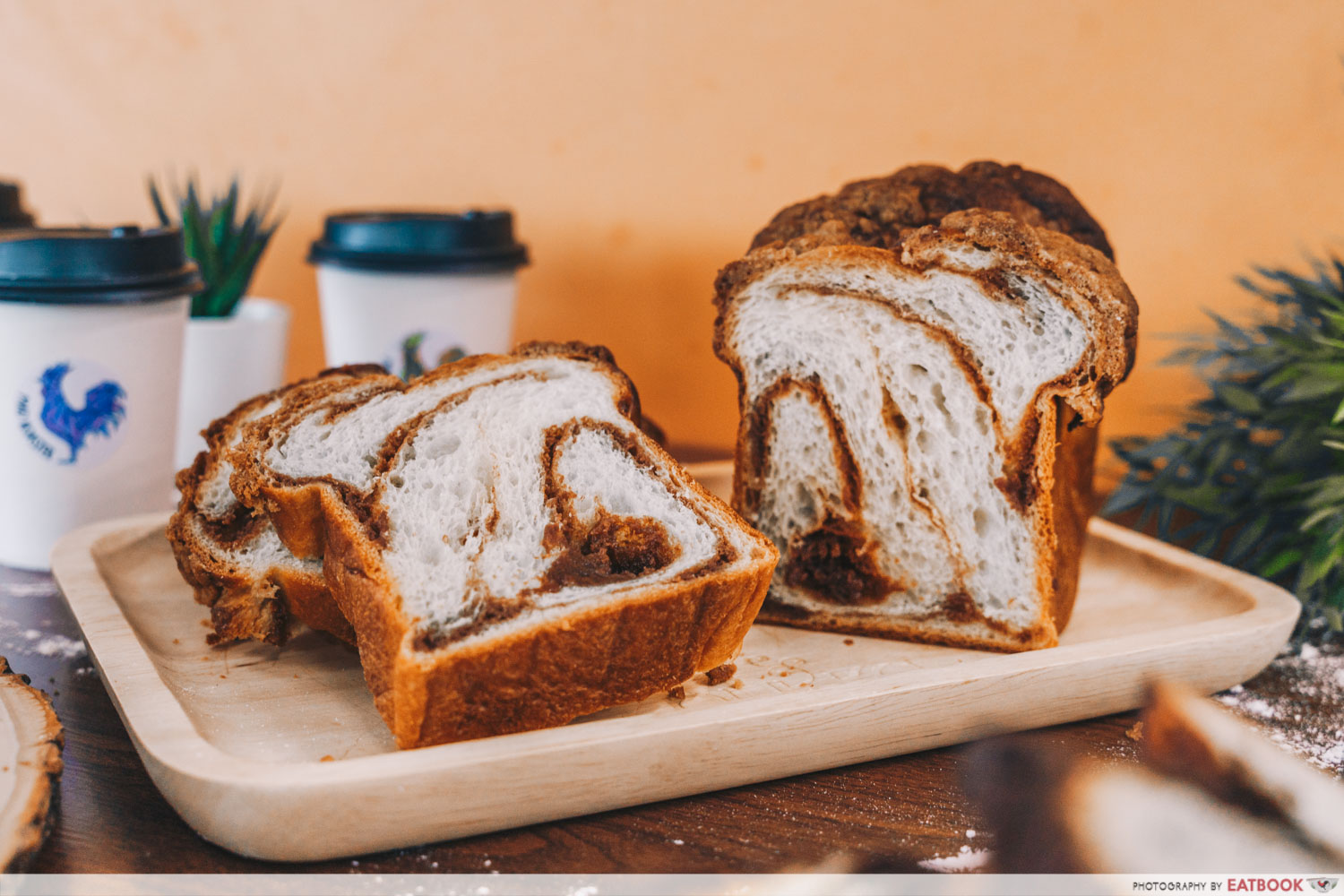 The latter is a hot favourite for the liberal lashes of salted dark chocolate crumble, and surprising pockets of 60% dark chocolate. Complementing the notes of chocolate is the toasty, nutty taste of brown butter, the use of which is unique to this loaf.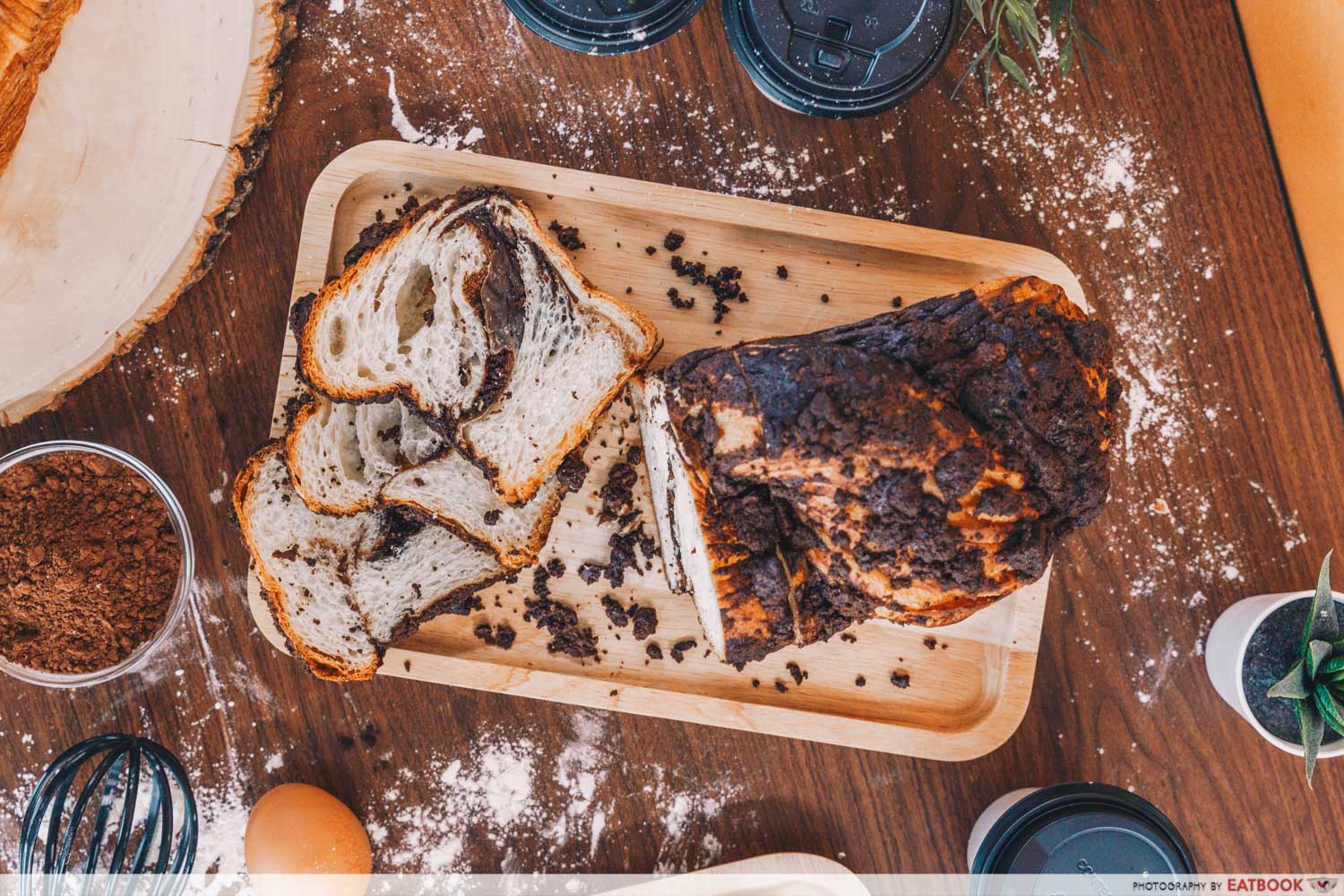 Personally, I'm hard pressed to choose my favourite, and am pleased I got myself all three. Warm it up a little in a hot pan, or even pop it in the microwave for a five-second blast and slick on more butter for an extra treat.
While you're here, check out Bee's Knees at the Botanic Gardens for your next date night, or East Coast Commune when you're next at East Coast Park!
Address: 7 Maxwell Road, #02-107, Amoy Street Food Centre, MND Complex Annexe B, Singapore 069111
Opening hours: Mon-Fri 8am to 3pm, Sat 11am to 2pm (Closed on public holidays)
Website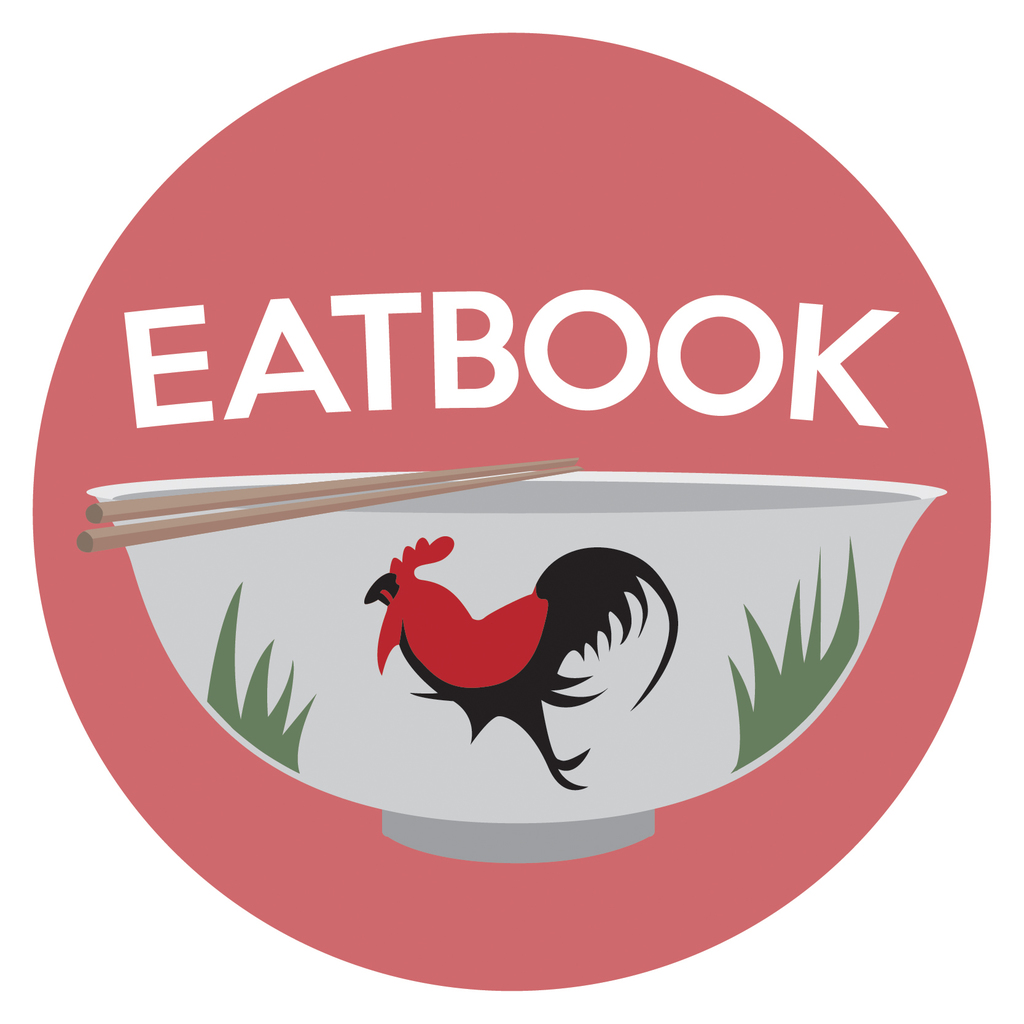 Drop us your email so you won't miss the latest news.