Bee's Knees in Botanic Gardens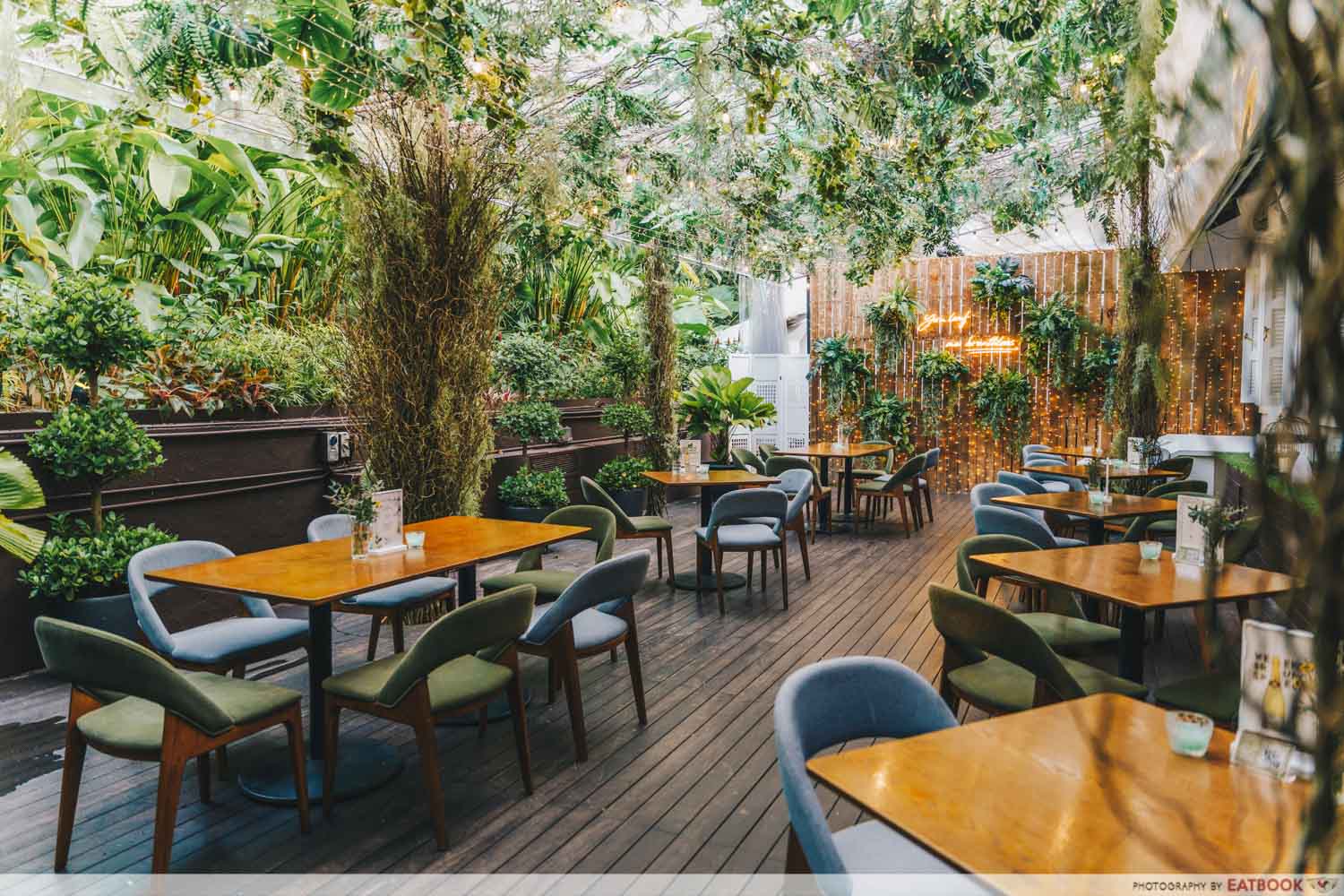 I am going to be brutally honest: I have never bothered with dining at the Botanic Gardens until recently. Before Bee's Knees' came on my radar, the site felt better known for its UNESCO-certified natural wonders more than its culinary ones. However, enticed by the mention of loaded fries and fat-laden burgers on head chef Sujatha Asokan's new menu, I found myself there with a colleague on a balmy Thursday evening, ready to feast at the cafe.
15 Botanic Gardens Food To Fuel Up At After Exploring The UNESCO Site
Food at Bee's Knees
Bee's Knees occupies the lower level of a dual-concept dining hub known as The Garage. The cafe by day transforms into a dinner-and-cocktail destination by evening, and the space has recently undergone a full menu revamp under chef Sujatha's direction.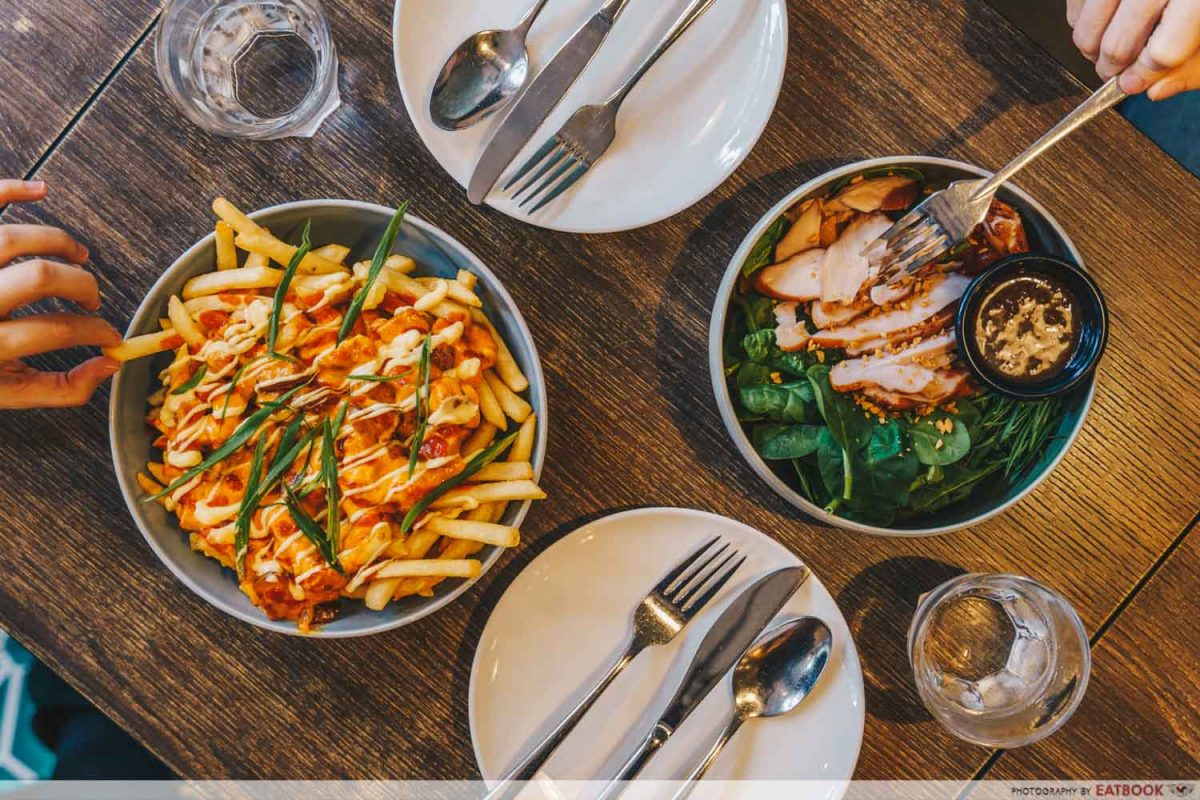 Named the Rising Chef of the Year at the World Gourmet Summit 2019, chef Sujatha then went on to do a stage at the Michelin-starred Mugaritz in Spain. While cooking and eating her way through Europe, she decided that Southeast Asian cuisine was her real love, now expressed in her fiery new fusion menu for Bee's Knees. We gave the Night Menu, available from 6pm, a try, though they do have a Day menu with brunch-style fare served from 8am.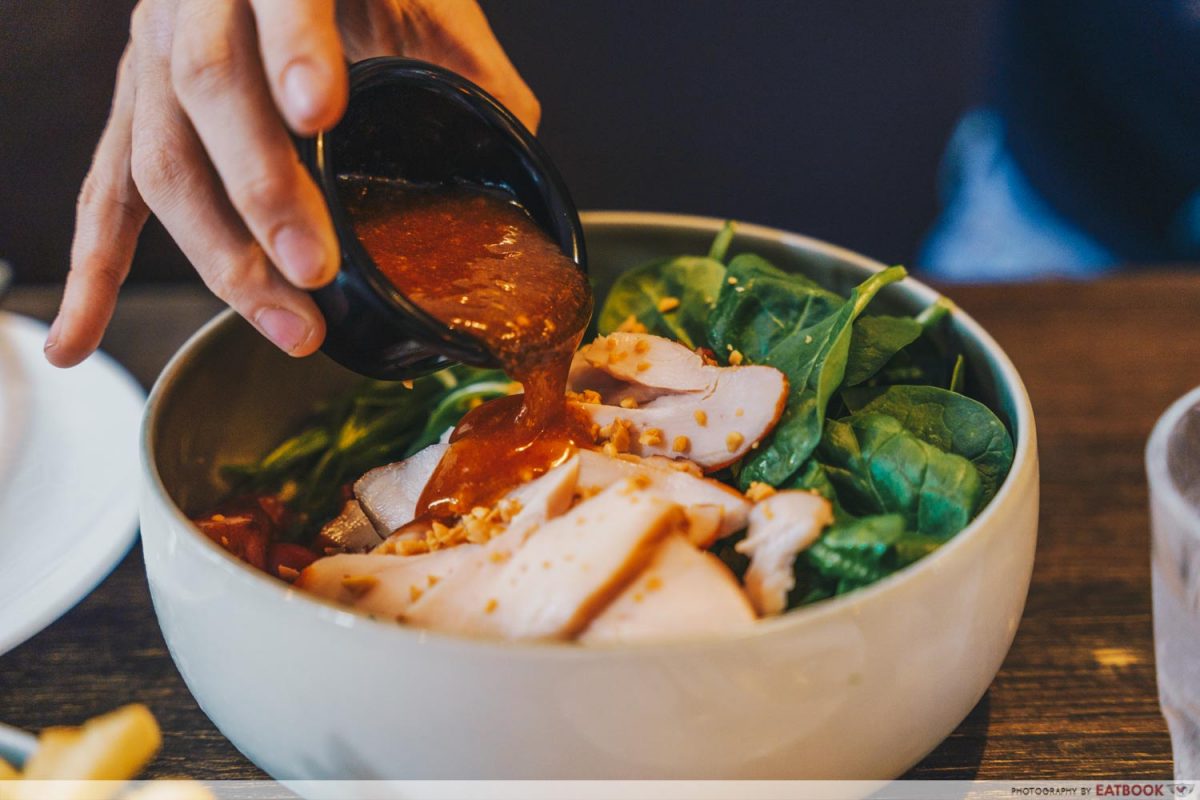 Our meal started with an ironic pair: the wholesome Oriental Salad ($19), and the calorific Spicy Duck Loaded Fries ($18). The salad could stand as a meal on its own—generous in size, served with a full chicken breast, couscous and a balance of sweet and crisp greens.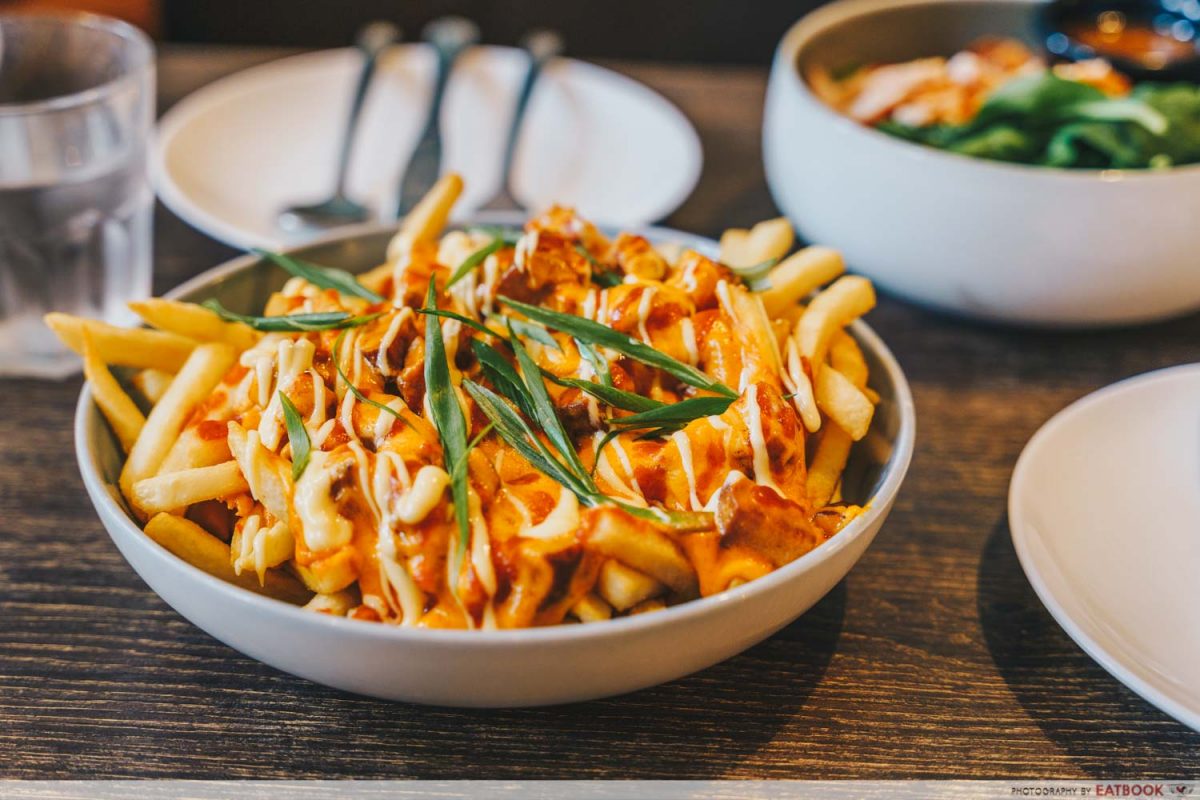 Unfortunately, our attention was entirely invested on the Spicy Duck Loaded Fries, a massive plateful of French fries that could easily feed four, topped with hunks of smoked duck, duck fat mayonnaise, and a spicy Sriracha cream sauce.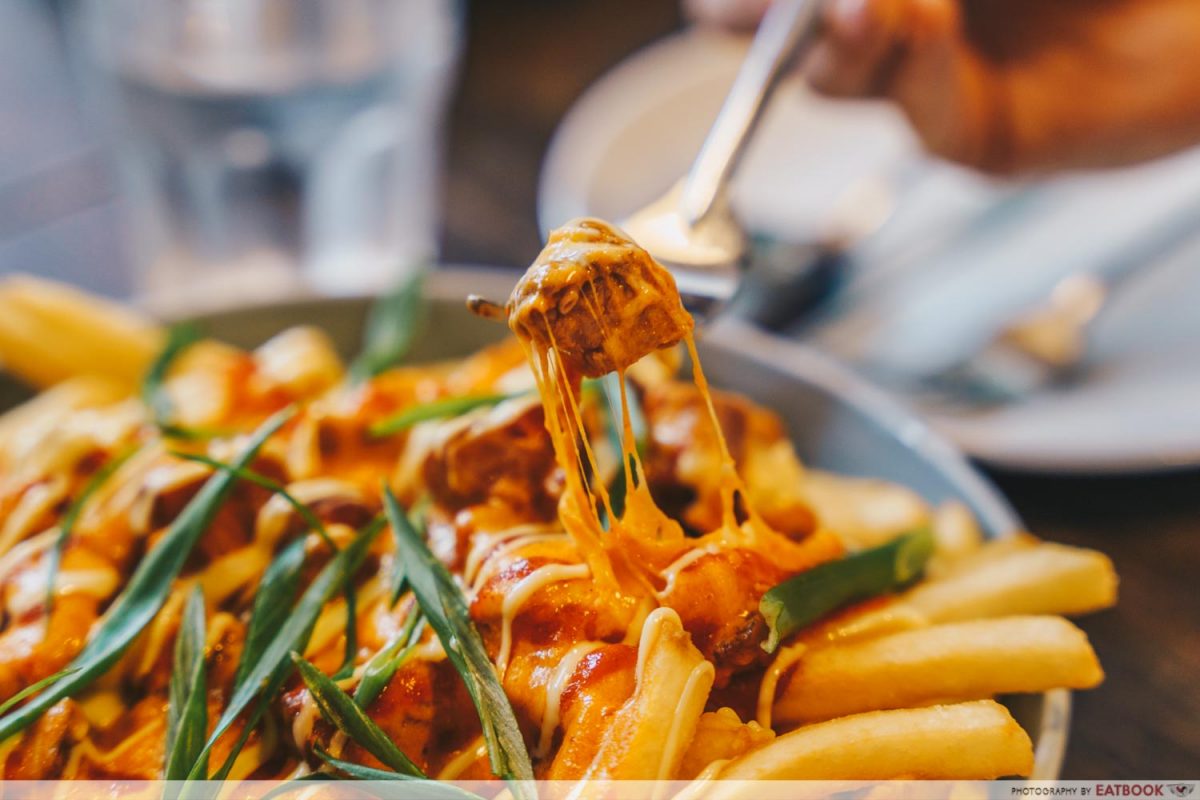 The sauce defines a colleague's favourite saying, "fat is flavour", as it is made from a combination of Sriracha cream and mozzarella, that is then stirred into more duck fat. Velvety, and power-packed with a garlicky spice, these made the truffle fries we usually find in cafes taste pedestrian.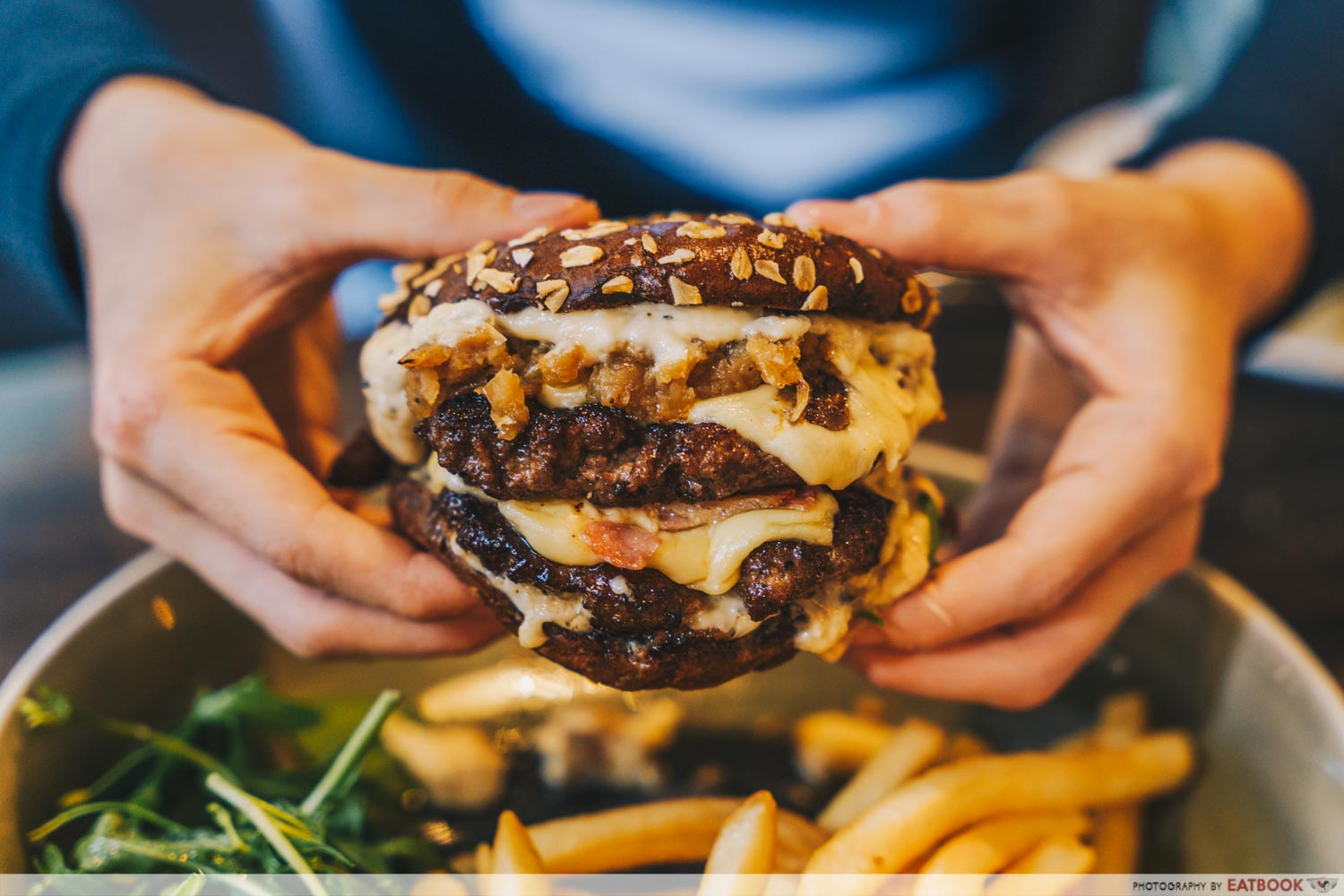 For mains, we tried the signature Bee's Knees "Heart Attack" Burger ($27), and the Seafood Stew ($30). The burger boasts two 100g beef patties made with a 70:30 ratio of fat to lean meat, seasoned with spices and shallots.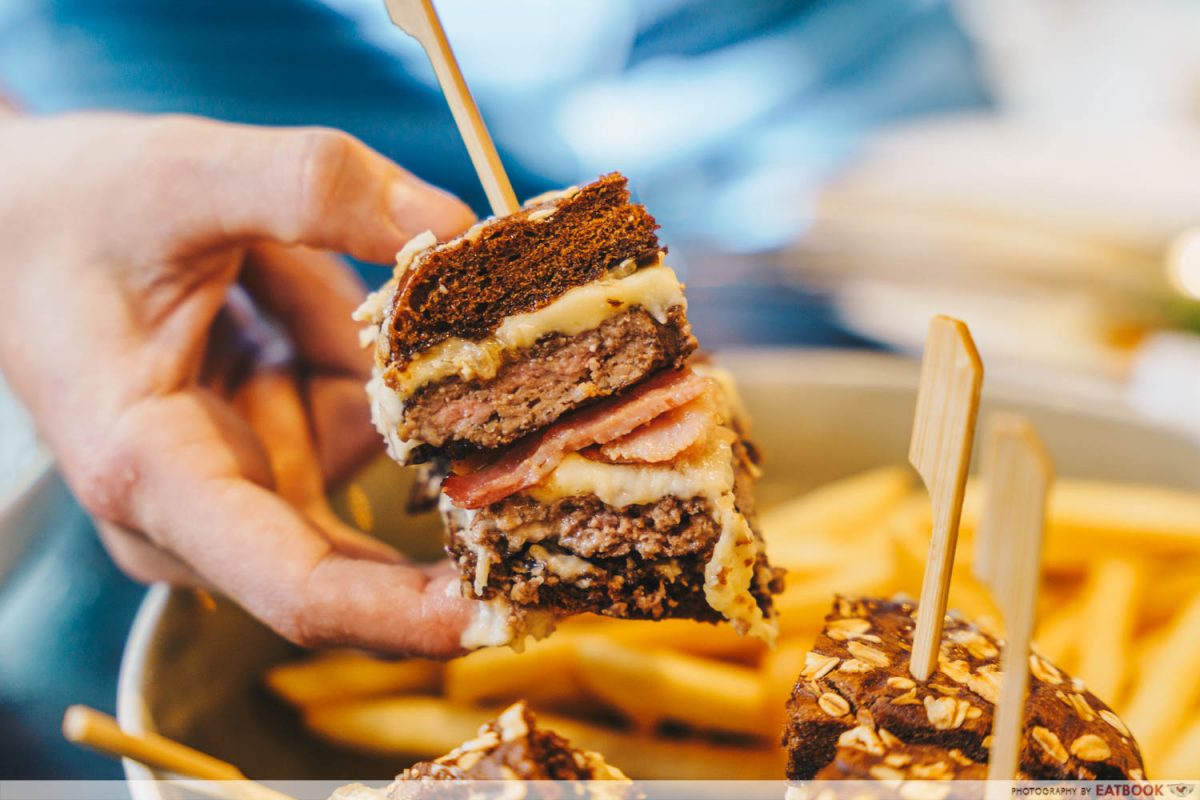 If that wasn't enough, the patties are layered with Emmental cheese, garlic aioli, confit onions, and bacon. We laughed over the fact that the burger came in a healthy honey oat bun, guising the fatty, beefy mess within.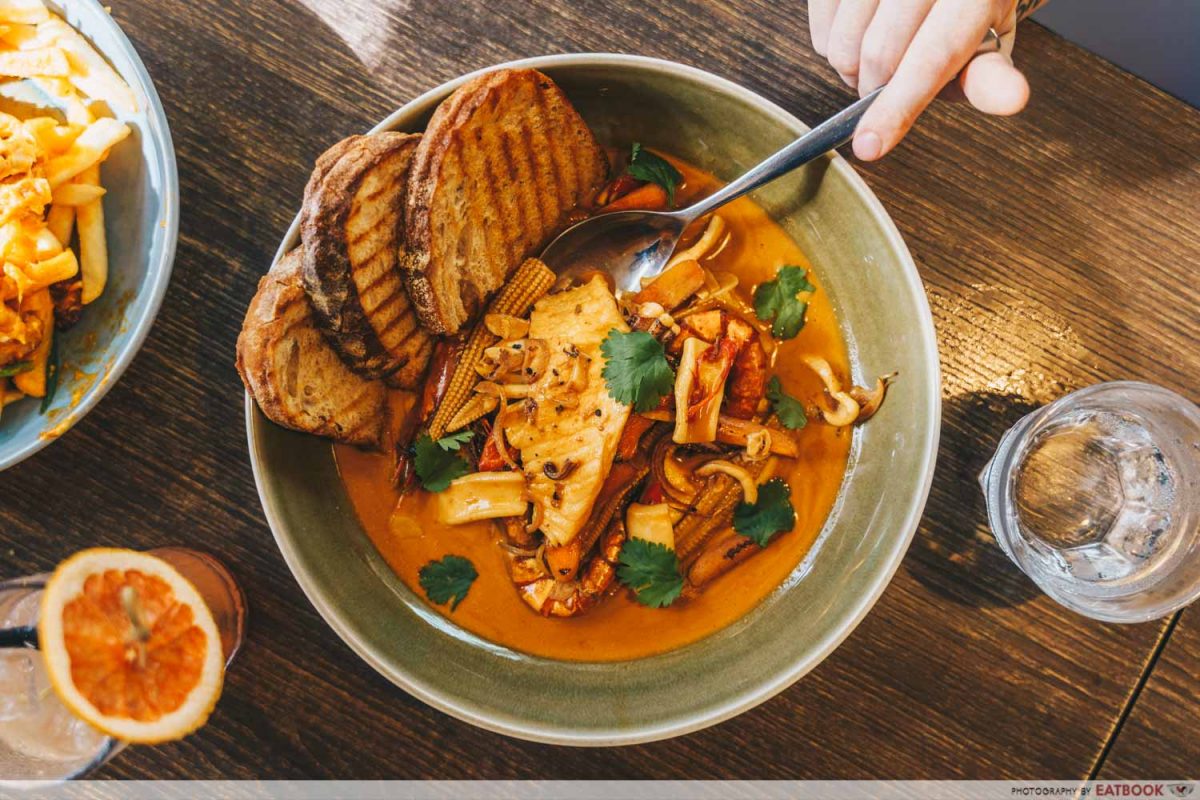 The Seafood Stew is gentler on the arteries, but no less delicious. A medley of seafood like snapper, tiger prawns and squid, are cooked in a clam broth, then served on silken mash and crusty sourdough bread.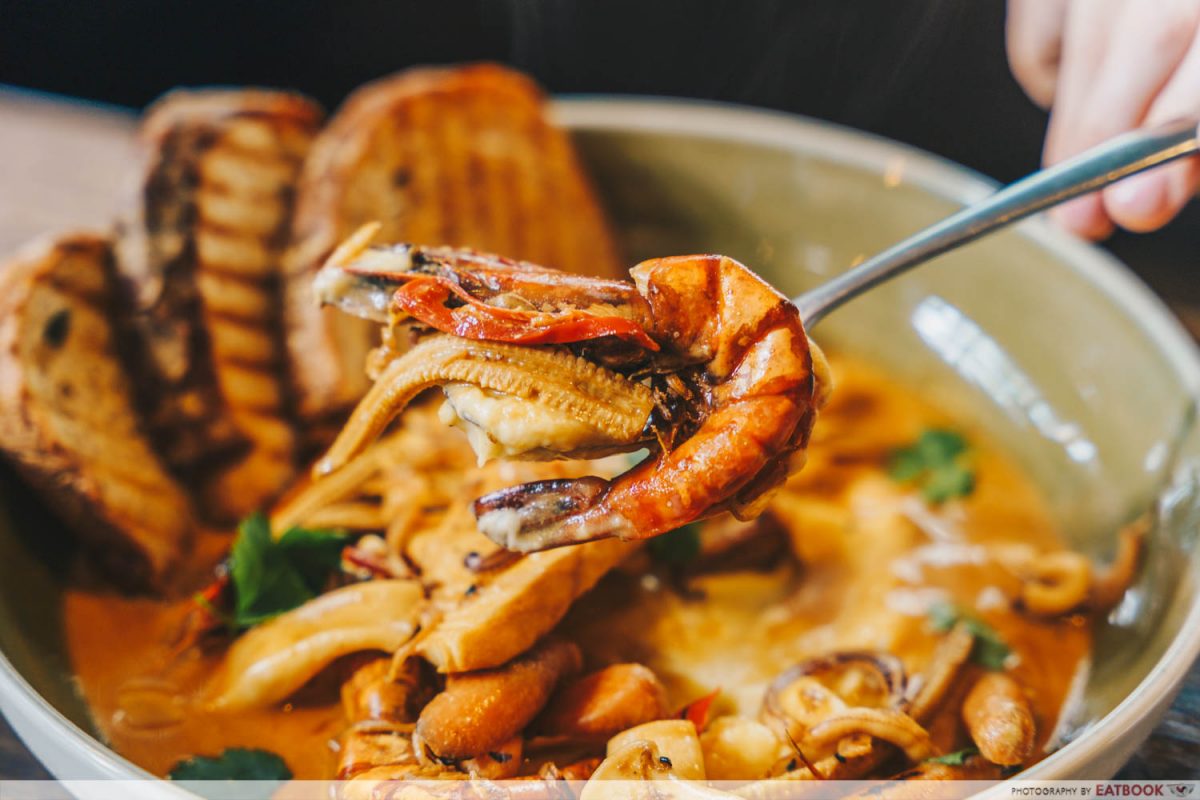 This was a favourite for the night, as the seafood retained its freshness and bite, though it was stewed. The mash was hearty and added a creamy depth to the sauce.
Chunky Lobsters Opens New Outlet At Orchard Gateway With Chilli Crab Lobster And Snow Crab Rolls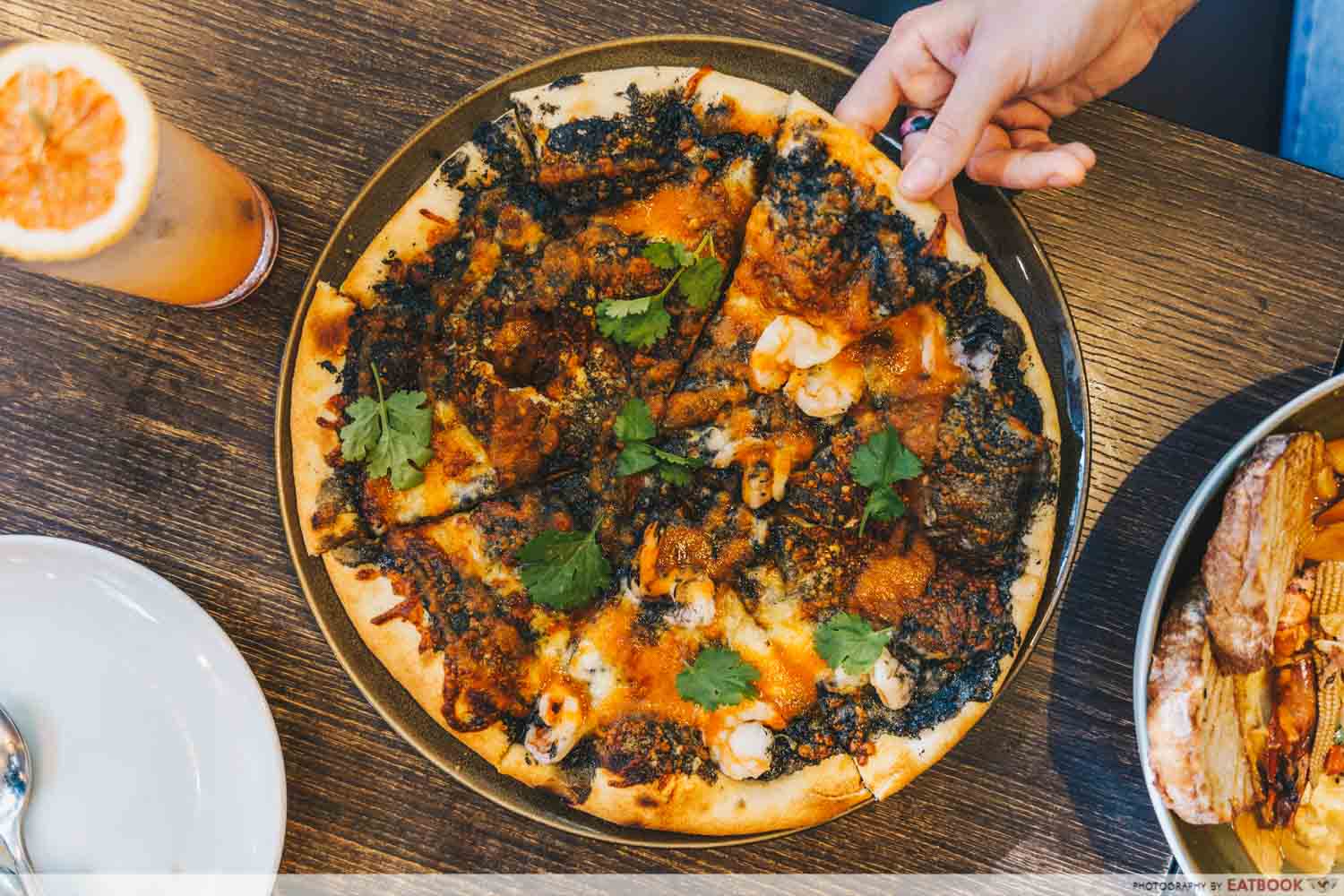 They also have an assortment of 12-inch pizzas on the menu. We tried the Fiery Shrimp Pizza ($31), which comes with a chewy dough base proofed in-house, and stretched a la minute. Instead of tomato, the base sauce is a peppery squid ink garlic aioli base, then enhanced with mozzarella cheese, tiger prawns, and a housemade chilli dressing.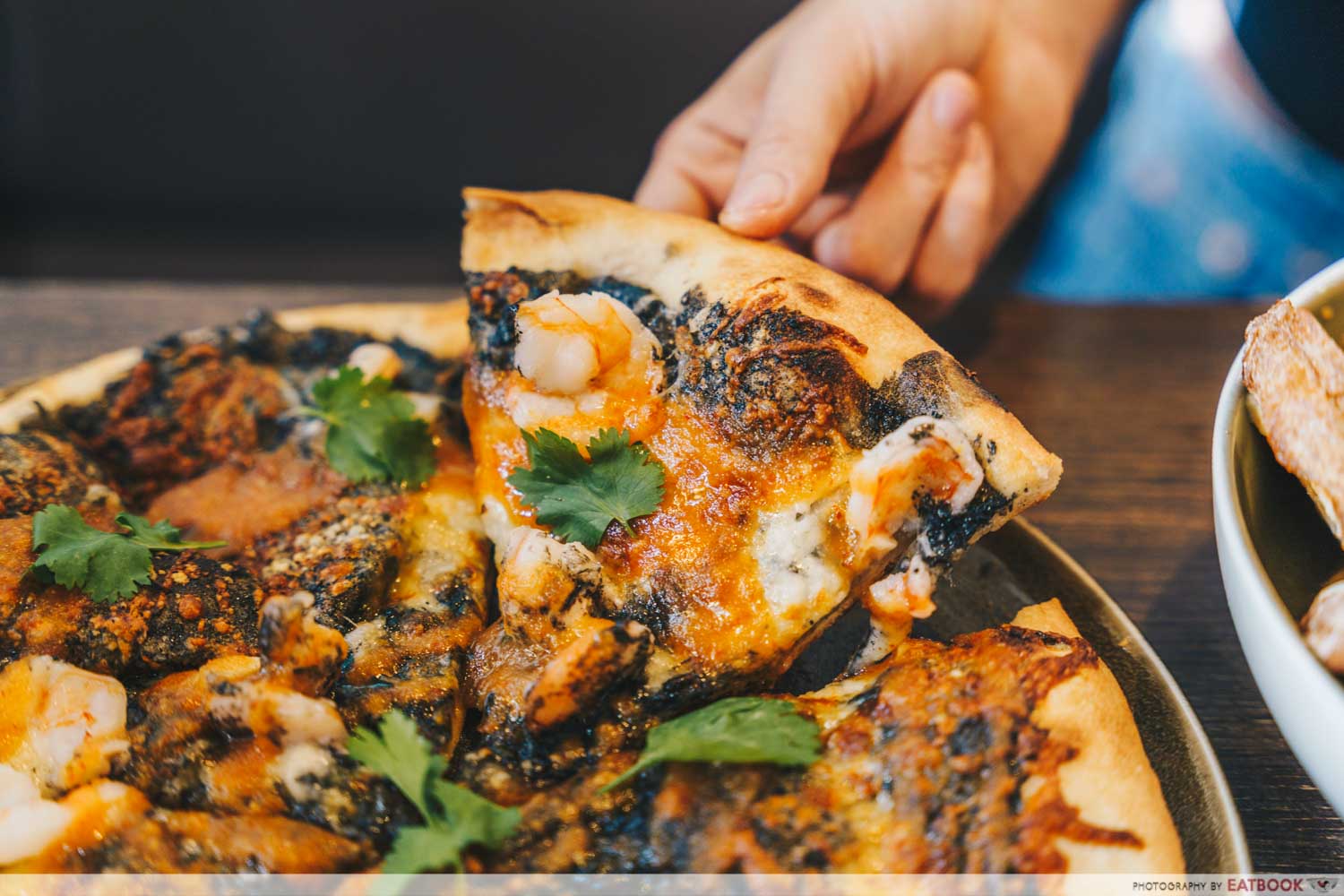 The palm sugar and coriander in the chilli sauce played off well against the sweet, plump shrimp, but do note this is definitely not for the spice-intolerant.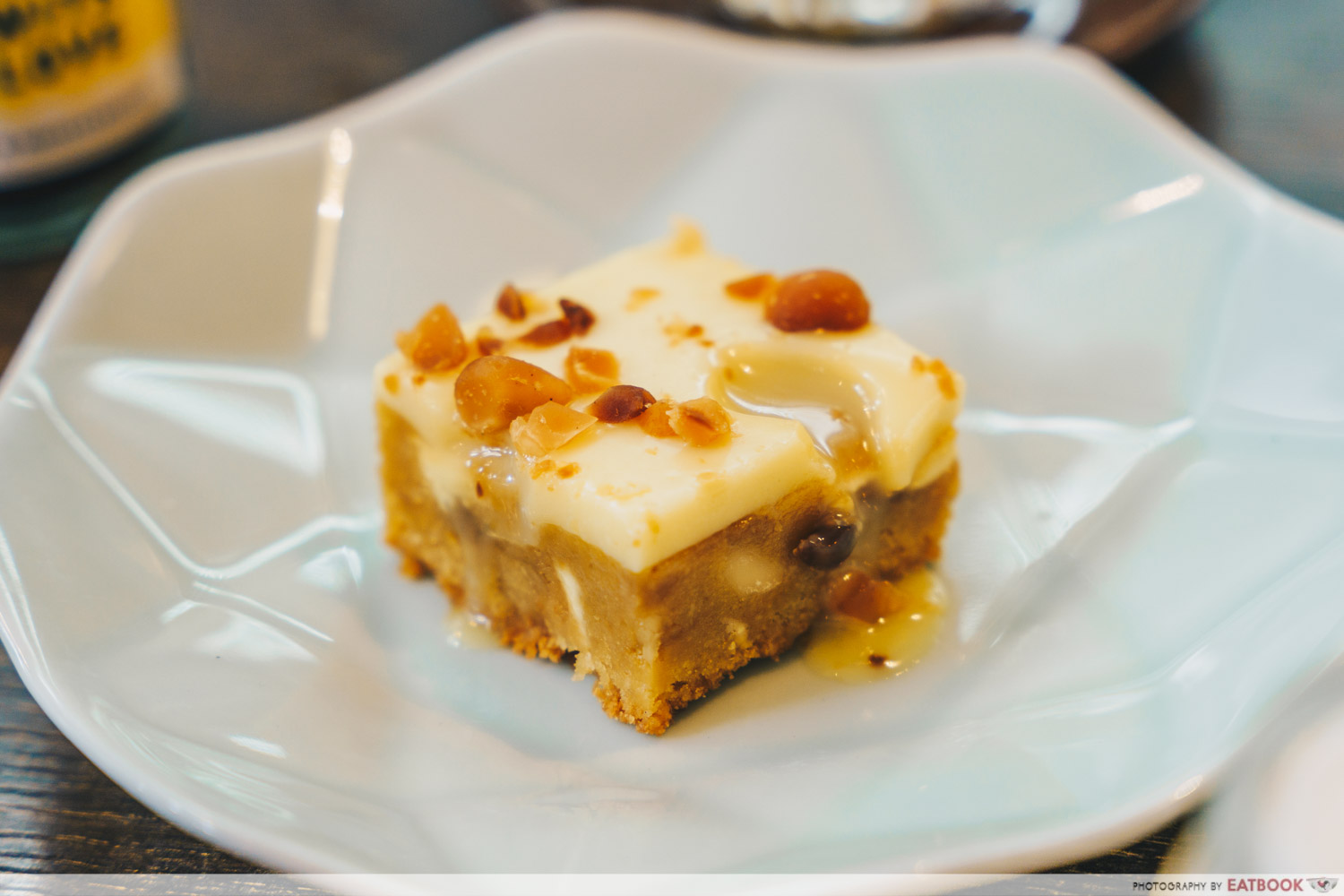 Bee's Knees has a healthy dessert menu, and I highly encourage you to save space for these if you do dine there. The Macadamia Brown Butter Blondie ($5) is all brown butter, worked into a dense, brownie-like batter, then topped with a white chocolate glaze and toasted macadamia nuts. I'm one who normally goes for chocolate desserts, but this swayed me to the light side.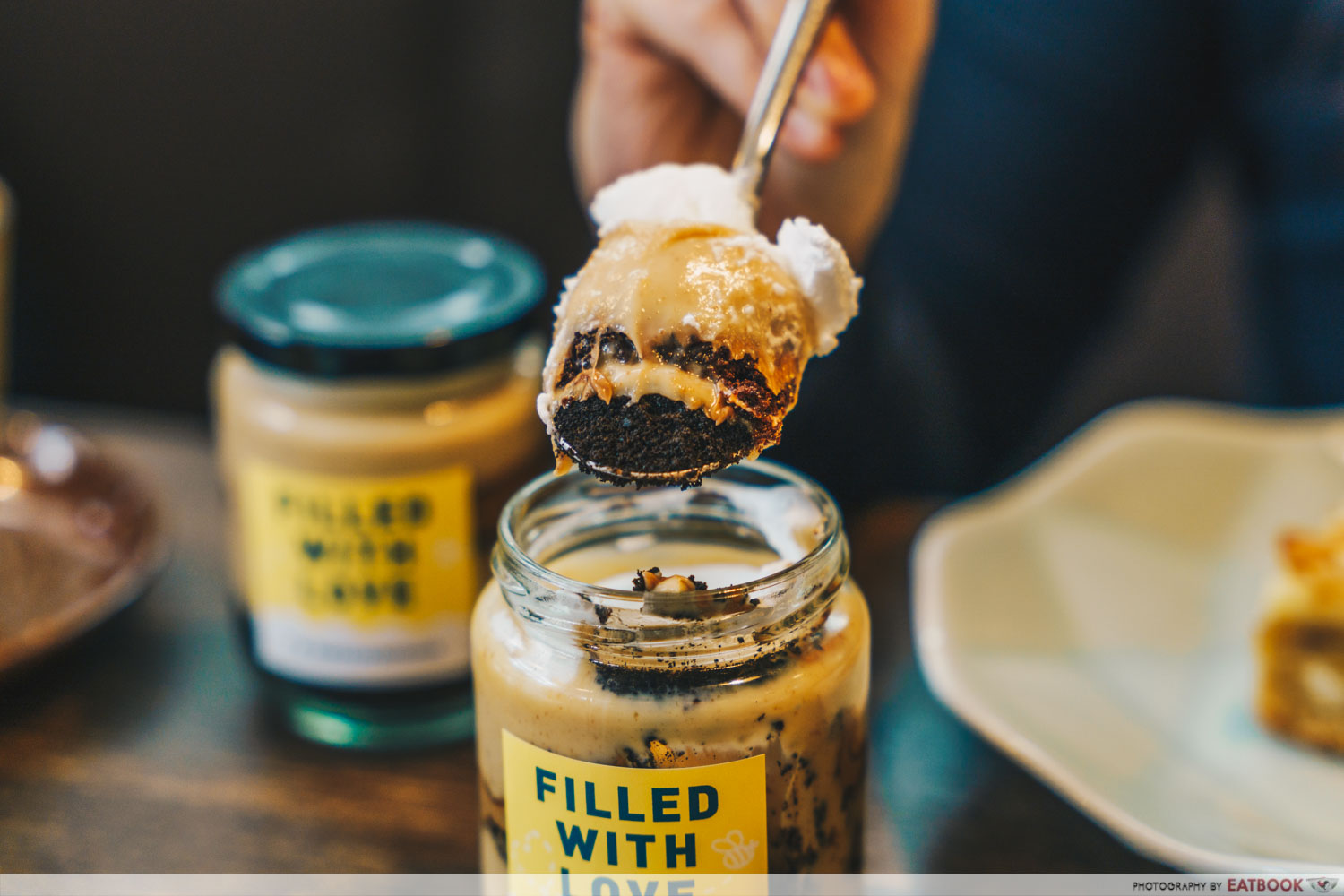 Jar cakes are another signature here, so we tried the Fluffernutter In A Jar ($9). This is a Kinder Bueno bar grown up—layers of hazelnut praline, marshmallow meringue, chocolate sponge, and cookie crumbs score big on texture. Nutty, chocolatey, and not overwhelmingly sweet, I could put away two jars, solo.
Ambience at Bee's Knees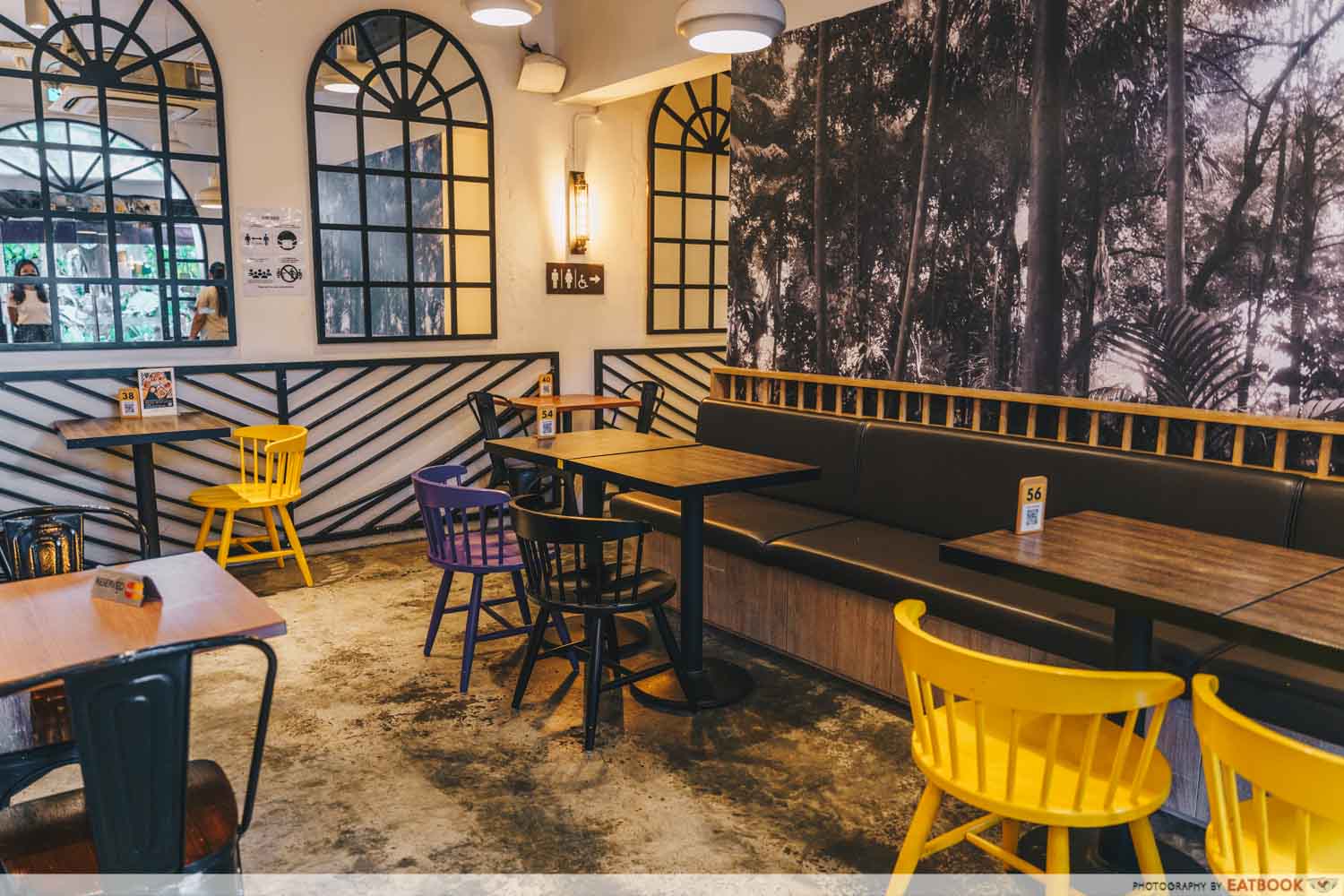 Bee's Knees' ambience really can't be beat. Not only is the cafe surrounded by the verdant Botanic Gardens, but the compound is in a black-and-white colonial bungalow that hails from the 1920s. The interior is equally attractive, with comfortable furnishings and long booth tables, great for seating groups.
Though the cafe is not near to the Botanic Garden's MRT station, it is a short, scenic walk just shy of ten minutes via Cluny Park Way.
Tittle Tattle Review: 24-Hour Bistro-Bar At Selegie With Waffles And Mentaiko Lobster
The verdict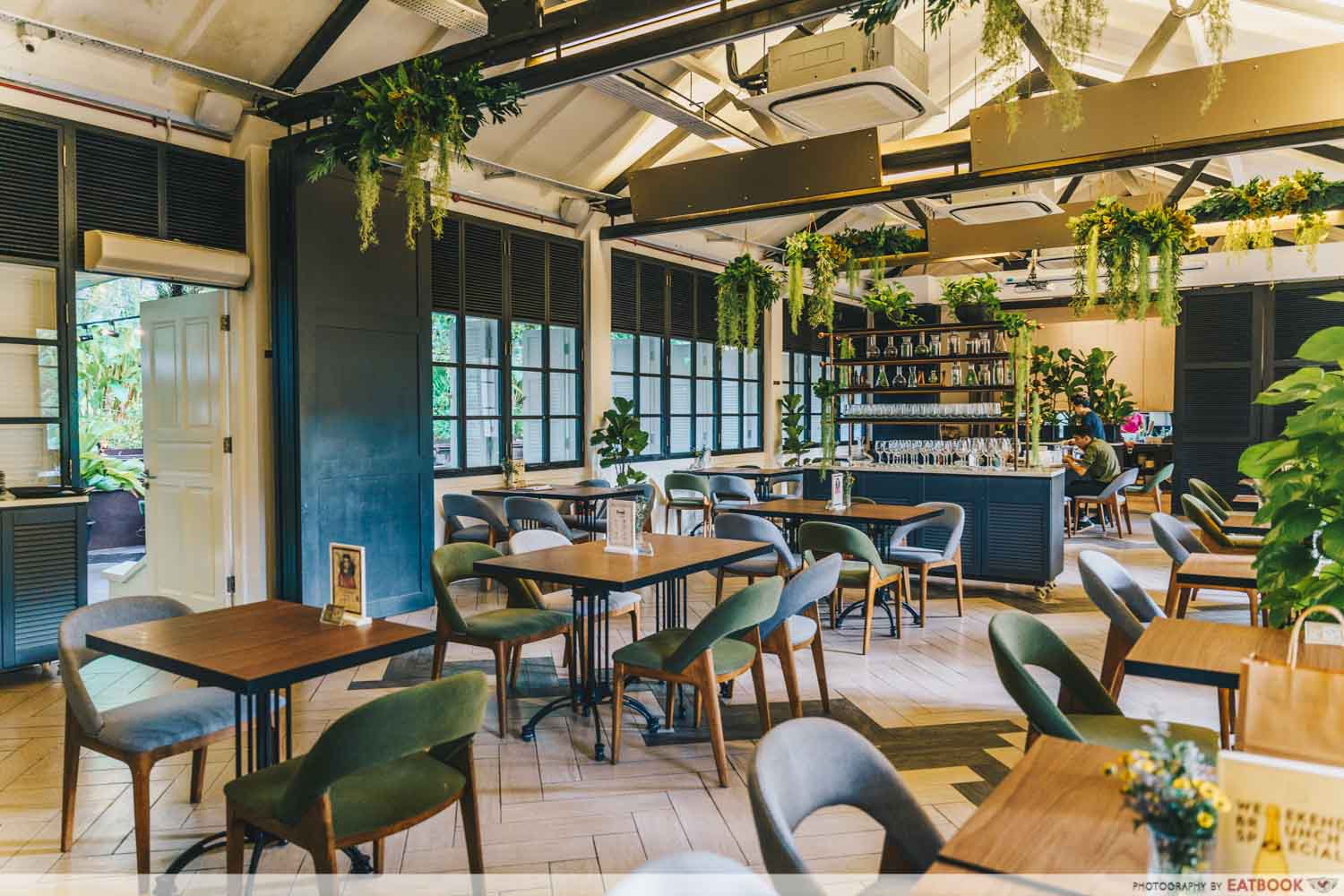 Chef Sujatha seems to have come into her own with the new menu at Bee's Knees, pushing out Asian fusion dishes with familiar names, yet unexpected twists. Our meal was punctuated with nods of bliss, and even at points where we were too full, we pressed on to continue pushing fork to mouth.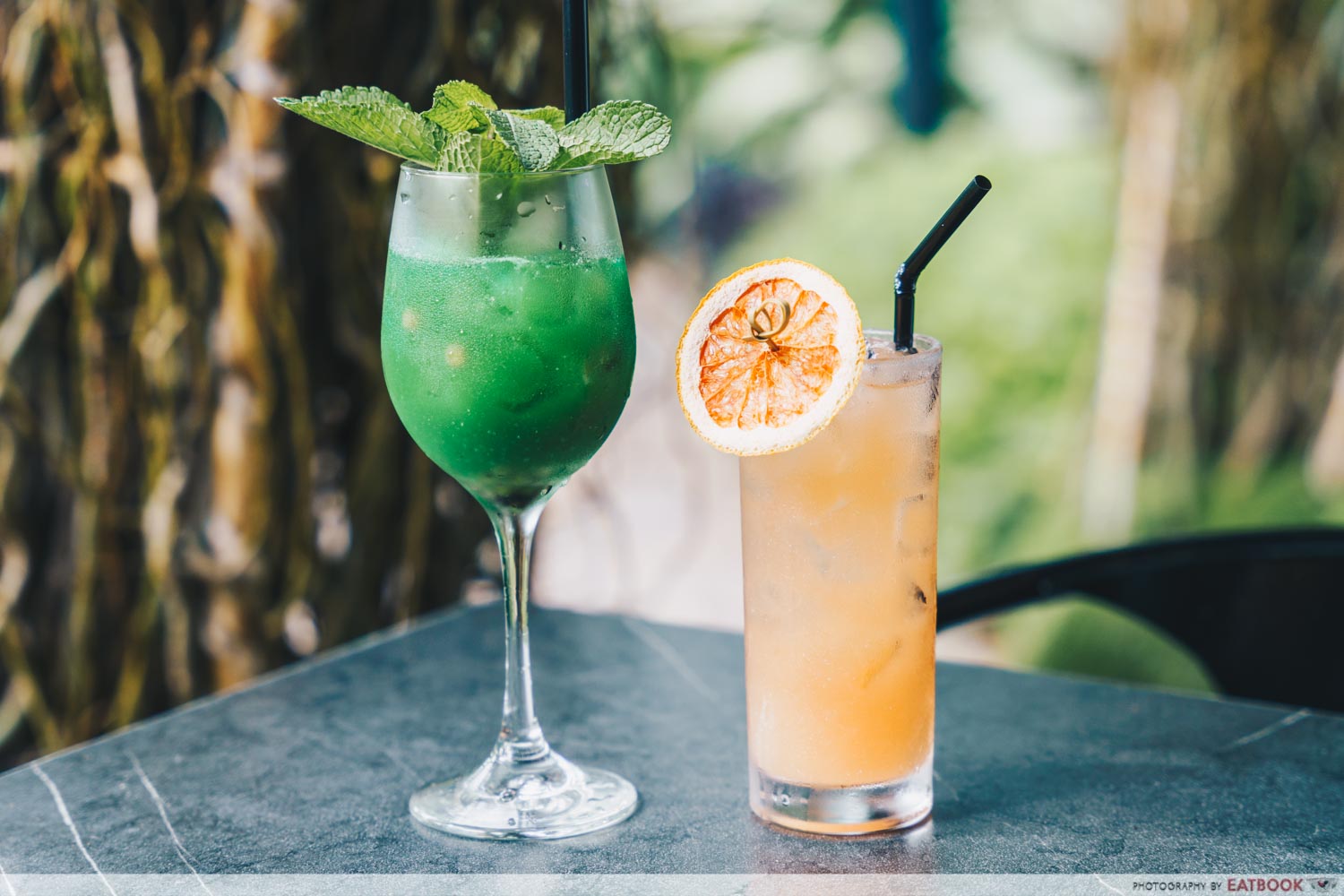 Beyond the inventive cafe dishes on the menu, another reason to visit Bee's Knees is the atmosphere. Great meals are made better with quality ambience. The fact that Bee's Knees is shrouded by the Botanic Gardens makes the cafe feel like you're removed from the bustle of Singapore, cementing it as a place we'll return to for cocktail hour, date nights and other special occasions.
East Coast Commune Review: IG-Worthy Cafe With Sourdough Waffles And "CharMee" Pasta In East Coast
For more scenic new cafes to check out, visit East Coast Commune at East Coast Park for sourdough waffles and more fusion fare. Also, there's a 24-hour bistro that just opened near Little India known as Tittle Tattle, great for when the hunger pangs hit, no matter the time of day.
Address: 50 Cluny Park Road, Level 1, Botanic Gardens, Singapore 257488
Opening hours: Daily 8am to 10pm
Tel: 9815 3213
Website
Bee's Knees is not a halal-certified eatery.
Photos taken by Lim An.
This was a media tasting at Bee's Knees.
Bee's Knees Review: Scenic Garden Cafe Has Spicy Duck Loaded Fries And Squid Ink Pizza
Summary
Pros
– Inventive Asian-fusion dishes that stand apart from usual cafe fare
– Gorgeous ambience
– Generous portions great for sharing
Cons
– Location not the most accessible
– Price point can be high for mains
Recommended dishes: Spicy Duck Loaded Fries ($17), Seafood Stew ($28), Macadamia Brown Butter Blondie ($5)
Opening hours: Daily 8am to 10pm
Address: 50 Cluny Park Road, Level 1, Botanic Gardens, Singapore 257488