---
Singapore Botanic Gardens food for all
---
Singapore Botanic Gardens has always been a popular spot for families to have a picnic at on a weekend afternoon. If you are feeling lazy and don't want to whip up a meal, there are many hidden food gems nearby as well. From spots for your romantic date to cheap food for students on a budget, here is a list of Singapore Botanic Gardens food places that will be able to fill you up.
---
1. Halia
---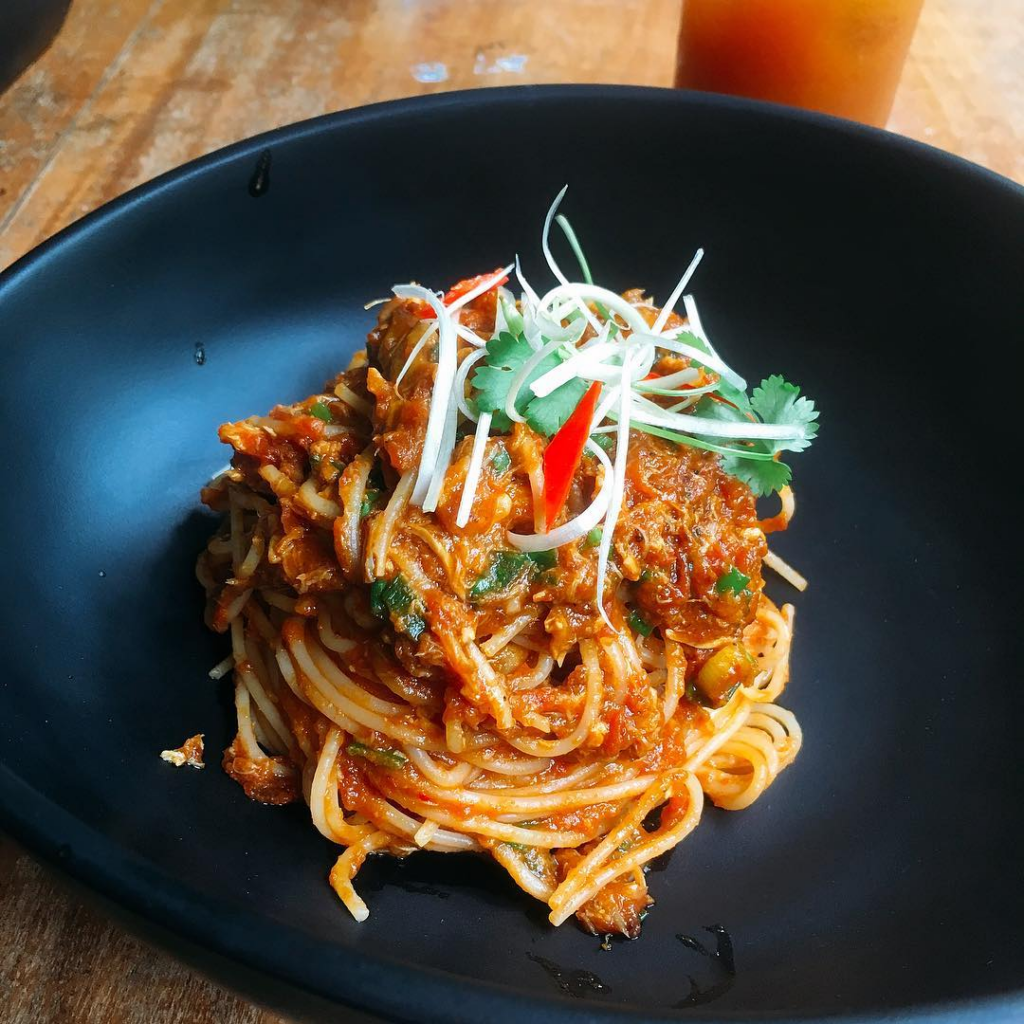 Image credit: @sendaidays_baru
Opened in 2001, Halia is a mainstay at the UNESCO park. The halal-certified restaurant is best known for being one of the best garden restaurants in Singapore, as it is surrounded by the lush greenery of Singapore Botanic Gardens. On the menu are your usual brunch fare of Smashed Avocado on Toasted Sourdough ($13++ for single) and Fresh Yoghurt Pot ($9++) comprising locally handcrafted cow milk and a medley of fruits. They also have plenty of fusion creations, and a famous one to get is their Halia's Singapore-Style Chilli Crab Spaghettini ($26++) that's both sweet and tangy, with a slight kick of spice.
Address: 1 Cluny Road, Ginger Garden Singapore Botanic Garden, Singapore 259569
Opening hours: Mon-Thurs 9am to 9:30pm Fri 9am to 10pm, Sat 10am to 10pm, Sun 10am to 9:30pm
Tel: 8444 1148
Website
---
2. Botanico
---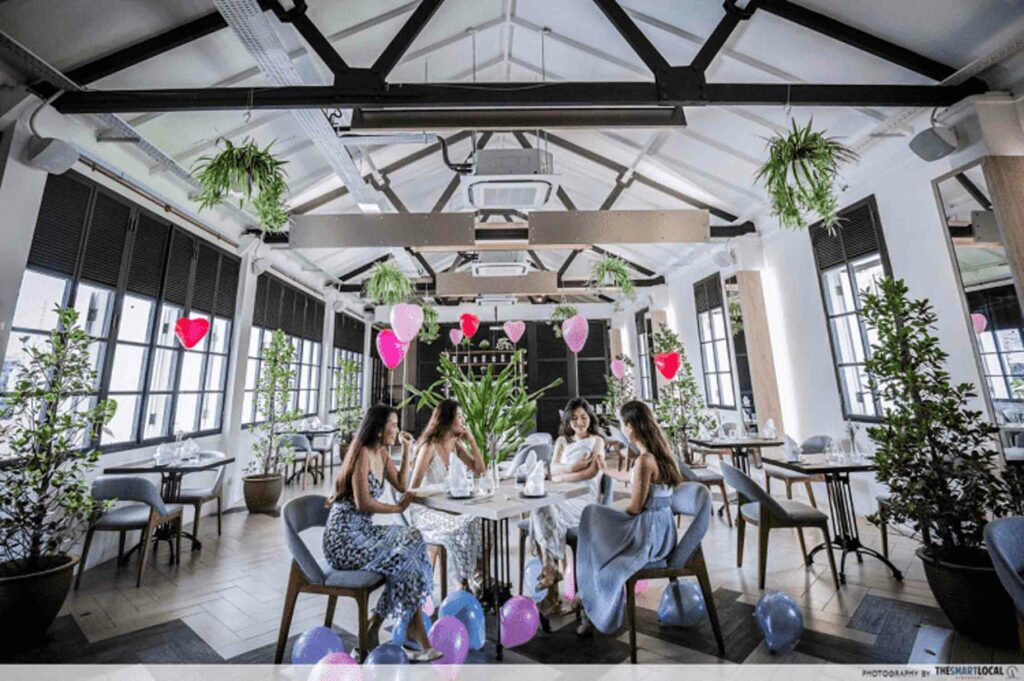 Situated at The Garage, Botanico focuses on using fresh produce, especially local herbs. An interesting dish to have is the Foie Gras Latte ($15++), where foie gras is blended with cream and chicken stock to become an umami soup. Balancing out the richness is an airy milk foam, and a brioche to tip in. Carry on your meal with the Hae Bi Hiam Conchigile ($28++) where fresh pasta is tossed with dried shrimp and chilli, before being topped with grilled prawns and pickled baby turnips.
They also have a weekend 4-Course Set Brunch, at $60++ a person with minimum two to dine. This set menu gives you great value for money, as it comes with a choice of all their favourite dishes.
Address: 50 Cluny Park Road, Level 2, Singapore Botanic Gardens, Singapore 257488
Opening hours: Tue-Fri 6pm to 10pm, Sat-Sun 11am to 3pm, 6pm to 10pm
Tel: 9831 1106
Website
---
3. LeWu Cafe
---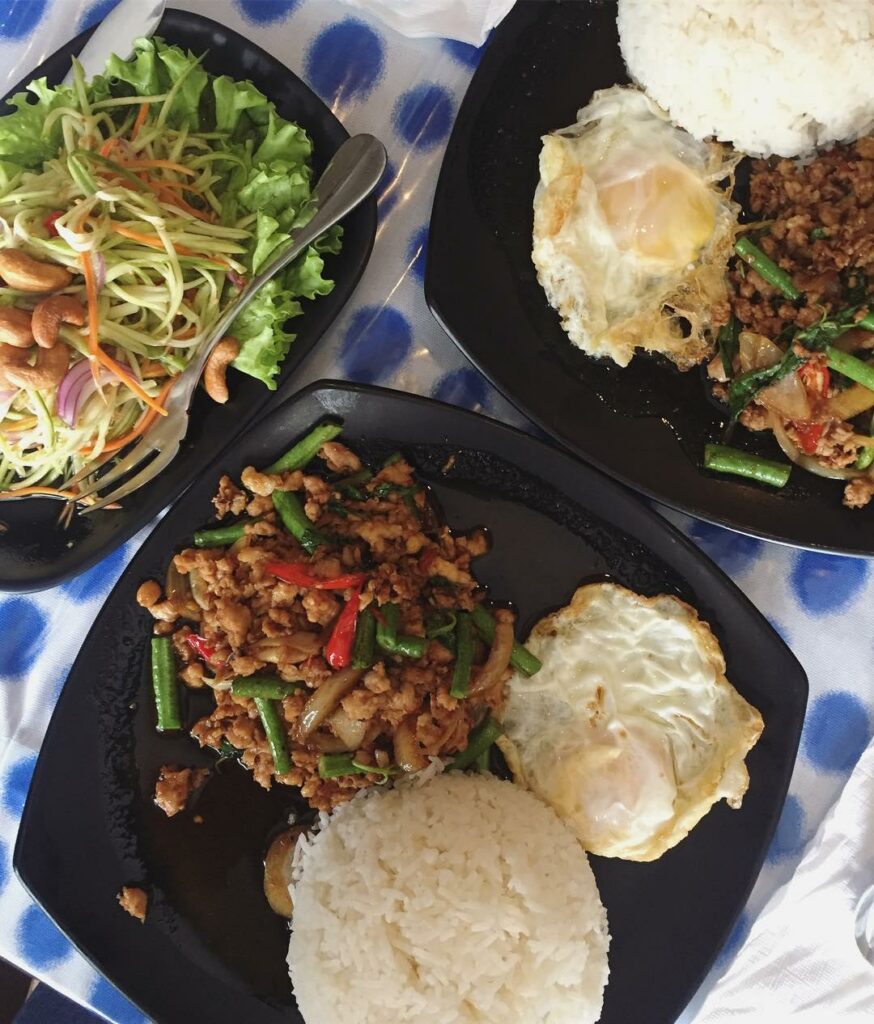 Image credit: @alexia_yu
Located a stone's throw away from Botanic Gardens MRT Station is a hidden gem – LeWu Cafe. Although this may appear to be an unassuming stall, LeWu Cafe sells delectable Thai dishes such as Pad Thai ($10) and Basil Pork Rice ($9). The dishes offer value for money given the big portions. If Thai food isn't your thing, they serve Western fare as well. They also offer affordable student meals from $5 that will definitely not break the bank.
Address: 551 Bukit Timah Road, Singapore 269692
Opening hours: Daily 11:30am to 9:45pm
Tel: 8228 7394
Website
---
4. Micro Bakery & Kitchen
---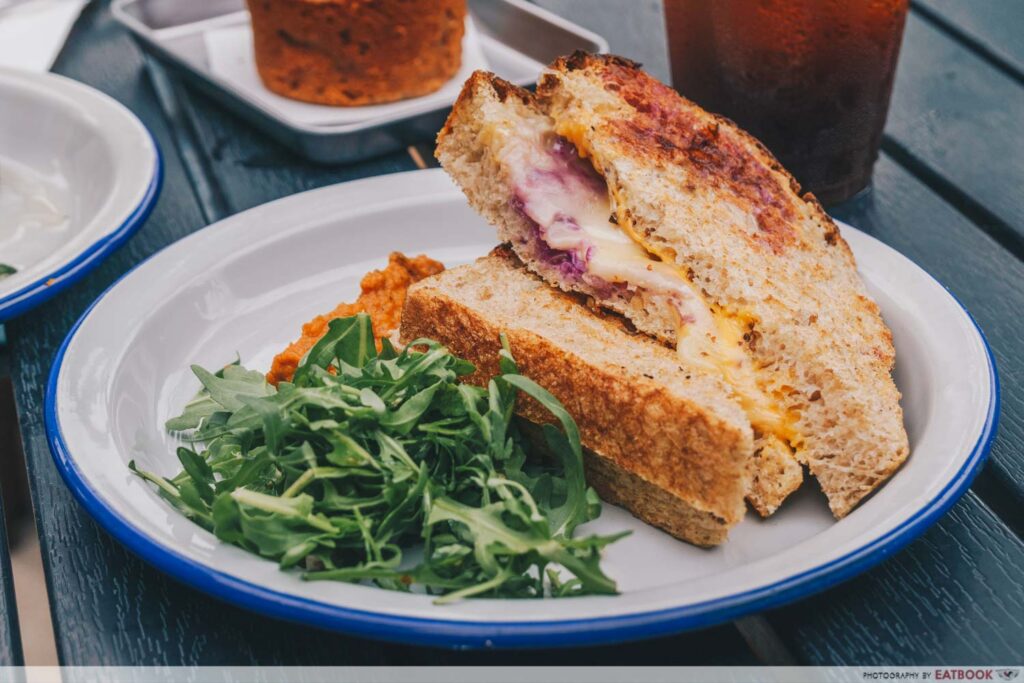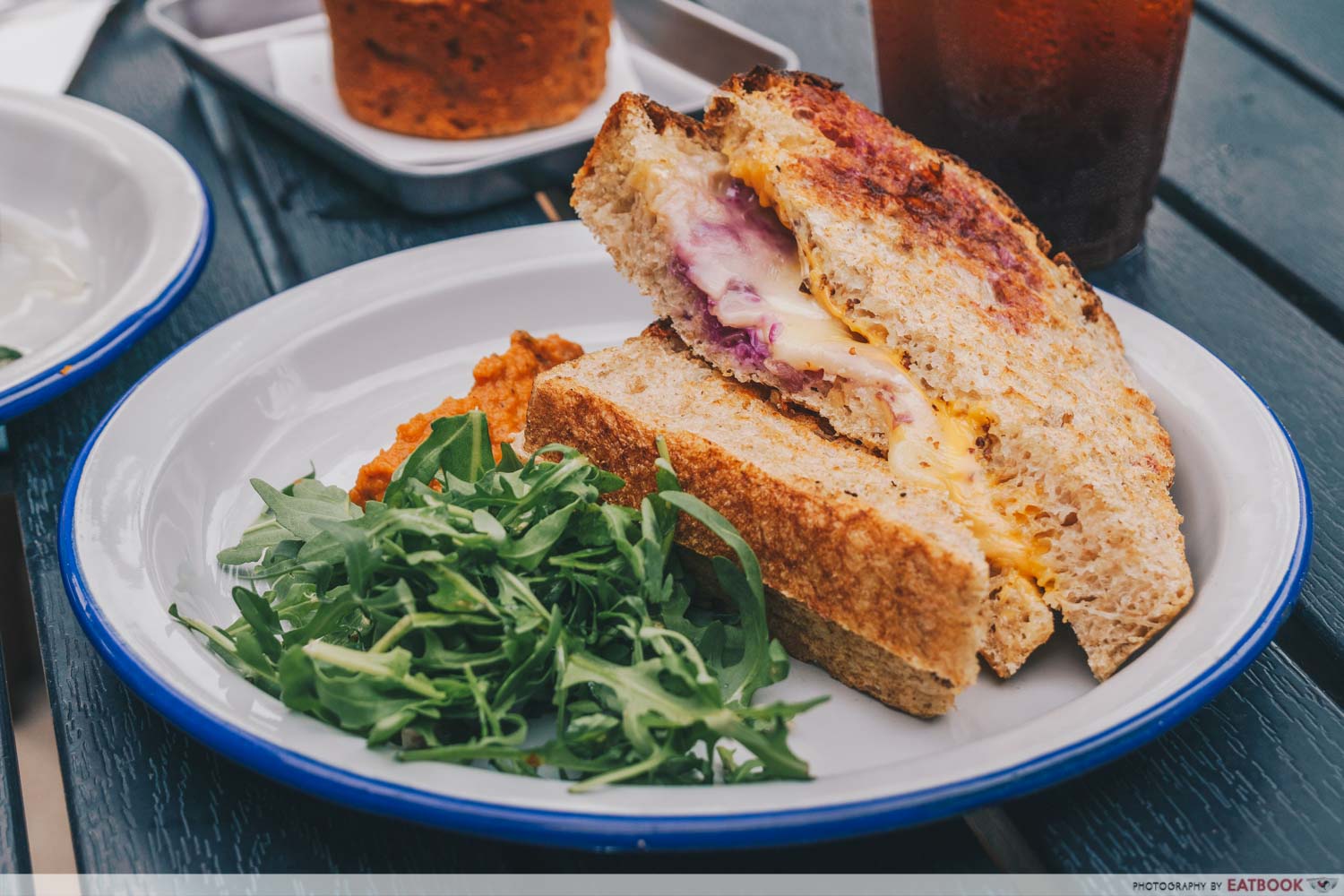 Taking over where The Bakery by Woodlands Sourdough used to be is Micro Bakery & Kitchen. This hidden gem near Singapore Botanic Gardens offers a variety of baked goods. From toasts to sourdough bread, carb enthusiasts will be spoilt for choice! Their famed sourdough ciabatta ($5) is known for being dense yet moist and moreish. Other highlights include their Grilled Cheese Sandwich ($12), which comes with tangy sauerkraut and house-made tomato jam. The tanginess from both ingredients blend well with the Brie de Meaux, mozzarella, and cheddar blend.
Read our full review of Micro Bakery & Kitchen!
Address: 10 Jalan Serene, #01-05, Serene Centre, Singapore 258748
Opening hours: Wed-Sun 8:30pm to 5pm
Tel: 8339 4133
Website
---
5. Selera Rasa Nasi Lemak
---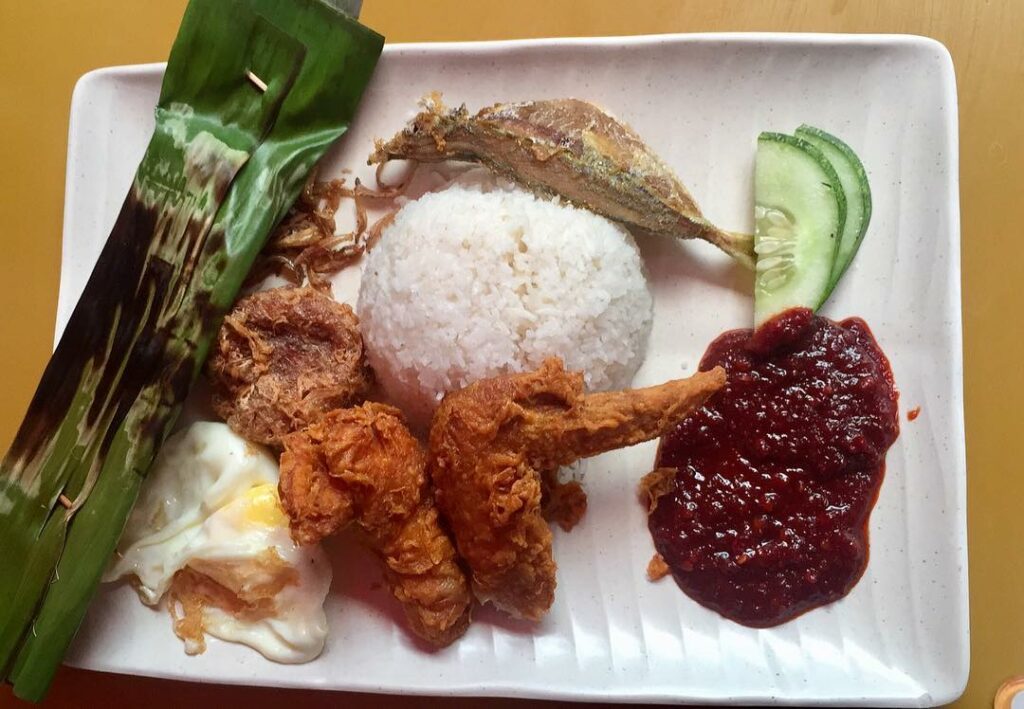 Image credit: @mikoshiro
Nasi lemak lovers will definitely be familiar with Selera Rasa Nasi Lemak. You can get the Full House ($4.50), which consists of an egg, fried chicken wing, otah, ikan bilis, basmati rice and fragrant sambal chilli. PM Lee personally hosted Indonesian President Joko Widodo here in 2014, and the Sultan of Brunei will never fail to dapao this nasi lemak when he is in Singapore! Be prepared to queue as there is always a long line at the stall.
8 Adam Road Food Centre Stalls Including Cheese Goreng Pisang And Mee Goreng With Fries
Address: 2 Adam Road, #01-02, Adam Road Food Centre, Singapore 289876
Opening hours: Sat-Thur 7am to 5pm
---
6. The Affogato Bar
---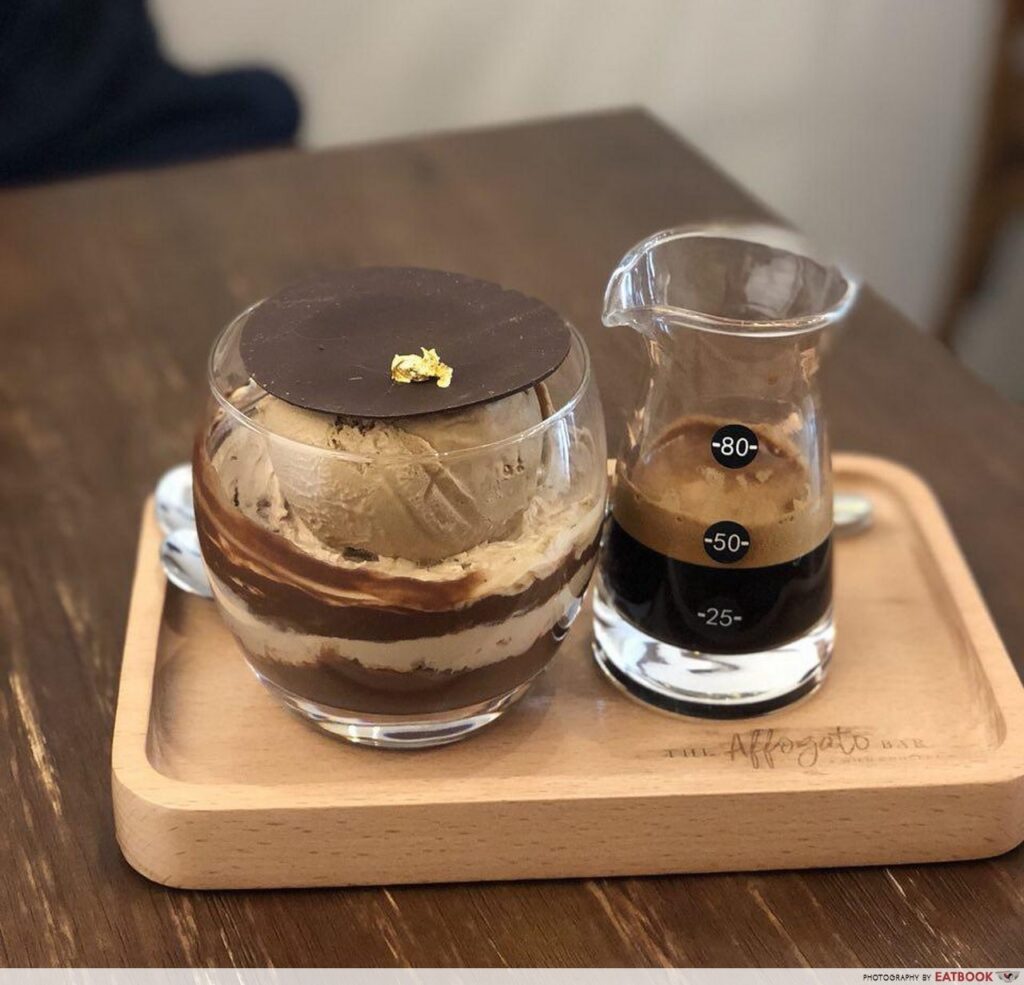 If you are looking for a cosy cafe to have dessert at, make your way down to The Affogato Bar. This cafe serves up decadent affogato desserts. Chocolate and coffee lovers will love their specials such as La Opera ($15.90) and Death by Chocolate ($14.90). The latter consists of a scoop of chocolate sorbet, brownie chunks, and chocolate pieces, accompanied by a glass of aromatic espresso.
Address: 501 Bukit Timah Road, #01-04B, Cluny Court, Singapore 5258748
Opening hours: Daily 8am to 11pm
Tel: 9238 9005
Website
---
7. Curry Wok
---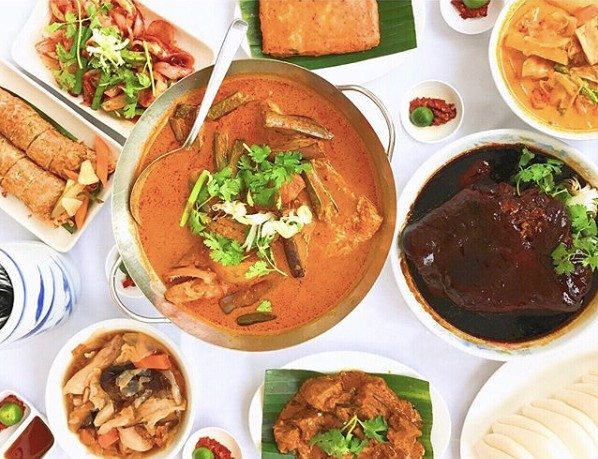 Image credit: @currywok_sg
Curry Wok is a homey place for you and your friends to have zi char along Bukit Timah Road. Their traditional dishes are a hit among both working adults and students due to their affordable prices. Share their Braised Pork Knuckle ($26) or Curry Fish Head ($26) with your clique and end off the meal with a bowl of refreshing Aloe Vera with White Fungus ($4).
Address: 5 Coronation Road, #01-04, Coronation Arcade, Singapore 269406
Opening hours: Mon 11am to 9pm, Wed-Sun 11am to 9pm
Tel: 6464 8878
Website
---
8. Yong Chai Chicken Rice
---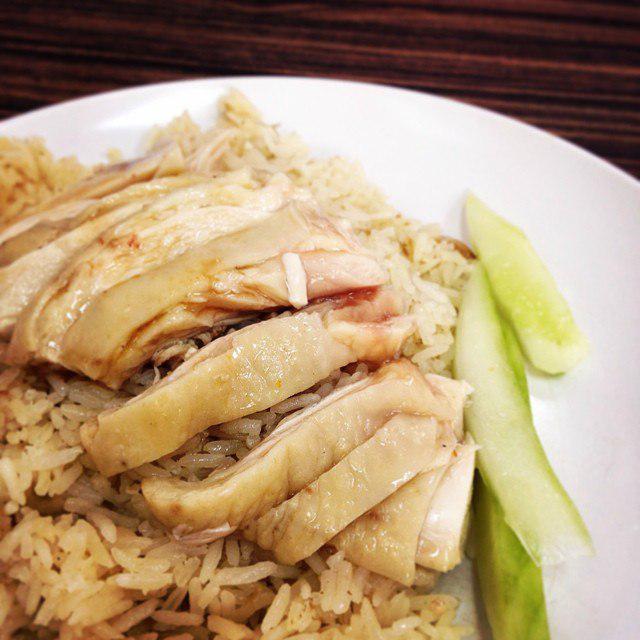 Image credit: @abery
Bukit Timah is known for being an atas neighbourhood with expensive food. However, there are many affordable options that are suitable for those on a budget as well! Located right beside Curry Wok is another zi char contender – Yong Chai Chicken Rice. Besides chicken rice, they serve other zi char dishes such as Stir-Fry Prawn Omelette ($6) and Hor Fun ($4.50). The dishes have a strong wok hei taste, and do look out for the chef who cooks the dishes skillfully over a large flame.
Address: 5 Coronation Road, #01-02, Coronation Arcade, Singapore 269406
Opening hours: Daily 7am to 6pm
Tel: 6468 9859
Website
---
9. Simply Bread
---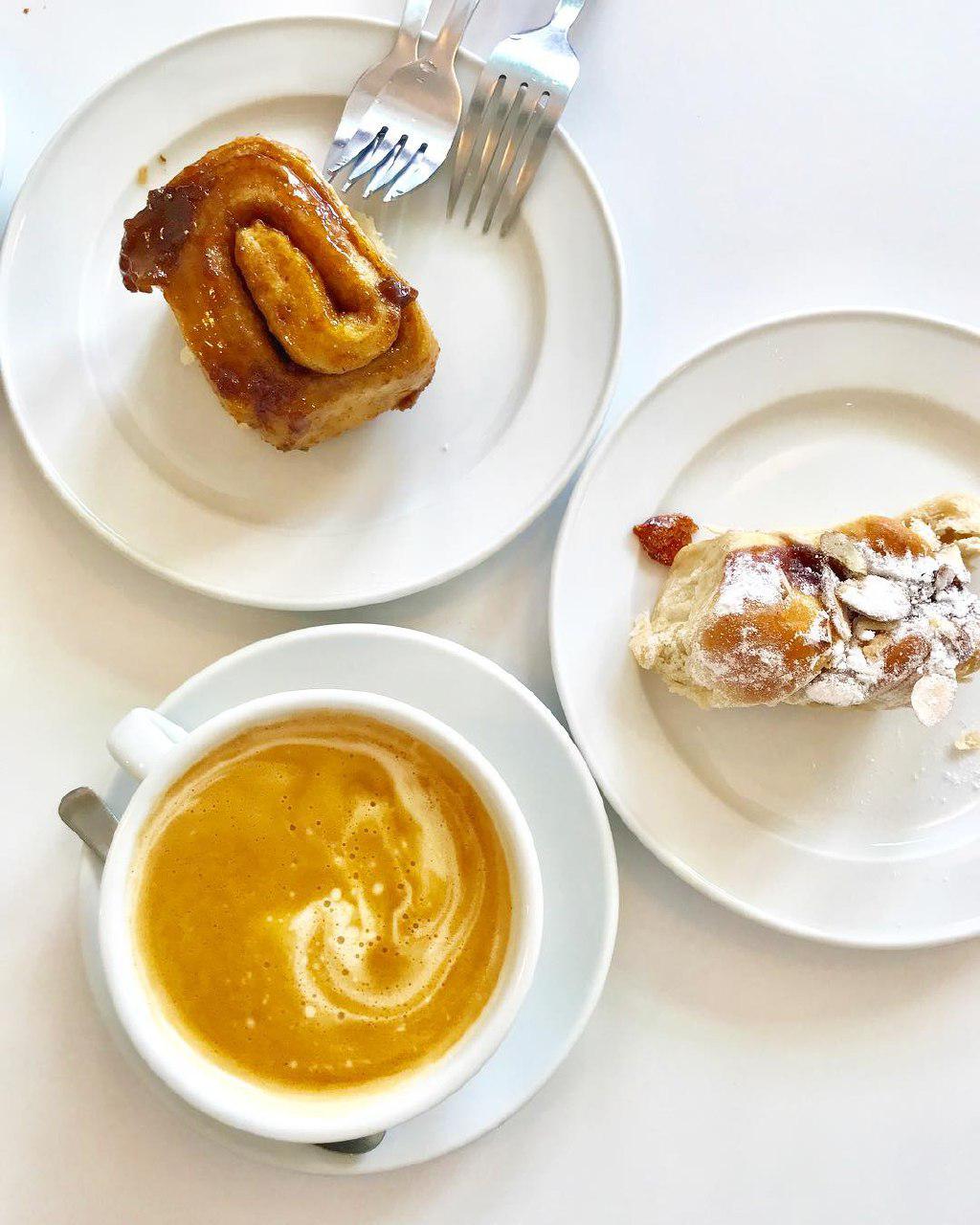 Image credit: @paulina.oktari.halim
There are several bakeries near Botanic Gardens MRT Station and Simply Bread is one that is not to be missed. Once you enter the shop, you will be pleasantly greeted by the aroma of baked goods wafting in the air. My personal favourite is their Sticky Buns ($1.85). The fluffy buns are coated evenly with thick cinnamon glaze. Even so, these goodies aren't overly sweet, making them a great afternoon treat. If you aren't a fan of desserts, do try their bread loaves, which are very popular!
Address: 501 Bukit Timah Road, #02-07, Cluny Court, Singapore 259760
Opening hours: Daily 8am to 9pm
Tel: 6763 2628
Website
---
10. Hom Aroy Thai Food
---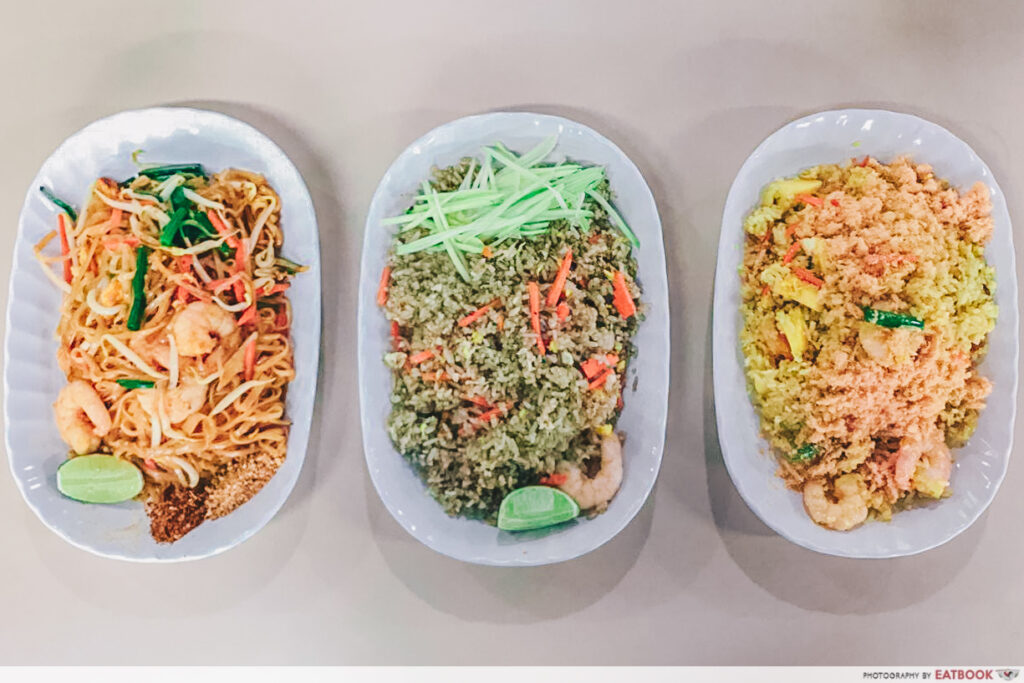 Originally located at a market in Toa Payoh, Hom Aroy Thai Food opened their second branch last year at Coronation Plaza. Nestled in a corner at level three, they serve up a variety of Thai dishes. Try their delicious Pineapple Fried Rice ($6) for a filling meal. Their Thai Green Curry ($8) is creamy and smooth, making it a great addition to the rice. Pair it with a refreshing glass of Thai Milk Tea ($1.50) to soothe your throat while digging into their spicy Tom Yum Soup ($8).
Address: 587 Bukit Timah Road, #03-01, Singapore 269707
Opening hours: Wed-Mon 10:30am to 8pm
Tel: 9727 7446
Website
---
11. Fat Belly and Sugarhaus
---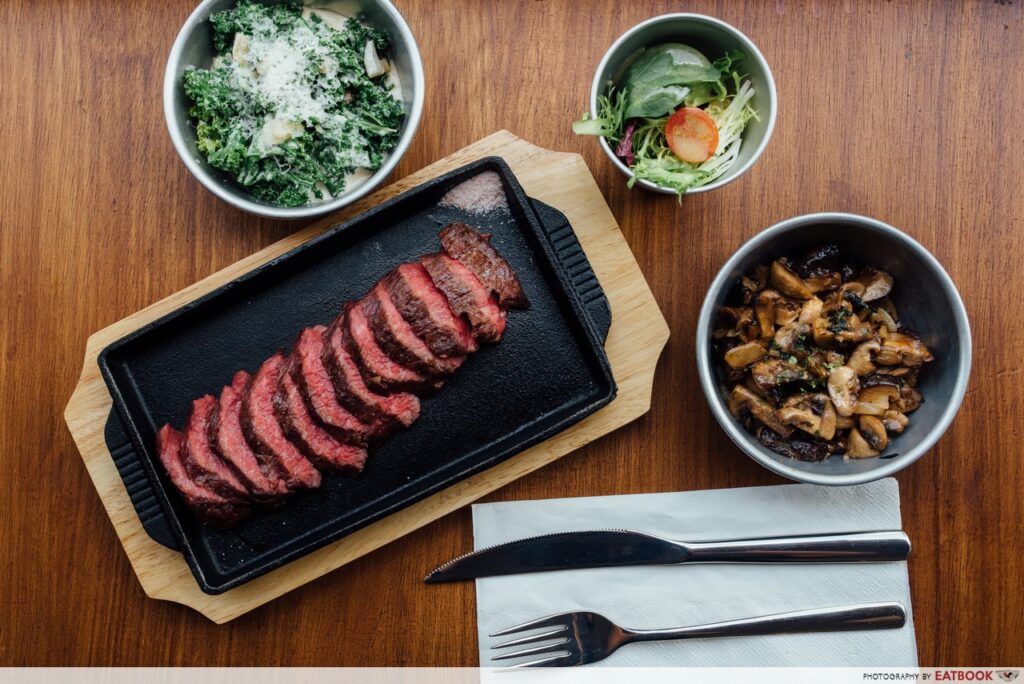 Fat Belly and Sugarhaus are two eateries that share the same location. However, the former opens at night, while the latter opens during the day. For a special occasion, go to Fat Belly with your loved ones for steaks such as Wagyu Marble Score 7-9 Denver Steak ($48++) and 150-day Grain Fed Angus Flat Iron Steak ($22++). If you are a fan of desserts, head down to Sugarhaus during the day for their signature cake – The Galaxy ($8++). This galaxy cake comes with raspberry mousse that is slightly sweet and sour.
Fat Belly And Sugarhaus Review: Double-Identity Cafe With Steak, Foie Gras Ice-Cream And Galaxy Cake
Address: 10 Jalan Serene, #01-03A/04, Serene Centre, Singapore 258748
Fat Belly's opening hours: Sun-Thur 6pm to 10pm, Fri-Sat 6pm to 11pm
Website
Sugarhaus' opening hours: Sun-Thur 11am to 10pm, Fri-Sat 11am to 11pm
Website
Tel: 6314 2247

---
12. My Cozy Corner
---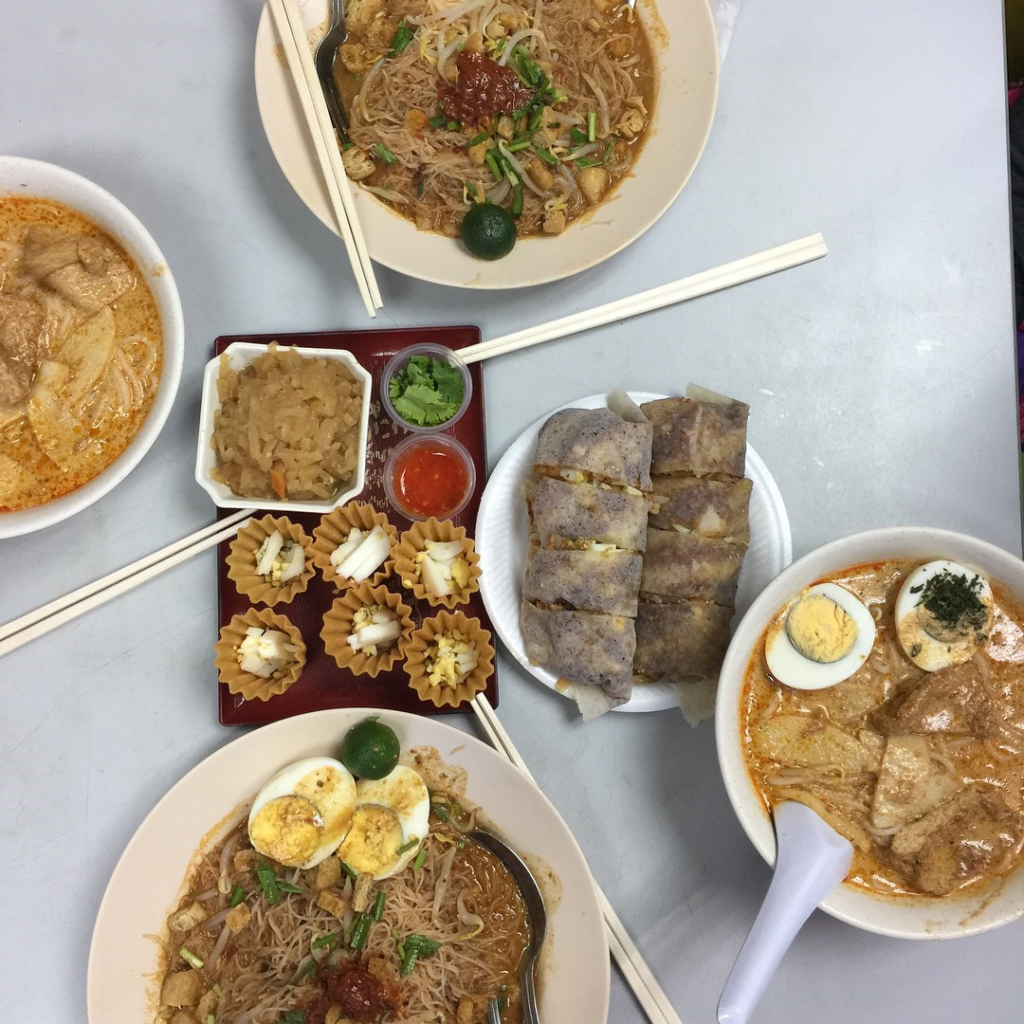 Image credit: @layliano
Tucked away in a corner of Coronation Shopping Plaza, My Cozy Corner has been selling their renowned popiah since 1988. As someone who once studied along Bukit Timah Road for six years, I would often order the popiah ($2.50) after school to satisfy my cravings. The popiah is always packed tightly with ingredients, including crispy garlic bits that add a crunch to it. Beneath the thin layer of skin is fragrant chilli sauce that never fails to add a kick. My Cozy Corner sells other classic dishes such as Mee Siam ($5) and Laksa ($5) as well.
Address: 587 Bukit Timah Road, #02-02, Coronation Plaza, Singapore 269707
Opening hours: Mon-Sat 10am to 7:30pm, Sun 11am to 4pm
Tel: 6463 8286
Website
---
A variety of food at Singapore Botanic Gardens
---
The next time you are around Singapore Botanic Gardens and don't know where to eat, fret not! There are many options for you to choose from and you will definitely find something suitable for your taste buds.