---
Fuel up at these Tanjong Pagar Plaza Market food stalls 
---
Those working in the CBD can rejoice with the recent re-opening of Tanjong Pagar Plaza. Patrons can expect better ventilation and improved seatings amongst other renovations. Here's a list of 10 stalls at the revamped Tanjong Pagar Plaza Market & Food Centre including halal ramen and Thai food.
---
1. Traditional Hakka Rice
---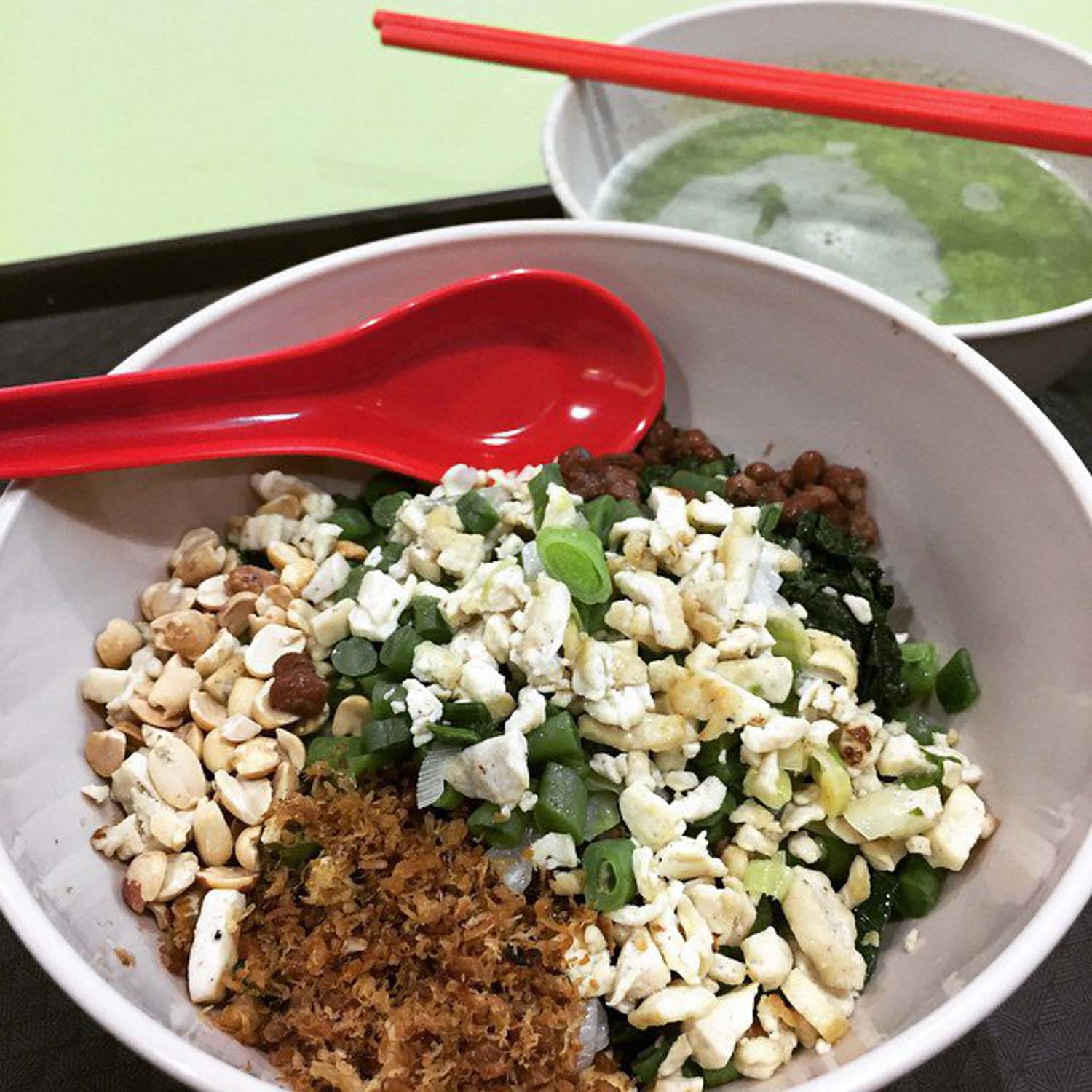 Eating clean can be difficult at a hawker centre, but health-centric stalls such as Traditional Hakka Rice makes it a breeze. Their signature Thunder Tea Rice ($4) features an assortment of toppings such as tofu, long beans, and kai lan. The ingredients are prepared from scratch early in the morning, resulting in a bowl of lei cha that's packed with flavour. If you want more meaty sides, there are other Hakka dishes including yong tau foo ($1) and meatball ($0.50) to choose from.
Unit: #02-21
Opening hours: Mon-Fri 9:30am to 6:30pm, Sat 9:30am to 2pm
---
2. Teochew Satay Bee Hoon
---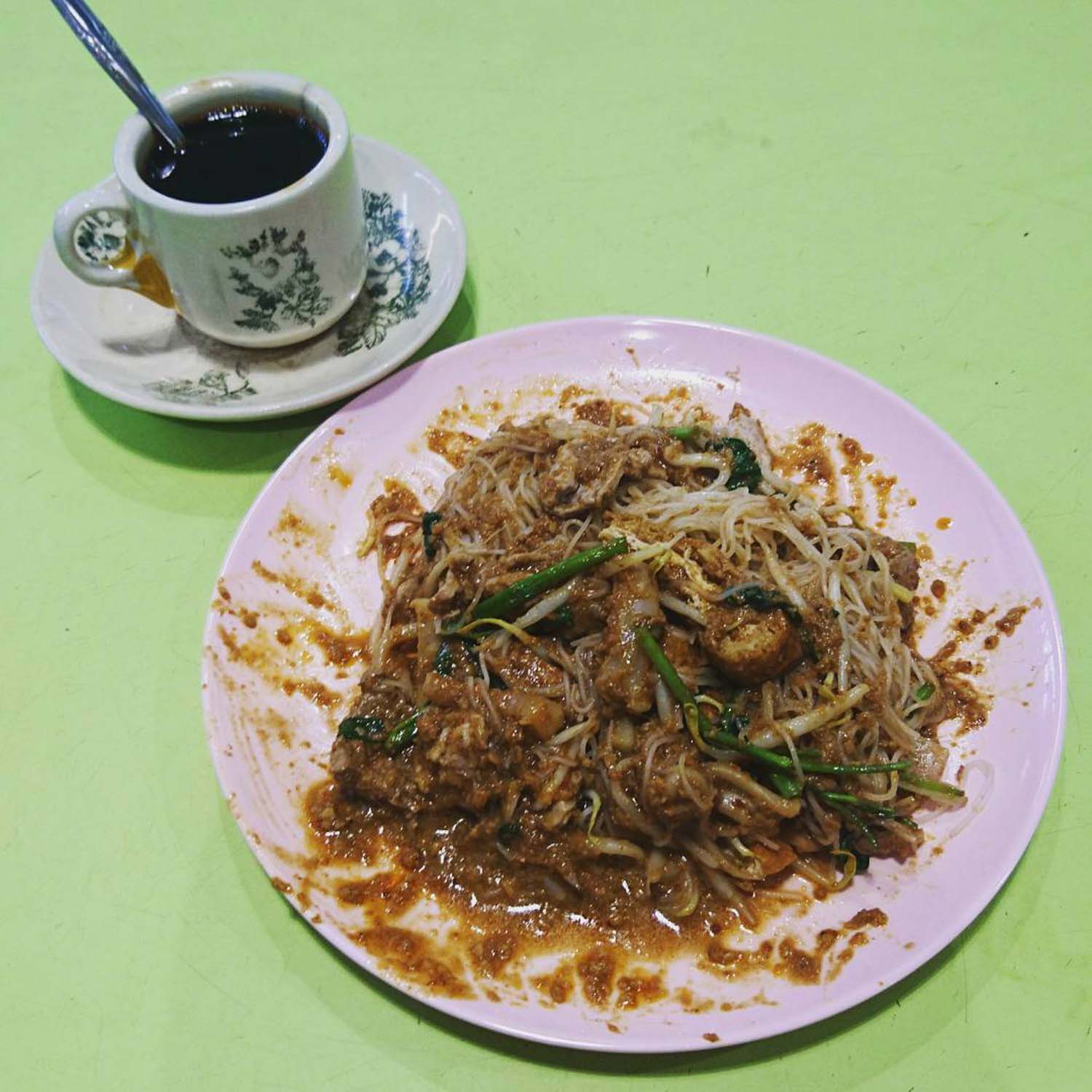 Teochew Satay Bee Hoon is one of the OG hawker stalls that has been at Tanjong Pagar Plaza since its opening in 1977. This family-run stall serves the classic Satay Bee Hoon ($3.30/$4.30/$5), which comes with a myriad of ingredients including cuttlefish, kang kong, beansprouts, pork slices, and liver. With a heavy-handed ladle of savoury peanut sauce poured over the bee hoon, this dish is definitely a messy affair. Patience is needed while playing the waiting game, as each plate is freshly made to order.   
Unit: #02-46
Opening hours: Mon-Fri 8am to 6pm, Sat-Sun 8am to 4pm
---
3. Mad Bros Sg
---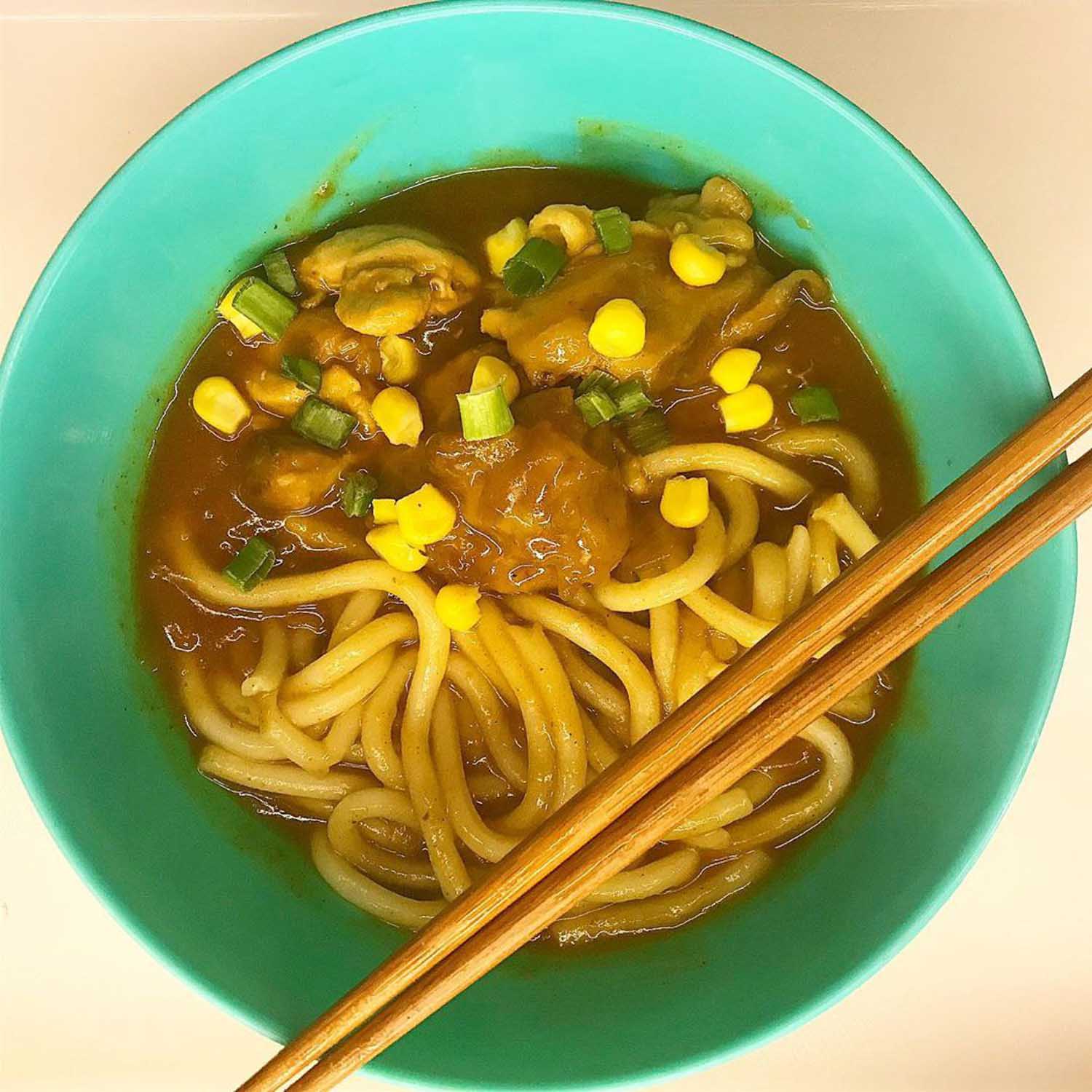 Starting out as a booth at the annual Geylang Serai Ramadan Bazaar, Mad Bros SG decided to set up a permanent shop at Tanjong Pagar Plaza. This halal ramen stall has a running chicken theme in their menu, from the rich and creamy chicken broth used in Tori Pai Tan ($6.90) ramen, to crisp and golden-brown battered chicken cutlet in Tori Katsu Kare Raisu ($7.90). If their ample serving is still not satisfying, you can add on sides such as Chicken Charsiu ($1.50) and Seasoned Egg ($1).
Unit: #02-03
Opening hours: Mon-Fri 10am to 4pm, Sat 11am to 5pm
Tel: 9190 4861
Website
---
4. Rong Xing Yong Tau Fu
---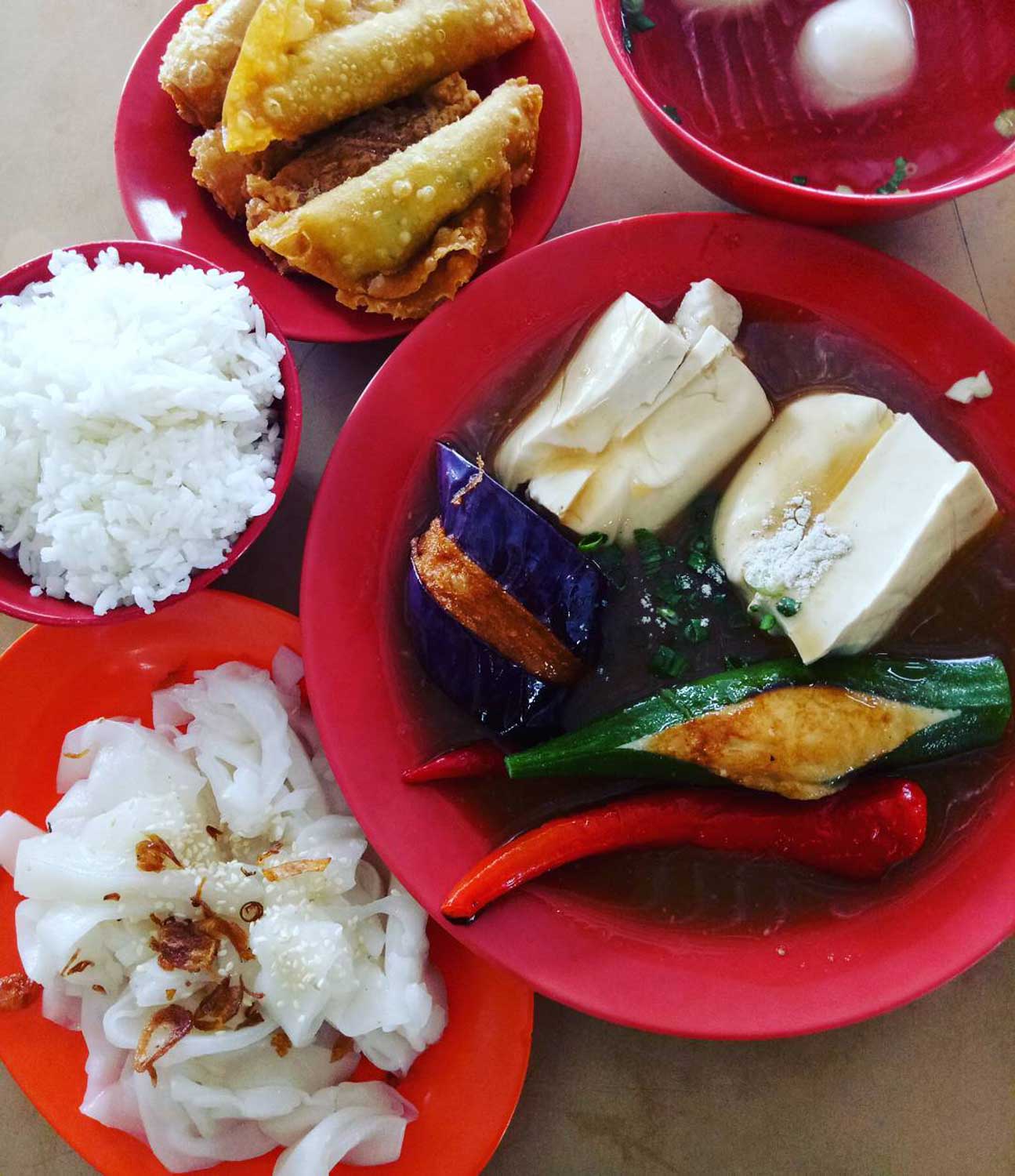 Image credit: @samuelkrishnan21
With fresh-tasting yong tau foo, Rong Xing Yong Tau Foo makes eating clean simple and filling. You can expect the usual suspects: tofu stuffed with fish paste, cuttlefish, and an array of vegetables. What differentiates this particular yong tau foo stall from others is their fresh-tasting ingredients that cost $0.60 each and their flavoursome watercress soup. It's no wonder there are winding queues during lunchtime. If you order the dry version, don't forget to help yourself to their house-made sauces.
Unit number: #02-04
Opening hours: Tue-Sat 7am to 2pm
---
5. Issan Thai Food
---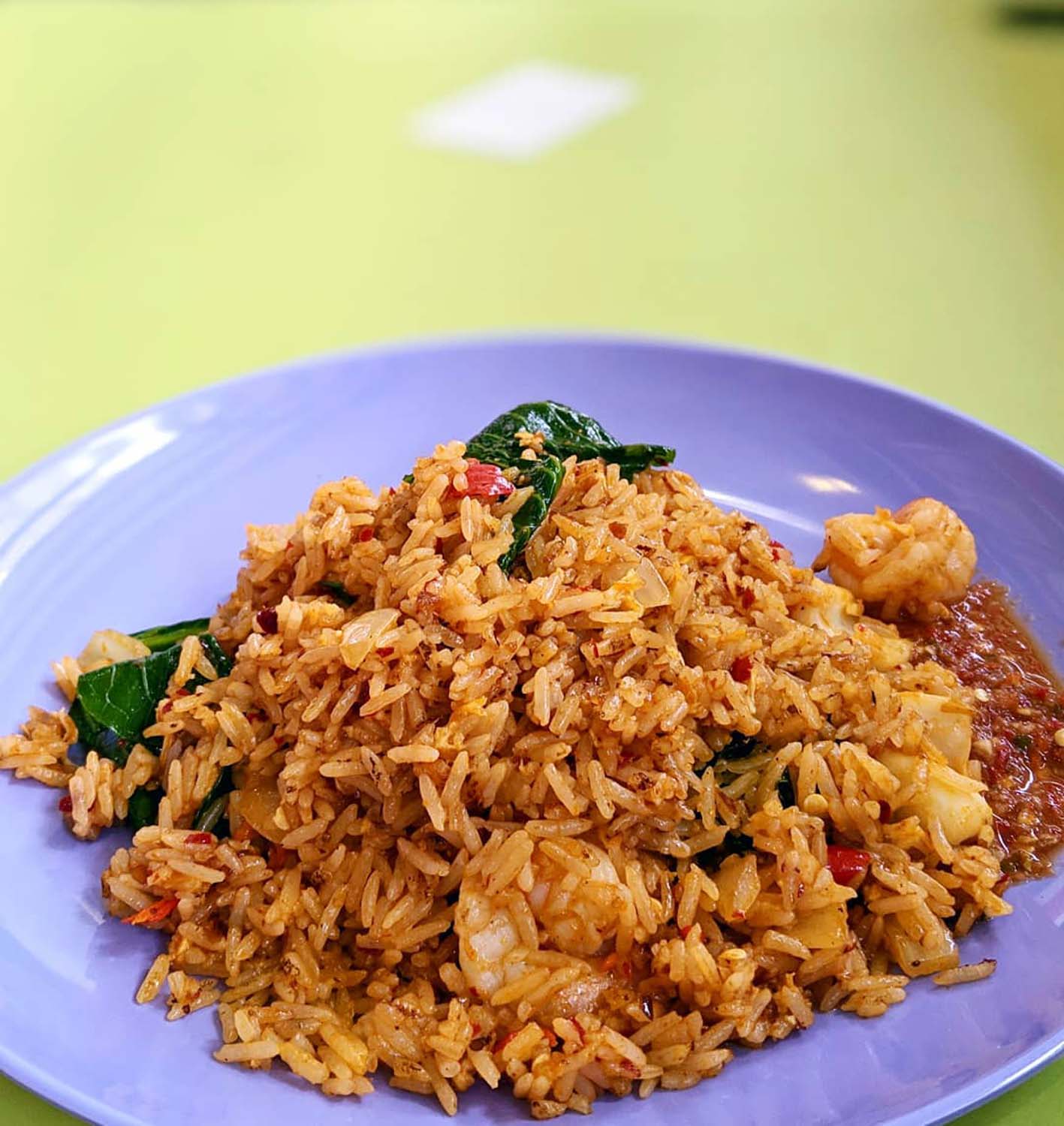 Hit up Issan Thai Food for some inexpensive and legit Thai food. The Pad Thai Noodles ($4.50) has a great mix of sweet, tangy, and spicy, where each element comes together in harmony. Each bite of stir-fried noodles is packed with flavour and strong wok hei notes. We also enjoyed their Green Curry ($6), which has its spiciness taken down a notch by the creamy coconut milk.
Unit number: #02-13
Opening hours: Mon-Sat 11:30am to 3pm, 5:30pm to 8pm
---
6. Rolina Traditional Hainanese Curry Puffs
---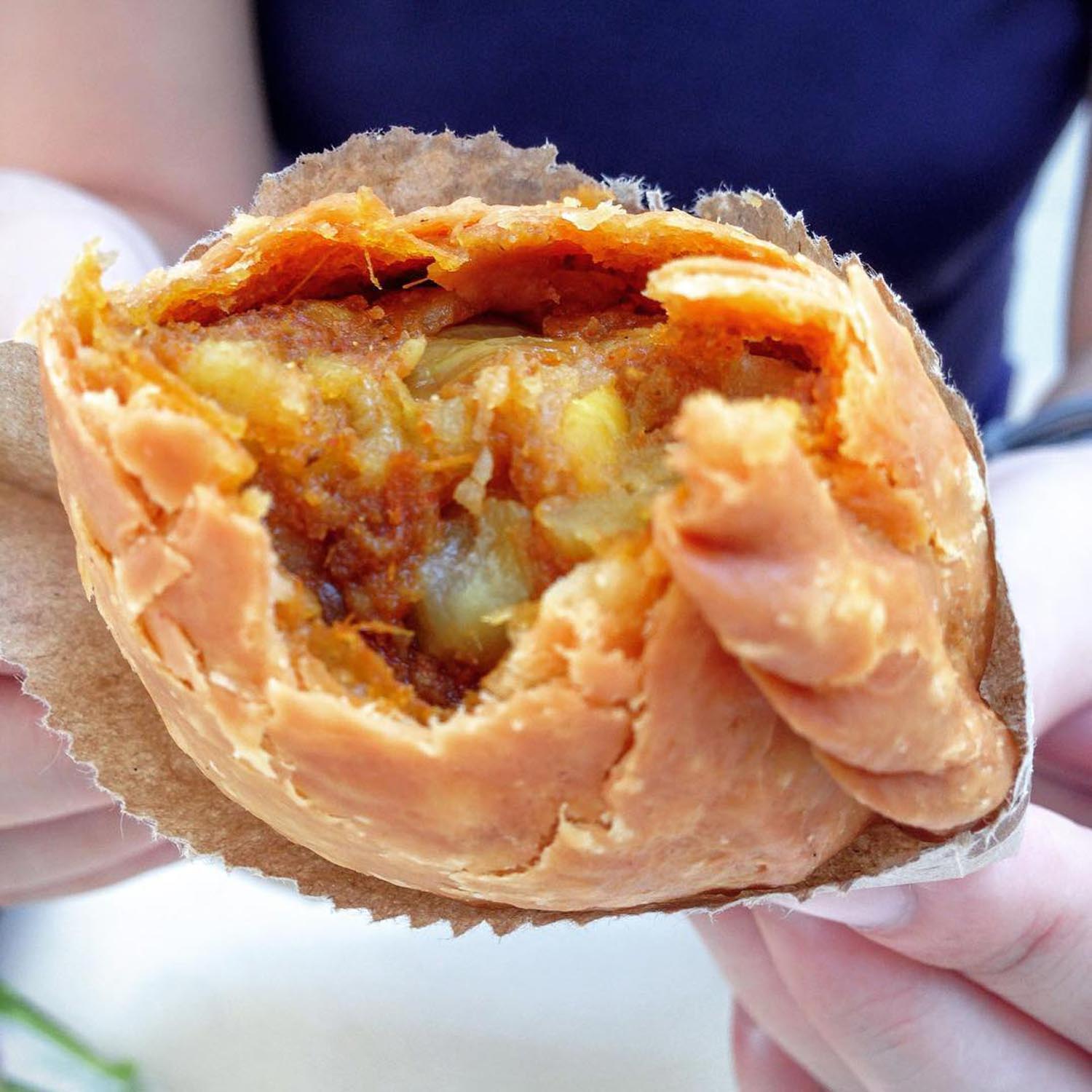 Awarded the Michelin Bib Gourmand in 2018, Rolina Traditional Hainanese Curry Puff is notably one of the best curry puffs in Singapore. Despite selling only two types of curry puffs—Curry Chicken & Egg ($1.50) and Sardine ($1.50)—this family-run stall has a cult following. Each curry puff is made by hand daily and uses a thinner-than-usual dough to wrap the filling. The delicate and flaky puff pastry gives way to savoury filling that's mixed with rempah chilli paste. It's hard to just stop at one with these mouthwatering puffs.
Check out other underrated curry puffs in Singapore here!
Unit number: #02-15
Opening hours: Tue-Sun 7am to 4pm
---
7. Katong (Peter) Fried Kway Teow Mee
---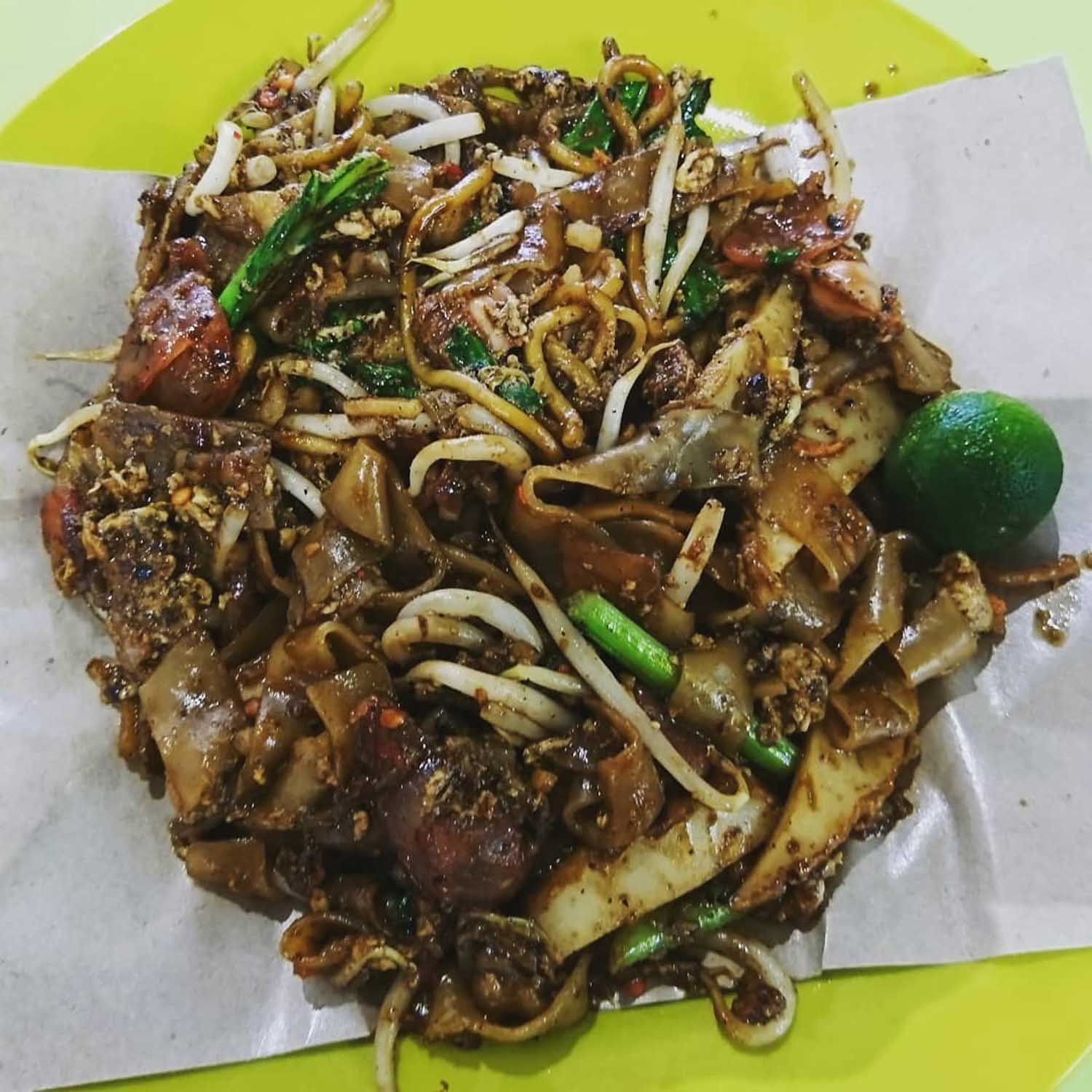 Another long-standing hawker stall is Katong (Peter) Fried Kway Teow, serving char kway teow since 1969. Their Traditional Black Teochew Fried Kway Teow ($3/$4) gets its signature dark colour from the sweet black sauce. On the other hand, the Penang Style Fried Kway Teow ($4/$5) omits the sweet sauce and uses white kway teow, resulting in more savoury notes. The bold flavours in these noodles are the result of stir-frying them in a chicken and prawn stock and adding in pork lard.
Unit number: #02-05
Opening hours: Mon-Fri 11am to 7:30pm, Sat 11am to 4:30pm
---
8. Blue Star Fishball Minced Meat Noodle
---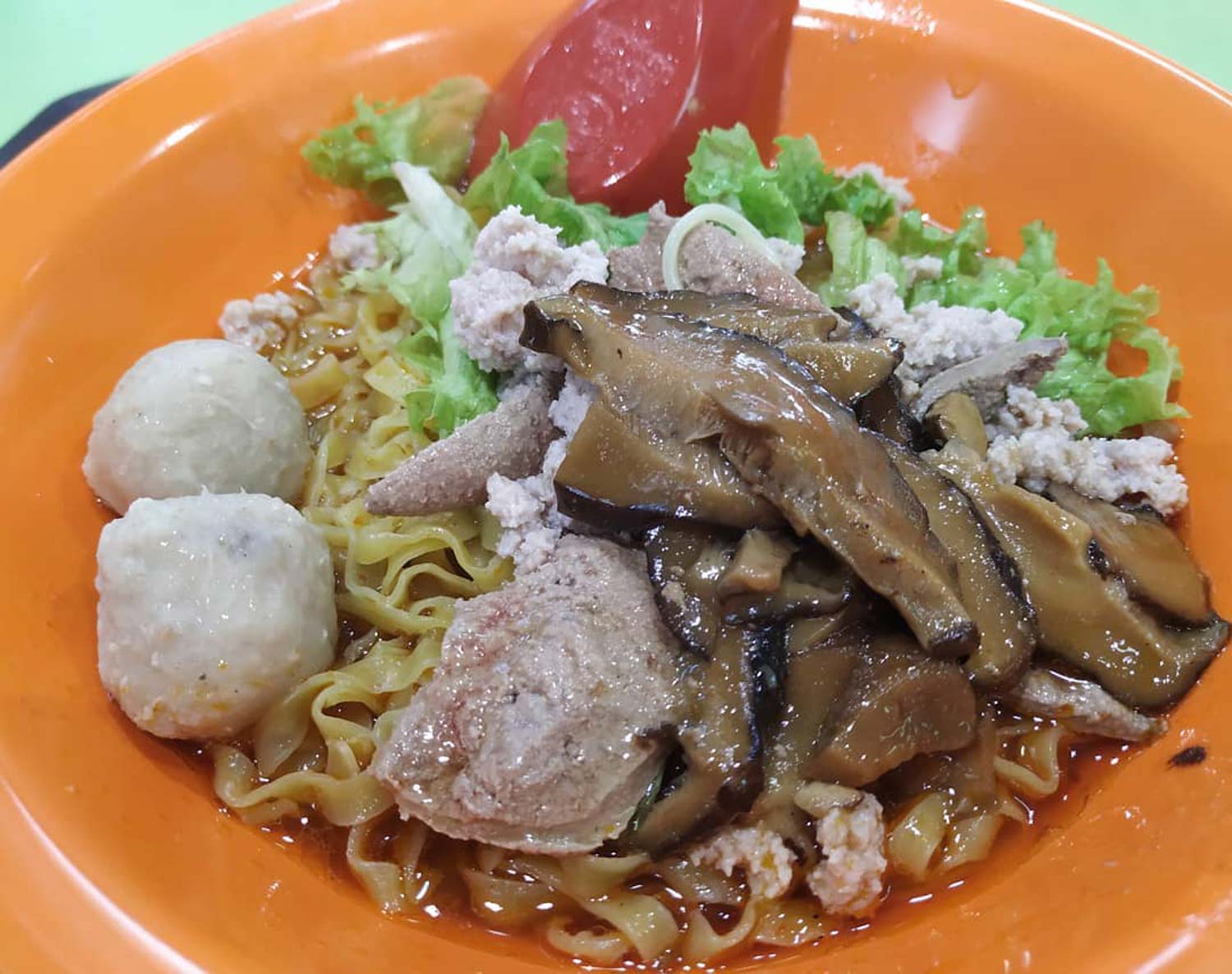 Get your fill of bak chor mee at Blue Star Fishball Minced Meat Noodle. This noodle stall serves their Mushroom Minced Meat Noodle ($3, $3.50) with bouncy and juicy meatballs which are packed with flavour. The dry version has al dente noodles completed with a spicy and tangy sauce that elevates the savoury experience. Try  their Minced Meat Fishball Noodle ($3/$3.50), where the large fishballs are mixed with meat filling to give a springy texture and delectable taste.
Unit number: #02-29
Opening hours: Mon-Fri 8am to 8pm, Sat-Sun 8am to 4pm
---
9. Soon Heng Food Delights
---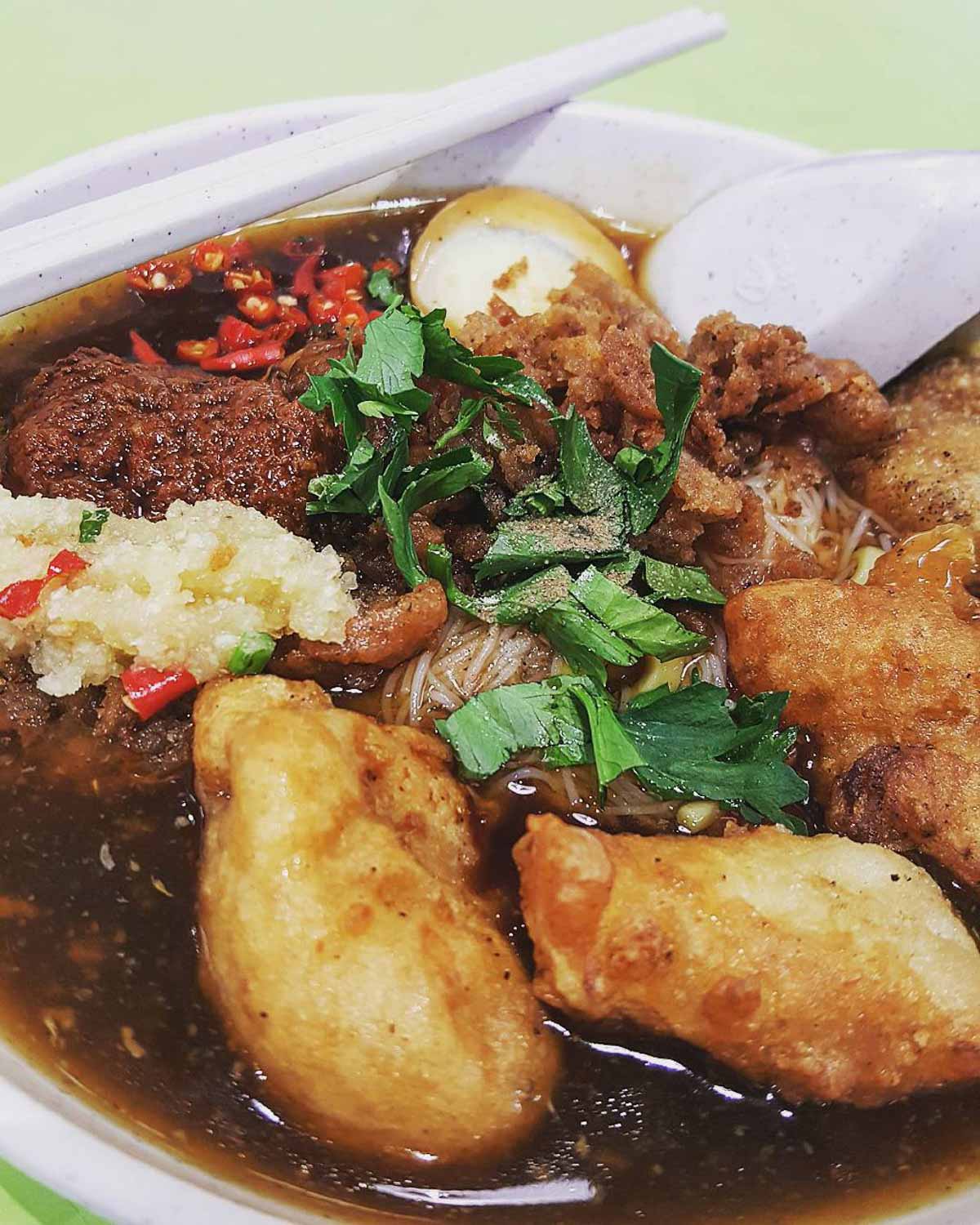 Image credit:
@careyang
Soon Heng Food Delights only has one thing on its menu: Fried Shark Lor Mee ($4/$5). Here, you'll find fried shark nuggets swimming in a thick and light-tasting gravy. This simple dish is also packed with other ingredients such as stuffed ngoh hiang, tender lor bak, crisp wanton, and a braised egg. You're definitely getting a bang for your buck with this filling bowl of noodles. If you can't get enough of their flavourful shark nuggets, just add $1 for an extra serving of this fried goodness.
Unit number: #02-19
Opening hours: Sun-Fri 9am to 2:30pm
---
10. Pandan Leaf Nasi Lemak
---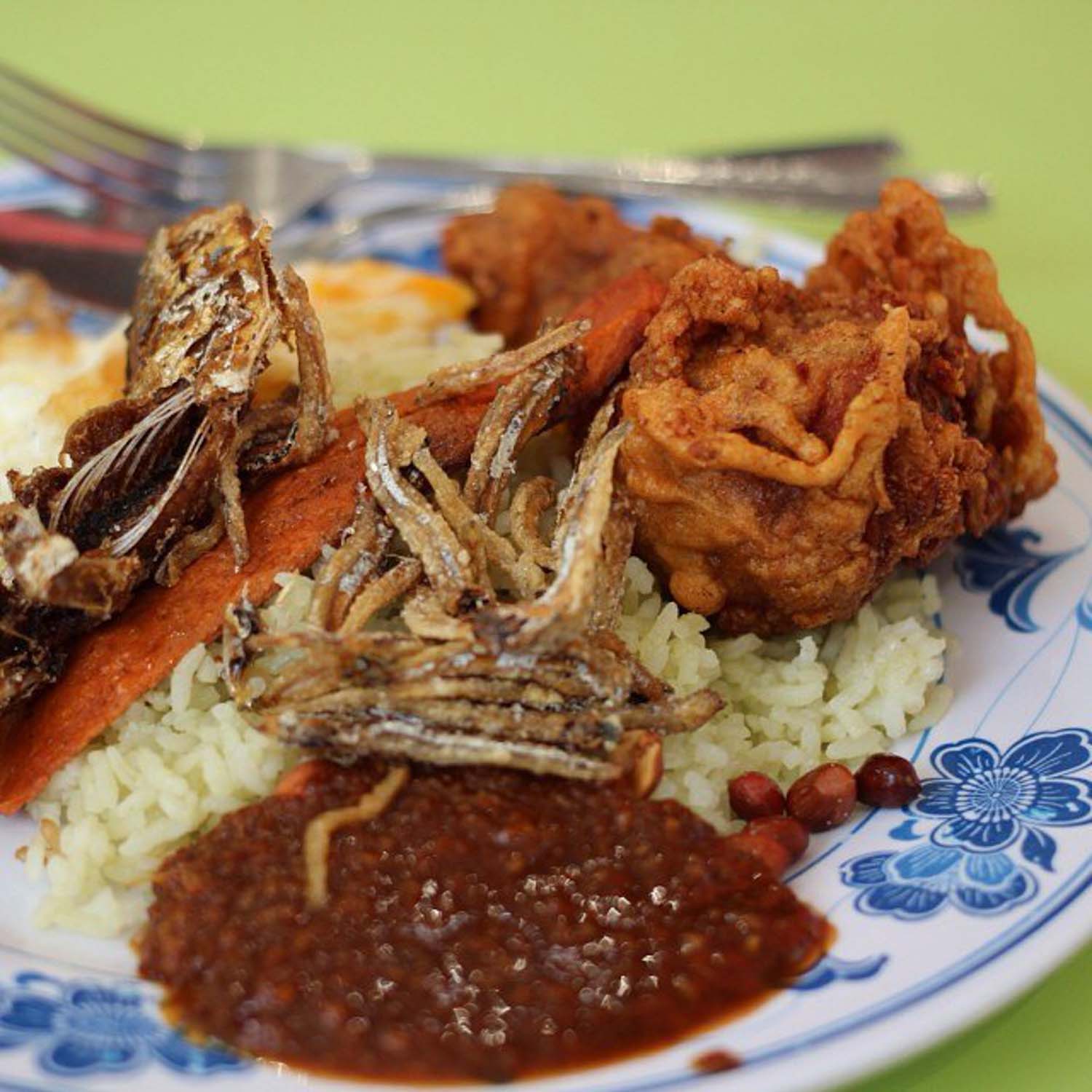 For some old-school delights, check out Pandan Leaf Nasi Lemak for their traditional Nasi Lemak ($3/$4). For $4, you'll either get a chicken wing or drumstick, and seven other ingredients. This dish practically screams value for money! Don't forget to ask for a spoonful of sambal chilli. The mix of sweet and savoury flavours best complements the fragrant coconut rice. 
Unit number: #02-25
Opening hours: Mon-Sat 6am to 1pm
---
Food at Tanjong Pagar Plaza
---
With filling and cheap meals at this hawker centre, Tanjong Pagar Plaza is a blessing in the concrete jungle of Singapore.
If you are looking for more good food around Tanjong Pagar, check out our full review of Lobsters & Ice Cream V2.0 for truffle lobster rolls and unique ice-cream flavours. 
Address: 6 Tanjong Pagar Plaza, Tanjong Pagar Market and Food Centre, Singapore 081006
Nearest MRT Station: Tanjong Pagar