---
Dhoby Ghaut food for all
---
I used to frequent Plaza Singapura at Dhoby Ghaut regularly as a kid. My family and I would catch a movie, walk around Spotlight and Marks & Spencer, before getting a meal at a restaurant or the food court. However, I eventually realised that Dhoby Ghaut doesn't just consist of Plaza Singapura; there are so many more places to explore in the area. Here is a handful for those who are in search of good food at Dhoby Ghaut.
---
1. The Big Cheese
---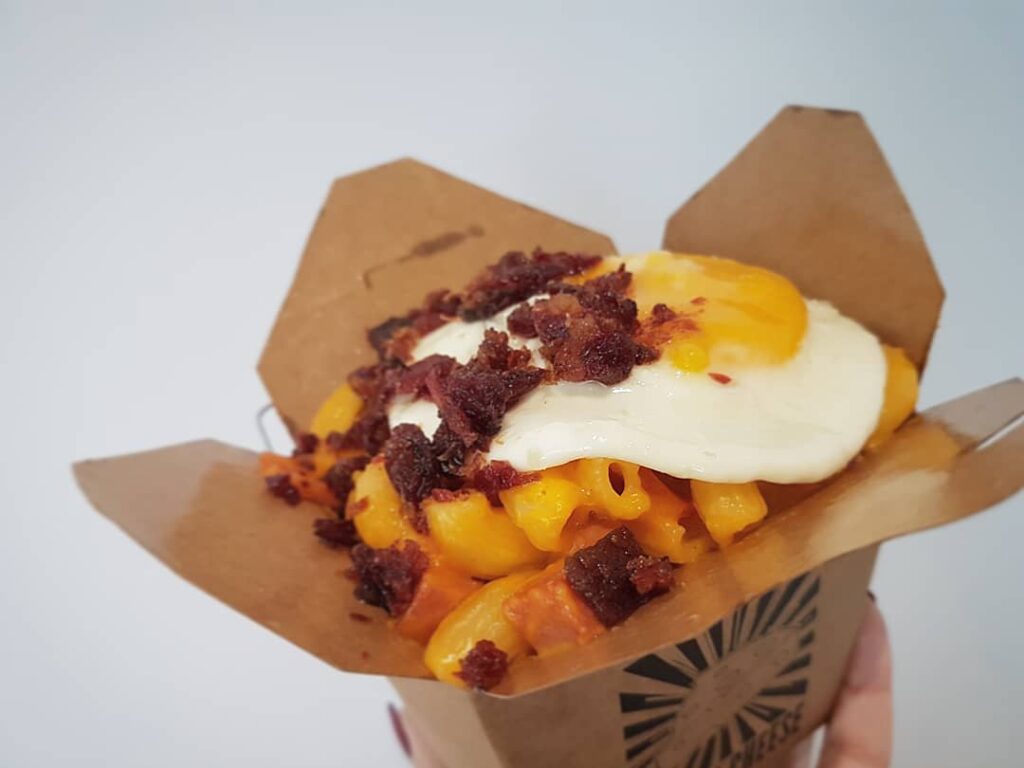 Image credit: @thebigcheesesg
Customise your own mac and cheese at The Big Cheese at $5.90! If you can't decide what to get, try their signature The Big Cheese ($7.90) – a mixture of truffle mac and cheese and pulled beef, topped with gruyere. Another must-try would be their All American ($7.90). Topped off with a runny sunny side up, the dish is made up of classic mac and cheese, crispy bacon and sausage.
Address: 91 Bencoolen Street, #01-59, Sunshine Plaza, Singapore 189652
Opening hours: Tue-Sun 12pm to 9pm
Tel: 8147 0485
Website
---
2. Kenboru
---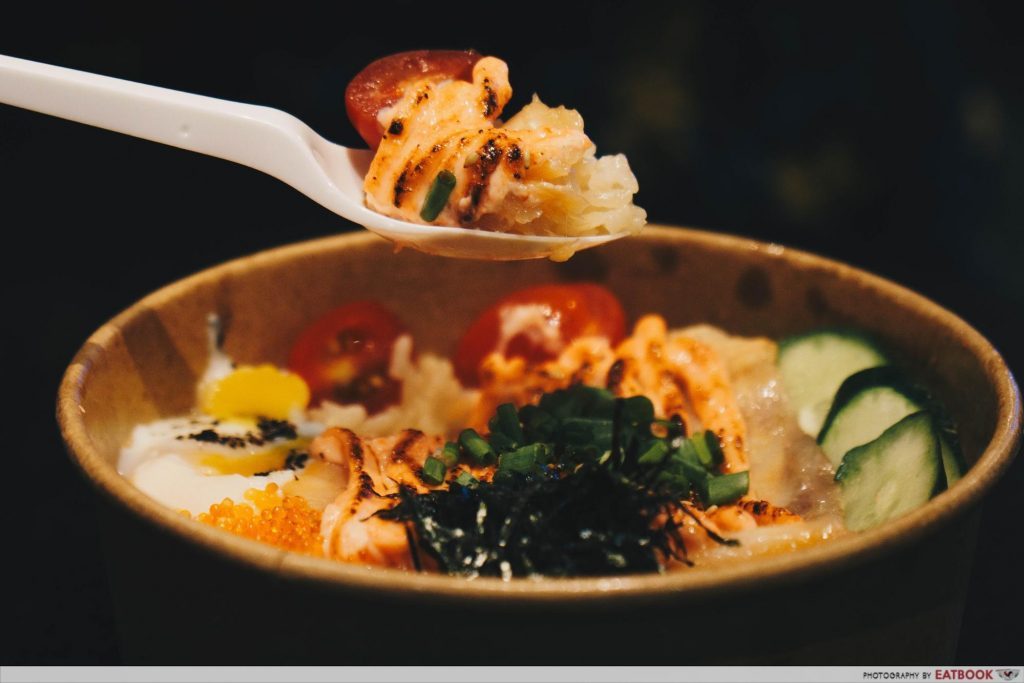 For a healthier option, check out the newly opened Kenboru at the basement of SMU's School of Information. Their Smoked Salmon Mentaiko With Fish Roe ($10.90) stole my heart. This comprises thinly sliced salmon laid atop a generous serving of Japanese white rice. It was also accompanied by cherry tomatoes, cucumbers, pickles, a dollop of fish roe, and a sous vide egg. Paired with their house-made mentaiko and donburi sauce, each mouthful was a burst of flavours. The briny fish roe and smoky torched mentaiko sauce worked really well together. Their Torched Unagi ($11.90) is also worth a shout-out!
Check out our full review of Kenboru!
Address: 80 Stamford Road, #B1-65, School of Information Systems, Singapore 178902
Opening hours: Mon-Fri 11am to 8pm
Tel: 9721 7472
Website
---
3. Thai Gold Food
---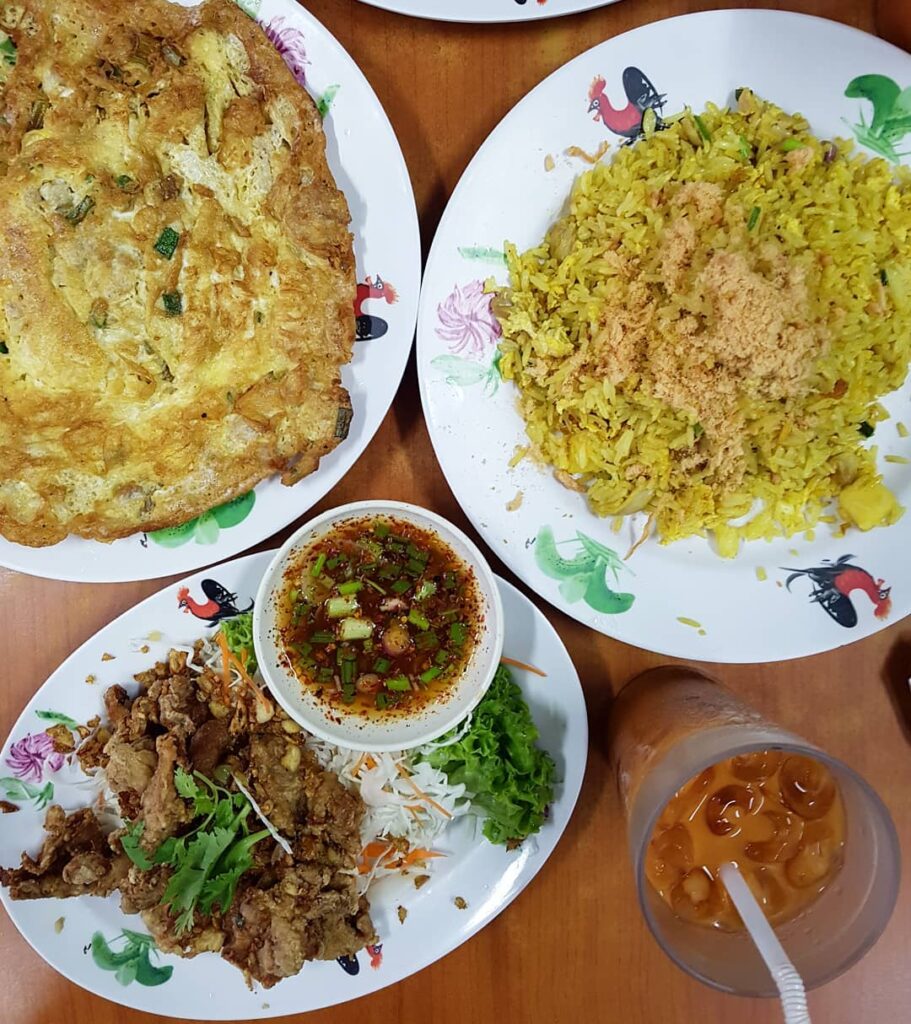 Image credit: @cassandrachong_
Thai Gold Food is often packed with students due to its affordable prices. Many have sung praises about their Basil Pork Rice ($6), but don't limit yourself to that. They offer many classic Thai dishes, including Tom Yum Goong ($10) and Pad Thai ($5), as well as more interesting dishes such as Fried Green Curry Chicken Rice ($6). Wash it all down with their Thai Iced Milk Tea that's priced at $1.50!
Address: 91 Bencoolen Street, #01-14, Sunshine Plaza, Singapore 189652
Opening hours: Daily 11:30am to 3:30pm, 5pm to 10:30pm
Tel: 6883 1575
Website
---
4. Oven Marvel
---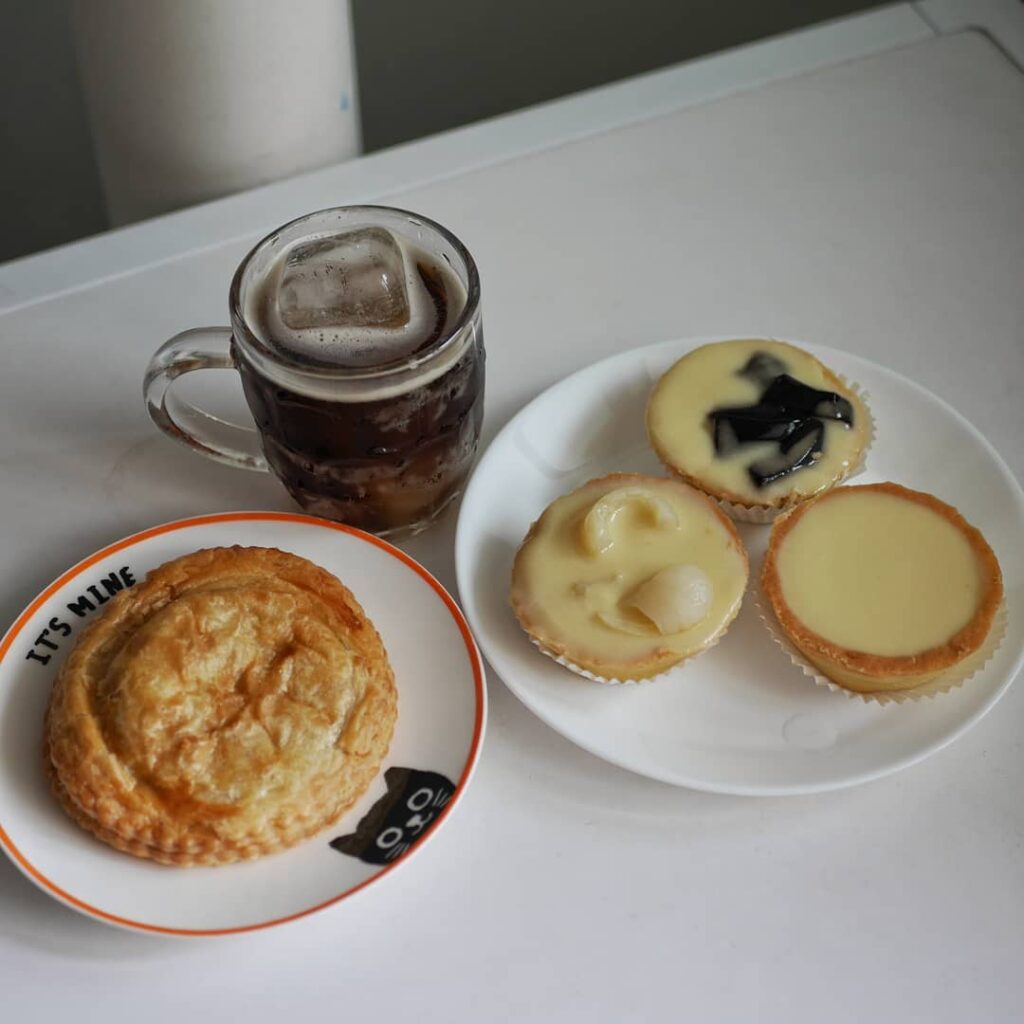 Image credit: @sgteddypapa
Found in the same building as Thai Gold Food, Oven Marvel is helmed by an ex-chef from Hilton hotel, and he dishes out pies to die for. Featuring a creamy, peppery filling protected by a buttery puff pastry, their Chicken Pie ($4) has captured the hearts of many and made them returning customers! If you have a sweet tooth, their Chocolate Muffin ($2.50) will satisfy your tummy too!
Address: 91 Bencoolen Street, #01-51, Sunshine Plaza, Singapore 189652
Opening hours: Daily 11:30am to 6pm
Tel: 9636 1503
---
5. Jai Siam
---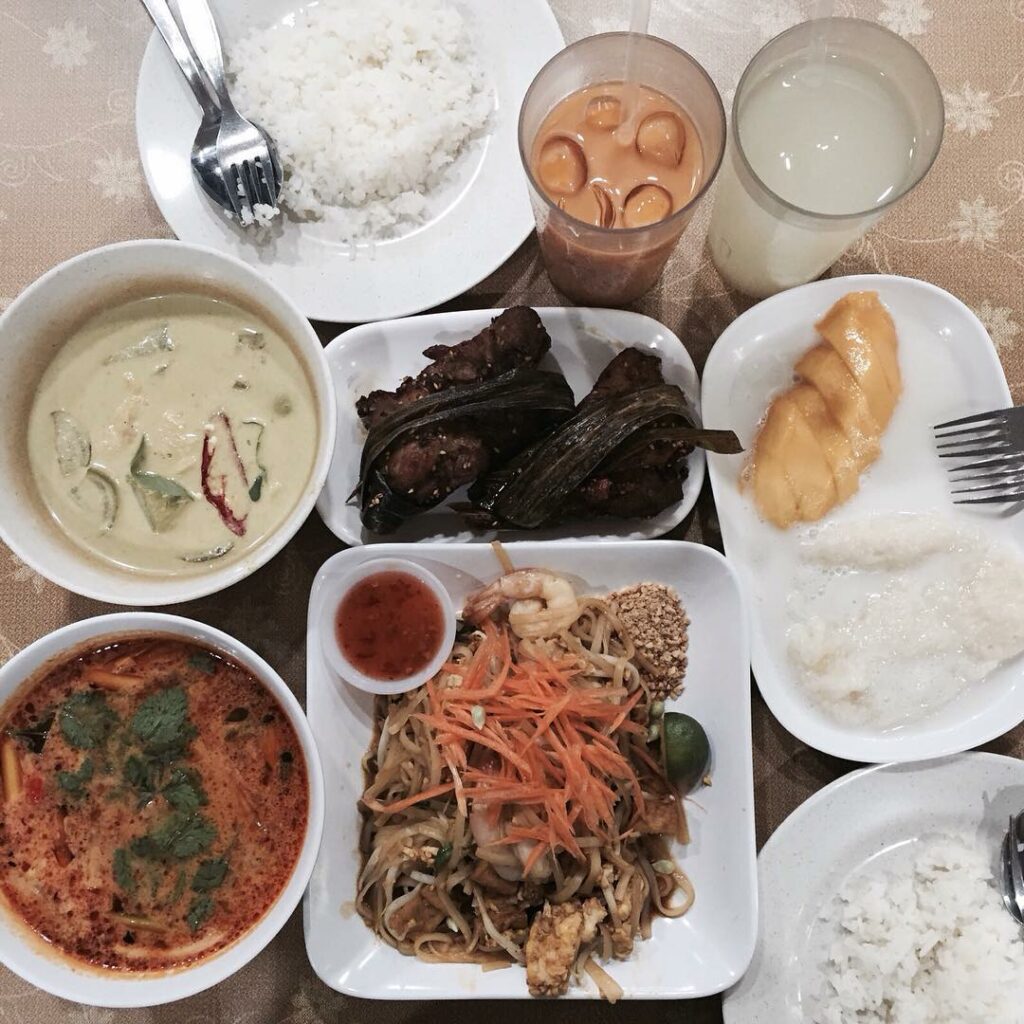 Image credit: @munchhero
My love and constant craving for Thai food is the reason behind my accidental discovery of Jai Siam. Walking past the stall, their aromatic Clear Soup Tom Yum Seafood ($7+/$10+/$14+) immediately whetted my appetite. Consisting of some prawns, sotong, and fish slices, the clear broth is tangy with a kick that will get you sweating. Other must-tries include Prawn Meat Omelette ($7+), Steamed Tofu with Chicken Basil ($9+), and Pad Thai Seafood ($8+/$12+/$16+).
Address: 11 Orchard Road, #B1-12, Dhoby XChange, Singapore 238826
Opening hours: Mon-Sat 11:30am to 3pm, 6pm to 10pm
Tel: 6338 5766
Website
---
6. I'm Kim Korean BBQ
---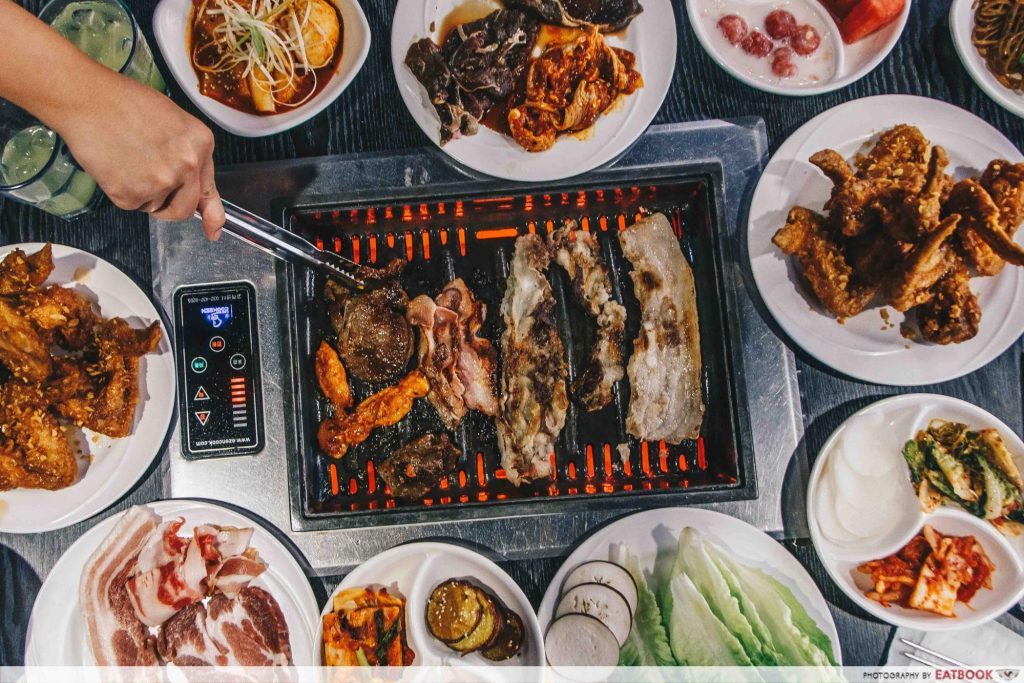 You'd often see I'm Kim Korean BBQ bustling with people, especially during lunch, due to their affordable prices. At $14.90++ for a weekday lunch, you get to help yourself to the array of meat and side dishes. Don't miss out on their spicy volcano chicken and kimchi pancake; many will be fighting for them, so don't snooze or you'd lose. The buffet goes at $24.90++ for dinner every Monday to Thursday and weekend lunches, and $25.90++ for dinner every Friday to Sunday.
10 Korean BBQ Buffets From $14++ To Feast Like Weightlifting Fairy Kim Bok-Joo
Address: 1 Zubir Said Drive, #01-04/05/06/07, School of The Arts, Singapore 227968
Opening hours: Daily 11:30am to 3:30pm, 5:30pm to 10:30pm
Tel: 6238 7218
Website
---
7. Montana
---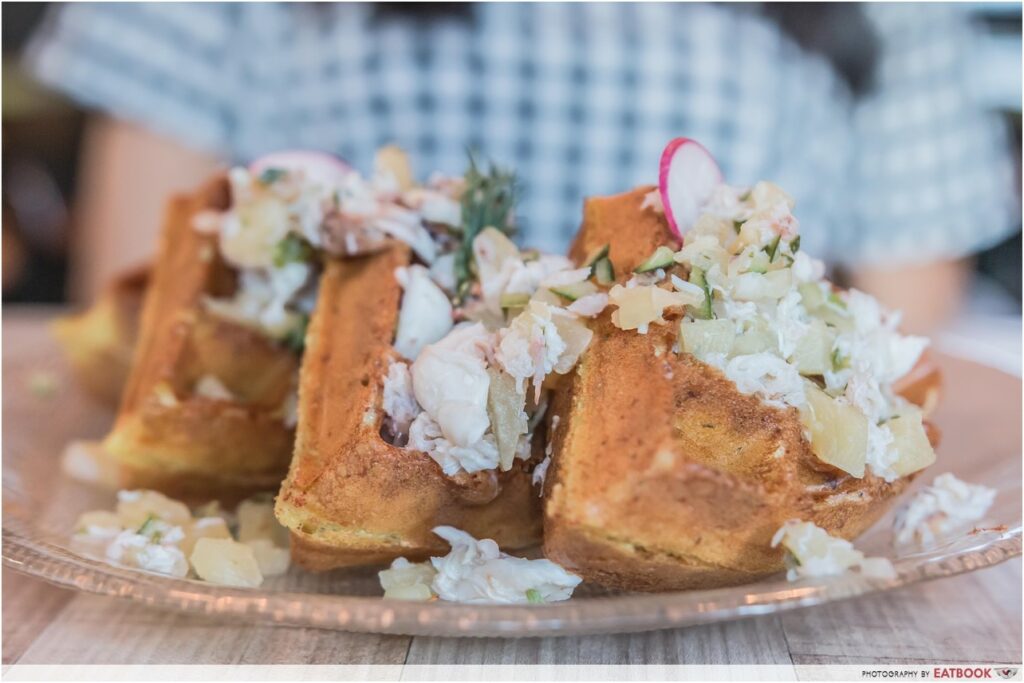 Montana is a cafe that specialises in waffles. Some dishes that caught my attention would be their Nasi Lemak Waffle ($15.50++), Assam Crab Waffle ($16.30++), and Samyang Fiery Carbonara, which comes in five different levels of spiciness. However, the one that my heart truly desires is their Milo Churros Waffle ($13.60++). The crispy waffle is decorated with butterscotch sauce, spiced sugar, and ice-cream. Its aesthetic presentation will surely up your 'gram game!
Check out our full review of Montana!
Address: 1 Selegie Road, #02-25, PoMo, Singapore 188306
Opening hours: Mon-Fri 11am to 10pm, Sat 9am to 11pm, Sun 9am to 9pm
Tel: 9238 0307
Website
---
8. Fatboy's The Burger Bar
---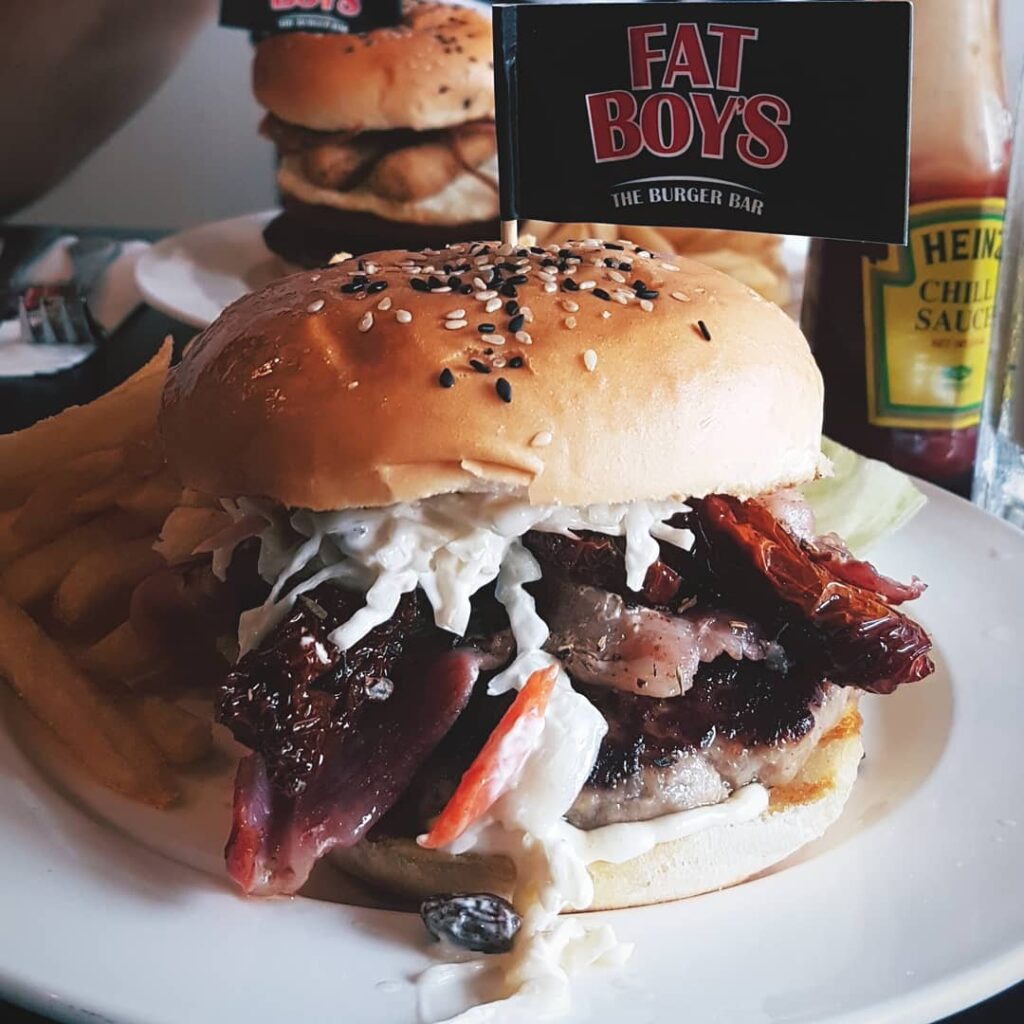 Image credit: @deepstormz
Fatboy's The Burger Bar, also known as one of the most popular burger joints in Singapore, is out to satisfy your inner fat kid with their BYOB (Build Your Own Burger)! With over 25 toppings, 11 sauces, four types of buns and a handful of patties to choose from, there are hundreds of ways your burger could end up. But if you're too afraid to take chances, stick with their specialty burgers such as Fat Bastard ($19.80). Resting between a bun are two double beef patties, bacon, cheddar cheese, and a sunny side up – yum!
Address: 38 Orchard Road, Singapore 238836
Opening hours: Sun-Thur 12pm to 11pm, Fri-Sat 12pm to 12am
Tel: 6337 3834
Website
---
9. HopHeads
---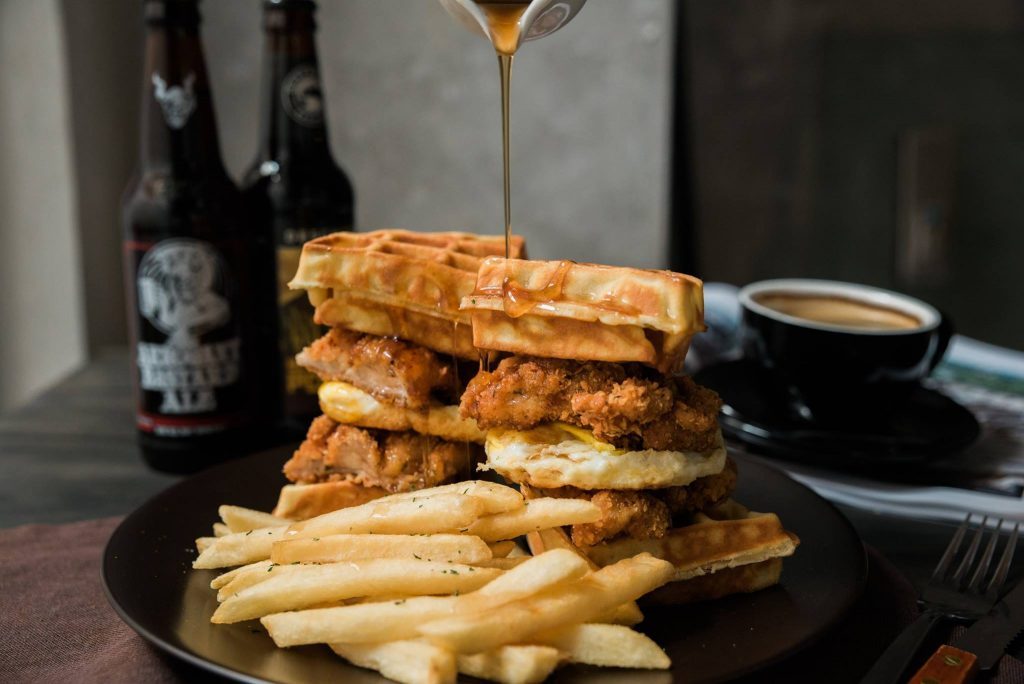 Image credit: HopHeads' Facebook page
HopHeads is an underground bar found at the basement of Haw Par Glass Tower. They offer a wide range of nosh, including pastas and pizzas, and a must-have is their Waffle Burger ($18.90+). This huge dish comprises fried chicken thigh and a sunny side up sandwiched between two waffles, and it even comes with a side of fries! Once you're done with your meal, challenge your squad to a game of foosball or darts, or just have a chill time with all the board games and Jenga sets provided.
Address: 178 Clemenceau Avenue, #B1-00, Haw Par Glass Tower, Singapore 239926
Opening hours: Mon-Thur & Sat 11:30am to 11:45pm, Fri 11:30am to 1am
Tel: 6904 4019
Website
Menu
10 Restaurants With Fun Group Activities For Cliques That #CantStopWontStop
---
Check out these Dhoby Ghaut food places
---
Dhoby Ghaut is home to plenty of restaurants, and you'll be able to find somewhere to fill your tummy at no matter your budget. Let us know in the comments below if we missed out your favourite makan place at Dhoby Ghaut!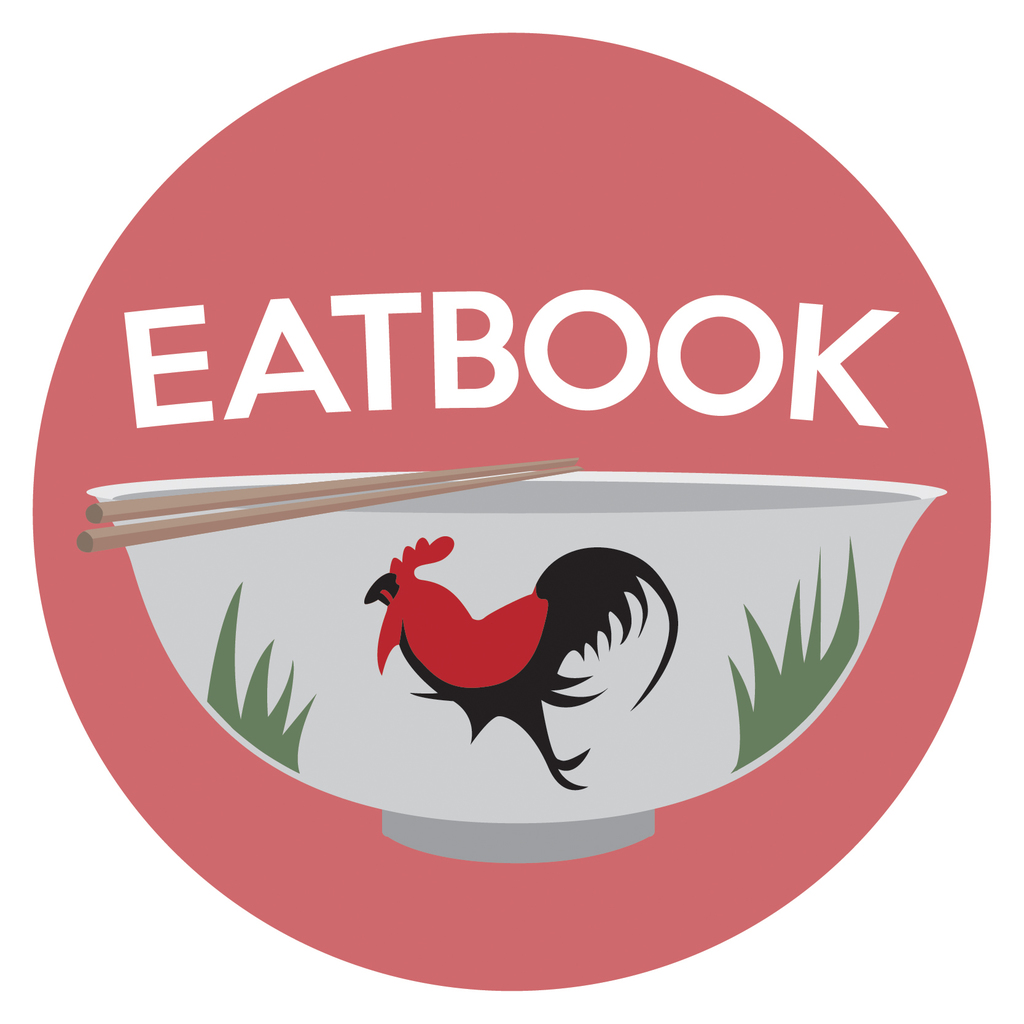 Drop us your email so you won't miss the latest news.