---
Vietnamese food in Singapore
---
Our city's melting pot of cuisines allows Singaporeans easy access to the kind of legit Vietnamese food best enjoyed on bustling curbsides in Ho Chi Minh, or hole-in-the-wall eateries in Hanoi. Though most of us may be more familiar with chain restaurants for a quick pho fix, there are plenty of Vietnamese food places in Singapore that are either owned or approved by natives if you know where to look. 
These recommendations are sourced from a post on r/singapore, where the Vietnamese community in Singapore shared some of their favourite food haunts, which were then tried-and-tested by Eatbook.
Co Chung Review: New Authentic Vietnamese Restaurant With Mains Under $10++ In Plaza Singapura
---
1. Hanoi Cuisine 
---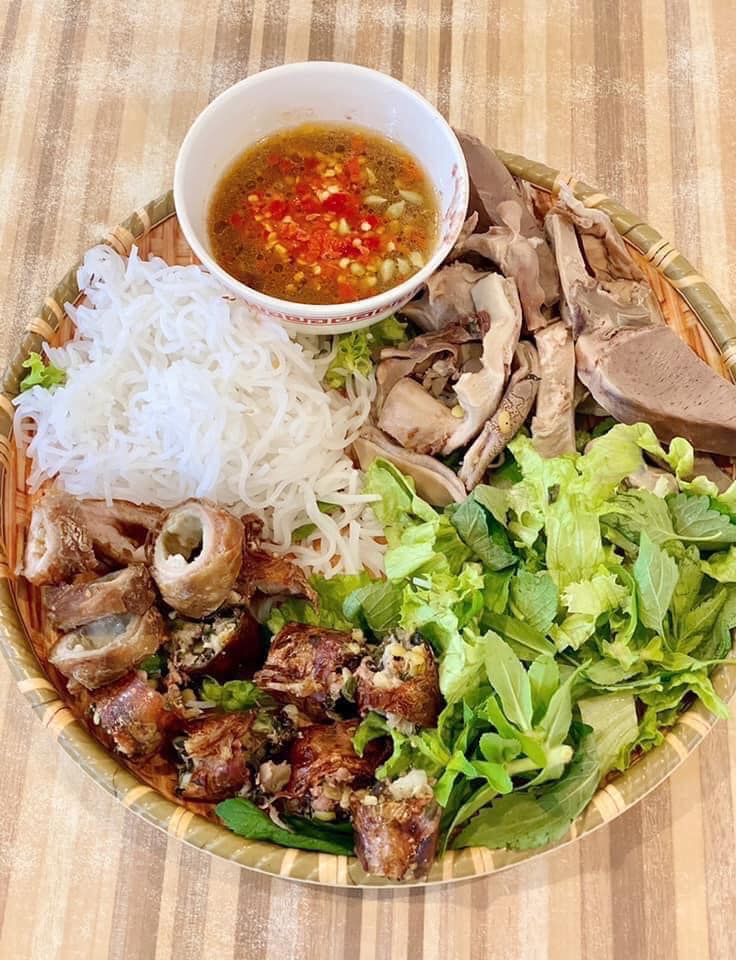 Image credit: Hanoi Cuisine
The kopitiam at Jurong East MRT Station is an unlikely address for Hanoi-style grilled pork dishes, but that's what makes Hanoi Cuisine such a hidden gem. Apart from making their own Vietnamese sausages by hand, the pork here is also grilled over a charcoal fire for added fragrance. Find the pork served in the Bun Cha Nuong Than Hanoi ($6.50), a classic grilled meat and noodle dish, or the sausages in the Bun Doi Truong Long Heo ($7), accompanied by offal.
Address: 10 Jurong East Street 12, Jurong East MRT Station, Singapore 609690
Opening hours: Daily 9am to 9pm
Tel: 8668 8468
Website
---
2. Little Hanoi 
---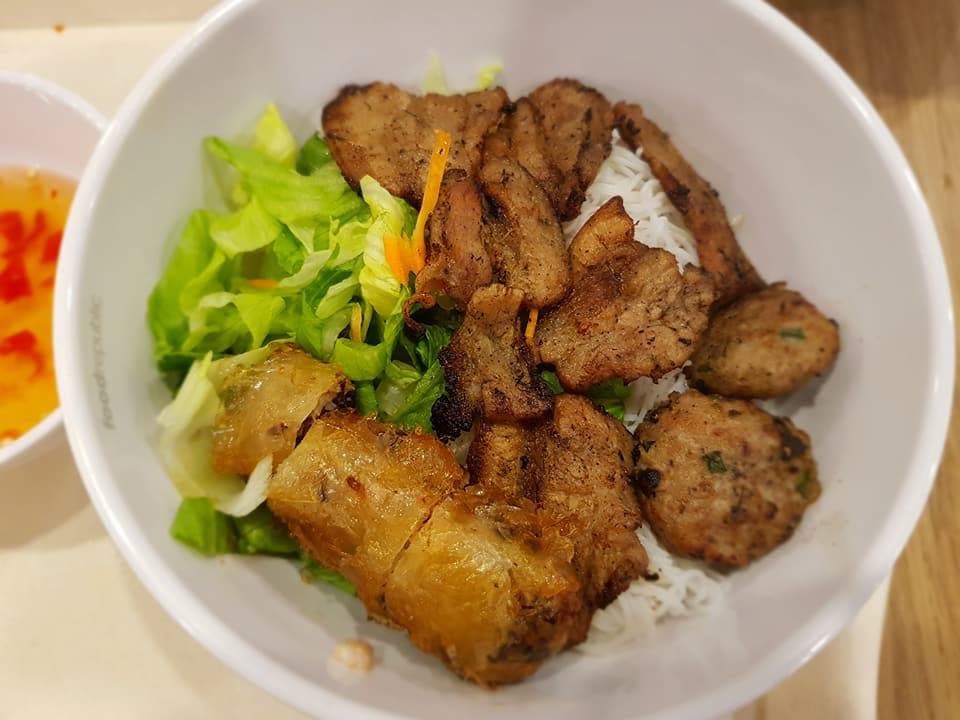 Image credit: Little Hanoi
Little Hanoi has two outlets in Singapore, both located in the Food Republic food courts of Shaw House and Westgate respectively. The noodle bar serves Northern Vietnamese cuisine at affordable prices. This includes beef soup dishes made with broth simmered with marrow for 34 hours, and Bun Cha ($7.90), where dry-tossed noddles meet fatty grilled pork or chicken and sausage rolls. The bun cha isn't on the main menu, but feel free to order it regardless.
Opening hours: Daily 10am to 9pm
Tel: 9810 5927
Website
---
3. An La Ghien
---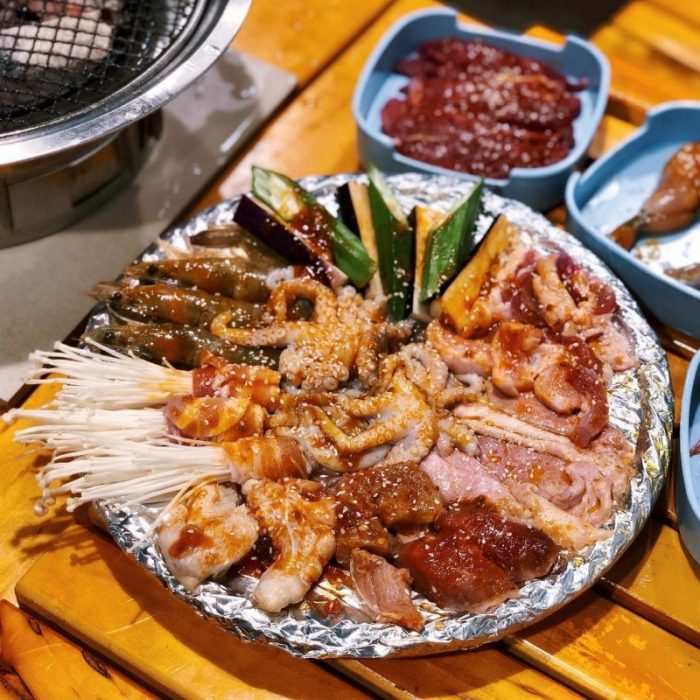 Image credit: @eaterries
An La Ghien at Geylang stands apart from other Vietnamese restaurants in Singapore thanks to its focus on barbecue and hotpot fare. Hotpot and barbecue platters are all priced at $34.90 and come with different mixes of proteins and greens. Each serves a group of two or three, and you can add on ingredients if you wish. Apart from these two signatures, An La Ghien also has a handful of Vietnamese ala carte dishes on the menu, such as Pork Intestine Porridge ($7.90), Duck Noodles with Bamboo Shoots ($7.90), and Minced Pork Lolot Noodles ($9.90). Lolot, for those who don't know, is a fragrant leaf used commonly to wrap meat, especially in Southern Vietnamese cuisine.
Address: 45 Geylang Lorong 27, Singapore 388177
Opening hours: Daily 8am to 11pm
Tel: 9430 0863
Website
14 Geylang Food Places That Prove It Deserves Its Title As The Best Supper Spot In Singapore
---
4. Moc Quan 
---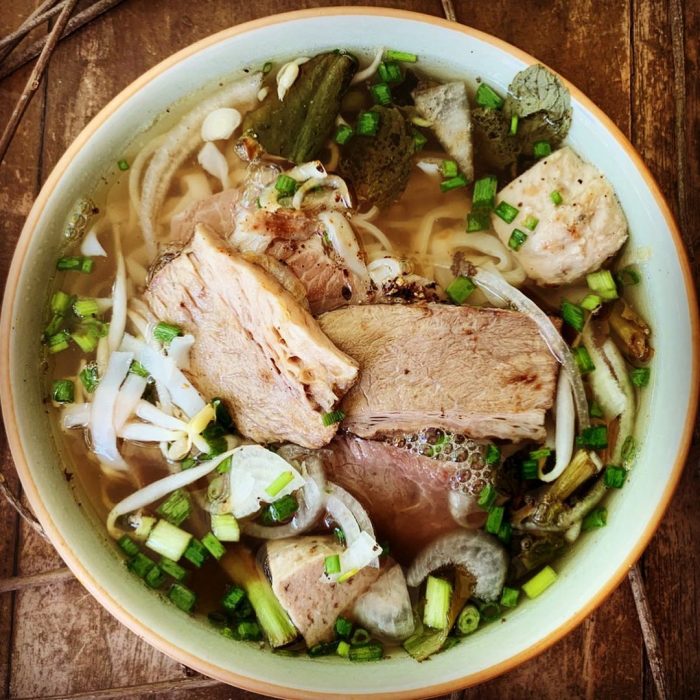 Image credit: @fukienchaw
Moc Quan prides itself in being authentic, so much so that it imports ingredients in from Vietnam weekly just to make elements like the baguette for their Banh Mi (from $2.50). Centrally-located at UE Square, this Vietnamese restaurant celebrates the fresh flavours of Ho Chi Minh. Their Pho Bo (from $11.50), or beef pho, is praised for its bodied broth and the generous sprinkling of fresh herbs that come with each bowl. Other hits include the Bun Thit Nuong ($11.90), which some Vietnamese dub as the best in Singapore.
Address: 81 Clemenceau Ave, #01-23, UE Square Shopping Mall, Singapore 239917
Opening hours: Sun-Mon 11am to 10pm, Tues-Fri 11am to 9pm, Sat 11am to 7:30pm
Tel: 6736 0123
Website
---
5. Super Ngon 
---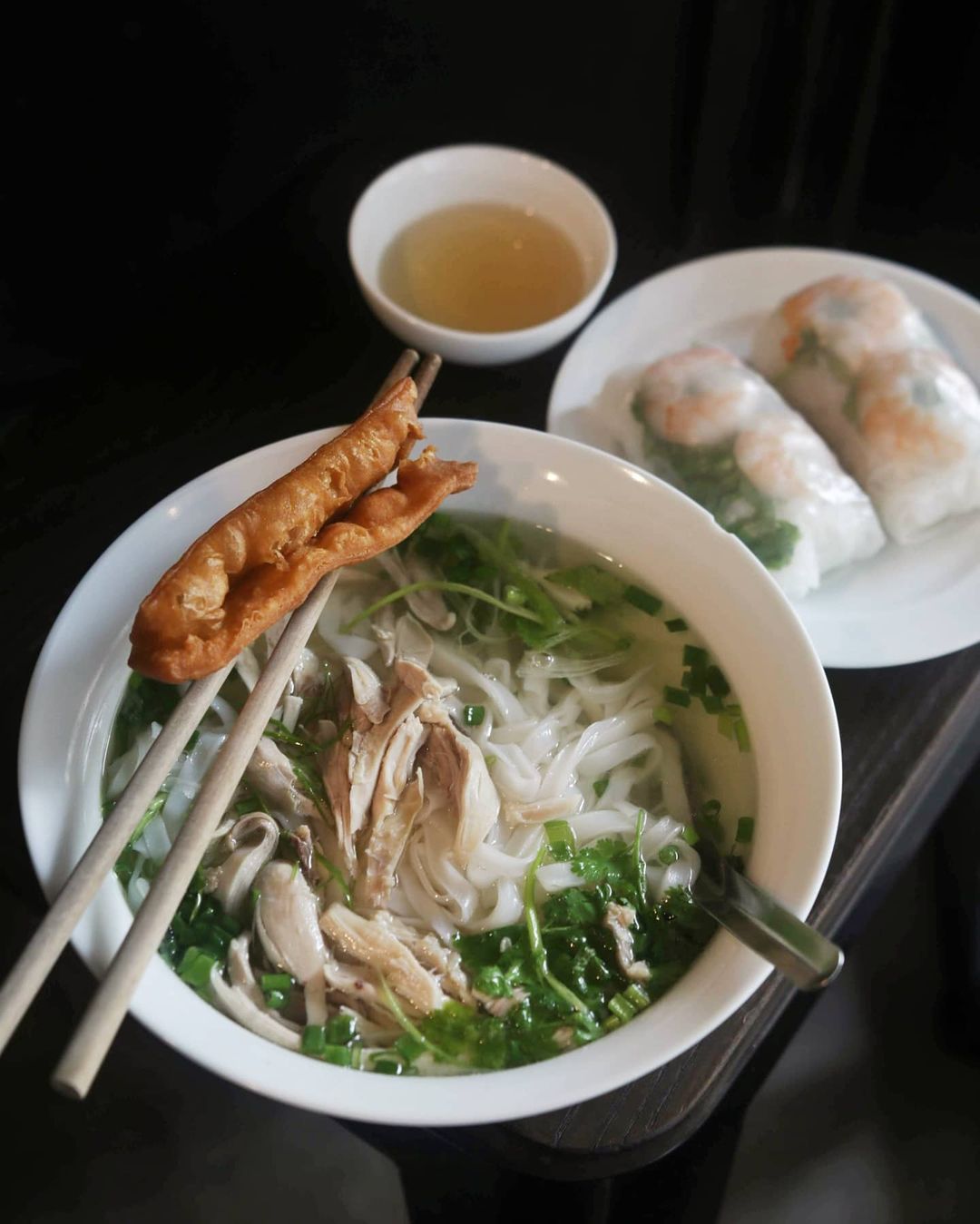 Image credit: @ironsage
For good pho, Vietnamese drip coffee, and spring rolls, Super Ngon at Lavender is a great bet. The hole-in-the-wall eatery along Crawford Road has an extensive menu of mains under $10, so you can get beef and chicken pho from $6.90. Spring rolls start at $4 for fresh, shrimp-packed morsels, and $5 for deep-fried.
Address: 466 Crawford Lane, #01-08, Singapore 190466
Opening hours: Mon-Fri 11am to 9pm, Sat-Sun 11:30am to 9pm
Tel: 9644 7039
Website
---
6. Banh Mi Thit 
---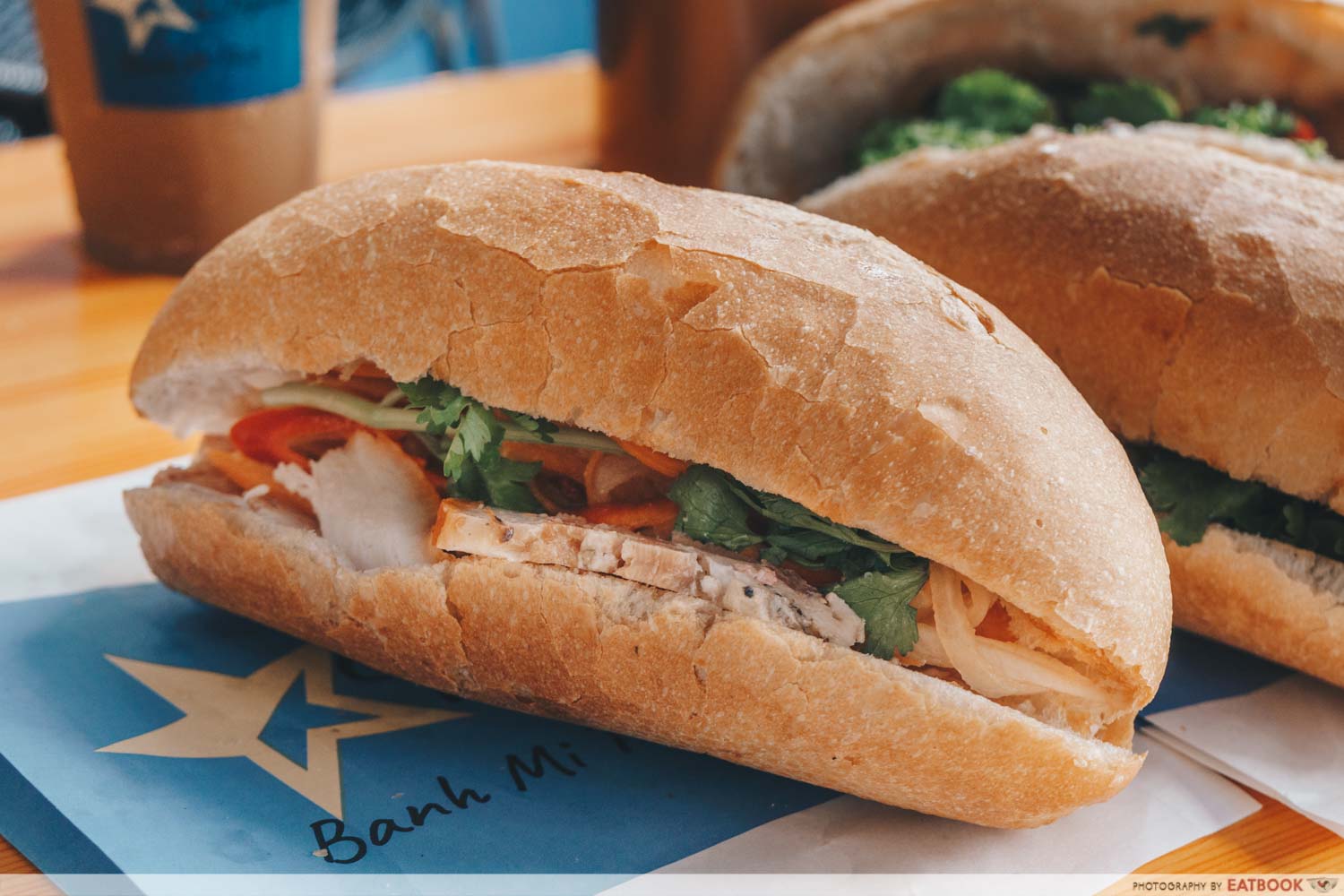 Banh Mi Thit is our team's go-to stall for good banh mi. Just a quick walk from Aljunied MRT, this eatery sells some of the cheapest banh mi we've seen, with prices fixed at $3.80. Choose from beef, chicken, or egg banh mi, all served in crispy baguette loaves layered with pickled vegetables, special sauce, and mayonnaise. What makes Banh Mi Thit more of a win is that the proteins are juicy, tender, and portioned generously despite the humble price point. 
Check out our full review of Banh Mi Thit.
Address: 543 Geylang Road, Singapore 389498
Opening hours: Tue-Sun 10am to 10pm
Website
Banh Mi Thit Review: Cheapest Banh Mi In Singapore At $3.80 Near Aljunied MRT
---
7. 233 Banh Mi 
---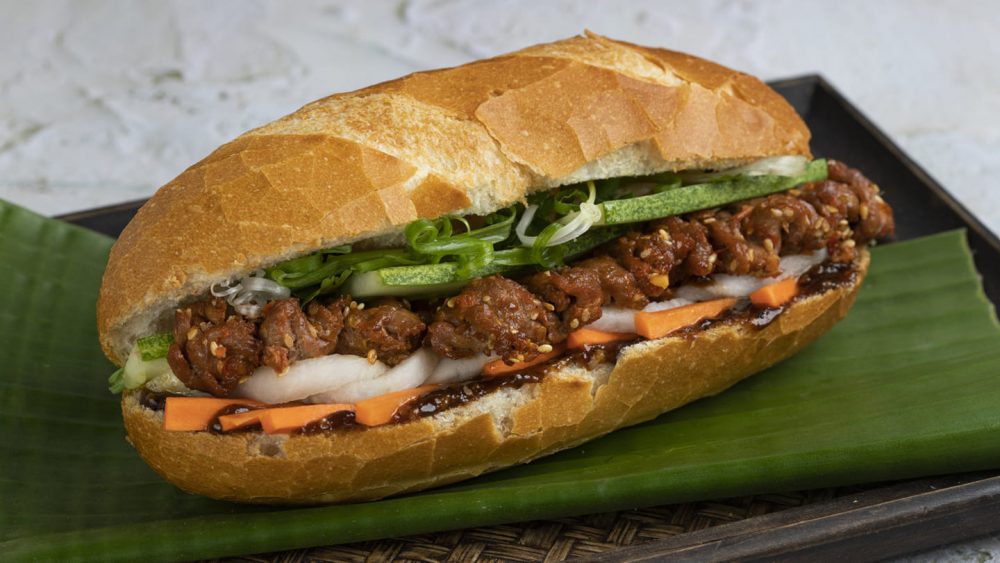 Image credit: @233_banhmi
Another stall for good banh mi in the East is 233 Banh Mi, with four variations on the menu priced at $5.50. Get the Traditional, stacked with ham rolls and pate, if you want to stick to the familiar, or try the unorthodox Tuna if you want to mix it up. Either way, you'll be getting crusty bread, piquant pickles, creamy pate, and spiced proteins with each order from this Joo Chiat kiosk. To go along with your banh mi, they have drinks like bubble tea, drip coffees, and fruit teas, priced at $2.50 each, or from $6.50 with a banh mi.
Address: 216 Joo Chiat Road, #01-07, Singapore 427483
Opening hours: Mon-Sat 10am to 7pm
Tel: 6694 8109
Website
20 Joo Chiat And Katong Food Places For Catch-Up Sessions With Har Cheong Gai Waffles, Mac & Cheese Pizza And More
---
8. Long Phung 
---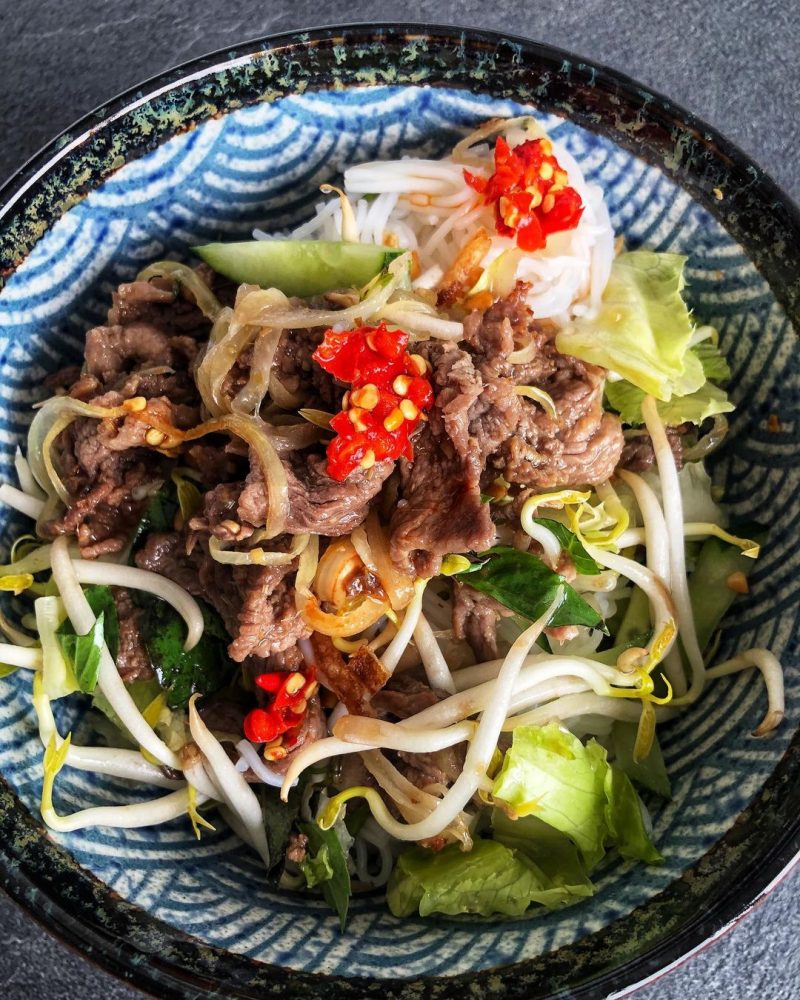 Image credit: @greedymizdee
Many times have I made a pilgrimage to Joo Chiat just for Long Phung's Pho Tai ($7.90), a pho with rare beef slices, and Com Tam Suon ($8.50), a happy marriage between grilled pork and broken rice on a plate. Run by a Vietnamese woman who moved to Singapore 14 years ago, Long Phung prides itself on being a little slice of Saigon in Singapore, serving up a healthy menu of Vietnamese classics, including sharing dishes, from stir-fried cockles(from $8.90) to seafood hotpot (from $25).
Address: 159 Joo Chiat Road, Singapore 427436
Opening hours: Daily 11am to 12am
Tel: 6440 6959
Website
---
9. Bami Express 
---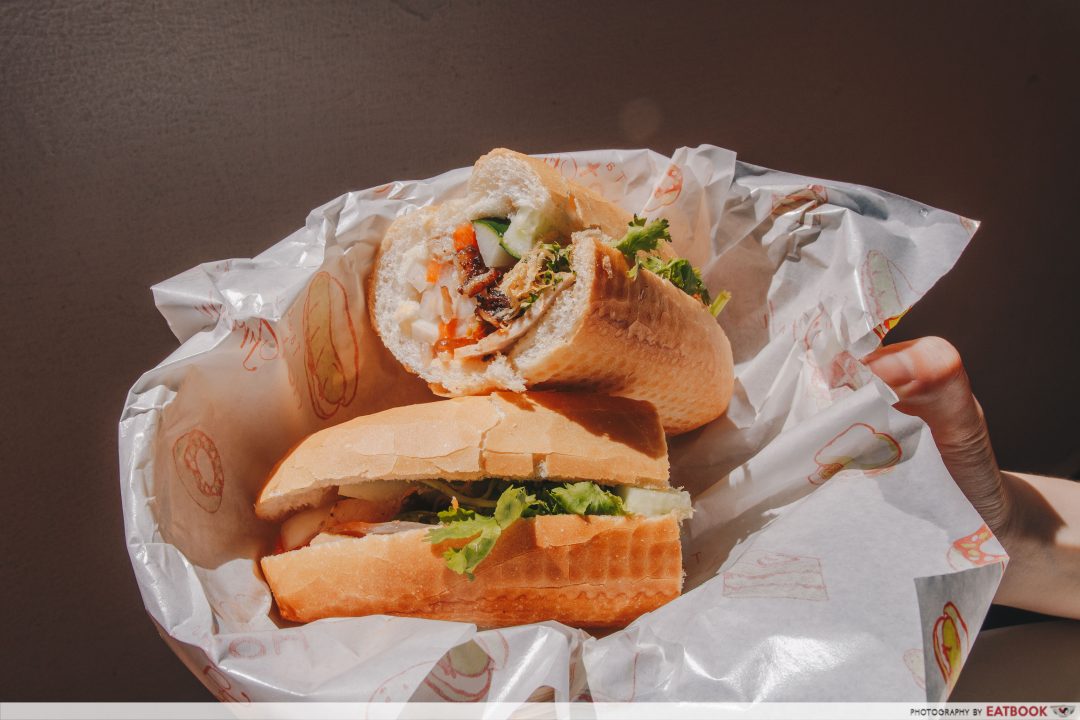 For banh mi in the CBD, give Bami Express at Tanjong Pagar Plaza a chance. Baguettes are made fresh in-house, and prices start at just $5 for a classic Bami Saigon, composed with stewed pork belly, Vietnamese sausage, pork floss, as well as pickled and fresh greens. They also serve Vietnamese coffee for $1.50 to round off the meal with a caffeine fix. I'd recommend takeaway, as the small stall is really just a kiosk, though there are makeshift tables along the corridor if you'd like to eat your banh mi on the spot.
Check out our full review of Bami Express.
Address: 1 Tanjong Pagar Plaza, #02-53, Singapore 082001
Opening hours: Mon-Fri 11:30am to 3pm
Tel: 6443 3079
Bami Express Review: Cosy Hidden Gem Selling Vietnamese Banh Mi At $5 And Below
---
Legit Vietnamese food places in Singapore
---
Instead of a plane, the most you'll have to board is an MRT that will take you to parts unknown, where these hidden gem Vietnamese food places in Singapore reside. Coupled with crowd-sourced approval from Vietnamese expats in Singapore, you know this is as close as you'll get to the culinary treasures of Hanoi, Ho Chi Minh and more for now.