Bami Express is here at Tanjong Pagar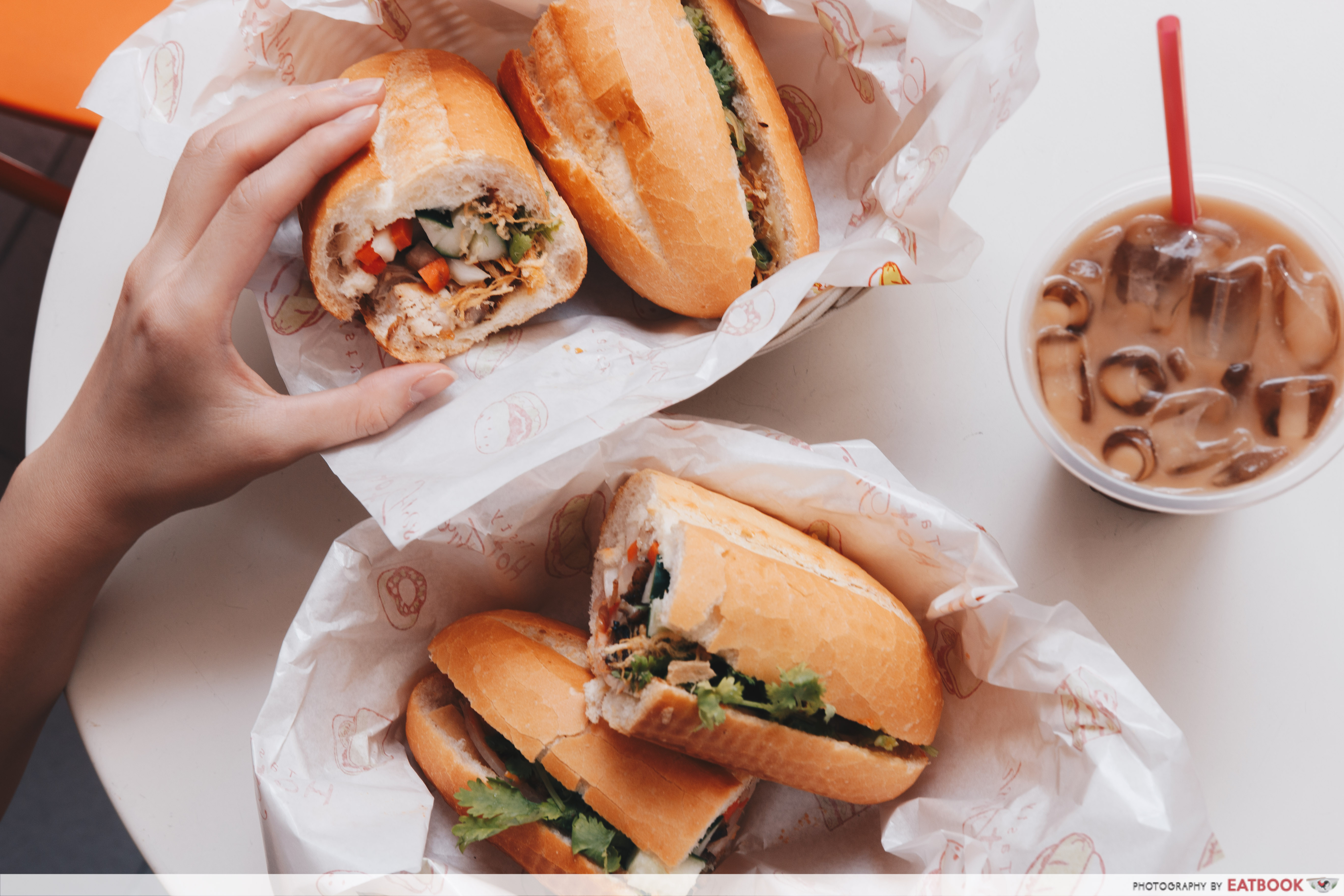 I love Vietnamese cuisine. I'd initially planned to review another Vietnamese hidden gem down at Hougang but literally found out the day before the shoot that the stall had closed down for good. So you can bet I was crossing my fingers when I discovered Bami Express online and headed down to Tanjong Pagar Plaza to give it a try.
Don't be closed, I'd prayed silently. According to the menu at the storefront, spring rolls were – unfortunately – temporarily unavailable; but other than that, the stall looked very much open and ready for business. Phew!
Food at Bami Express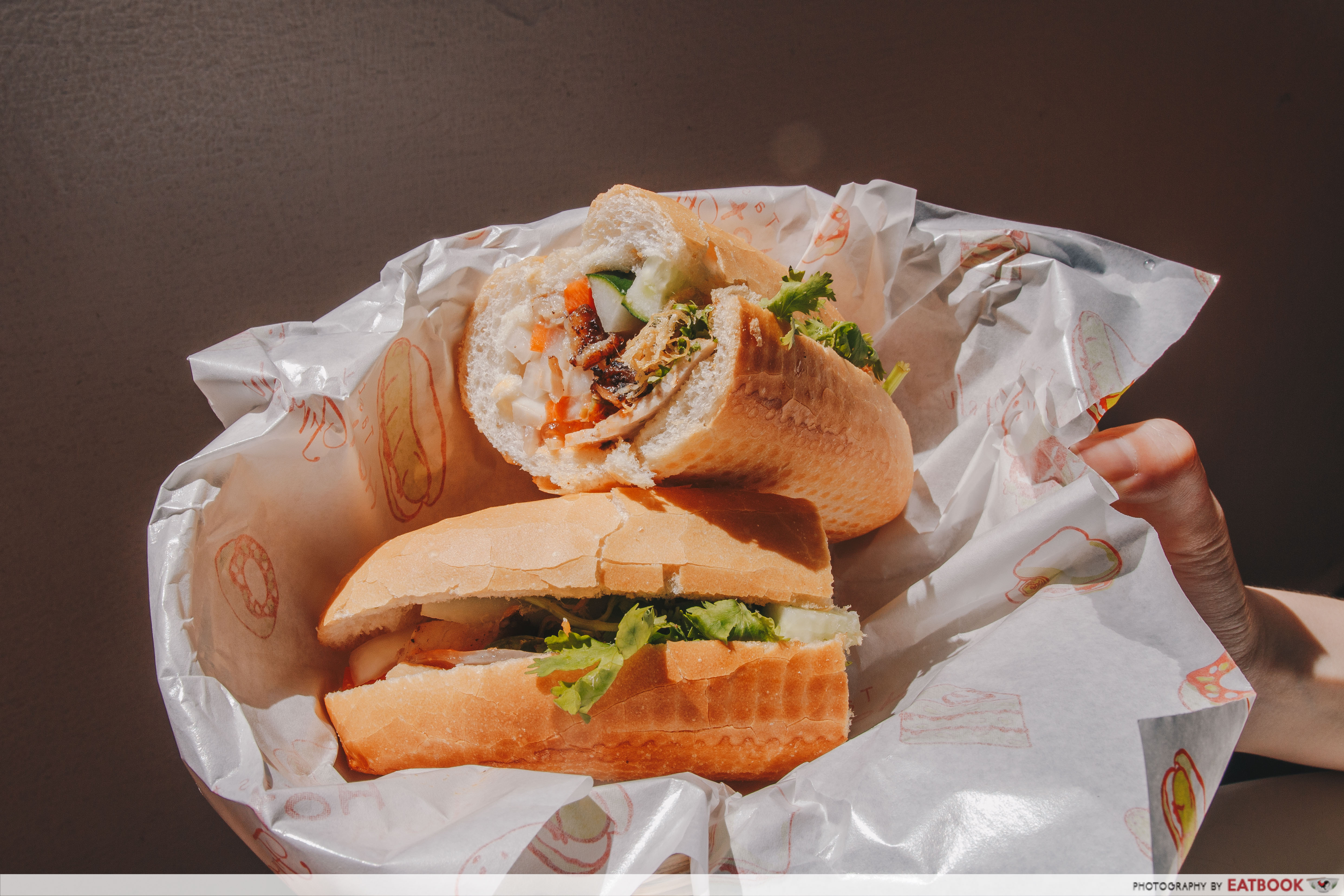 The first thing I tried was the Bami Saigon ($5). I bought the sandwich in a set, together with a cup of Vietnamese Iced Coffee ($1.50), so the whole thing ended up costing $6. For one meal, the damage done to my wallet wasn't too bad!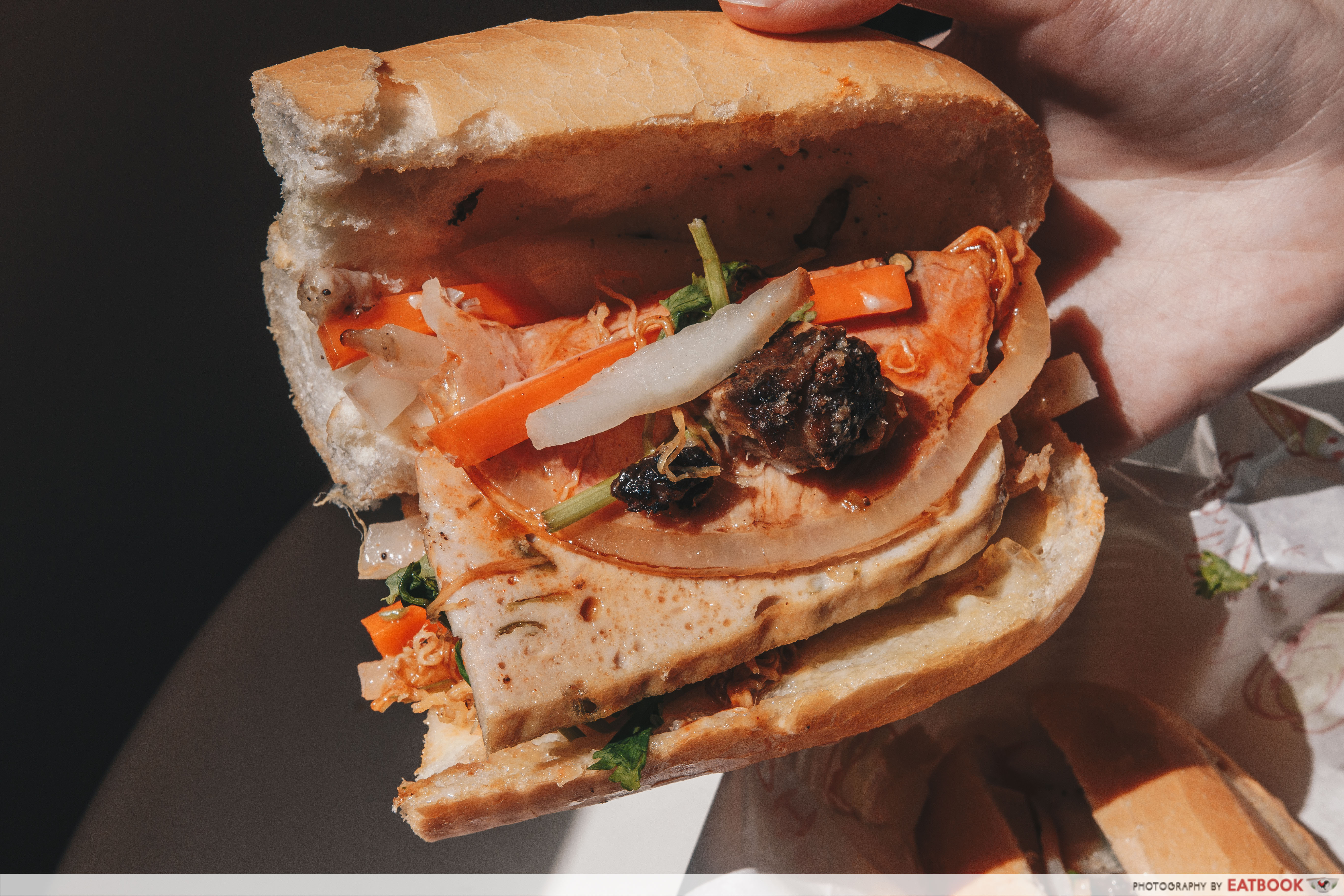 The Bami Saigon was stuffed with thin, long slices of pickled daikon (radish) and carrot, pork floss, pork belly, cucumbers, parsley and cha lua (Vietnamese pork sausage). Funny story – the first time I tried cha lua, I was wiping a bowl of pho clean. My mother said it was beef pho, but she didn't tell me she'd finished all the beef in it and left behind only the cha lua. Puzzled, I bit into slice after slice of the chewy, porky, light-brown sausage, wondering why Vietnamese 'beef' tasted so different. But in a good way!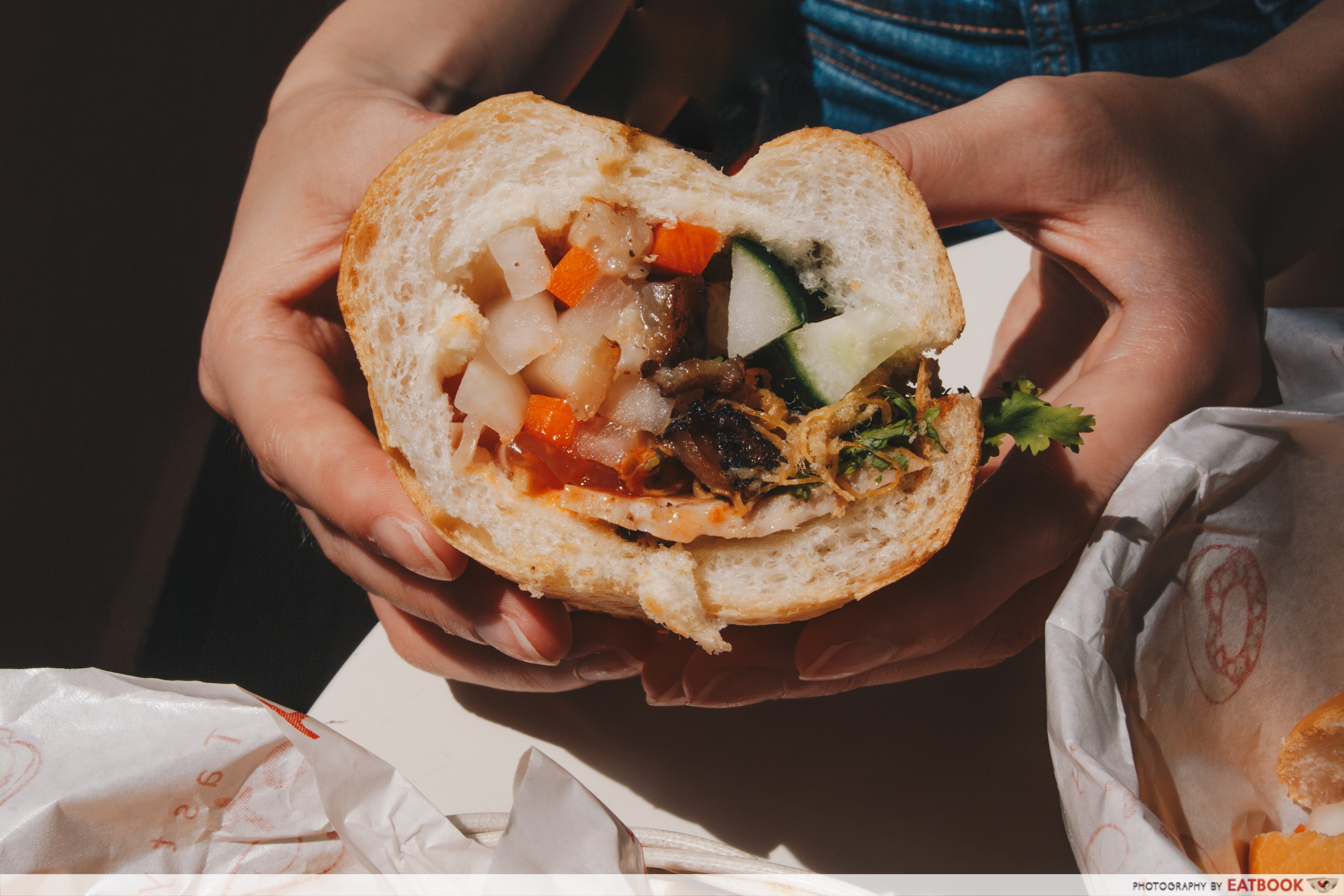 The meaty pork belly provided the banh mi with an umami crispiness, while the moist, pickled daikon and carrots gave the meal a juicy, slightly sourish crunch. The pork floss also helped contribute a tinge of sweetness to the otherwise savoury sandwich.
I really liked the baguette. As I bit down, the feeling of my teeth breaking past the toasty crust into the soft white bread was super shiok.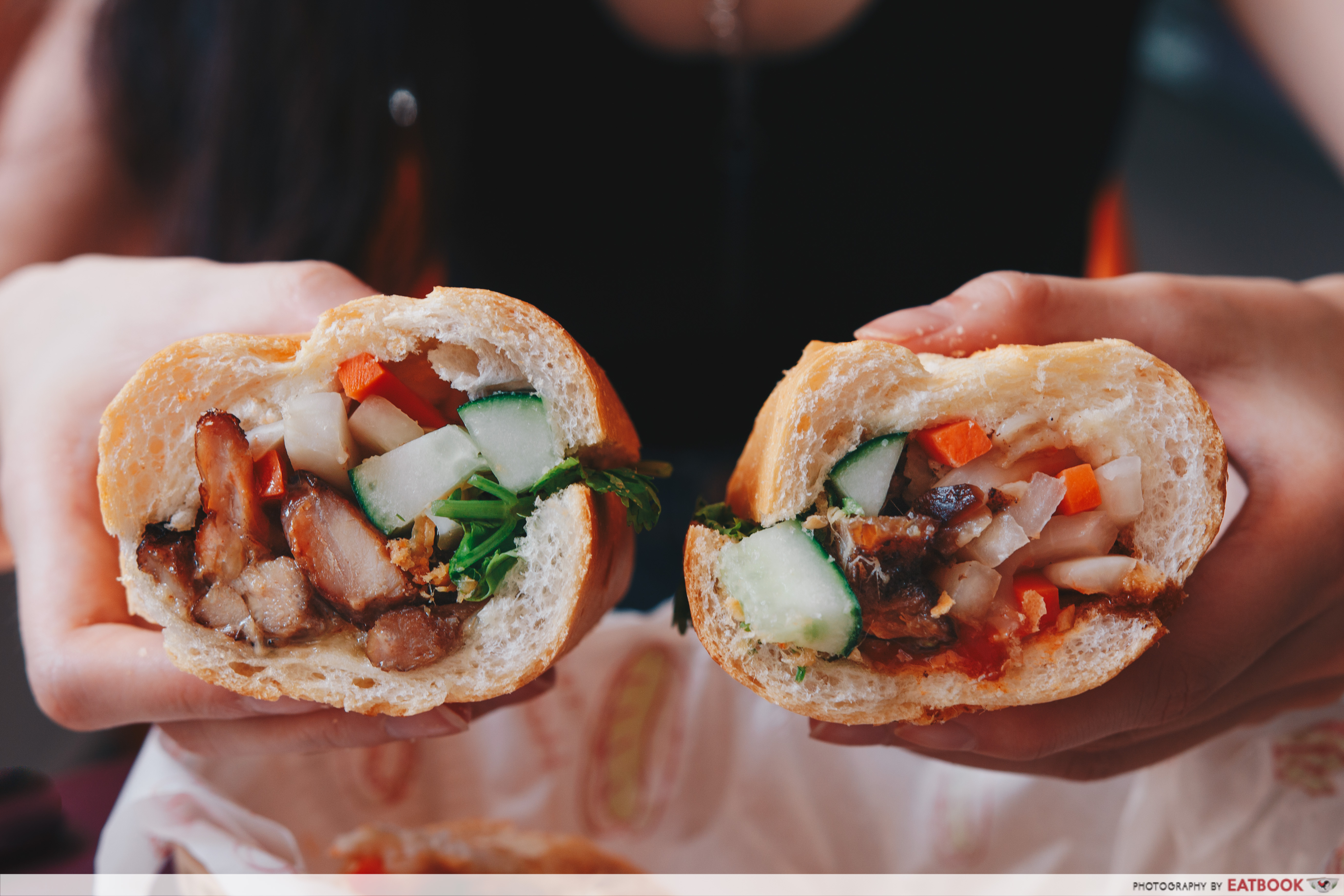 Next up came the Bami BBQ Chicken ($5). The same ingredients were included in this sandwich, except the cha lua and pork belly were replaced with boneless chunks of BBQ chicken meat. The chicken was nothing spectacular – a little on the stiff side, although I liked how it was kind of smoky.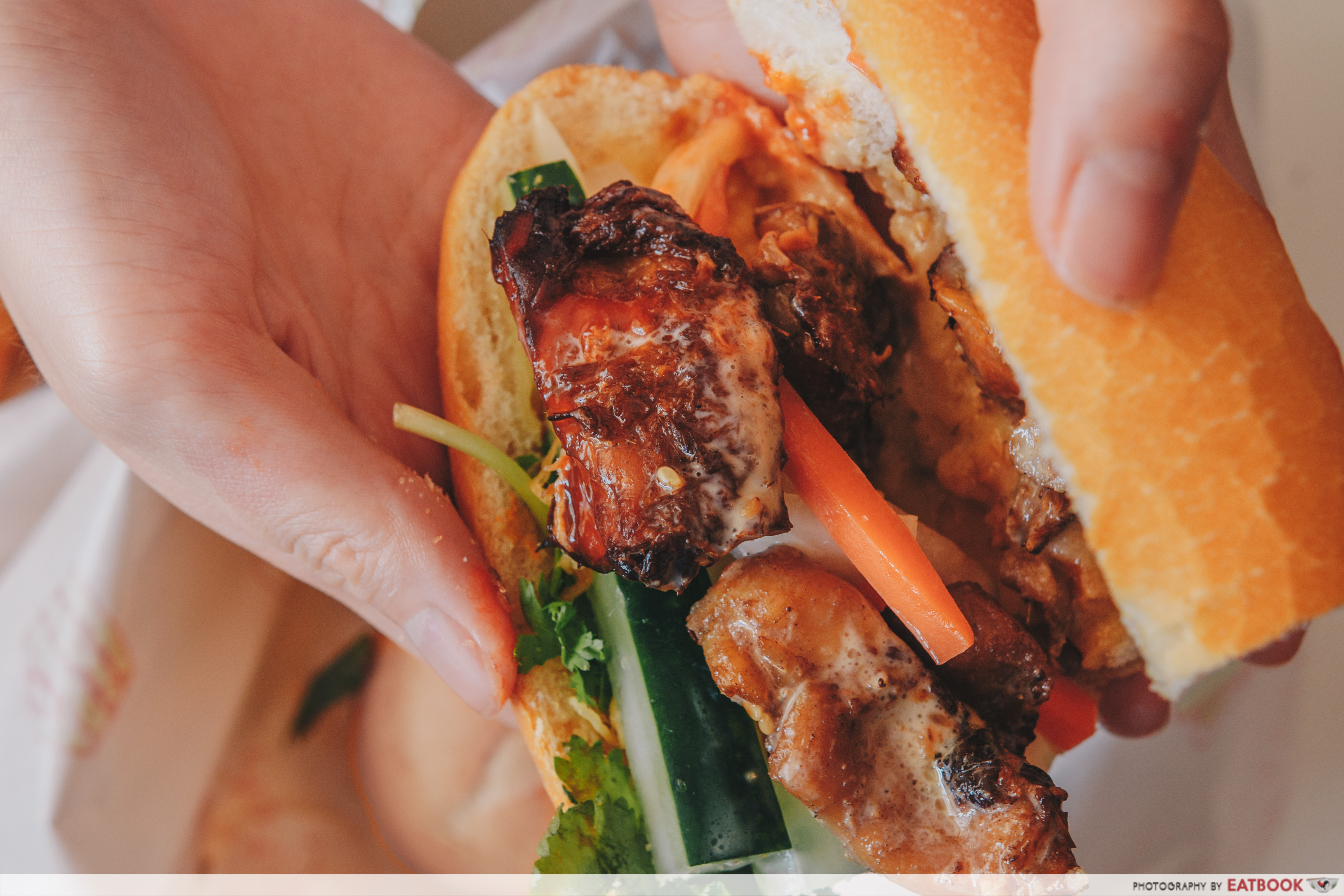 It was as I was eating this banh mi that I noticed a creamy, tangy sauce slathered over the chicken. There were too many flavours going on in the Bami Saigon that I failed to notice this sauce inside earlier. Curious, I decided to ask the soft-spoken Vietnamese store owner who prepared my sandwiches.
'It's our homemade Vietnamese mayonnaise," she informed me kindly. Nice, it suddenly made a little more sense why the sandwiches felt so wholesome. Ten points for Gryffindor!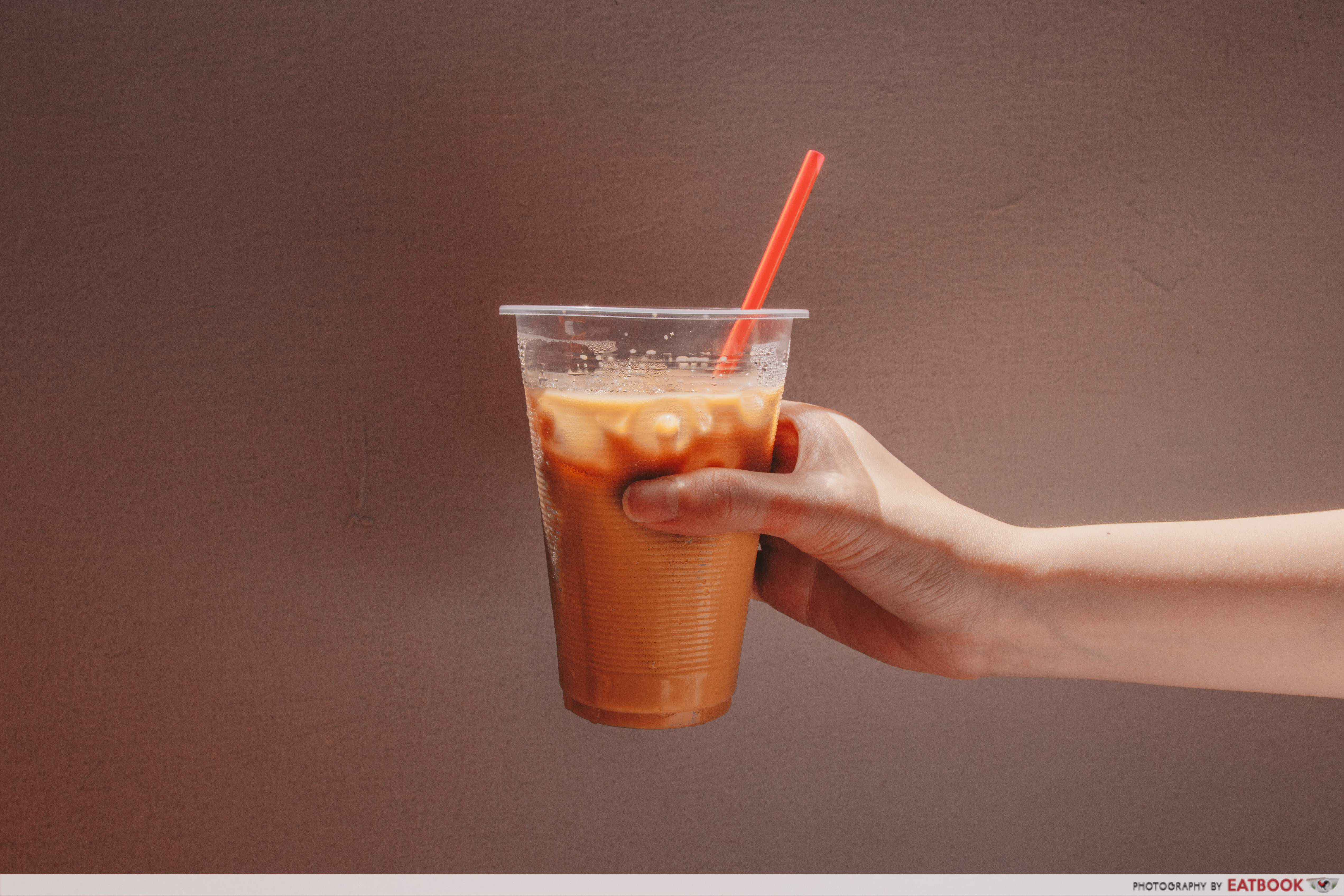 As for the Vietnamese Iced Coffee which came with my Bami Saigon… I have to admit I enjoyed it! I've never been a fan of coffee; I'm more of a tea kind of girl. This Vietnamese dark roast coffee was different – sweet and rich, with a bitter aftertaste. I suppose it also helped that the weather was extremely humid that day, and a cold drink made things a little less torturous.
Ambience at Bami Express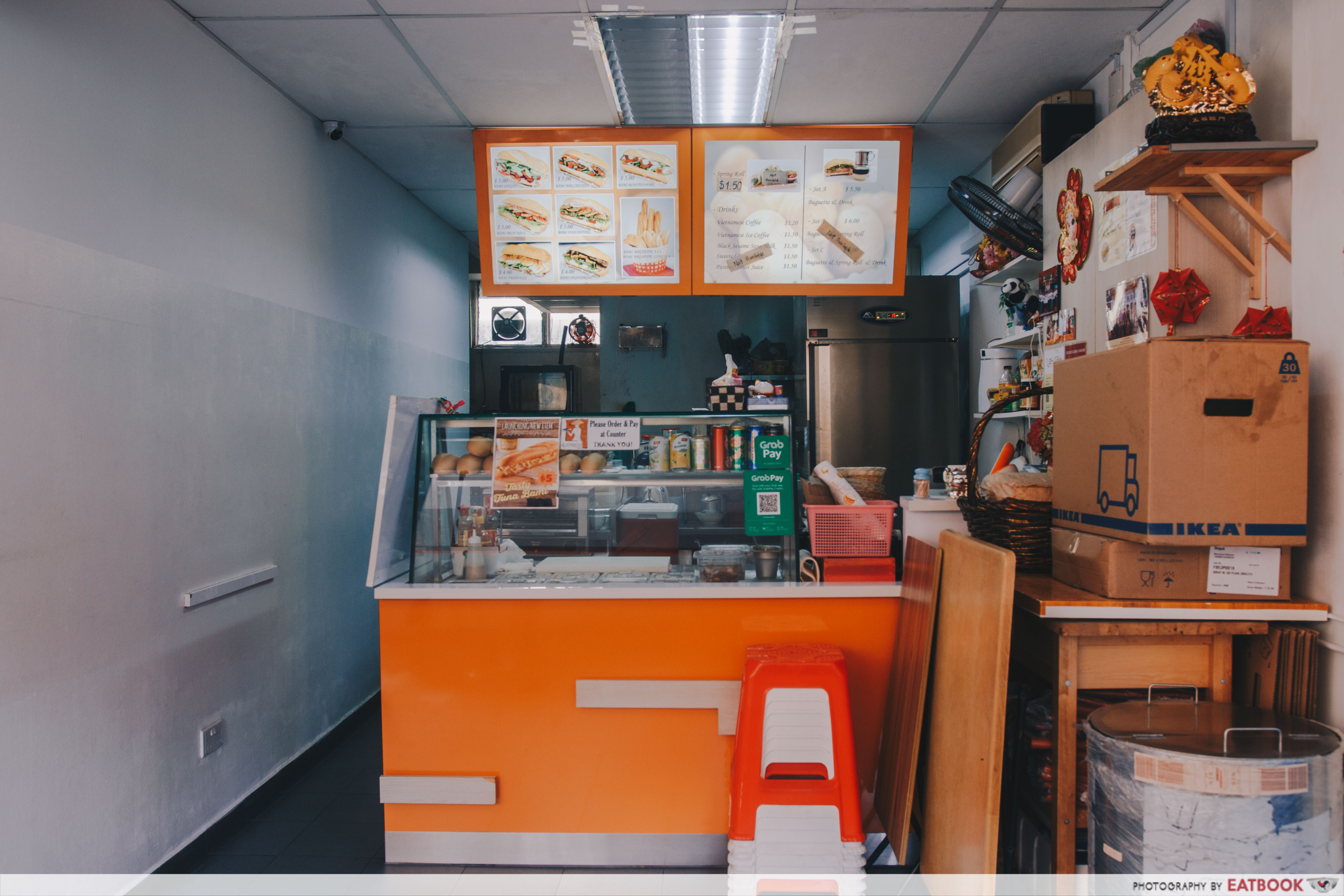 I'd expected the store to be small, but apart from a sandwich-making station, there was a kitchen at the back, and a storeroom to boot. There are also some small tables and seats lining the corridor outside the store.
The store owners were very polite and serviced with a smile. They even offered to adjust my table so I wouldn't have to sit near the harsh glare of the sun. As it can get pretty hot in the afternoon, do request to have the shades brought down!
The verdict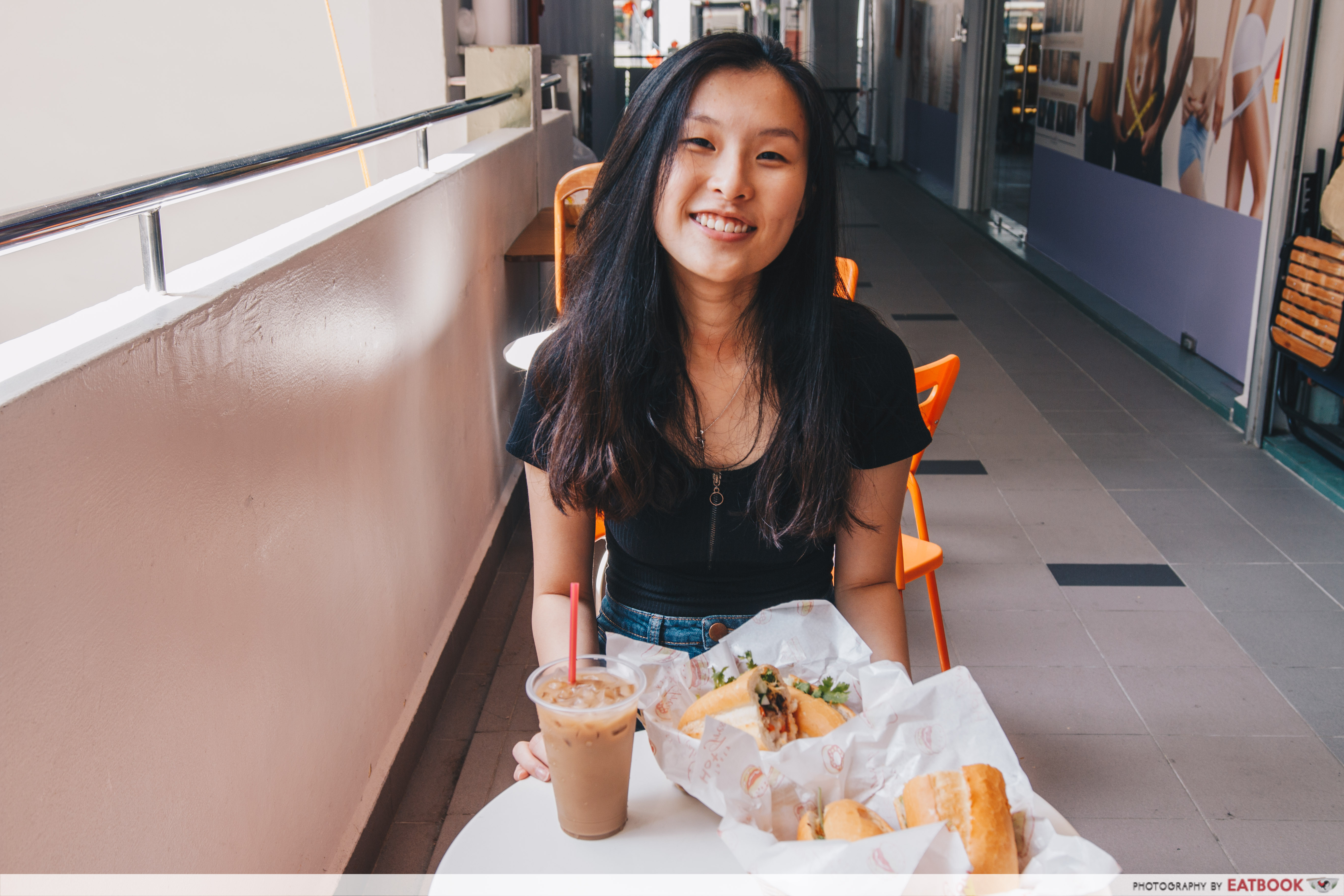 It was a hearty meal, partly because I got to try both sandwiches. I'm not complaining about that though! I liked how the sandwiches were all made on the spot, too. It gave me a Subway vibe. Well, a Vietnamese Subway, at the very least. The only difference was the fact I couldn't customise my own sandwich, which would've been fun.
For more cheap and good Vietnamese food, check out Vietnamese Favourites at Joo Chiat, or these cheap pho spots!
Address: 1 Tanjong Pagar Plaza, #02-53, Singapore 082001
Opening hours: Mon-Fri 11:30am to 3pm
Tel: 6443 3079
This is an independent review by Eatbook.sg. 
Bami Express Review: Cosy Hidden Gem Selling Vietnamese Banh Mi At $5 And Below
Summary
Pros
– Cheap
– Tasty and fresh ingredients
– Good service
Cons
– Store may be difficult to locate
– Tables are a little narrow
Recommended dishes: Bami Saigon ($5), Vietnamese Iced Coffee ($1.50)
Opening hours: Mon-Fri 11:30am to 3pm
Address: 1 Tanjong Pagar Plaza, #02-53, Singapore 082001