---
20 Joo Chiat and Katong food places
---
Update: Firebake has permanently closed.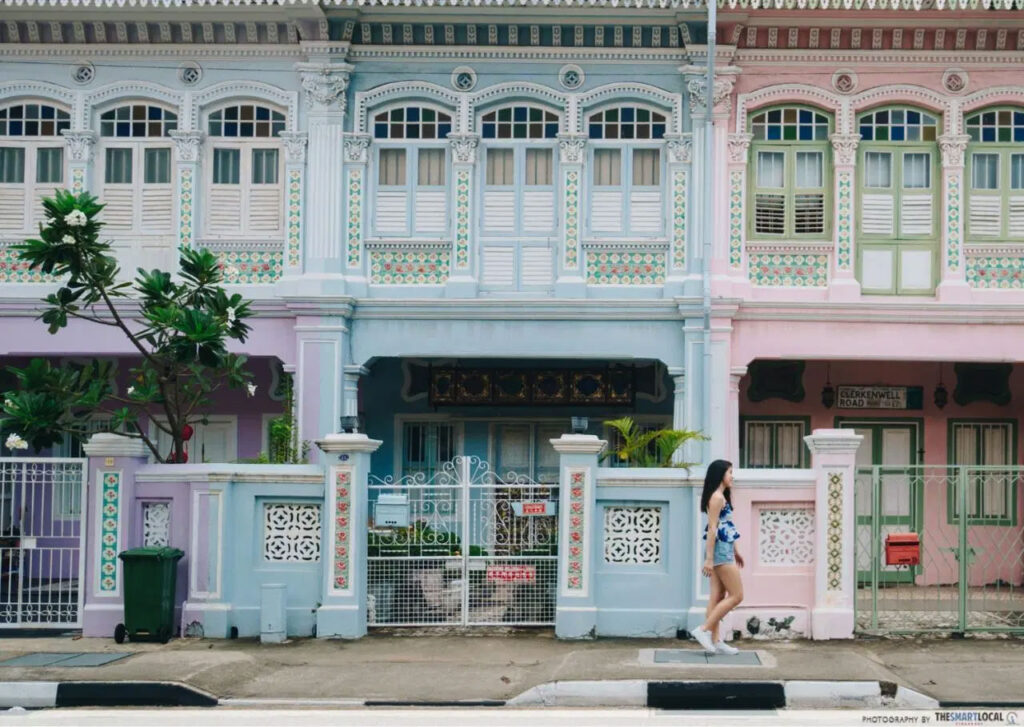 The East side of Singapore has always been known as a food lover's paradise. Joo Chiat, in particular, has been a food haven for me since my childhood. The eclectic mix of old-world coffee shops and modern gastronomic concepts gives Joo Chiat an alluring vibe that sets it apart from other districts. Here are twenty of our favourite Joo Chiat and Katong food places which we think the rest of Singapore should know about too!
---
1. Yong Huat
---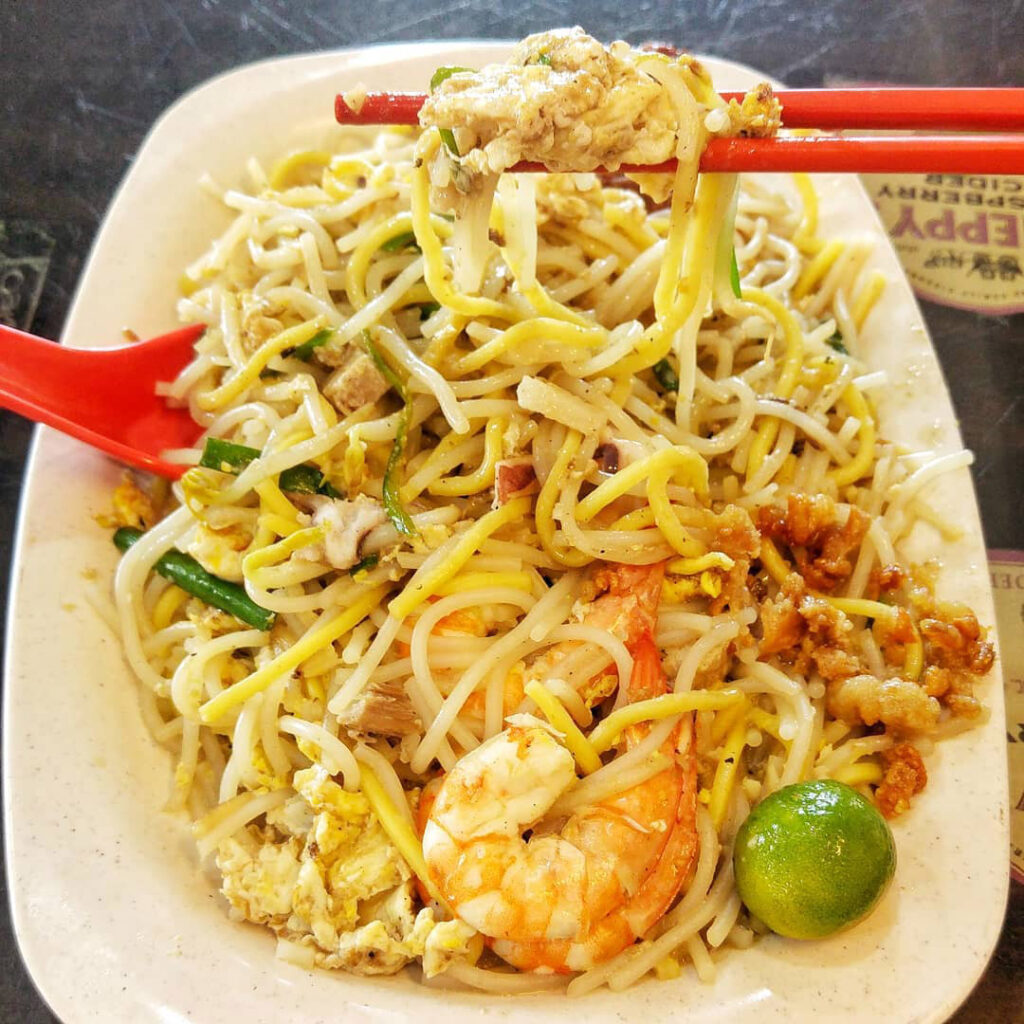 Image credit: @noodlelog
Unlike the typical char kway teow and Hokkien mee, it is way more difficult to find wok-fried mee sua in Singapore. Located in a hip hawker bar, Yong Huat is the main reason why I keep coming back to the East. The subtly charred, lard-coated, silky Mee Sua ($5) will instantly win you over with its nostalgic sinfulness. The portions are generous, with an abundance of vegetables, prawns, pork belly, and a heap of glorious, crispy lard.
Address: 125 East Coast Road, Singapore 428810
Opening Hours: Daily 9am to 7pm
Tel: 9630 1370
---
2. Good Time Eat Drink
---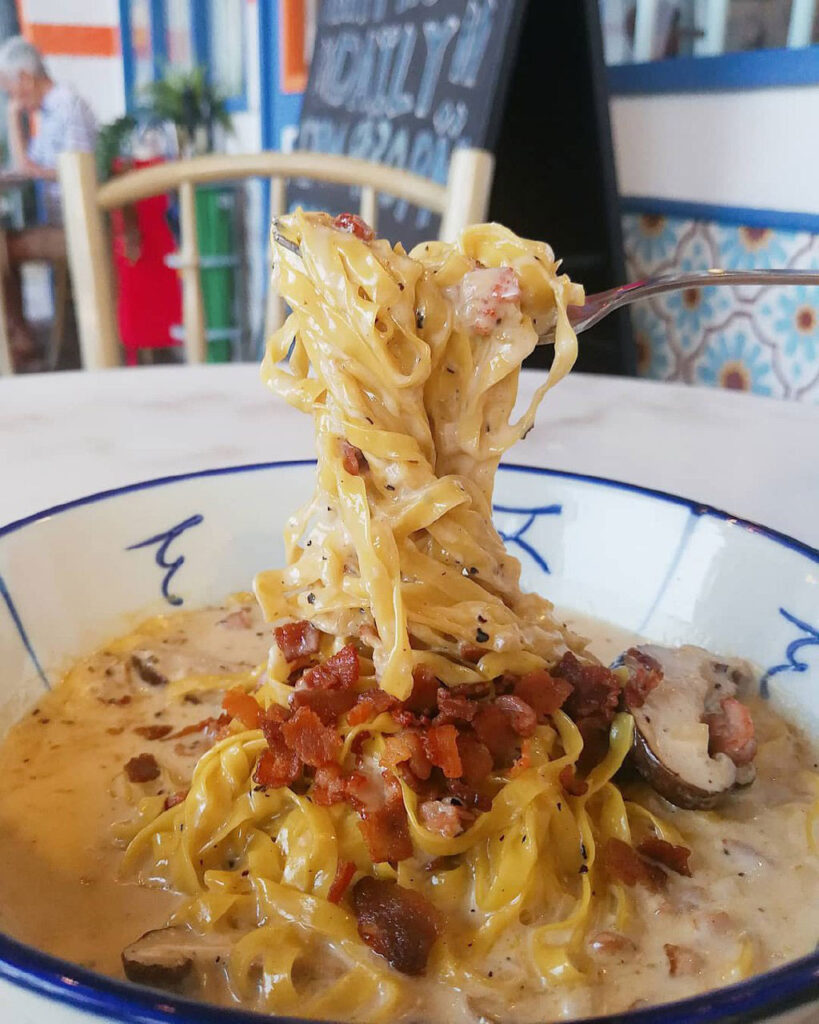 Image credit: @traditionalfoodhero
Situated along a relatively quiet stretch on East Coast Road, Good Time Eat Drink looks relatively unassuming. But don't be fooled. They serve up a delectable spread of local dishes, all with a unique spin to it. Their Hurry! Hurry! Chicken Curry ($12+) features an aromatic curry that's filled with succulent chicken leg and starchy potatoes. Each bowl is served with a unique charcoal-coloured you tiao. The Good-Time Carbonara ($12+) is one of the restaurant's more special dishes. Each plate of al dente mee pok noodles is covered in creamy alfredo sauce, tender chunks of bacon, shaved mozzarella, and shiitake mushrooms.
Address: 889 East Coast Road, Singapore 459092
Opening Hours: Tue-Sun 12pm to 3pm, 5pm to 12am
Tel: 6242 0495
Website
---
3. Penny University
---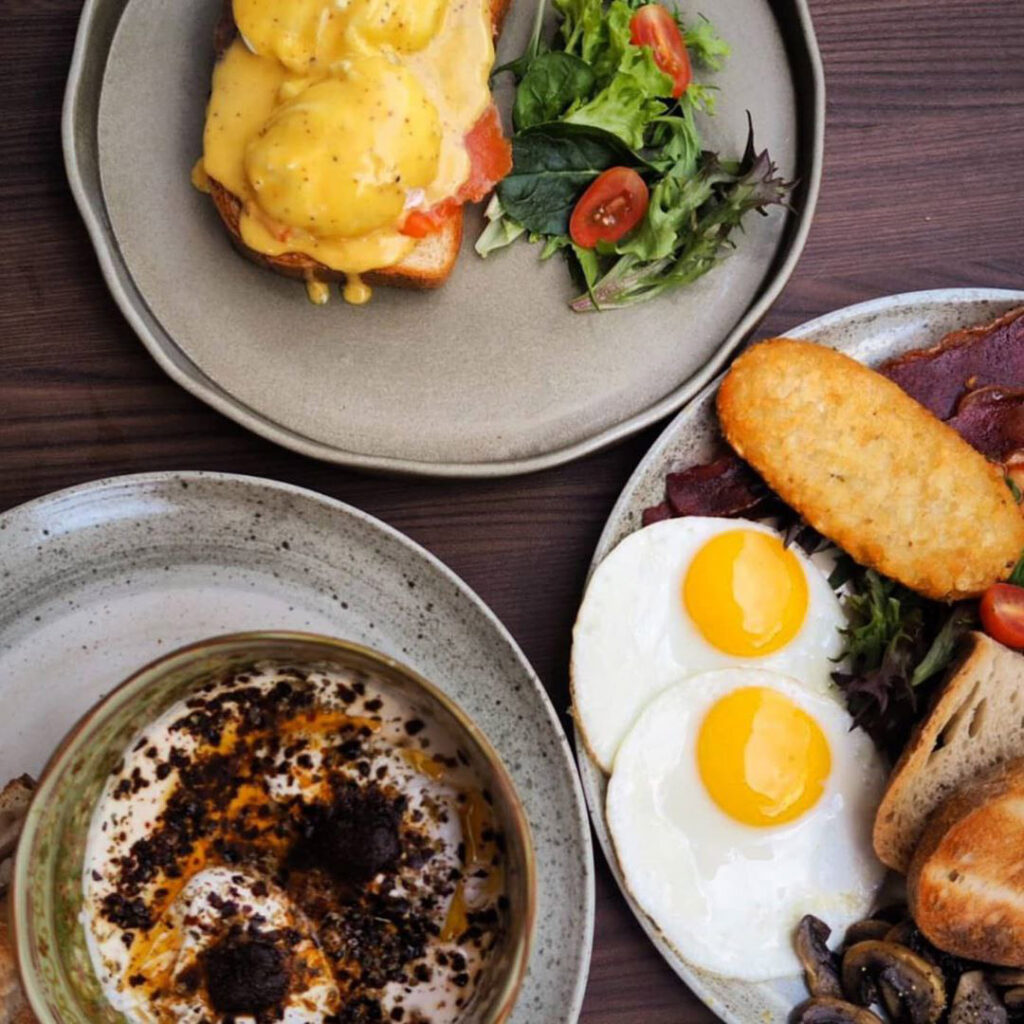 Image credit: @pennyuniversity
Penny University is a cosy coffeehouse that serves simple but good food and coffee. For those with a sweet tooth, get a taste of their Banoffee Croissant French Toast ($19+). Each plate is filled with a ton of sweet delights, such as sweet banana, crunchy crushed peanuts, popcorn, irresistible salted caramel, and decadent whipped vanilla mascarpone. Note that a surcharge of 10% and 15% applies on weekends and public holidays respectively. 
Address: 402 East Coast Road, Singapore 428997
Opening Hours: Daily 8:30am to 10pm
Tel: 6345 9055
Website
---
4. Sandwich Saigon
---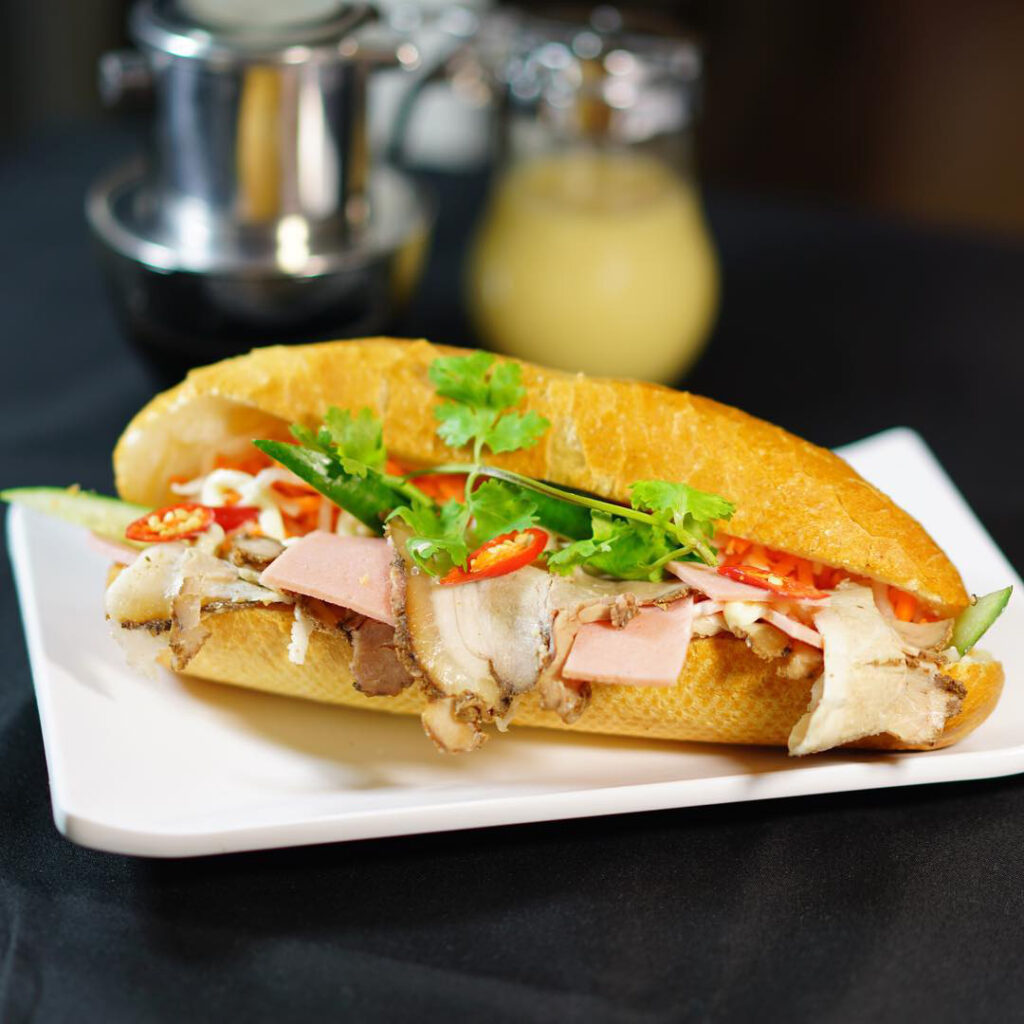 Image credit: @sandwich_saigon
Vietnamese joints in Singapore are popping up faster than I can say 'pho', but Sandwich Saigon has my loyalty for its bahn mi. Their Saigon Special ($8) comes with succulent pork belly, ham, and homemade pickled carrots and cucumbers sandwiched between crusty, chewy baguette. Their secret weapon lies in their baguette: the dough is lovingly made and baked every morning at 5am. They also make a homely bowl of Beef Pho ($12.90), which I personally prefer to many other pho chains.
Address: 93 East Coast Road, Singapore 428792
Opening Hours: Wed-Mon 11:30pm to 3pm, 5pm to 10pm
Tel: 6345 3849
Website
---
5. Delicious Boneless Chicken Rice
---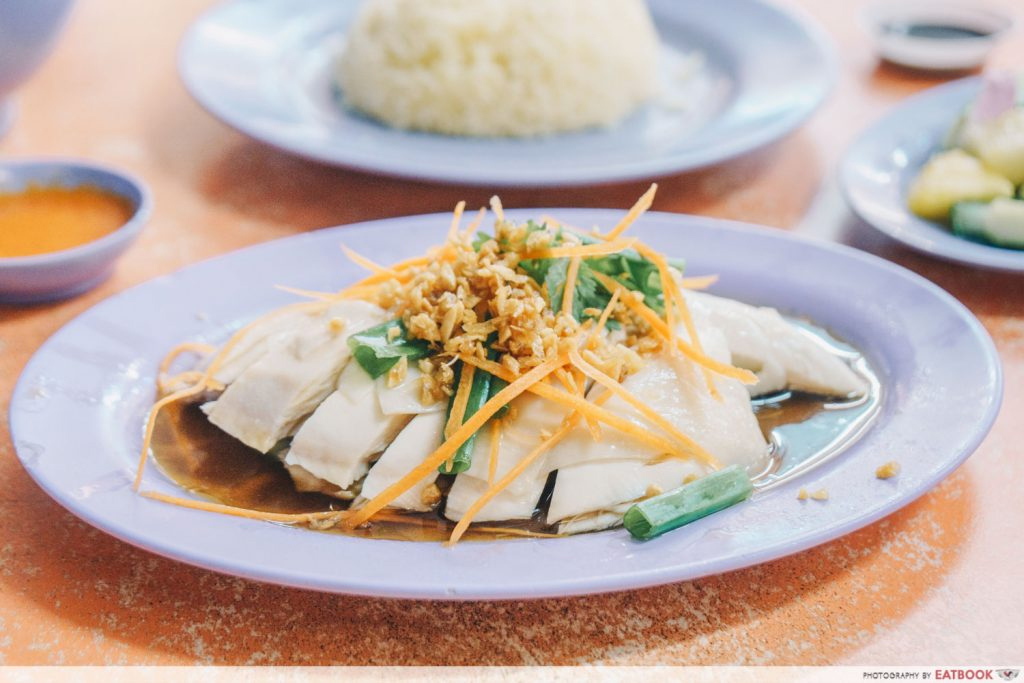 Colloquially known as "Katong Shopping Mall Chicken Rice", Delicious Boneless Chicken Rice has made a name for itself as one of the best chicken rice stalls in our small island city. Their Chicken Rice ($5.50) comes with a generous portion of rice and tender, succulent chicken. The rice is extremely flavourful, and it's cooked in yellow ginger, which explains its pretty yellow hue. If you choose to dine-in, the stall offers free flow cabbage soup, achar, and deep-fried garlic bits that are sprinkled over the chicken.
Address: 865 Mountbatten Road, #B1-85/87,Katong Shopping Centre, Singapore 437844
Opening Hours: Tue-Sun 10:30am to 8pm
Tel: 9789 6073
Website
---
6. Zaffron Kitchen
---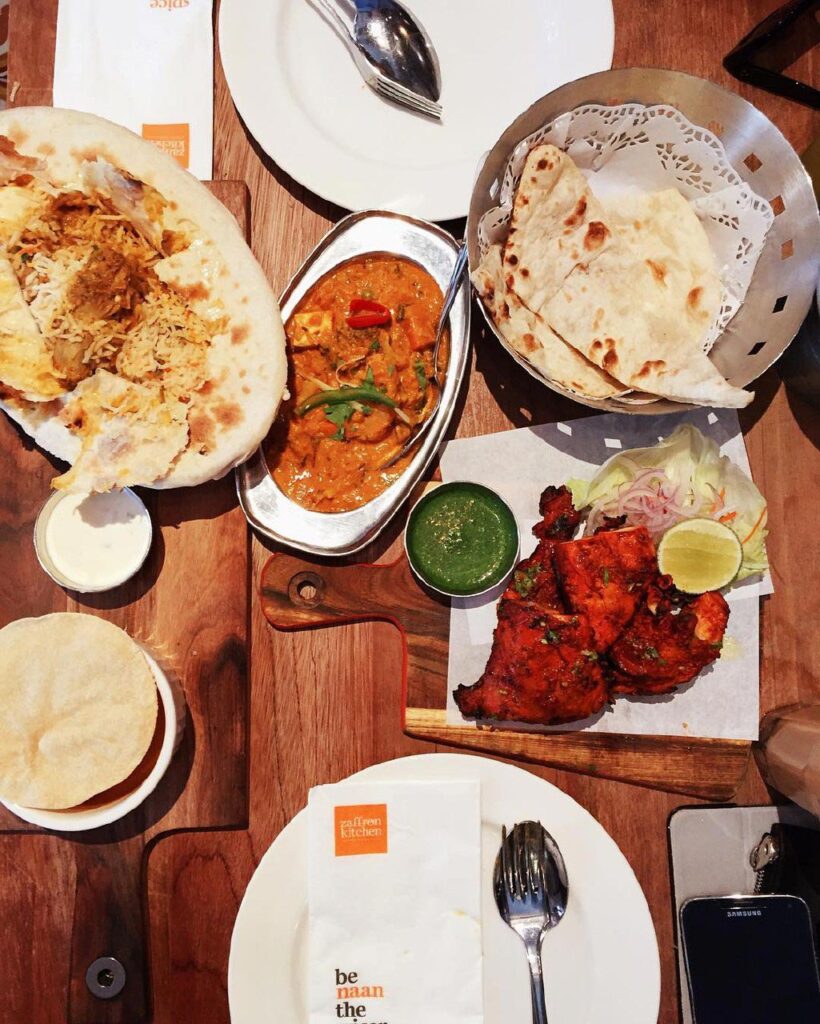 Image credit: @quilpopeye
Gone are the days of sweating it out over Indian food at the local coffee shops. Zaffron Kitchen brings us wholesome Indian cuisine in a comfortable, classy setting. My tried-and-tested favourites would be their Butter Chicken ($17.50++), Aloo Gobi Masala ($14.50++), and Tandori Chicken ($15++ for half chicken). Despite the swanky interior, Zaffron Kitchen still manages to retain the hearty and authentic nature of their dishes. 
Address: 137 East Coast Road, Singapore 428822
Opening Hours: Mon-Fri 11:30am to 3pm, 5pm to 10pm, Sat-Sun 11:30am to 11pm
Tel: 6440 6786
Website
---
7. Sinpopo Brand
---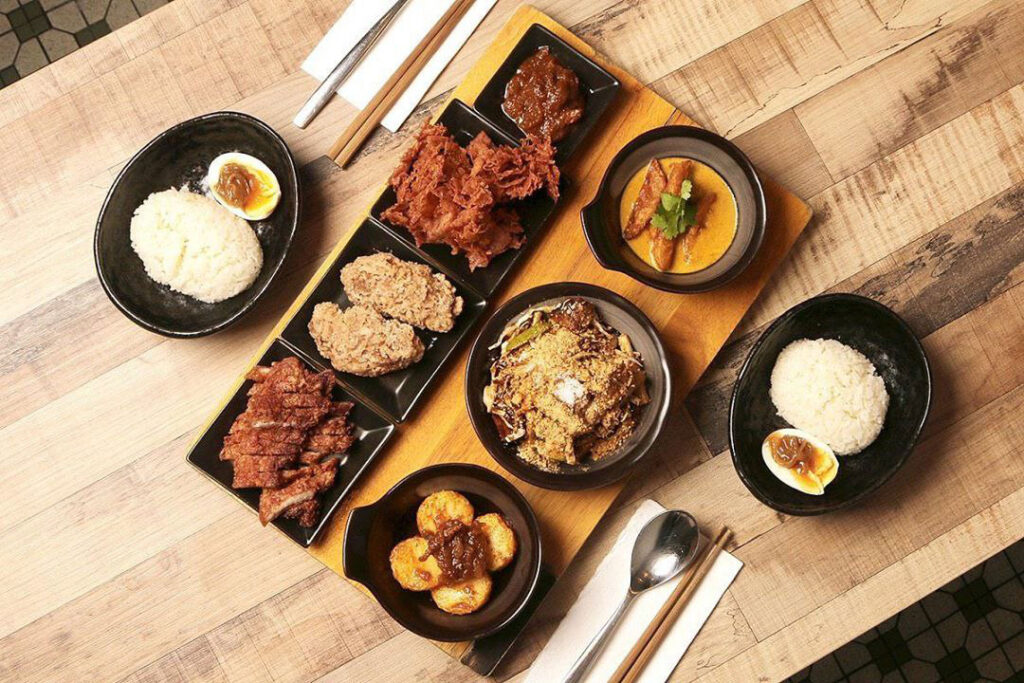 Image credit: @sinpopobrand
I wasn't impressed with Sinpopo Brand when they first started out, but after undergoing a major revamp, it's now one of my favourite Katong food places.
They have an innovative spin on traditional dishes, like their Sinpopo Sliced Wagyu Horfun ($18++) where tender chunks of gently simmered Wagyu beef rest on layers of deep fried kway teow. The play on textures is a unique change from the usual beef hor fun you get from the hawker stores, and that squeeze of lime helps to cut through the richness of the dish.
Besides that, their amazingly crunchy Har Cheong Gai ($6++ for 4 midwings) is so addictive, you might want to order one portion just for yourself. But what I will return for is the immensely fragrant and fudgy Gula Melaka Cake ($7++).
Address: 458 Joo Chiat Road, Singapore 427671
Opening Hours: Sun-Thurs 12pm to 10pm, Fri-Sat 12pm to 12am
Tel: 6345 5034
Website
---
8. Smokey's BBQ
---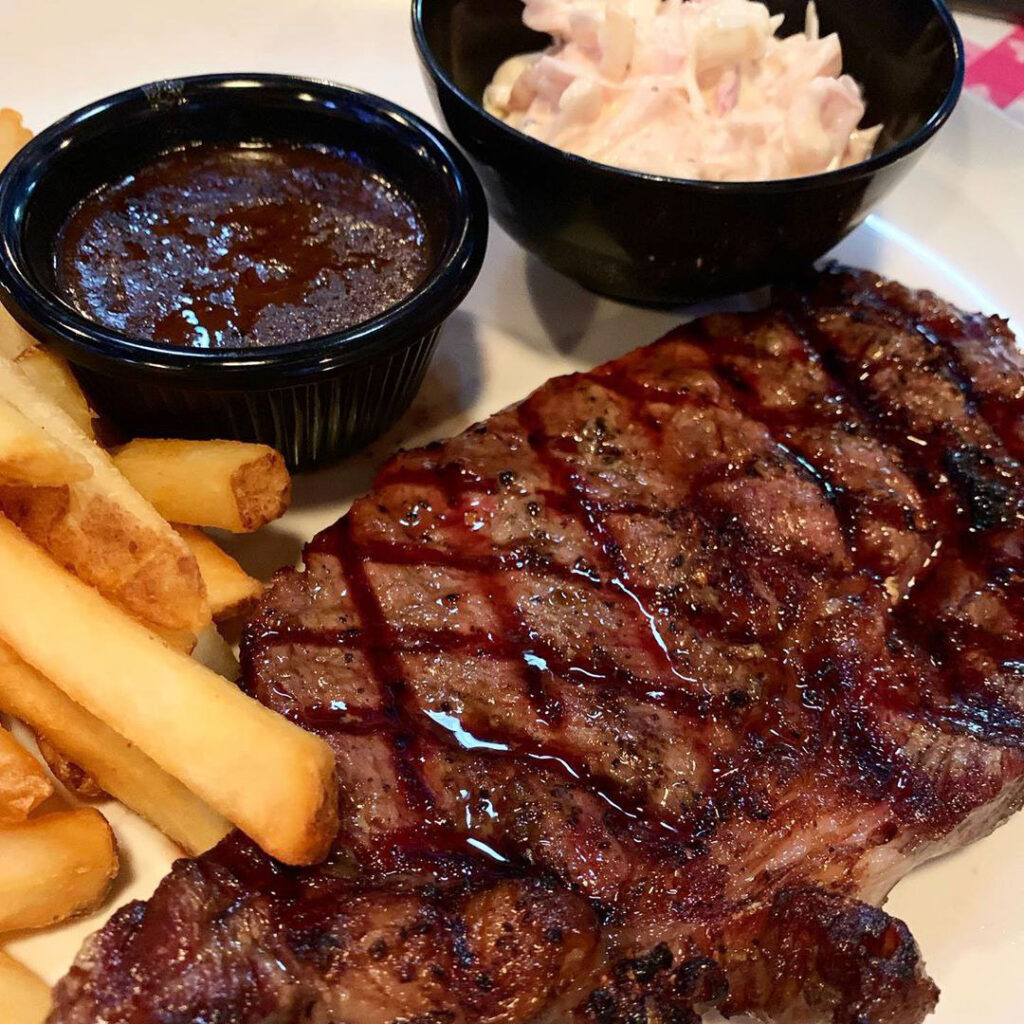 Image credit: @misslovesdoof
If you're a fan of smoky, char-grilled American pub grub, Smokey's BBQ is the real deal. The best part is their prices aren't outrageous, and portion sizes remain reasonable. Their meats are barbecued with hickory wood chips, giving it a distinct smokiness and tenderness. You'll find me there on Wednesday when they have their famous buffalo wings going for $1 each all night long.
Address: 73 Joo Chiat Place, Singapore 427790
Opening Hours: Mon-Thurs 3pm to 11pm, Fri 3pm to 12M, Sat 11am to 12am, Sun 11am to 11pm
Tel: 6345 6914
Website
---
9. Guan Hoe Soon
---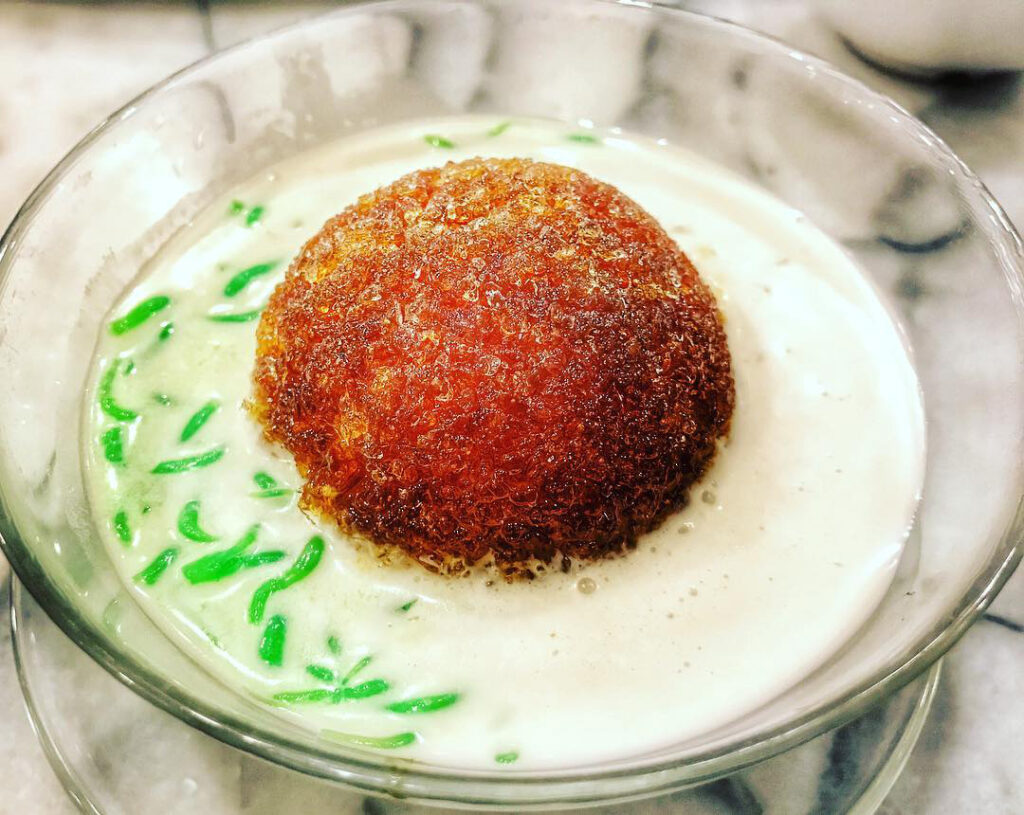 Image credit: @thienjames
Guan Hoe Soon is a family-run Peranakan eatery, and it's one of the time-honoured Katong food places. Their decor is simple, classic and frills-free, much like the food that they serve. Their Peranakan staples like Ayam Buah Keluak ($14+), Babi Pong Tay ($10+), and Nonya Chap Chye ($10+) are widely raved about by their regular customers. Other than these dishes, my family is also fans of their Hee Peow Soup ($14+), Sayur Lodeh ($10+), and Chendol ($3.80+).
Address: 40 Joo Chiat Place, Singapore 427762
Opening Hours: Mon-Fri 11am to 3pm, 6pm to 9:30pm, Sat-Sun 11am to 3pm, 5:30pm to 9:30pm
Tel: 6344 2761
Website 
---
10. Stirling Steaks
---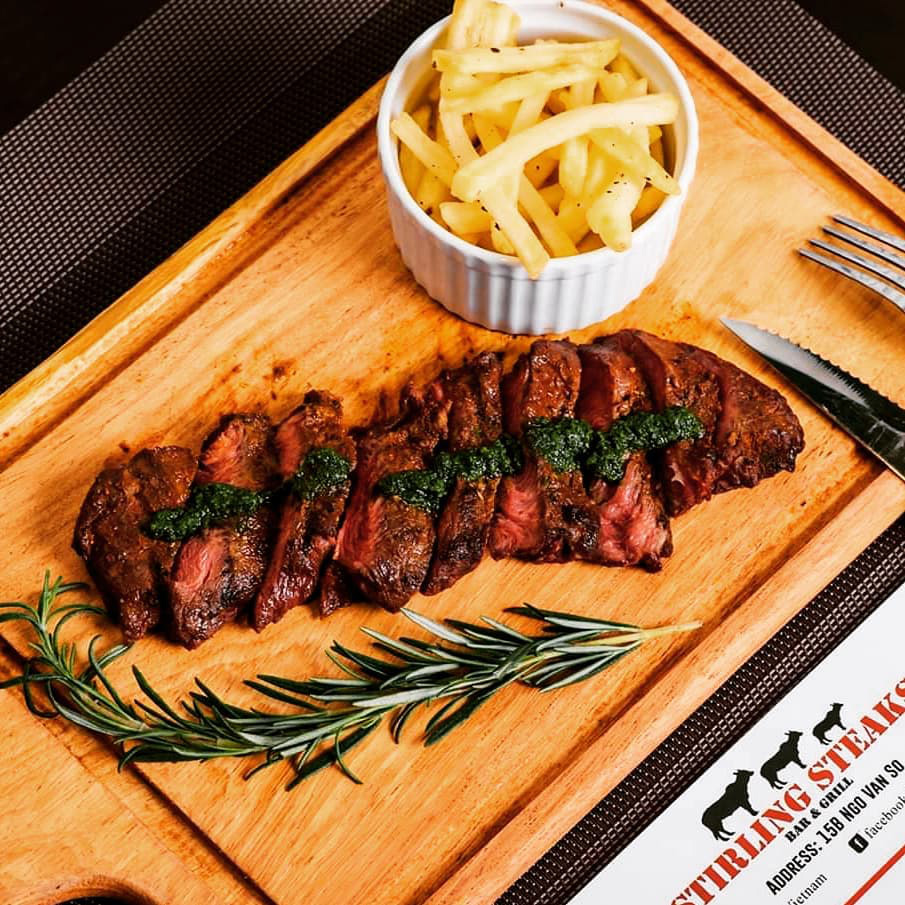 Image credit: @stirlingsteaks
Stirling Steaks is a modern steak restaurant at Katong with a chill setting for tasty food. All their steaks are charcoal grilled, and the quality of their steaks are not compromised. Their 250g of Sirloin ($30.90++) is one of the more popular items on the menu. Each slice of beef is succulent, with a hint of smokiness. If you're pressed for cash, their Flat Iron Steak ($9.90++) is an affordable option. It features tender beef that's cut from the shoulder of the cow, and it's drizzled with a herbaceous salsa verde sauce. If you top-up an additional $1.50++, you can get a side of crispy fries to accompany your steak. Check out these 7 Flat Iron Steak Places for more affordable flat iron steaks. 
Address: 115 East Coast Road, Singapore 428764
Opening Hours: Daily 6pm to 10pm
Tel: 6958 0000
---
11. 328 Katong Laksa
---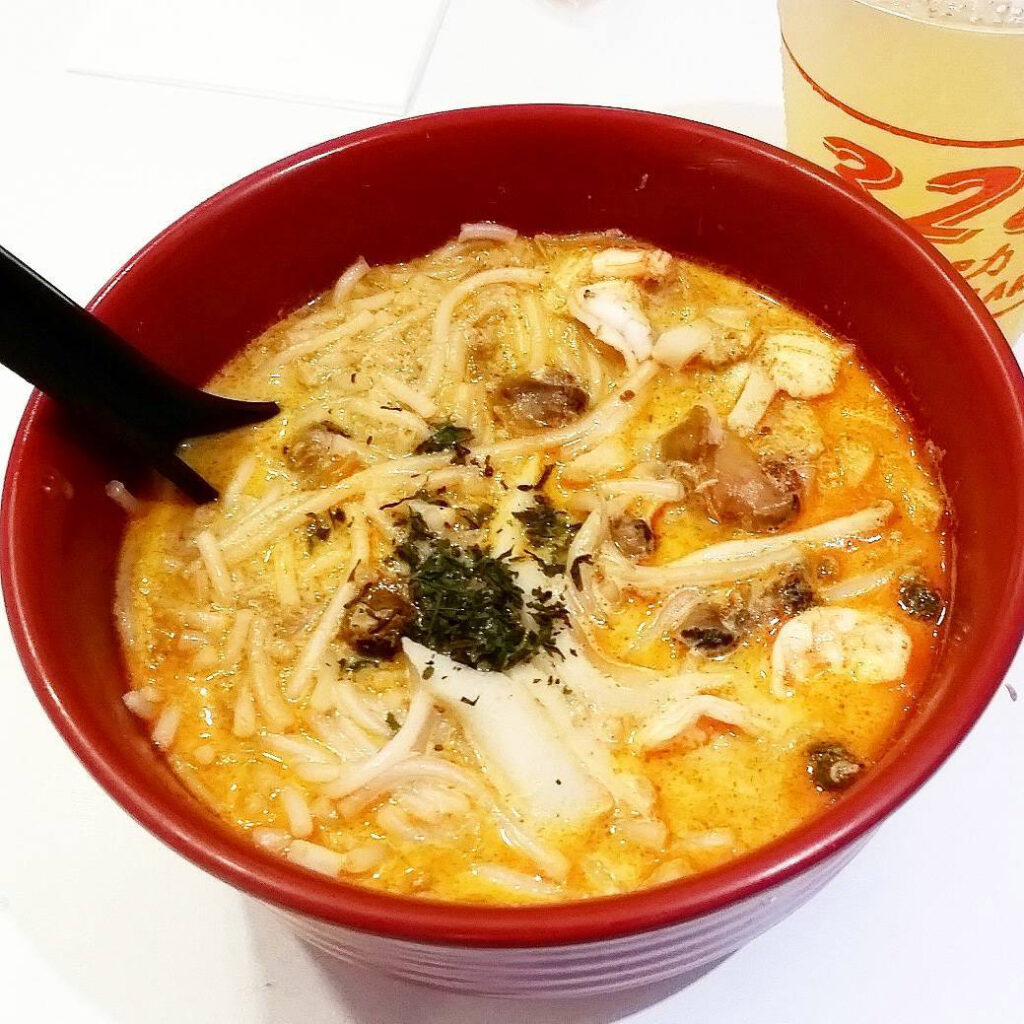 Image credit: @_mikeymoo
Besides the other culinary delights on this stretch, East Coast Road is also home to the famous 328 Katong Laksa. They have a limited menu, only serving dim sum and of course, their famous laksa. Their Laksa ($5/$7), is simple yet delicious. Each bowl is filled with thick rice vermicelli noodles, plump shrimps, smooth fish cakes, and fresh cockles, all simmered in a warm bed of their flavourful, coconut-prominent gravy. Many Singaporeans have raved about how they serve up the best laksa in Singapore, so why not come down to try one of the best Katong food places!
Address: 51 East Coast Road, Singapore 428770
Opening Hours: Daily 10am to 10pm
Tel: 9732 8163
Website
---
12. Rakuya
---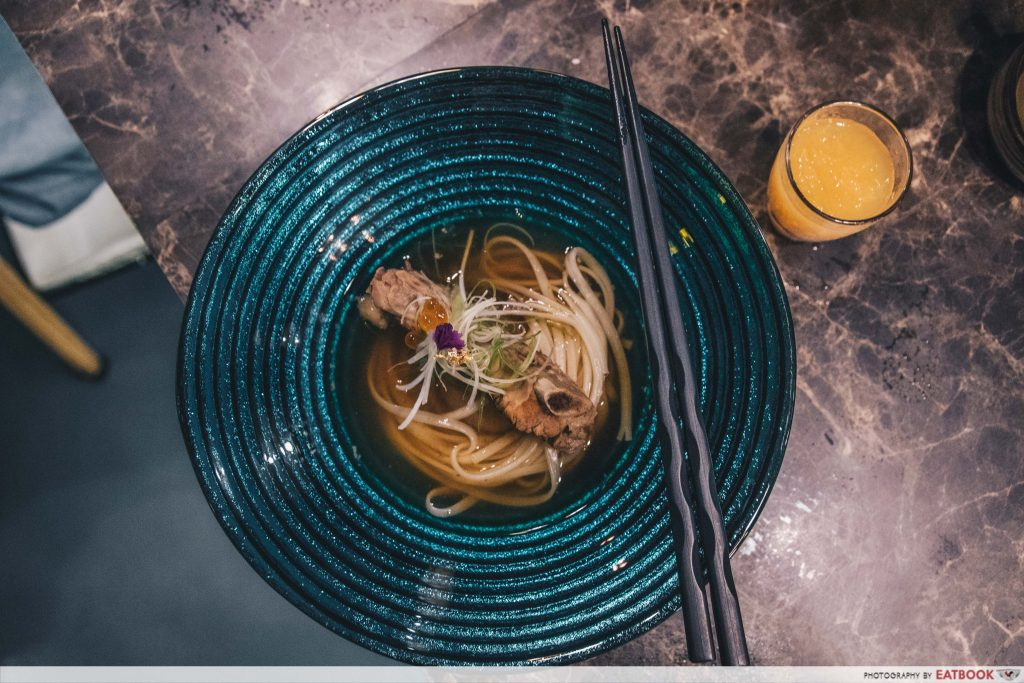 Many have heard of the phrase "You pay for what you get", and Rakuya has certainly challenged that notion. Though their $48++ Omakase is one of the cheapest around, their dishes certainly exude quality and finesse. With mouthwatering dishes such as Foie Gras Chawanmushi with Mapo Sauce and Deconstructed Soy Pudding Tarte, it's definitely a steal at its price. They have even constructed their very own version of a Curry Puff, which is served in a cocktail glass!
Check out our full review of Rakuya!
Rakuya Review: New Omakase Restaurant With Eight-Courses From $48++ At Katong
Address: 89 East Coast Road, Singapore 428790
Opening Hours: Tue-Sun 12pm to 3pm, 6pm to 9:30pm
Tel: 6440 7071
Website
---
13. Tea Villa Cafe
---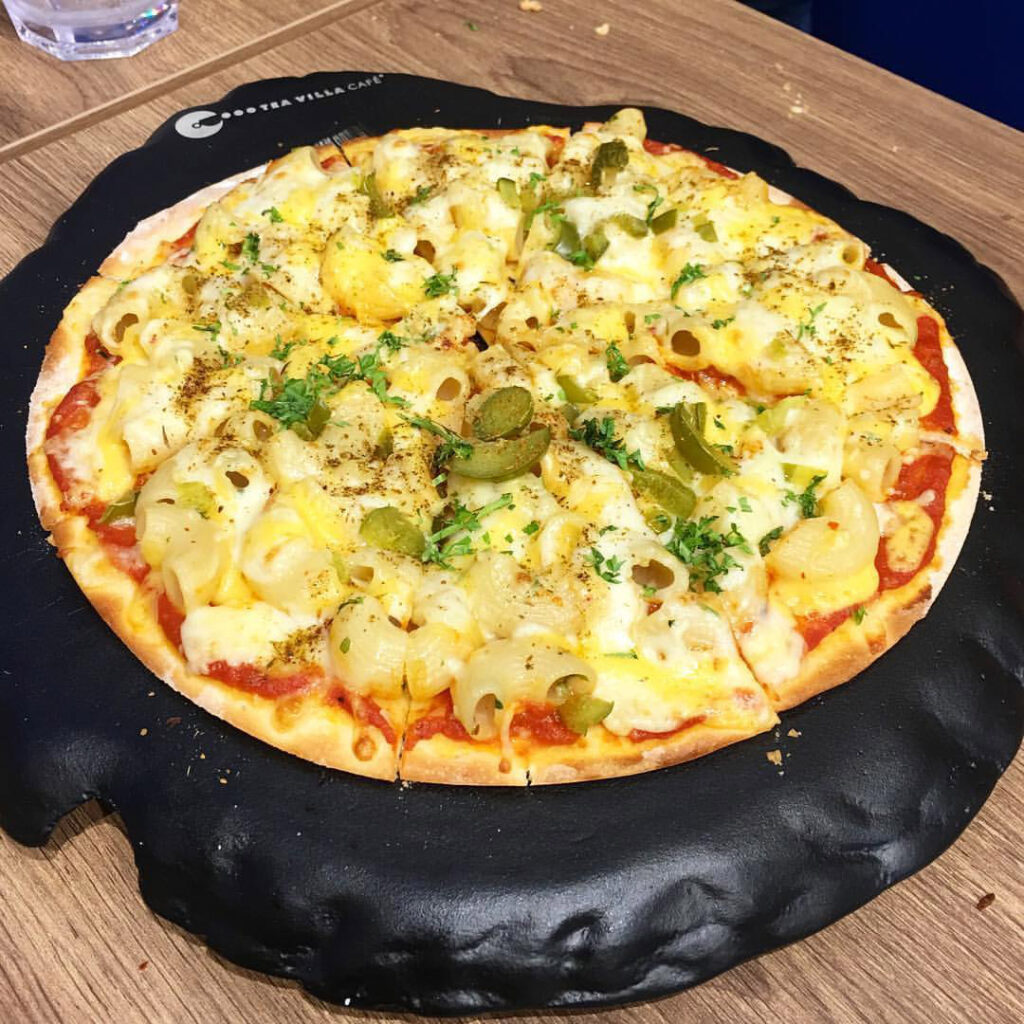 Image credit: @teavillacafesingapore
Not your typical cafe, Tea Villa Cafe dishes up delectable vegetarian plates in a cosy setting. With a wide array of Lebanese, Mexican, Indian food, and even pizza, you will be spoilt for choice. Try their Mac and Cheese Pizza ($20++), which features crispy pizza topped with four types of cheese, fiery jalapeno and comforting macaroni. They also have a broad selection of teas, with over 100 different flavours to choose from.
Address: 97 East Coast Road, Singapore 428794
Opening Hours:Tue-Thurs 12pm to 10pm, Fri 12pm to 11pm, Sat 10:30am to 11pm, Sun 10:30am to 10pm
Tel: 8518 4250
Website
---
14. ENG's Char Siew Wantan Mee
---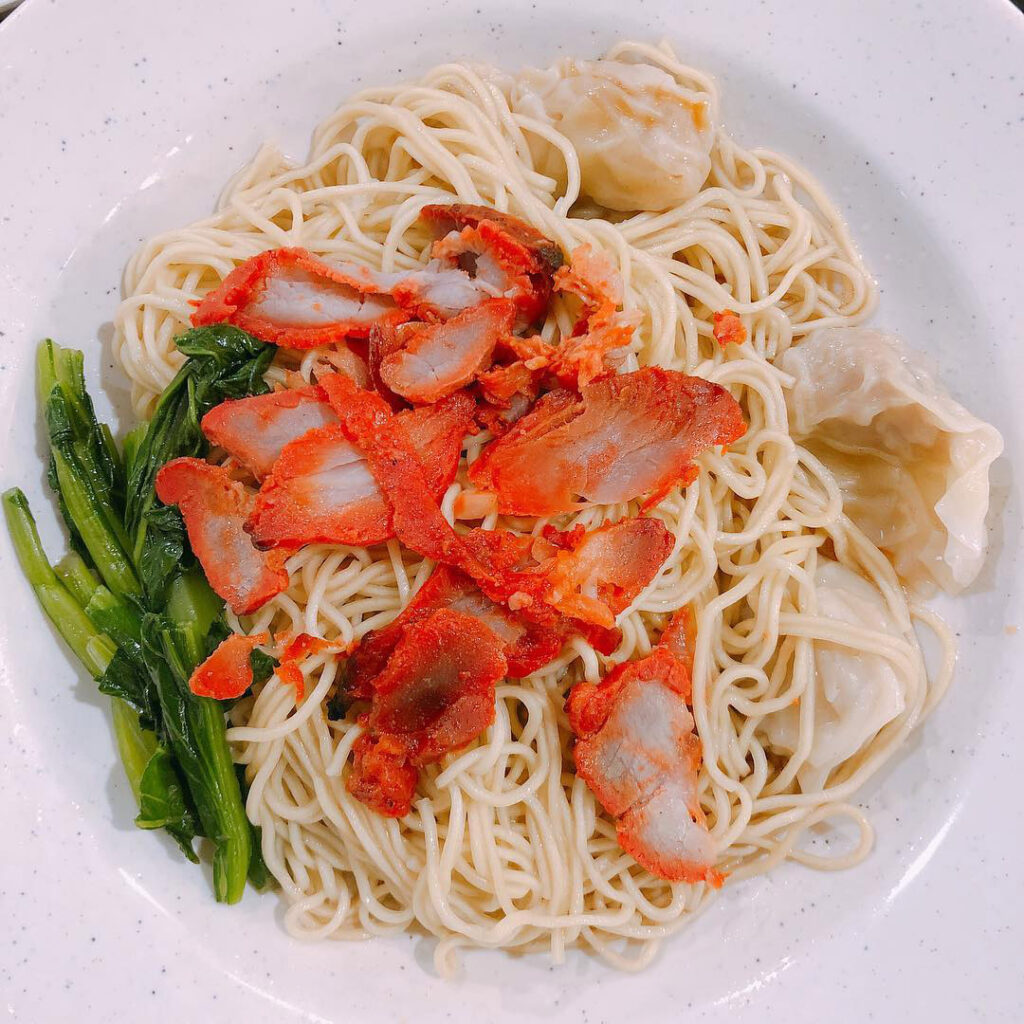 Image credit: @idesire
ENG's Char Siew Wantan Mee is an uber famous wonton noodle stall, and it's currently run by the children of the late owner, Mr Ng Ba Eng. With their father's famed recipe, they desire to serve up delicious bowls of wanton mee to the masses. Each bowl of their Wantan Mee Dry ($4.50) is toothsome, and features tasty wontons and tender char siew, all atop a bed of springy noodles. Crispy and flavourful, their Fried Wantans ($3) are a good treat. It would be hard to resist popping all of them into your mouth.
Address: 248 Tanjong Katong Road, Singapore 437036
Opening Hours: Tue-Sun 10:30am to 8:45pm
Tel: 8798 6088
Website
---
15. Firebake
---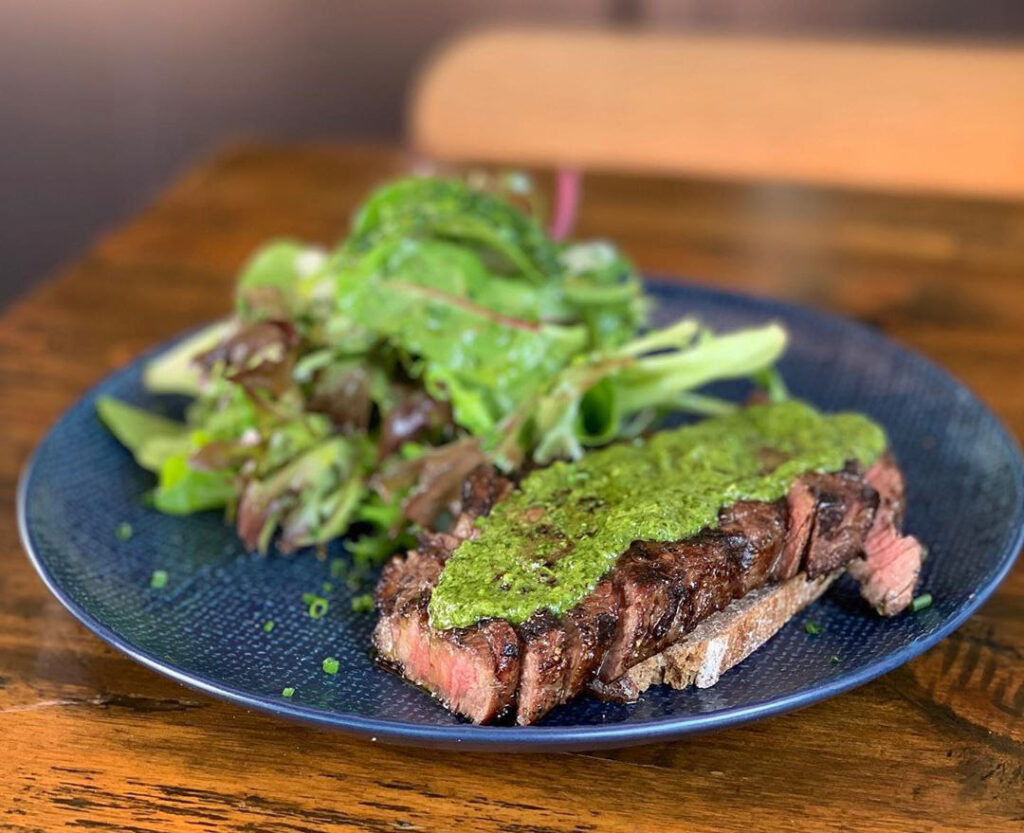 Image credit: @firebakesg
Featuring Singapore's first full-scale wood fired bread oven, the sourdough breads at Firebake are one of a kind. Their Brioche ($12++) is one of their more popular sourdough bread selections. Made from organic white flour, luscious eggs, sweet honey, and creamy Belgium butter, each bite showcases a burst of robust flavours. Besides their prized sourdoughs, the restaurant also dishes out a delectable selection of dishes that are prepared with traditional European techniques. Seafood lovers have to get a taste of their Australian Prawn Capellini Aglio Olio, Sakura Ebi ($22++), which features large Australian prawns that are combined beautifully with crispy shrimp.
Address: 237 East Coast Road, Singapore 428930
Opening Hours: Wed-Thurs 3pm to 10pm, Fri 11am to 10pm, Sat-Sun 9am to 10pm
Tel: 6440 1228
Website
---
16. Forty Hands
---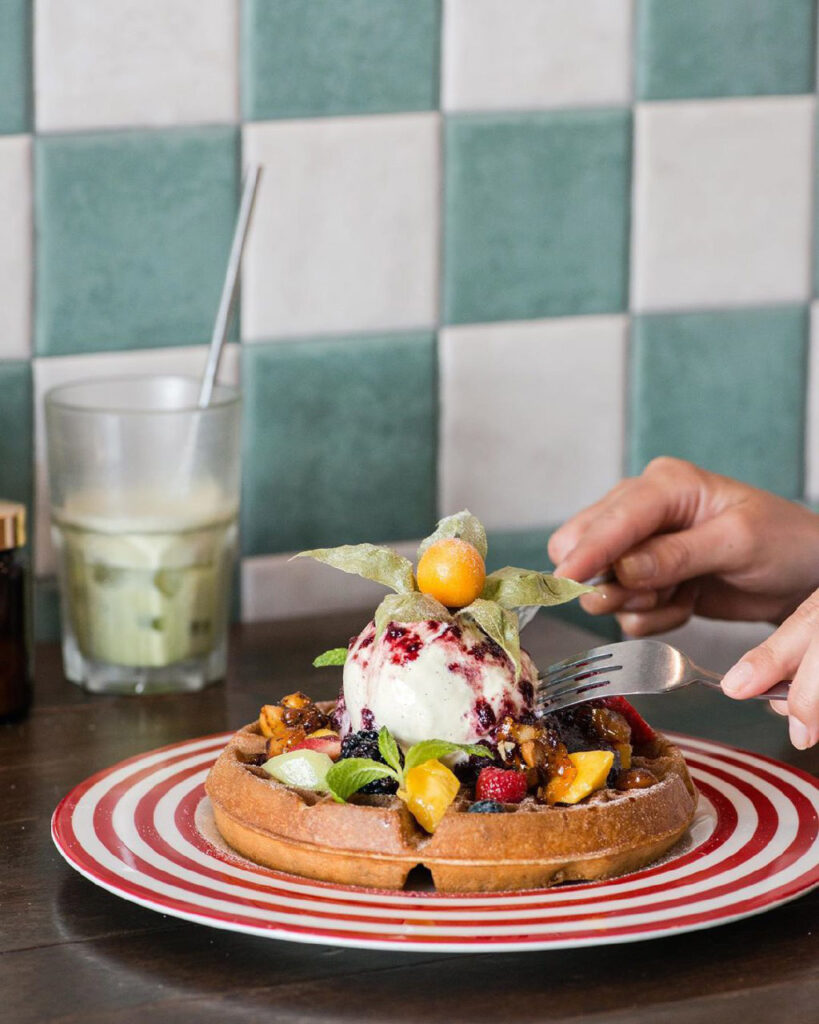 Image credit: @40handscoffee
Serving a wide selection of brunch foods with a playful twist, Forty Hands has caught the eye of many Singaporeans and brunch-lovers, with the two commonly going hand in hand. Their Stinky Har Cheong Gai Waffle ($19+) is one of my favourite food items in Katong. Shatteringly crispy on the outside and succulent on the inside, the har cheong gai chicken was definitely tasty. Along with the buttery waffle and piquant sambal maple syrup, they made for a mouth-watering all-day breakfast dish. Their Coachella Crab Fries ($13+) is another crowd puller. The sinful side features tender yet spicy crab claw, fiery-tasting aioli, and crispy hot fries.
Address: 226 East Coast Road, Singapore 428923
Opening Hours: Daily 7:30am to 6:30pm
Tel: 6877 4860
Website
---
17. Brawn & Brains Coffee
---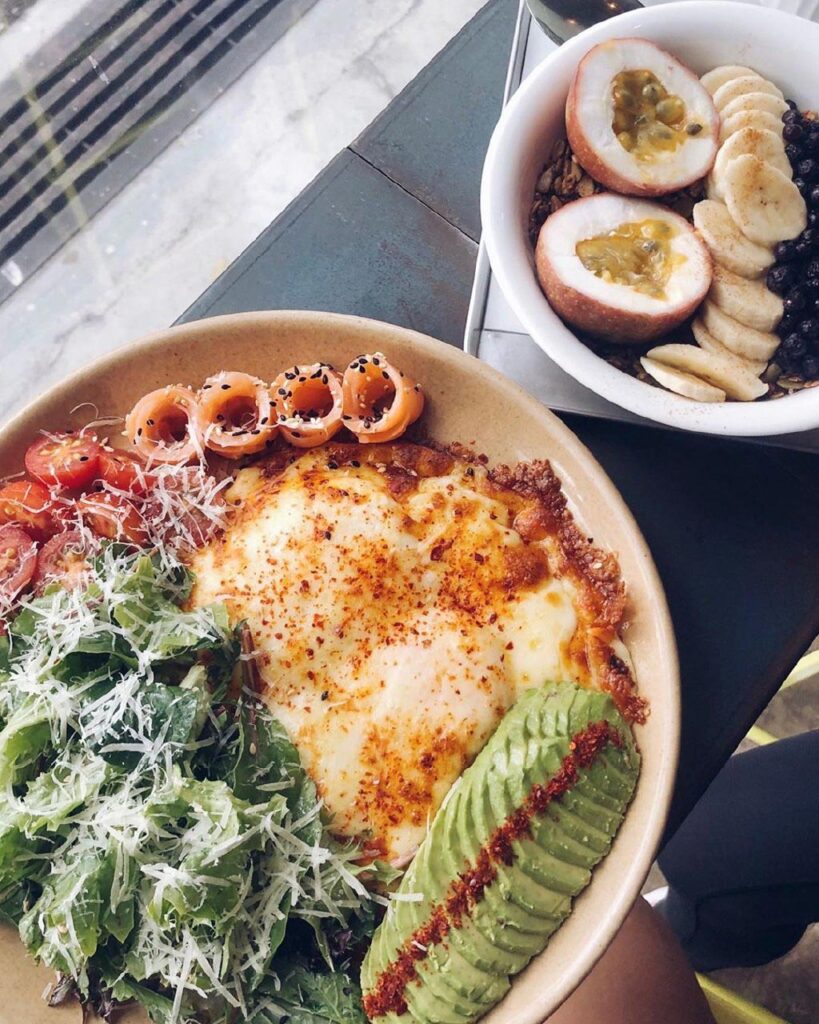 Image credit: @j_essfood
Brawn & Brains Coffee is another brunch-food haven along East Coast Road. Try their Cheese Crusted Beef Burger Spaghetti ($18.90+), which consists of a meaty beef patty and spaghetti that are coated in a rich tomato-based sauce. It's then topped with a crispy, circular cheese crust. To balance out the richness of this dish, it comes with a creamy onsen egg. Their Flat White ($6.50+) is an example of a solid brew. It's well-balanced in terms of acidity and flavour profile, and does not have an overpowering bitter taste.
Address: 218 East Coast Road, Singapore 428916
Opening Hours: Tue-Fri 8am to 5:30pm, Sat-Sun 8:30am to 5:30pm
Website
---
18. Five Star Kampung Chicken Rice
---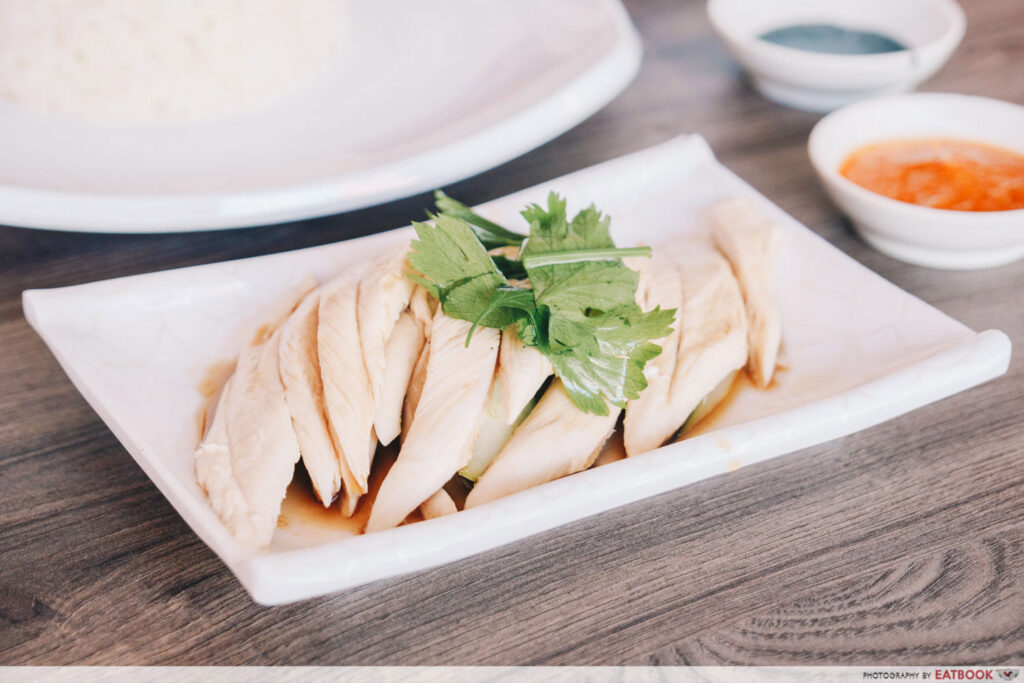 Five Star Kampung Chicken Rice is another delicious food stall around the Joo Chiat and Katong area. They only serve kampung chickens, which are supposedly more flavourful, and have a lower fat content. Their chicken rice plates start from $6.50, and come with tasty rice and juicy strips of chicken. In addition, their chilli is solid, and goes really well with the tender chicken. It tasted garlicky, and possessed an intense kick of spiciness. 
Address: 191 East Coast Road, Singapore 428897
Opening Hours: Daily 10am to 2am
Tel: 6344 5911
Website
---
19. Al Forno
---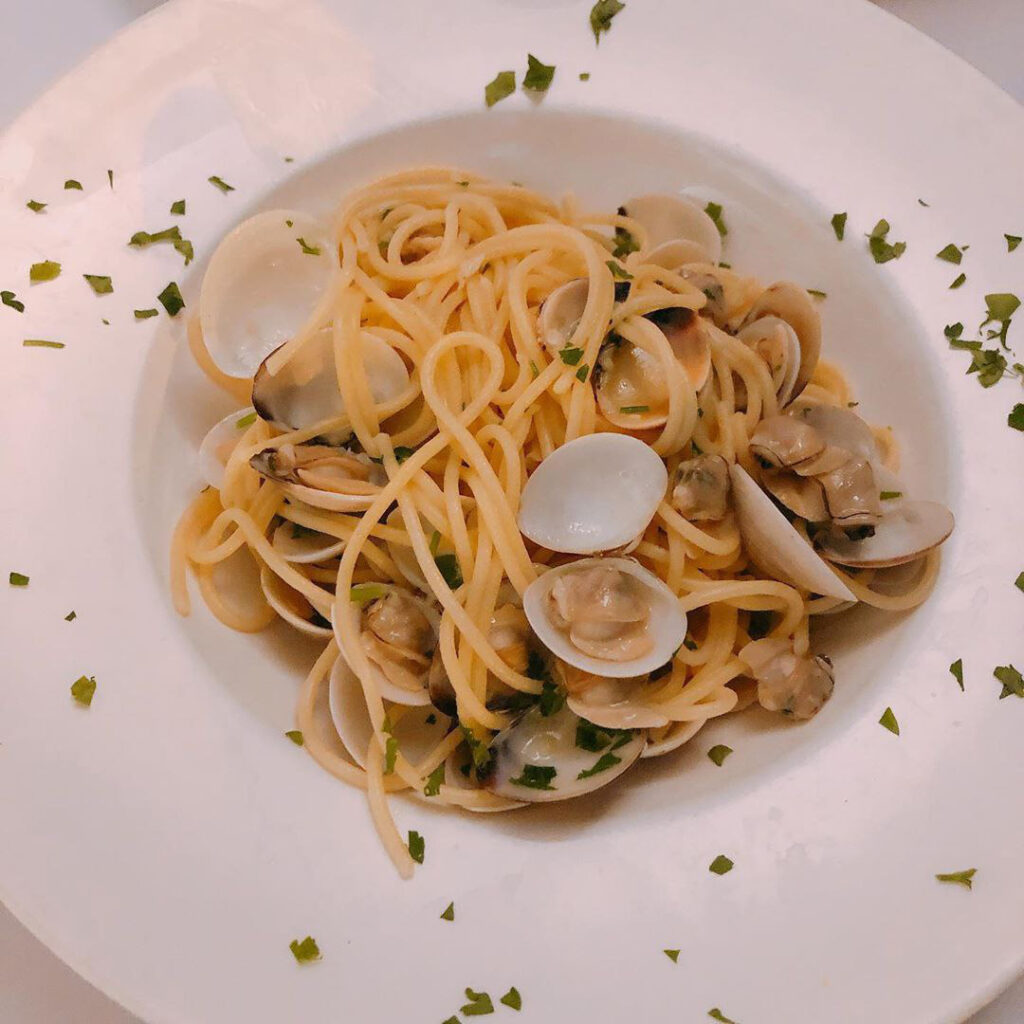 Image credit: @xingafood
Situated in East Coast Road for more than 20 years, Al Forno is a posh Italian restaurant that dishes out tasty Italian favourites. With linguine pasta doused in a fiery cherry tomato sauce, and topped with a magnificent Boston lobster, it's no surprise that the Linguine All' Aragosta ($36++) is a favourite among many customers. Meat lovers would relish in the Costolette D'Agnello Alla Griglia ($36++), which features a juicy grilled rack of lamb, served with creamy mashed potatoes and refreshing mixed vegetables.
Address: 400 East Coast Road, Singapore 428996
Opening Hours: Mon-Fri 12pm to 2pm, 6:30pm to 10:30pm, Sat-Sun 12pm to 2pm, 5:30pm to 10:30pm
Tel: 6348 8781
Website
---
20. Sin Hoi Sai Eating House
---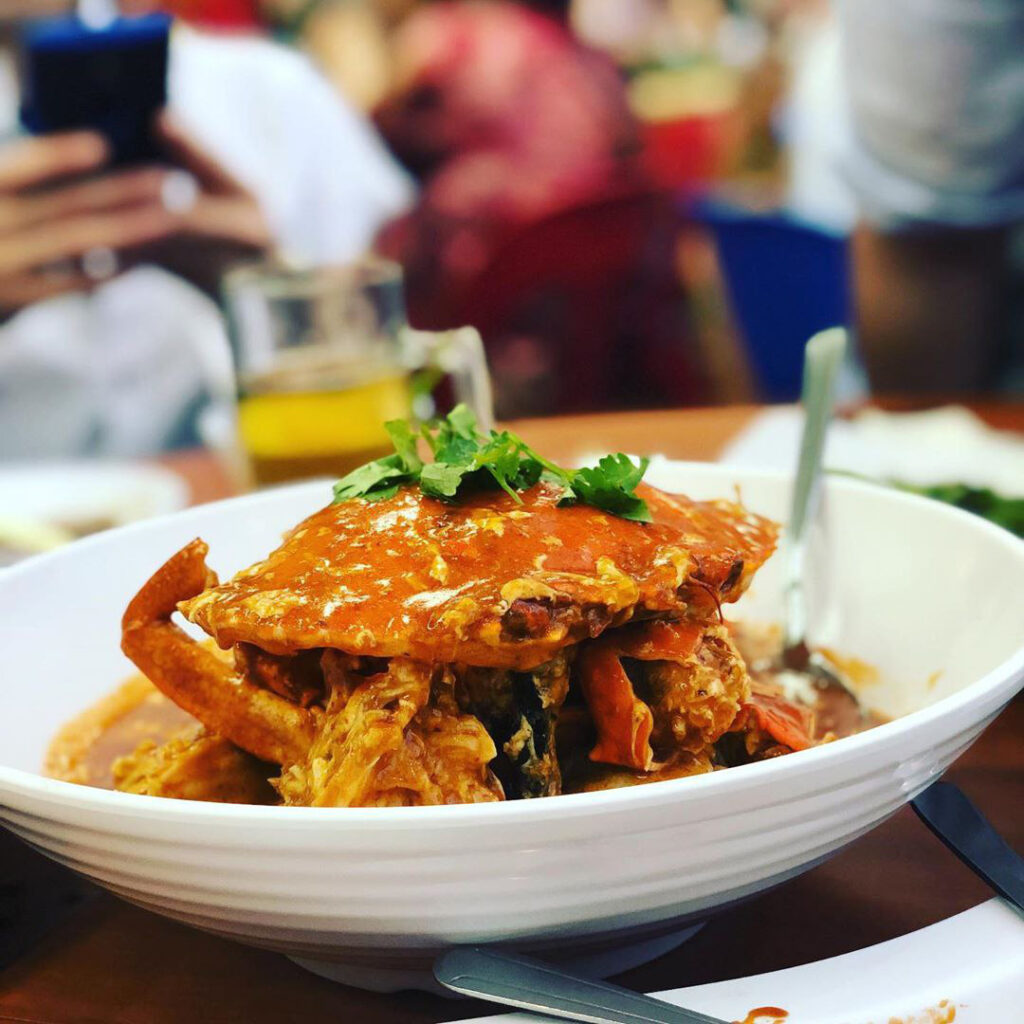 Image credit: @minegishiakira
Open until 4am, Sin Hoi Sai Eating House is a popular supper spot in the East. If you and your buddies have a ravenous appetite, do get their Chilli Crab ($90), which can feed three to four people. The crab is filled with luscious and juicy crab meat. When paired with the aromatic sweet and spicy sauce, they form a tasty dynamic duo. If you're feeling the hunger pangs late at night, grab your supper buddies and head down!
Address: 187 East Coast Road, Singapore 428893
Opening Hours: Daily 4:30pm to 4am
Tel: 6440 6956
---
Joo Chiat and Katong is a food-lover's paradise
---
With the myriad of delectable food stalls, cafes, and casual restaurants, you and your fambam would be spoilt for choice. There's always something for everyone, so grab your loved ones and bring them for a feast at the Joo Chiat and Katong area! For more area-specific food in Singapore, check out our Bedok Food Guide and Raffles Place Food Guide.
Raffles Place Food Guide: 15 Food Spots That Are Great For Weekday Lunch On Any Budget
This article has been updated in 2020 by Shaun Chim.