Banh mi at Joo Chiat Caphe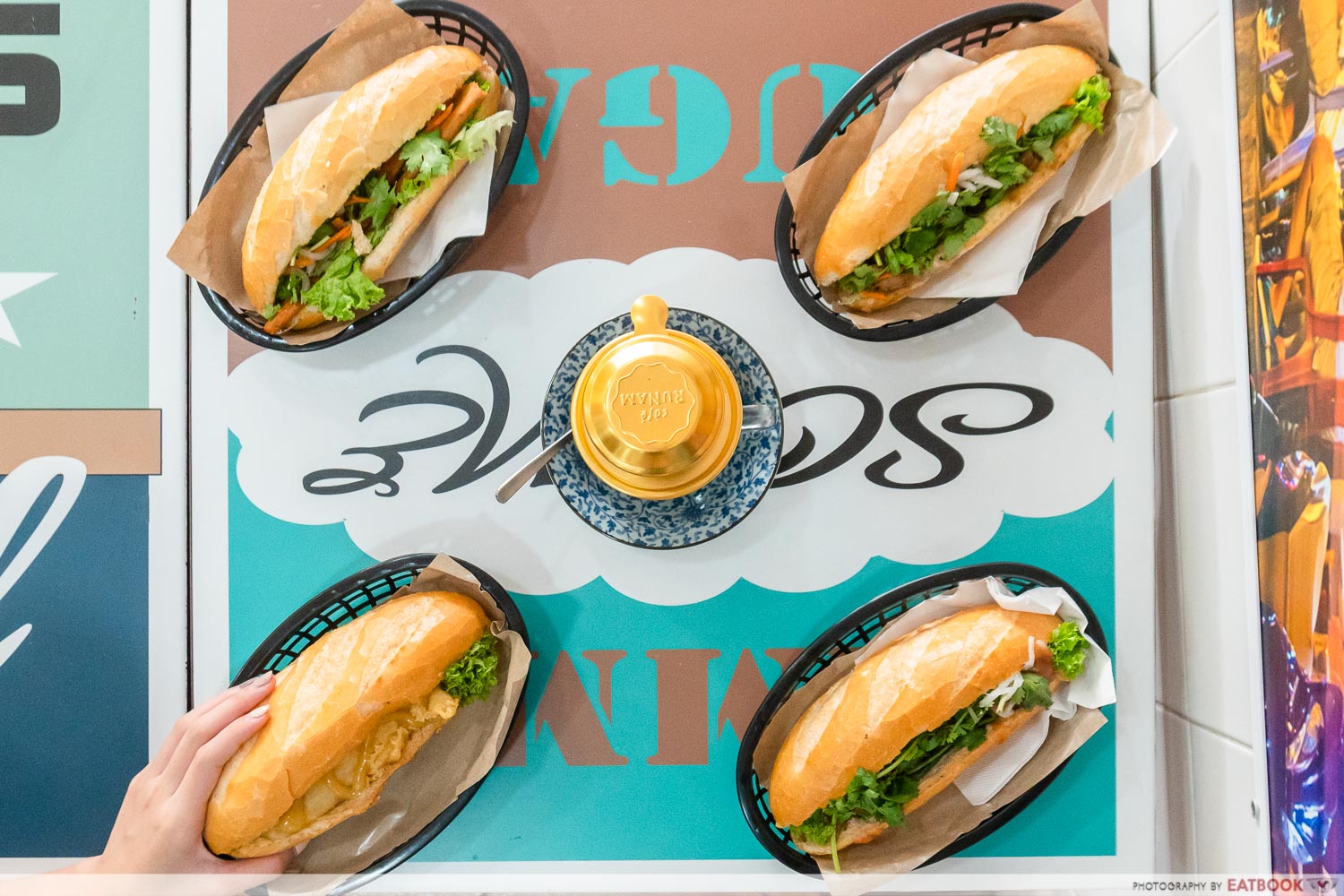 Singapore has been seeing a surge in popularity of Vietnamese food, with eateries such as Banh Mi Be Bi and Mrs Pho House gaining prominence in the food scene. Another place that I'm excited to add to the list is Joo Chiat Caphe, a small eatery specialising in banh mi.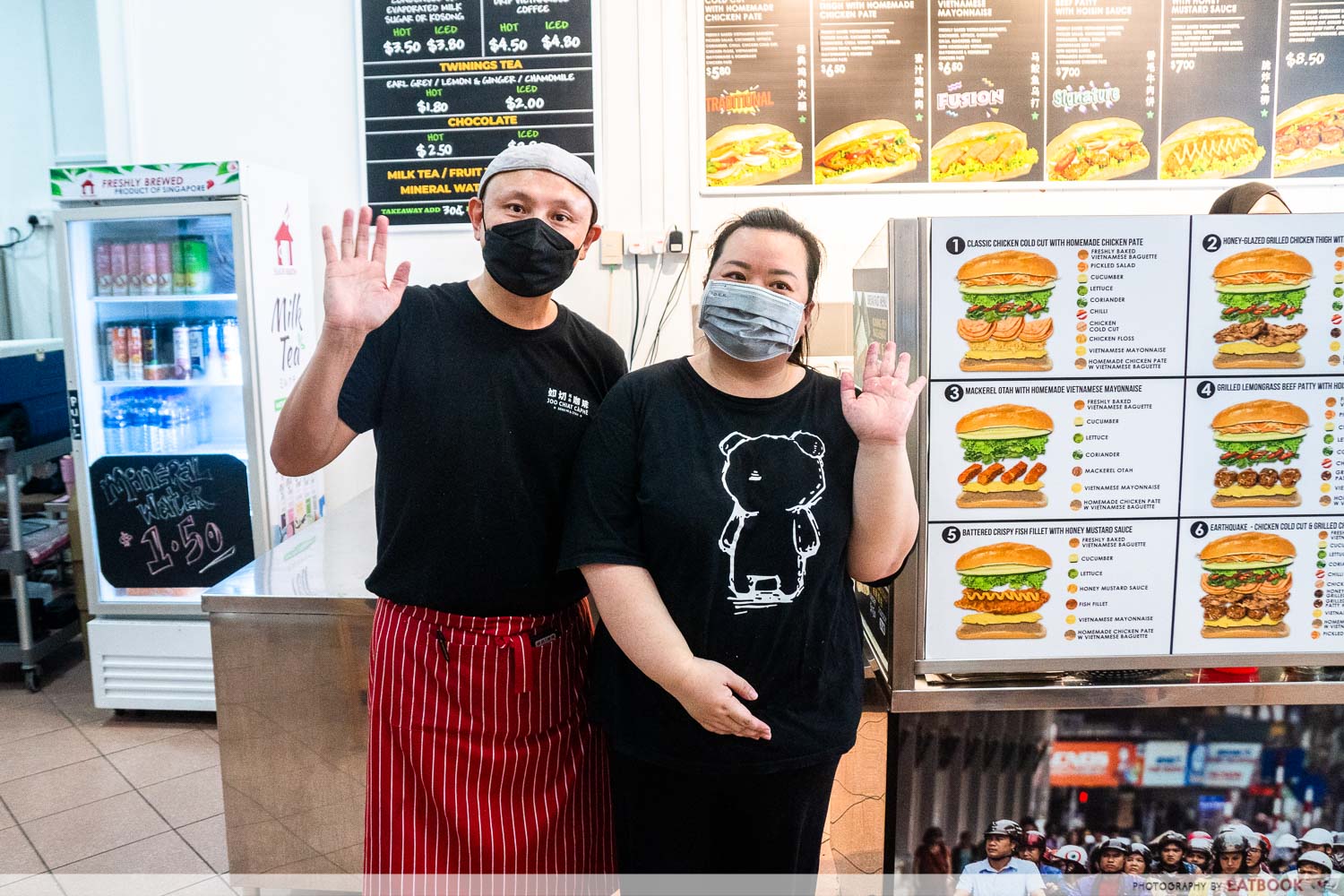 Before Joo Chiat Caphe came to be, owners Francis and Lynn sold otah under the famous brand, Nam San Mackerel Otah. It wasn't until during the pandemic did they decide to expand their business to serve banh mi, taking inspiration from both their partners, who are native Vietnamese.
Mrs Pho House Review: Vietnamese-Style Hot Pot And Grill Restaurant In Orchard
Food at Joo Chiat Caphe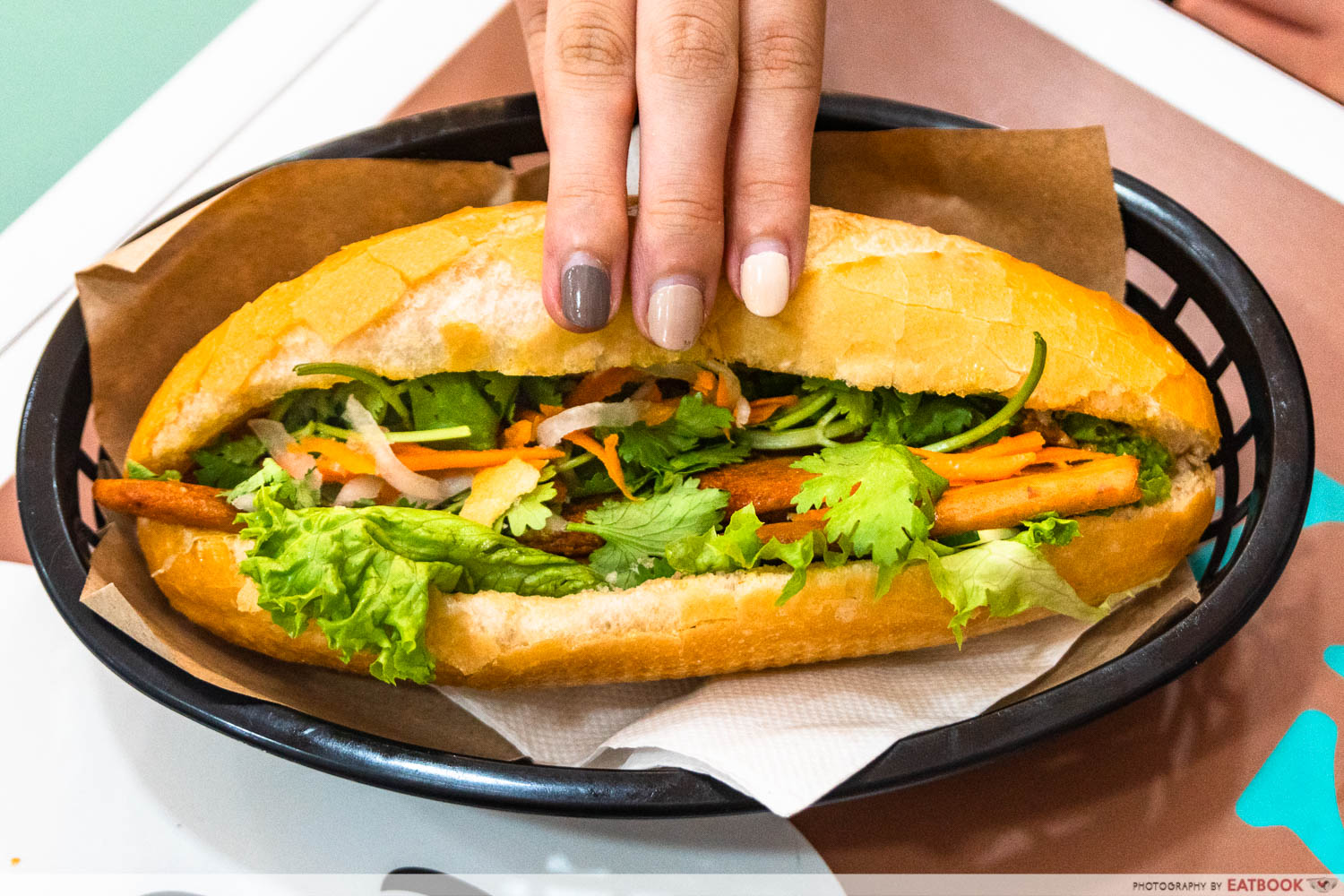 Out of all their banh mi, Francis is by far most proud of their Mackerel Otah ($6.50). Proclaiming Joo Chiat Caphe as the only store selling otah banh mi, he strongly recommended that we try their creation, which stars Nam San's mackerel otah. Of course, my colleague and I could not resist.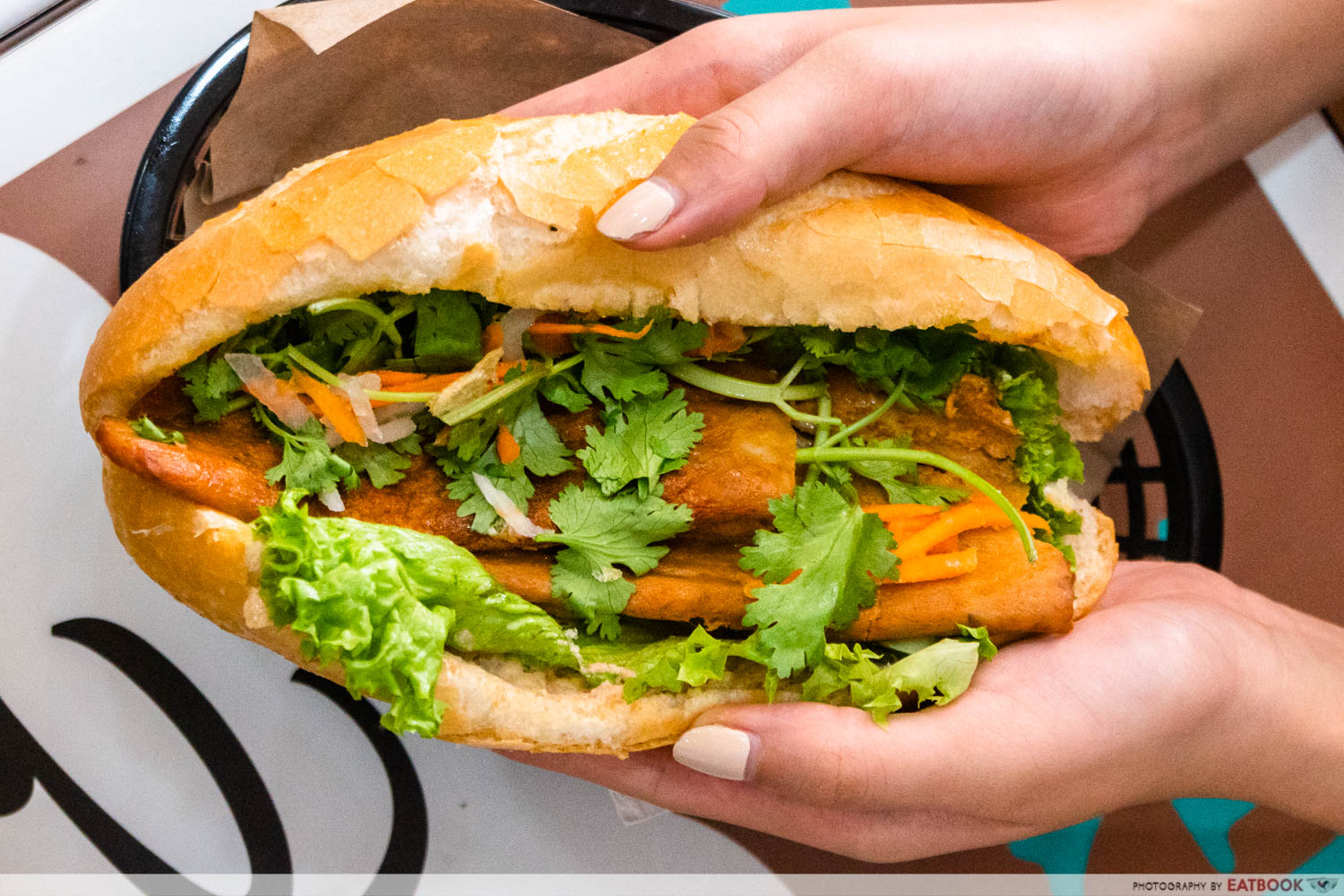 The mackerel otah definitely does all the heavy lifting for this banh mi, as it provided a nice spicy kick that worked well with the fresh greens. It was also the dominant flavour that I got after biting into the baguette, which was crusty on the outside, and slightly chewy on the inside.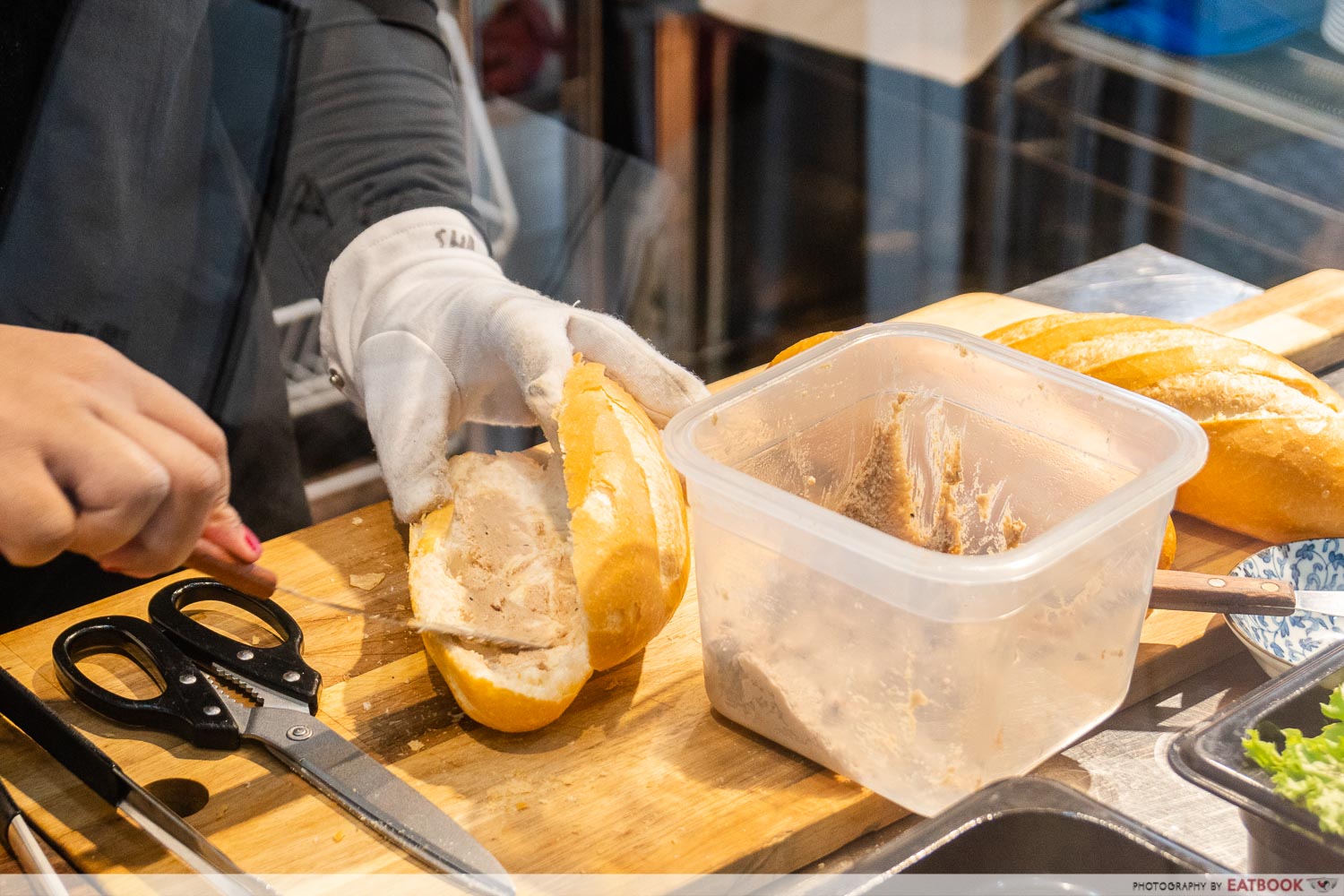 Prior to visiting Joo Chiat Caphe, I had never tried chicken pate before. Thus, I was mildly apprehensive, especially because their dedication to staying true to the Vietnamese sandwich meant that there was chicken pate spread on every banh mi.
The house-made pate, made from chicken liver, added a grainy texture to each bite, but thankfully its light creamy flavour was not too thick and prominent that it overpowered the rest of the banh mi. I can't say I absolutely loved it, but I am not completely averse to it either.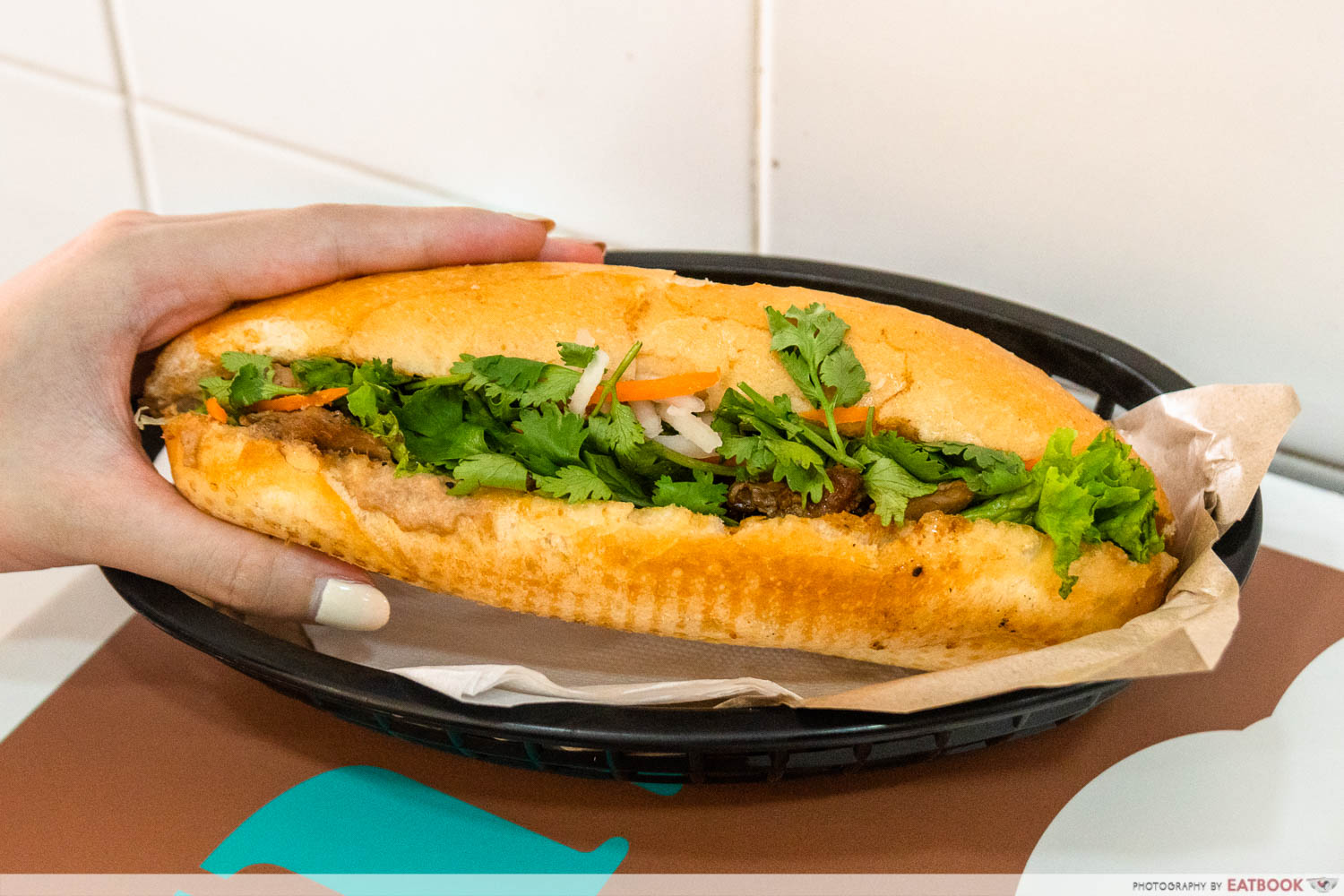 Next, we dug into the Honey-Glazed Grilled Chicken Thigh ($6.50). The staff here take extra effort to slice up the chicken beforehand, which made it easier to eat.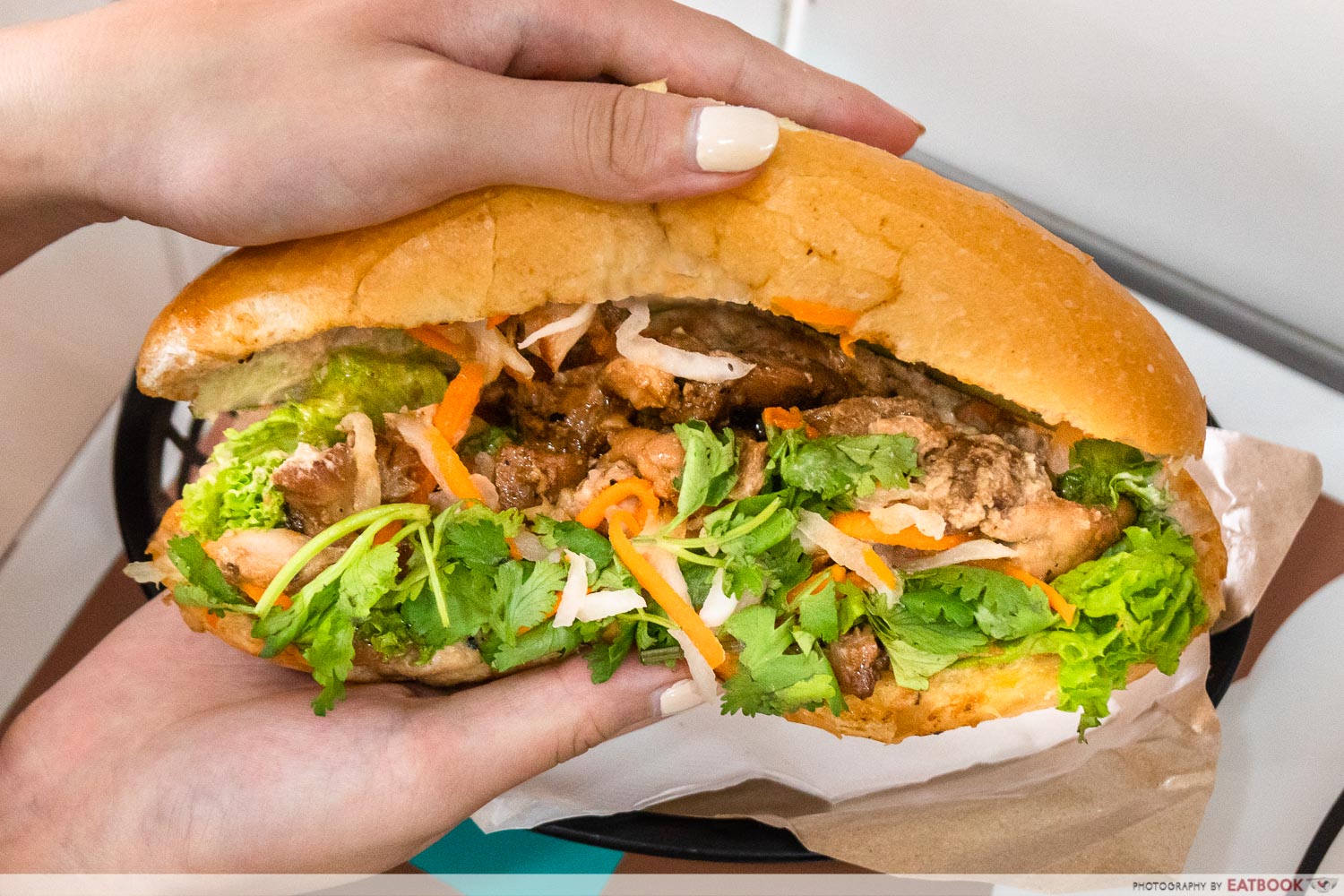 The chicken thigh was nicely tender and flavourful, thanks to the honey glaze which reminded me of teriyaki sauce.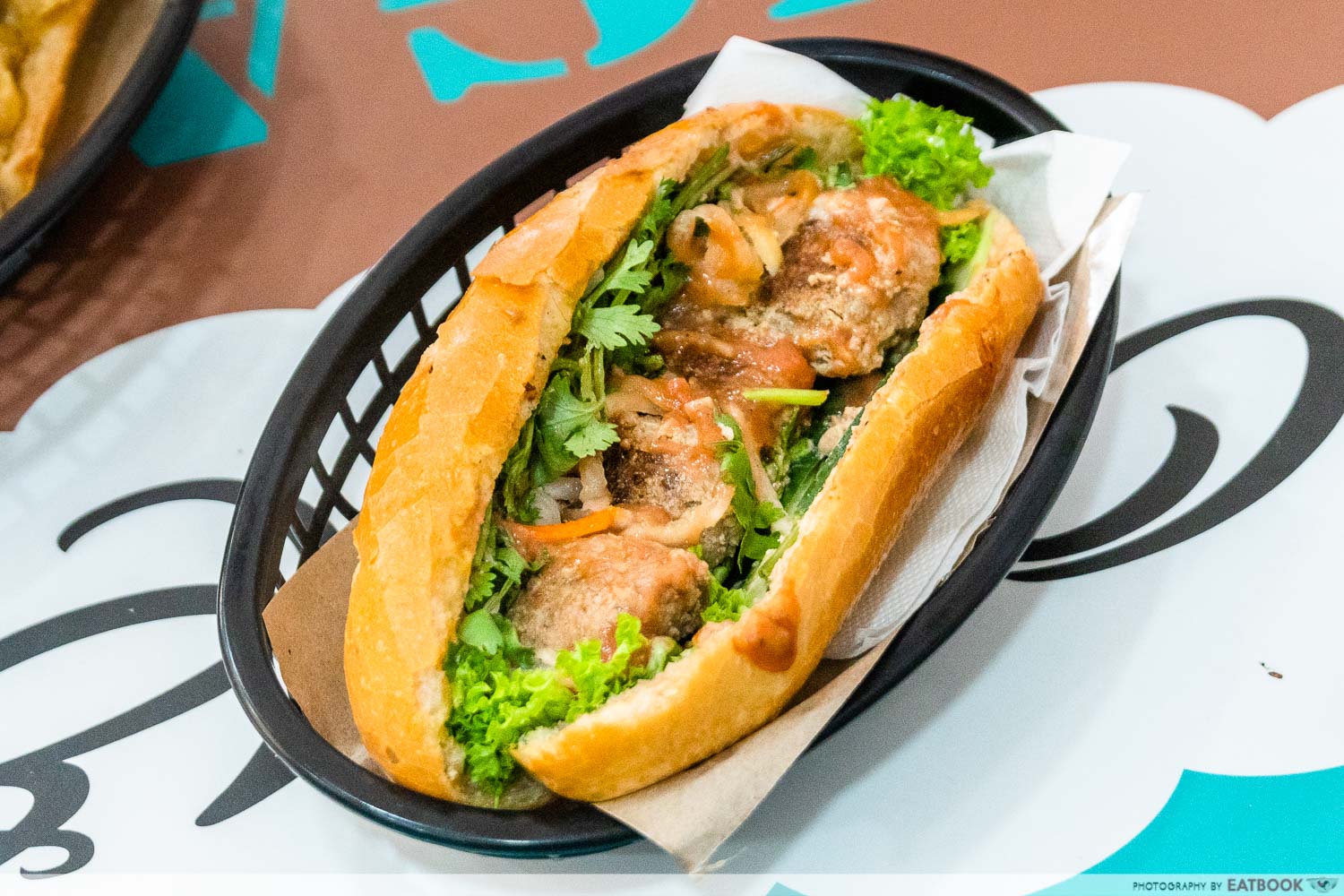 Having never heard of lemongrass and beef combined into one dish before, I was intrigued to try the Grilled Lemongrass Beef Patty with Hoisin Sauce ($7). Contrary to the name of the dish, beef meatballs are used instead of beef patties.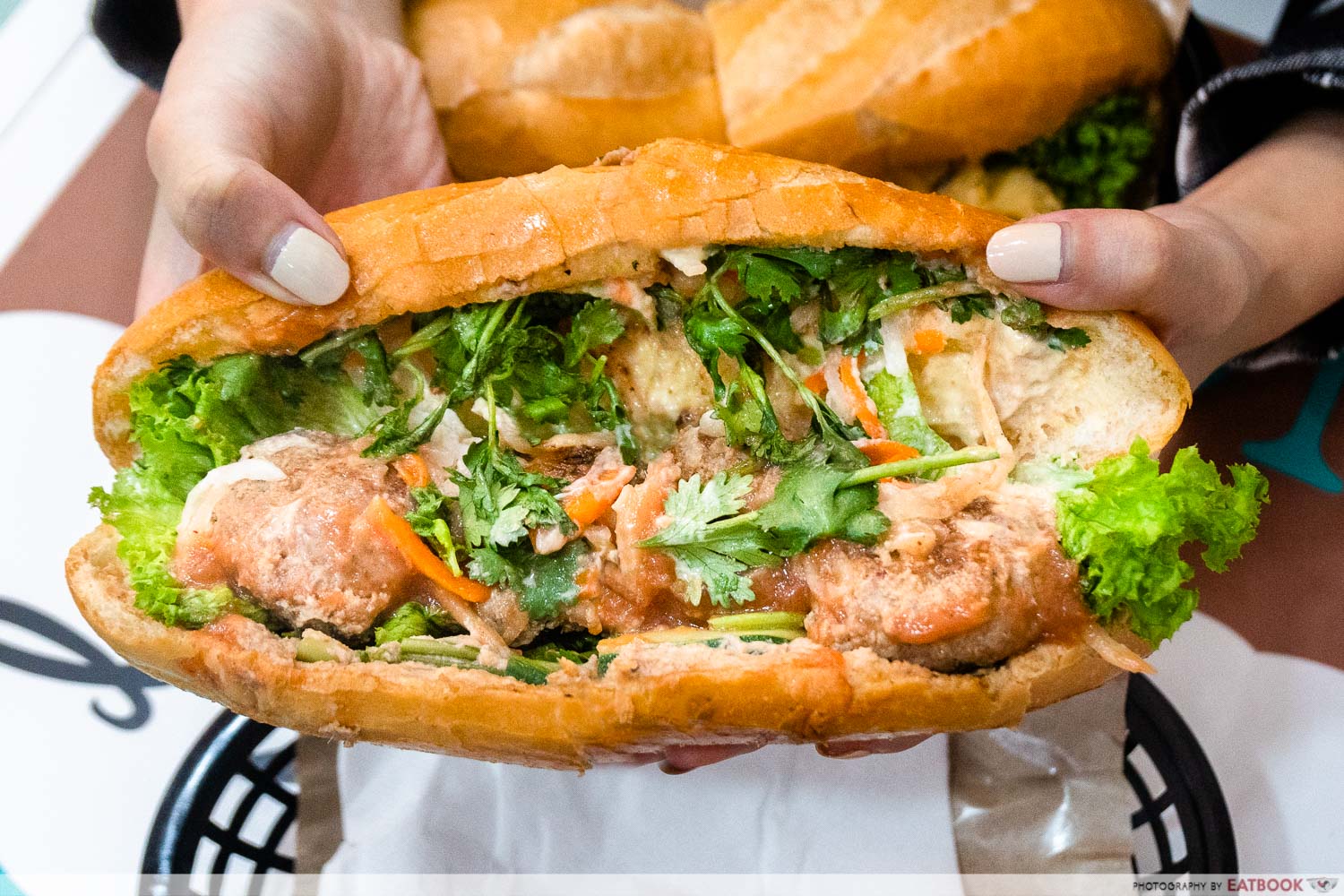 Unfortunately, I found the meatballs to be a tad too dry, and the taste of lemongrass lacking. This didn't pose a massive problem, as the hoisin sauce managed to make up for that. I would've enjoyed this much more if there was more hoisin sauce, or if the meatballs were smaller to balance the meat-to-sauce ratio.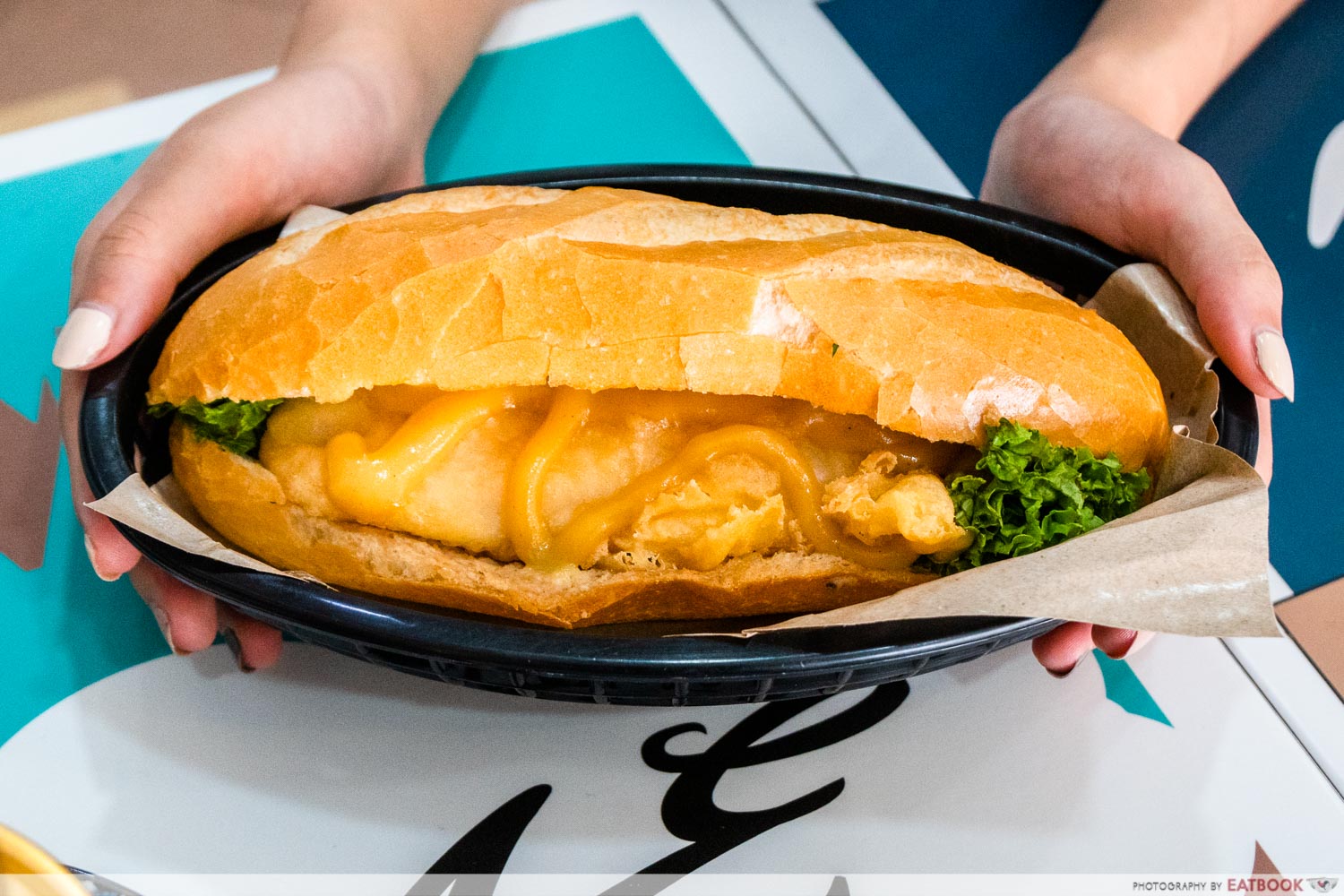 Last but not least, we had the Battered Crispy Fish Fillet with Honey Mustard Sauce ($7), and this was by far our favourite one.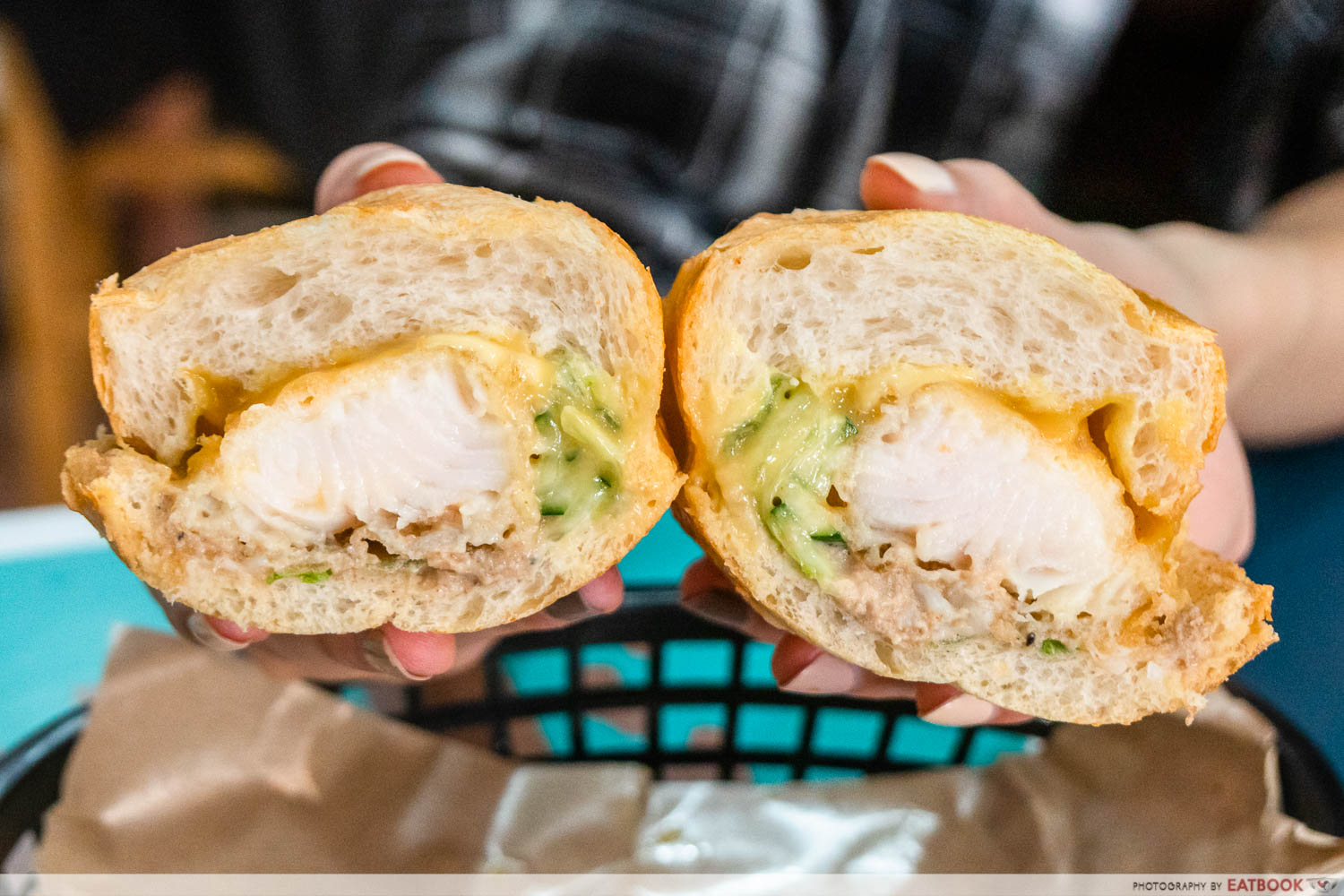 The Sutchi fish fillet was wonderfully soft and flaky, and the honey mustard sauce lent each mouthful a sweet tang. This banh mi definitely is more flavourful as compared to the rest of what we tried.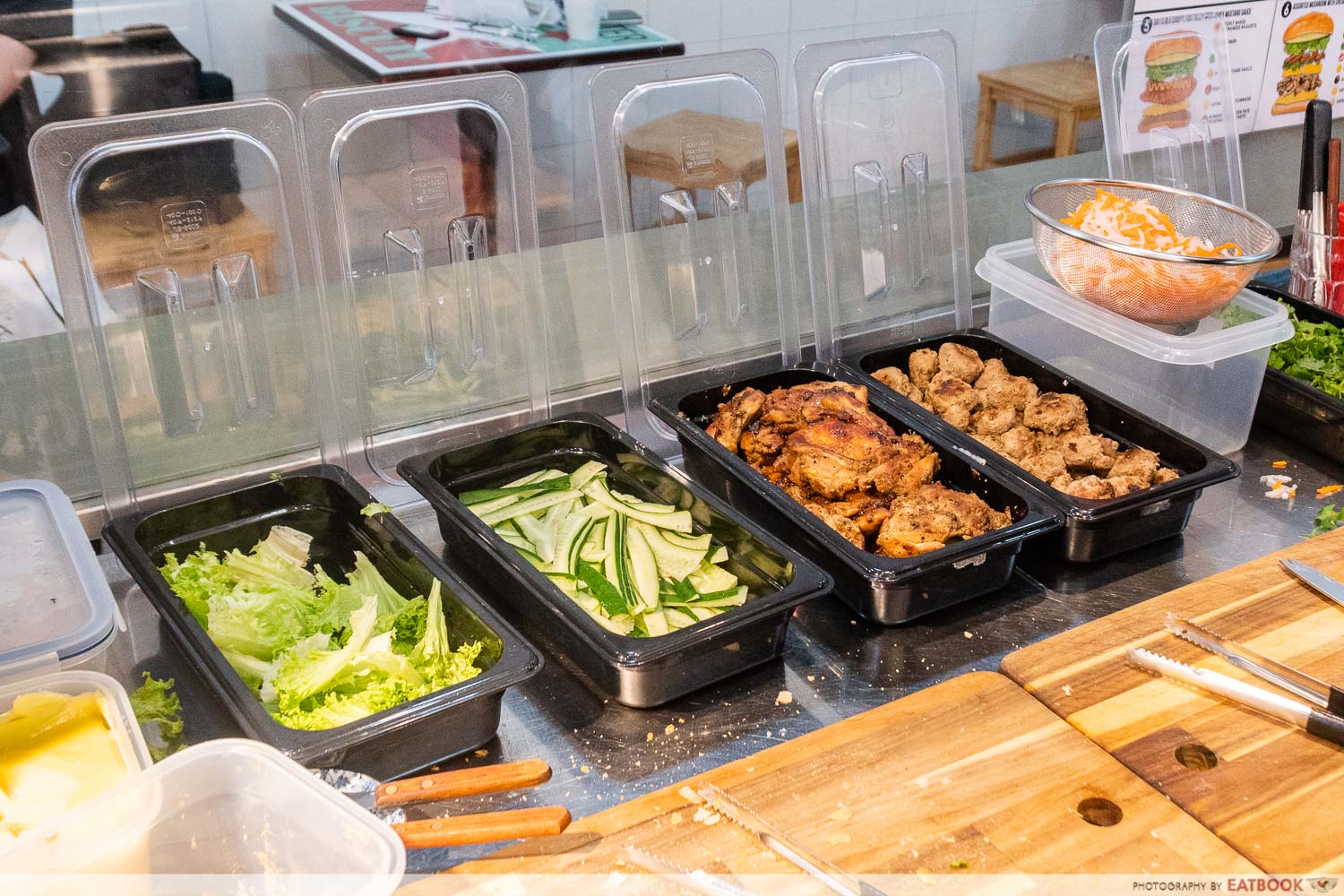 All their banh mi are loaded with lettuce, coriander, cucumber, chicken pate, and Vietnamese mayonnaise, which is hand-whisked daily in-house. If any one of these ingredients doesn't tickle your tastebuds, the staff are happy to remove it from your sandwich.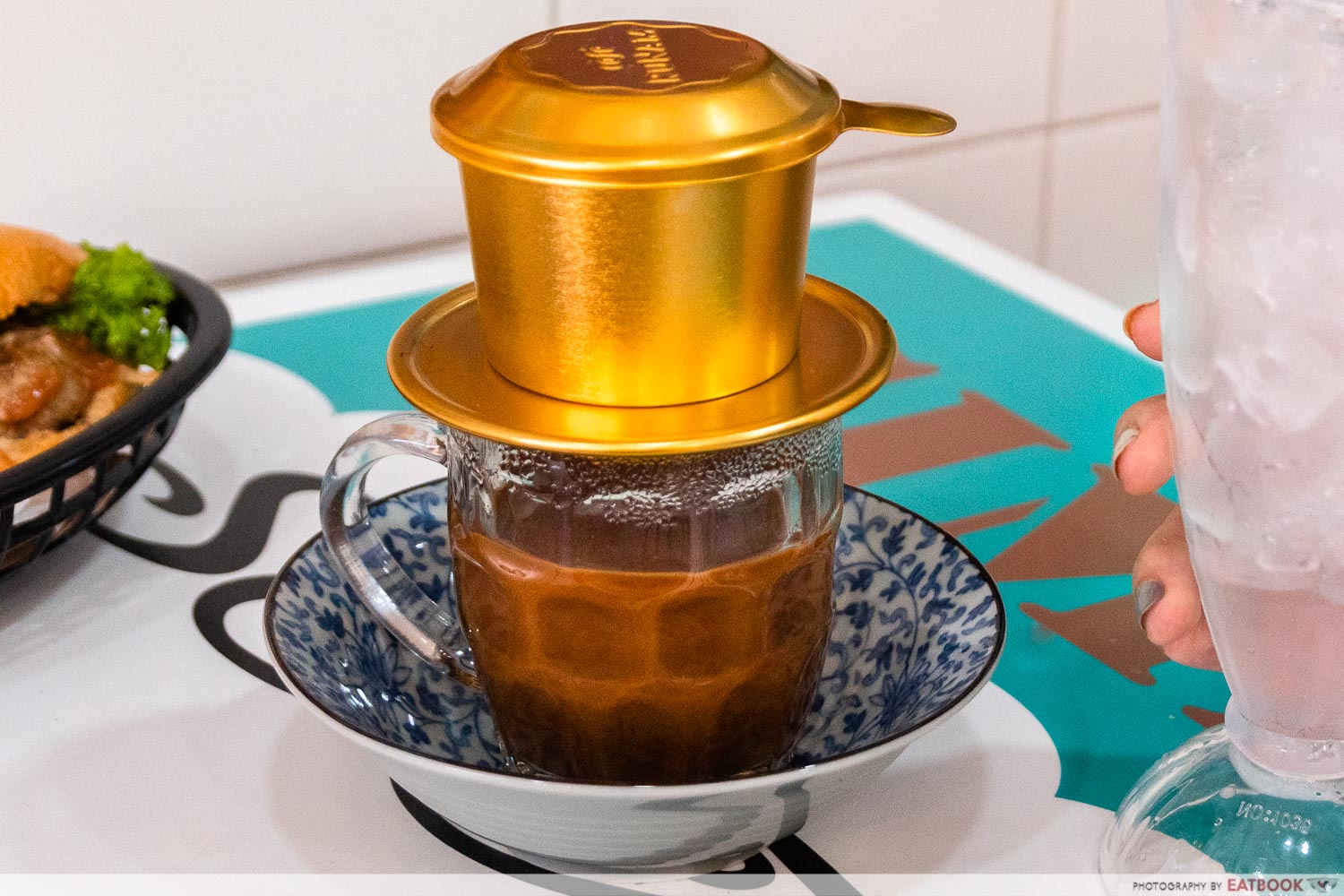 To finish off our meal, we ordered an Iced Drip Vietnamese Coffee ($4.80), which came in a charming, traditional Vietnamese coffee filter and a cup of ice on the side.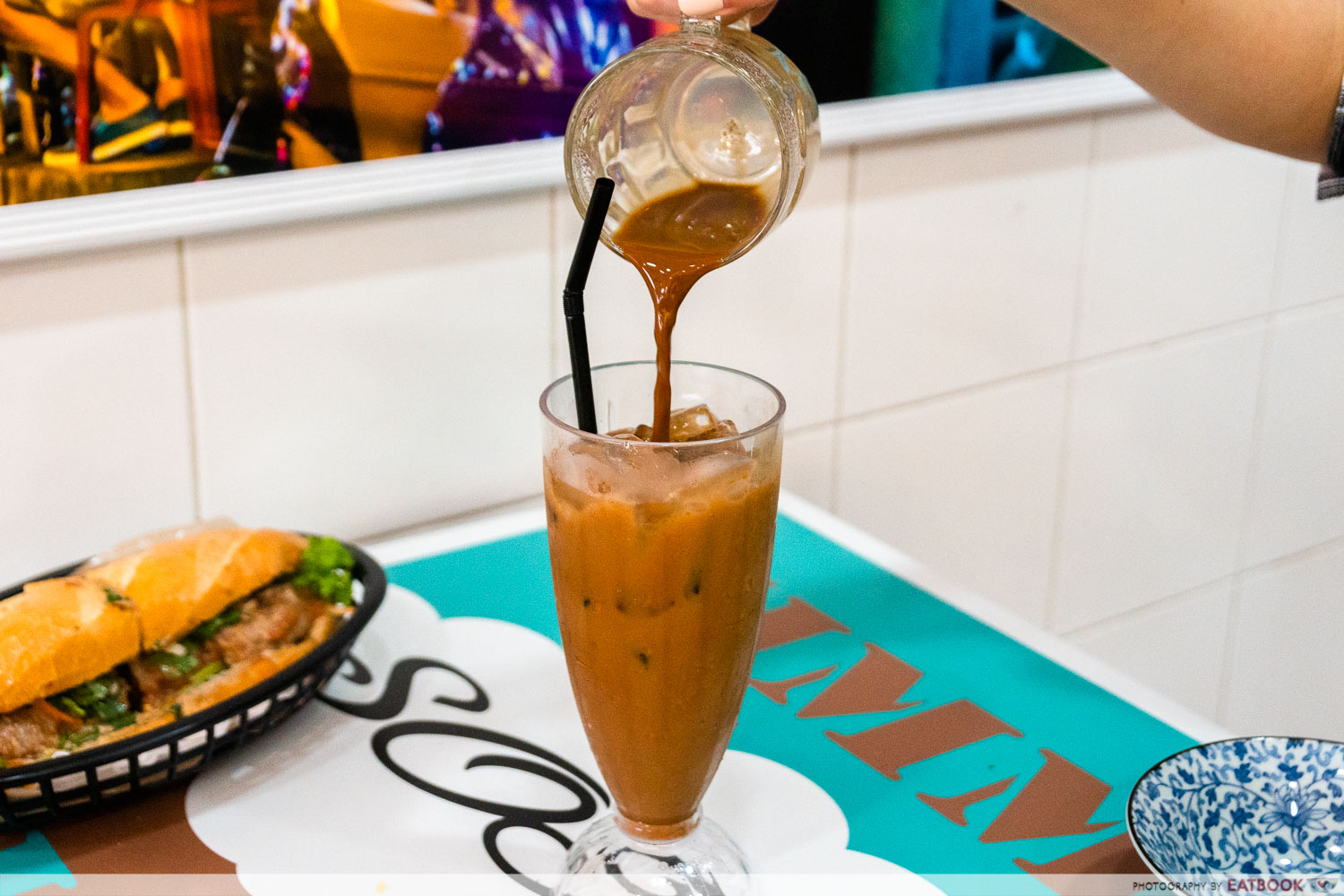 This was my first time trying Vietnamese coffee, but I don't think it'll be the last. I'm not a huge fan of coffee's bitter taste, so I prefer mine with some added milk and sugar. Thus, the tinge of sweetness that came from the condensed and evaporated milk made Joo Chiat Caphe's coffee just nice for me. 
Ambience at Joo Chiat Caphe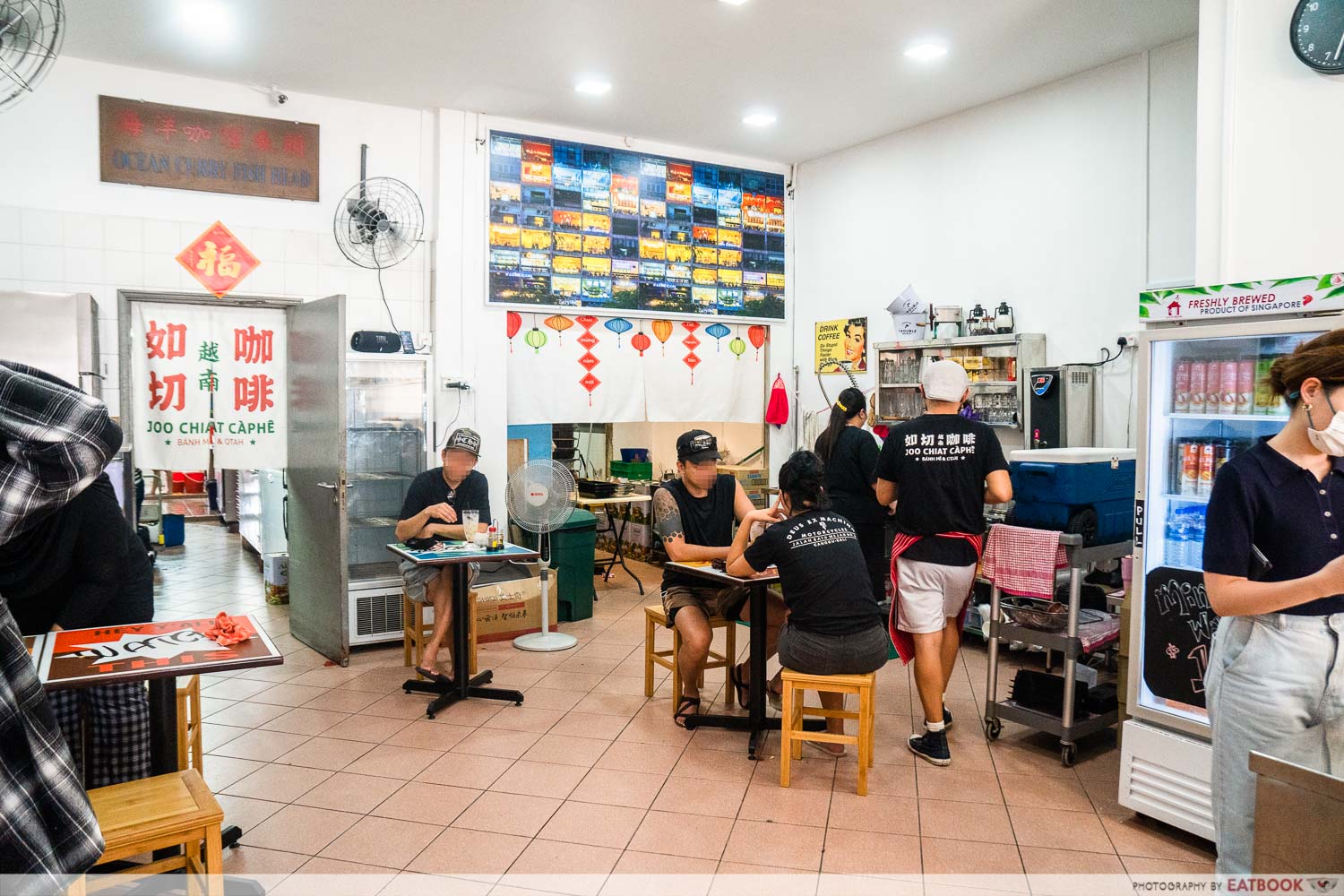 Joo Chiat Caphe's interior is akin to those old-school coffeeshops, with cream-coloured floor tiles, white walls, and a couple fans around for ventilation. There are only a few square tables scattered throughout the space, so be sure to come a little earlier to secure a seat.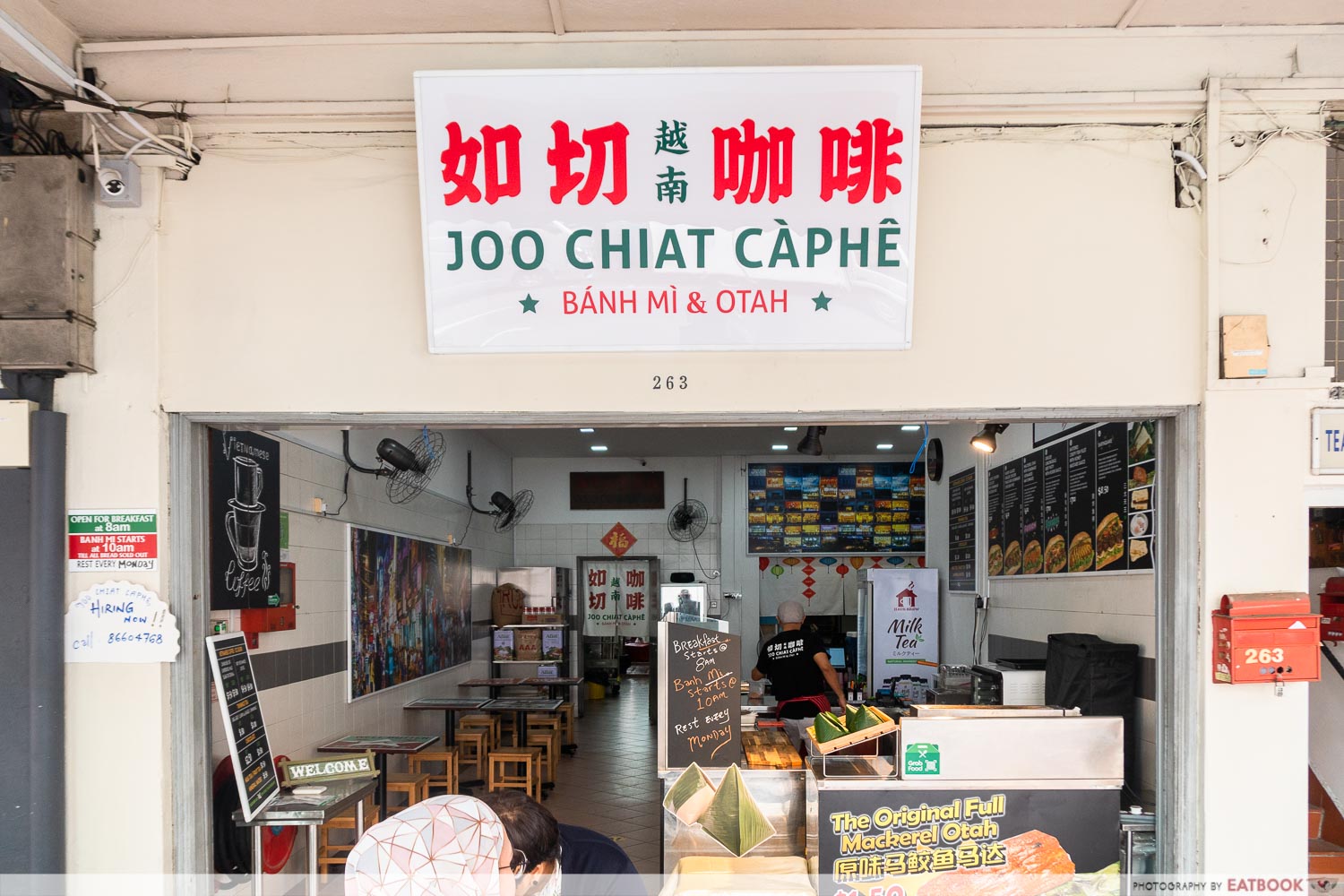 Location-wise, your best bet is taking the bus here, as the nearest train station, Eunos MRT Station, is almost half an hour away.
Co Chung Review: New Authentic Vietnamese Restaurant With Mains Under $10+ In Plaza Singapura
The verdict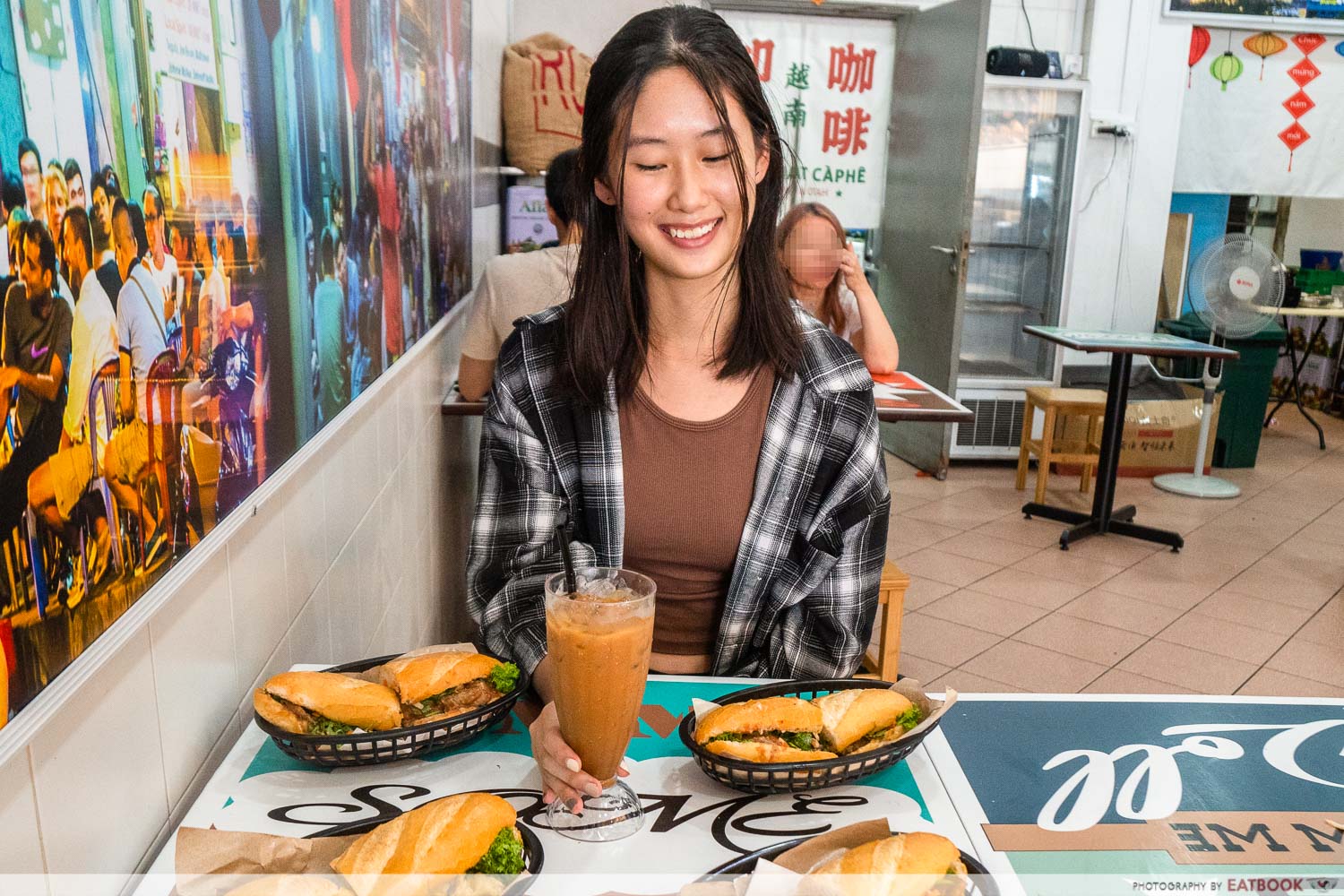 I left Joo Chiat Caphe with a smile on my face. I enjoyed most of the banh mi I had here, and the affordable prices are obviously a major plus point.  
Throughout the few hours we spent here, Francis and Lynn remained warm, welcoming and friendly to all their customers, taking the time to catch up with regulars and chat with new faces like us. I'm all for supporting small businesses, so Francis and Lynn can count on me to join their league of loyal customers.
If you're looking for more banh mi places, check out our Banh Me Be Bi review for $1 handmade baguettes and more at this Vietnamese-run hawker stall. Alternatively, read our Co Chung review for authentic Vietnamese restaurant food under $10+.
Address: 263 Joo Chiat Road, Singapore 427517
Opening hours: Tue-Sun 9am to 5:45pm
Tel: 6988 1900
Website
Joo Chiat Caphe is not a halal-certified eatery but uses no pork or lard. 
Joo Chiat Caphe Review: Muslim-Friendly Banh Mi With Otah And Fish Fillet Fillings
Joo Chiat Caphe Review: Muslim-Friendly Banh Mi from $5.80 -

7.5/10
Summary
Pros
– Affordable
– Ingredients are fresh 
– Mackerel otah and fish fillet were flavourful 
Cons
– Beef was a little dry 
– Far from MRT Station
Recommended dishes: Mackerel Otah ($6.50), Battered Crispy Fish Fillet with Honey Mustard Sauce ($7)
Opening hours: Tue-Sun 9am to 5:45pm
Address: 263 Joo Chiat Road, Singapore 427517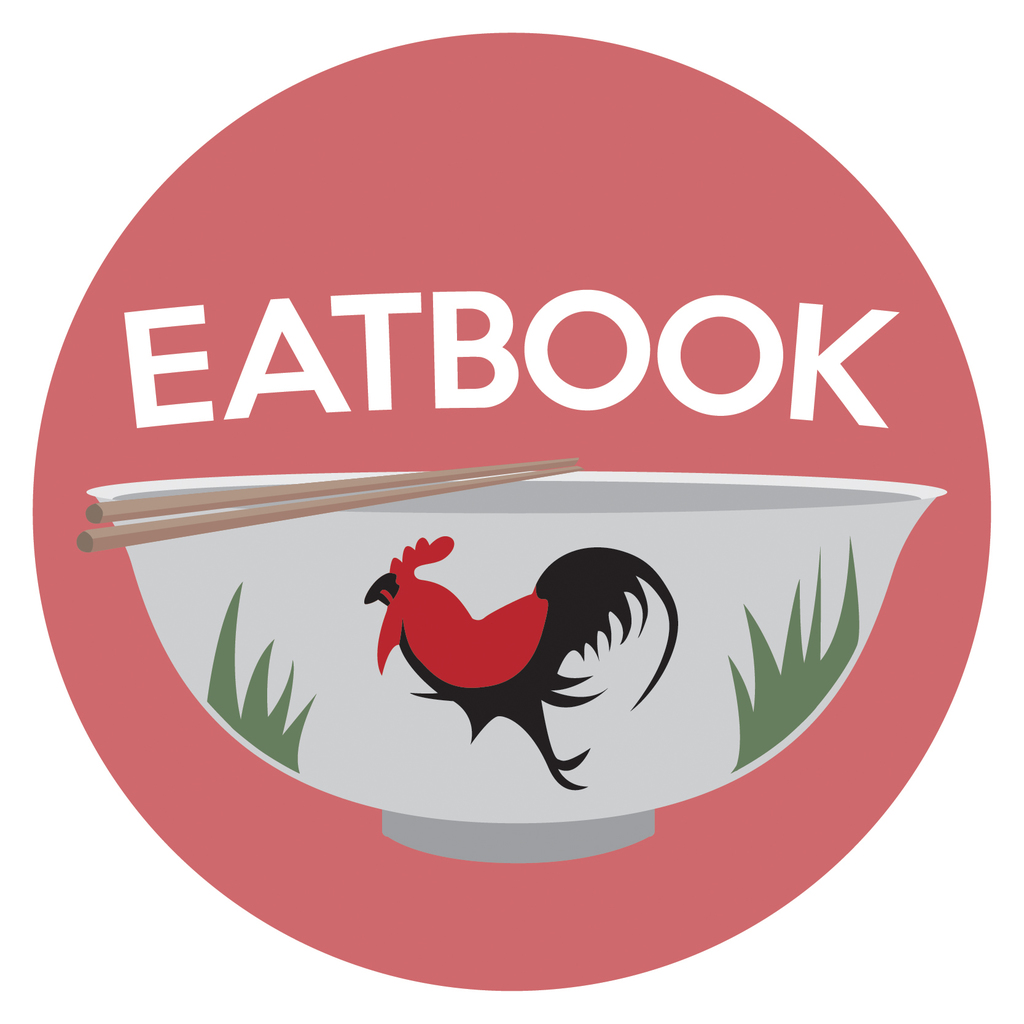 Drop us your email so you won't miss the latest news.