---
Best chocolate cakes for any occasion
---
As a kid, I've had my fair share of chocolate cakes. Whether they came as ice-cream cakes, mousse cakes, or sponge cakes, I loved, and still love, them all. I love chocolate so much, I decided to work for a chocolate dessert cafe. So here are my picks of the best chocolate cakes in Singapore if you're in need of a cake for someone like me.
---
1. Vicky's Cake
---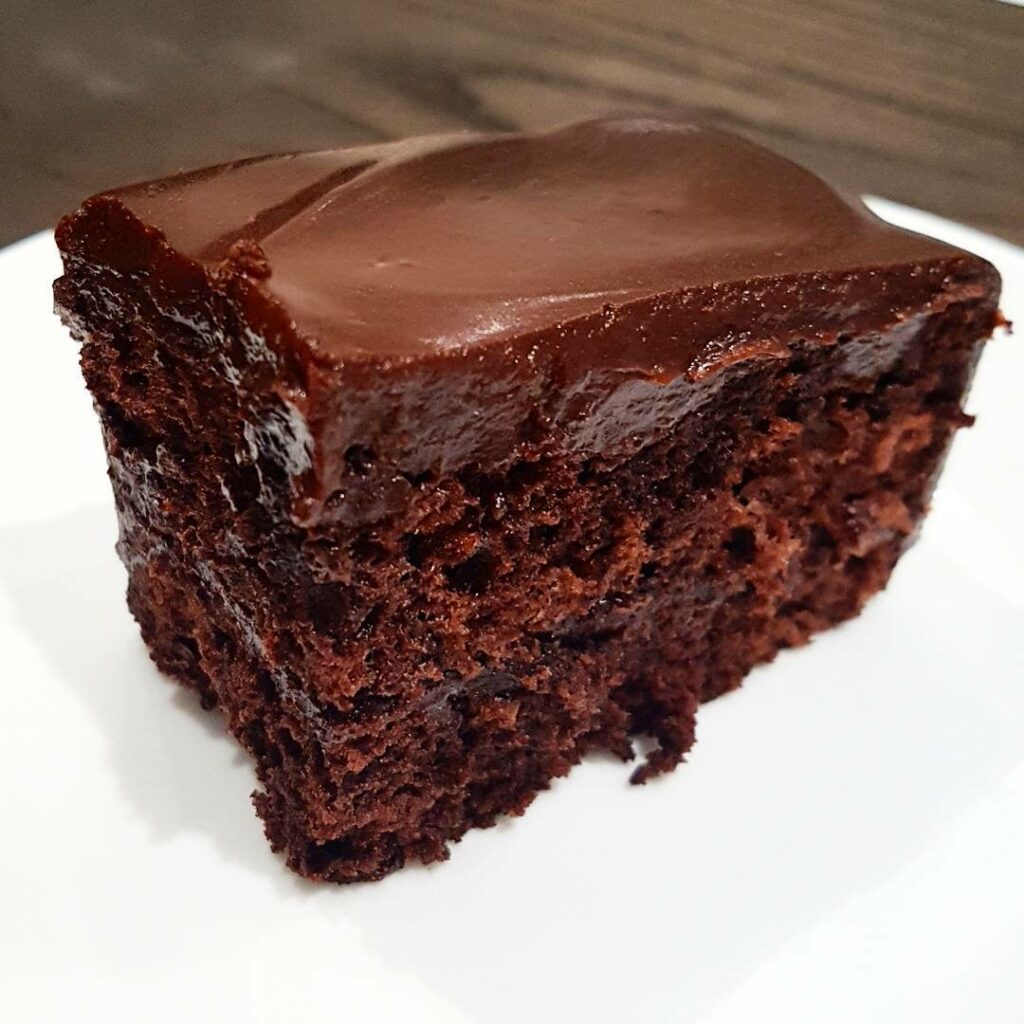 Image credit: @gabbyell3
Offering a retro-style chocolate fudge cake, Vicky's Cakes is known for their Signature Fudge Cake ($44 for 800g, $55 for 1kg) and their friendly service. Their cakes are pudding-like, but not too thick, and is accompanied by a slight bitterness from the dark chocolate that lingers at the back of your throat. Melded well together, this slab of chocolate goodness simply melts in your mouth and is super addictive for a chocolate lover like myself.
Address: #02-K47, 1 Jalan Anak Bukit, Bukit Timah Plaza, Singapore 588996
Opening hours: Mon-Sat 9:45am to 7:30pm
Tel: 6466 4000
Website
---
2. Jane's Cake Station
---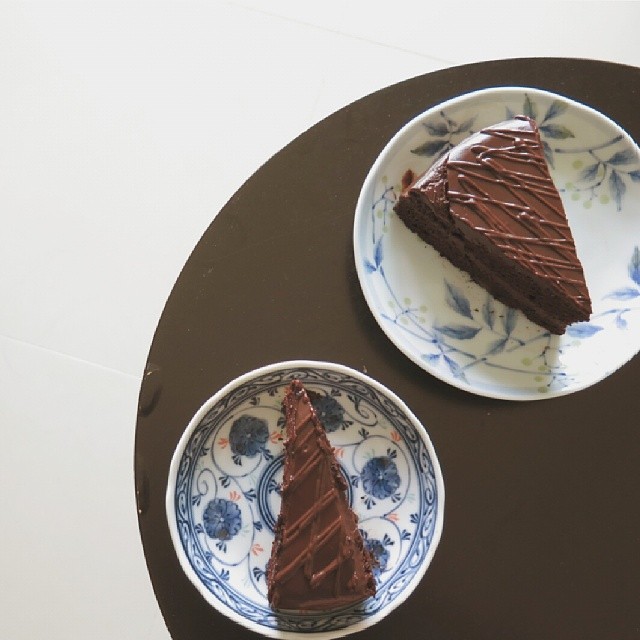 Image credit: @dypenhuin
Specialising in durian cake and chocolate cake, Jane's Cake Station Chocolate Fudge Cake ($38 for eight-inch, $58 for 10 inch) is a no-frills choco cake that's absolutely delicious. Many swear by this affordable cake, as it is light and not too sweet. Plus, in comparison to the many fancy chocolate fudge cakes out there, this simple cake really brings a slice of comfort with its homey taste.
Address: 265 Jln Kayu, Singapore 799493
Opening hours: Mon-Tue, Thur-Sat 12am to 7pm, Sun 12am to 4pm
Tel: 6481 1322
Website
---
3. Choc.a.Bloc
---

Image credit: @thehungry_soldiers
Compared to its counterparts, Choc.a.Bloc is an underrated bakery hidden behind Bedok 85, underneath a HDB block. Their Mom's Choco Fudge Cake ($46 for 1kg) is bittersweet, with thick layers of decadent chocolate sponge cake kiap-ing the velvety dark brown fudge. This orgasmic chocolate cake will have you go back for seconds, unable to stop.
Address: 86 Bedok North Street 4, #01-179, Singapore 460086
Opening hours: Daily 11am to 8pm
Tel: 6446 6096
Website
---
4. Ugly Cake Shop
---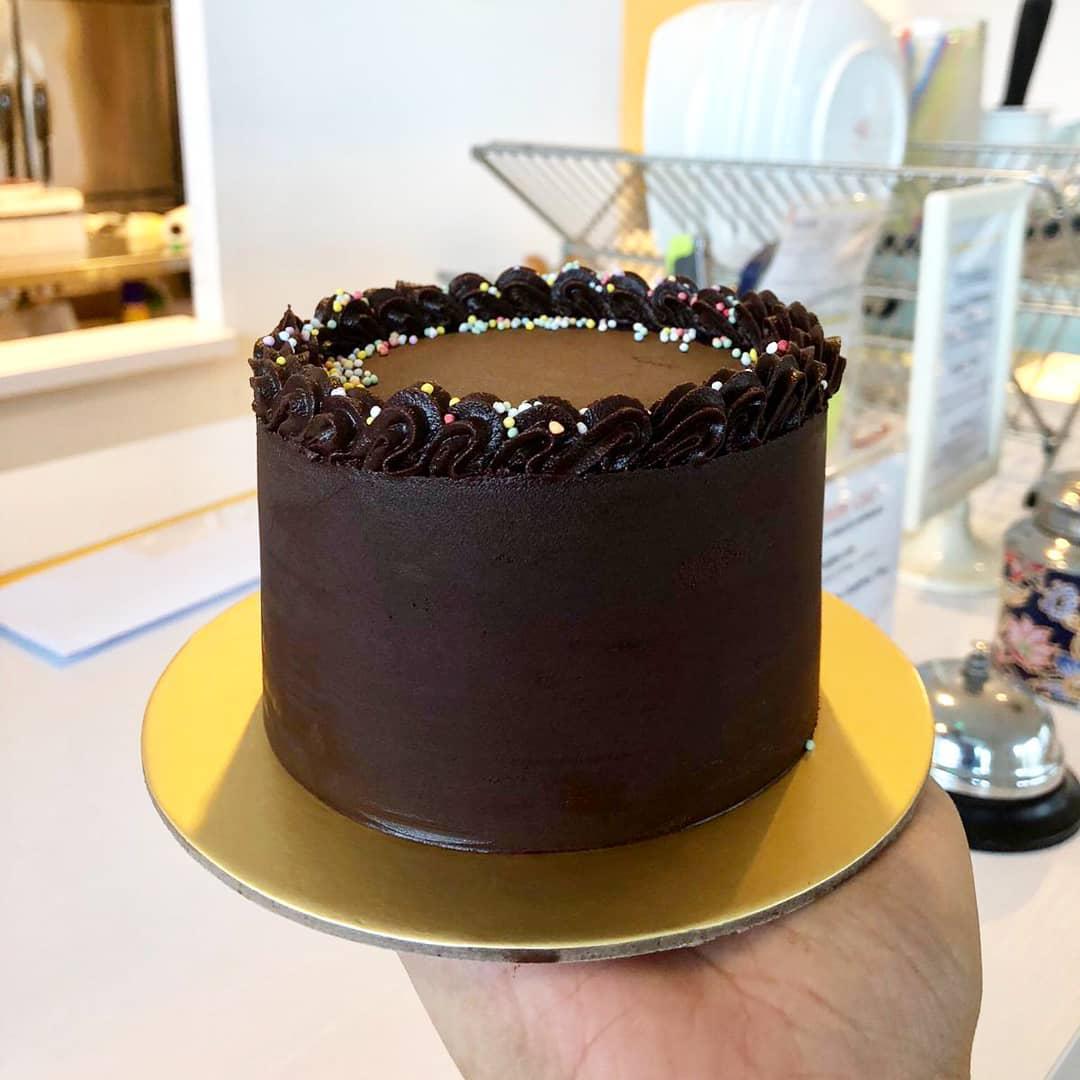 Image credit: @uglycakeshop
Ugly Cake Shop manages to create tasty and aesthetic cakes using only natural ingredients. Their bestseller, Big Daddy ($55 for seven-inch, $70 for nine-inch, $110 for 10-inch), claims to be the "Big Daddy of all chocolate cakes" – a bold statement many loyal customers stand by. Though it may look rather plain, the pillowy-soft cake encapsulates the perfect level of bitterness from the dark chocolate used. The icing on the cake for patronising Ugly Cake Shop is that part of their profits go towards buying meat, eggs and other much-needed protein sources for the kids in Shallom School; a school in Timor Leste.
Address: 535 Kallang Bahru, #01-06, GB Point, Singapore 339351
Opening hours: Mon-Sat 10am to 7pm
Tel: 8228 8300
Website
---
5. The Patissier
---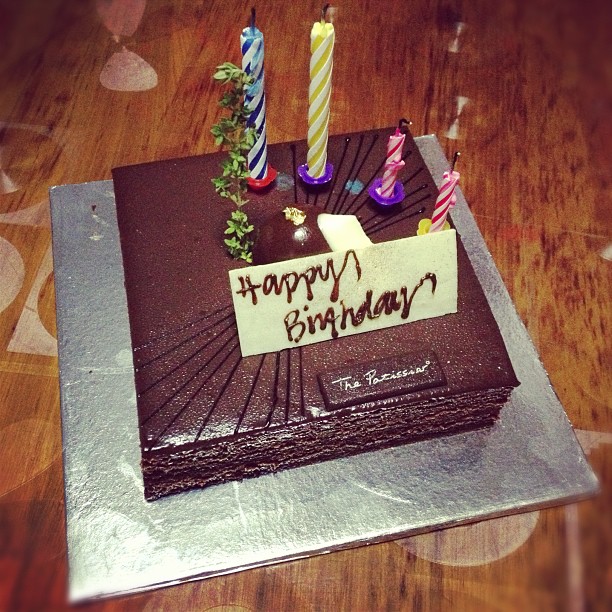 Image credit: @patricktch
The Patissier's Chocolate Fudge Cake ($50.29 for 500g, $98.44 for 1kg) got me hooked at first bite. Its initial tinge of sweetness was quickly overtaken by a rich, floral taste that's not heavy on the palate. For someone who loves dark chocolate, this has become one of my favourite chocolate cakes, as it has this bittersweet aftertaste I'm so fond of.
Address: 4 Mohamed Sultan Road, Singapore 238955
Opening hours: Mon-Fri 10am to 7:30pm, Sat-Sun 10am to 4:30pm
Tel: 6737 3369
Website
---
6. Laurent Bernard Chocolatier
---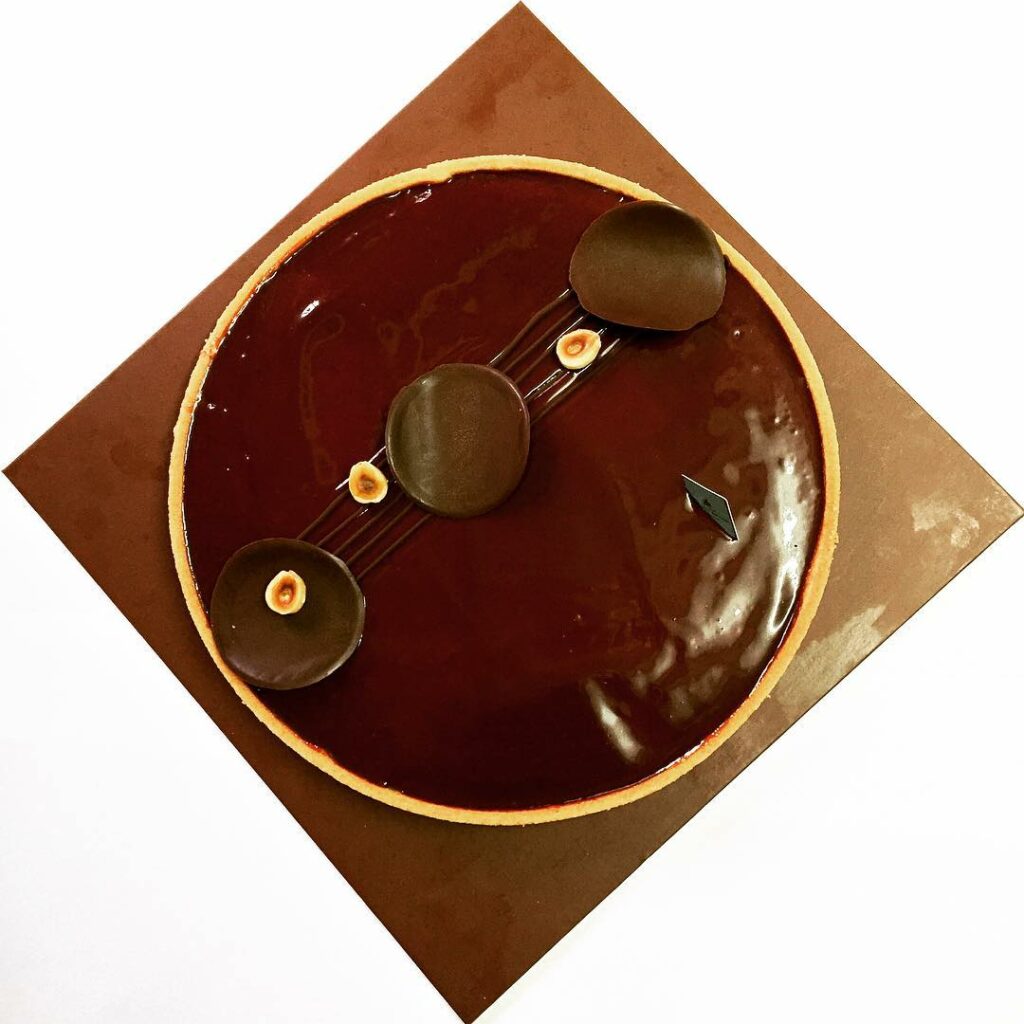 Image credit: @leting23
Blessing us with their 3 Chocolate Cake ($53 for 500g) would be Laurent Bernard Chocolatier. Silky white, milk, and dark chocolate mousse are used in creating this chocolate delight. The combination of the three different kinds of chocolate results in a very balanced flavour. Layered with dark chocolate sponge, this cake will please your tastebuds with its intense chocolate aroma.
Address: #01-11, 80 Mohamed Sultan Road, Singapore 239013
Opening hours: Mon 6pm to 11pm, Tue-Thur 1pm to 12am, Fri-Sat 1pm to 1am, Sun 1pm-11pm
Tel: 6235 9007
Website
Full list of outlets
---
7. Chocolate Origin

---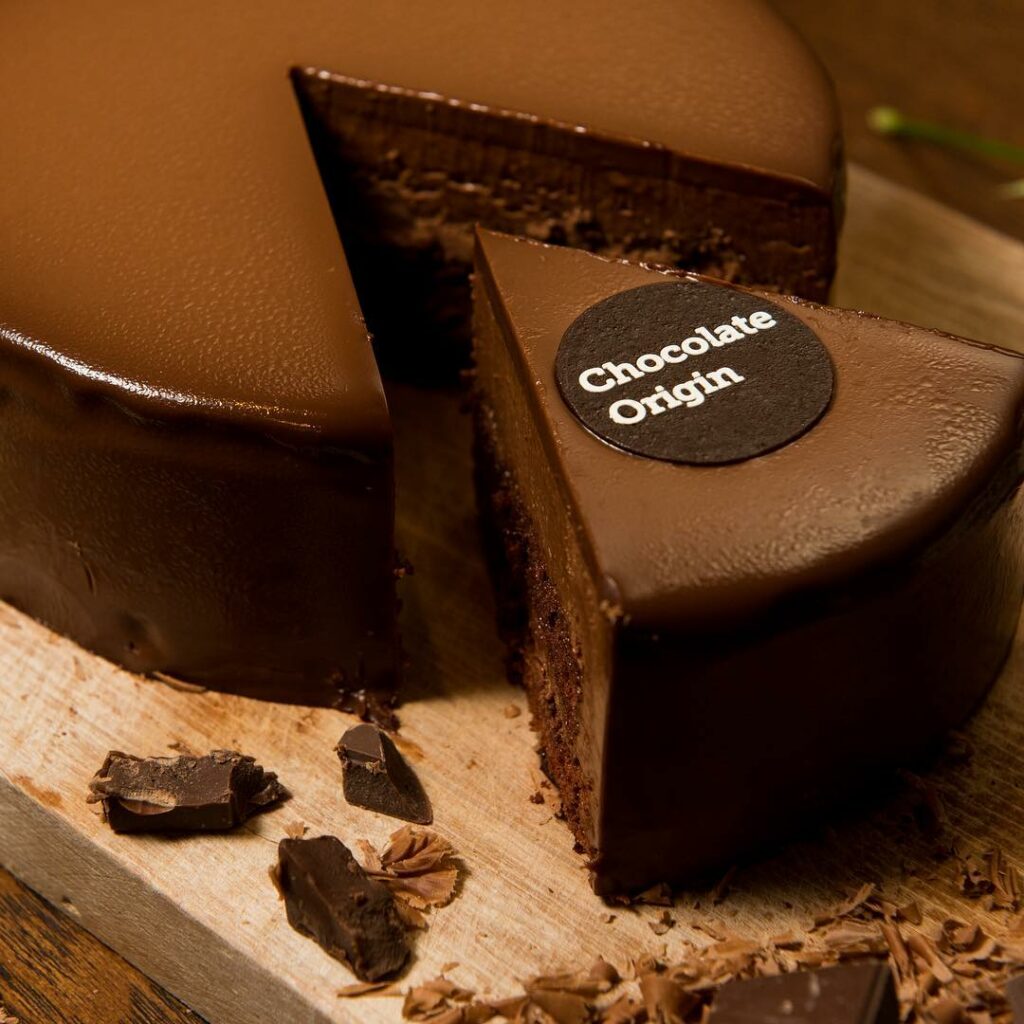 Image credit: @chocolateorigin.bn
Before it closed down, Boo Boo Cake from New York Dessert Cafe (NYDC) was my go-to dessert for any occasion. I couldn't find anything that matched up to the cake – that is until I had Chocolate Origin. With a layer of chocolate ganache entrapped between two layers of soft chocolate sponge cake, their Original Chocolate Cake (from $32.80 for six-inch) is a crowd's favorite. Glazed with dark chocolate, this cake looks simple and classy too – perfect for a birthday.
Address: 230 Victoria Street, #B1-01/02, Bugis Junction, Singapore 188021
Opening hours: Daily 10:30am to 10pm
Tel: 6337 1220
Website
Full list of outlets
---
8. Lana Cake Shop
---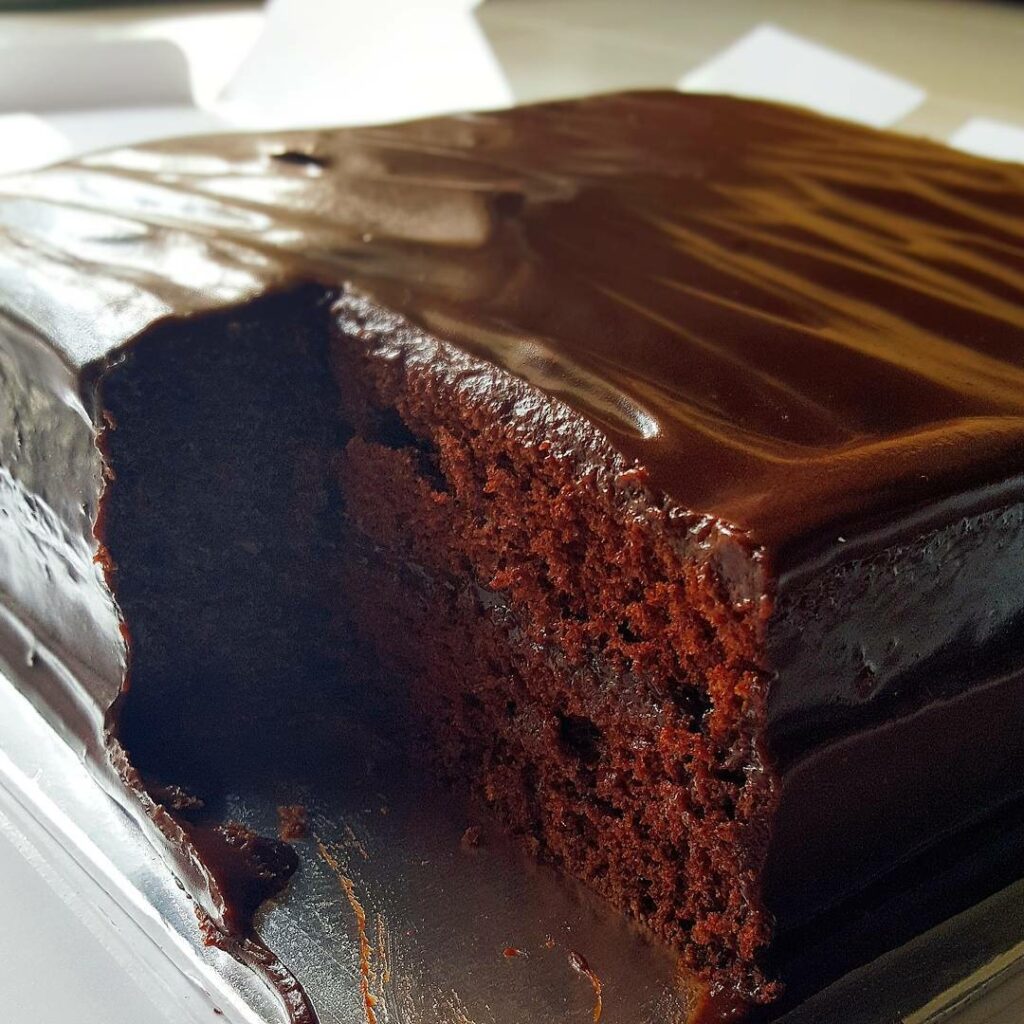 Image credit: @themochareview
Lana Cake Shop is another popular household name. Although it has recently switched owners, the 52-year-old shop still dishes out classic chocolate cake that's moist, smooth, and not overpowering. Capturing a homely, old-school taste, their Lana's Chocolate Cake ($49 for 1.1kg) is the kind of cake your mother would make. It consists of jelly-like fudge and rich, pillowy chocolate cake, which comes together really well.
Address: 36 Greenwood Ave, Singapore 289239
Opening hours: Tue-Fri 10am to 6pm
Tel: 6466 8940
---
9. Awfully Chocolate

---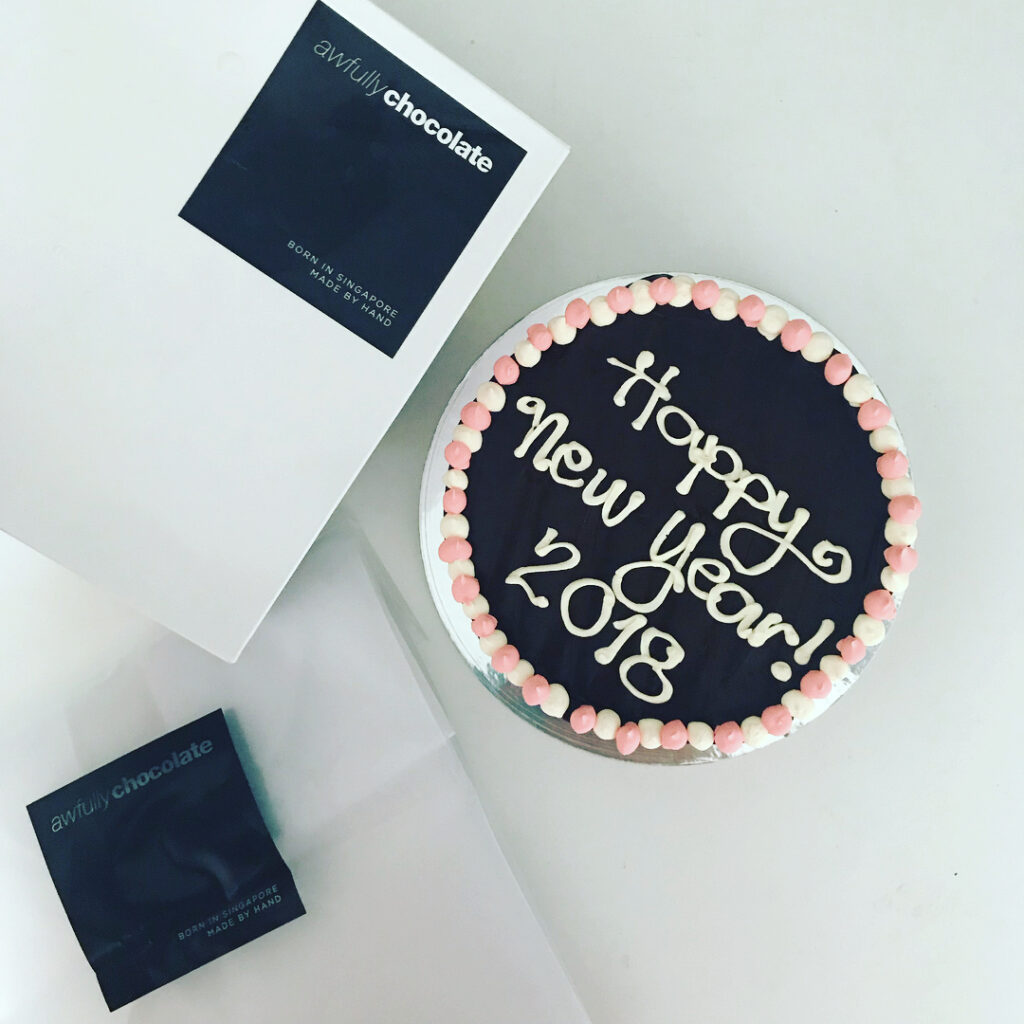 Image credit: @meow_._world
This homegrown brand is definitely not new to chocolate lovers. Awfully Chocolate's All Chocolate Cake ($36 for six-inch, $72 for eight-inch) has two layers of soft and moist chocolate sponge accompanied by a layer of chocolate fudge. Plus, the fudge is made using the store's very own chocolate, which has a dark roasted flavour! They also have a Chocolate Banana Cake ($38 for six-inch, $76 for eight-inch), as well as my personal favourite, Chocolate Rum and Cherry Cake ($40 for six-inch, $80 for eight-inch). Remember to call in advance to make sure they have the cake you want!
Address: 2 Orchard Turn, #B4-50, ION Orchard, Singapore 238801
Opening hours: Daily 10am to 10pm
Tel: 6884 6377
Website
Full list of outlets
---
Chocolate cakes for all you chocoholics!
---
Life is too short to waste your calories on bad chocolate cakes! To discover more chocolate desserts in Singapore, check out 10 Places With Rich And Creamy Chocolate Desserts All Chocoholics Must Try and The Dark Gallery as well.
---
Featured image adapted from Instagram user @thehungry_soldiers's post.