---
13 popular food stalls from Fengshan Food Centre (Bedok 85)
---
I personally dread travelling to the East as it is at the opposite end from where I stay, but throw Bedok 85 into the agenda and I'm sold. You don't have to be an Eastie to know of the glorious food served at this hawker centre; Google for the best of any local fare and Fengshan Food Centre is bound to pop up. Offering more than just their famous bak chor mee, this hawker centre will surprise you with the number of note-worthy stalls that have yet to be given their due credit. Here are 13 stalls to try while you're in the area!
---
1. Xing Ji Rou Cuo Mian
---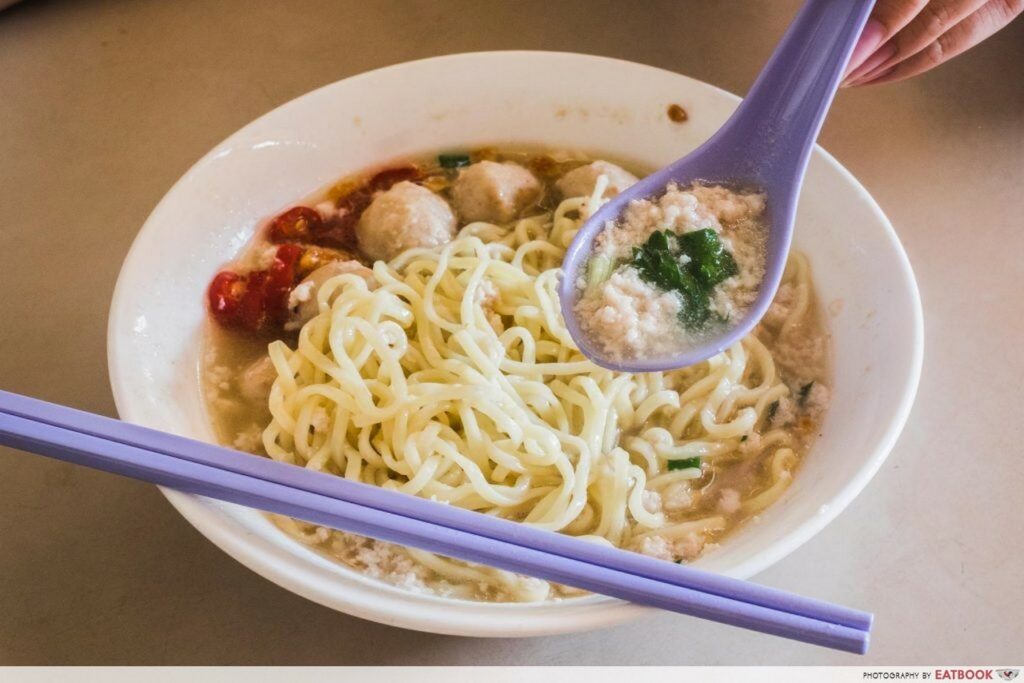 Xing Ji Rou Cuo Mian is one of the two famous bak chor mee stalls that everyone associates this hawker centre with. The bak chor mee ($3/$4) here is not your usual chilli paste and a vinegar-based bowl of noodles. They come in a pork broth that has been simmered for three hours in the morning, with a generous amount of meatballs topping the springy noodles. The soup is light but sufficiently flavourful—a satisfying option great for a rainy day.
Find out more about the rival stalls at Bedok 85:
Battle Of Bedok 85 Bak Chor Mee: We Asked The 2 Neighbours About The OG Stall
Unit number: #01-07
Opening hours: Fri-Wed 11am to 11pm
---
2. Seng Hiang Bak Chor Mee
---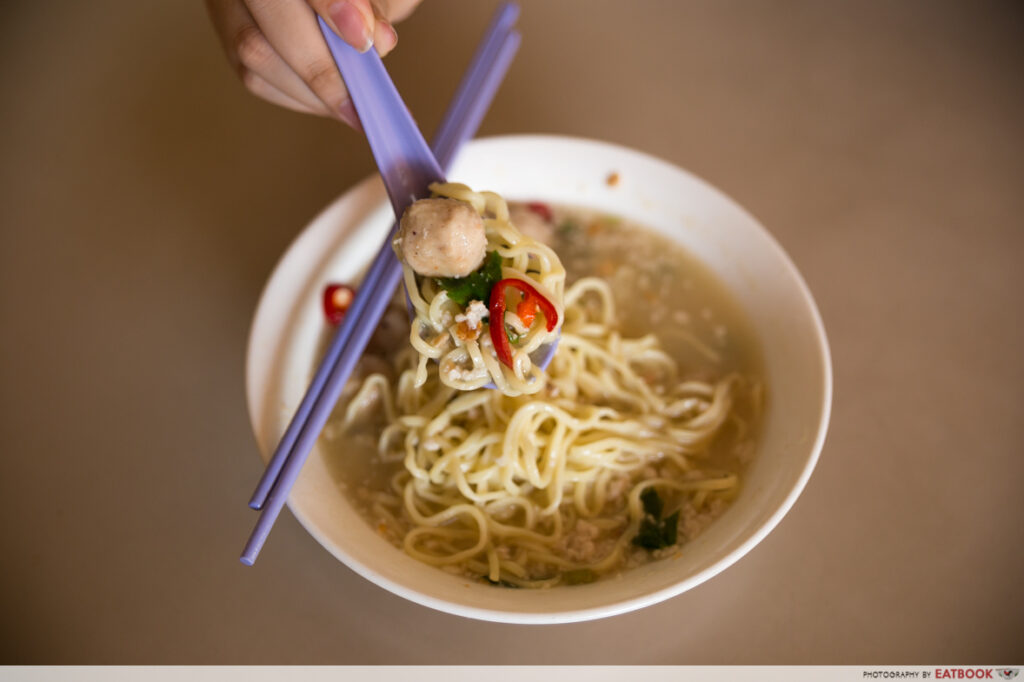 The other popular bak chor mee stall at Bedok 85 is Seng Hiang Bak Chor Mee. The bak chor mee ($3/$4) here is heavier on the palate and boasts a stronger garlic flavour. The soup is boiled for over an hour and comprises pork bones, marinated minced meat, and deep-fried pork lard. Seng Hiang also offers a dry version at $3.50, and you can expect a well-rounded base of house-made chilli paste made with sambal and pork lard.
Unit number: #01-08
Opening hours: Daily 3:30pm to 12am
---
3. Chan BBQ
---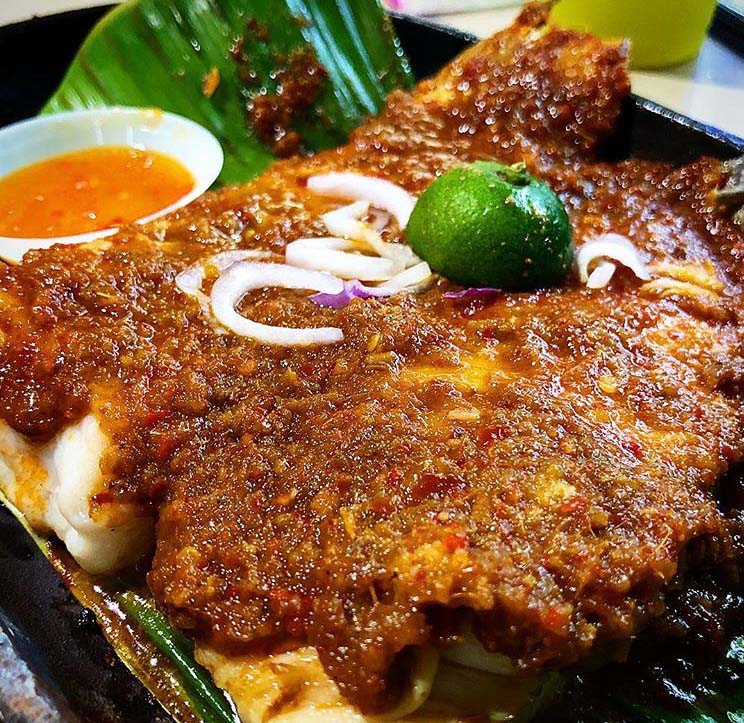 Image credit: @beautyinfoods
There are two BBQ stingray stalls here, each with their own loyal following, and Chan BBQ is one of them. Catering more to chilli lovers, the sambal here is spicier than usual but not tongue-numbingly so. The shrimp flavour still takes centre stage in this sambal and together with the fresh pieces of BBQ stingray ($12/$15/$20), the dish offers a good mix of sweetness, savouriness, and spiciness in every mouthful.
Unit number: #01-24
Opening hours: Daily 5pm to 1am
---
4. Chomp Chomp BBQ
---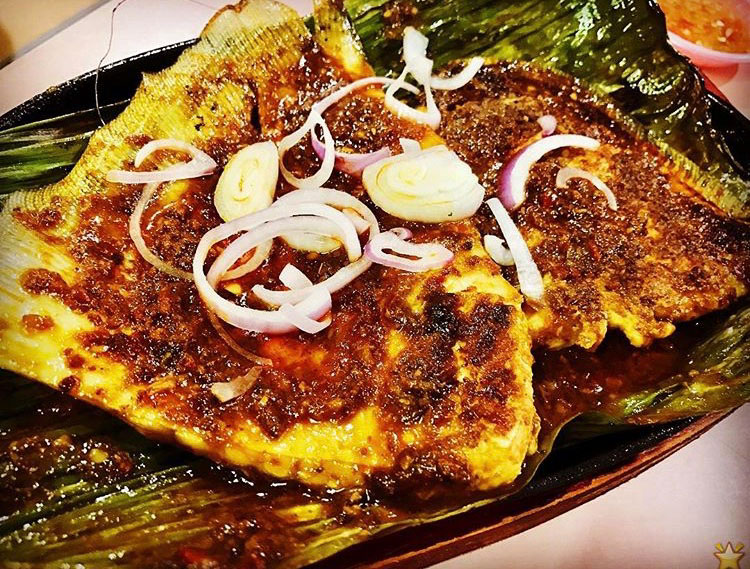 Image credit: @cocopopstar
Chomp Chomp BBQ is the other BBQ stingray stall serving up this supper staple, priced from $12. While their stingray is equally thick and fresh, the sambal here is less spicy and features a smokier undertone. The stingray's exterior is nicely charred without compromising the juicier insides, giving you a slice of tender meat. Do try it with the cincalok sauce—you won't want to be missing out on the tangy punch that instantly elevates this dish.
Unit number: #01-44
Opening hours: Mon-Fri 5pm to 12:30am
---
5. Bedok 85 Fried Oyster Omelette
---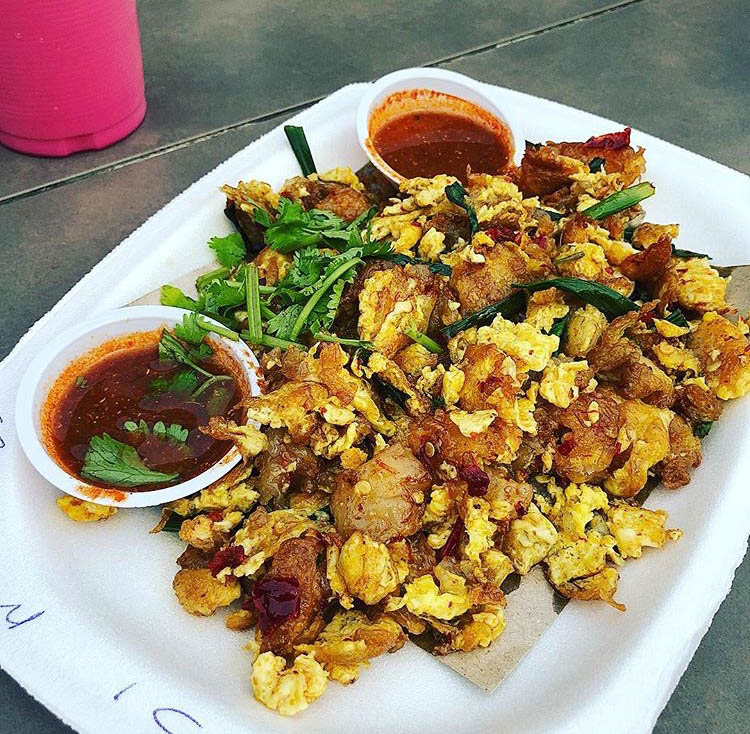 Image credit: @bbq.foodie
We have Bedok 85 Fried Oyster Omelette to thank for piping hot orh luah served at wee hours. The oysters here are big and juicy, nestled in a gooey yet crispy egg mixture. The oyster omelette (from $6) is so popular that they now occupy two stalls adjacent to each other, making it even harder to miss this famous stall. Be sure to give your omelette a generous dip in the chilli sauce; the tangy paste will give your savoury meal a tantalising kick!
Unit number: #01-09/10
Opening hours: Daily 4pm to 2am
---
6. Chai Chee Pork Porridge
---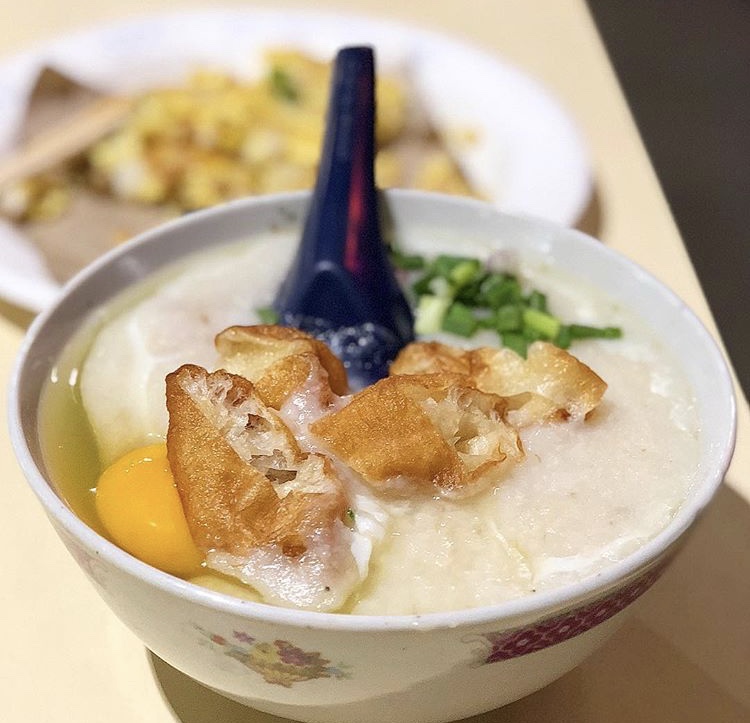 Image credit: @cowcow_irene
Chai Chee Pork Porridge is a great option for those who are under the weather or simply looking for good comfort food. The Pork Porridge ($4) is filled with minced pork and pork slices, and is cooked to a thick and almost gooey consistency. The spring onions and fried youtiao pieces give texture and another layer of goodness. Other options on their menu include Cuttlefish Porridge ($4), Fish Porridge ($5), and Century Egg Porridge ($4.50).
Unit number: #01-64
Opening hours: Daily 4:30pm to 2:30am
---
7. Swatow Wanton Noodle
---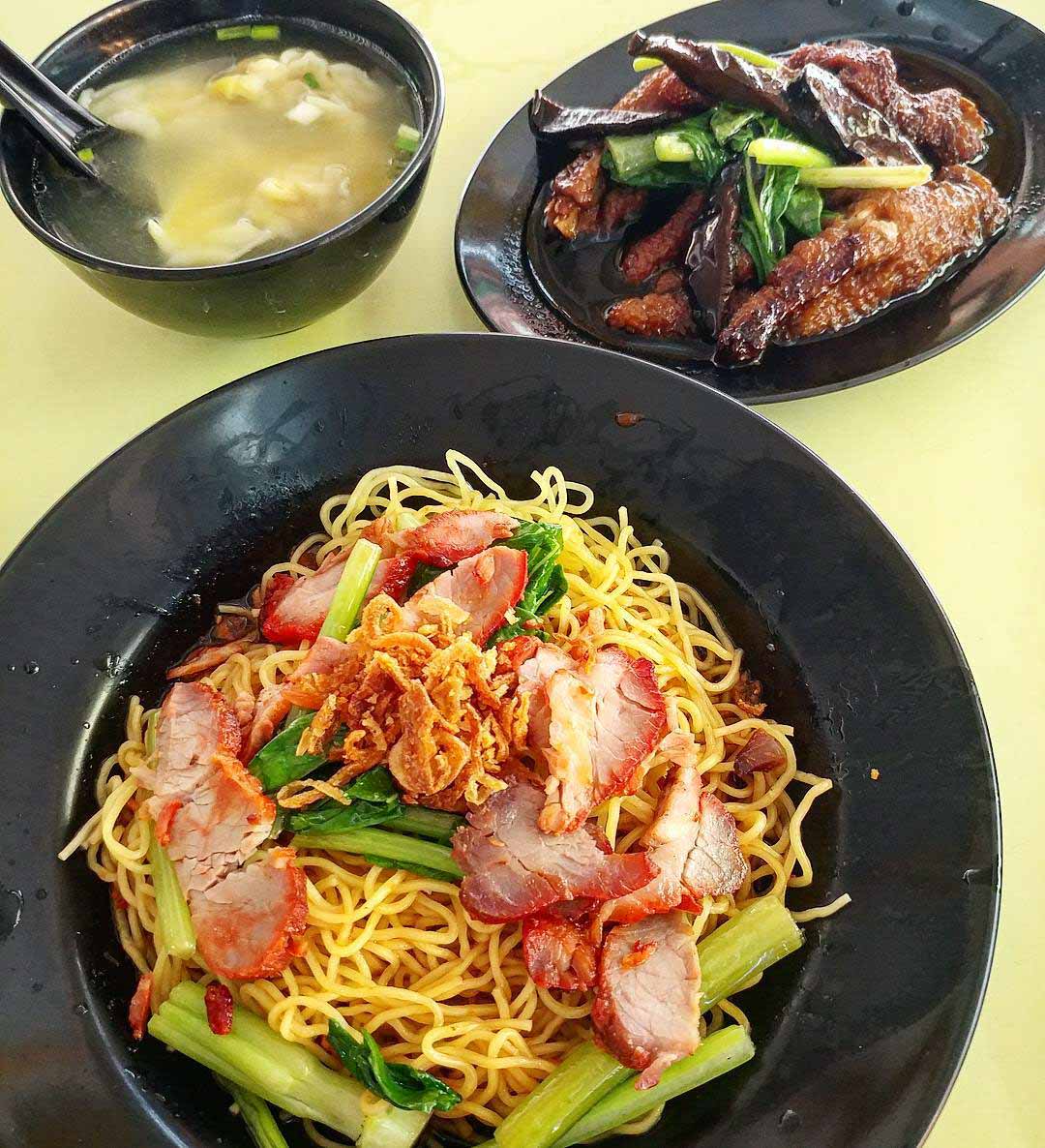 Image credit: @careyang
Operating for nearly 50 years now, Swatow Wanton Noodle serves up satisfying plates of Wanton Noodles ($3/$4/$5) that have stood the test of time. The noodles here are springy and soaked in dark sauce, a refreshing deviation from the usual ketchup and chilli sauce. The highlight of the dish is the plump and juicy wantons that boast generous fillings of minced pork, black fungus, shrimp and water chestnuts. Other popular dishes that can you find at the stall include Laksa ($3.50/$4.50), Mushroom Chicken Feet Noodle ($3/$4/$5), and Pork Ribs Noodle ($3/$4/$5).
Unit number: #01-50
Opening hours: Thurs-Tue 6:30am to 8:30pm
---
8. Sin Bedok North BBQ Chicken Wings
---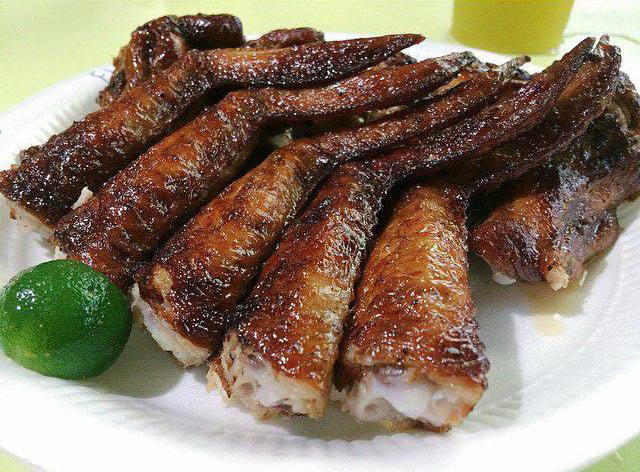 Image credit: @chelsiac
No supper is complete without BBQ chicken wings, and the ones from Sin Bedok North BBQ Chicken Wings ($1.40 each) are enough to convert anyone who thinks otherwise. The wings here are both a visual and gastronomical treat—they glisten from a honey and butter glaze, boasting a crispy exterior with tender and juicy meat. While you are there, you should also try their tasty Fish Meat Otah ($0.60 per piece).
Unit number: #01-02
Opening hours: Tue-Sun 3pm to 1am
---
9. Shi Wei Da Satay Bee Hoon
---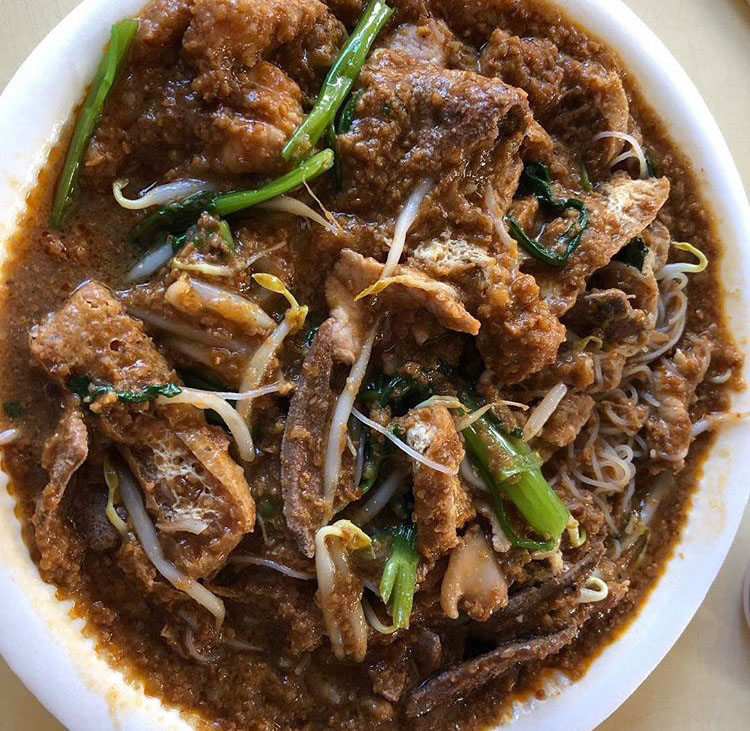 Image credit: @nantakat
Another inconspicuous gem is Shi Wei Da Satay Bee Hoon, a stall with a signboard comprehensible only to Mandarin-speaking folks. Their Satay Bee Hoon ($3/$4) is served with fresh pork slices, pig liver, kang kong and cockles, swimming in heaping amounts of ground peanut sauce that give the dish a layer of sweetness. The portions here are generous, so bring a friend along to split this indulgence with!
Unit number: #01-41
Opening hours: Wed-Mon 4pm to 12am
---
10. Ah Balling Peanut Soup
---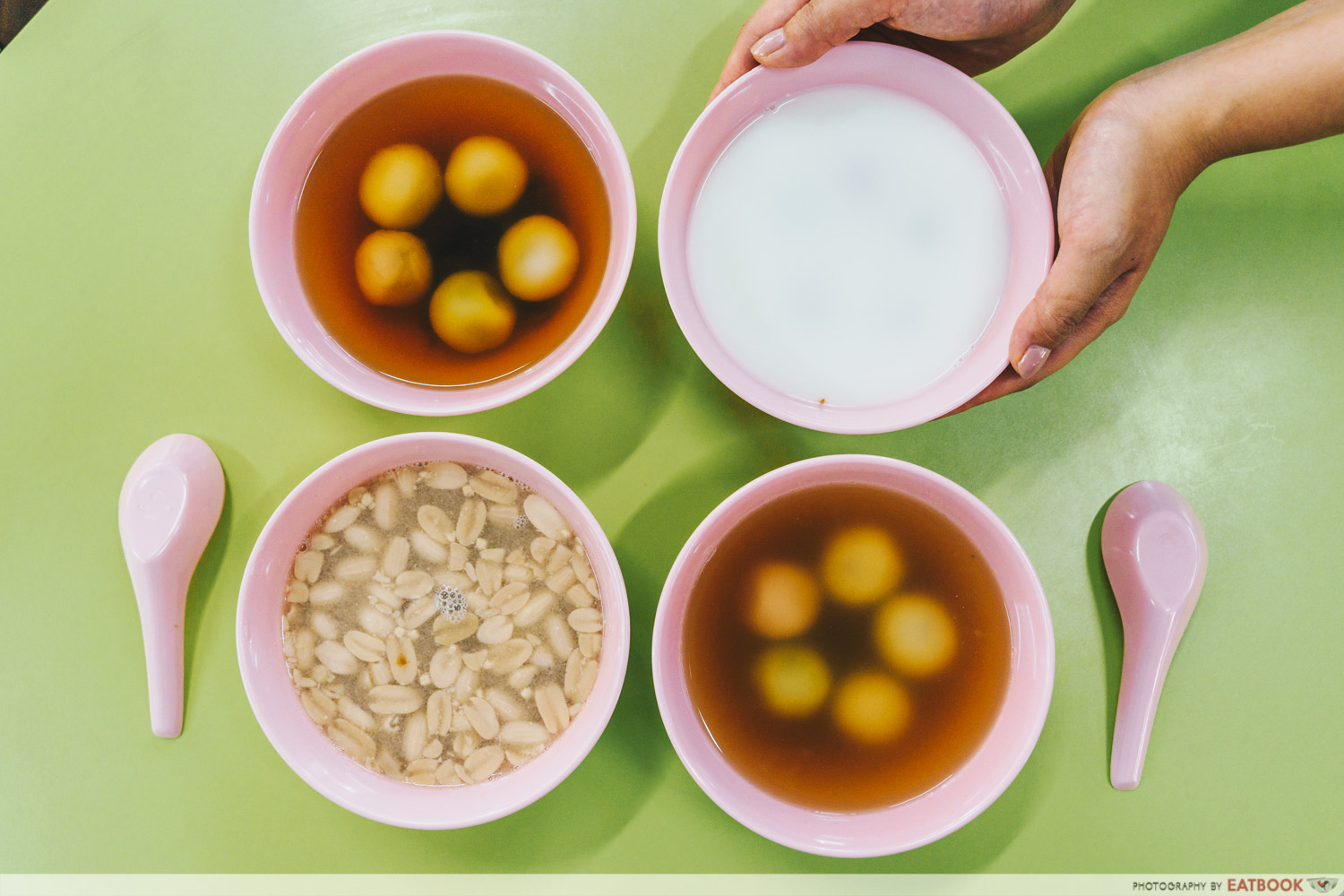 With several stalls across Singapore, Ah Balling Peanut Soup probably needs no introduction. Their Glutinous Rice Balls in Peanut Soup ($2 for three rice balls) are stuffed with various pastes such as peanut, black sesame, and even green tea! Variety does not stop at the fillings; the soup options are equally plentiful, ranging from classic peanut soup to almond milk. The skin of the rice balls are soft and not overly starchy, so expect a quick burst of filling that will melt into the crevices of your mouth.
Unit number: #01-25
Opening hours: Daily 11:30am to 10:30pm
---
11. Loyang Way Big Prawn Noodles
---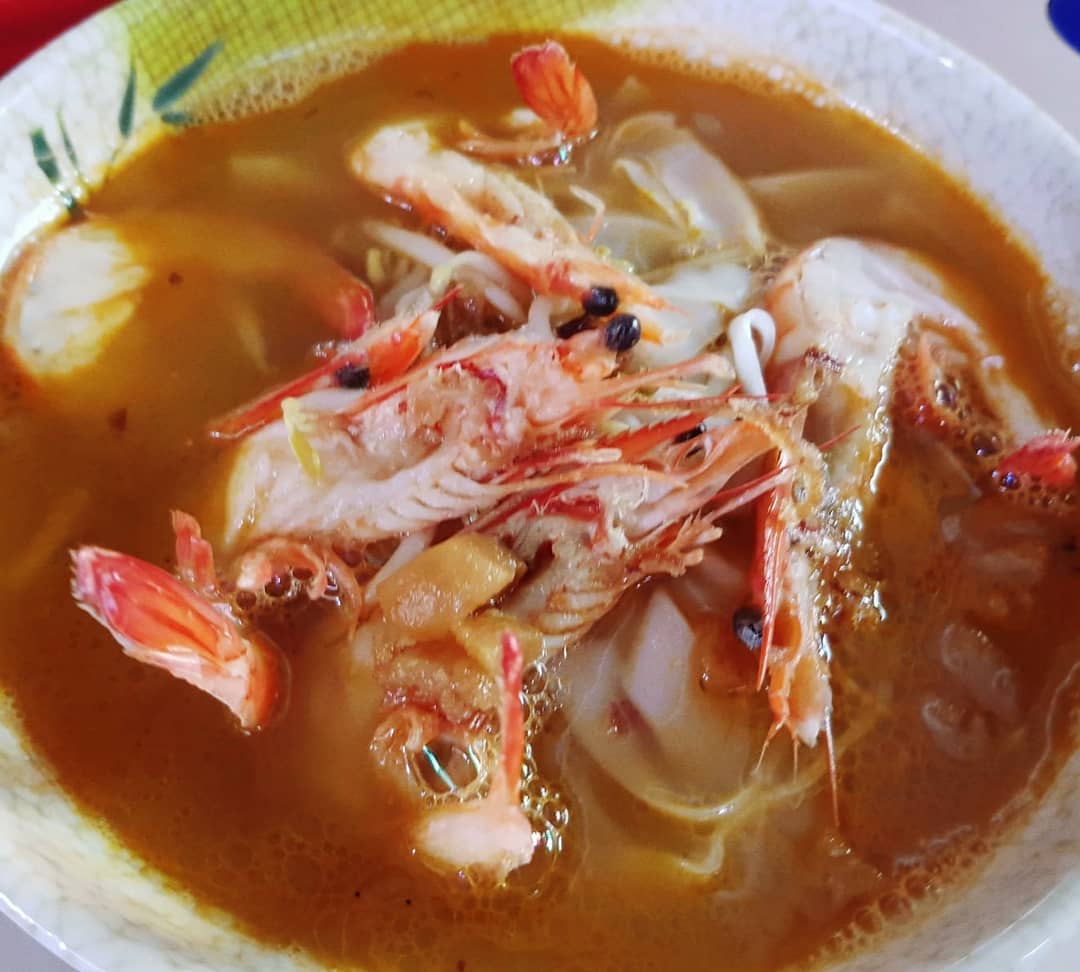 Image credit: @loyang_prawn_noodles
Loyang Way Big Prawn Noodles has an offshoot outlet at Bedok 85 Fengshan, so you don't have to head down to a Loyang industrial estate to get your fill. They are famed for their large prawns and their variety of toppings to go with your hae mee. Prices start at $5 for a portion, which you can then zhng up with more prawns, abalone, eggs, and innards, from $1 onwards.
Unit number: #01-26
Opening hours: Mon-Sat 7am to 8pm
23 Prawn Mee And Seafood Soup Stalls In Singapore For XXL Hae Mee, Lobster Noodles And More
---
12. Fu Zhou Oyster Cake
---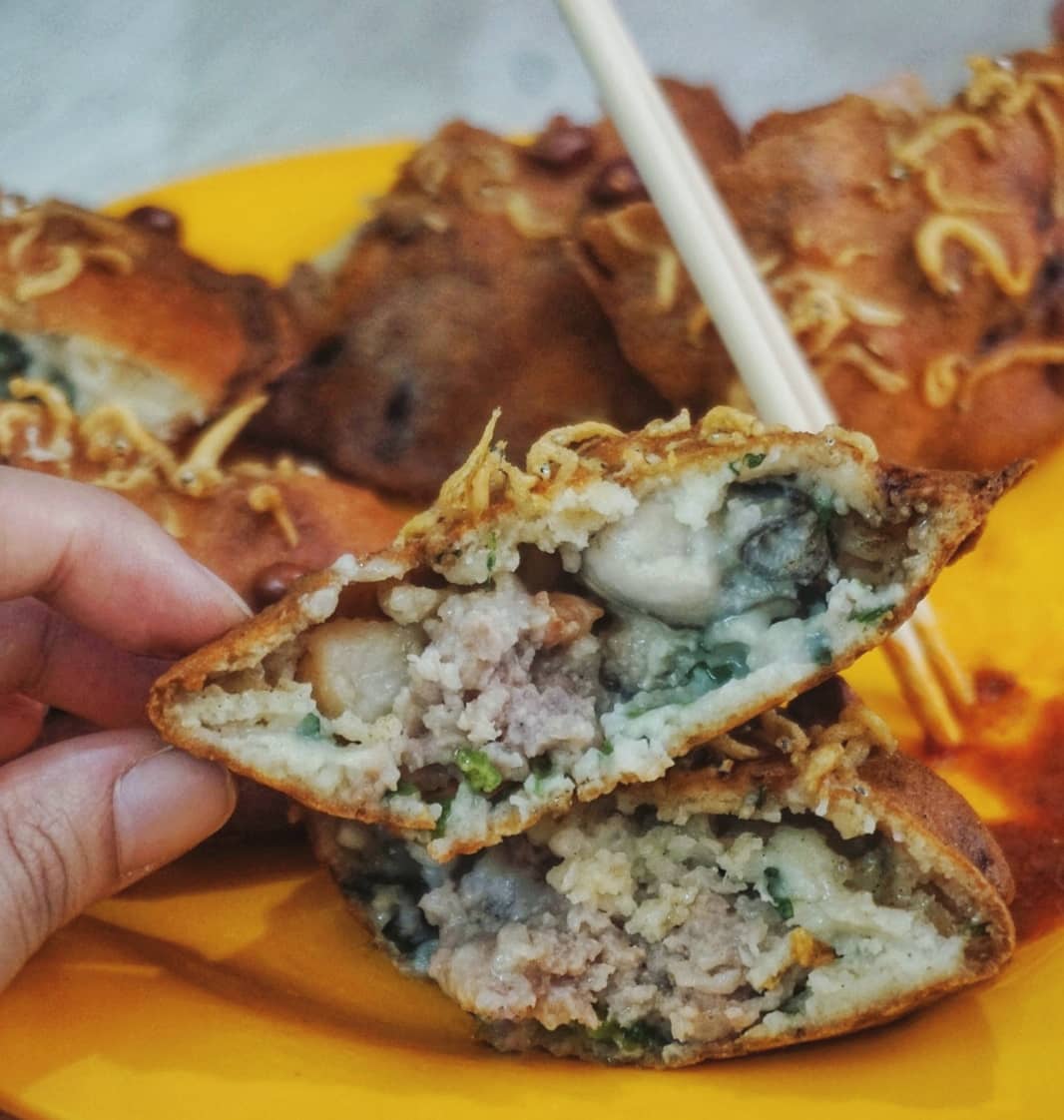 Image credit: @ingredientsofhappiness
Fu Zhou Oyster Cake is one of the few brands keeping the rare hawker dish that is oyster cake alive. Keep tradition going when you buy yourself some at their Bedok 85 Fengshan outlet. The brand has been around since the 80s, and continues to fry up toothsome oyster cakes loaded with minced meat, chives, and a medley of seafood, from just $3.50.
Unit number: #01-39
Opening hours: Tue-Sun 8am to 8pm
Tel: 9139 5713
10 Rare Hawker Dishes You Should Try Before They Are Gone, Including Wah Kueh, Roti Jala And Tau Kwa Pau
---
13. Shanghai Xiao Long Bao
---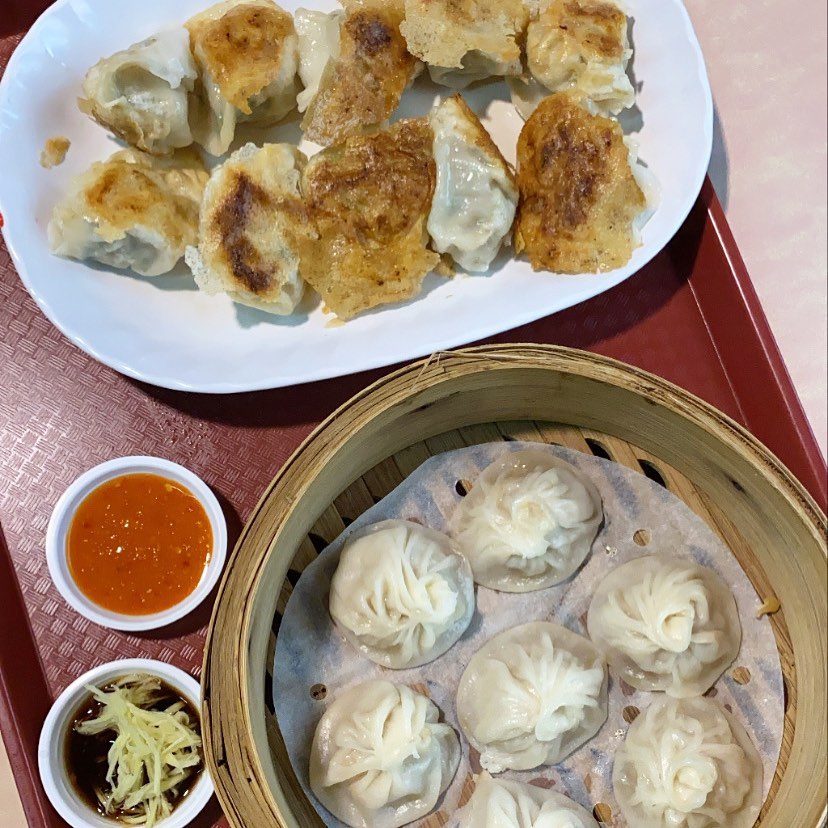 Image credit: @forgetfood
Get wallet-friendly handmade dumplings, including xiao long bao, and other Shanghainese delights at Shanghai Xiao Long Bao. A basket of freshly made Xiao Long Bao costs $5 for five, and they also have Shui Jiao, both steamed and fried, for $4. Make it a meal by ordering their Zha Jiang Noodles for $3.50, where QQ yellow noodles are coated in a sticky, savoury black sauce, or bring the heat with their Sour & Spicy Noodles ($3.50).
Unit number: #01-16
Opening hours: Daily 8am to 9pm
Tel: 9389 6195
---
Delicious hawker food at Fengshan Food Centre (Bedok 85)
---
Nothing quite compares to the cheap comfort food we get from our hawker centres. If you are looking to save some cash, these stalls at Bedok 85 or Fengshan Food Centre won't disappoint! For more hawker food guides, check out our list of ABC Brickworks Food Centre stalls for delicious Hokkien mee, lontong and more.
Address: 85 Bedok North Road, 85 Fengshan Centre, Singapore 460089
Nearest MRT Stations: Bedok Reservoir (DT30), Tanah Merah (EW4)
10 ABC Brickworks Food Centre Stalls To Visit Including Taiwanese Porridge, Assam Laksa And More
This article was originally written on 7 June 2019.