---
ABC Brickworks Food Centre guide
---
My family lives in the East and there is plenty of good food where we live. So the fact that ABC Brickworks Food Centre is one of our favourite places to eat at – and you must know it takes us at least 40 minutes to travel there – shows how much we love the food at this market! If you find yourself in the area, or you're just in need of good food, check out some of my favourite stalls here.  
---
1. Yi Sheng Fried Hokkien Mee
---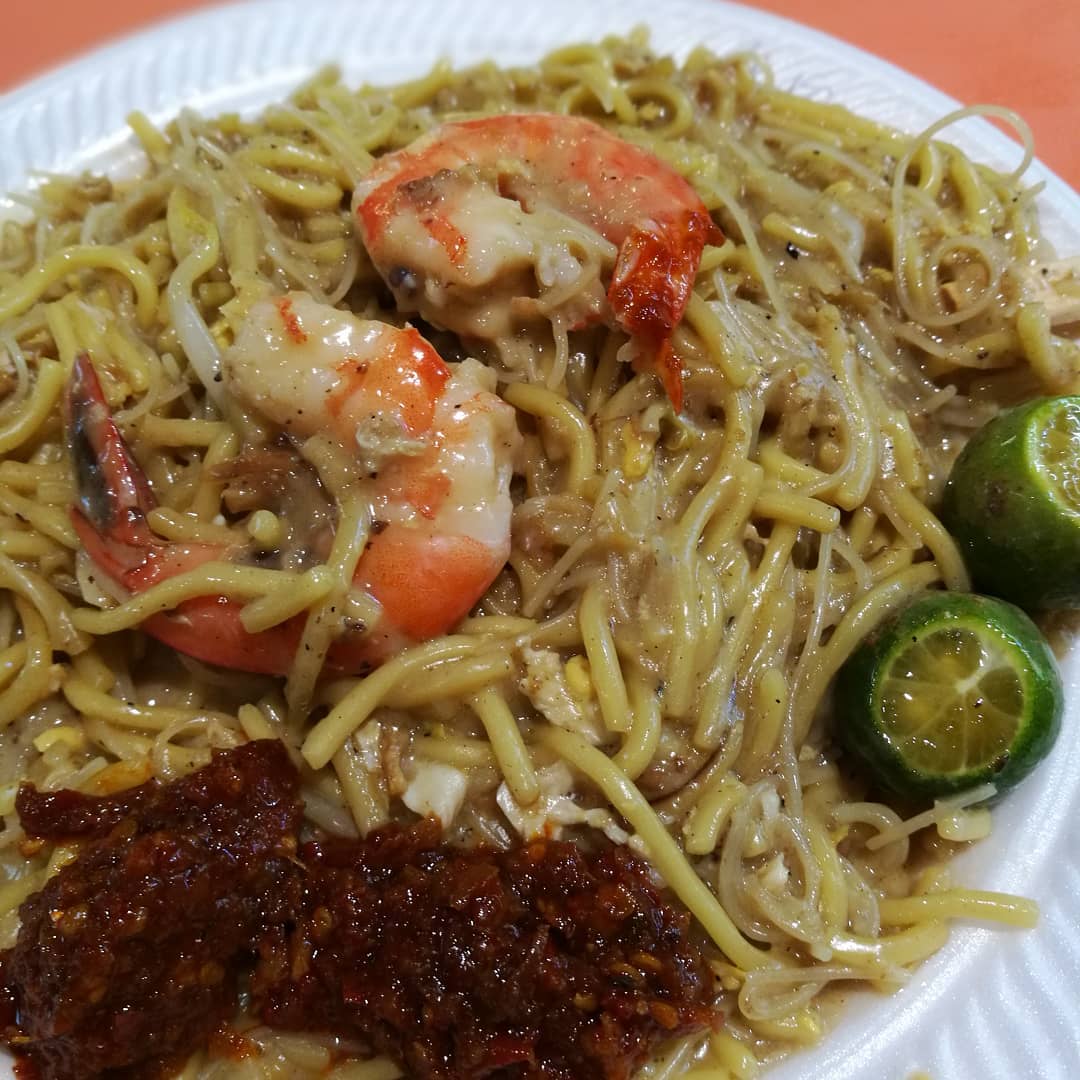 Image credit: @thatsandrachan
Even though it takes at least 30 minutes to get a plate of noodles at Yi Sheng Fried Hokkien Mee, my family members unanimously agree that it's worth it. This our favourite place to get Hokkien mee ($4/5/6/8). The elderly hawker uses an exceptionally wide wok and wears a pair of lab goggles when frying the noodles – that's a sign he means business. He takes the time to let each batch simmer in the seafood stock, which is reduced to a rich gravy that coats every strand of noodle. The accompanying chilli also deserves a shout-out. With visible bits of dried anchovies and the distinct fragrance of dried shrimp, the chilli is more flavourful than spicy and enhances the taste of the noodles.
Unit number: #01-13
Tel: 9862 9296
Opening hours: Thur-Tue 3pm to 10:45pm
---
2. Fatty Cheong
---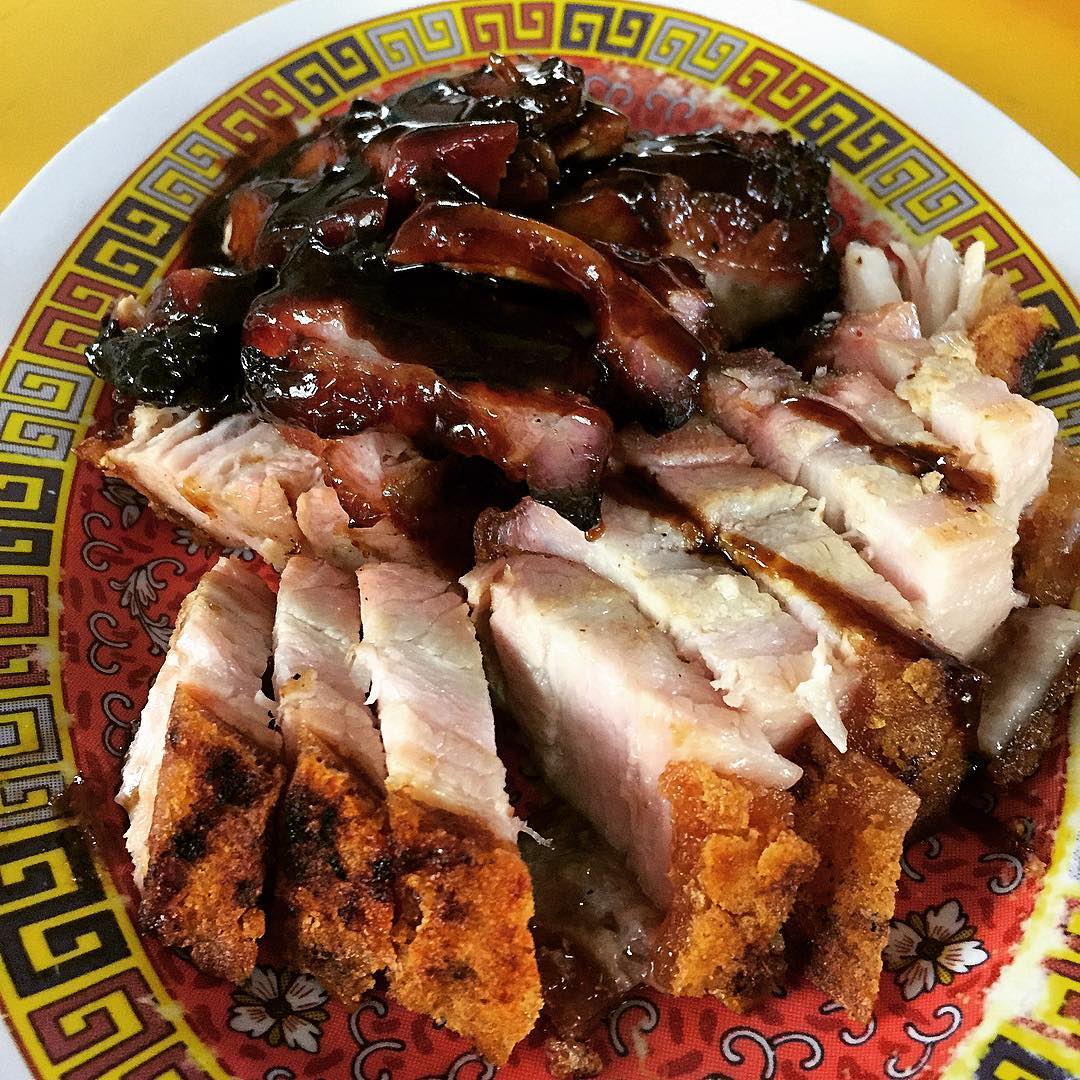 Image credit: @shanmaine
Thick cuts of char siew over rice drenched in sweet, dark gravy is Fatty Cheong's claim to fame. It's said to be one of the best roast meat stalls in Singapore. The lean char siew is tasty and tender with just the right amount of char. But we recommend requesting for fattier cuts or their specialty bu jian tian ("don't see sky") char siew, a cut from a pig armpit. Its translucent layer of fat dissolves into a juicy, meaty goodness on the tongue and that is what makes the char siew here worth the hype. Prices start at $3.50.
Unit number: #01-120
Tel: 9882 4849
Opening hours: Fri-Wed 11:30am to 8.30pm
---
3. Nusa & Tara
---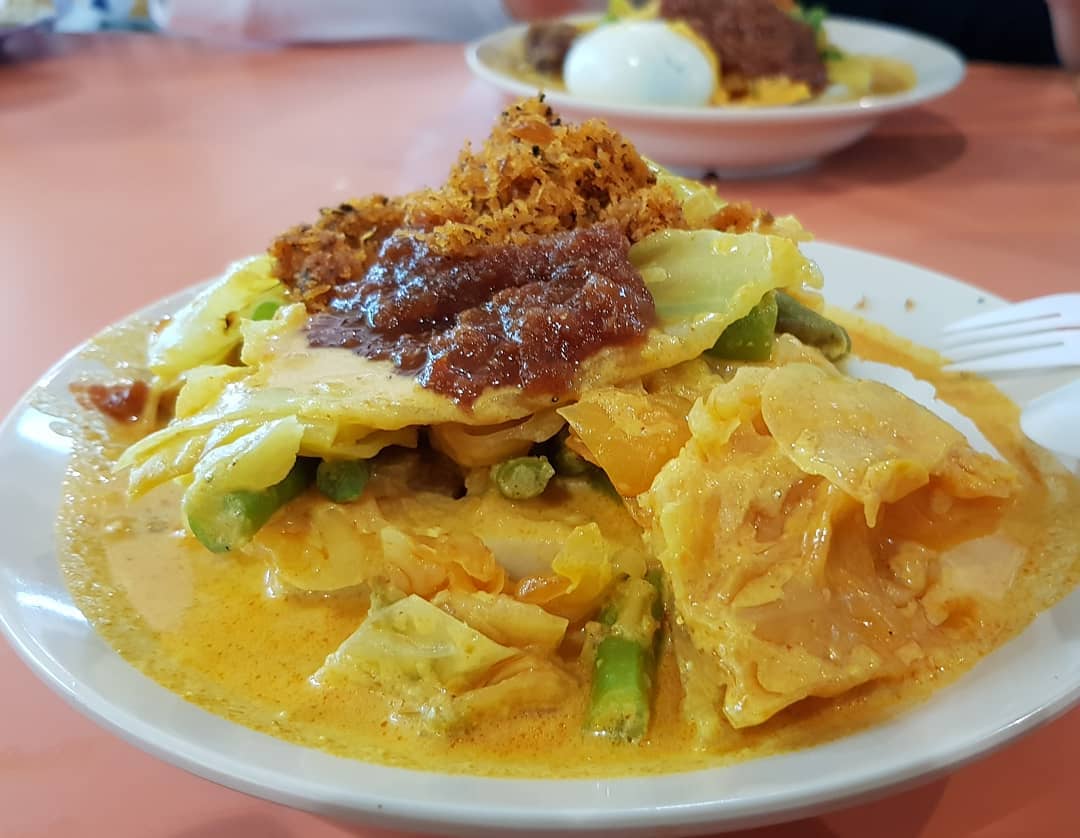 Image credit: @widjajas
Nusa & Tara is another stall with an unending stream of customers. The lontong ($2.50) with gravy here is a crowd-favourite. It has all the ingredients a bowl of lontong needs, including rice cakes, egg, tau kwa, and a sprinkling of serundung (fried coconut flakes), all drenched in a gravy that is packed with spices and flavour. They also serve Nasi Sambal Goreng ($3) if you're still feeling hungry.
Unit number: #01-22
Opening hours: Daily 5:30am to 1:30pm
---
4. Ah Er Soup
---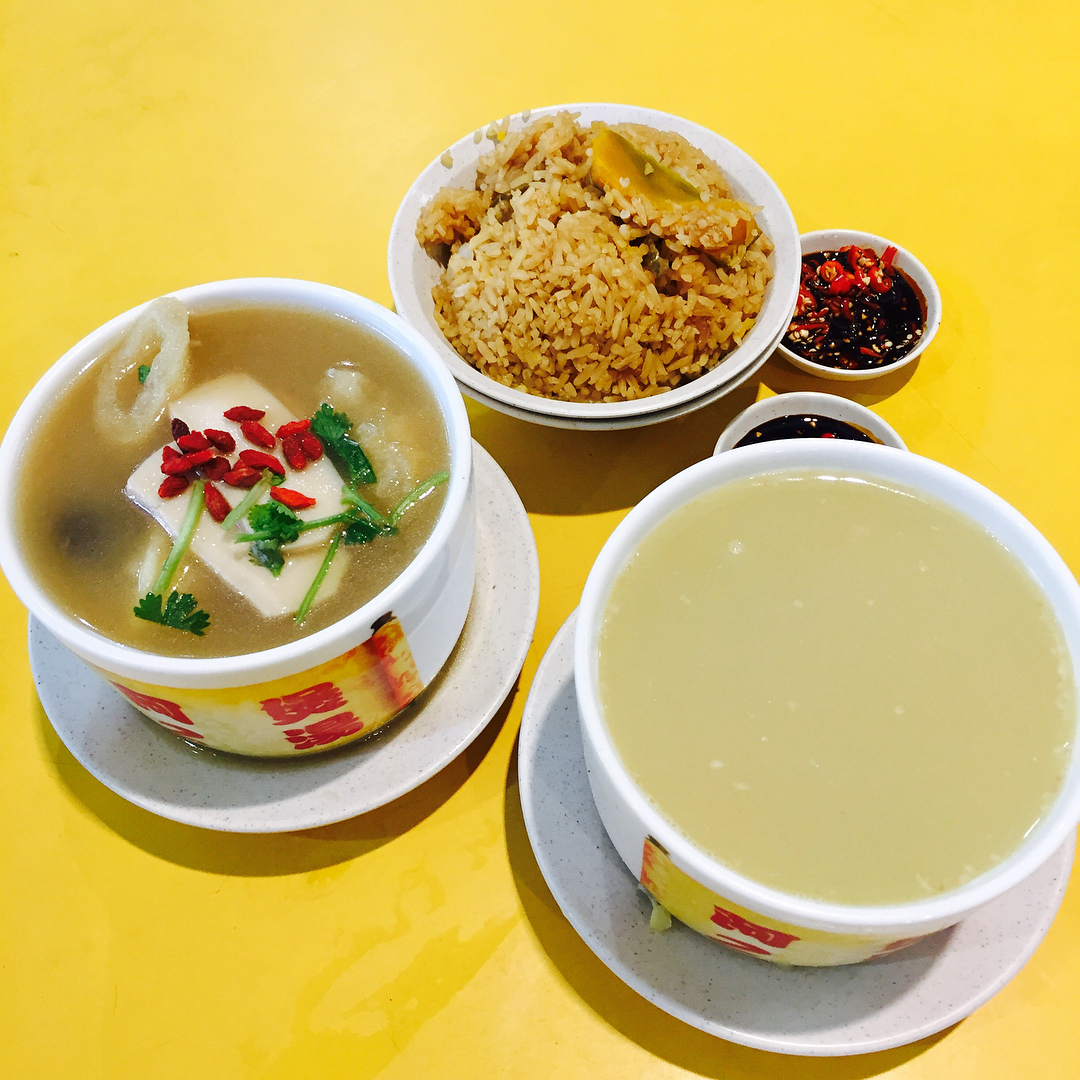 Image credit: @y2jingaojiak
Ah Er Soup was awarded a Bib Gourmand title in the 2017 Michelin Guide, an award that recognises hawker stalls serving affordable and delicious food. This stall actually a franchise of the original at Yuan Ching Road. Buddha Jumps Over The Wall ($6.50) is the most luxurious option on their menu. The soup is robust and has a rich thickness to it, and it is served with abalone slices and fish maw. The stall offers eight kinds of soups, but they all sell out pretty quickly, so head down early.
Unit number: #01-143
Opening hours: Sun-Fri 11am to 2pm, 5pm to 8pm
---
5. Bao Zai
---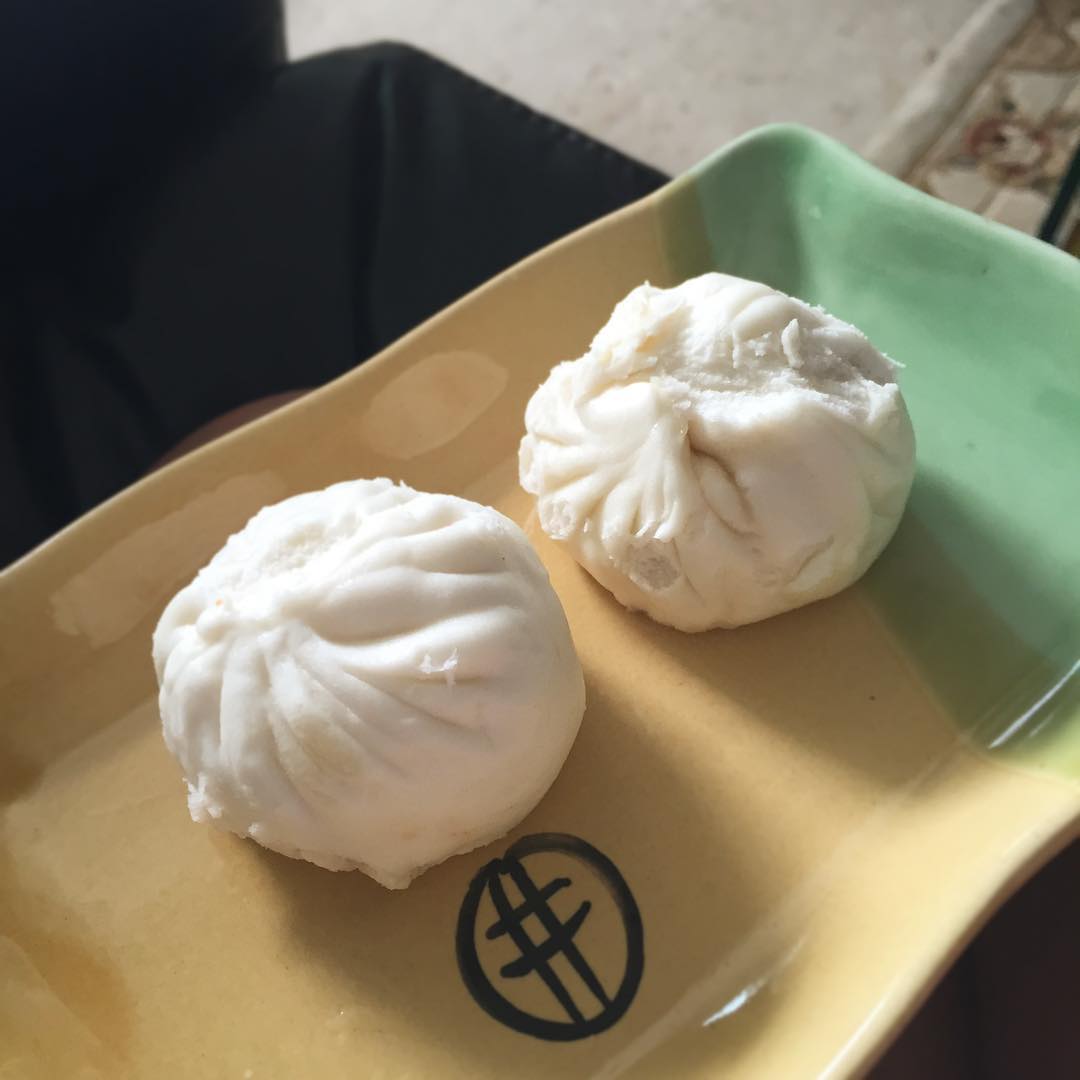 Image credit: @thoabel
As much as I love kaya toast, there's something about having a soft, steaming bao for breakfast that makes me excited to get out of bed in the mornings. Char siew bao ($0.70) is the one thing you must get from Bao Zai as it is made with the stall's house-roasted char siew. These are stuffed generously but are bite-sized, so be sure to order a few. The buns from this stall are handmade and have delicate, thin skin.
Unit number: #01-135
Opening hours: Fri-Wed 10am to 8pm
---
6. Sheikh Indian and Pakistani Food
---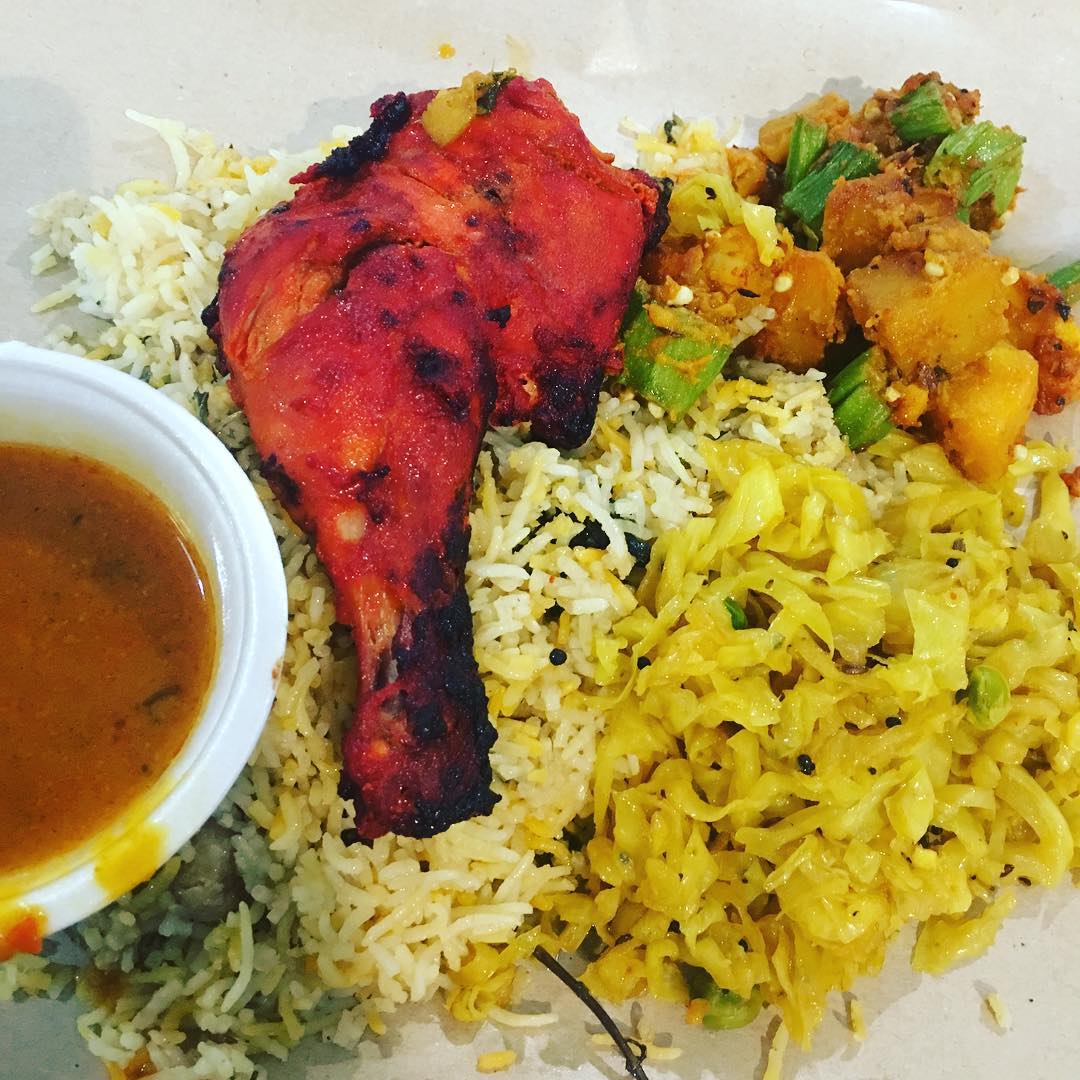 Image credit: @ng4050
Though North Indian food is usually less commonly found in hawker centres than South Indian cuisine, there are a couple of stalls selling North Indian dishes at ABC Brickworks Food Centre. Sheikh Indian and Pakistani Food is one of them. Their signature Tandoori Chicken Biryani ($7.50) features chunks of chicken cooked with the rice, in addition to the huge tandoori chicken given, and is served with palak gravy and dal.
Unit number: #01-12
Operating hours: Daily 9:30am to 9pm
---
7. Wow Wow West
---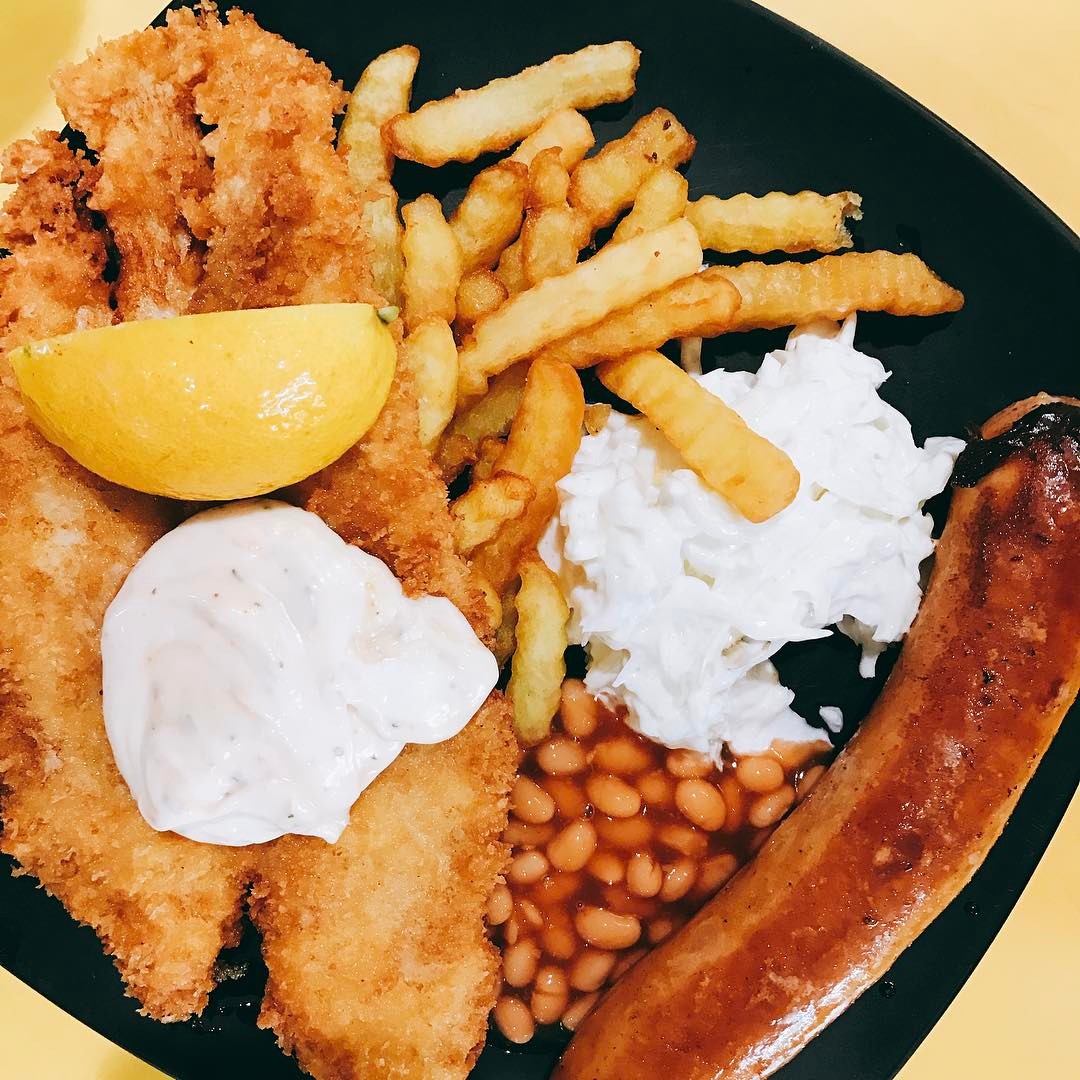 Image credit: @dumbgreenpig
I remember watching Wow Wow West being featured on a TV programme when I was younger and even now, years later, it is still pulling in the crowd. They serve good ol' hawker Western fare; the food doesn't taste exceptional, but what keeps customers returning are their huge portions, affordable price, and consistent quality. Classics such as Grilled Chicken Chop ($7) and Fish and Chips ($7) are simple and satisfying. Those with larger appetites can get a Chicken Cheese Sausage ($2) or a Pork Sausage ($3) as an add-on.
Unit number: #01-133
Opening hours: Tue-Sat 10:30am to 2pm, 4:30pm to 8pm
---
8. Gu Zao Ren Seafood Taiwan Porridge
---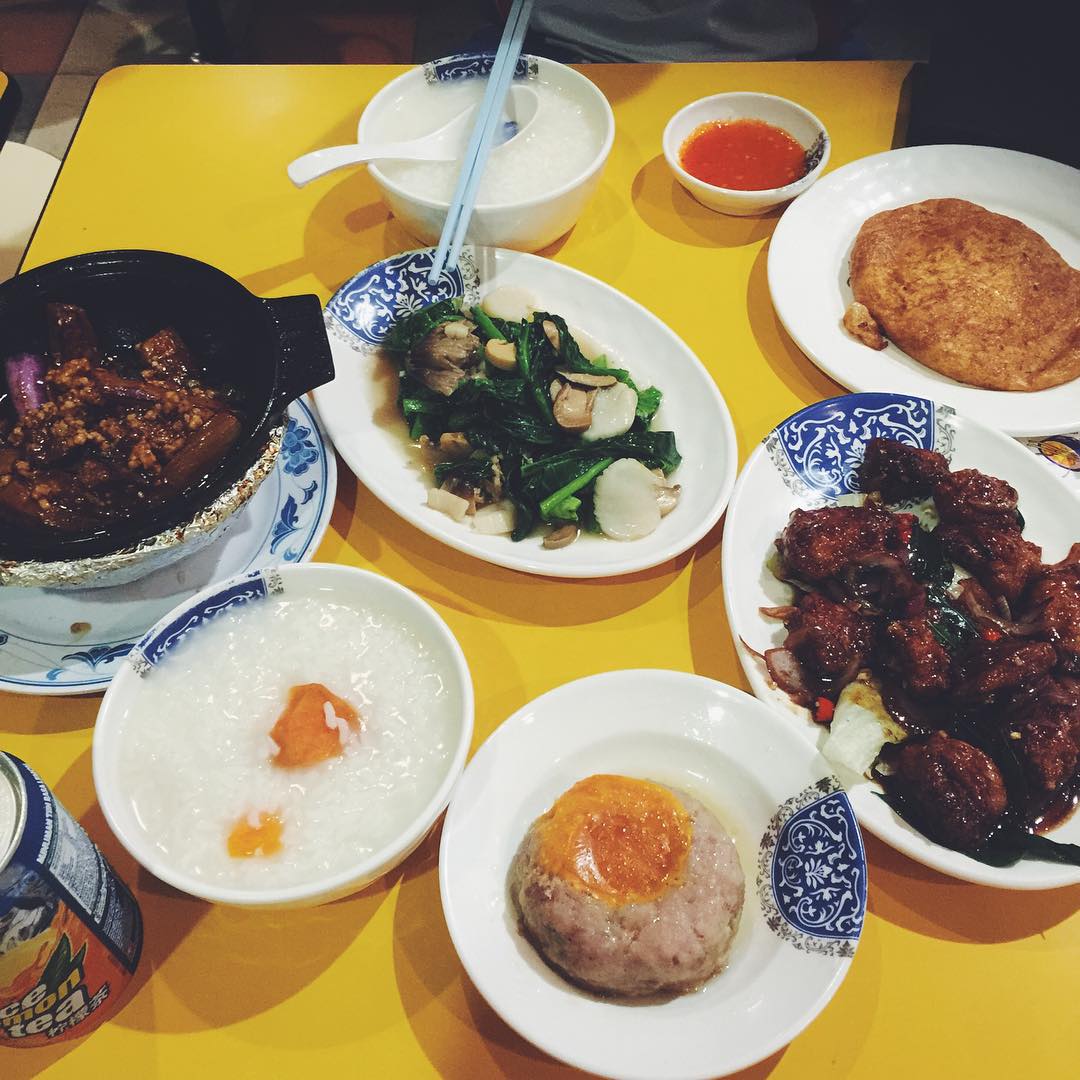 Image credit: @kampongkid
Unlike some porridge stalls where the dishes are presented cai png style, Gu Zao Ren Seafood Taiwan Porridge prepares your dishes a la minute, so you always get piping hot food. The serving portions here are small so order more to share. We are big fans of their fluffy Chye Poh Omelette ($5/$7), Preserved Salted Vegetable with Pork ($4/$6), and Deep Fried Pomfret with Sambal ($12/$15/$18).
Unit number: #01-142
Opening hours: Daily 4pm to 1am (closed on alternate Tuesdays)
Tel: 9090 8655
---
9. Jason Penang Cuisine
---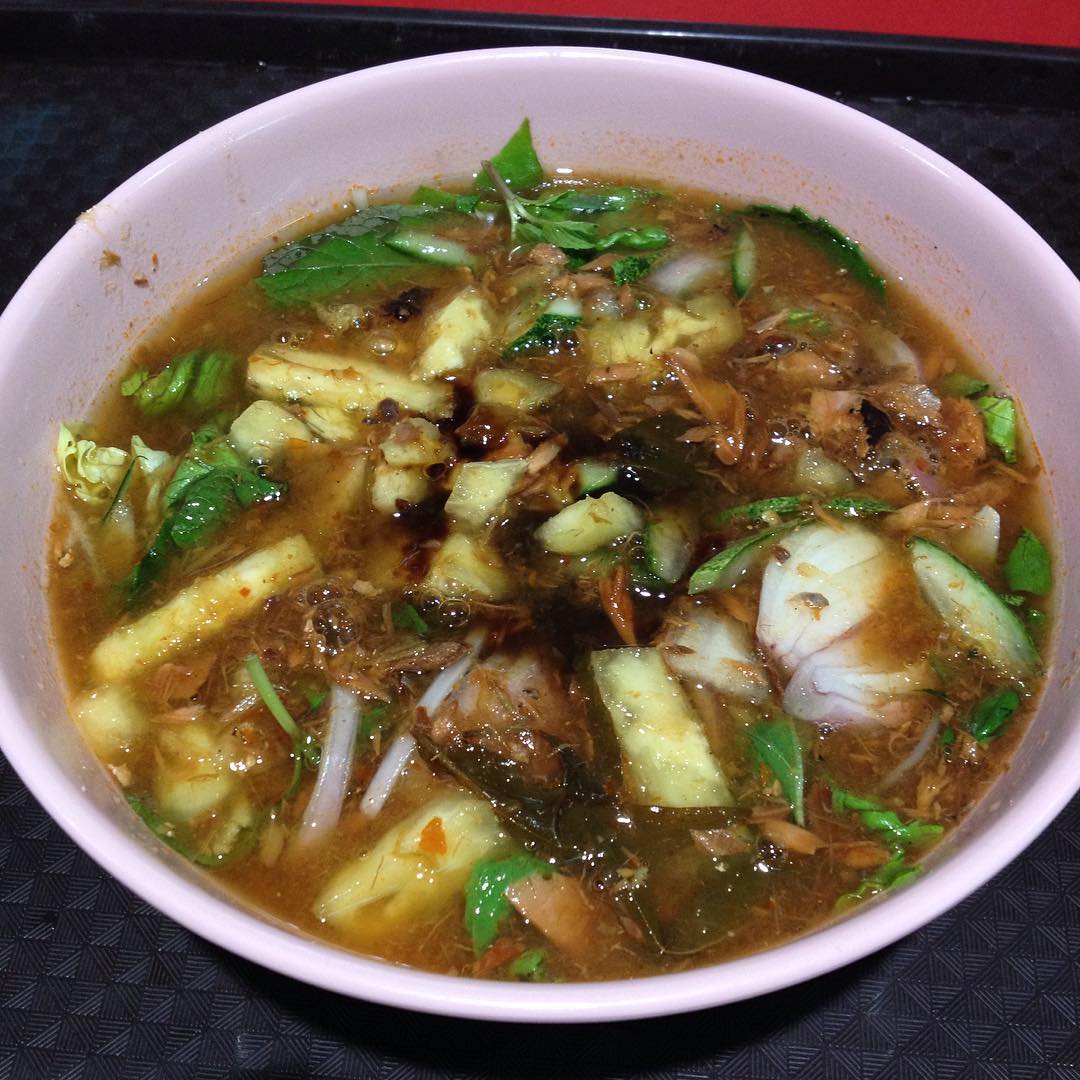 Image credit: @lepecq5
Jason Khaw, the chef behind Jason Penang Cuisine, was the British High Commissioner's resident chef for 14 years, a testament to his culinary expertise. He was born in Penang and serves some of the better Penang food around. A few popular dishes are Penang Pork Rib and Prawn Noodles ($6), Assam Laksa ($4), and Penang Char Kway Teow ($4), which captures a hint of wok hei fragrance.
Unit number: #01-135
Opening hours: Tues-Sun 11am to 2pm, 5:30pm to 8pm
---
10. Jin Ji Dessert
---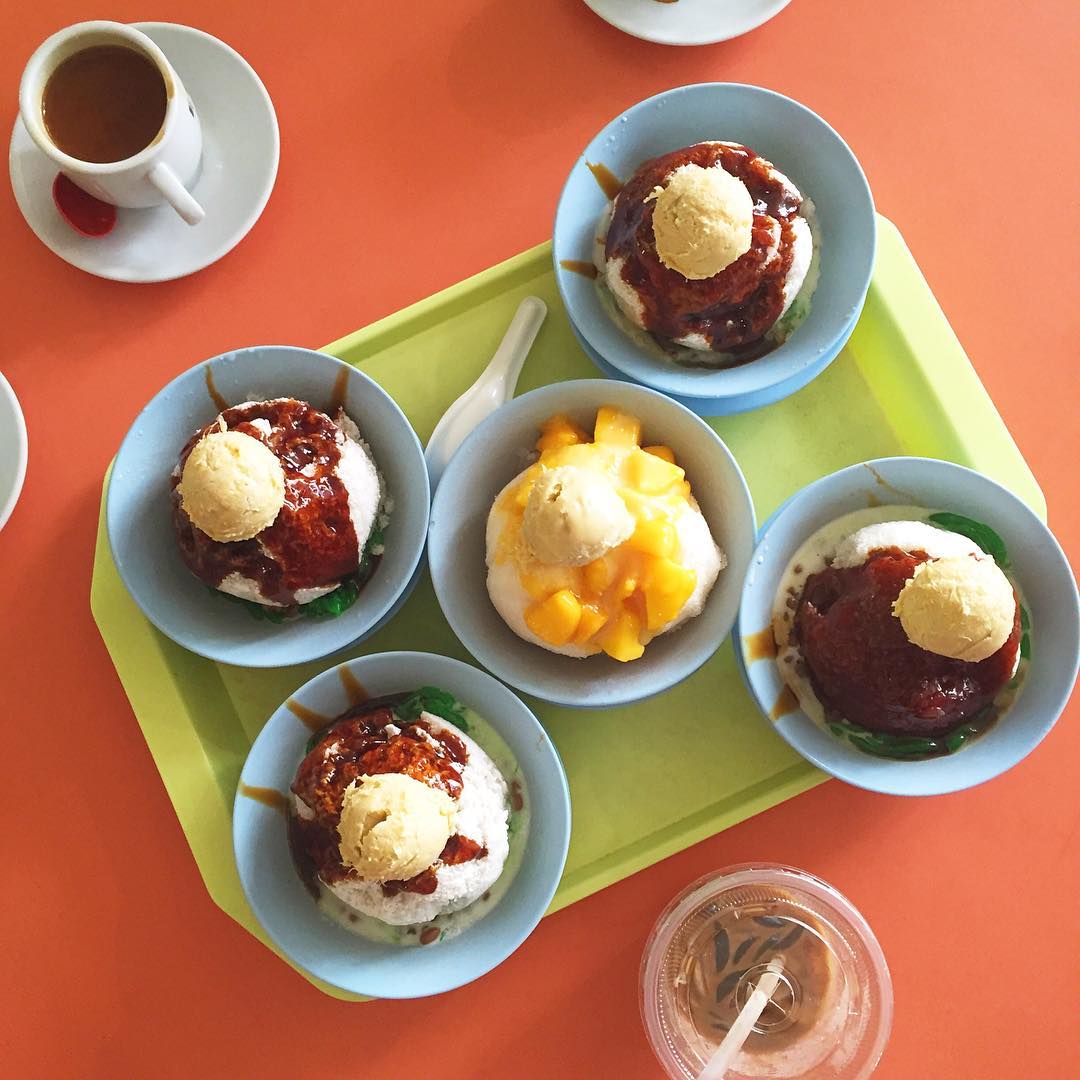 Image credit: @cheehuey
Icy desserts have increasingly become must-haves in the current heat. At ABC Brickworks Food Centre, Jin Ji Desserts is my go-to stall for something cool. I usually order Gangster Ice ($3), which comes with sizeable mango chunks over crushed ice, topped with a scoop of icy durian puree. Power Cendol ($2) is another popular choice, but I find the coconut milk less creamy and the green jelly less flavourful than I would like.
Unit number: #01-21
Opening hours: Sun-Tues & Thurs 12:30pm to 10pm, Fri-Sat 12:30pm to 10:30pm
---
Now you know your way around ABC Brickworks Food Centre
---
This list contains some of my favourite stalls at ABC Brickworks Food Centre. The market may be a little hard to get to as it's a bit of a walk from the nearest MRT stations, but I say it's worth it and I hope you'll feel the same.
For more cheap food guides, check out our list of hawker centres in the West for amazing nasi lemak, pork satay, duck noodles and more. If you're looking to try only the best of the best, our compilation of best hawker stalls in 2019 will do the trick!
Address: Blk 6 Jalan Bukit Merah, ABC Brickworks Food Centre, Singapore 150006
Nearest MRT Stations: Redhill (EW18), Queenstown (EW19)
9 Hawker Centres In The West That Can Rival Food Stalls In The East Of Singapore