Mochi bread at MuYoo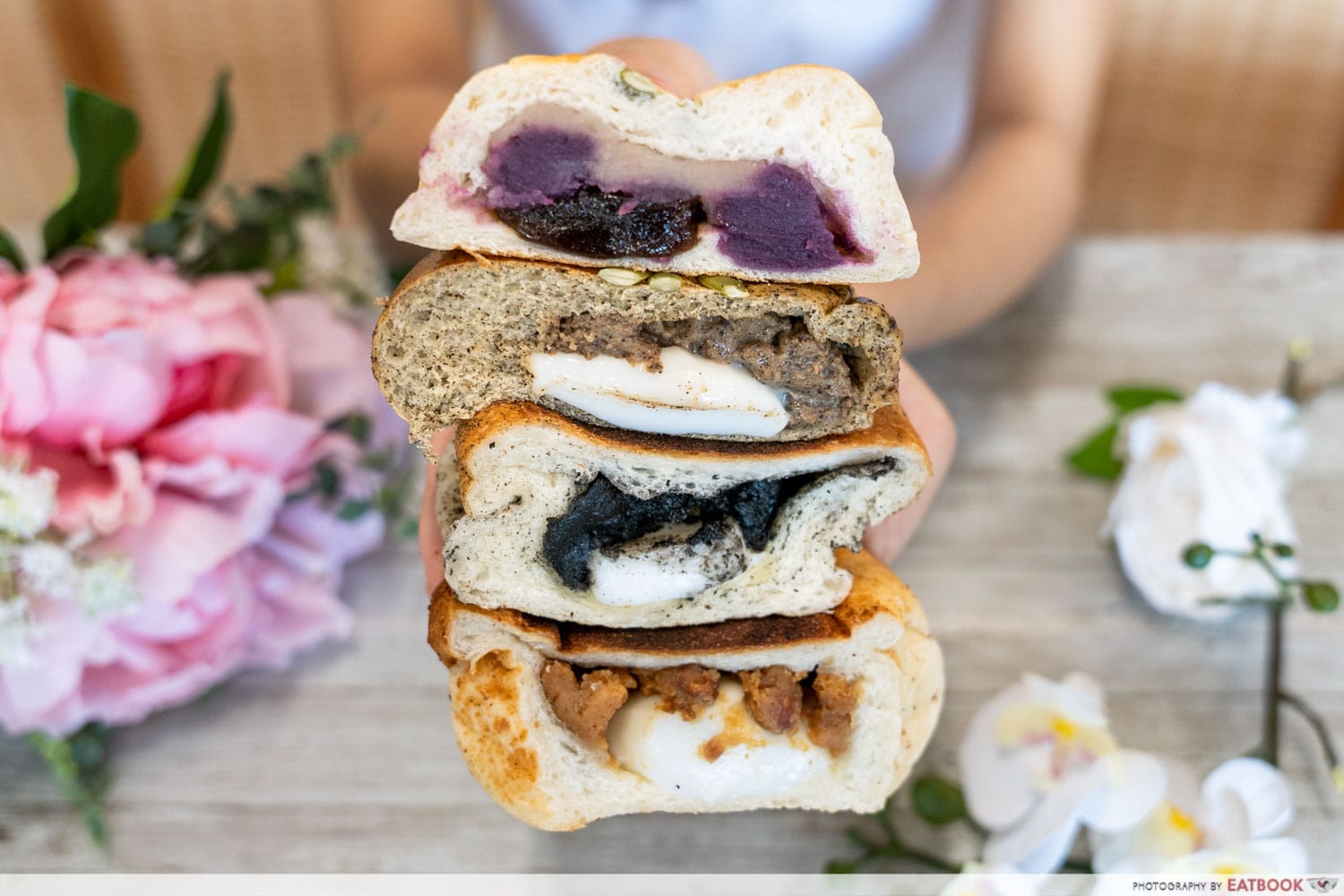 Since mochi has become a popular addition to bread, MuYoo gained its fame from its fluffy and QQ mochi buns that give you that signature mochi pull. Besides bread, they double up as a drink store, serving bubble tea and other house-made creations. 
MuYoo has opened two branches in Singapore, located in Changi City Point and Jurong Point, so Easties and Westies have their fair share of this chewy goodness. 
Korfe: New Korean Bakery With Injeolmi Mochi Bread And Nutella Cookie Buns In Bishan
Food at MuYoo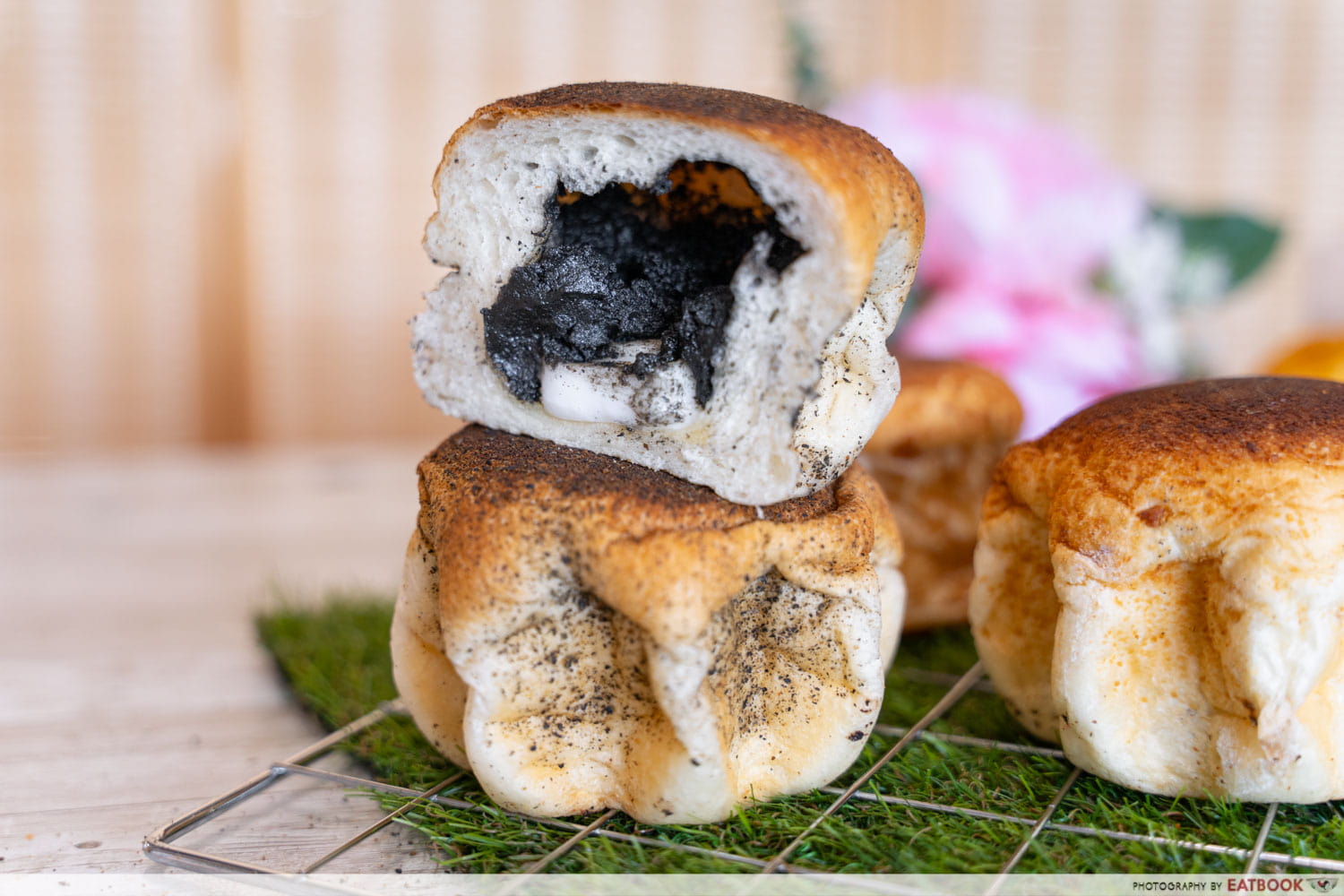 I started off by trying their popular favourite, Black Sesame Mochi ($2.80). Even though the bread felt hollow on the inside, it was actually filled with black sesame and a dollop of mochi nestled on the bottom.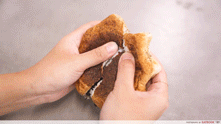 I would have appreciated slightly more mochi, as the anticipated mochi pull was slightly underwhelming. 
The black sesame gave off a fragrant earthy flavour, while the mochi was pleasantly sweet. The bread was soft and yet dense thanks to the fillings, making it a satisfying teatime snack.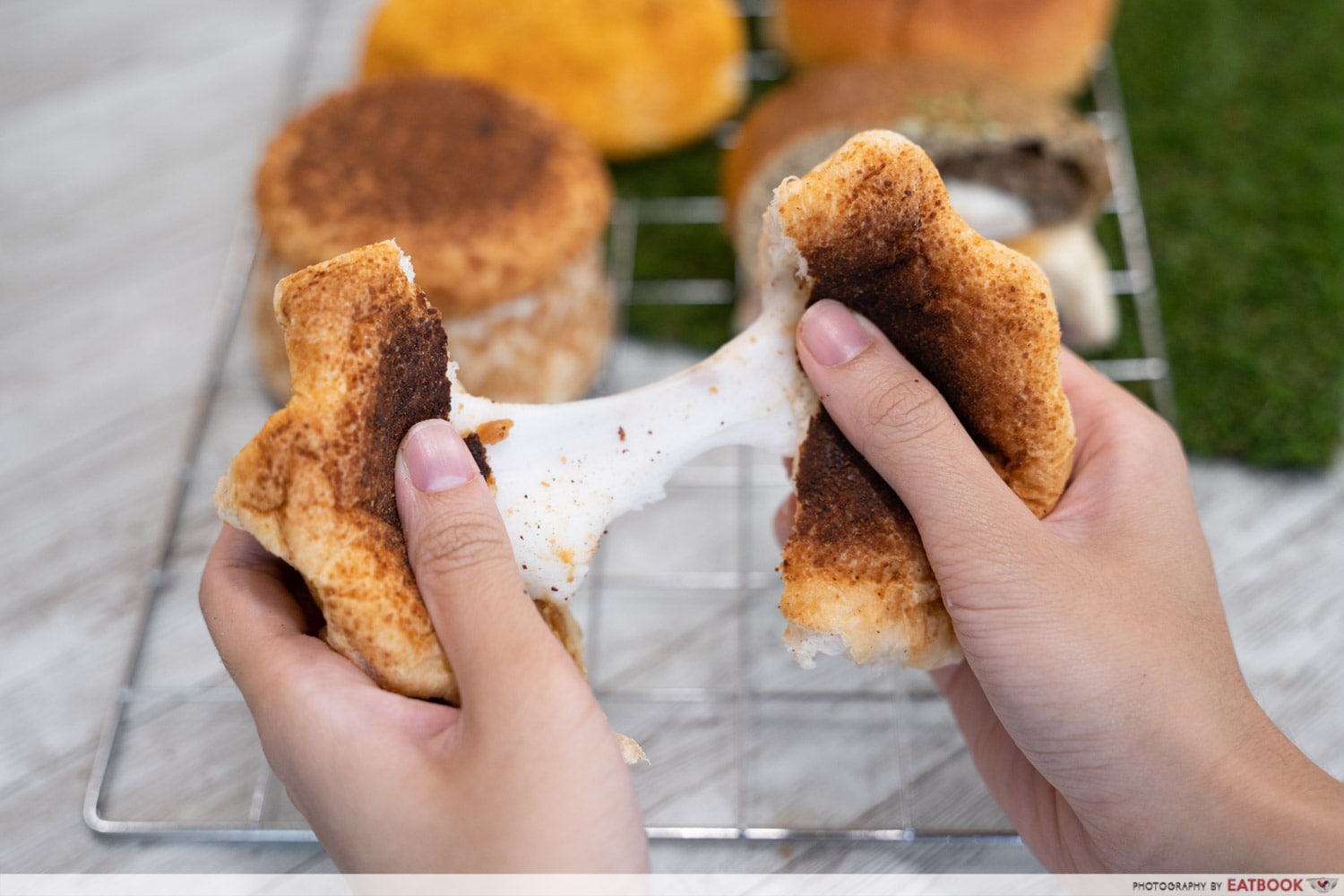 The next item I went for was their Peanut Mochi ($2.80). Just like the black sesame bread, they were generous with their peanut filling. The crunchy peanut filling had an aromatic nutty flavour, except that it was a bit too sweet for my liking. If you want to indulge yourself in a sugary delight, opt for this bread over the bittersweet sesame one.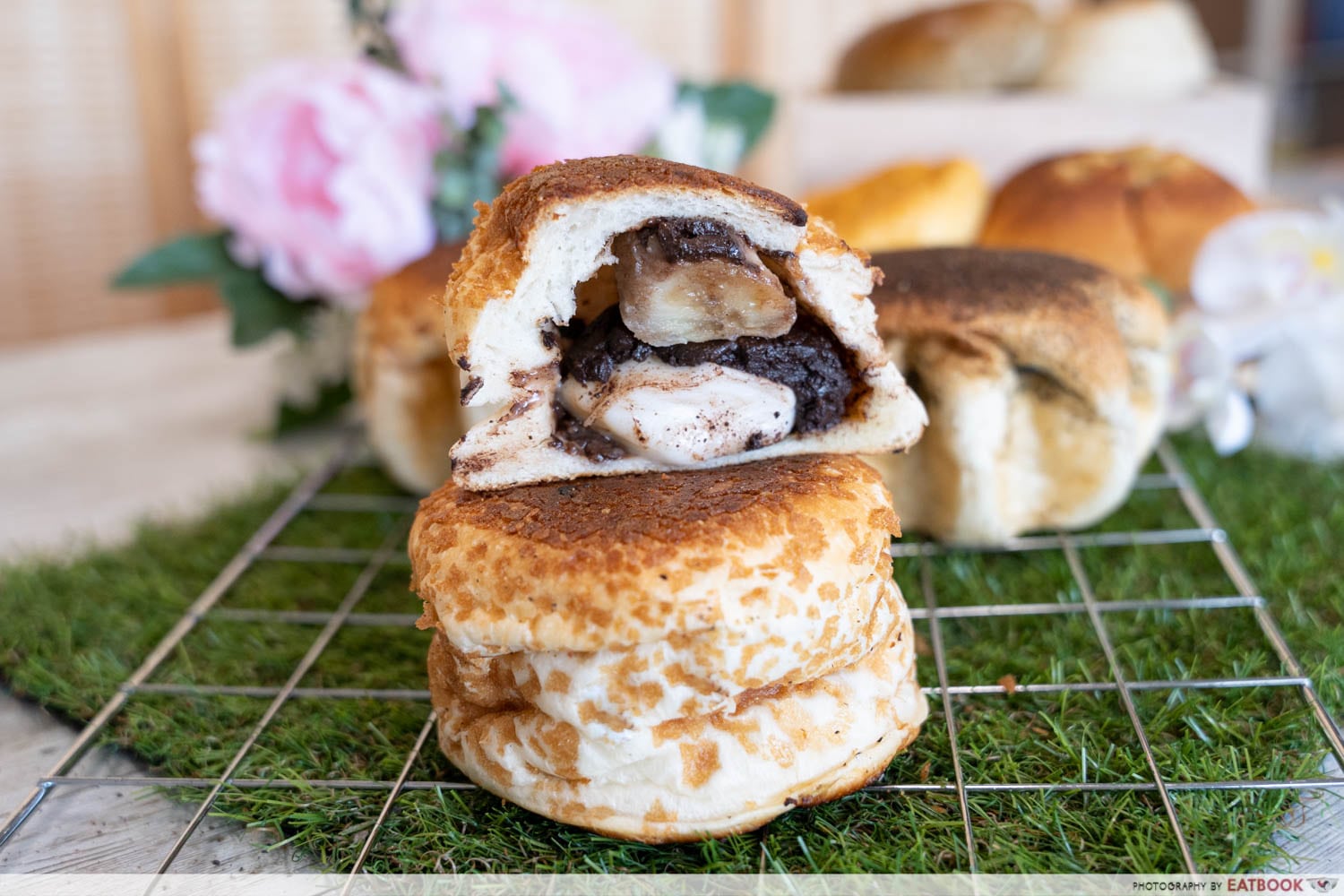 Another highly raved option at MuYoo is their Choz Banana QQ ($2.80) featuring a rich-looking chocolate paste along with a chunk of real banana, and their signature stretchy mochi. The banana was a little too mushy, and the chocolate had a lighter flavour than expected. Overall it was not too sweet, making it a less jelak option.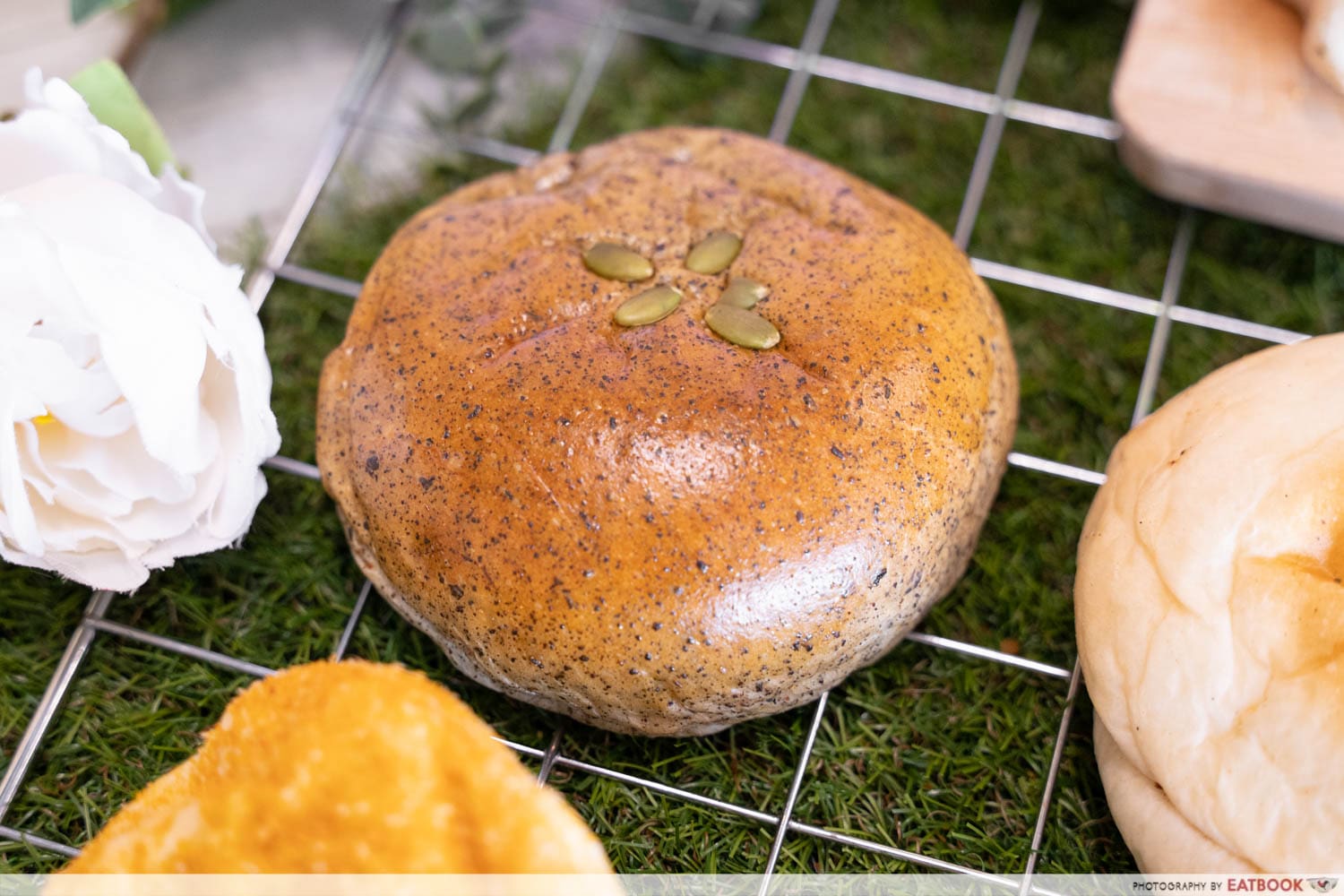 As a fan of tea flavours, I had to go for their QQ Earl Grey Custard ($2.00). The bread was perfumed with earl grey notes, both in the filling and the dough. The mochi was a lot more pronounced here, as the bread was much smaller in comparison to the others.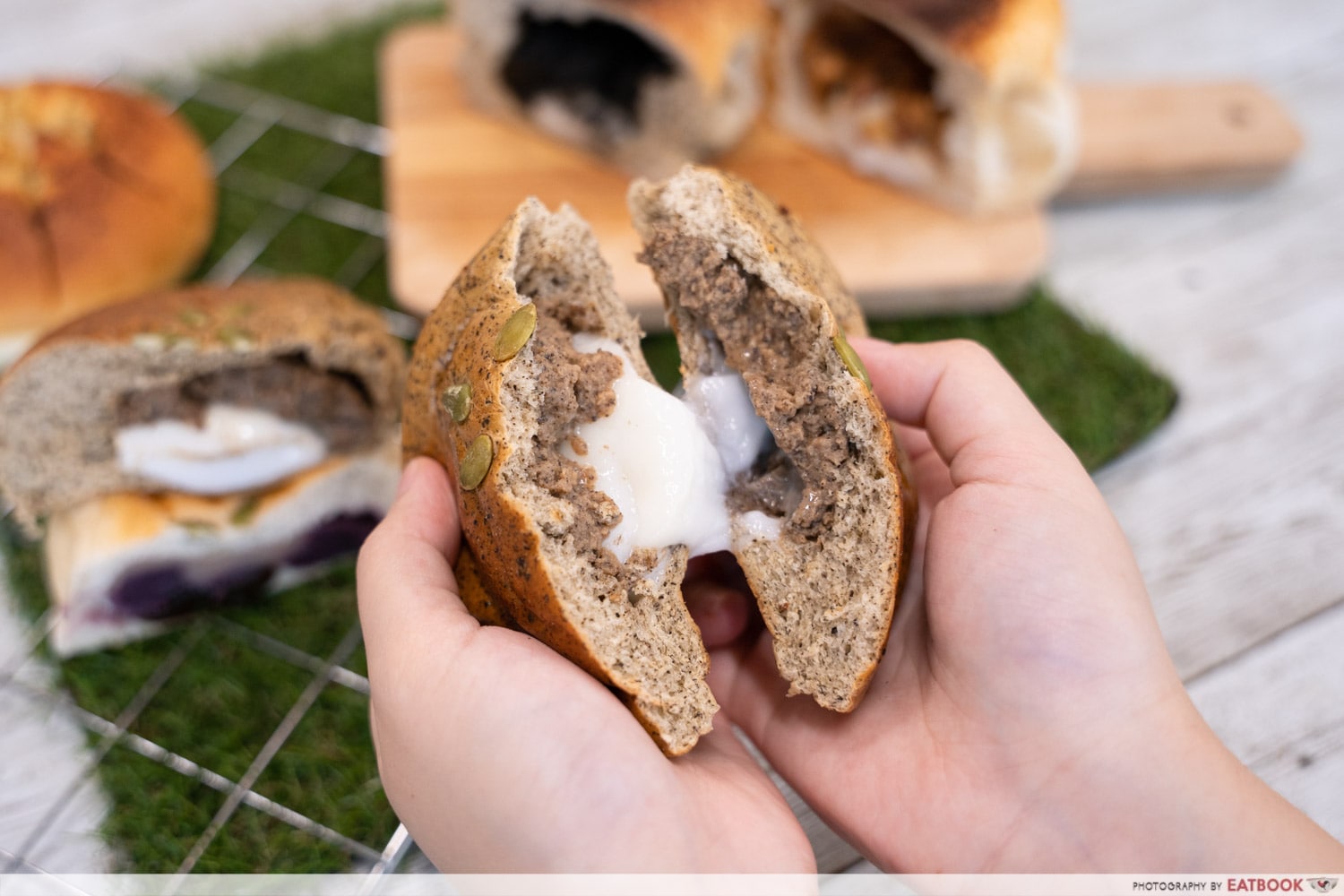 Although it was too sweet for my liking, this stands as my personal favourite due to the strong tea aroma within the smooth custard filling. The sunflower seeds on the top added a slight crunch, giving this bread a good variety of textures.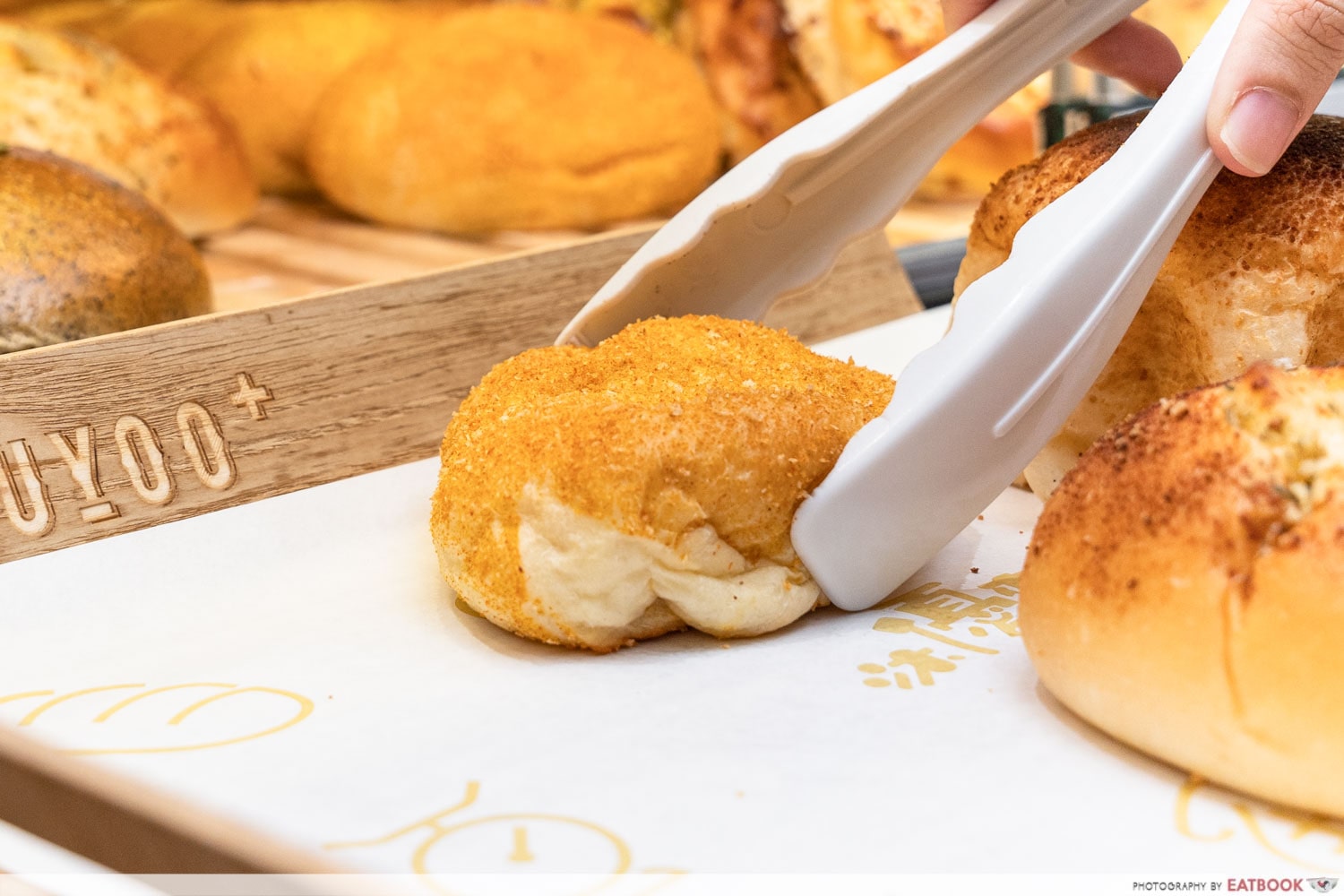 Deviating from their mochi series, I decided to try a savoury option too. As a big Old Chang Kee Curry'O fan, I opted for their Curry Egg Bun ($2.00). The curry leaned towards the sweeter side, which reminded me of Japanese curry.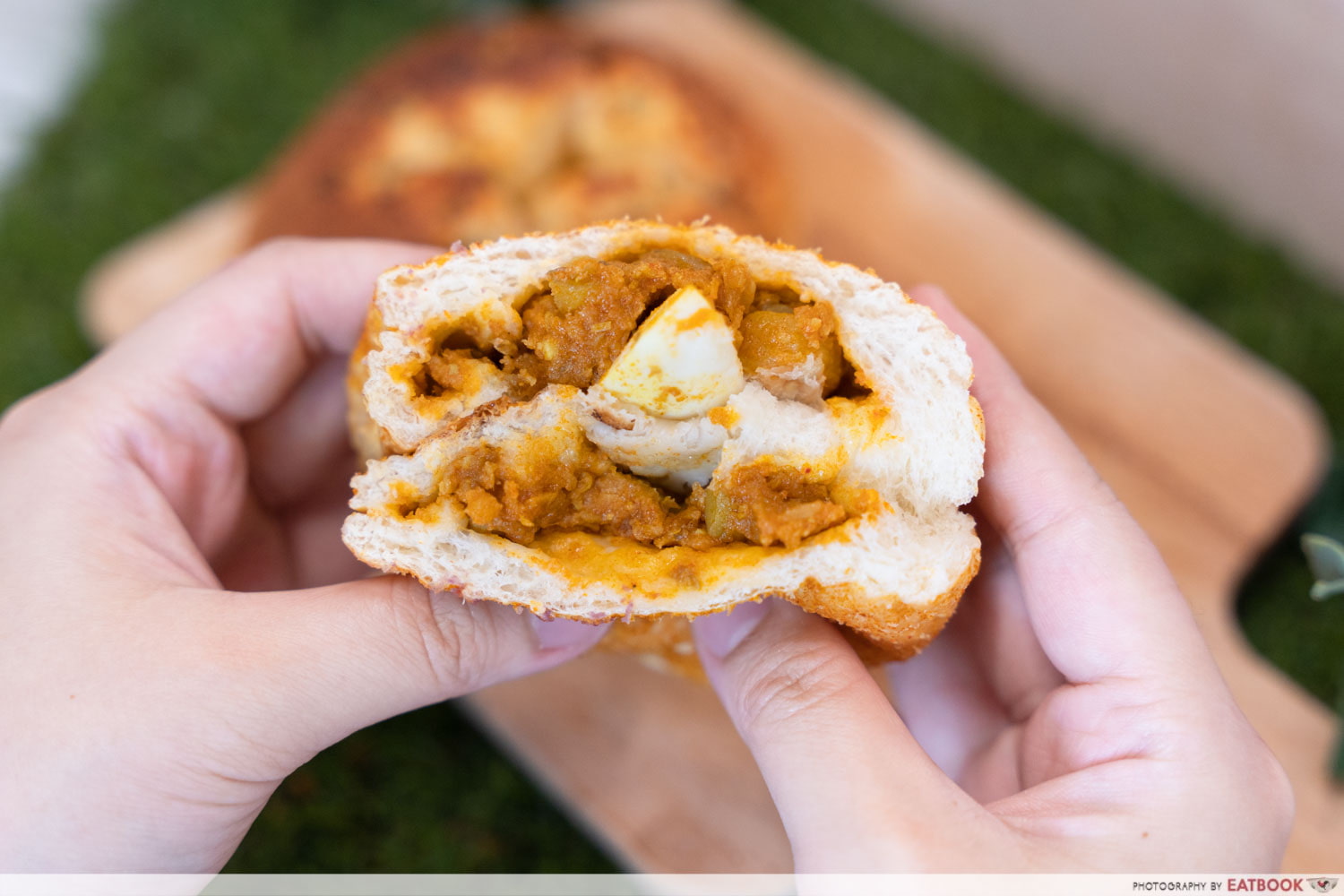 There were generous chunks of well-cooked potato, as well as hard-boiled egg pieces. Although I wished for it to be more savoury, there was still a spicy kick, which resonated with my love for spice and chilli.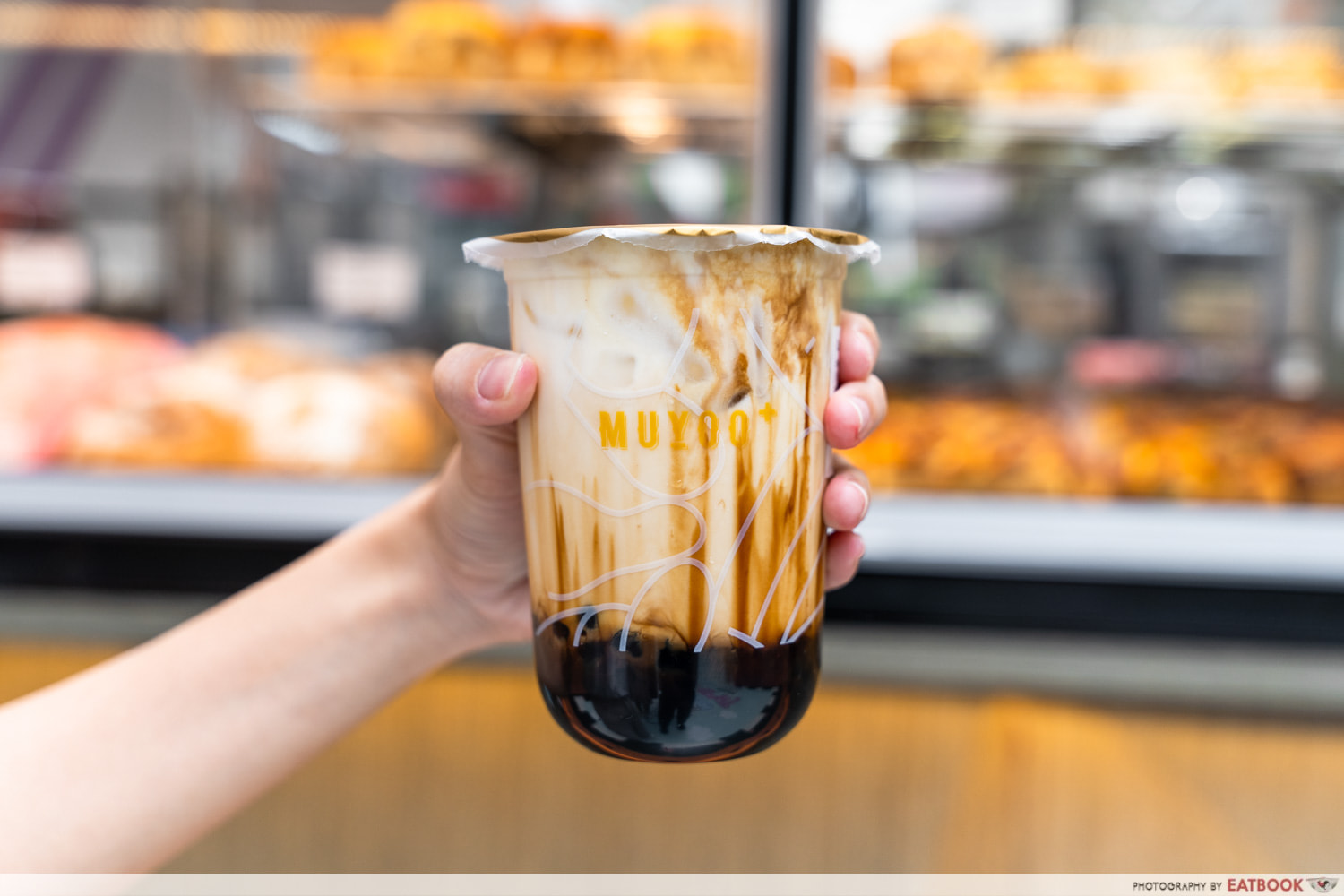 My love for bubble tea drew me towards their Cheesy Brown Sugar Pearl ($5.50). To my surprise, the layer of cheese on the top was not too overpowering and even complimented the brown sugar-infused milk with a hint of saltiness. The pearls had a nice bite to them, and the brown sugar syrup was well caramelized. 
I did not tamper with the sugar levels this time, but I recommend choosing the "less sugar" option, as the brown sugar pearls were quite sweet on their own. 
Tearuk Dessert Bar Review: Over-Filled Yaowarat Buns With Flavours Such As Thai Milk Tea, Taro, Crab Mayo And More
Ambience at MuYoo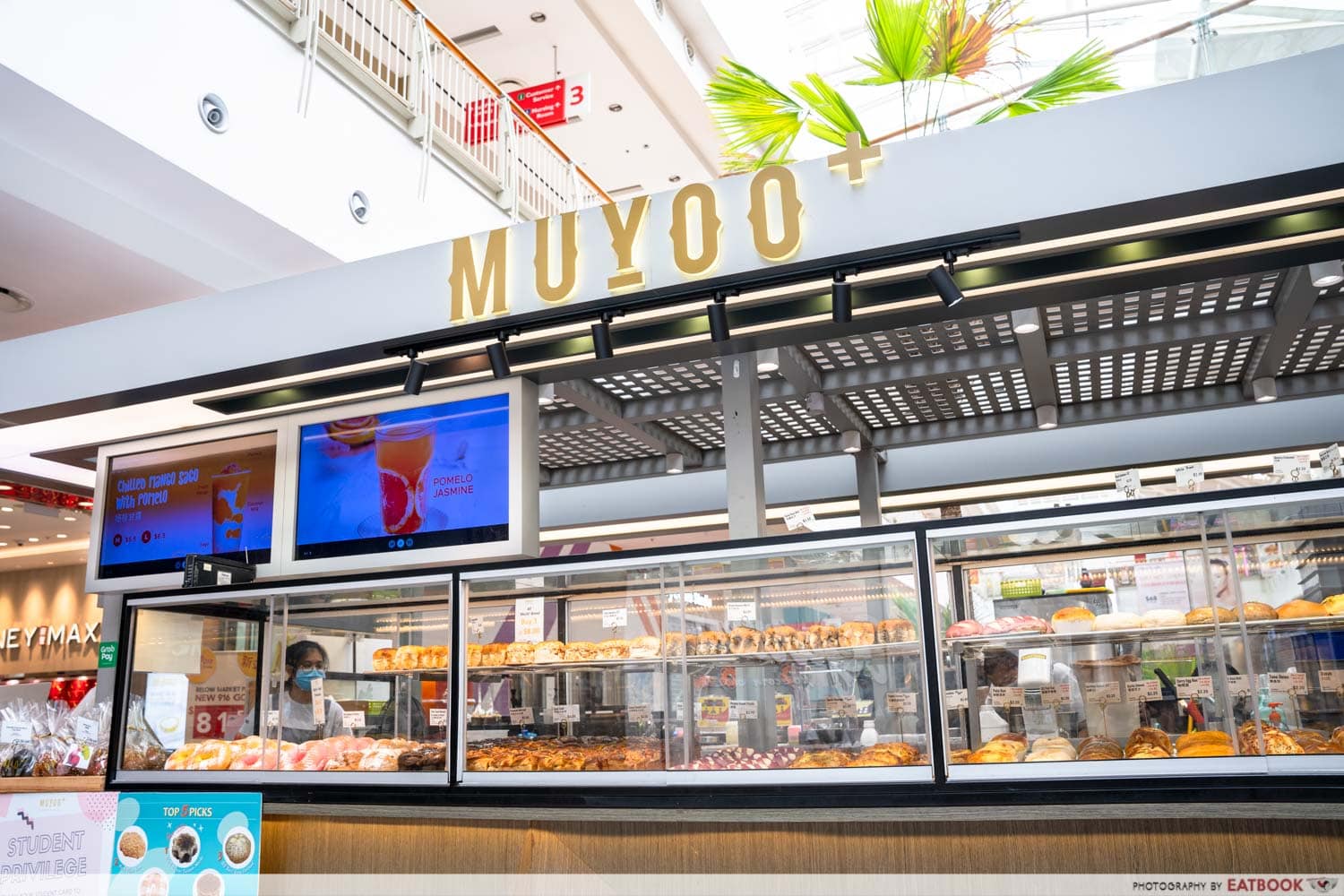 MuYoo is prominently located in the middle of Jurong Point, which you can access through the exit of Boon Lay MRT Station. This vibrant and brightly lit bakery greeting you with its plethora of colourful bread makes this store a hard one to miss. 
This takeaway-only kiosk makes it convenient for shoppers to grab a bite while enjoying their stroll through the mall, enhancing the shopping experience with a satisfied tummy. 
The verdict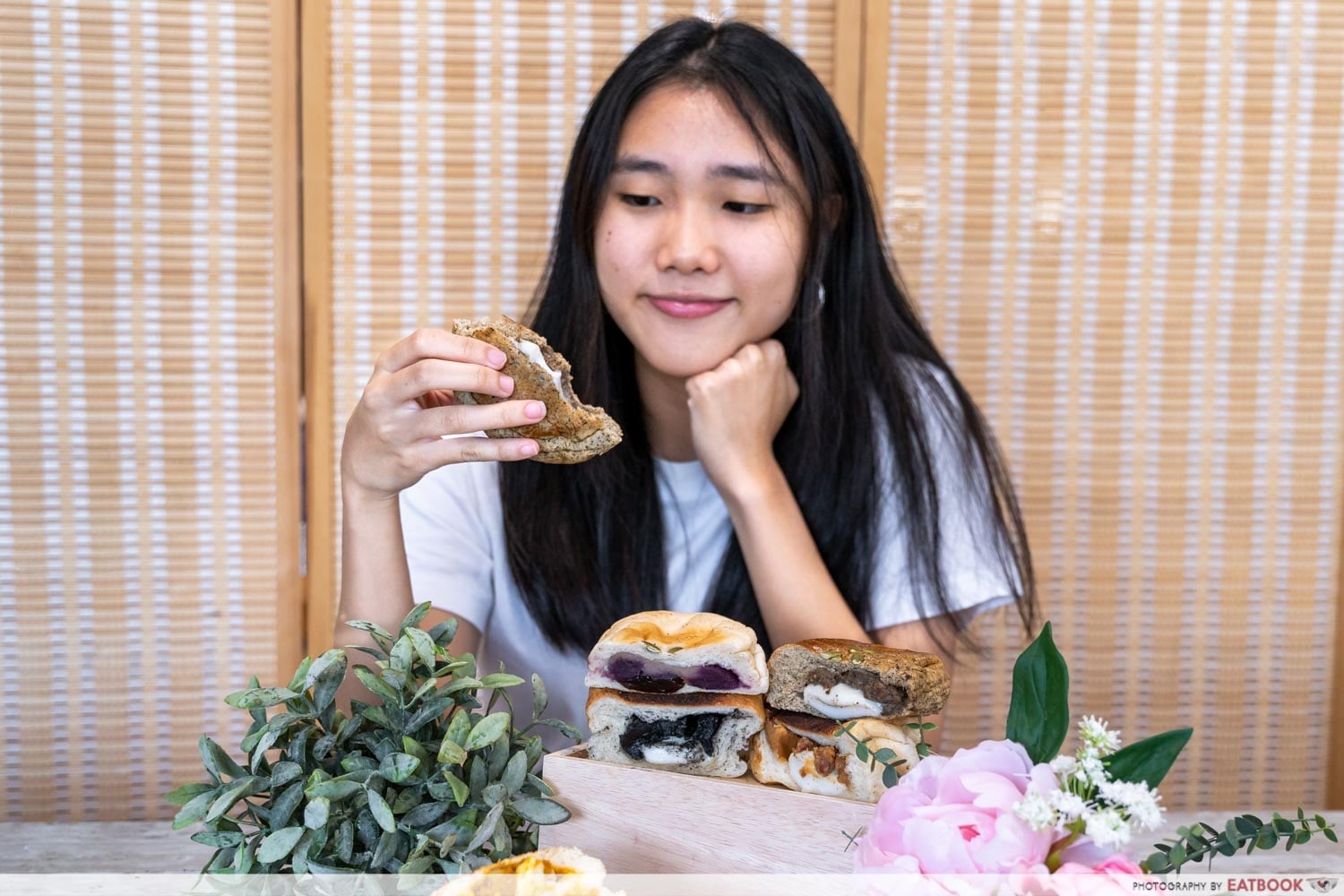 Although the bread at MuYoo is slightly pricey, I do think that the quality of their mochi series lives up to the current hype of mochi bread. It is definitely worth coming down to try their chewy mochi bread, as well as their array of other unique selections. In my opinion, the bread here is a cut above many other neighbourhood bakeries and is deserving of their recent popularity. 
For other food options around the area, check out our Lee's Confectionery review for a minimalist cafe selling beautiful artisanal desserts. Alternatively, check out Mr Coconut at Jurong Point for refreshing coconut shakes and ice cream. 
Address: 63 Jurong West Central 3, #01-K8, Jurong Point, Singapore 648331
Opening hours: Daily 9am to 10pm
Website
MuYoo is not a halal-certified eatery.
Mr Coconut To Open First Concept Store In Jurong Point This July
Photos taken by Jamie Tan.
This is an independent review by Eatbook.sg.
MuYoo Review: Mochi Bread Bakery With Flavours Such As Black Sesame, Chocolate Banana, And Earl Grey
MuYoo+ Review: Soft And Stretchy Mochi Bread With Flavours Such As Black Sesame, Chocolate Banana, And Earl Grey -

7.5/10
Summary
Pros
– Bread had generous fillings 
– Mochi was soft and stretchy 
Cons
– Slightly pricey 
– Peanut and earl grey mochi bread were too sweet
Recommended dishes: Black Sesame Mochi ($2.90), QQ Earl Grey ($2.90), Cheesy Brown Sugar Pearl ($5.50) 
Opening hours:  Daily 9am to 11pm
Address: 63 Jurong West Central 3, #01-K8, Jurong Point, Singapore 648331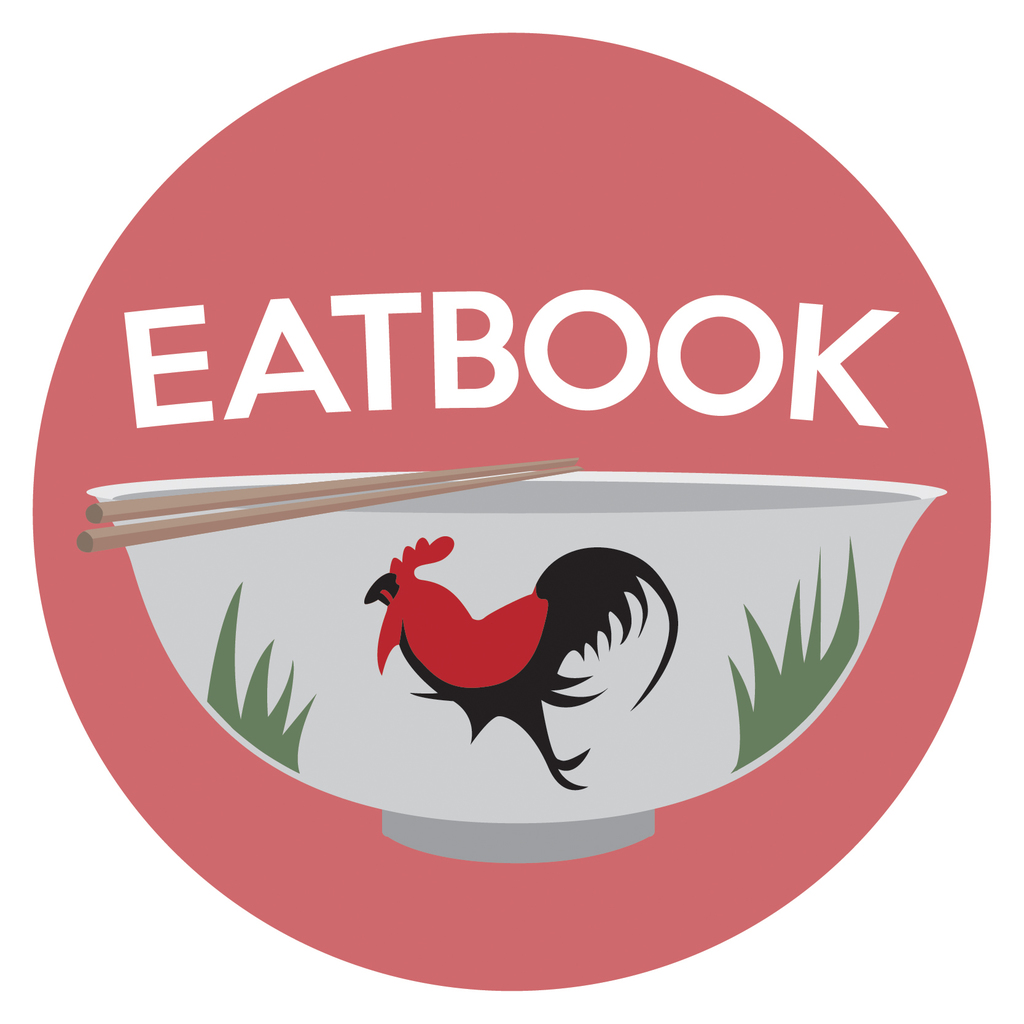 Drop us your email so you won't miss the latest news.