Giant xiao long bao at Nanxiang Restaurant
Update: Nanxiang Restaurant is now permanently closed.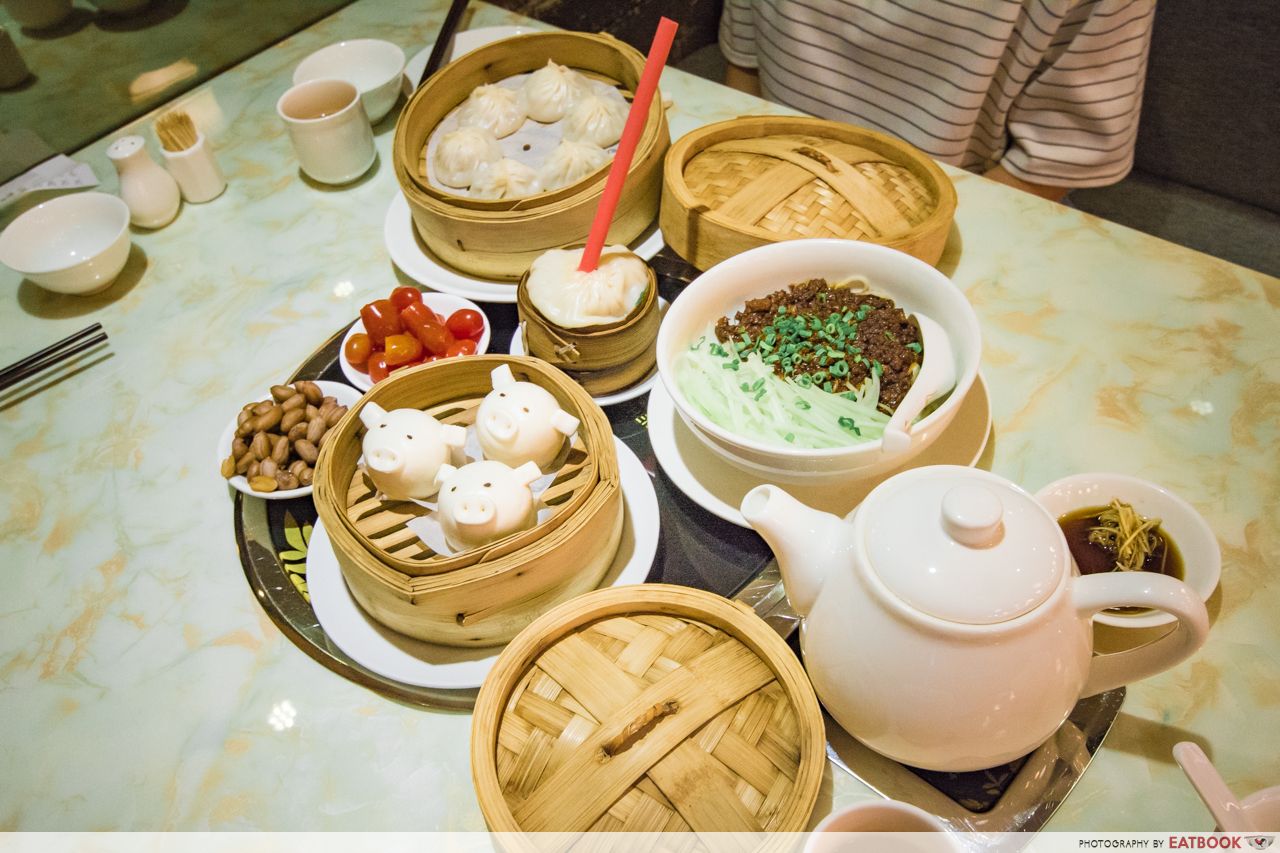 There are two camps of xiao long bao eaters: the traditionalists who eat xiao long bao by drinking its broth before eating the dumpling, and those who go with the get-in-mah-belly-ASAP method of stuffing an entire bao in their mouths. Whichever you belong to, we can unanimously agree that soup dumplings are incredibly delicious. So when we heard about the mega XLB at Nanxiang Steamed Bun Restaurant, we knew we had to try it.
Food at Nanxiang Steamed Bun Restaurant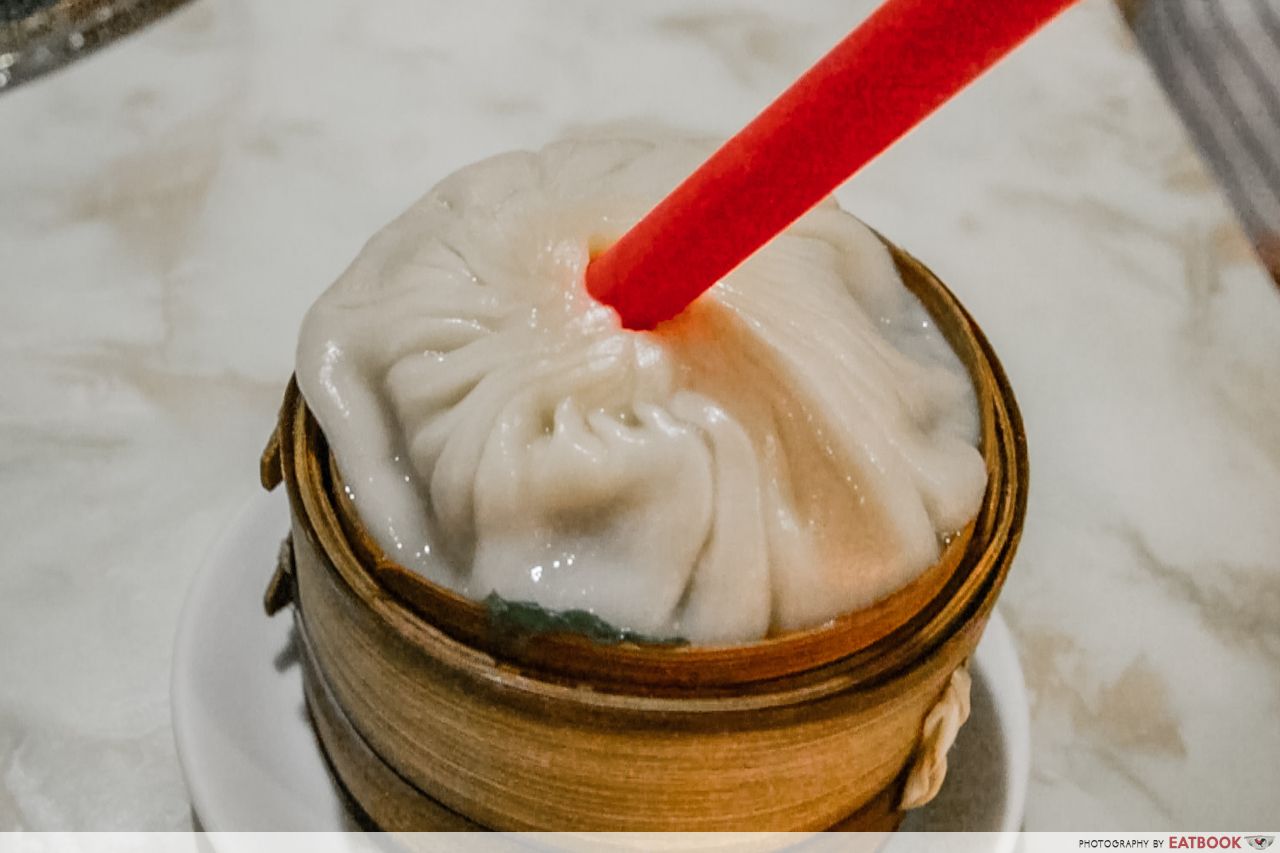 This King Sized Nanxiang Crab Roe Bun ($8.80++) was what we came for. It was approximately the size of four regular xiao long bao and occupied a whole mini bamboo steamer. Ordering this spectacle of a bao called for a photo-taking session, and the thick straw that speared through the skin made the perfect prop.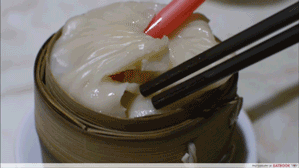 The skin of the king-sized crab roe bun was significantly thicker than that of a regular xiao long bao. Since the bao was too large to eat in one mouth or even in bites without the broth spurting everywhere, we had to resort to eating the skin on its own. Though its thickness was necessary to contain the soup, it tasted too doughy and was rather unpalatable.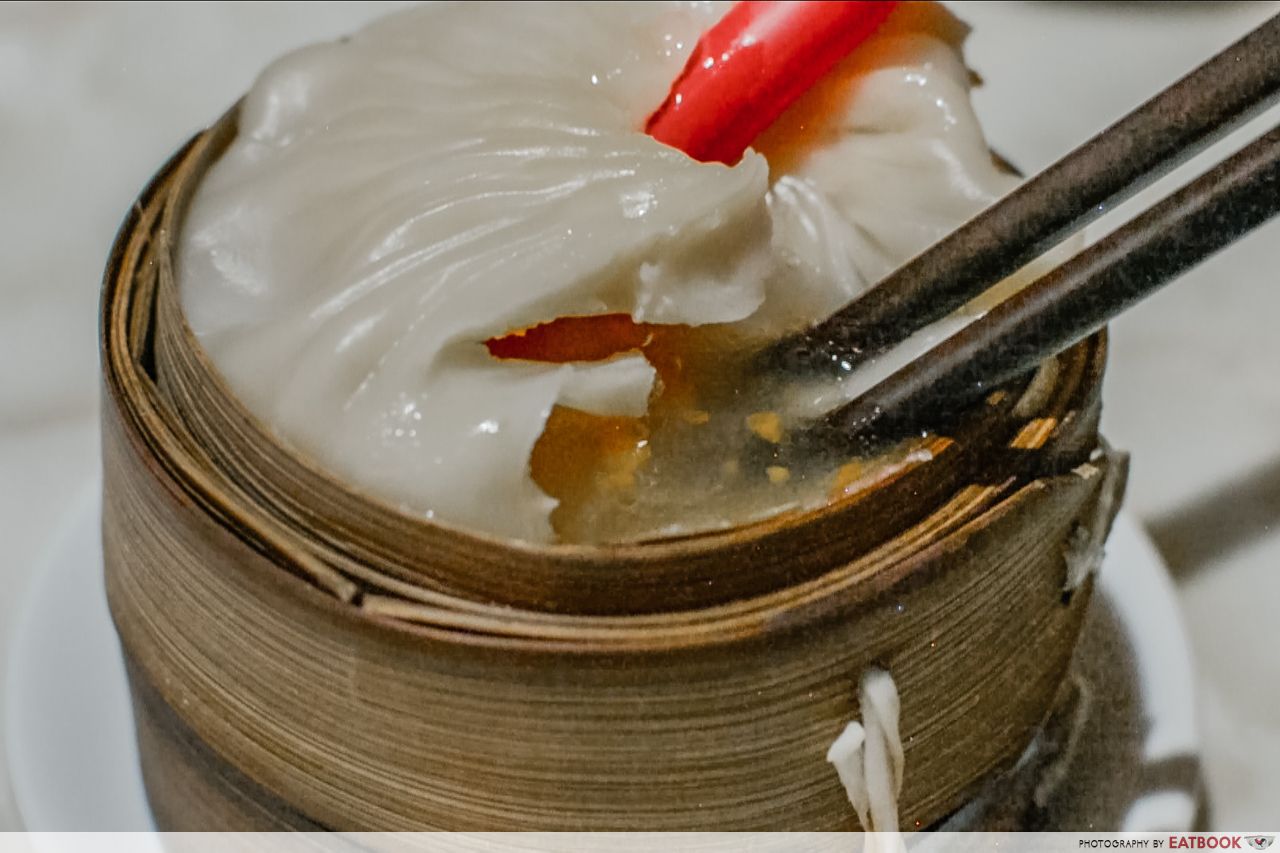 Piercing through the skin revealed a generous serving of soup speckled with bright orange flecks of crab roe, but very little pork filling. There were also some pieces of crab meat. The soup had a robust and salty-umami flavour though it could have done with some sweetness from fresh crab. Taste-wise, it didn't impress and I wouldn't consider this item a must-order. That said, it definitely looks interesting for the 'gram and makes a talking point at the dinner table.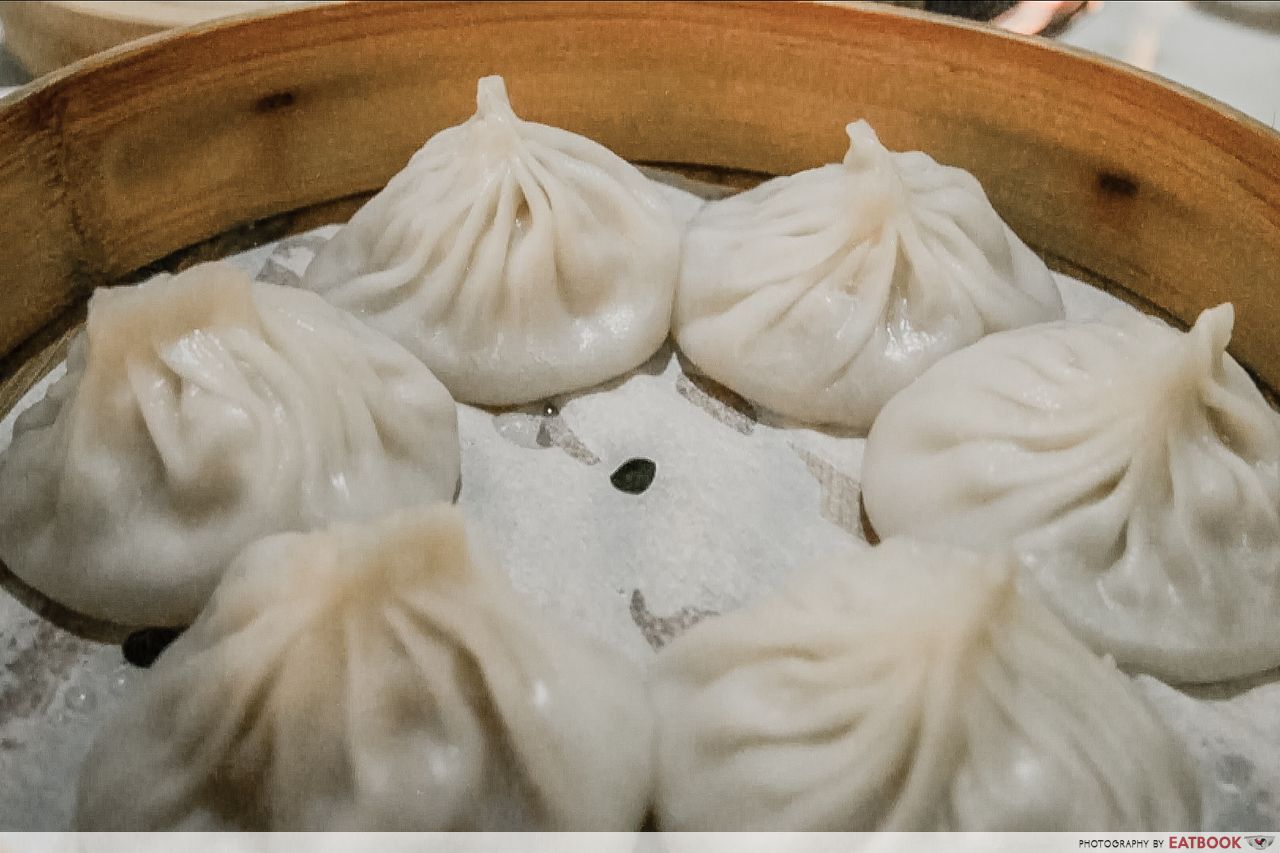 As unabashed xiao long bao fanatics, we couldn't miss out on their Fresh Pork Filling Steamed Bun ($6.80++ for six pieces) either. These are more expensive per piece than Din Tai Fung's. Arriving steaming hot, our hopes were dimmed when the bao didn't have translucent skins typically associated with good, juicy xiao long bao.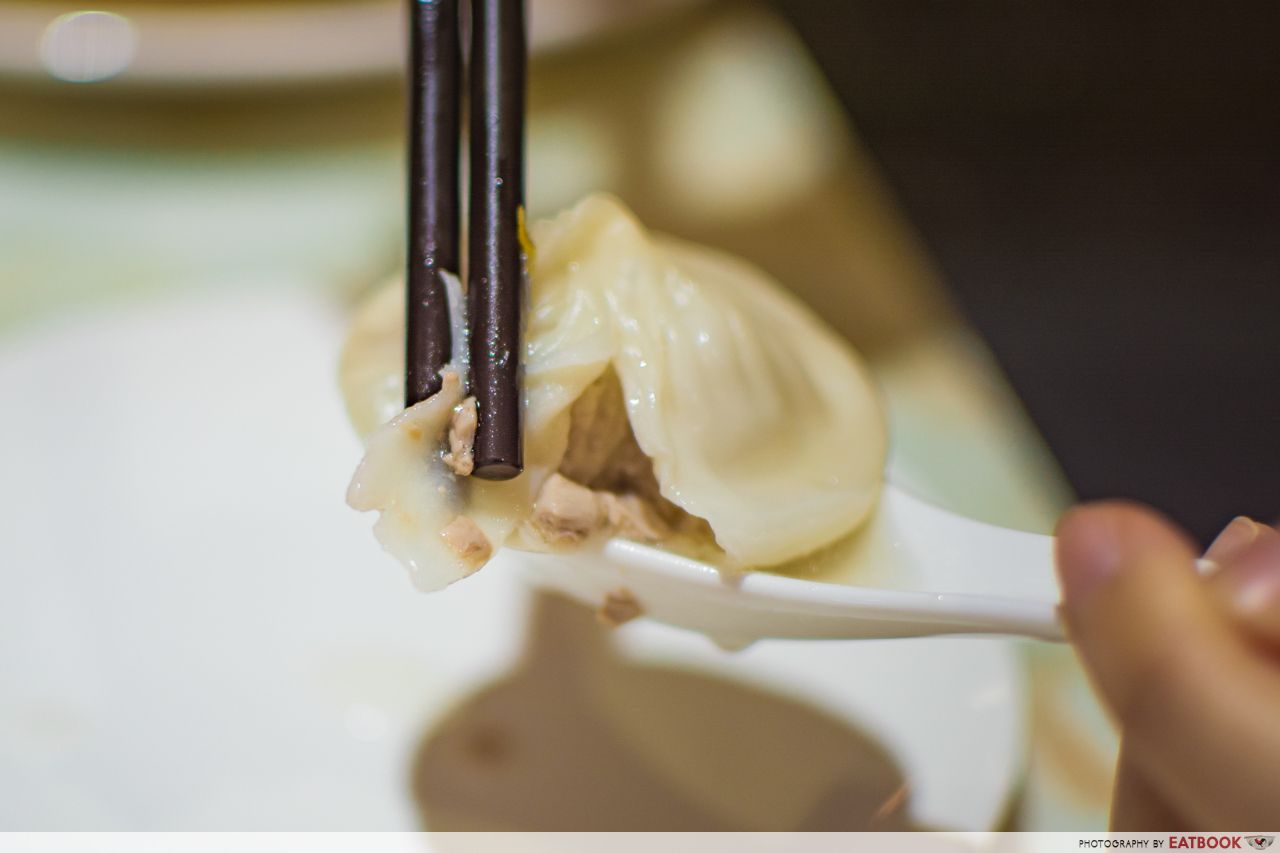 However, the xiao long bao fared better than expected with a good meat-to-skin ratio and enough broth to fill a soup spoon. They were generously filled with flavourful pork mince.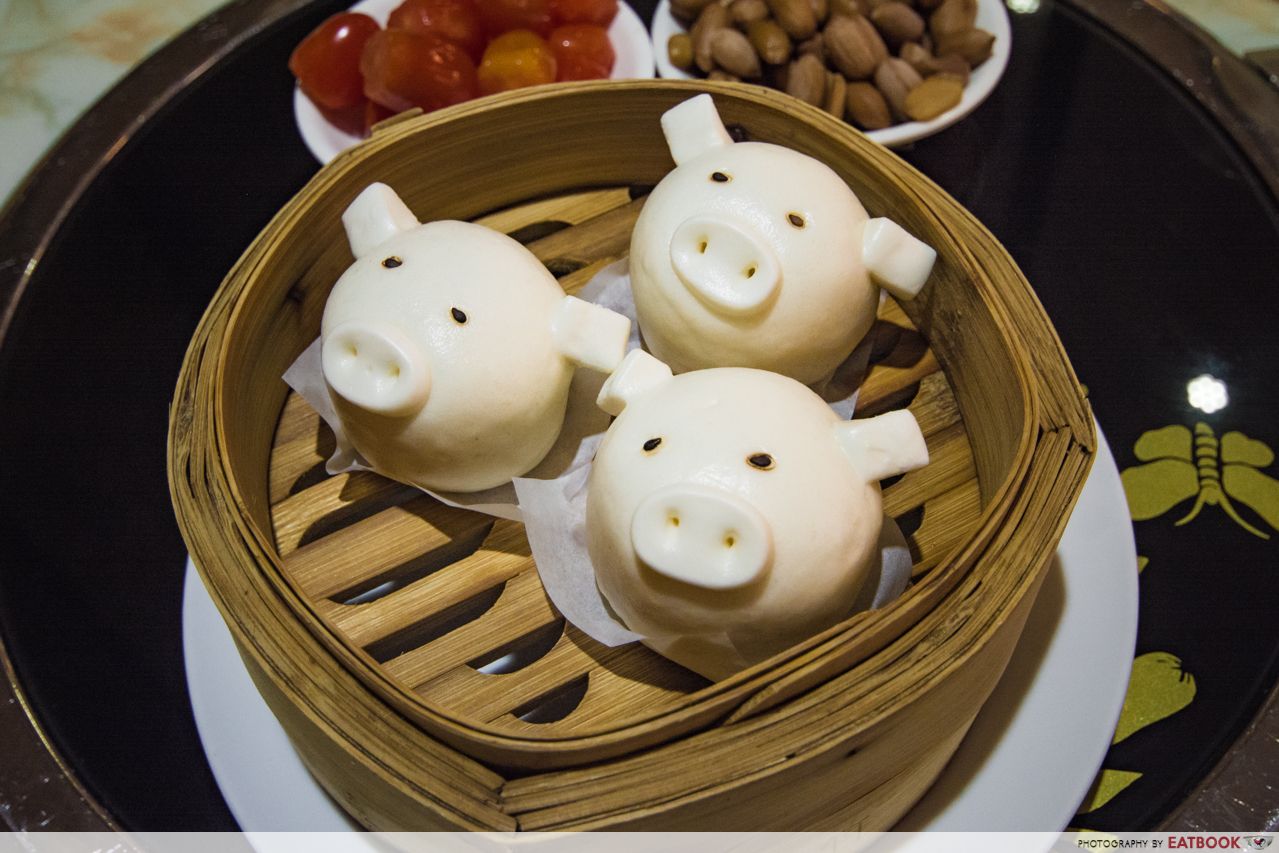 A photograph of Steamed Piggy Bun With Red Bean Filling ($3.80++ for three pieces) captured our hearts when we glanced through the menu.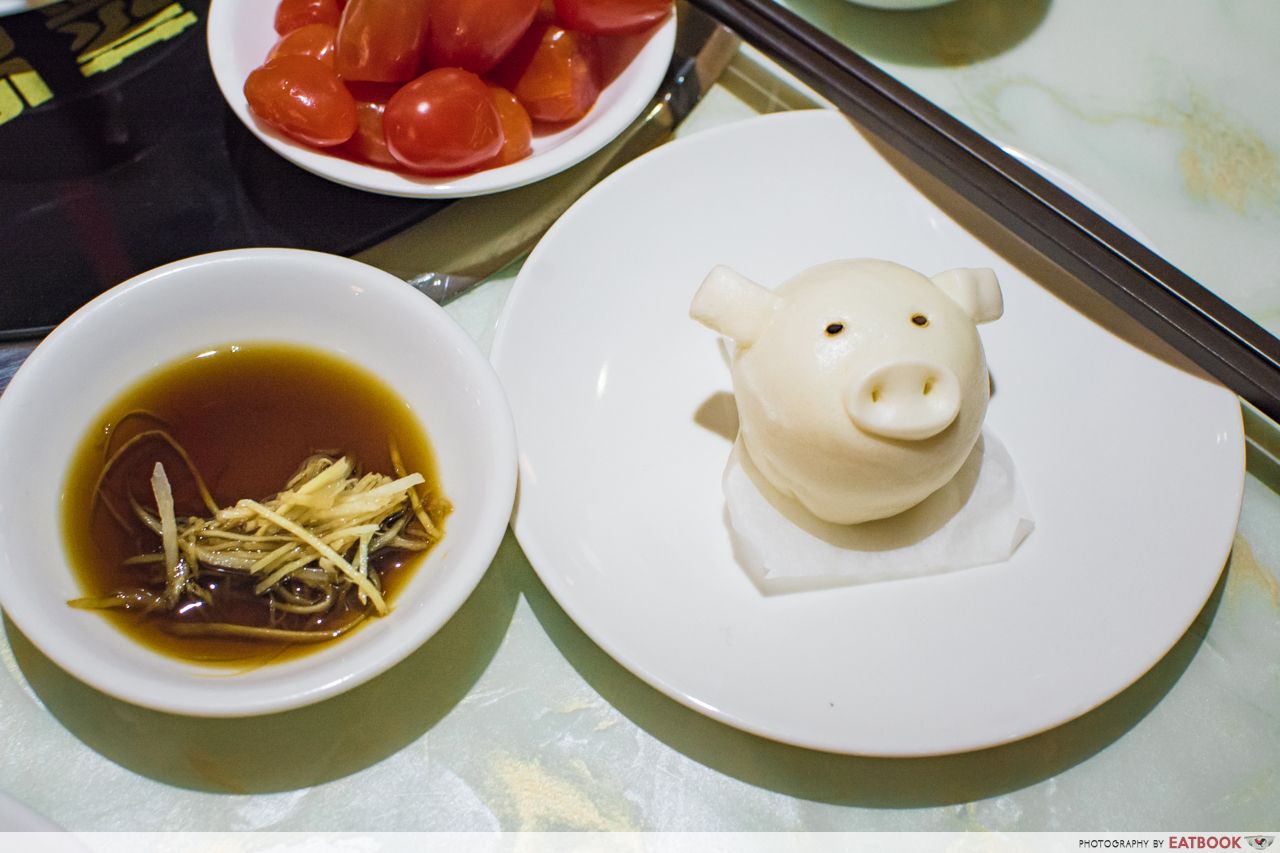 With sesame seeds for beady eyes and adorable noses, the pig-shaped buns were met with exclamations of excitement when served to our table.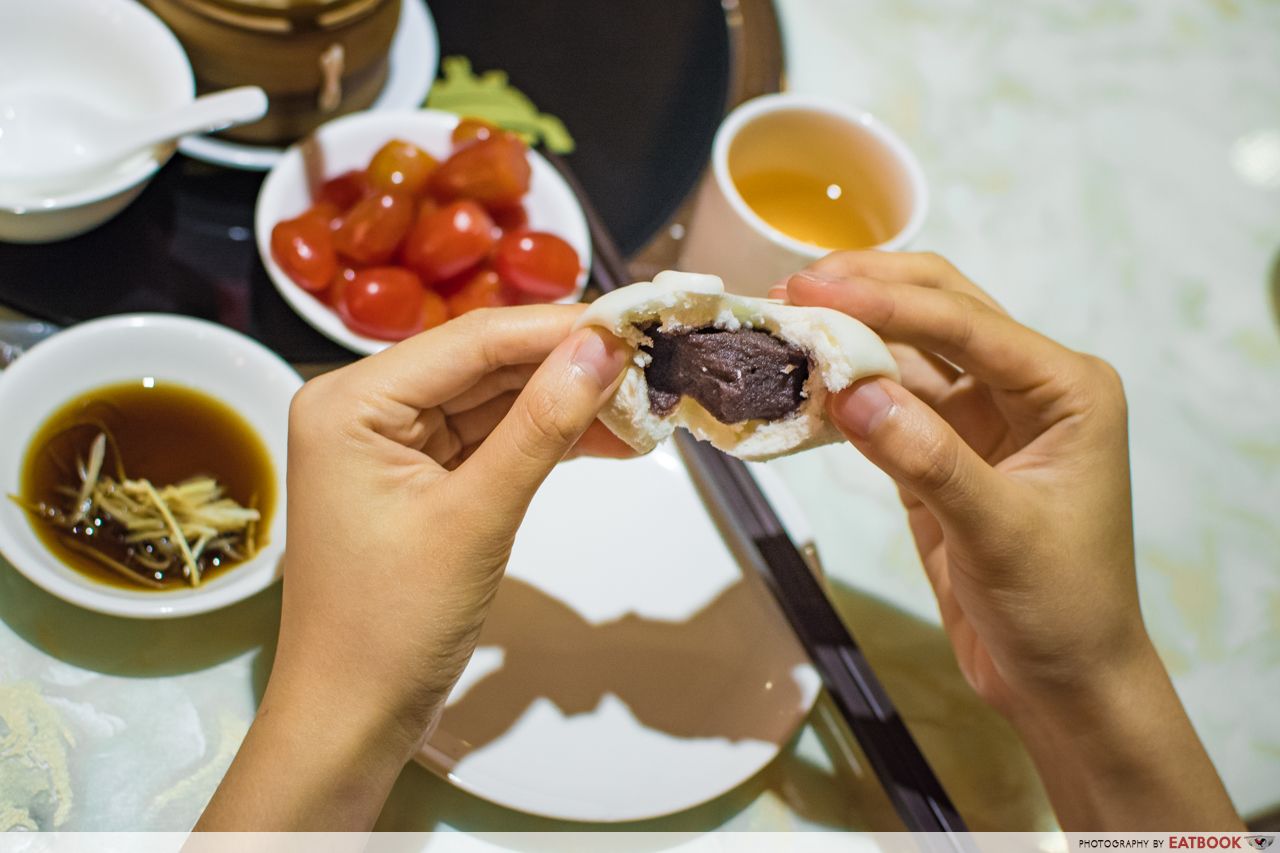 Appearance aside, these were ordinary steamed buns with sweet red bean paste and the doughy skin bordered on the thicker side.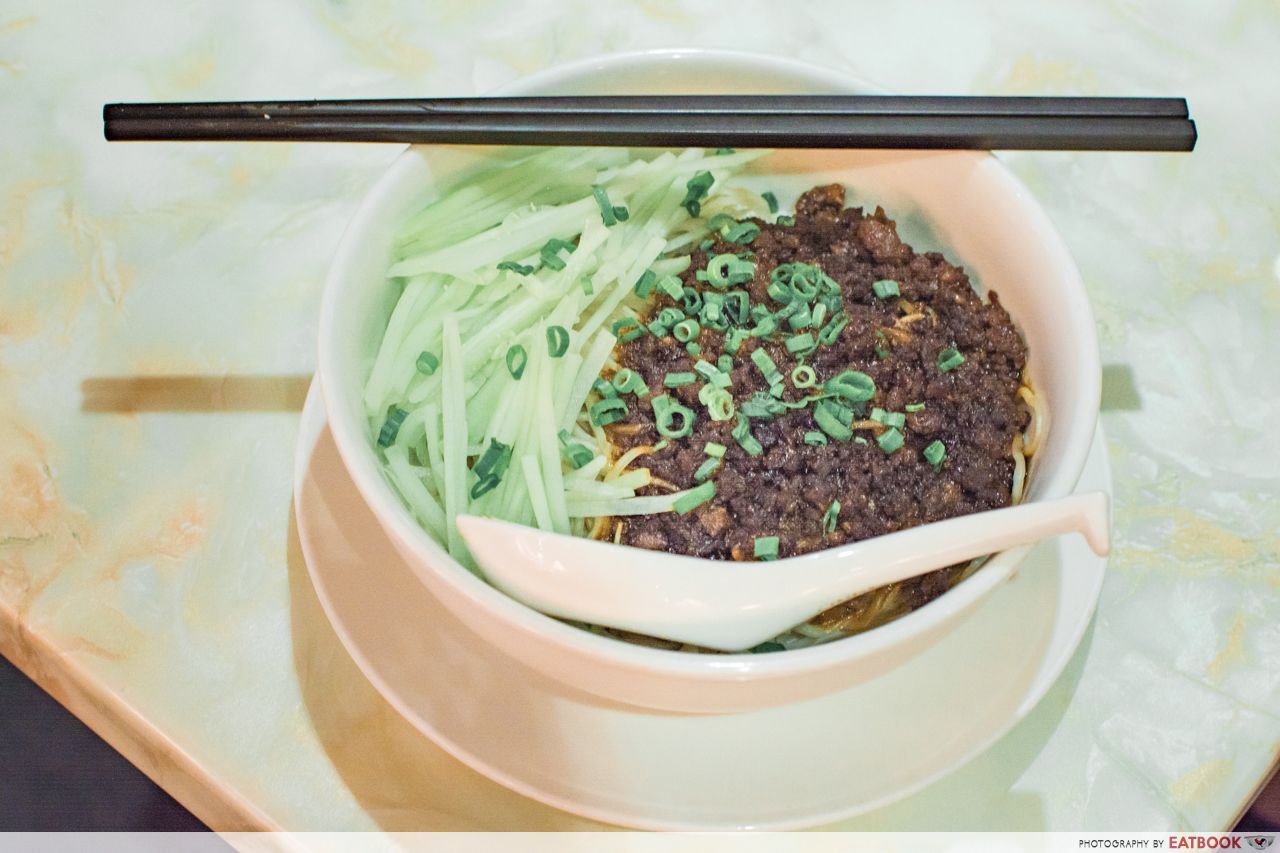 Our last order from the savoury menu was Noodles with Black Bean Sauce ($8.80++), which achieved a balance between taste and texture. The black bean sauce was not too thick or oily as compared to other versions I've tried, so one can finish a bowl without the noodles feeling jelak near the end.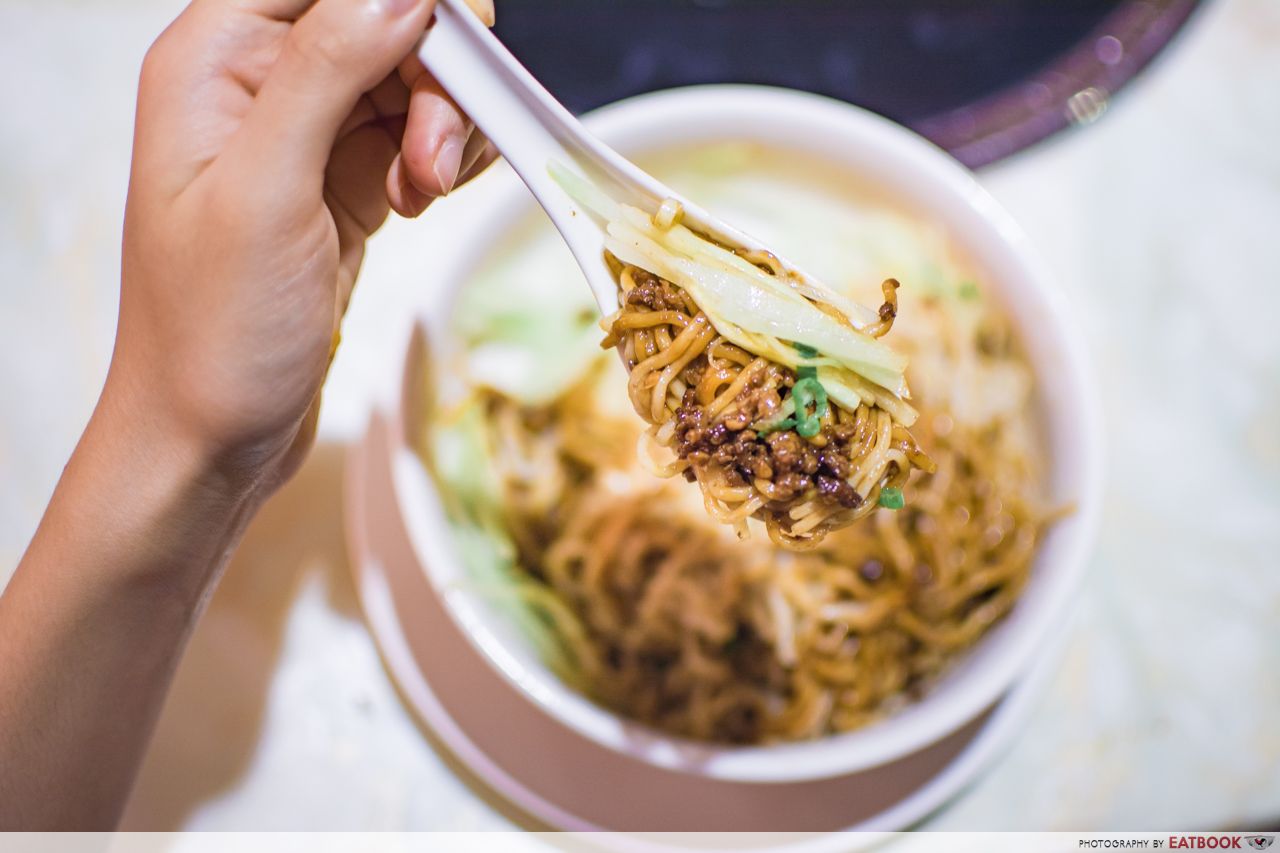 The noodles were sufficiently springy and with a just-right amount of cucumber slivers for crunch. Overall, the zha jiang mian was tasty and is something I'd order again on a return visit.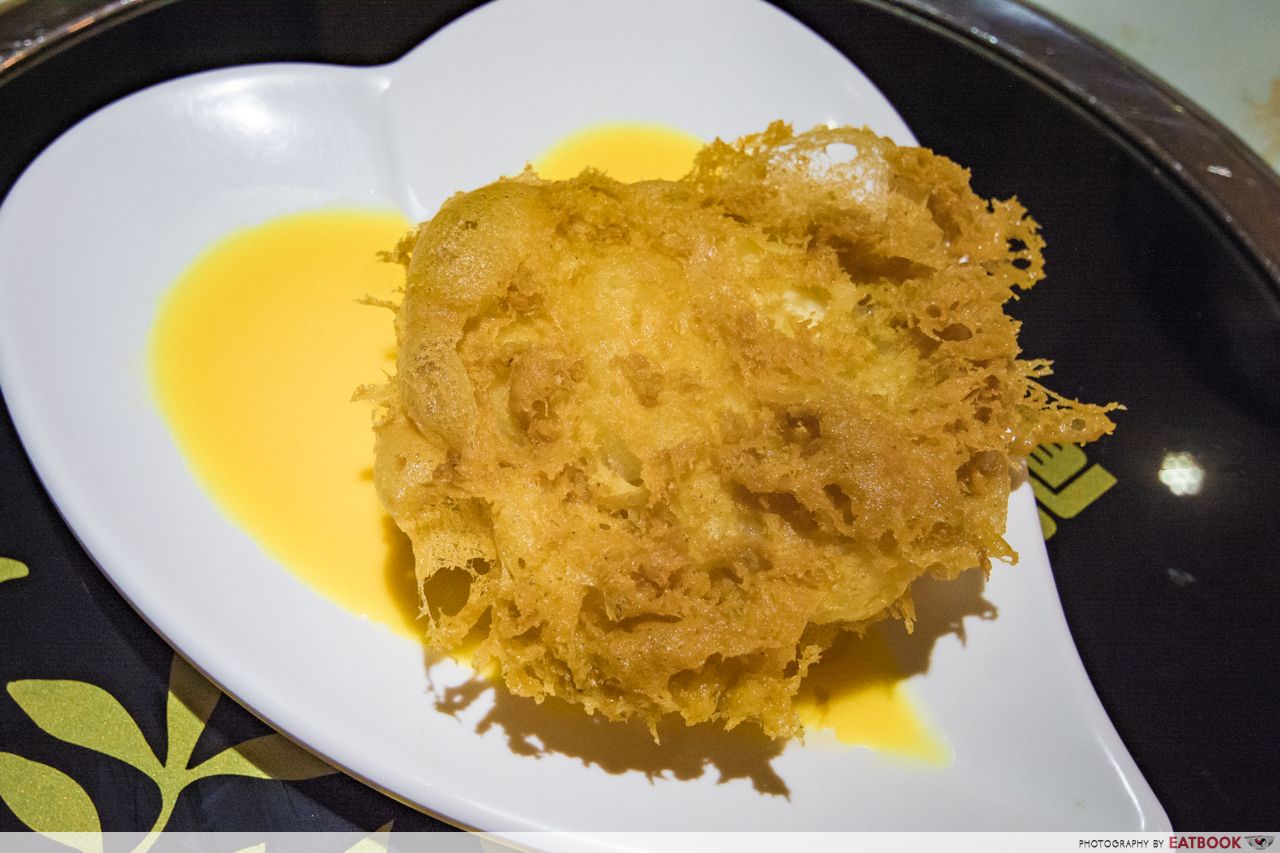 We decided to have Deep-fried Durian Ice-cream ($5++) for dessert. This came as a golden, battered block that sat in a shallow pool of mango sauce. The deep-fried ice-cream resembled beer-battered fish – the pale, off-white colour of the ice-cream within only contributed to the comparison – but was quite delicious.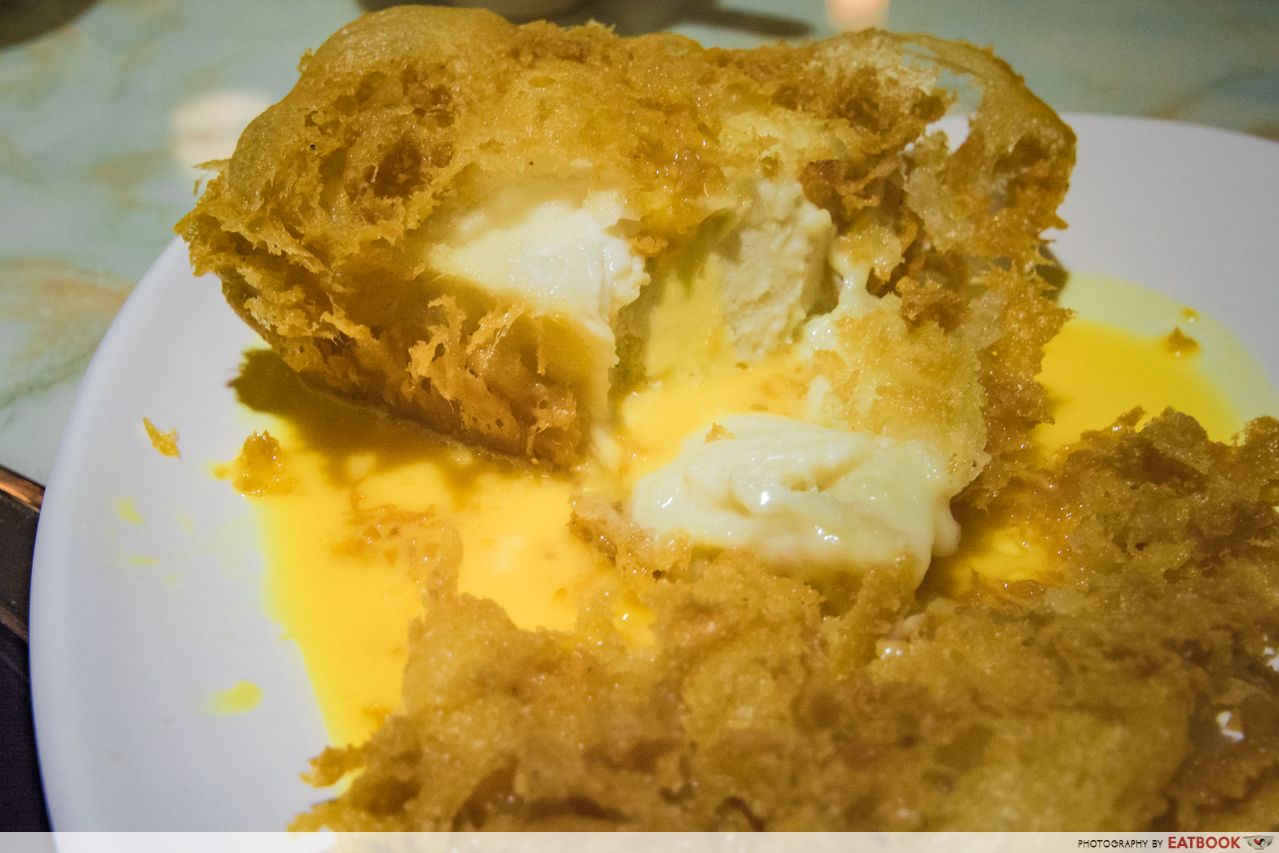 I thought the ice-cream on the interior would have melted considerably and oozed everywhere but it was actually frozen solid and required some effort to cut into. It had a distinct durian fragrance that lingered and contained stringy durian flesh, with its creaminess enhanced by the crusty exterior. Each portion can be comfortably shared between two to three people.
Ambience at Nanxiang Steamed Bun Restaurant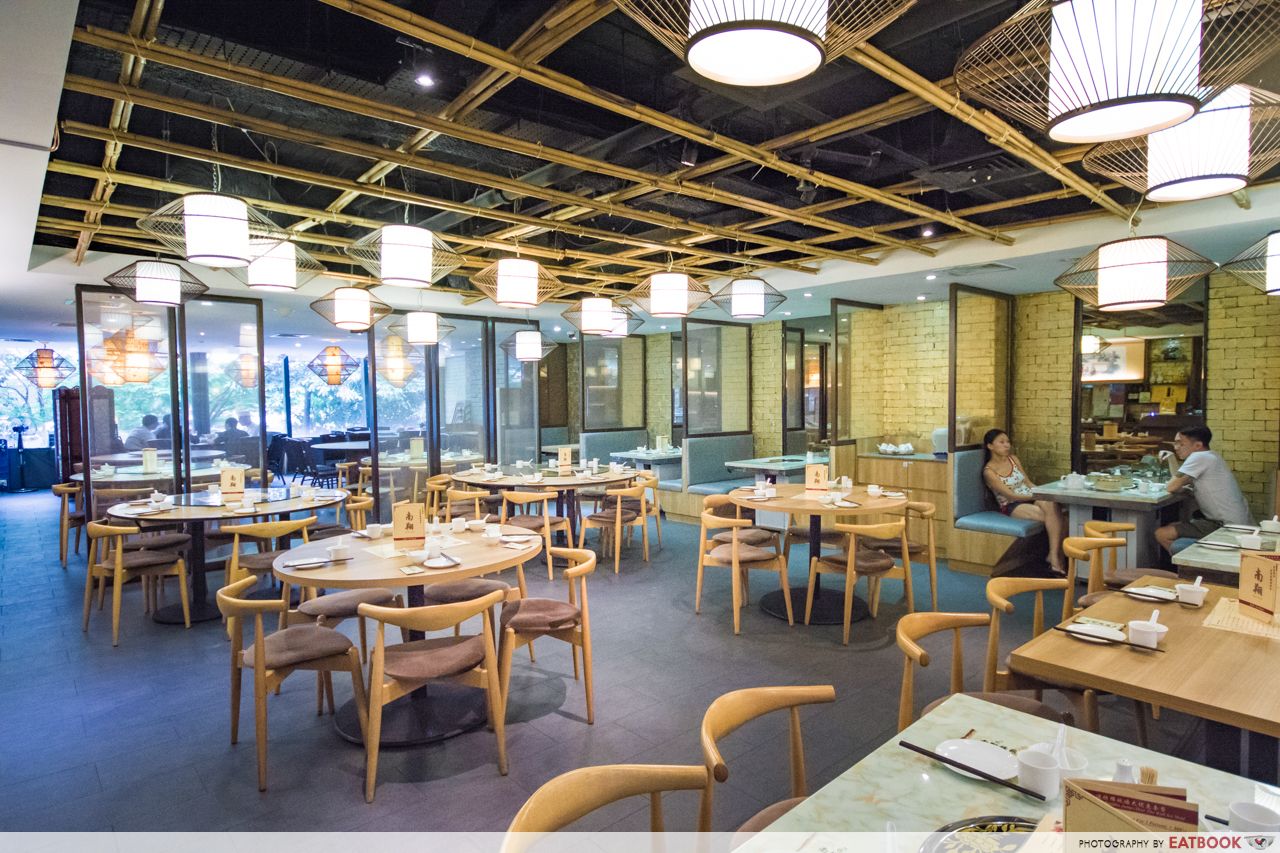 Nanxiang Restaurant is decorated in a modern style with Chinese accents, such as lantern-shaped ceiling lights and a watercolour painting hung on one of the walls.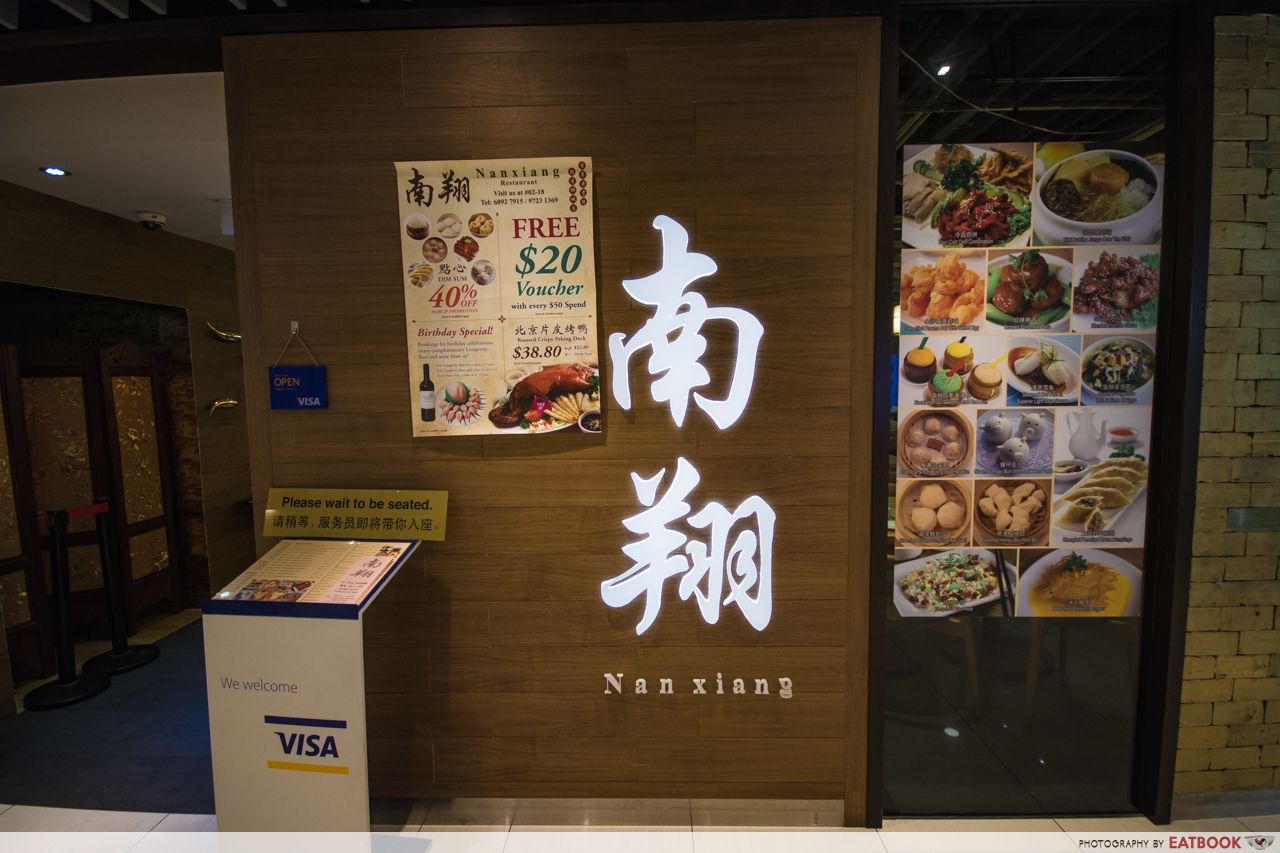 It's located in the relatively quiet mall of Junction 10 and was mostly unoccupied on our weekday lunch visit. For those craving Chinese cuisine but want to avoid the typical long queues, Nanxiang is one place to consider.
The verdict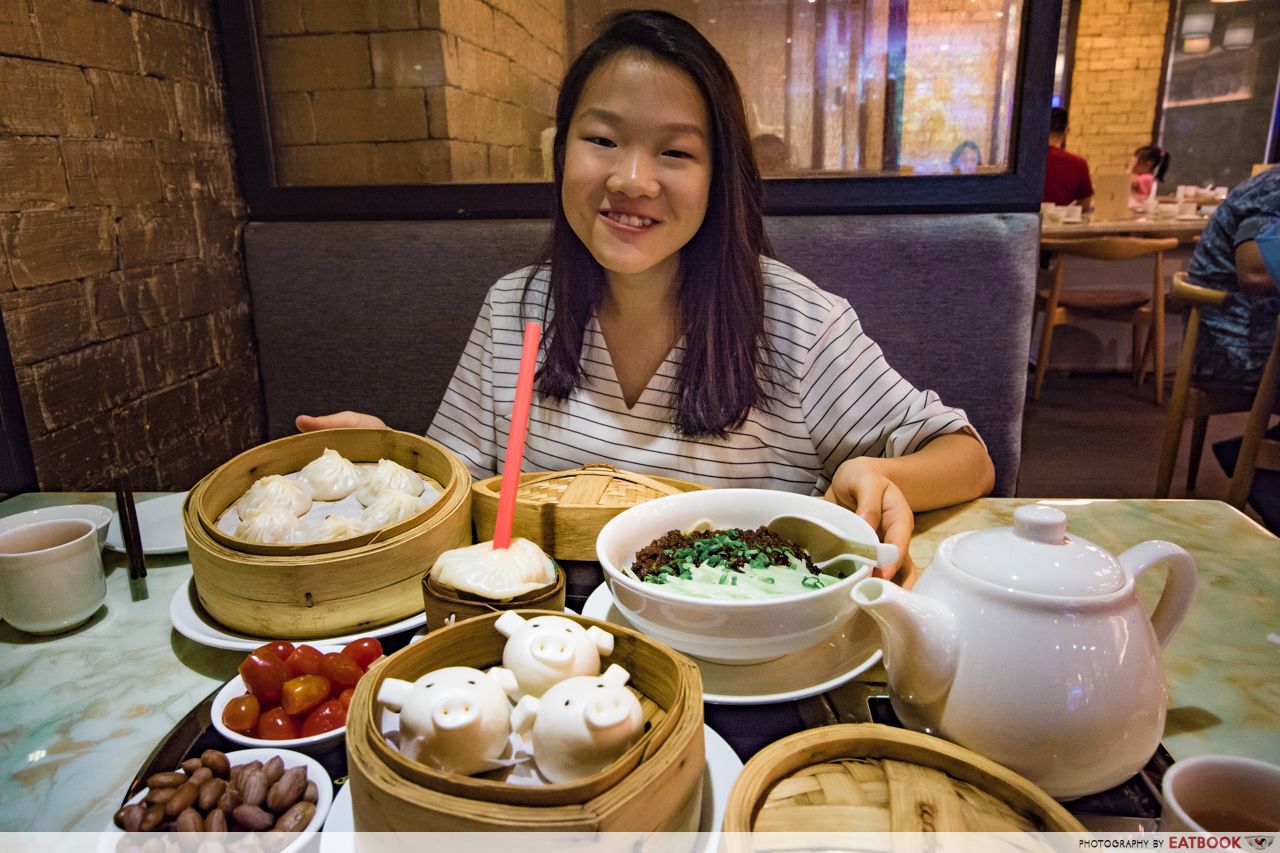 I'd mark Nanxiang as a run-of-the-mill Chinese restaurant. Considering they have a few interesting dishes on their menu and that it might be easier to get a table here than at other chain restaurants during peak dinner hours, this restaurant might be worth checking out during your next family dinner.
Address: 1 Woodlands Road #02-18, Junction 10, Singapore 677899
Opening hours: Daily 11:30am to 10pm
Tel: 6892 7915
This is an independent review by Eatbook.sg.
Summary
Pros
– Convenient location
– Some interesting dishes on the menu
Cons
– Food is not outstanding
Recommended Dishes: Fresh Pork Filling Steamed Bun ($6.80++ for six pieces), Noodles with Black Bean Sauce ($8.80++), Deep-fried Durian Ice-cream ($5++)
Operating Hours:
Daily 11:30am to 10pm
Tel:
6892 7915
Address: 1 Woodlands Road, #02-18, Junction 10, Singapore 677899