Speculoos soft serve at Nasty Cookie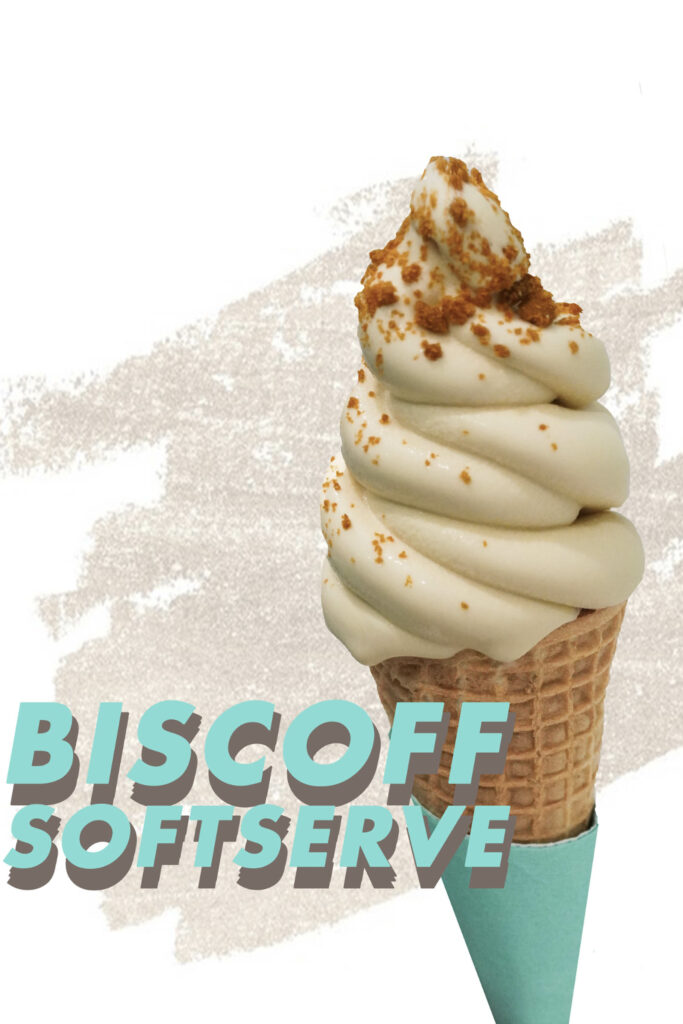 The next best thing to Nutella is Speculoos. Coming up with a range of interesting cookie flavours since their days as Instagram bakers, Nasty Cookie has since extended their mastery of infusing popular flavours into ice-cream. 
During National Day, they churned out two local favourites, Horlicks and Milo soft serve. This time, however, they are turning their best-selling Biscoff Cookie into a creamy, lickable treat. 
Available for a limited-time at Nasty Cookie's Funan store from 12 September 2019, the Biscoff Soft Serve—or Speculoos soft serve if you prefer—will be going at $3.20.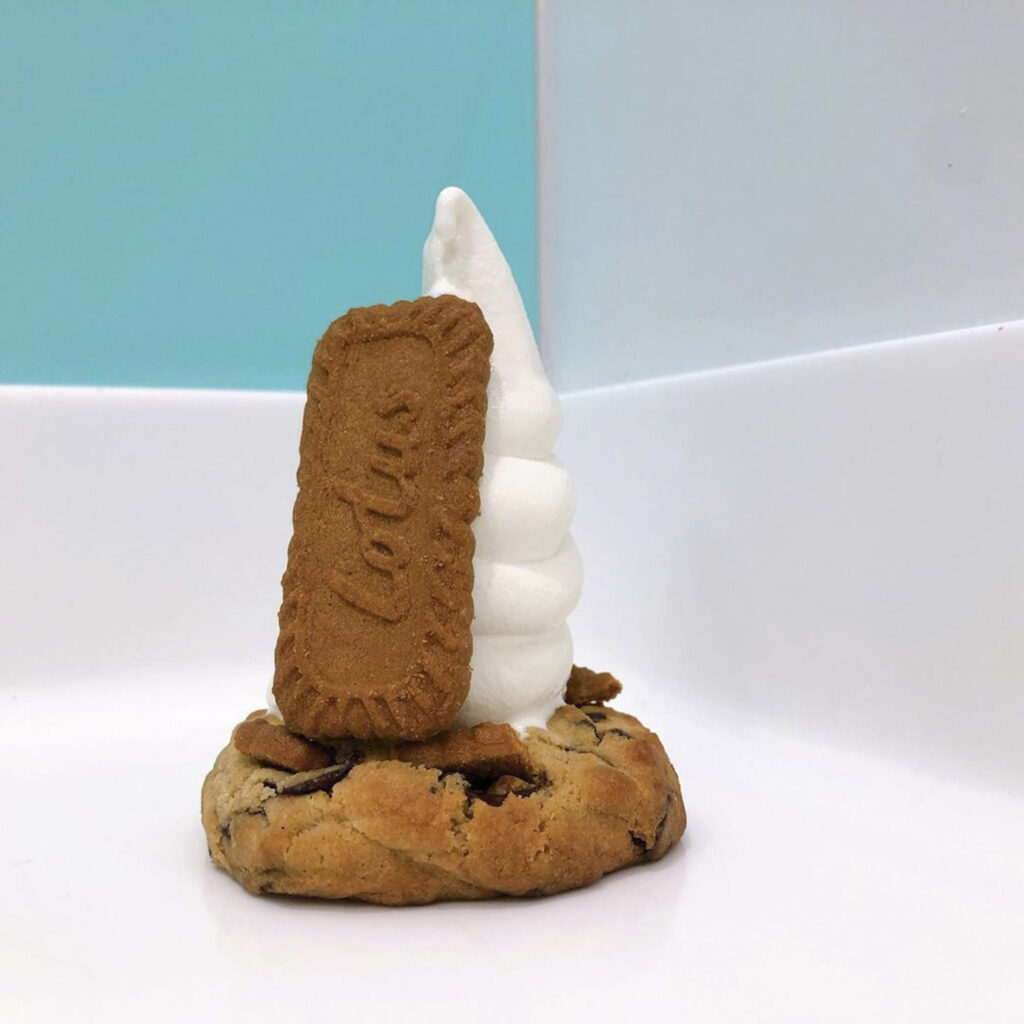 Here, Biscoff biscuits are infused into Nasty Cookie's signature soft serve, before being top off with biscuit crumbs. We can only imagine how luscious this buttery ice-cream will be! It's normally served in a cone, but you can zhng up your experience by adding a cookie at $1.80.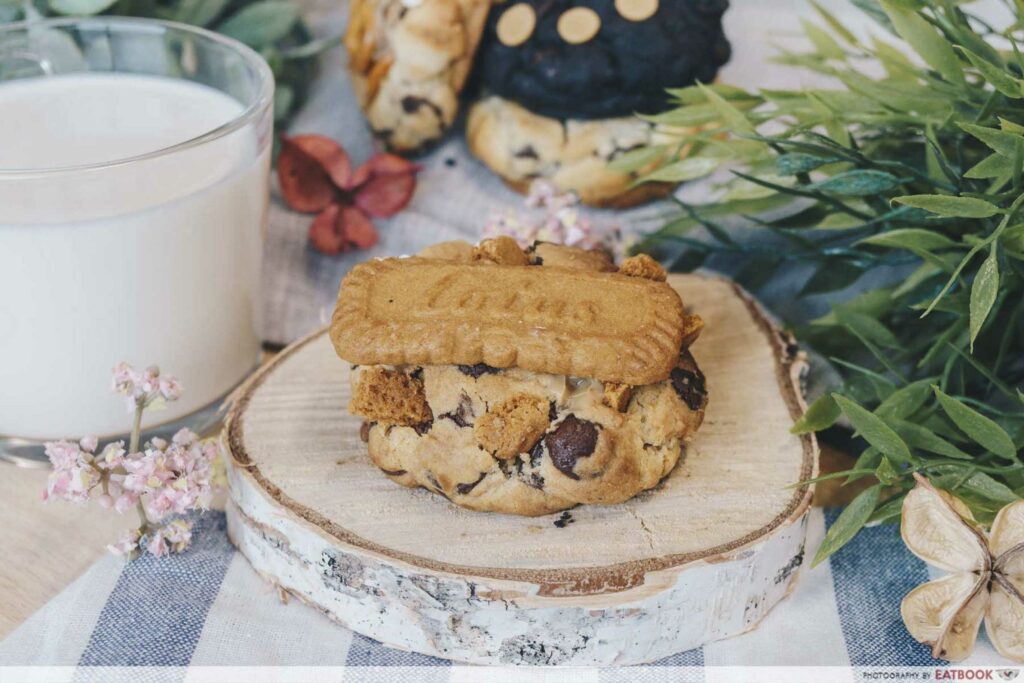 You can choose from a range of cookies to pair the Biscoff Soft Serve with. Make it the ultimate Speculoos treat by pairing it with the Biscoff Cookie. The cookie is dotted with semi-sweet chocolate morsels and chunks of the Lotus Biscoff biscuits. Have it filled with dulce de leche filling—the flavours will definitely make you feel like Christmas is here.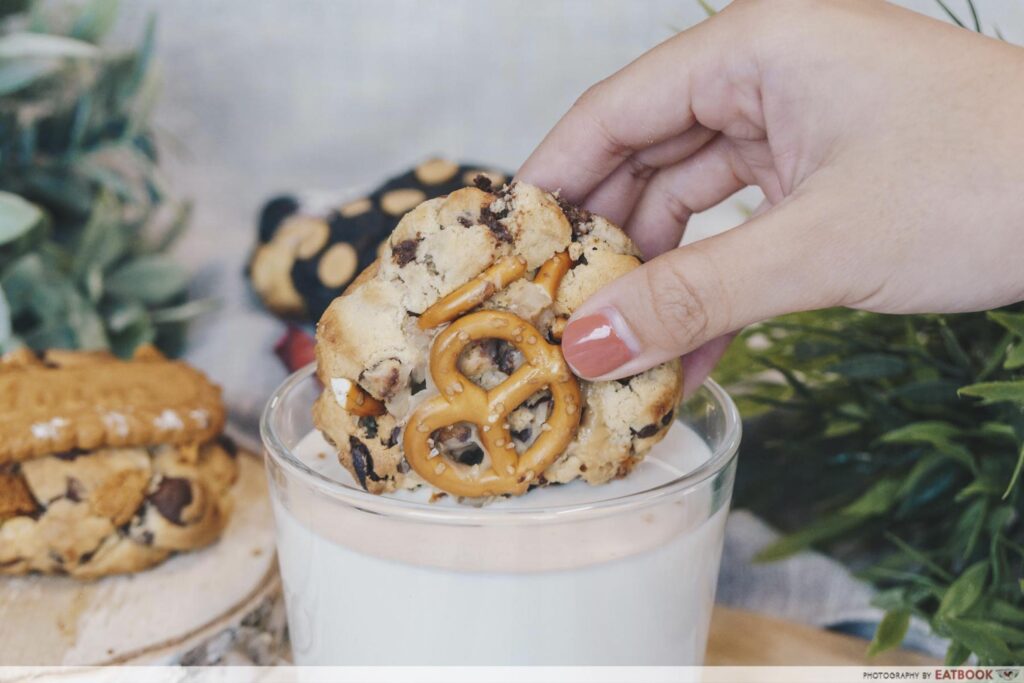 If you rather a little tinge of salt to uplift the sweet flavours, I would recommend the Lets Pretzel, which comes with lightly salted pretzel bits. Other popular flavours include Oreo Outrage, Reese's Cups, and Peanut Butter Chips, all of which taste as delicious as they sound. 
Nasty Cookie is special because they inject fillings into their cookies. Aside from the dulce de leche, you can also opt for Nutella or marshmallow. 
There's no end date for the Speculoos Soft Serve, but we reckon you head down fast, lest they get sold out!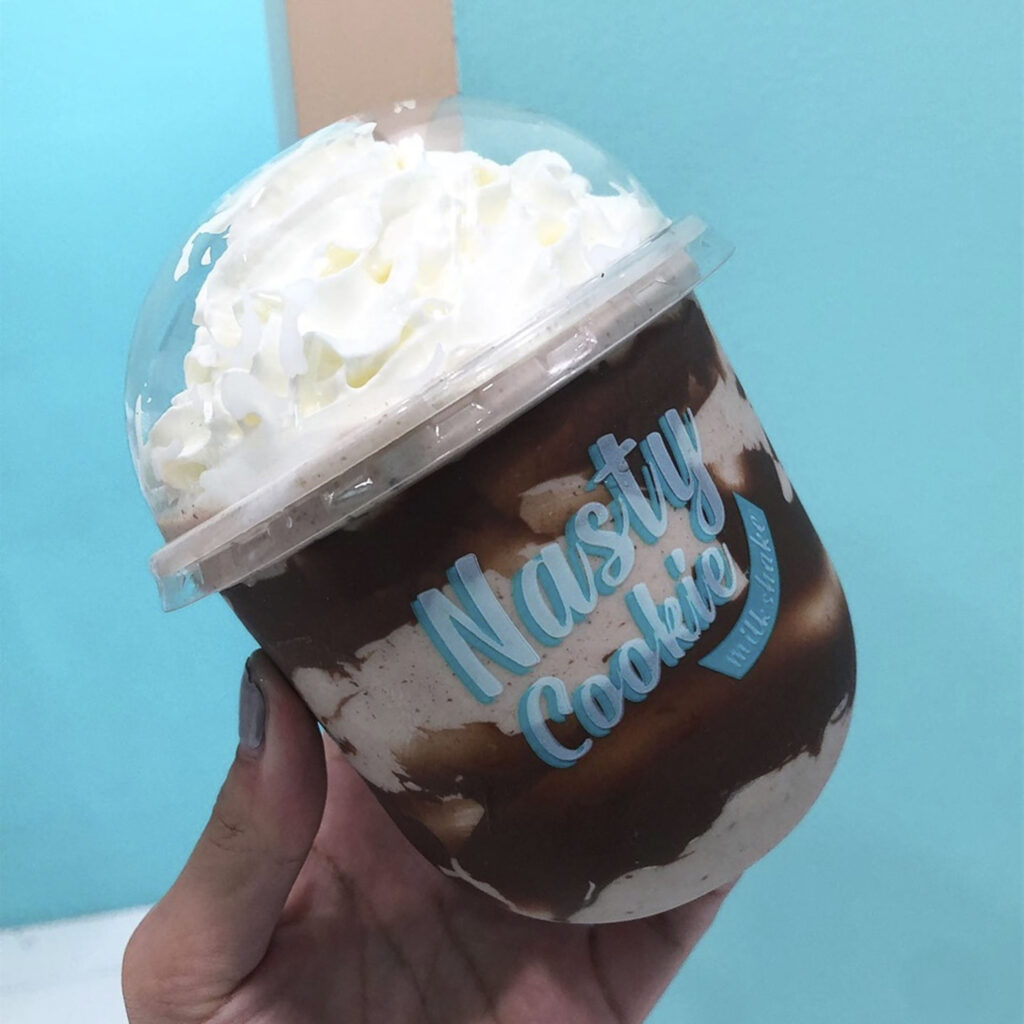 Image credit: Nasty Cookie's Facebook page
Cap off your sugary meal with their secret off-menu Nutella Shake ($5.90)! While it will be a permanent fixture at the shop, it is only available upon request. So don't be afraid and just order confidently!
Address: 107 North Bridge Road, #02-35, Funan, Singapore 179105
Opening hours: Mon-Thur 11:30am to 9:30pm, Fri-Sun 11am to 10pm
Website