Milo soft serve at Nasty Cookie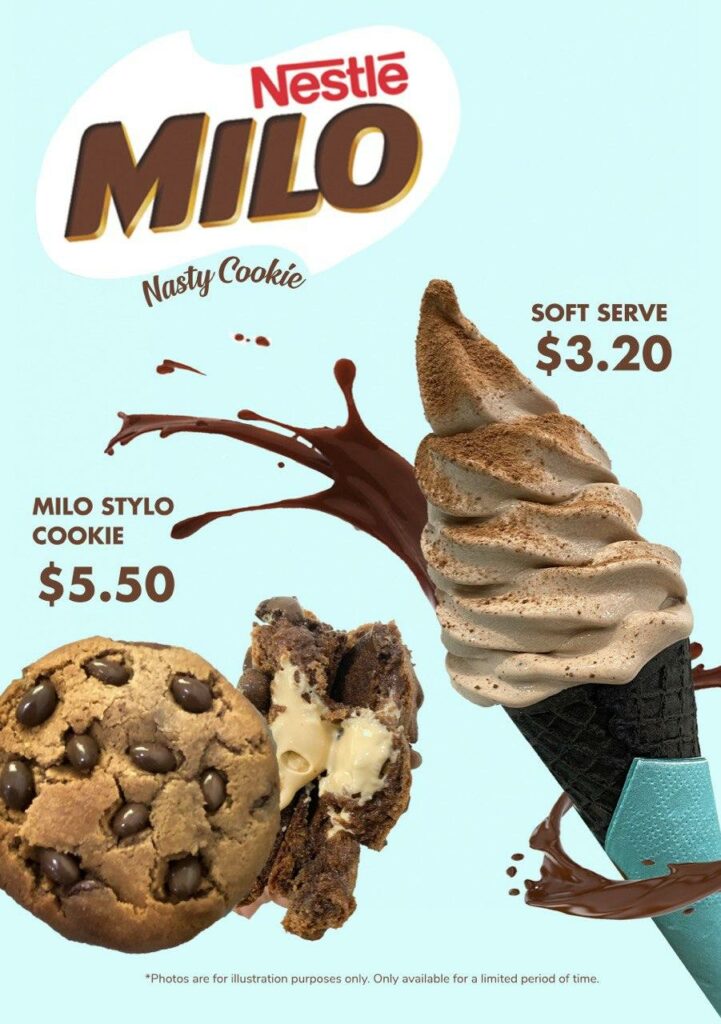 Image credit: @nastycookiee
Not gonna lie, the best thing about National Day for me is not the NDP, but all the new dishes and food lobangs that pop up close to the date. One such goodie this year is the Milo soft serve by Nasty Cookie.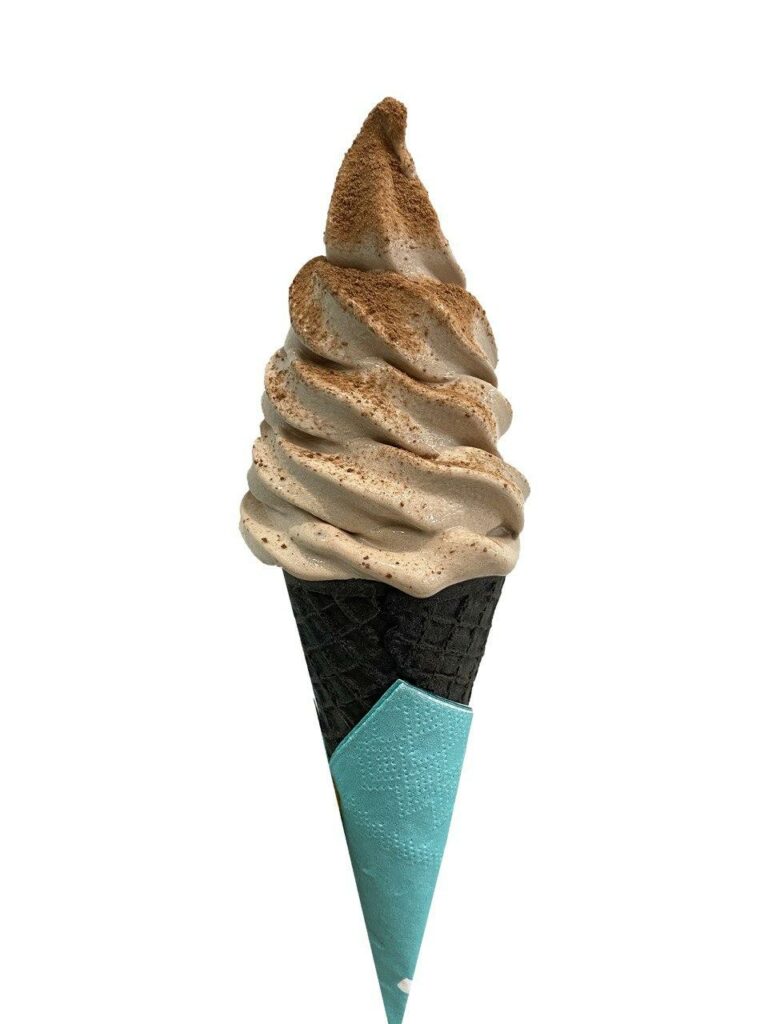 Image credit: @nastycookiee
Available from 1 to 31 August 2020, this sweet treat costs $3.20, and also comes with a generous sprinkle of Milo powder on top. 
You can also get your hands on their signature flavour, Vanilla Malt, if you want something lighter.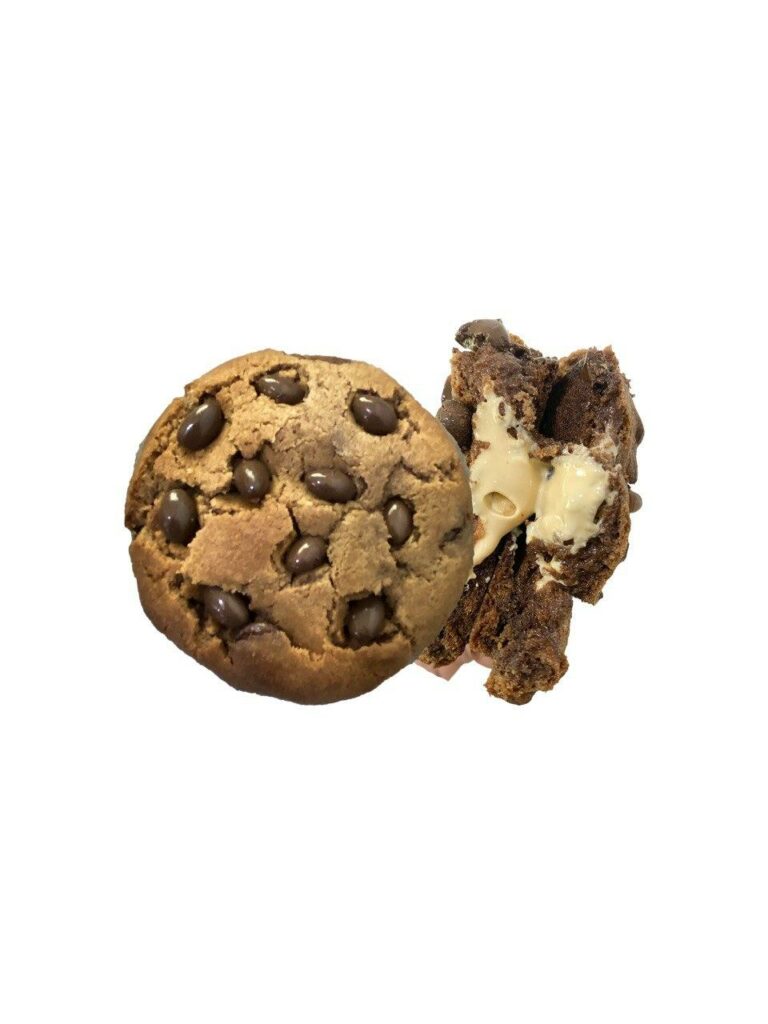 Image credit: @nastycookiee
Another new addition for this National Day is Milo Stylo Milo Cookie ($5.50). This rich and chocolatey cookie weighs in at a hefty 100g and comes with a malted chocolate cookie dough base that's paired with caramelised white chocolate and chocolate crunch toppings.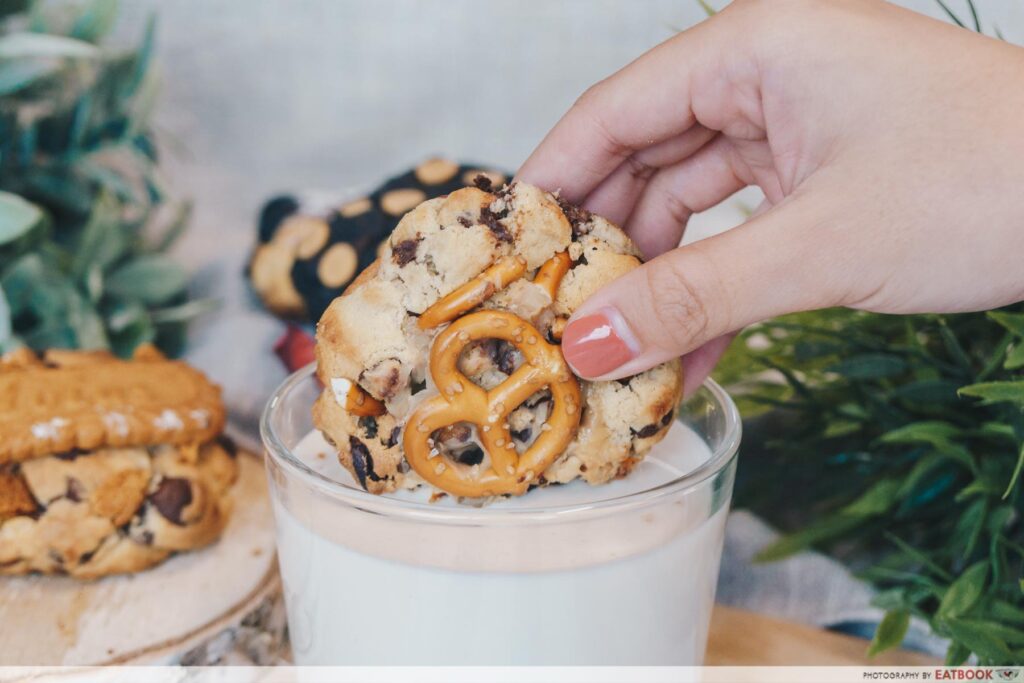 While you're there, be sure to get their delicious cookies as well. Coming in as one of our picks for best dessert in 2018, these ooey gooey babies taste as good as they look. Some flavours to try are Choco Bueno, Let's Pretzel and Biscoff with Dulce de leche.
10 Best Dessert Places With Kaya Toast Cake And More – Eatbook Top 50 Awards 2018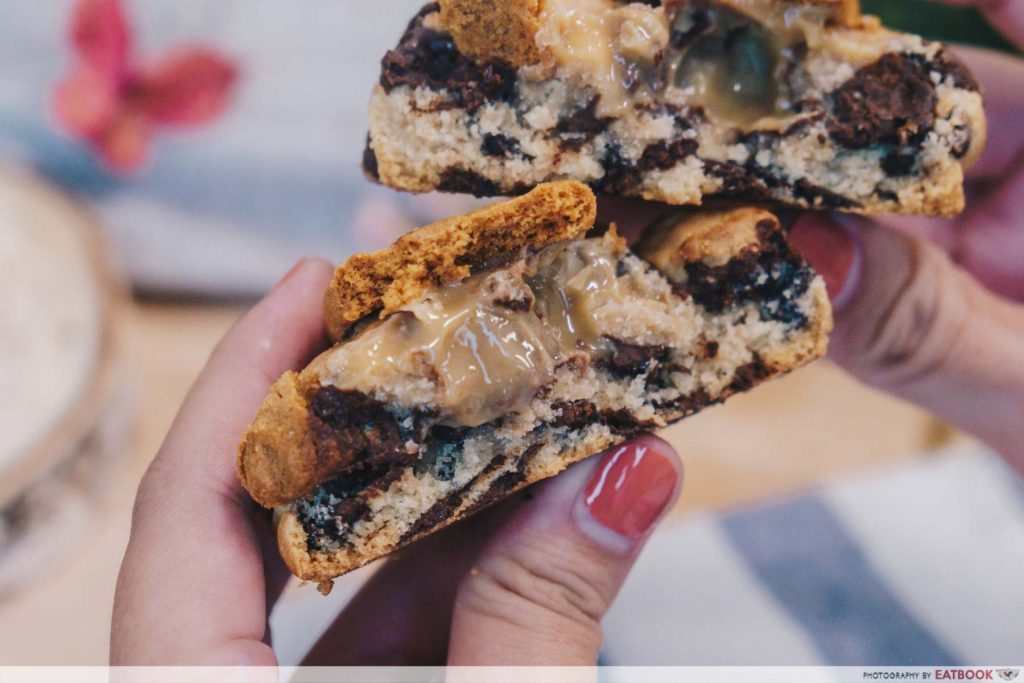 The cookies are warm and thicc, and each of them hide a deliciously melted core of Nutella, marshmallow, or dulce de leche. Get your camera ready before you tuck in, because you will definitely want to Boomerang that food porn when you break their cookies apart.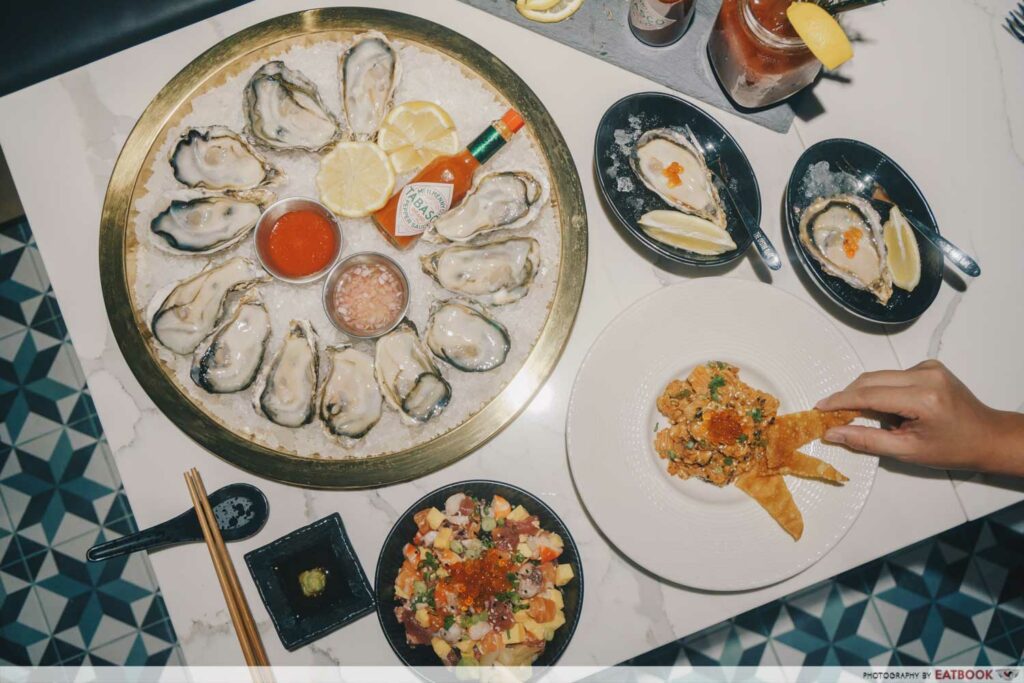 If you need to fill your tummy before getting dessert, there are plenty of delicious food at Funan to check out. Some of our top picks are Afuri Ramen's Yuzu Shio Ramen, BIZEN Okayama Wagyu Steakhouse's value-for-money steaks, as well as The Oyster Bank's fresh and plump oysters. Bubble tea lovers can also get their usual boba fix at Nayuki and Milksha. The latter's Taro Fresh Milk is a must-try! 
Check out more food places to hit at Funan:
21 Funan Mall Food Places To Visit Including Wagyu Steak From $18.90+, Yuzu Ramen And More
Address: 107 North Bridge Road, #02-35, Funan, Singapore 179105
Opening hours: Daily 1:30pm to 8:30pm
Website