Nineties Pasta and Grill At Eunos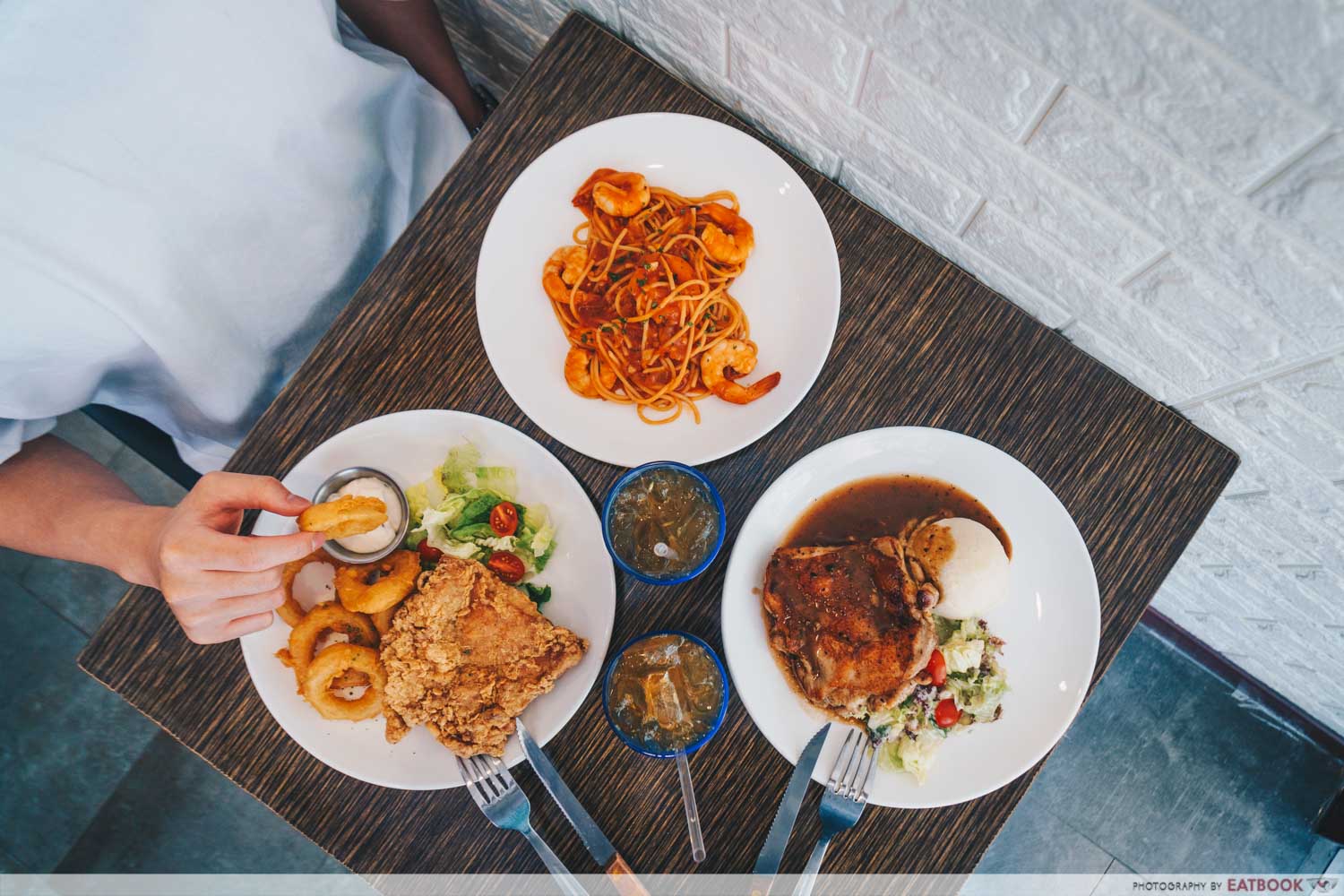 Nineties Pasta And Grill was born out of a love for food by a group of friends. It's cute how they've named themselves "Nineties", after the decade they were all born in.
Opening a cafe was their dream, and they were resolute in keeping prices low to make cafe food accessible to all.
Food at Nineties Pasta and Grill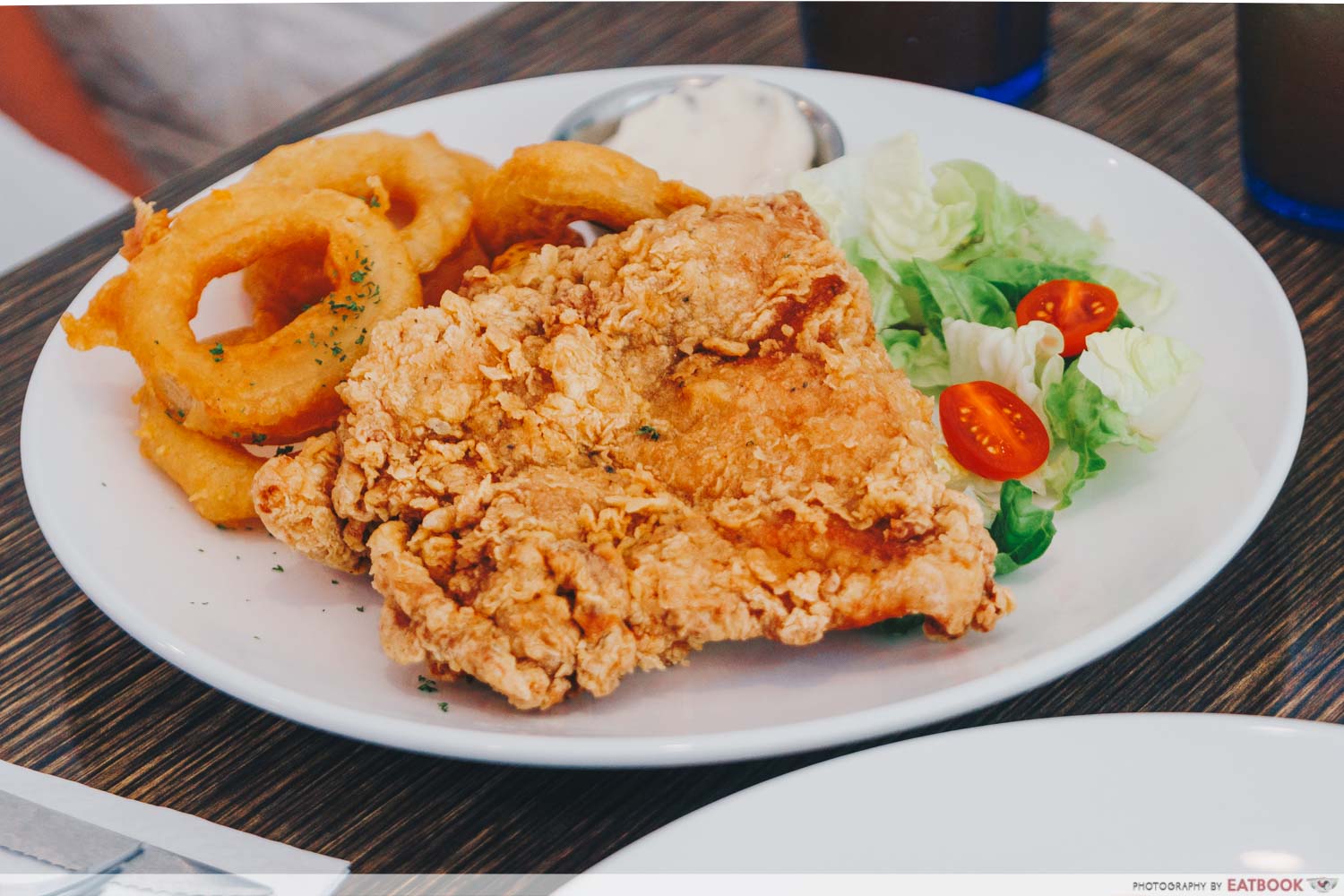 I opted for the lunch set meal that consists of a main and unlimited refills of the house-made iced lemon tea. Chicken cutlets have been my go-to order at Western cafes of late. That's because they expose the true abilities of a chef – from their brining process to seasoning and controlling of fire. Plus, I can't deny that they taste so damn good.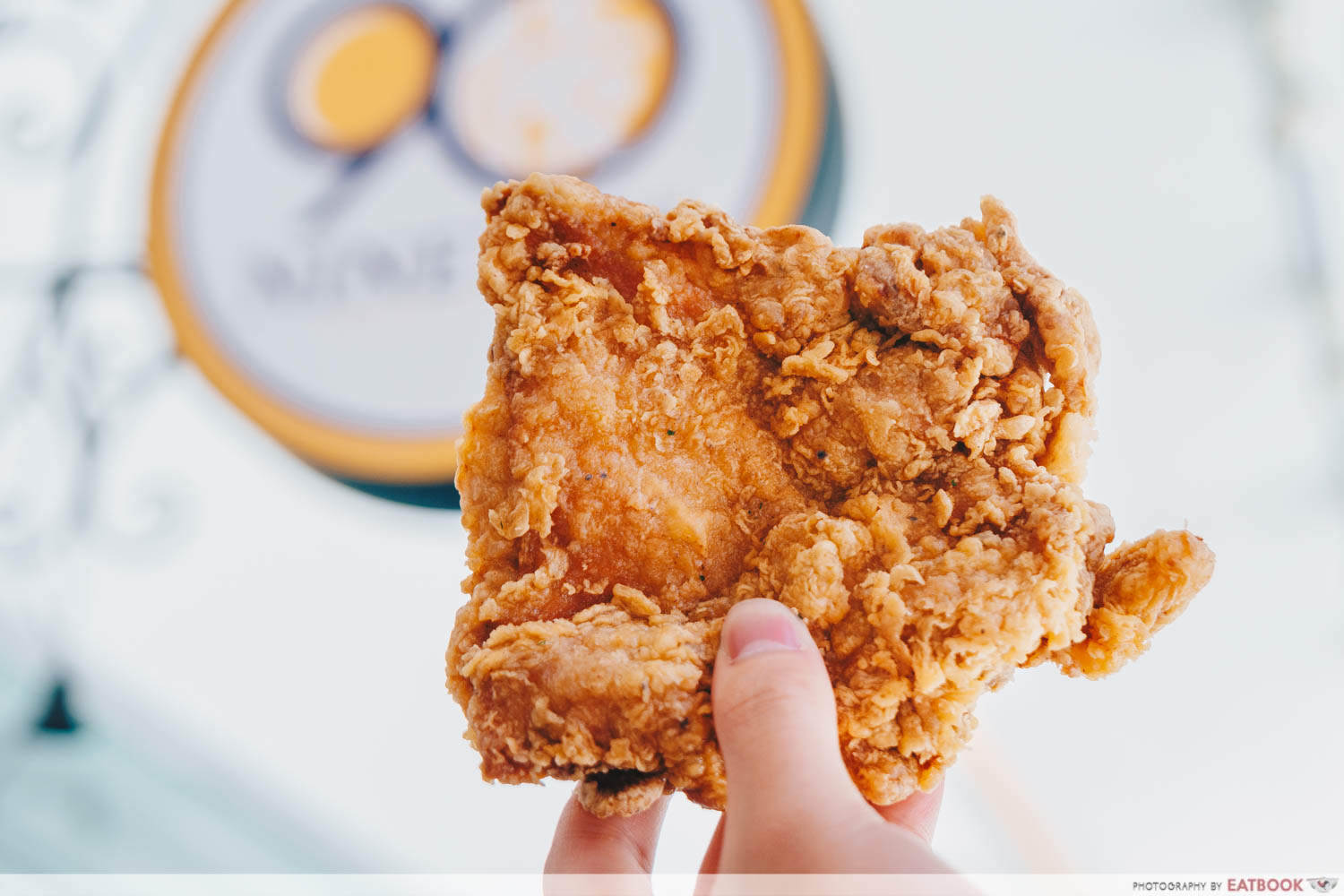 I ordered the 90's Fried Chicken ($9.90). It came with a side of onion rings and salad. 
I will be the first to admit that the chicken was not exceptionally huge in size, but it was certainly thick and juicy.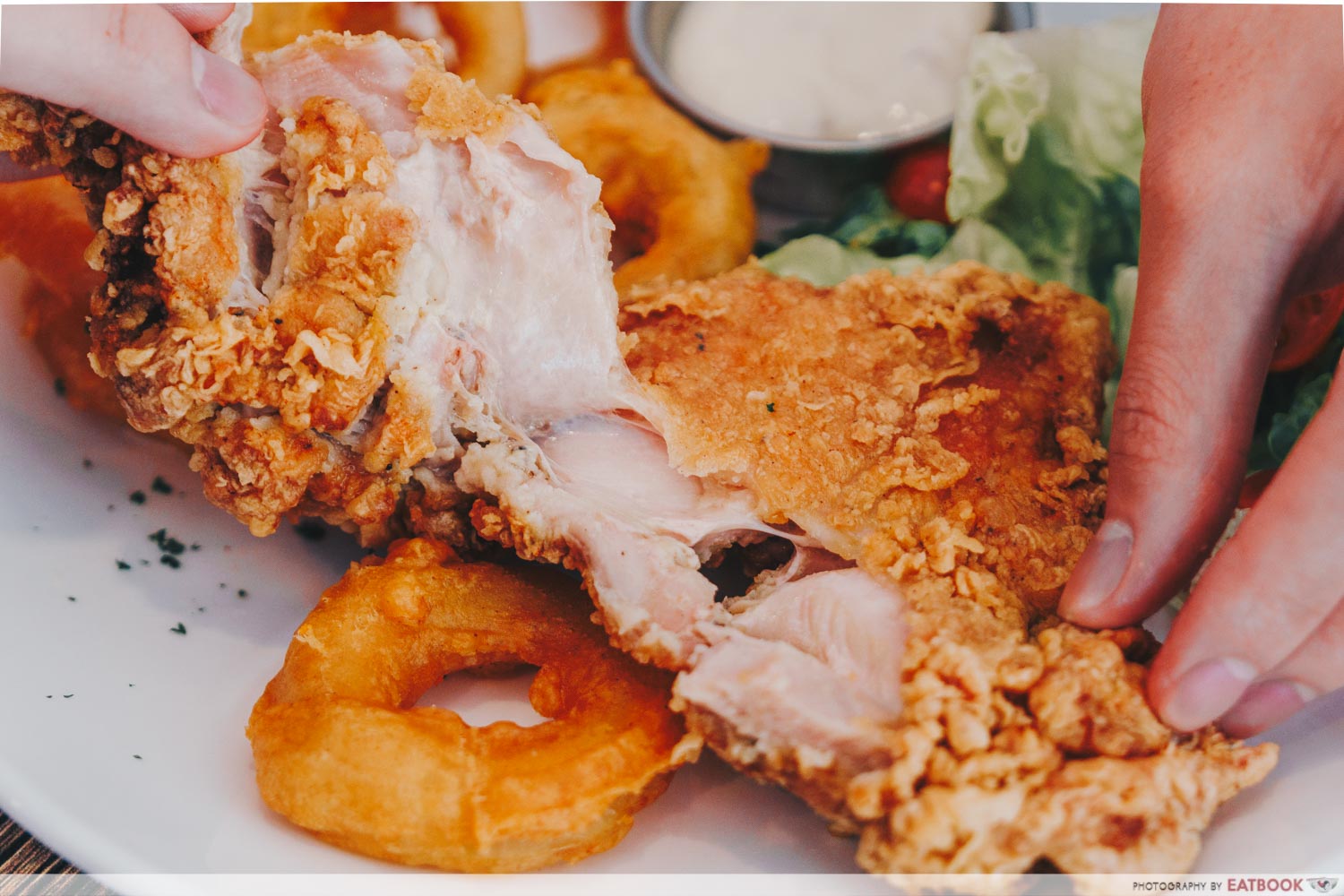 As I tore into it, crumbs flaked onto the table – much like KFC adverts I see on television. Sacs of oils burst into my mouth as I bit into it, indicating a sign of its tenderness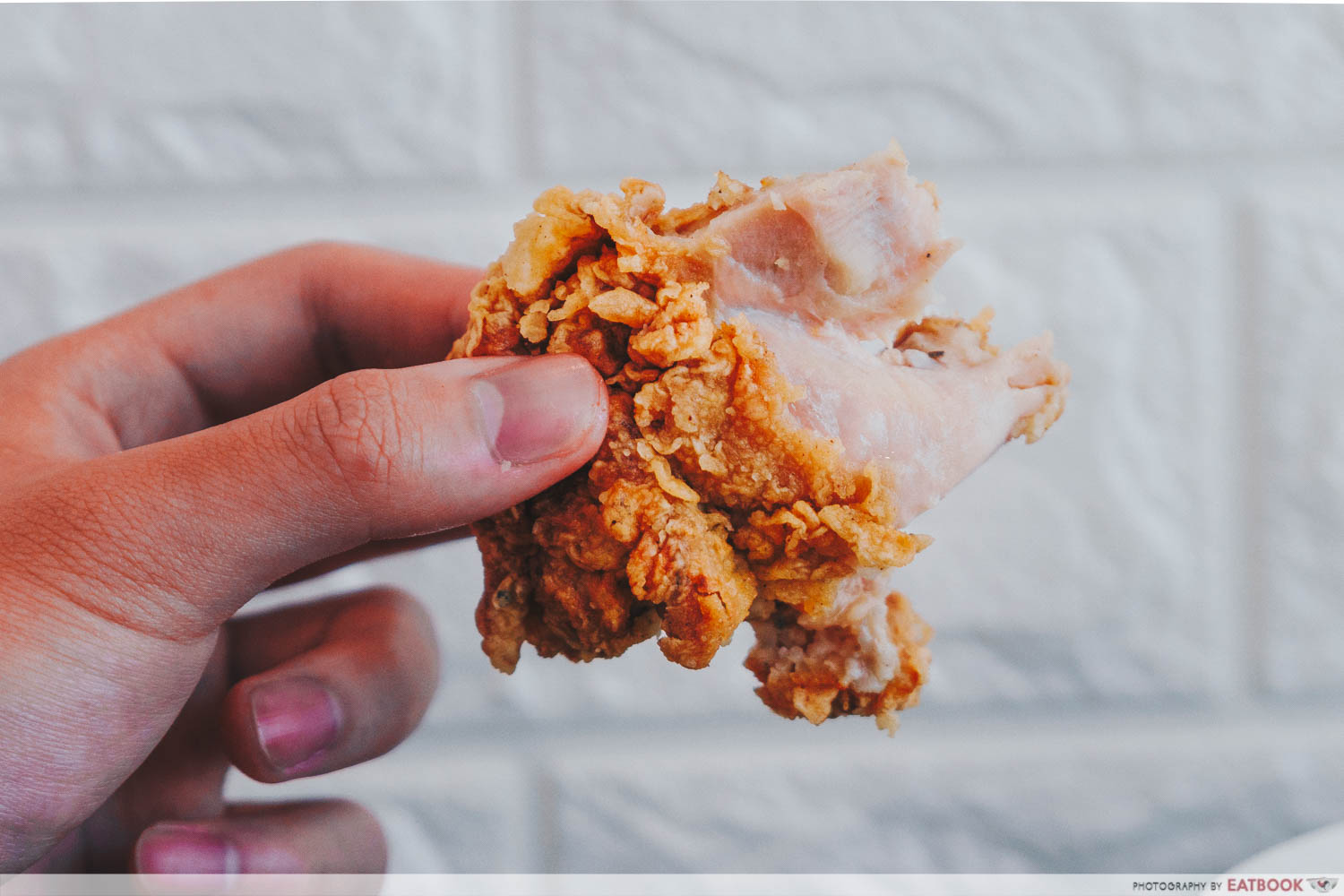 Gentle herby aromas accompanied the rich meatiness. Bursts of pepper broke the heavy oiliness of its fried crust, and the crispy crust contrasted against the soft centre.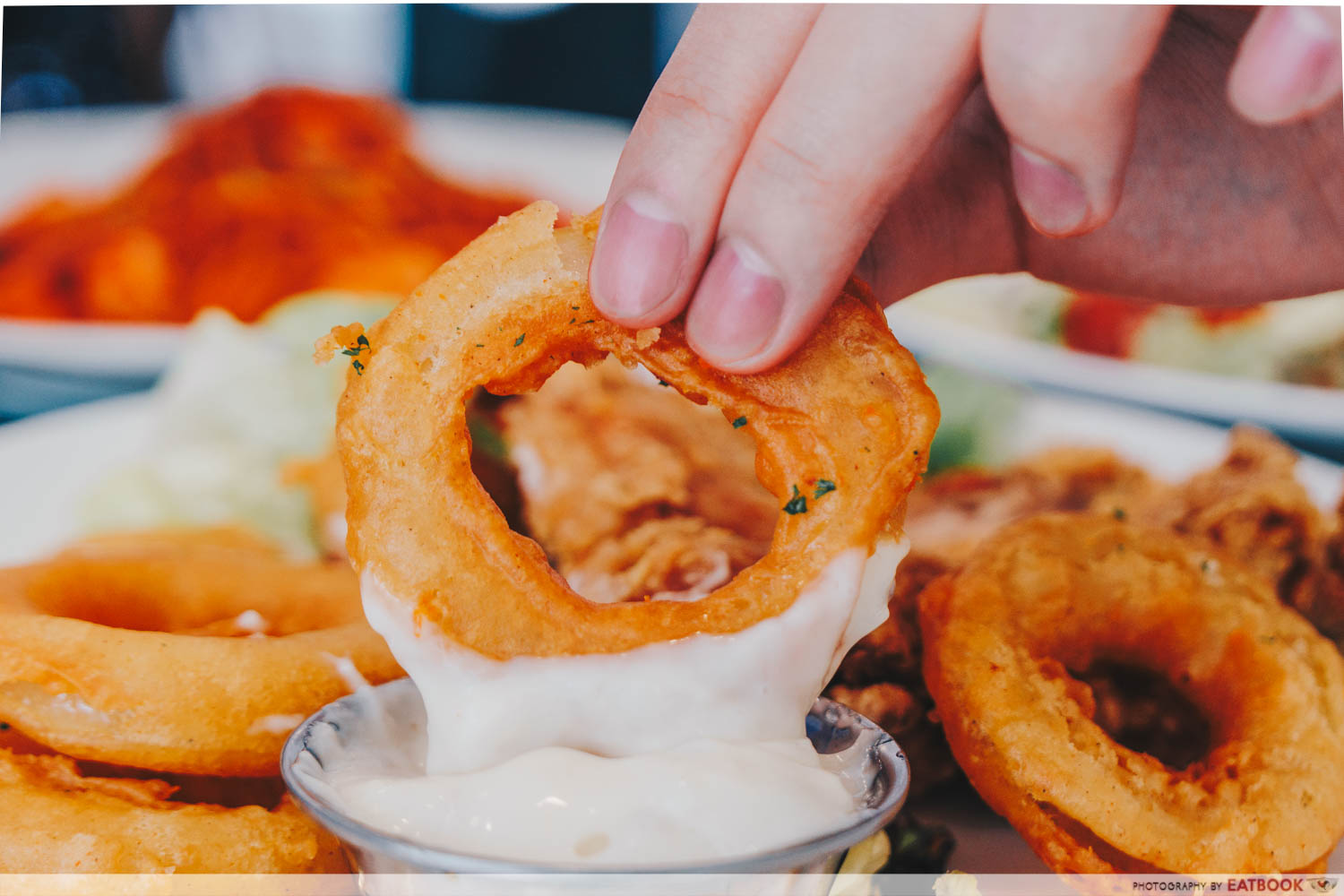 The onions rings were also sweet and had a great deal of moisture and flavour, making them so enjoyable.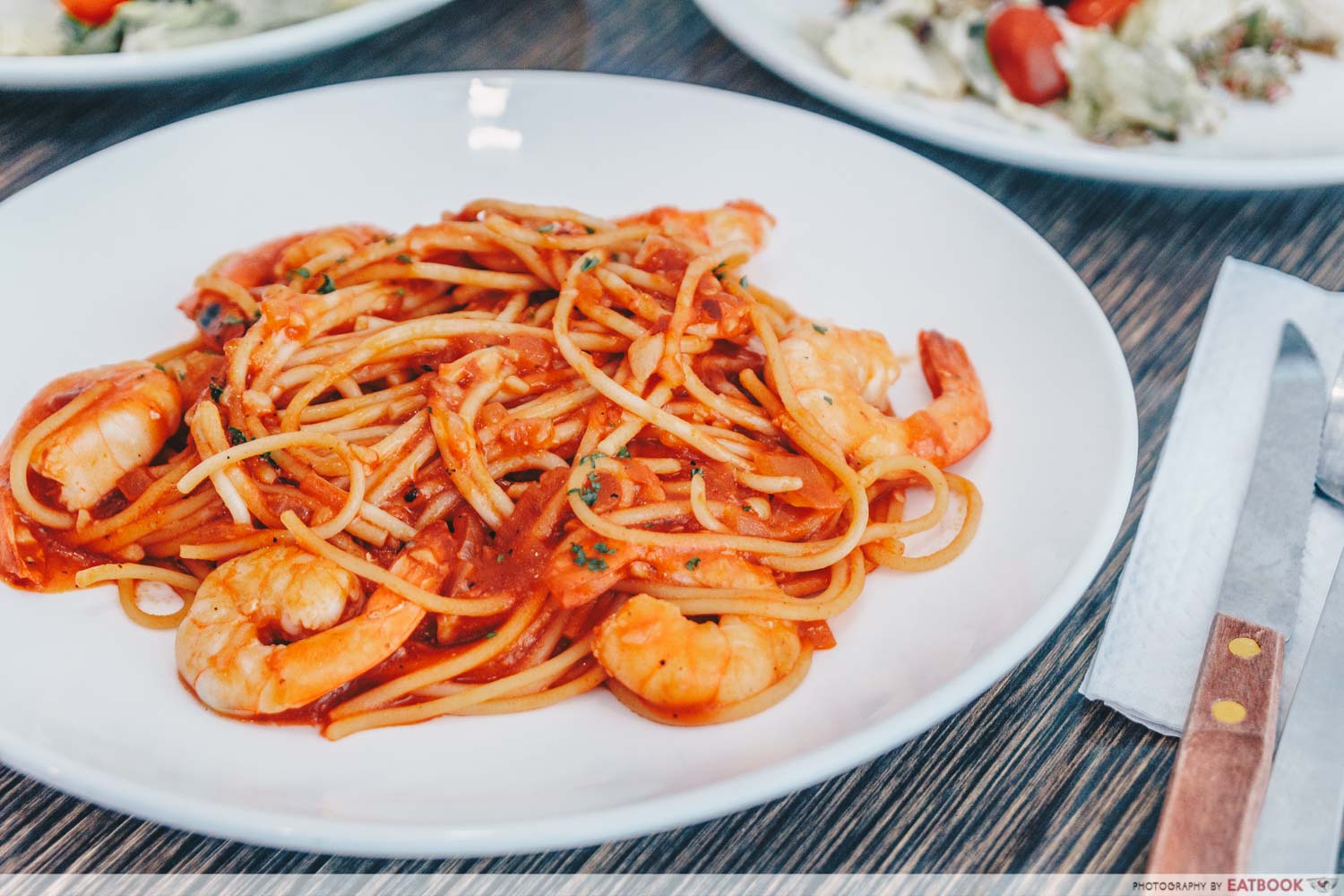 There was a light seafood fragrance that permeated from the Prawn Marinara ($9.90). It was like a slight sea breeze wafting through waves of tomato sauce.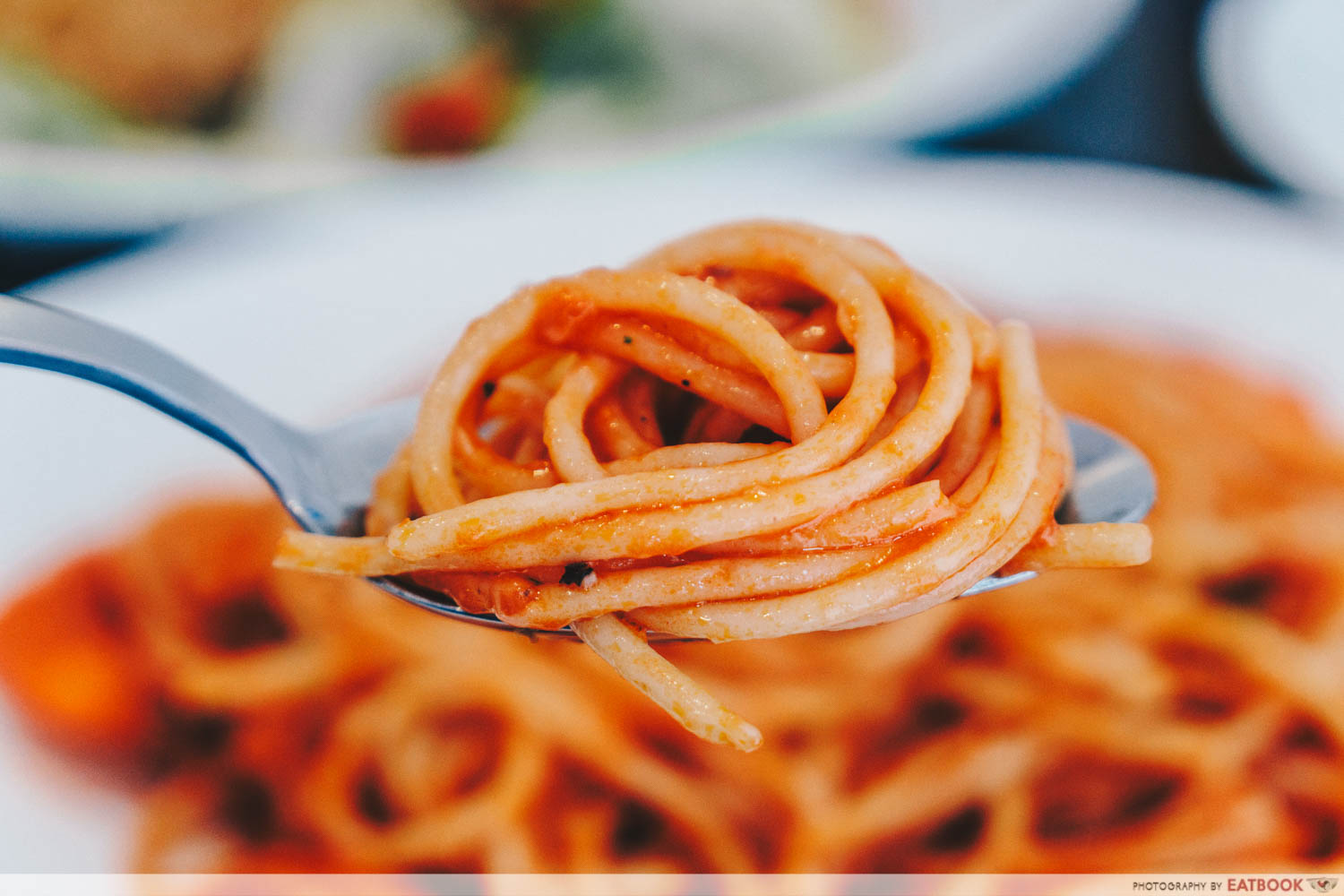 The sauce clung well onto the noodles, and every morsel of pasta was soaked in tomato goodness. Sadly, the sauce lacked in flavour. It would have been awesome if more herbs and tomato tartness were pumped in.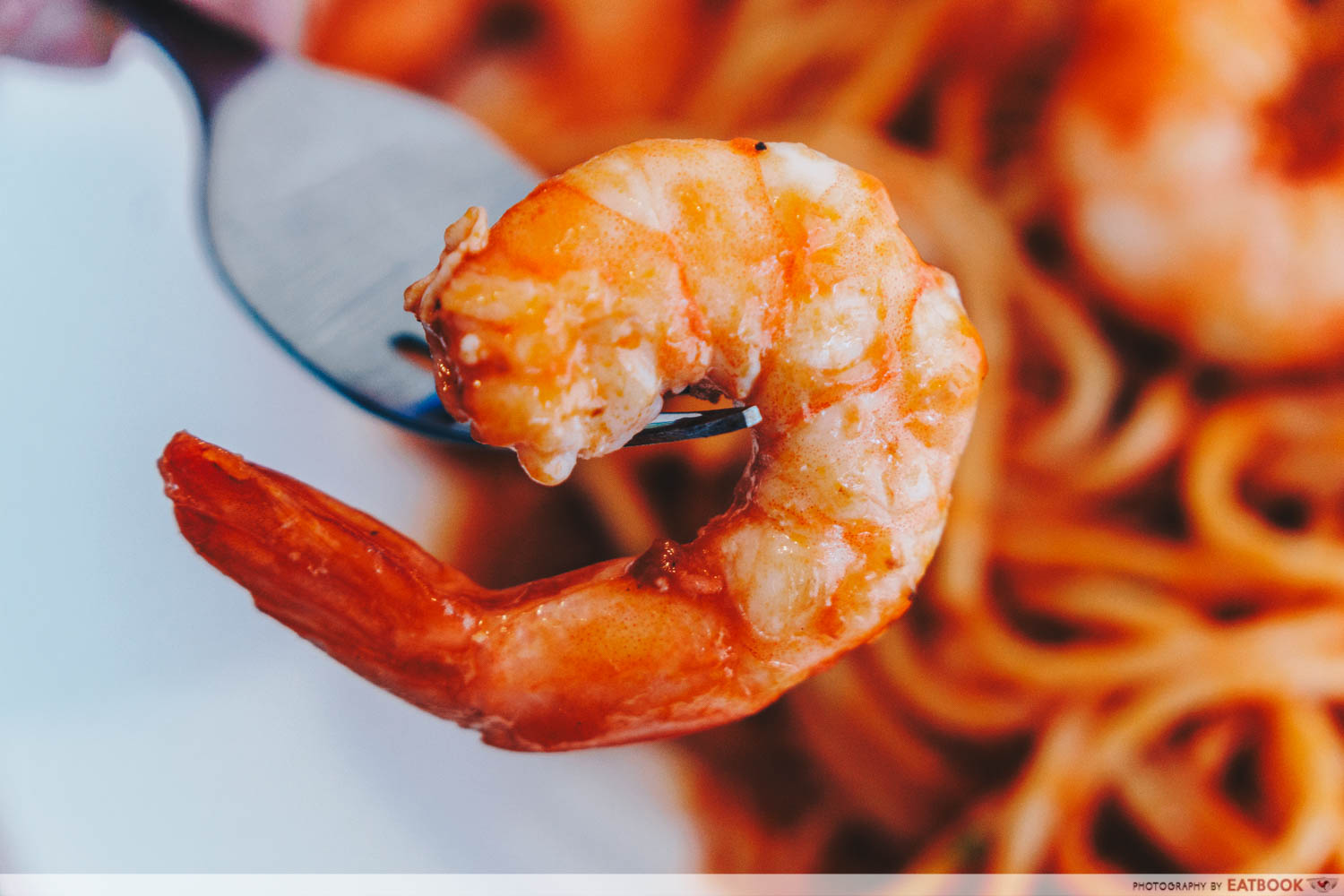 What impressed me, however, were the fresh prawns used. While many cafes use frozen prawns for convenience, the ones here were fresh with a gorgeous seafood sweetness.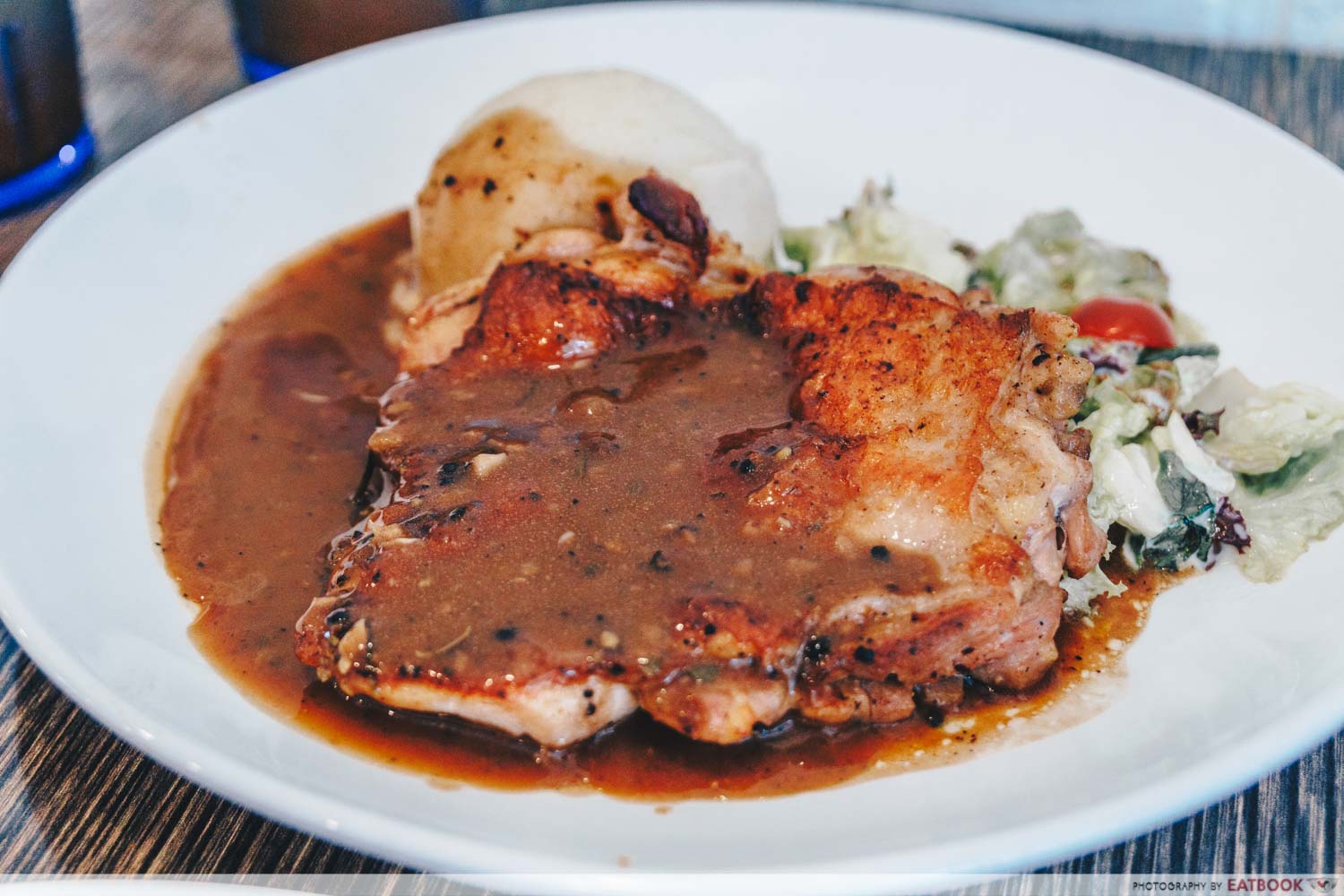 My last conquest was the Chicken Chop ($9.90); char-grilled chicken doused in black pepper sauce. The grilling conferred a slightly smoky flavour, which teased out a profound meatiness.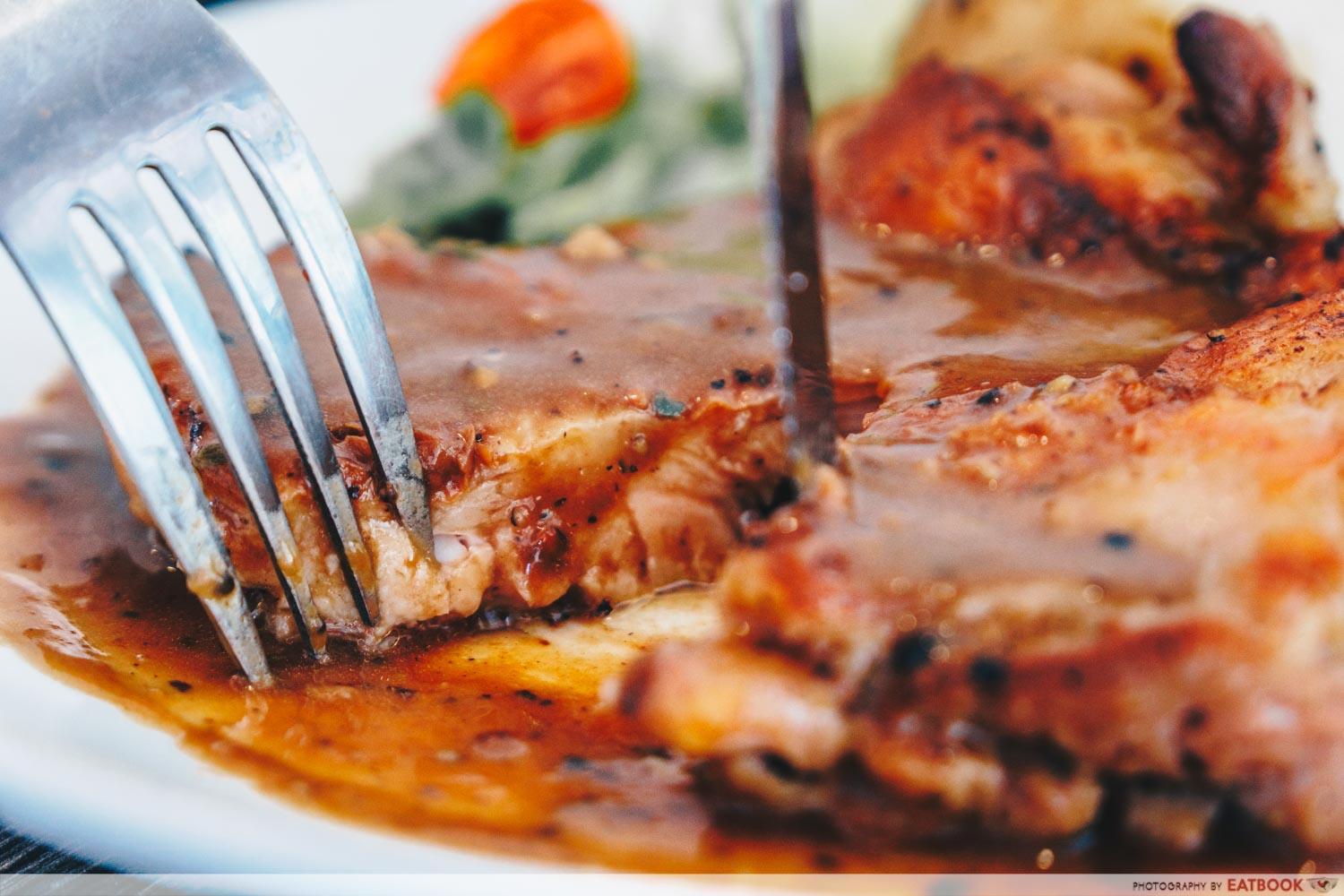 Similar to the pasta, it would have fared better with more seasoning. The chicken tasted boring and one-dimensional. Perhaps the addition of herbs and a more liberal amount of salt would have improved it.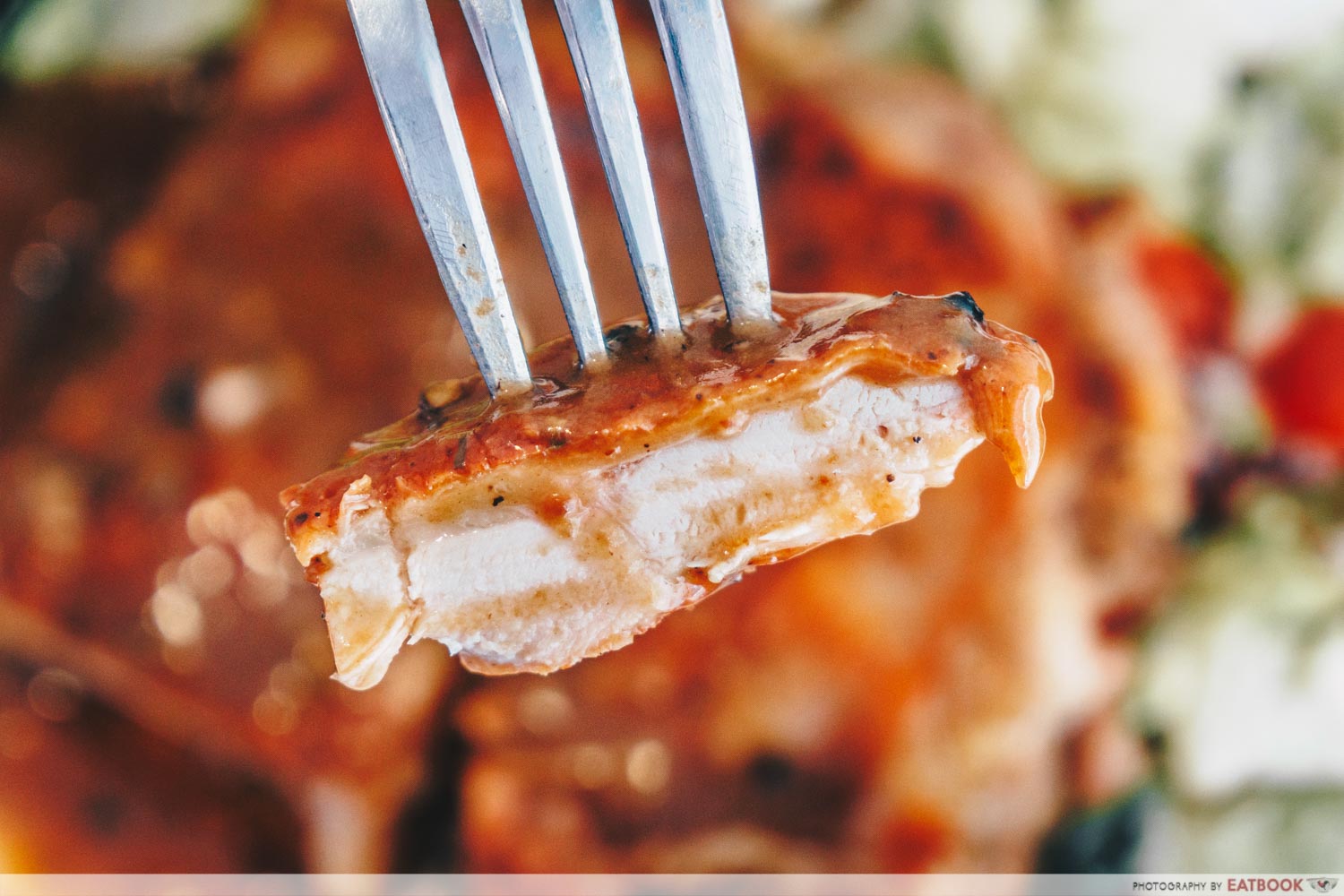 Thankfully, the black pepper sauce did relieve some of its woeful monotony, giving it pockets of heat and floral-pepper notes.
Ambience at Nineties Pasta and Grill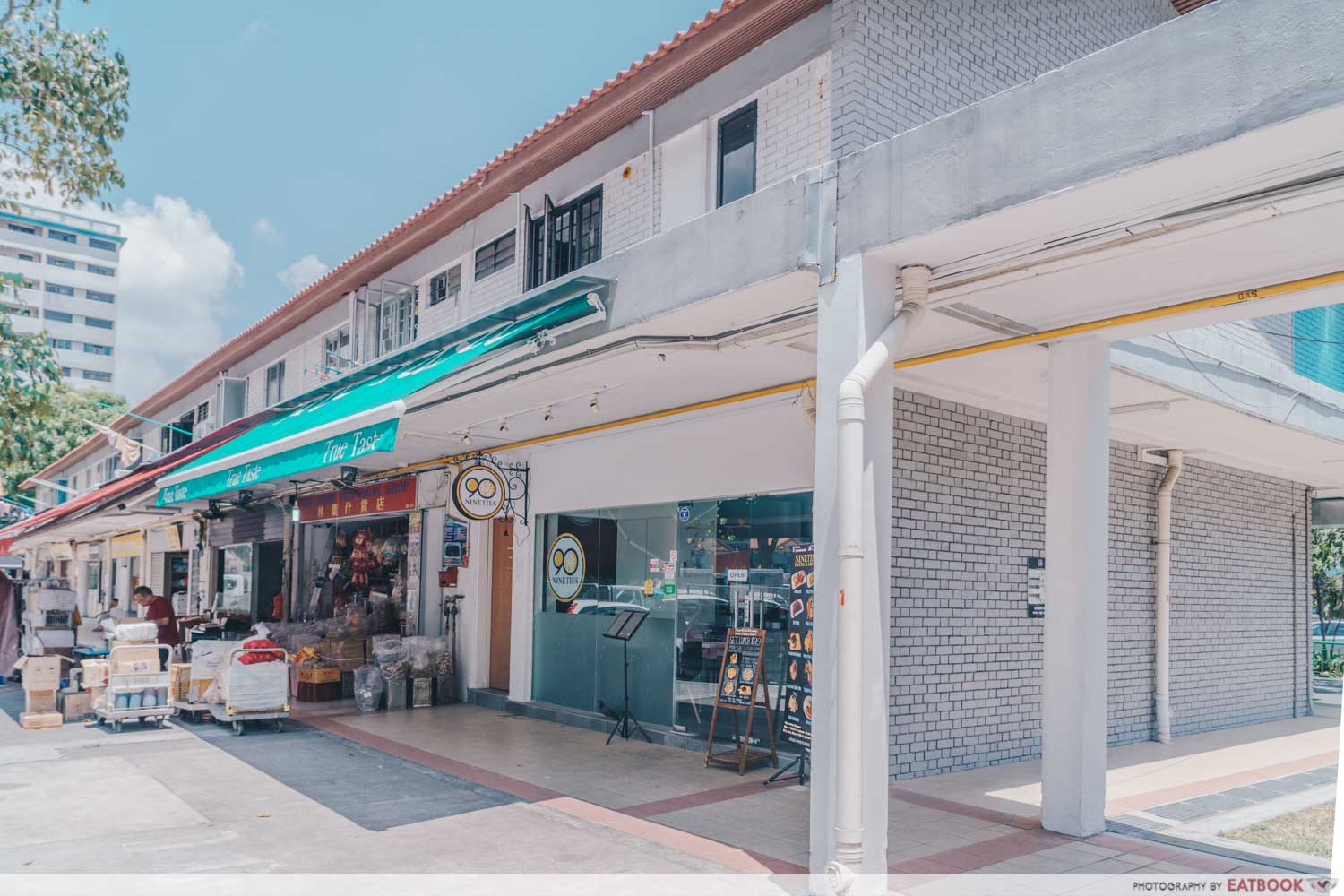 Hidden amidst the towering stacks of HDB blocks, Nineties Pasta and Grill is shielded from the noises of this world. It's incredibly tranquil here.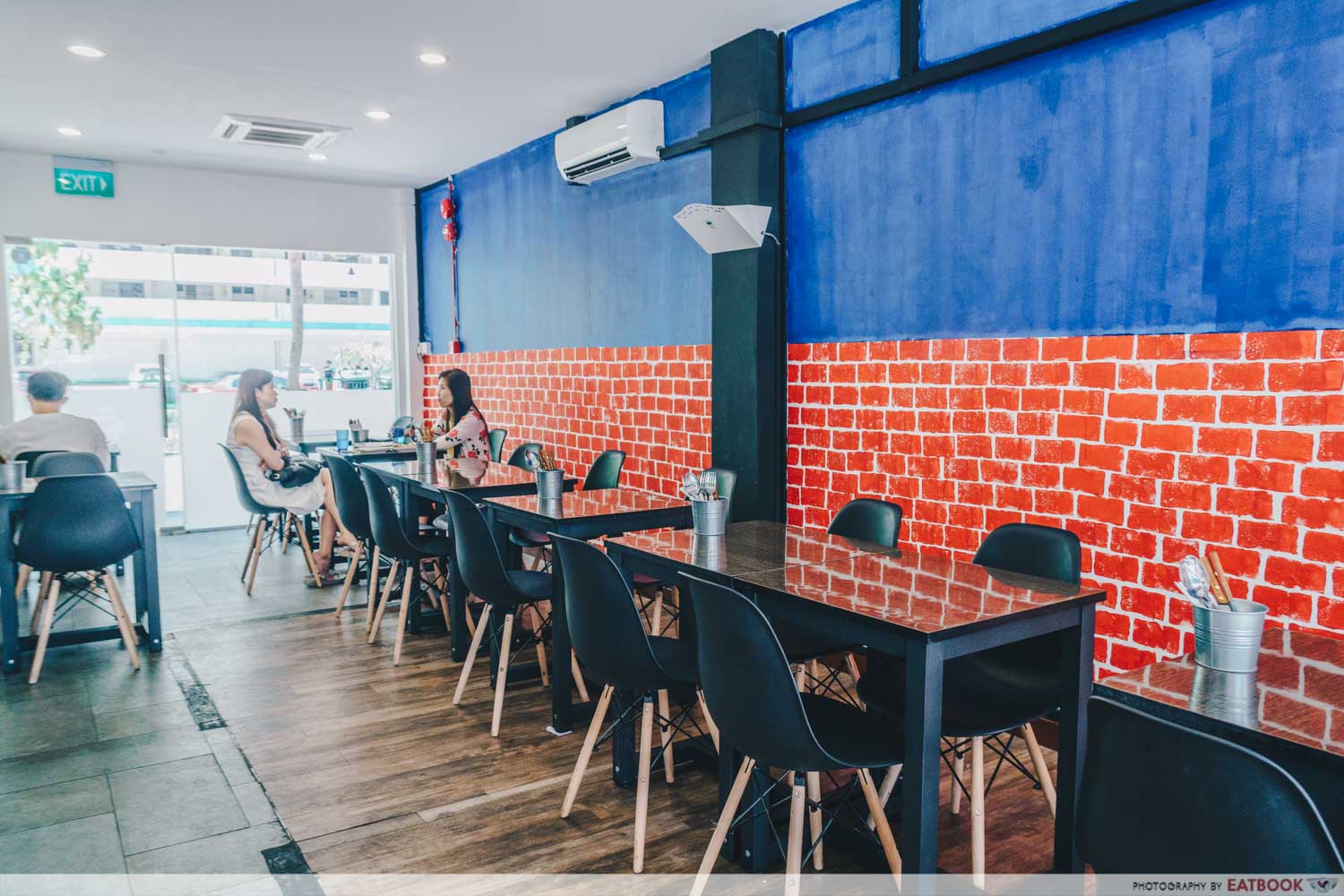 The pseudo-brick walls painted with a crimson red and Scandinavian-inspired furniture also provide a certain down-to-earth vibe.
It doesn't aim to be pretentious, cutting edge, or blingy. It's an honest cafe that serves equally honest food.
The verdict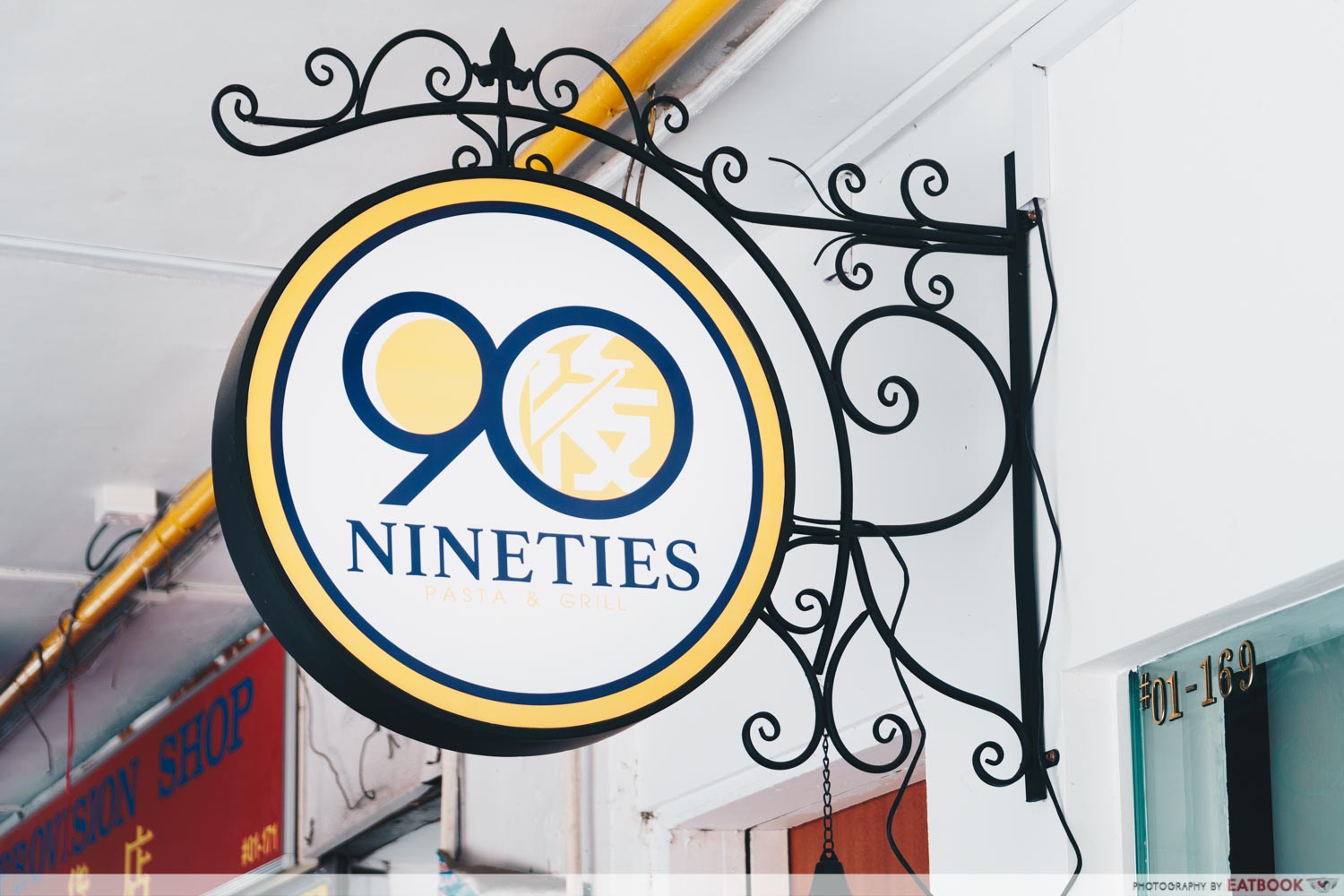 As I sipped on my sixth glass of iced lemon tea, I began to fall in love with the beauty of it all – the cafe's origin story, the ambience, and yes, the lemon tea.
Granted there were a few misses, but it's only natural for newly minted eateries – one that's just four months old. I am confident that by the next time I visit, there's gonna be an improvement in their quality of dishes.
Address: 47 Sims Place, #01-169, Singapore 380047
Opening hours: Daily 11:30am to 9:30pm
Tel: 6909 2423
Website
Photos taken by Leong Kit Shan.
This is an independent review by Eatbook.
Summary
Pros
– Good ambience
– Affordable set meals
Cons
– Some dishes were sub-par
Recommended dishes: 90's Fried Chicken ($9.90)
Opening hours: Daily 11:30am to 9:30pm
Address: 47 Sims Place, #01-169, Singapore 380047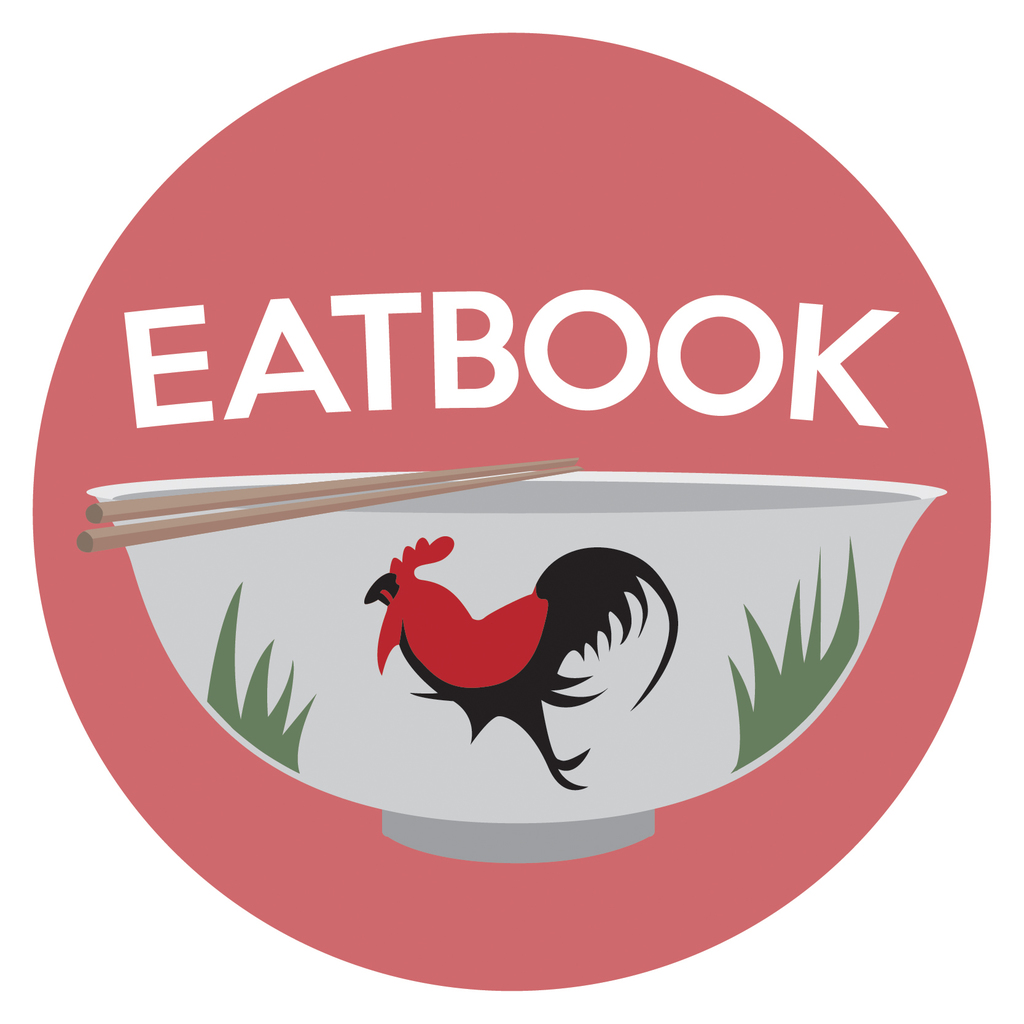 Drop us your email so you won't miss the latest news.