NISSIN's new Japanese style ramen bowls – Kyushu Black and Tokyo Shoyu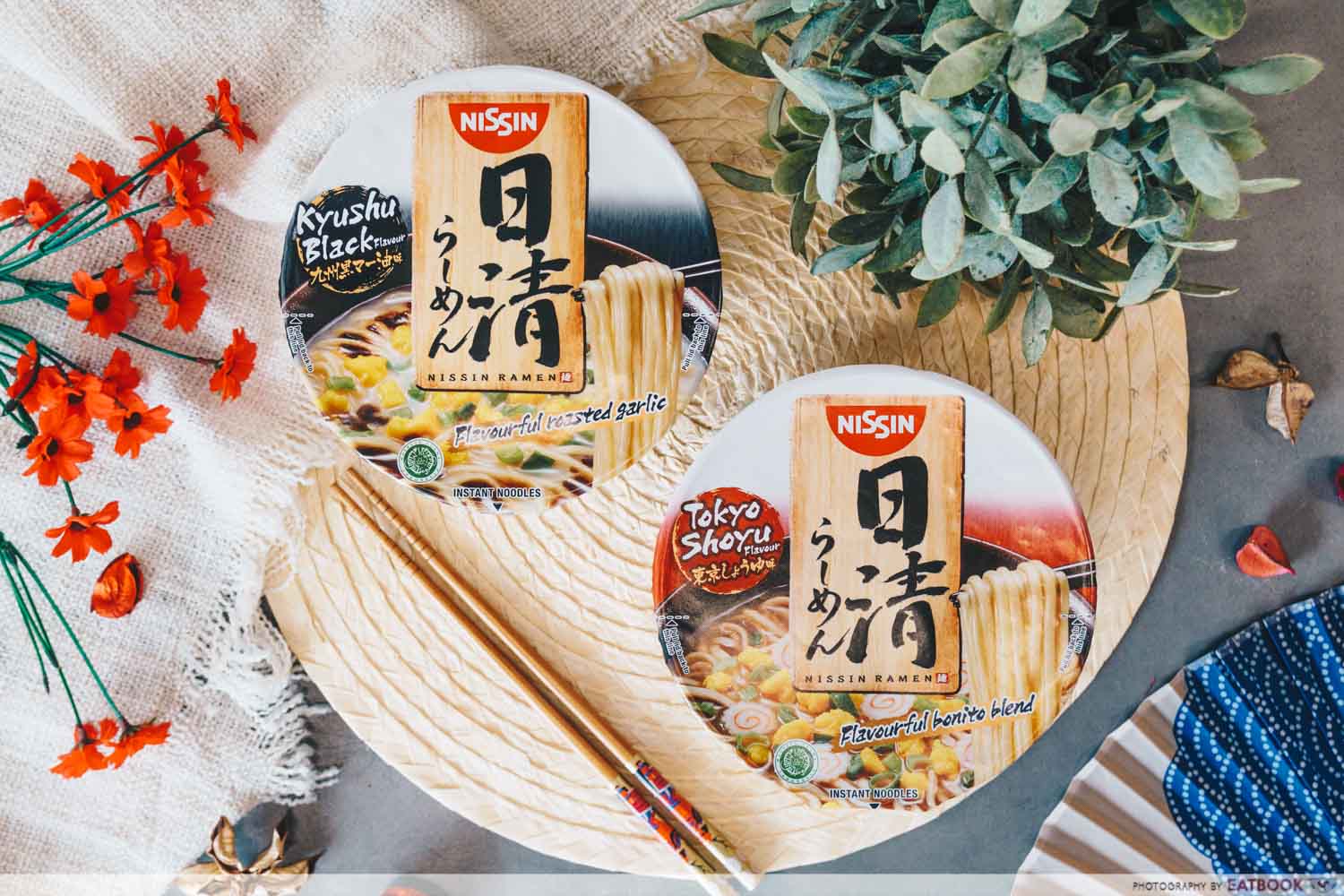 NISSIN and I go way back. During my secondary school days, their amazing Seafood Curry Cup Noodles was my daily source of sustenance, thanks to its portability and fuss-free prep. 10 years later, they're still my go-to instant food. That being said, there are times when my now-refined taste buds crave for something a lil' more luxe to chow down during Terrace House binging sessions.
Enter the new NISSIN RAMEN Kyushu Black and Tokyo Shoyu. The former has an intense black garlic broth while the latter sports a gentle bonito finish. Boasting robust flavours and springy noodles, these two ramen are pretty much what you would get along Japan's Ramen Street, condensed into convenient bowls.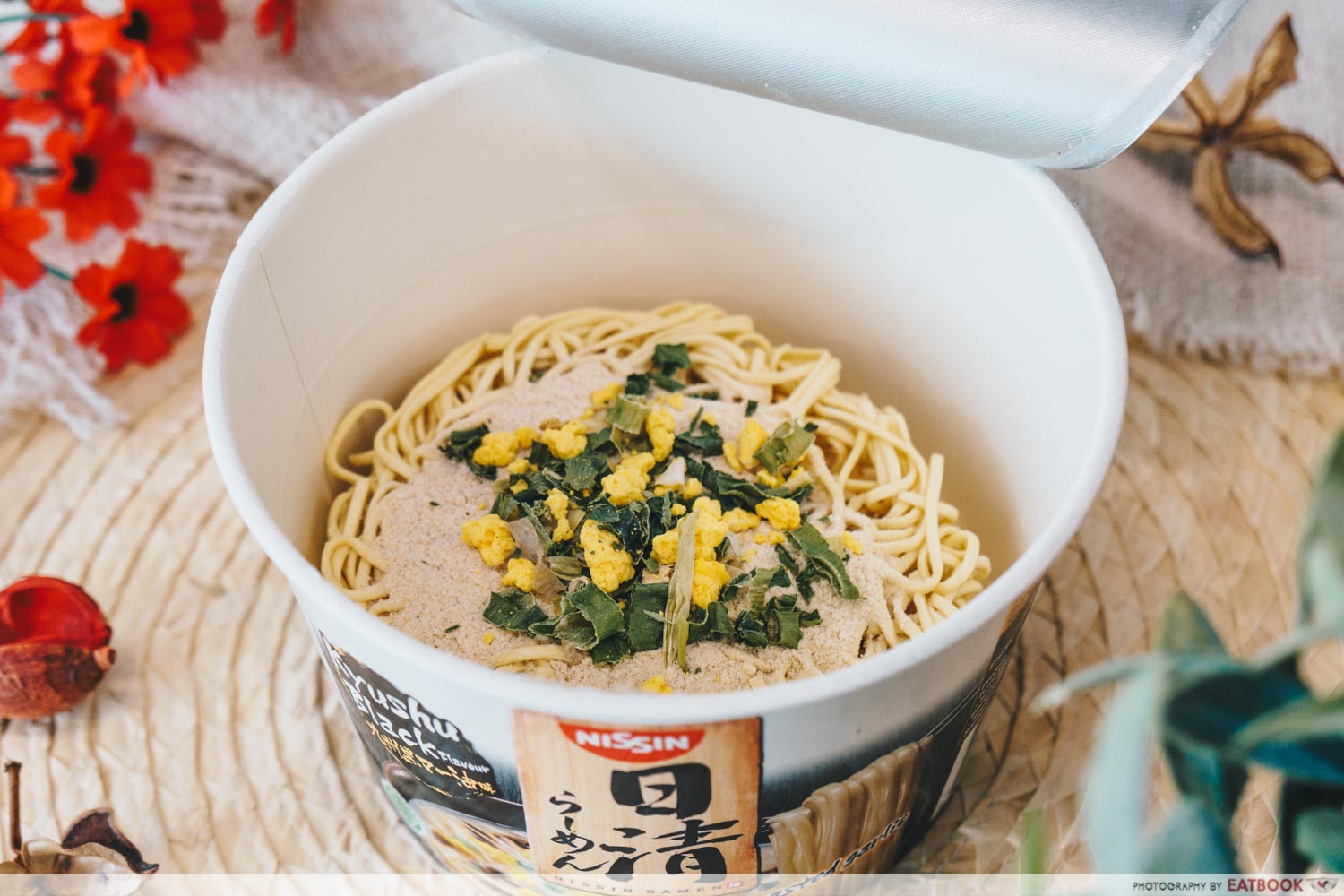 In its uncooked form, you can make out the usual suspects capping the Kyushu Black noodles including egg bits, spring onions and seasoning powder. A modest display, but not exactly impressive.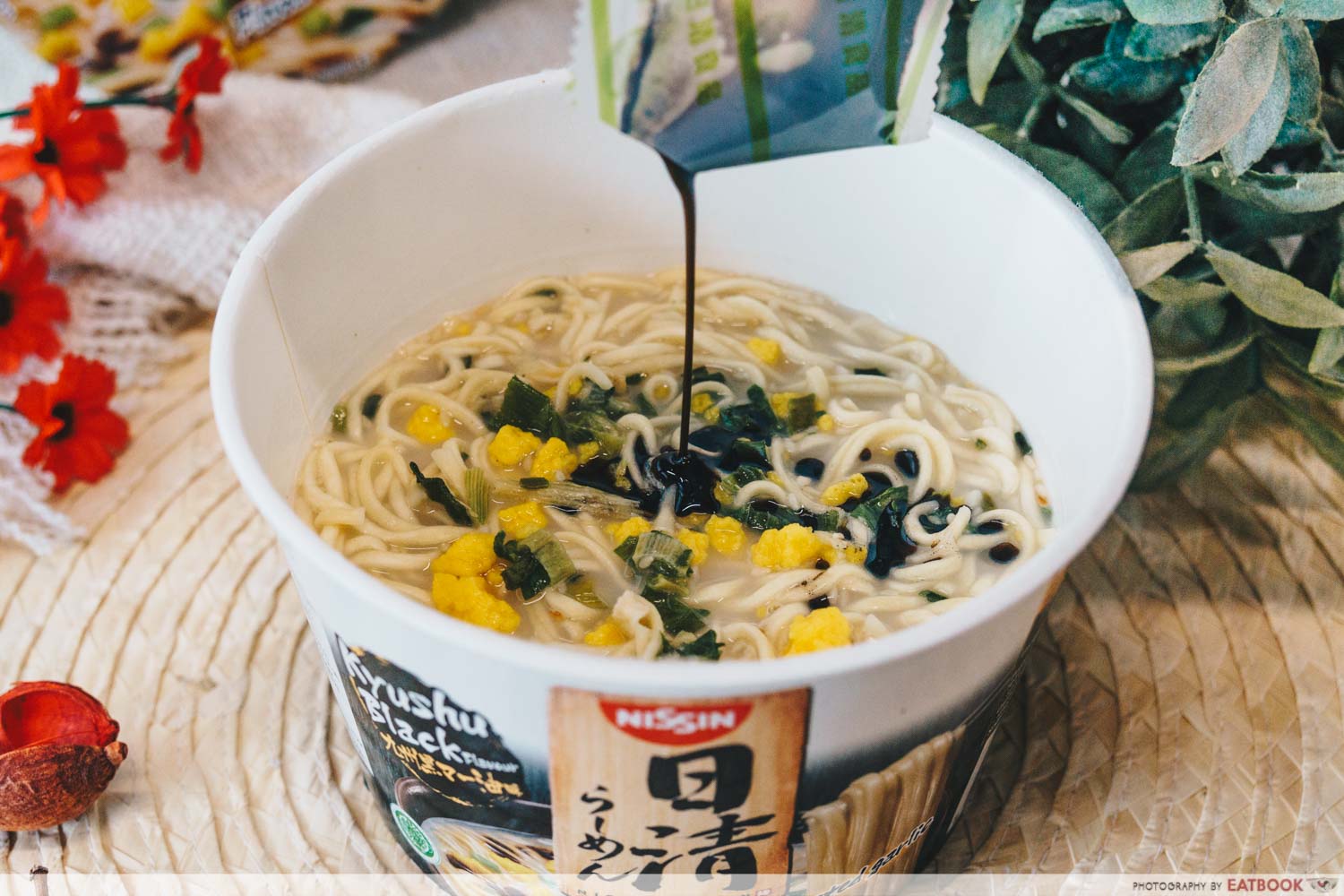 The real magic happens after you let it boil for four minutes. Open the lid and you'll be greeted with a tantalising milky broth that won't look out of place at Ichiran. Finish off the act by pouring in the black garlic seasoning oil, and you'll be hit with a sweet caramel scent that whets your appetite.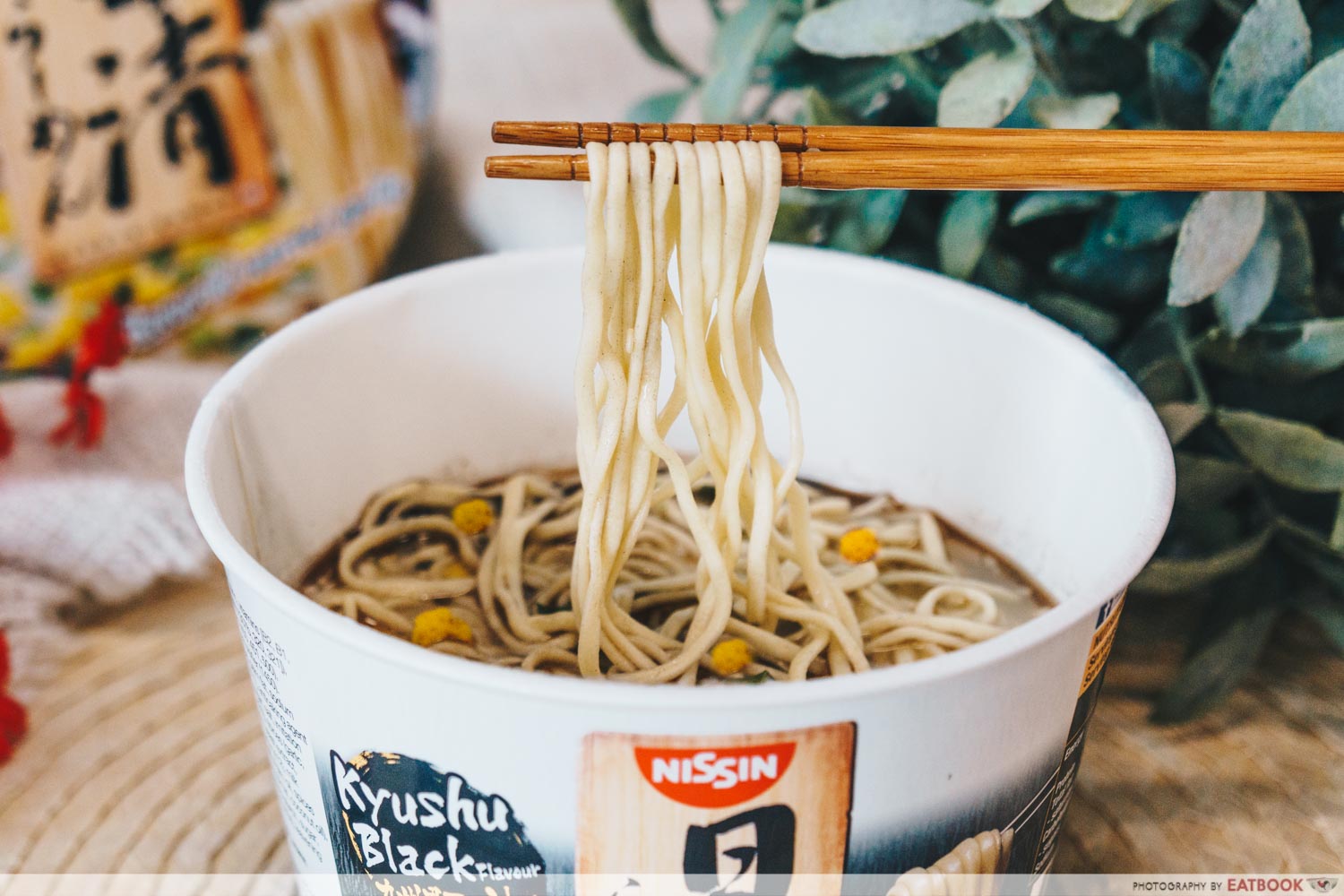 The premium vibe extends to the texture and taste of the noodles. As we lifted the noodles, we noticed that they were thicker and straighter than the regular Cup Noodles variety. Taking our first bite, we immediately fell in love with how springy they were. It also carried the black garlic oil really well, making it unctuously delicious to slurp up. One colleague likened it to ee-fu noodles.
10 Spicy Ramen Dishes At Japanese Restaurants That Will Set Your Mouth On Fire
Taste-wise, its creaminess is in the same ballpark as NISSIN Cup Noodles' Kyushu White, although it's way more savoury. Thankfully, it doesn't feel jelak at all thanks to the tanginess of the garlic oil.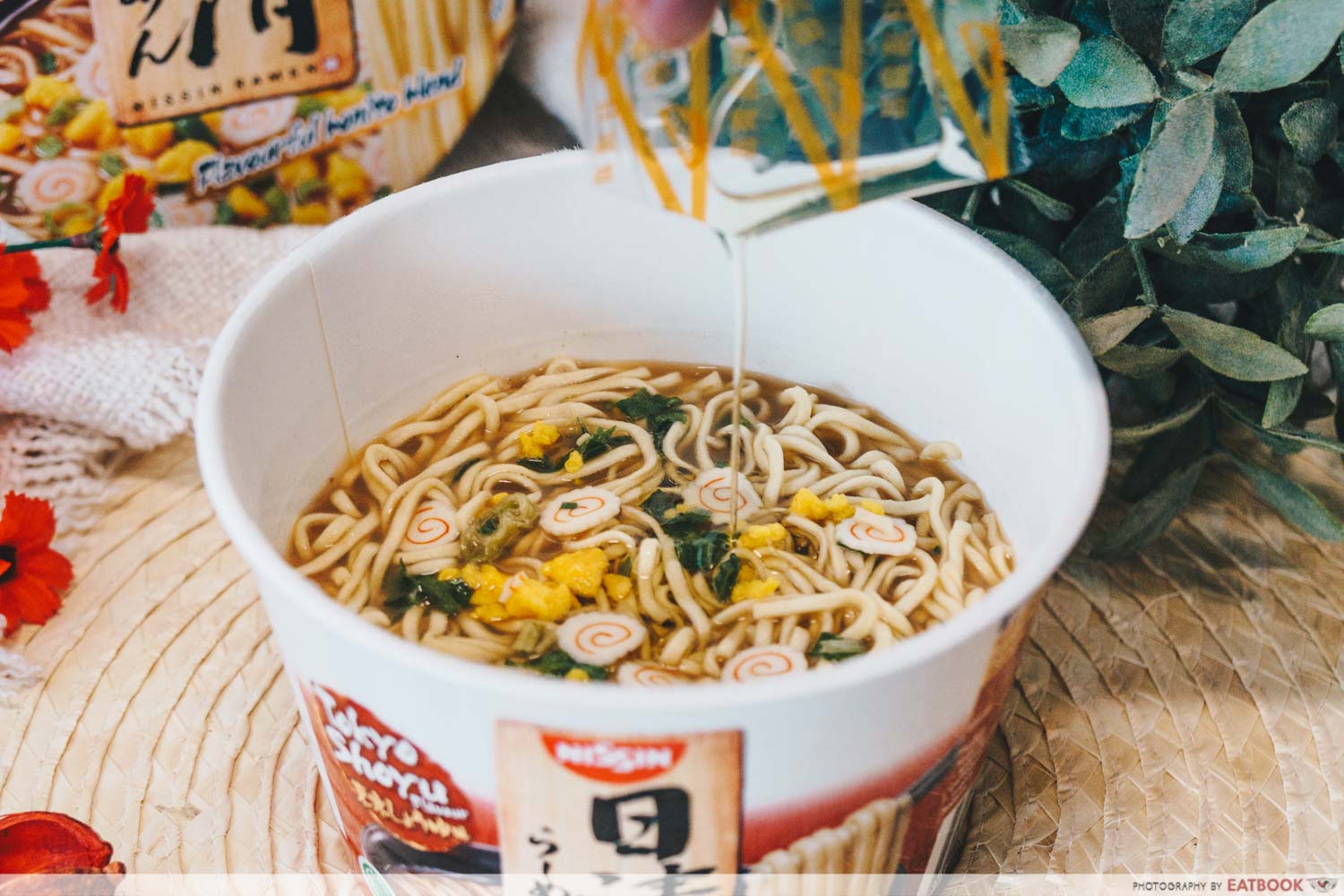 If you're on #TeamShoyu, the NISSIN RAMEN Tokyo Shoyu will strike your fancy with its mellow bonito broth that's akin to dashi broth. Packing loads of umami flavour, this full-bodied yet gentle dish makes for comforting food on a rainy day.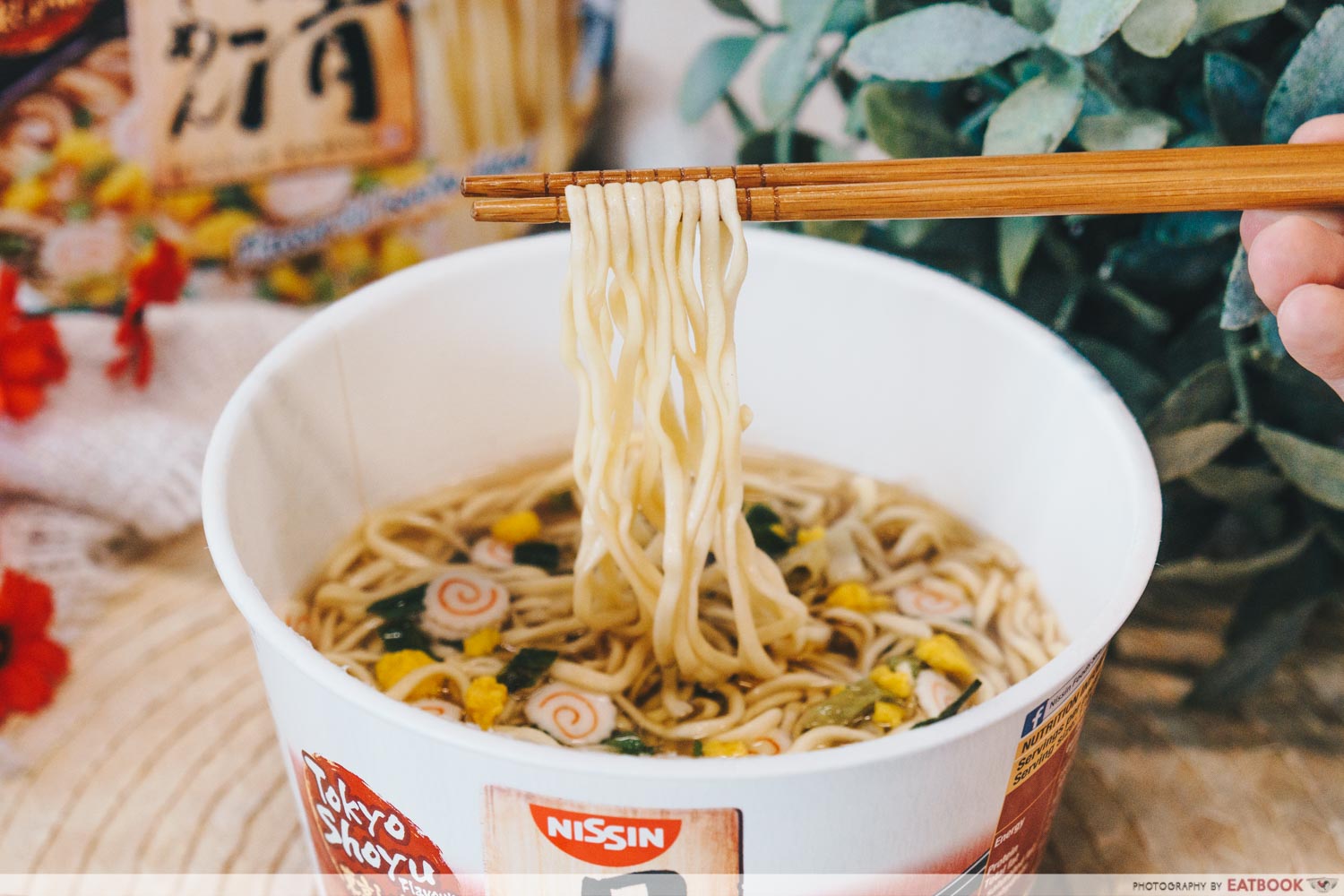 Topped with loads of fish cake, egg and spring onion, this ramen suits those who appreciate having a medley of ingredients in their bowl.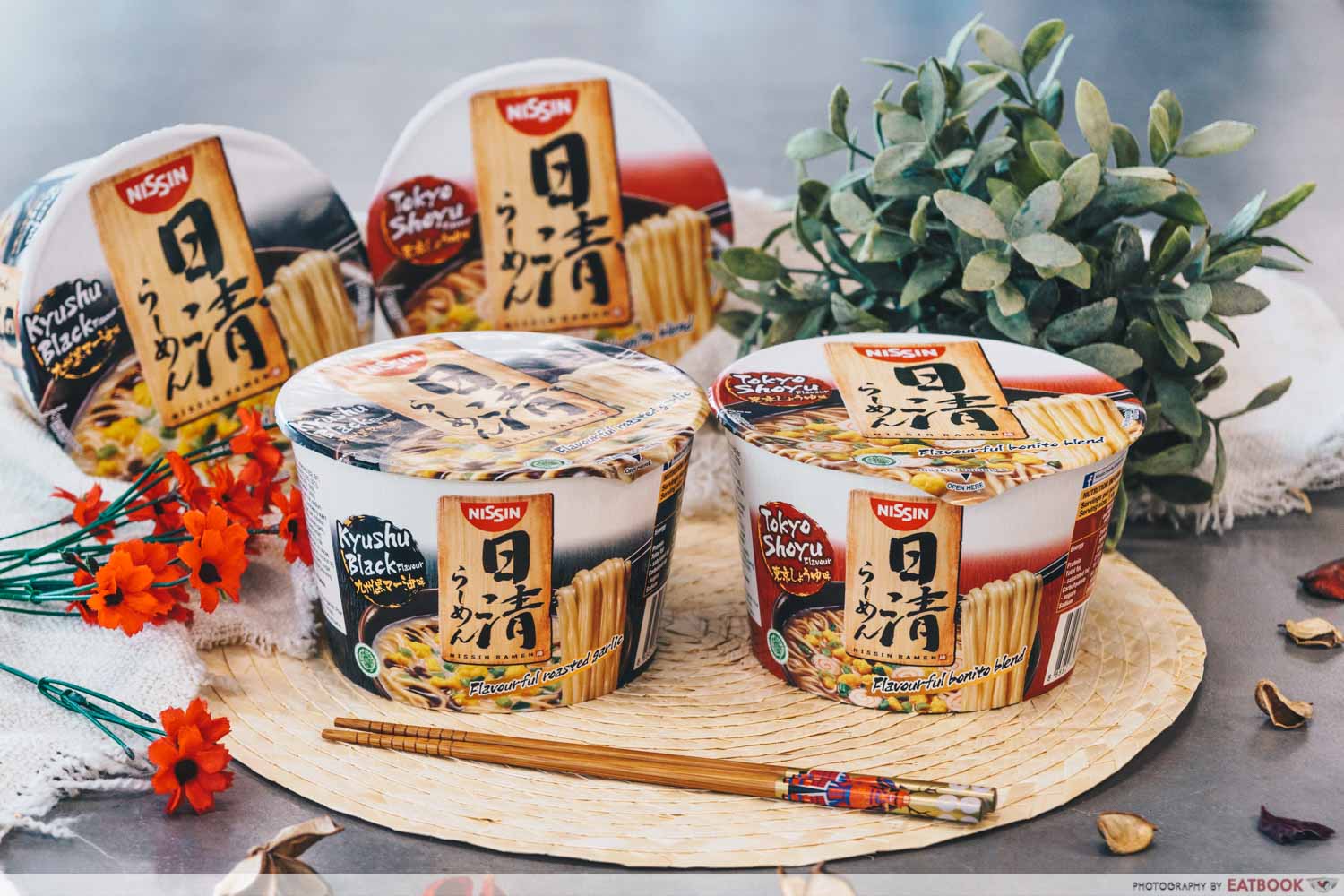 Available now in major supermarkets and e-commerce websites, NISSIN's new ramen let you have restaurant quality noodles anywhere you want. The Kyushu Black and Tokyo Shoyu flavours check off almost all the boxes of legit Japanese ramen, and I definitely see them as viable options for days I crave for filling food on an empty wallet.
This post is brought to you by Nissin Foods Singapore.
Photos taken by Lim An.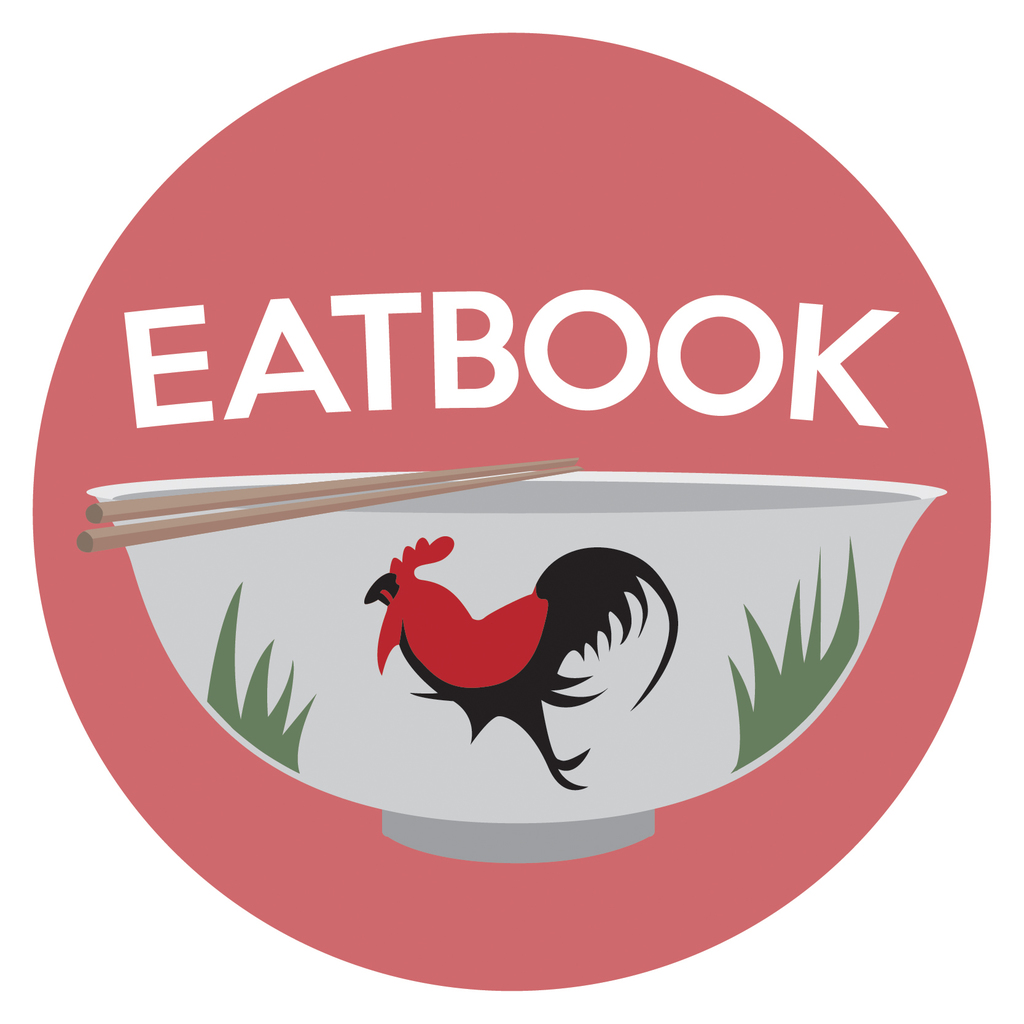 Drop us your email so you won't miss the latest news.