Teck Hin Delicacies for chee cheong fun
Ghim Moh Market & Food Centre is one of those hawker centres that's packed with good food. Weekends, especially, see snaking queues as people jostle for their favourite carrot cake, char kway teow, and more. Teck Hin Delicacies is one such stall. Previously known for their porridge, they're now selling only one item: chee cheong fun.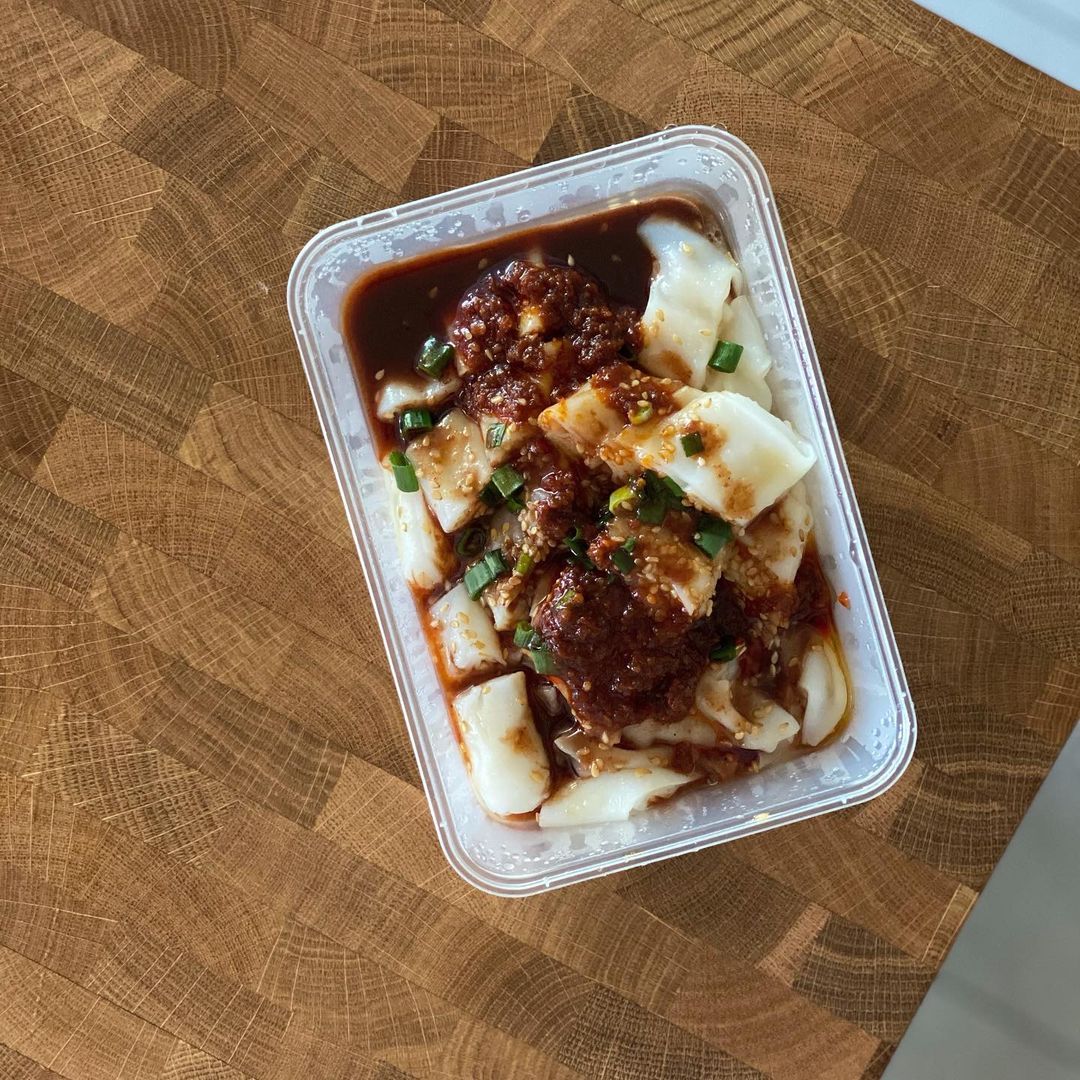 Image credit: @fatbandits
Despite having only one item on the menu, there's a long line of folks waiting for their chee cheong fan fix at Teck Hin Delicacies almost daily. Business starts at 6:30am each day, and heading to the stall anytime after 10am is a risky endeavour, as there's usually either a queue, or they're completely sold out.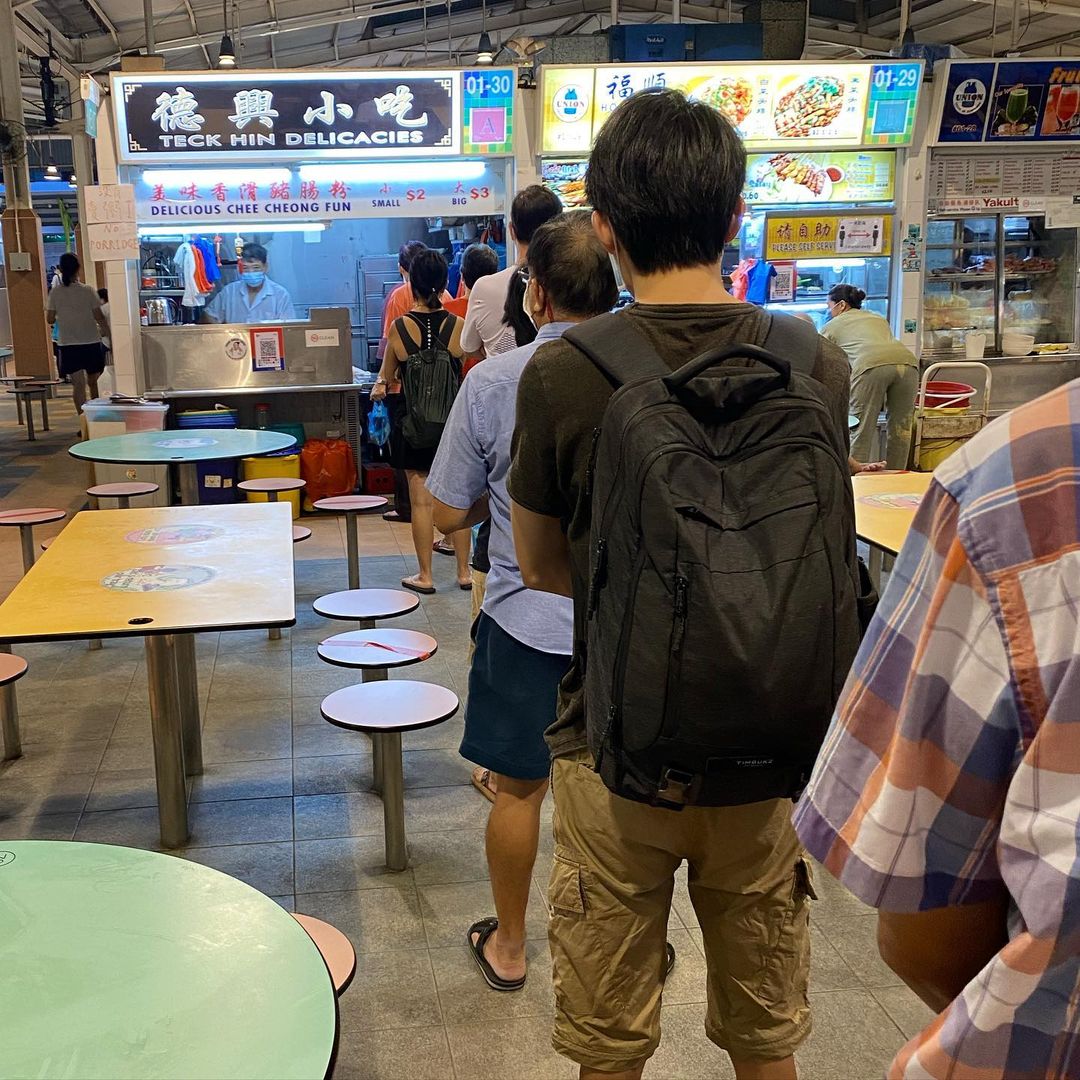 Image credit: @gl_live2eat
Unlike the chee cheong fun dishes by ex-restaurant chefs that have been making waves of late, Teck Hin Delicacies serves their Delicious Chee Cheong Fun plain—dressed in a blend of sesame oil, light soya sauce, and a dash of sweet sauce, and garnished with chopped scallions and white sesame seeds. There's also a hei bee-rich chilli, which you can opt to have with or without.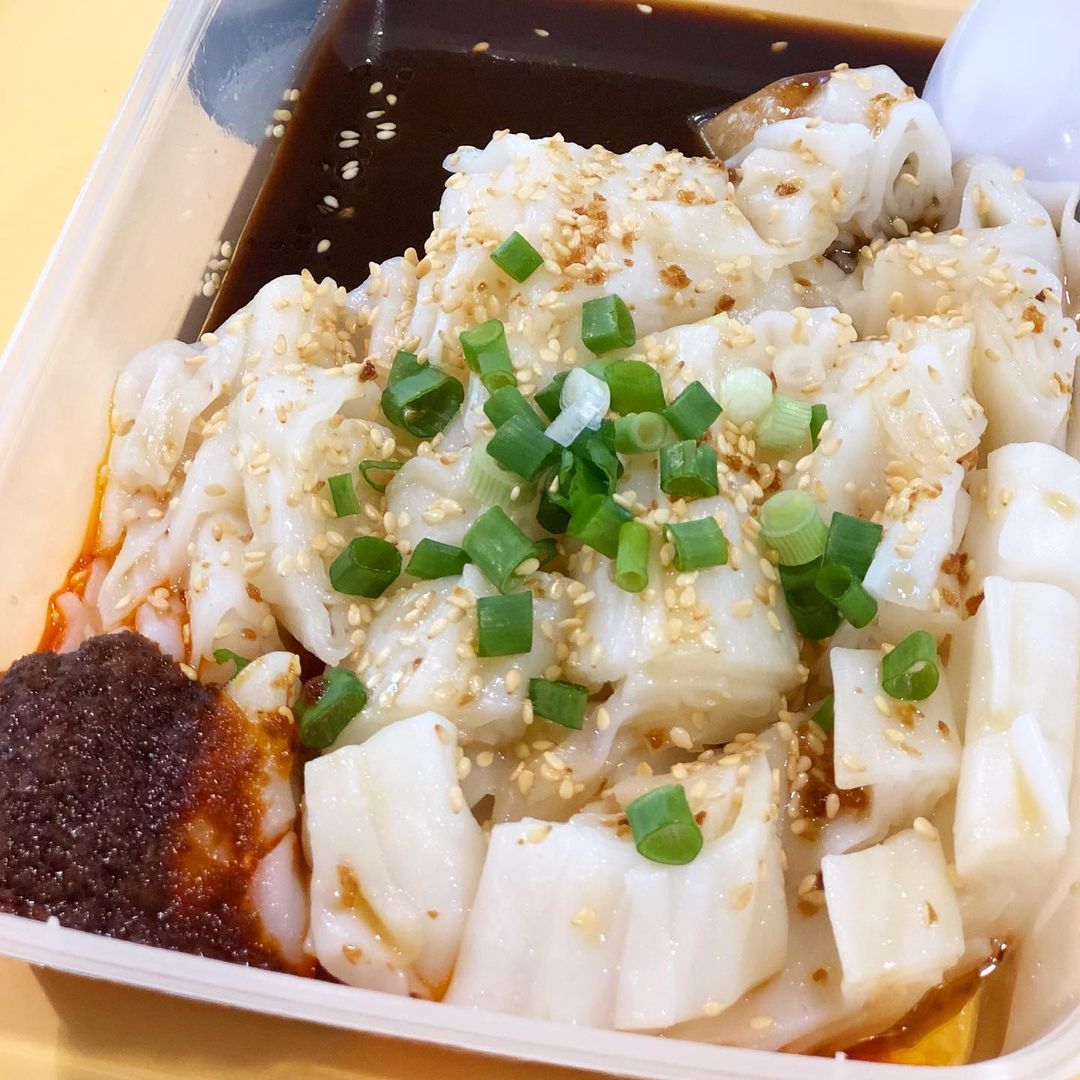 Image credit: @jocakezbake
Ordering here is also as simple as it gets: you either go for the $2 or $3 option—the former for when you're just peckish, and the latter when you're hungry. Even without the sweet sauce, the chee cheong fun here is tasty enough. The chilli is a must-have though, as it adds layers of flavour with the umami-rich hei bee it's made with.
The Headless Baker: Famous Hawker Bakery With Pastries From $3 Opens New Outlet At Star Vista
New to the Ghim Moh 'hood is The Headless Baker's new branch at Star Vista, where you can head to for French-style pastries from $3. Otherwise, Ice On You is another hawker stall in Ghim Moh Market & Food Centre that's got XXL Thai milk tea shaved ice!
Address: 20 Ghim Moh Road, #01-30, Ghim Moh Market & Food Centre, Singapore 270020
Opening hours: Daily 6:30am to 12pm (or sold out)
Ice On You Review: Hawker With XXL Thai Milk Tea Shaved Ice And More Bangkok-Style Desserts
Cover image adapted from @fatbandits' and @5ephir's posts.