U.F.O. series from NISSIN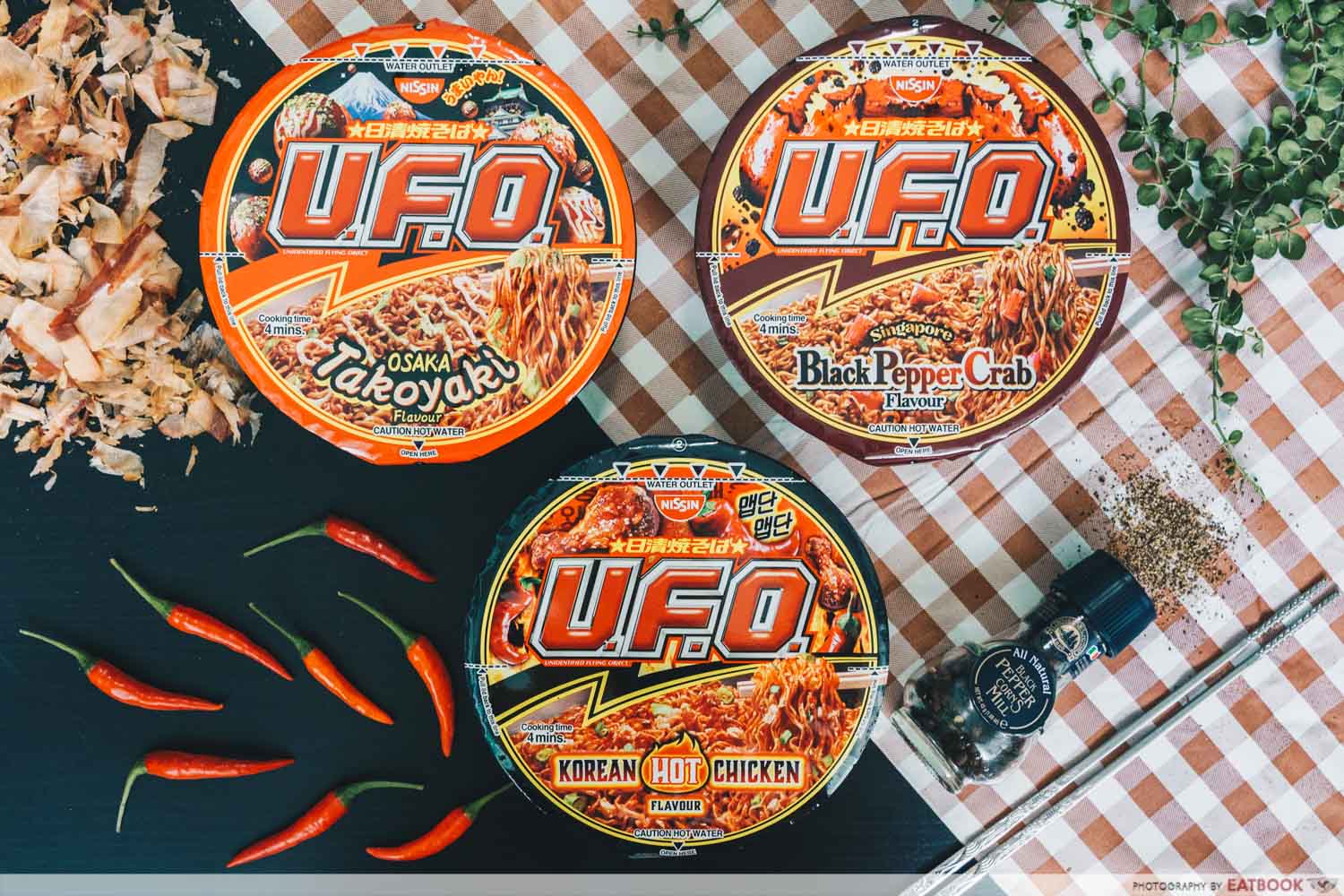 Although Singapore's 'Circuit Breaker' measures have got us crash landing till 1 June 2020, NISSIN's new U.F.O. instant noodles will take your taste buds outta' this world—satiating your cravings for takoyaki, black pepper crab, and Korean hot chicken in the process.
10 Spiciest Dishes In Singapore Including Level 27 Sambal Fried Chicken And Red Hell Ramen
Available in the above-mentioned flavours, these noodles will go at an introduction price of $1.40 (U.P $1.60), and can be found in most supermarkets. This means those on #TeamStayHome can try 'em without burning holes in their pockets.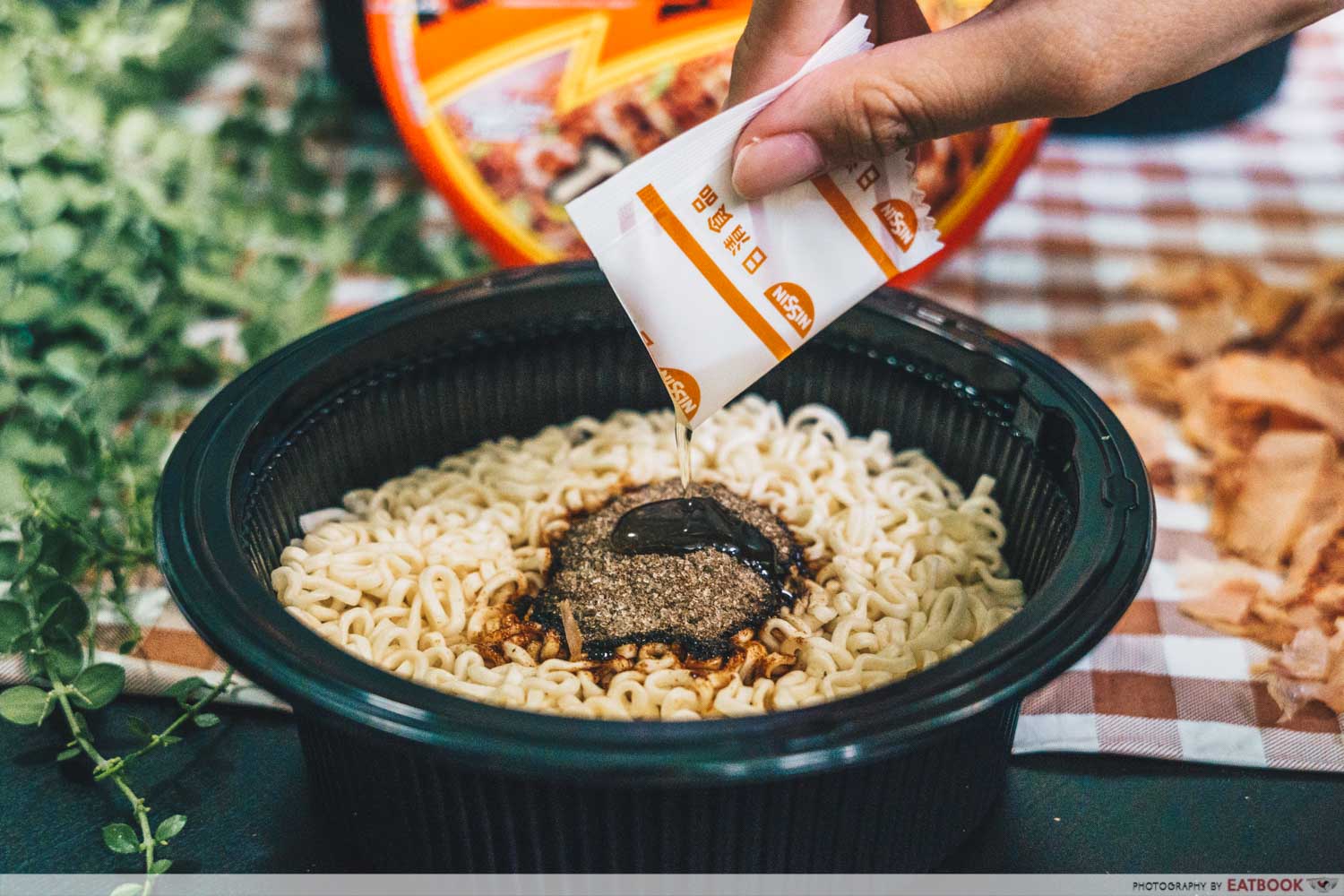 Boasting a seasoning powder that's infused with oyster, bonito, and takoyaki flavourings, the Osaka Takoyaki will take you to the streets of Dotonbori with a flavour profile that's akin to the famous Japanese dish.
The noodles have a smoky-savoury flavour that's reminiscent of bonito flakes, whetting your appetite with every slurp. The dish also comes with a packet of seaweed powder for a dollop of brininess. Rounding out the bowl is the Japanese mayo which brings everything together with its creaminess and richness.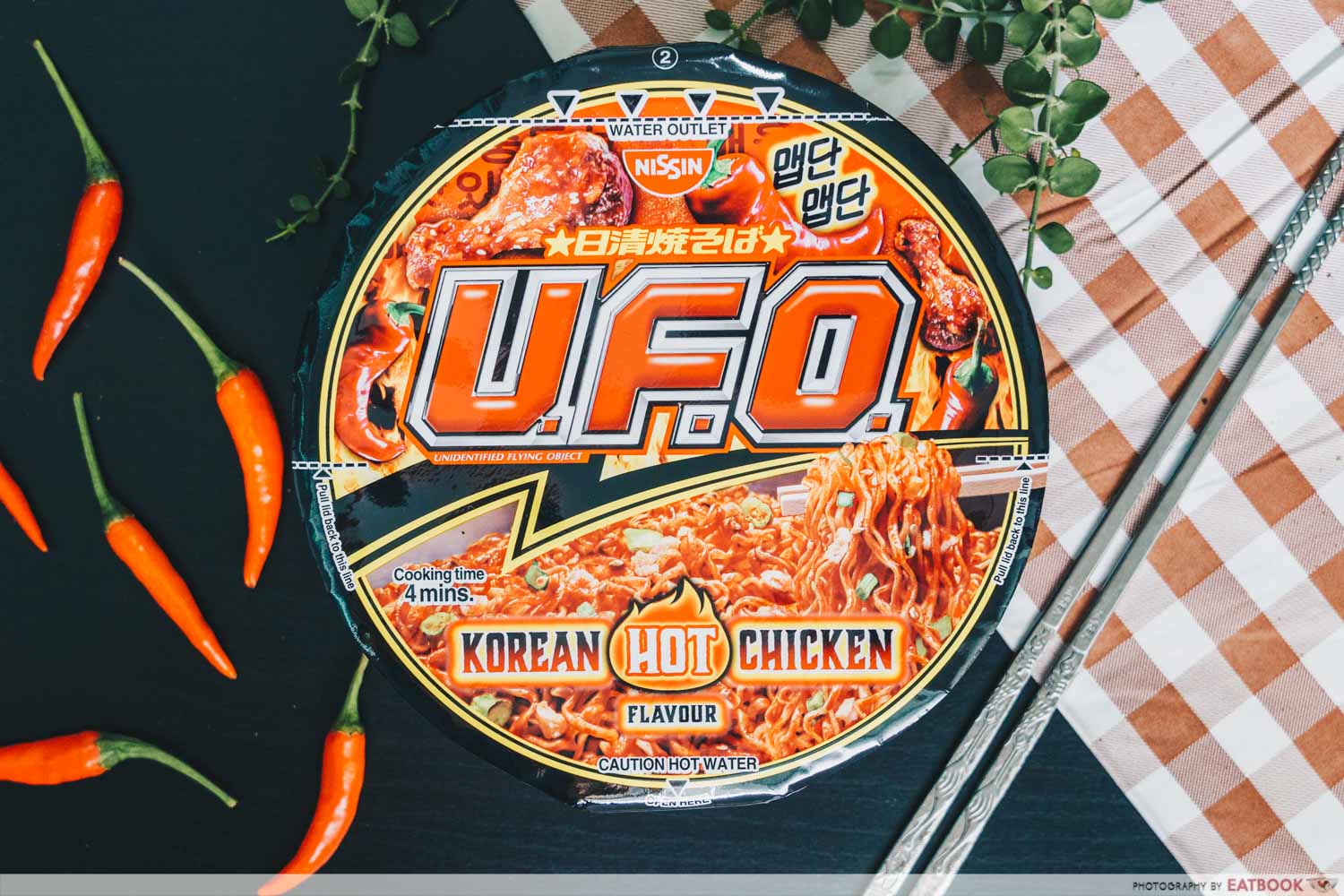 Spicy noodles are arguably the most popular kind of instant food in Singapore, and the Korean Hot Chicken makes a compelling case for your cabinet with its balance between spicy and umami flavours that are easy on your palate.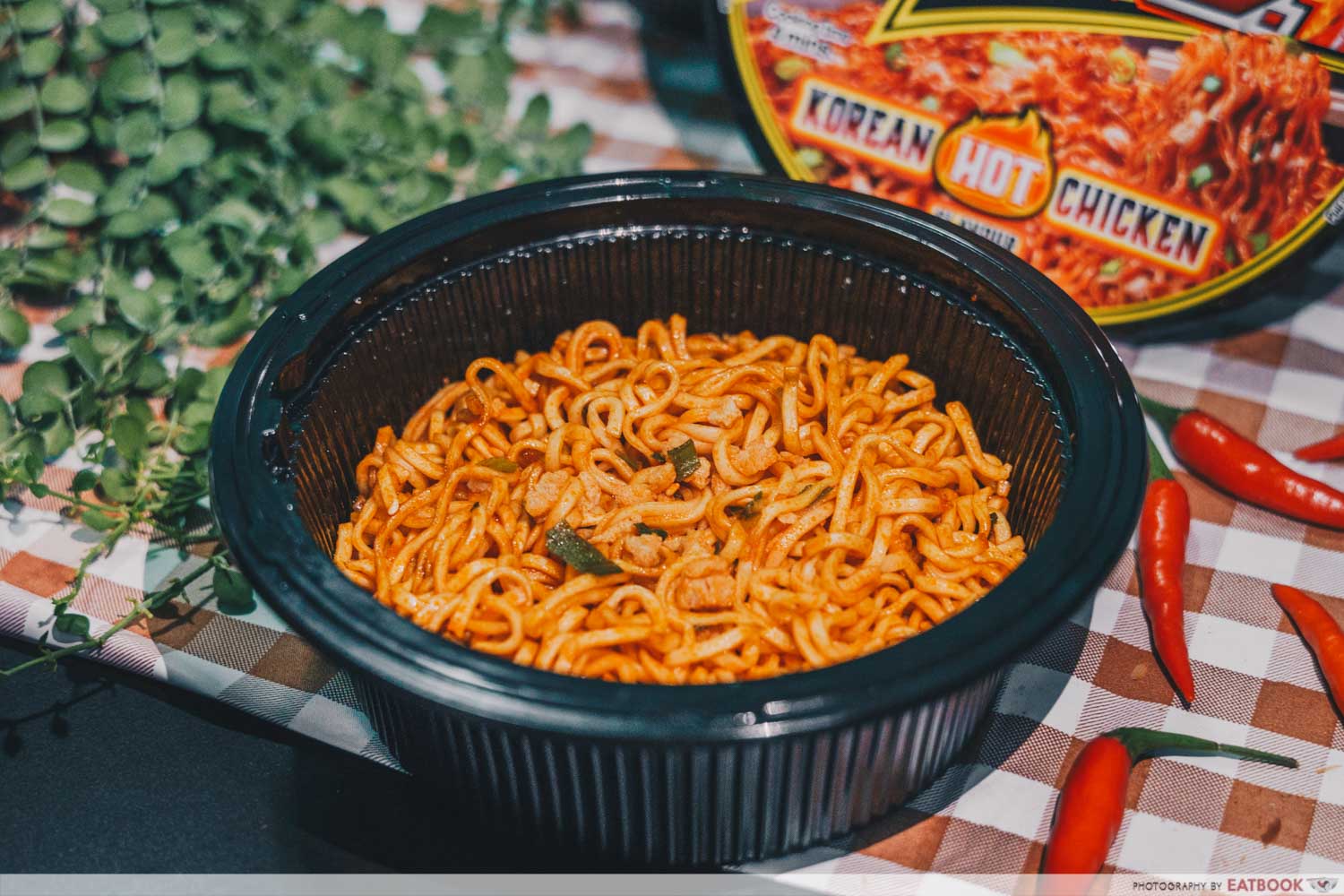 Don't let their foreboding red facade fool you; the noodles won't wage war on your tongue. They pack the right amount of heat, with enough kick to do justice to the 'spicy noodles' moniker. The bowl comes with a generous amount of chicken-like bits, so be sure to give it a good mix to get enough protein in every bite.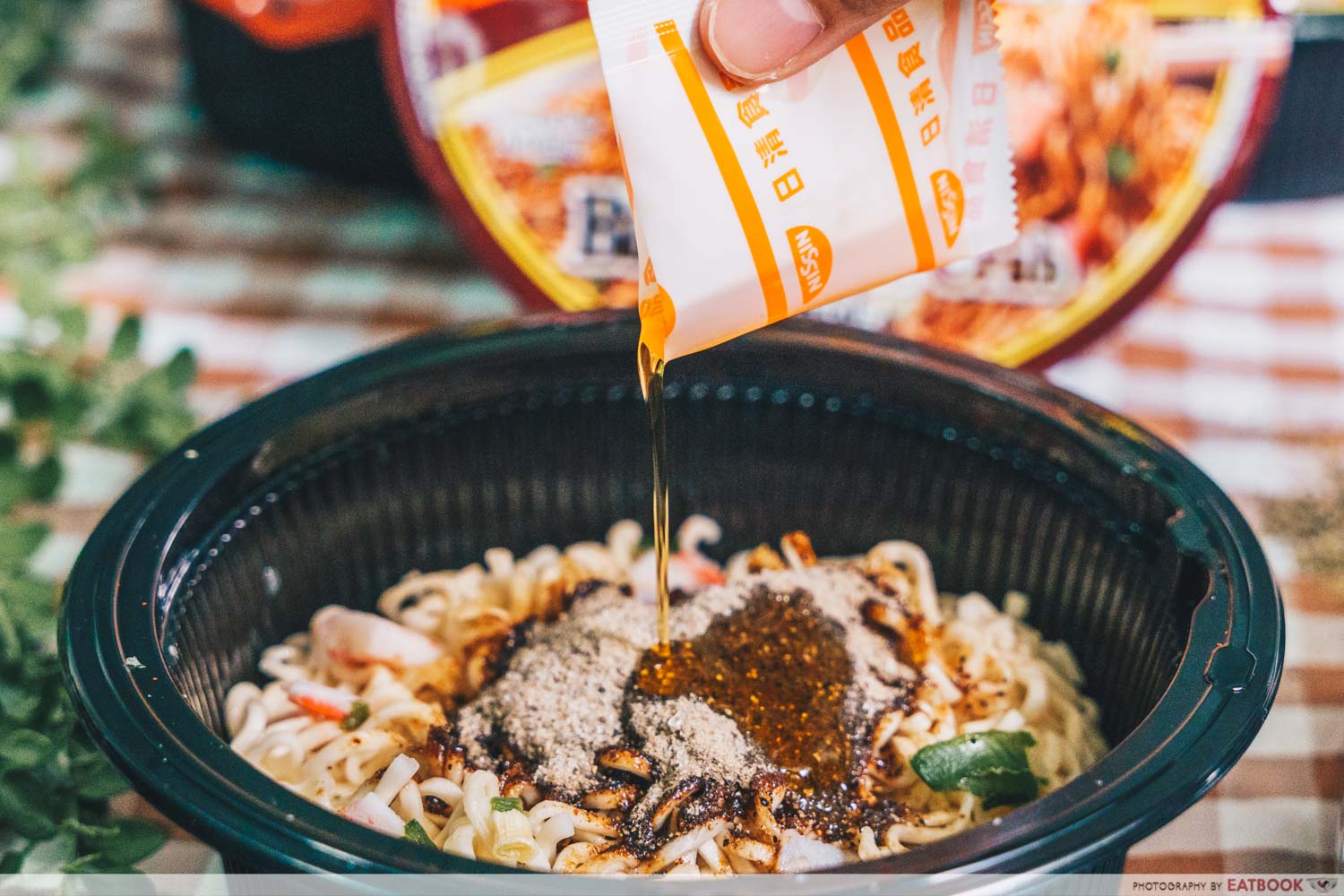 If getting your zi char fix now is a pricey endeavour, snag a bowl of Singapore Black Pepper Crab for a trip to Flavour Town. The seasoning is infused with abalone and crab flavourings, lending the noodles an oceanic taste.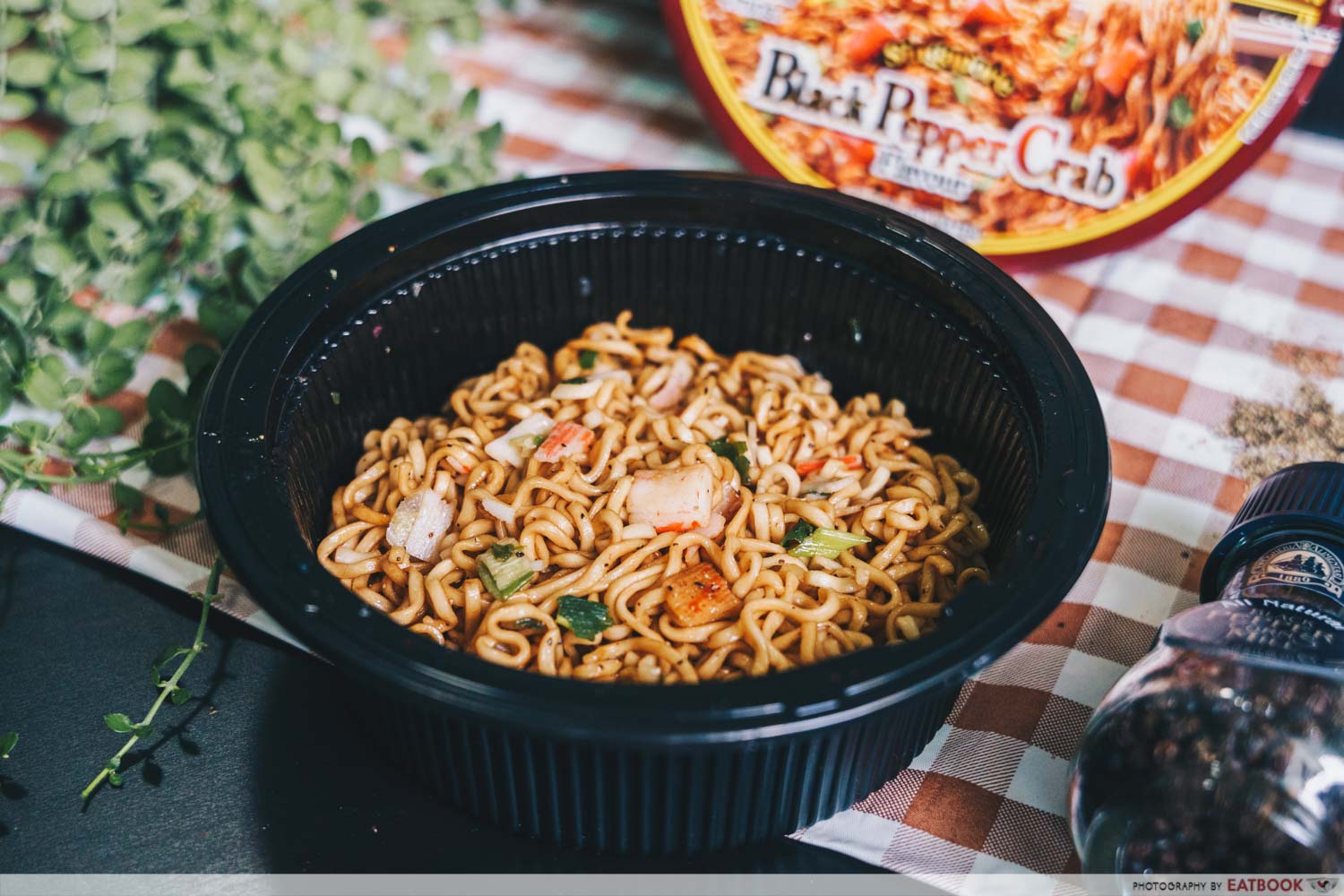 The dish's intense pepperiness, together with the potent crab flavour from the seasoning oil is enough to keep your black pepper crab cravings especially during Circuit Breaker period.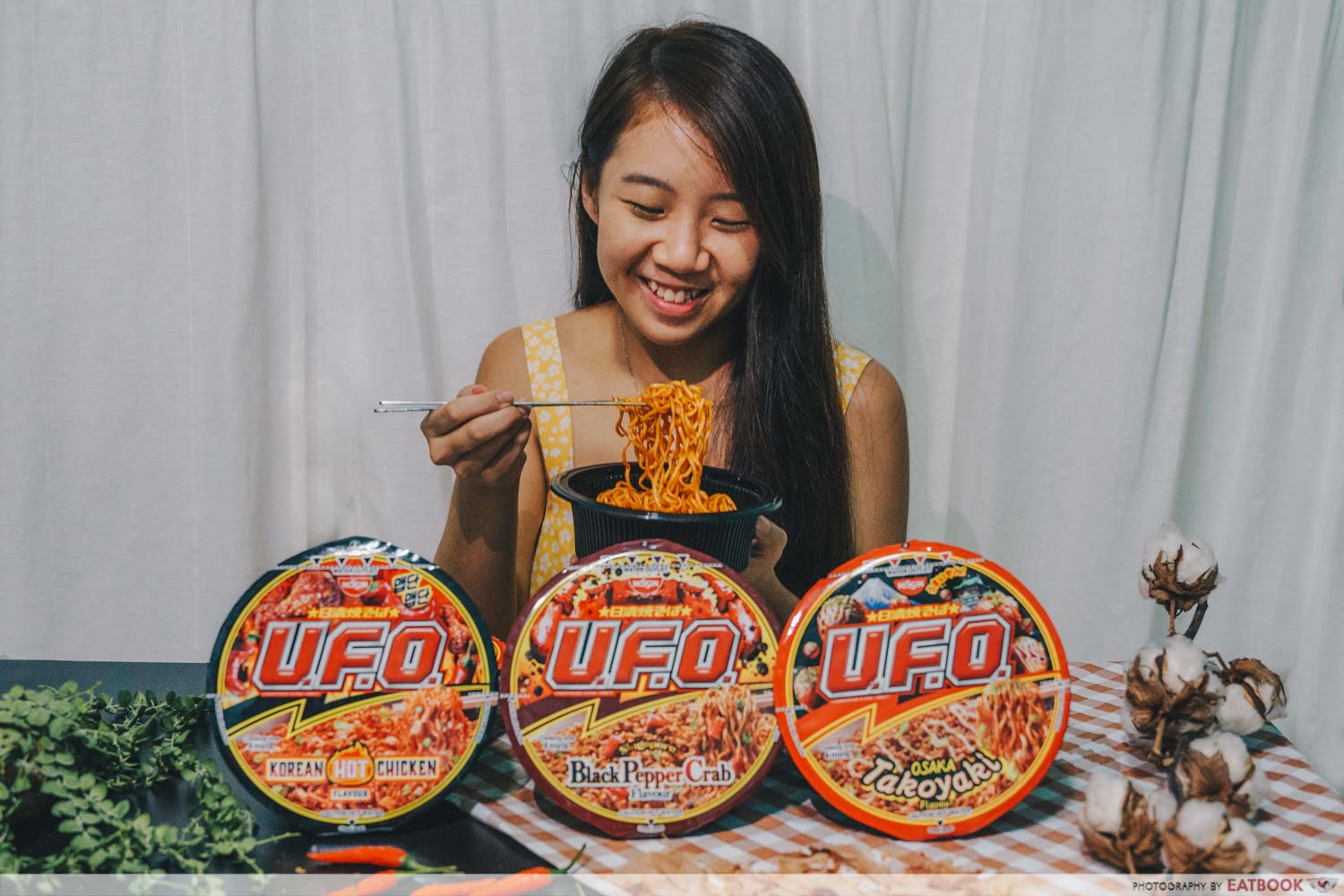 With the new 'Circuit Breaker' measures put in place, munching on actual takoyaki, black pepper crab, and spicy chicken might take a while. In the meantime, NISSIN's new U.F.O. series is more than enough to keep your hunger pangs in line with its savoury flavour and cheap price.
With a cooking time of only four minutes, and a packaging that literally guides you through every step of the way, these noodles are great time-savers as you work from home.
This post is brought to you by NISSIN.
Photos taken by Lim An.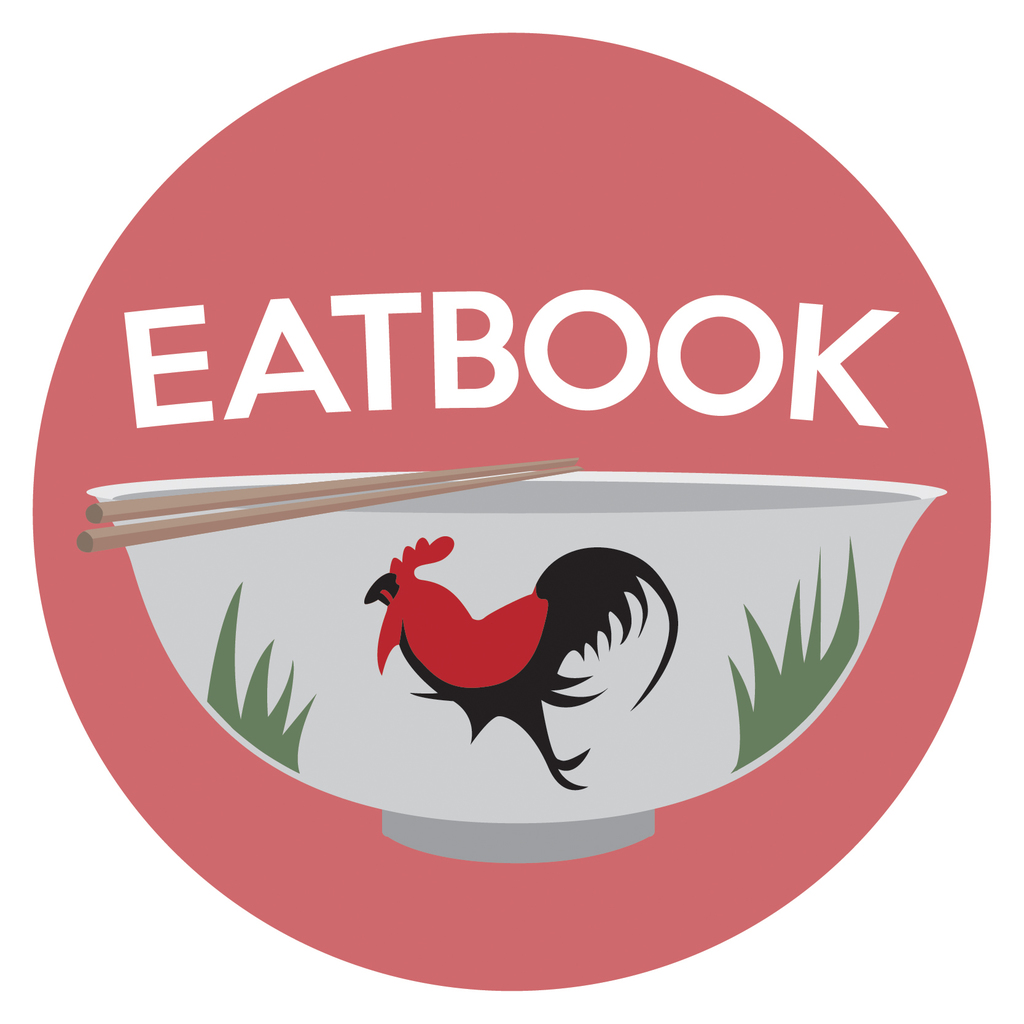 Drop us your email so you won't miss the latest news.