Okashi Gaku cakes in a can now at VivoCity and Thomson Plaza
The viral Japanese cake-in-a-can that took the internet by storm is now available at two new locations in Singapore! Okashi Gaku's second and third vending machines can be found on the second floor of VivoCity near the entrance of Una Una, and the third level of Thomson Plaza.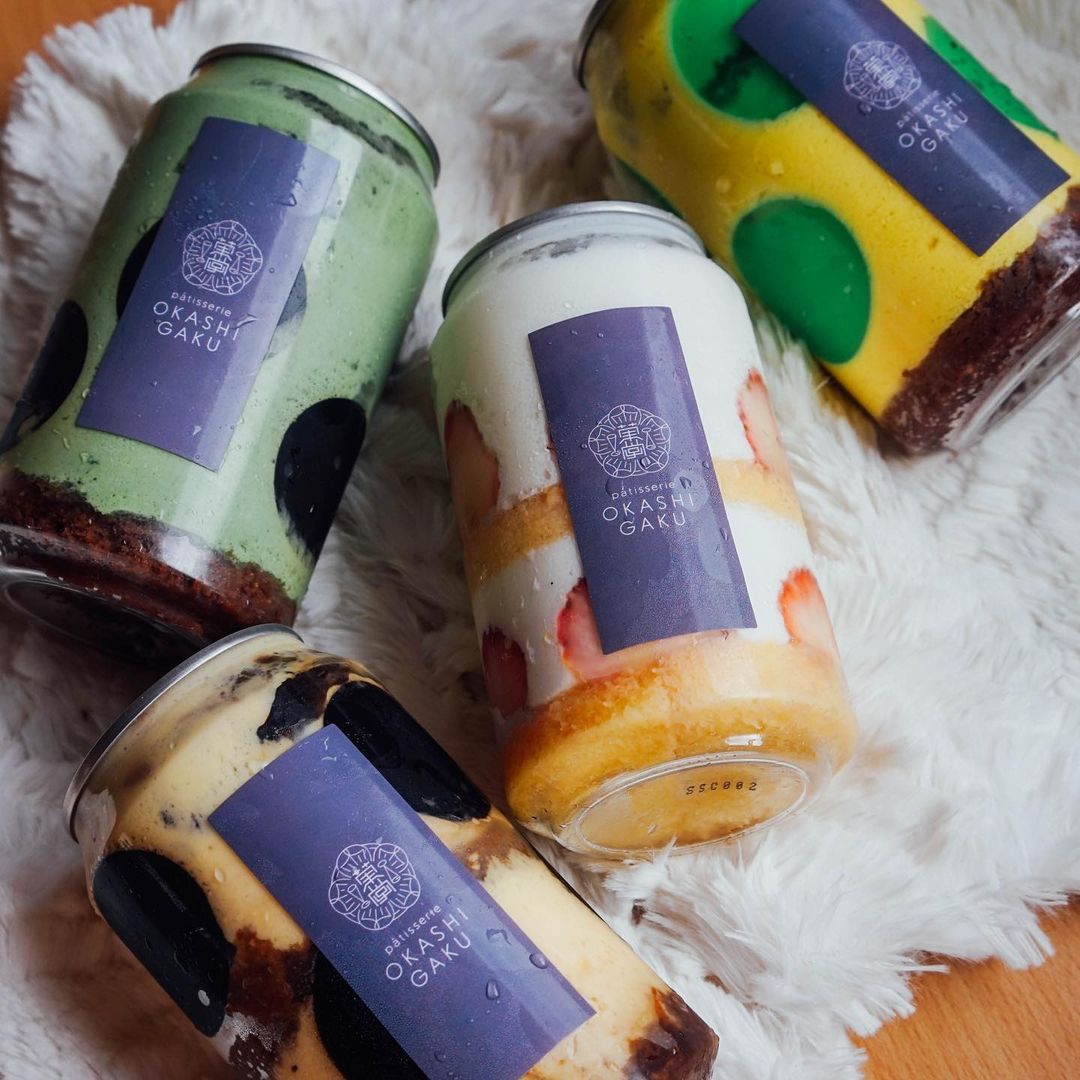 Image credit: @chuepachaps
For those who are unfamiliar with the hype, Okashi Gaku is founded by the folks behind Gaku, a famous parfait and risotto restaurant chain from Hokkaido, Japan. They introduced the vending machine concept in 2021, which instantly became a TikTok sensation.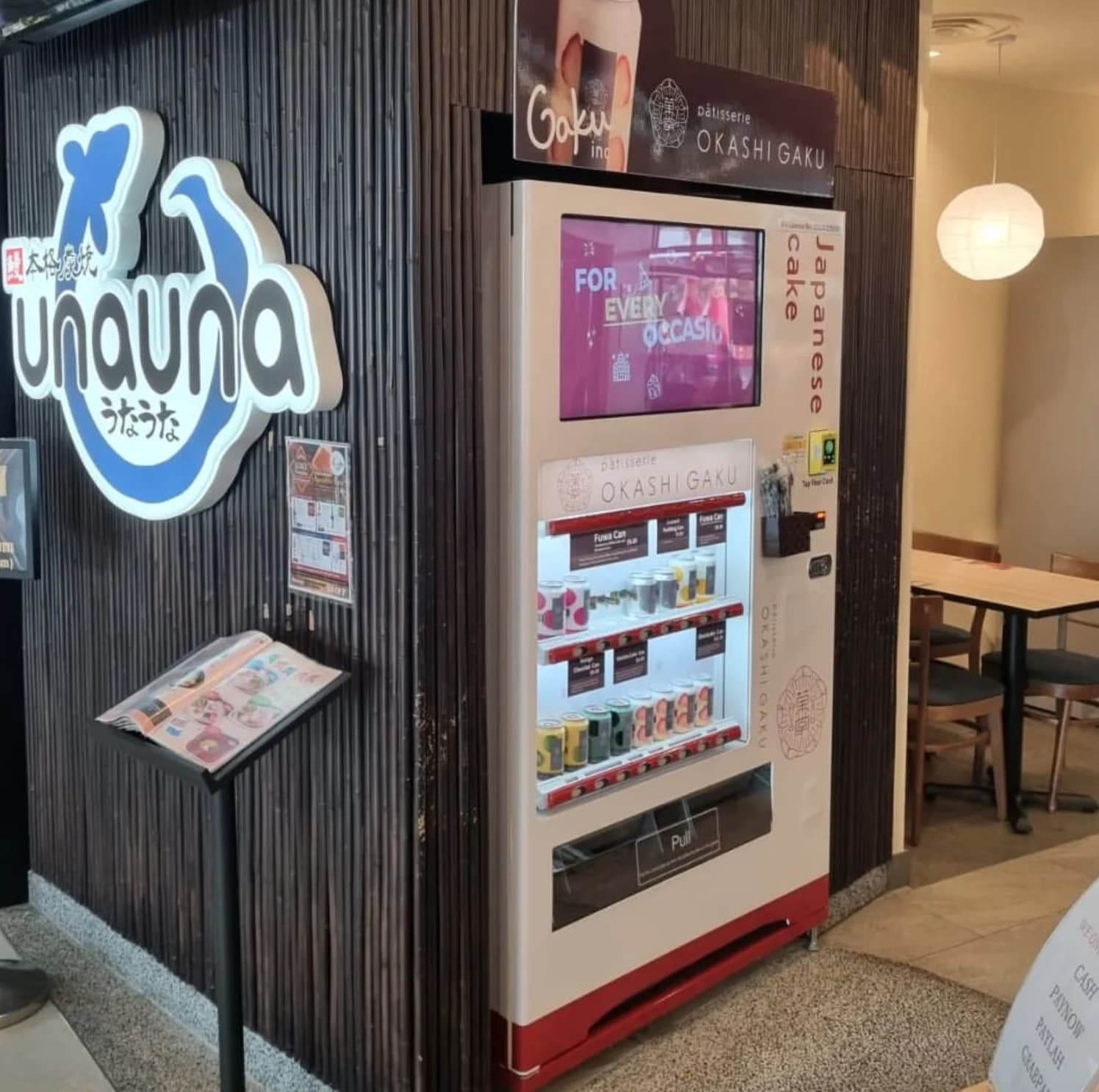 Image credit: @okashigaku.sg
If you rarely carry cash with you, you'll be pleased to know that these 24-hour vending machines also accept cashless payment methods, including debit cards, PayNow, and payWave.
There are three kinds of cake cans available: Shortcake Can ($11.80), featuring the famous Strawberry Shortcake; Fuwa Can (from $8.80), comprising chiffon cake layered with fruit jelly, jam, puree, and fresh cream; and Egg Pudding Can ($5.80), which sees the silky custard dessert presented in a metal can.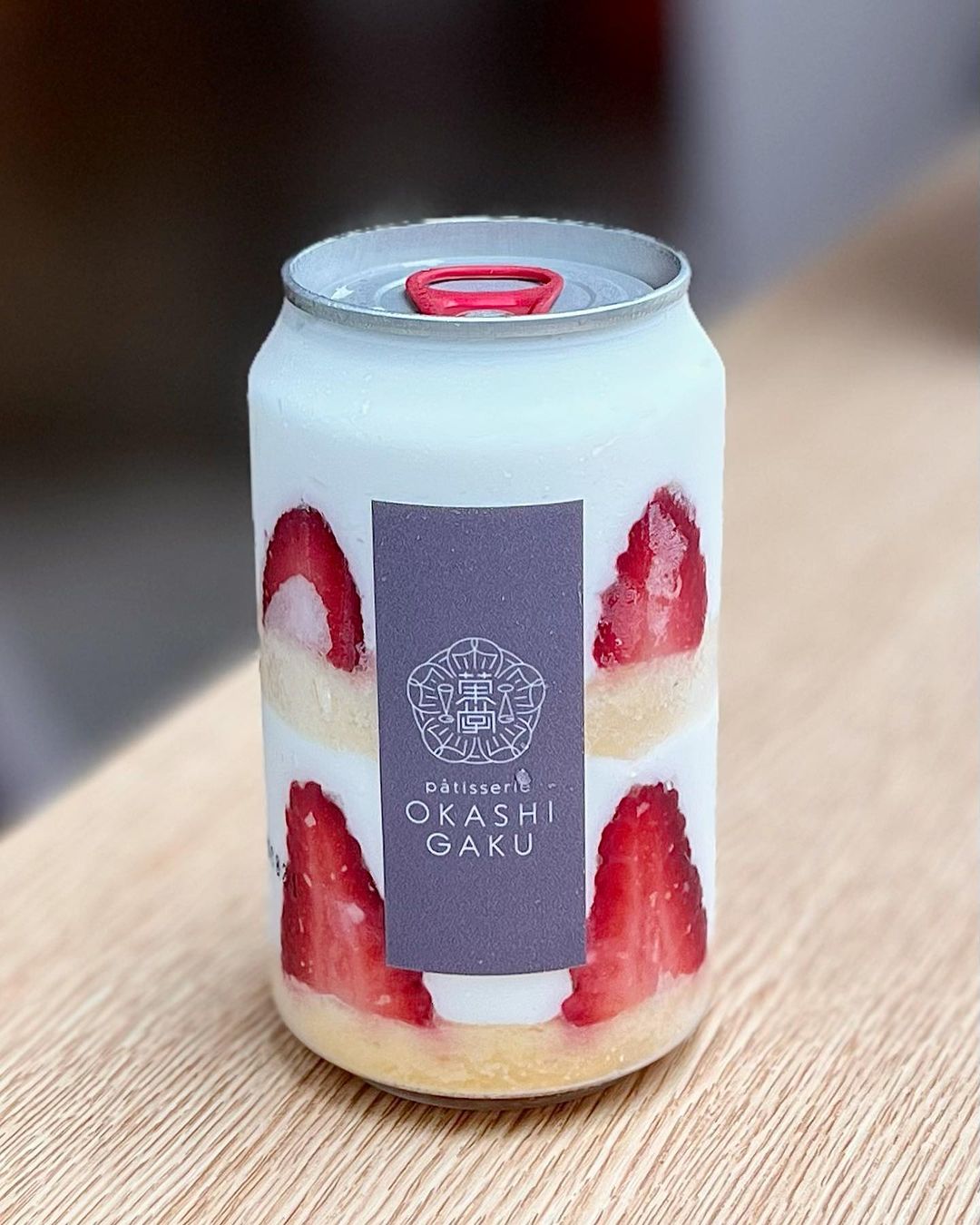 Image credit: @foodiebreadie
The most highly-raved flavour is Strawberry Shortcake: a fluffy vanilla sponge cake with a generous amount of airy whipped cream, layered with Hokkaido strawberries.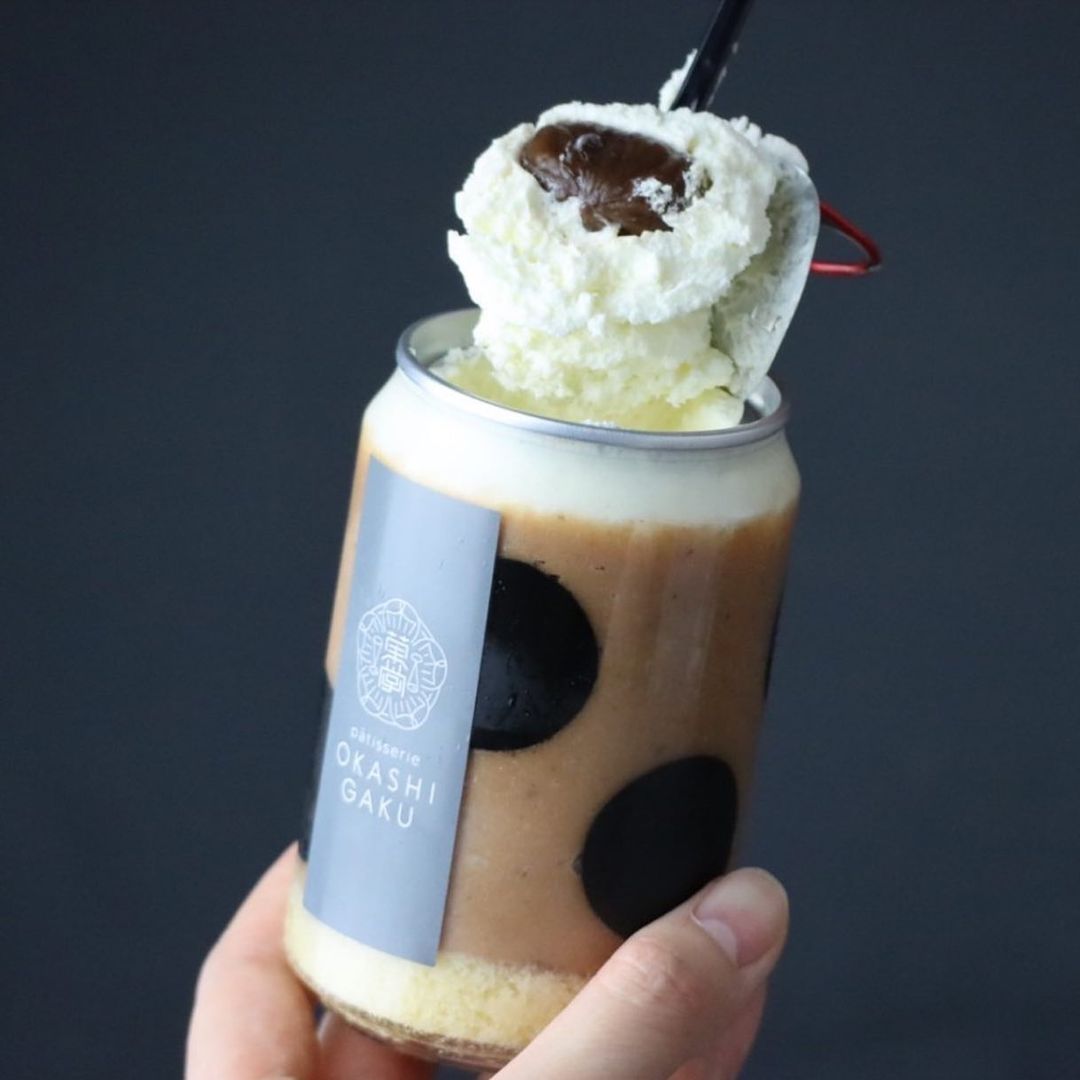 Image credit: @okashigaku
The Tiramisu is another popular choice, consisting of a rich, coffee-soaked chiffon cake layered with mascarpone cream. It's then dusted with cocoa powder, and topped with chocolate chips for extra crunch.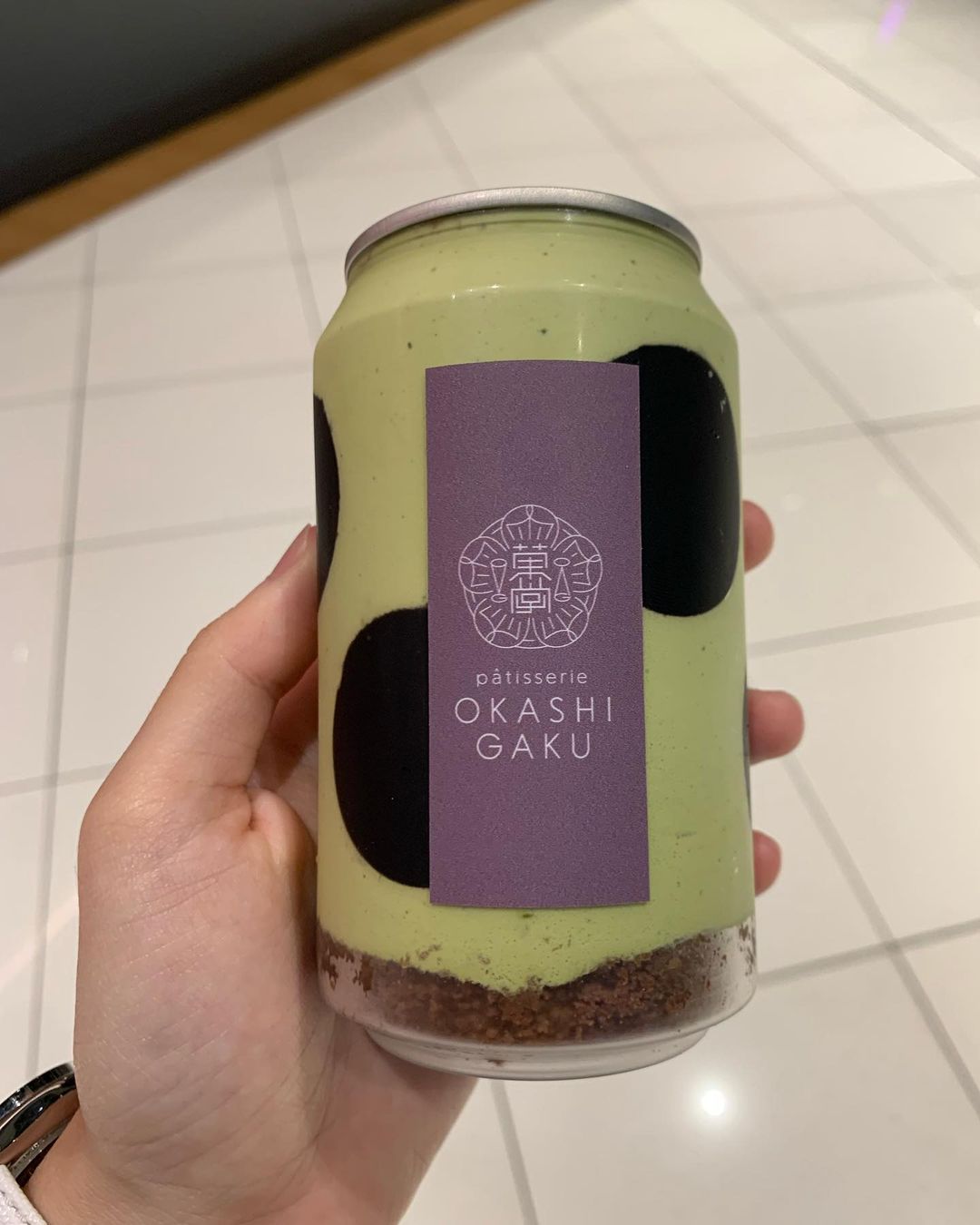 Image credit: @fulloffoodreviews
This coffee-rich cake is one of three Singapore-exclusive flavours, which also include Matcha ($8.80) and Mango Chocolate ($9.80).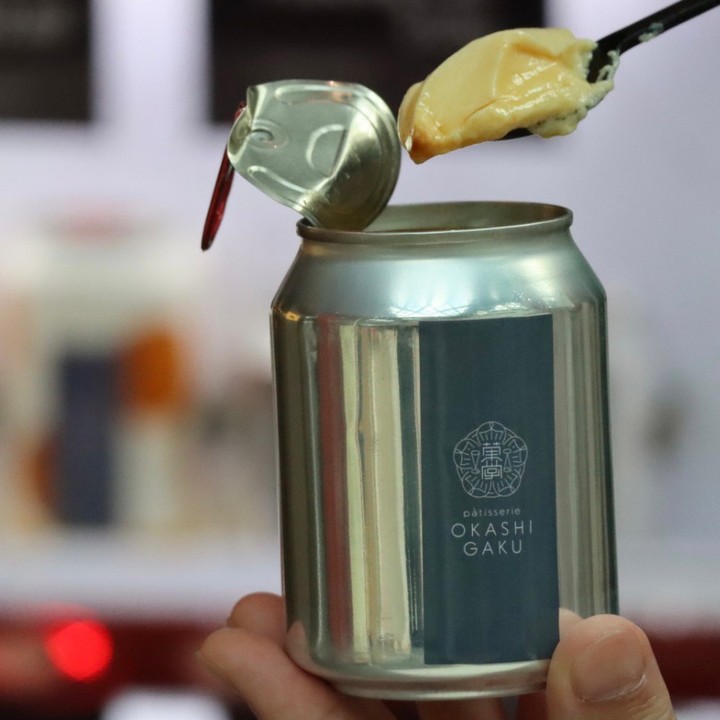 Image credit: @okashigaku
To eat the cakes, simply pull the tab on top to peel off the lid of the can. Then dig in with a tall spoon and enjoy!
As the cakes are partially frozen when dispensed, they're best enjoyed after they've been allowed to defrost for up to an hour. You can also keep them refrigerated for up to one week if you're not having them immediately.
As Okashi Gaku's vending machines are only refilled once a week, be sure to stock up on these yummy treats for later when the cravings hit!
For more food in VivoCity, check out our VivoCity food guide. If you're looking for custom cakes or chocolate cakes, read our list of birthday cakes in Singapore.
Thomson Plaza
Address: 301 Upper Thomson Road, #03-50, Thomson Plaza, Singapore 574408
Opening hours: Daily 24 hours
VivoCity
Address: 1 HarbourFront Walk, #02-94, VivoCity, Singapore 098585
Opening hours: Daily 24 hours
Website
Okashi Gaku is not a halal-certified vending machine.
VivoCity Food Guide: 32 Places For Lobster, Souffle Pancakes And More
Feature image adapted from @chuepachaps and @okashigaku.sg