Black sesame balls at Old Chang Kee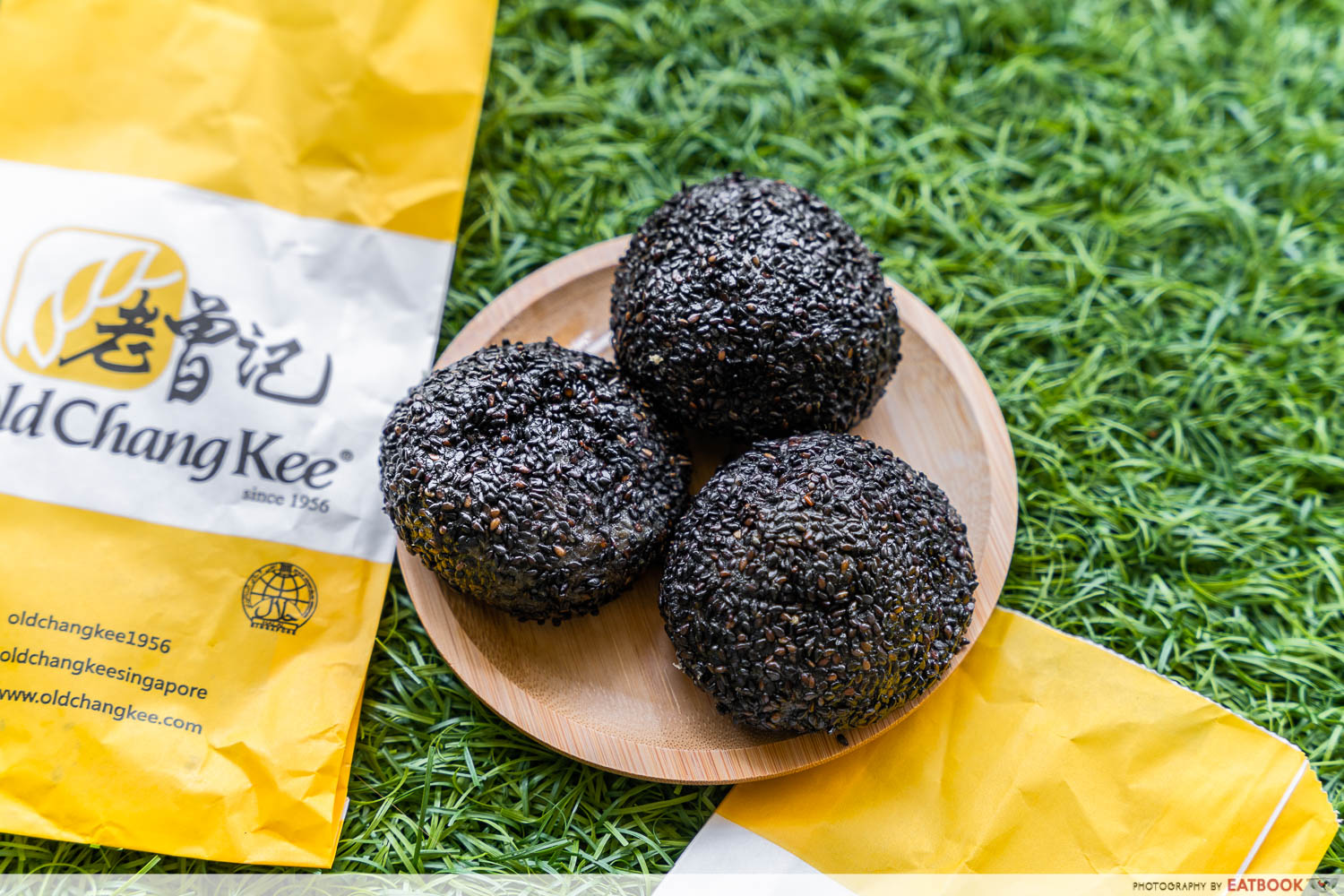 It need not be said that Old Chang Kee is one of Singapore's most popular snack brands. We've all enjoyed our fair share of their curry puffs and chicken wings after a long day at work or school. Now, if you're also a fan of their deep-fried sweet treats, they have added brand new Black Sesame Balls ($1.70) to the menu.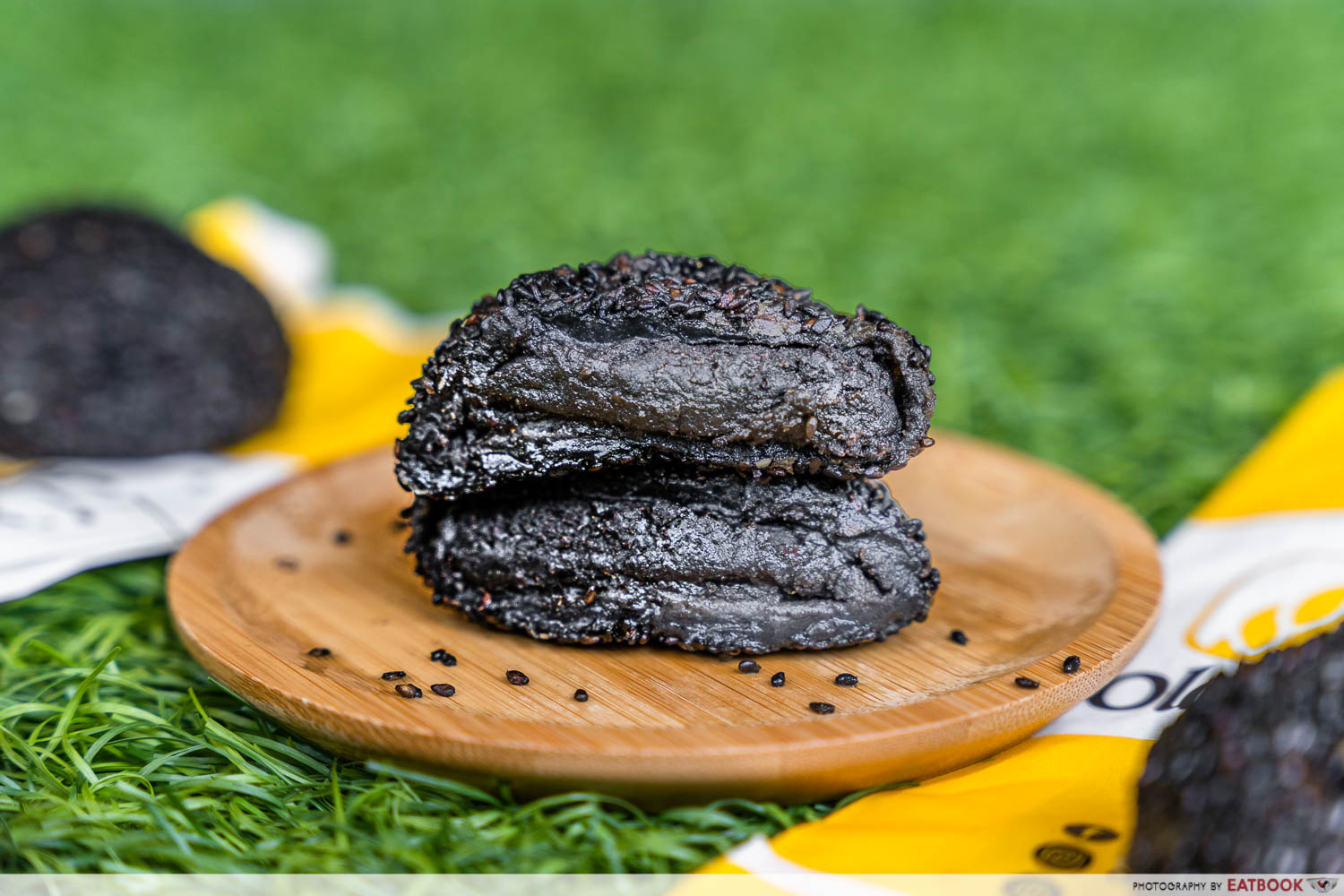 Each ball is generously filled with a smooth, rich black sesame paste that is encased in chewy glutinous rice dough. The paste to skin ratio is off the charts, thanks to the thin skin and generous, gooey filling.
With an extra boost of fragrance from the black sesame seeds on the outside, every bite is bound to become a guilty pleasure for many black sesame lovers. This new item is currently available at all outlets and on all delivery platforms. 
This isn't Old Chang Kee's first rodeo with sesame balls, as they also have yam and green bean sesame balls on the menu right now.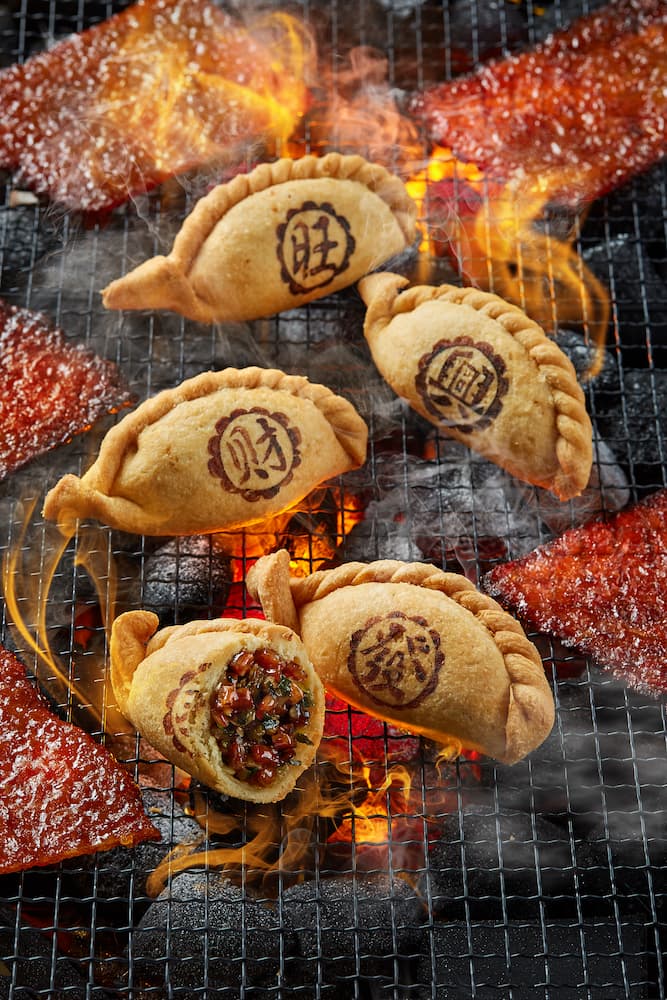 Image credit: Old Chang Kee Singapore 
Besides black sesame balls, Old Chang Kee also has three new limited-edition items up for grabs this Chinese New Year. Their Dendeng Bak Kwa Chicken'O ($2.60) contains a dengdeng filling with pieces of bak kwa and a medley of spices, wrapped in their signature epok-epok puff pastry. Each one is stamped with one of four auspicious Chinese words—发 (fa), 财 (cai), 兴 (xing), and 旺 (wang).
For a sweeter alternative, try their Pineapple Pie ($1.60) for a mouthful of sweet pineapple jam and flaky puff pastry.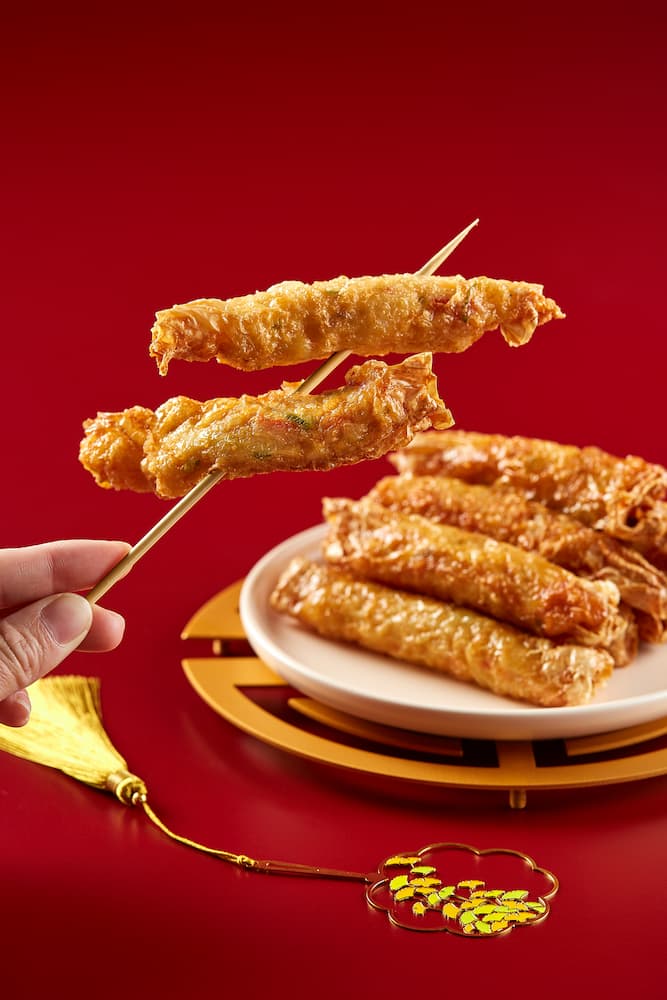 Image credit: Old Chang Kee Singapore
To commemorate the Year of the Tiger, Old Chang Kee has also released a Tiger Prawn OnStik ($1.90)—a minced tiger prawn and fish meat ngoh hiang. These three items will only be available till 13 February 2022, so don't miss your chance to try them. 
Most of Old Chang Kee's outlets will be open during the week of Chinese New Year, with the exception of a few outlets including City Square Mall, Paya Lebar Square, and Funan Mall. Check out the full list of outlets and their operating hours here.  
If you're still unsure what to get from Old Chang Kee, check out our YouTube video where we rank every item at Old Chang Kee. 
If you're looking for more fried food galore, check out our Shuang Bao Thai review for their $1.80 Thai-style fried chicken. 
Shuang Bao Thai Review: $1.80 Thai-Style Hat Yai Fried Chicken In Bedok
Photos taken by Zi Hui Tan.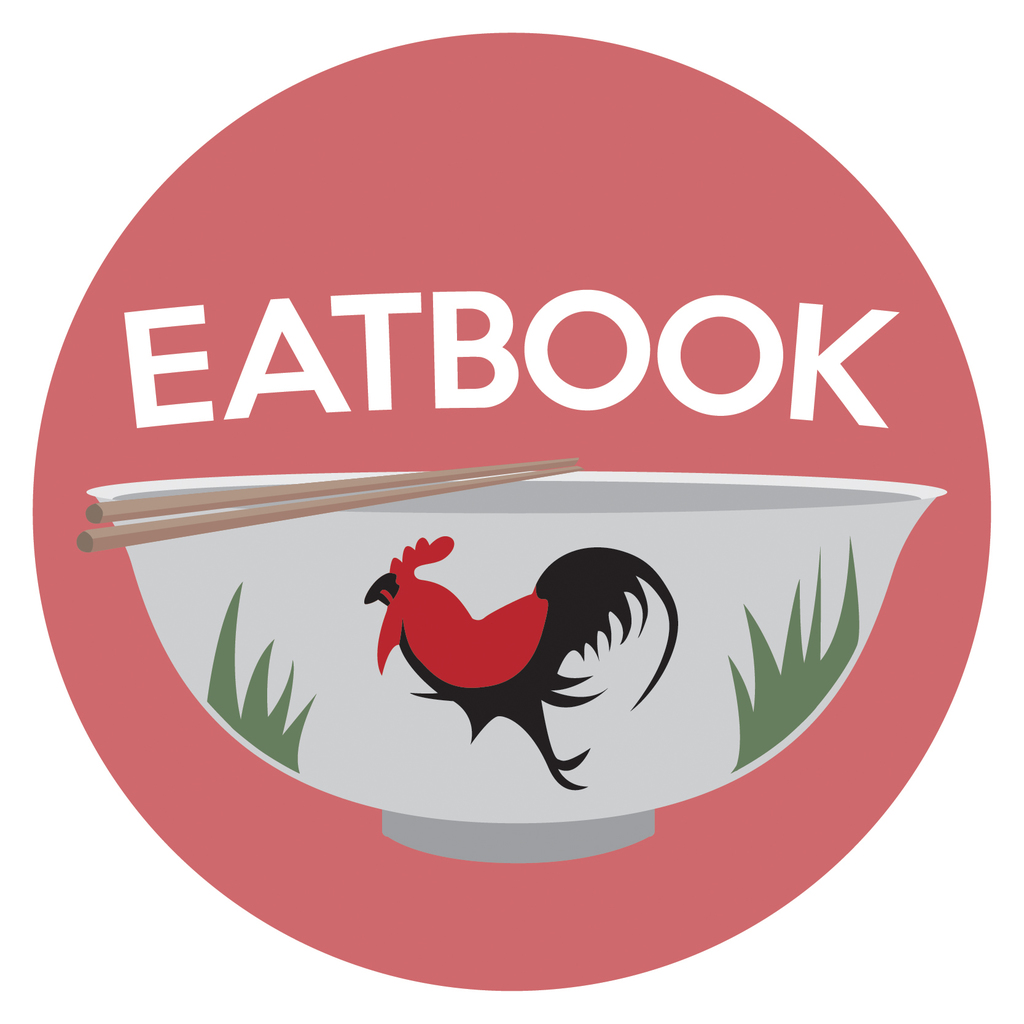 Drop us your email so you won't miss the latest news.