---
One Raffles Place has 1-for-1 deals
---
It's challenging to hunt for tasty, affordable grub in prime CBD locations such as Raffles Place. Fret not, One Raffles Place has got you covered with a bunch of 1-for-1 dining deals for the month of October. Don't forget to jio your fellow office kakis to share the savings for a well-deserved lunchtime affair!
Please note that opening hours may differ due to restrictions.
---
1. City Hot Pot Shabu Shabu
---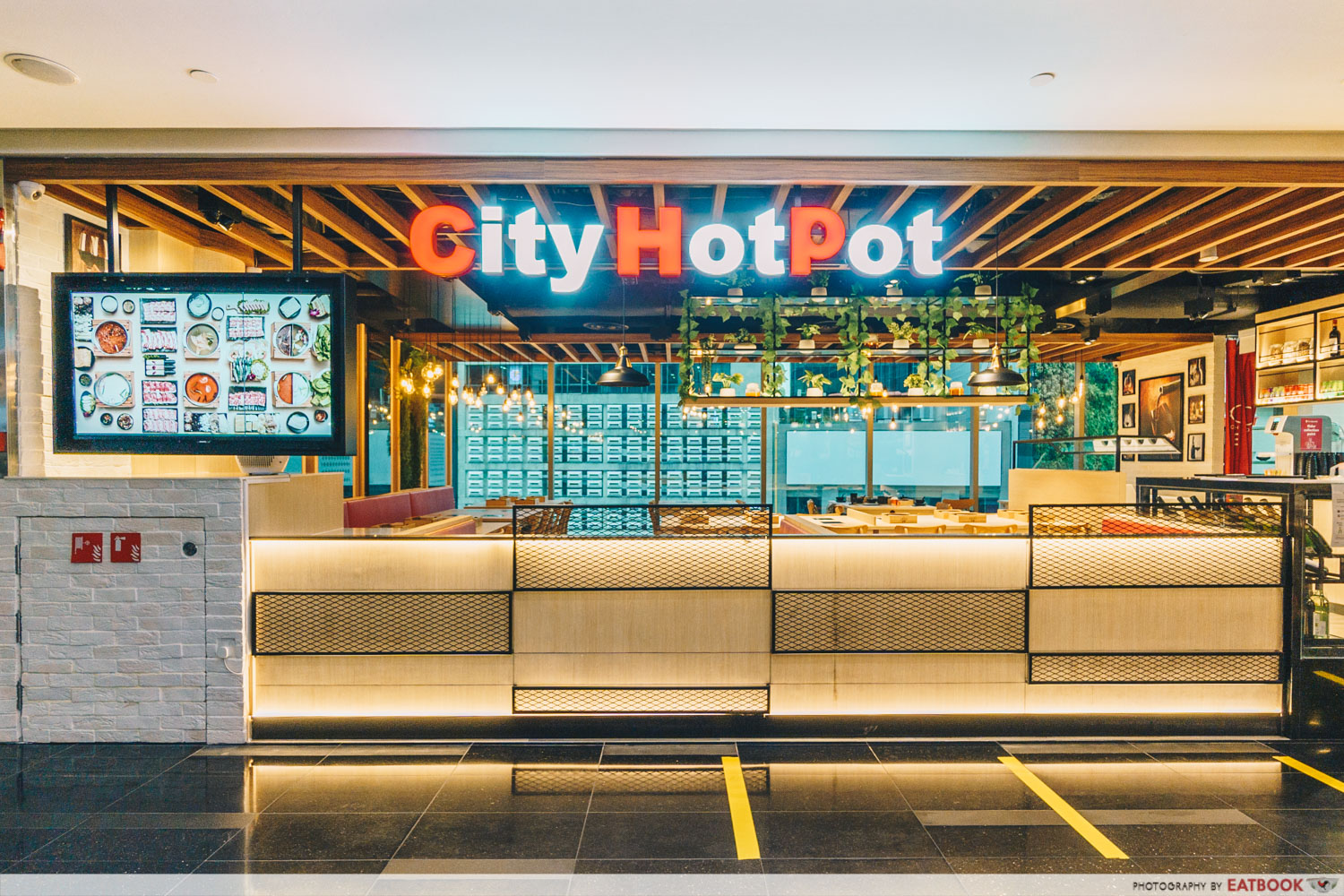 There's nothing wrong with pampering yourself every once in a while with a comforting hot pot feast. City Hot Pot Shabu Shabu offers a casual steamboat dining experience with a vast array of soup bases, fresh ingredients and quality meat. You will be spoilt for choice when it comes to their broths ─ there are a whopping 15 options for you to choose from, ranging from their signature fish maw soup to local favourites like bak kut teh and laksa.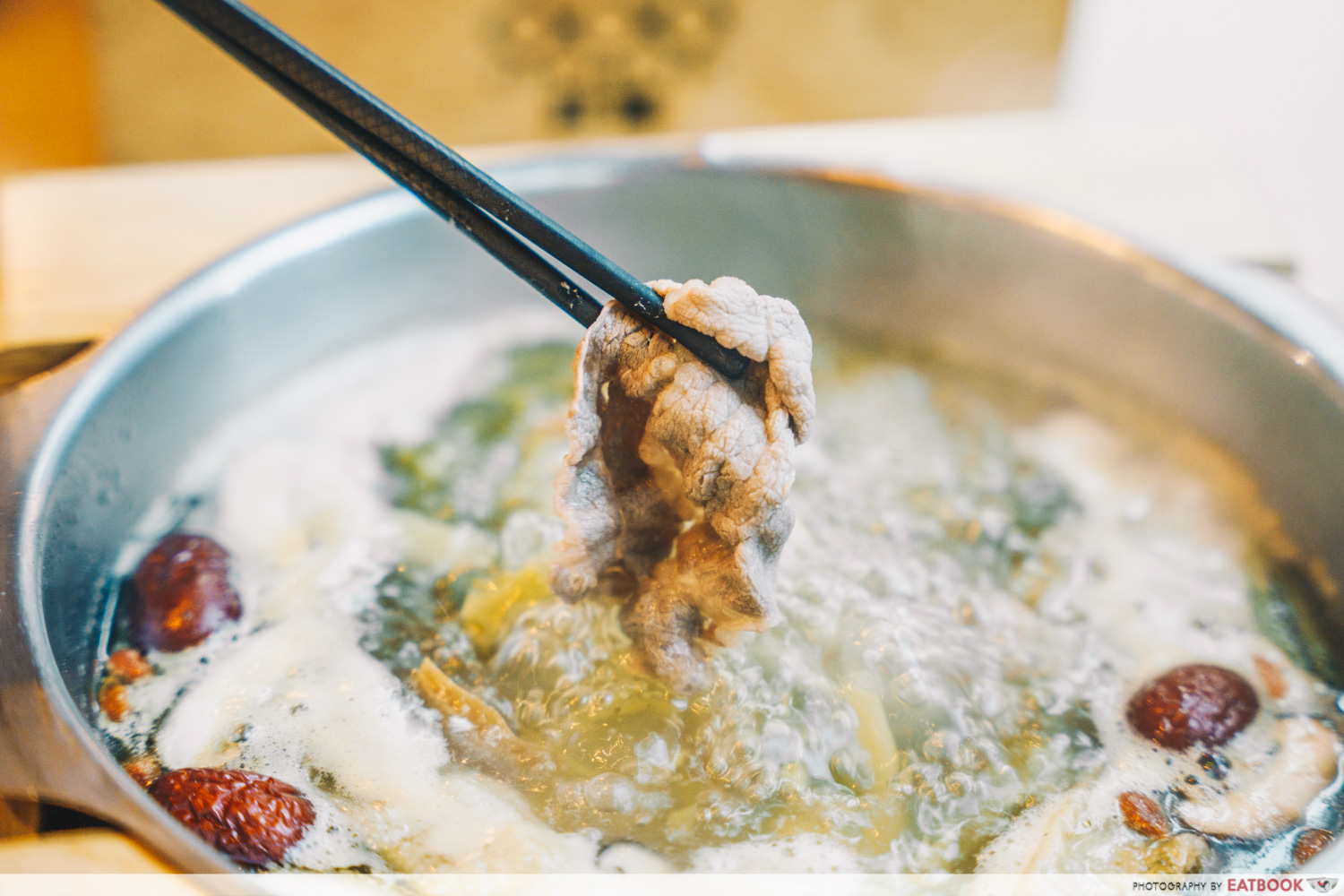 From 1 October, shabu shabu fans can rejoice with their 1-for-1 Wagyu Ribeye Hot Pot Set going for a steal at $49.99++. For each set of wagyu ribeye ordered, you can enjoy an additional free set of either their Signature Wagyu Beef, Pork Collar or Chicken Breast.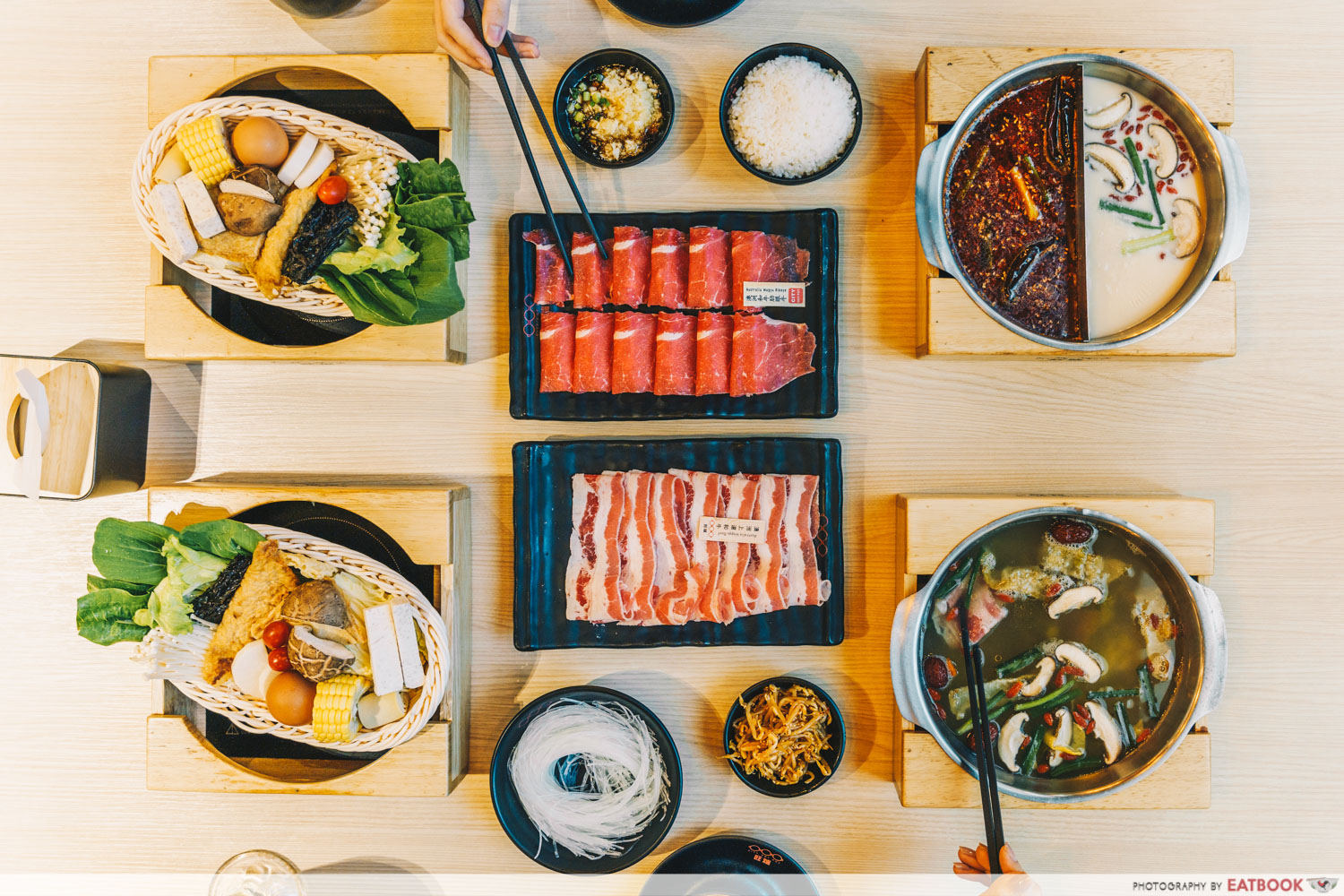 Each individual set includes your choice of soup and staple, a generous portion of the beautifully-marbled meat, sauces, as well as a vegetable platter. Do note that selected soup bases and double soup bases would require an additional top-up. 
Unit number: #04-26/27/28
Opening hours: Daily 10am to 9pm
Tel: 6536 2185
Website
---
2. Souperstar
---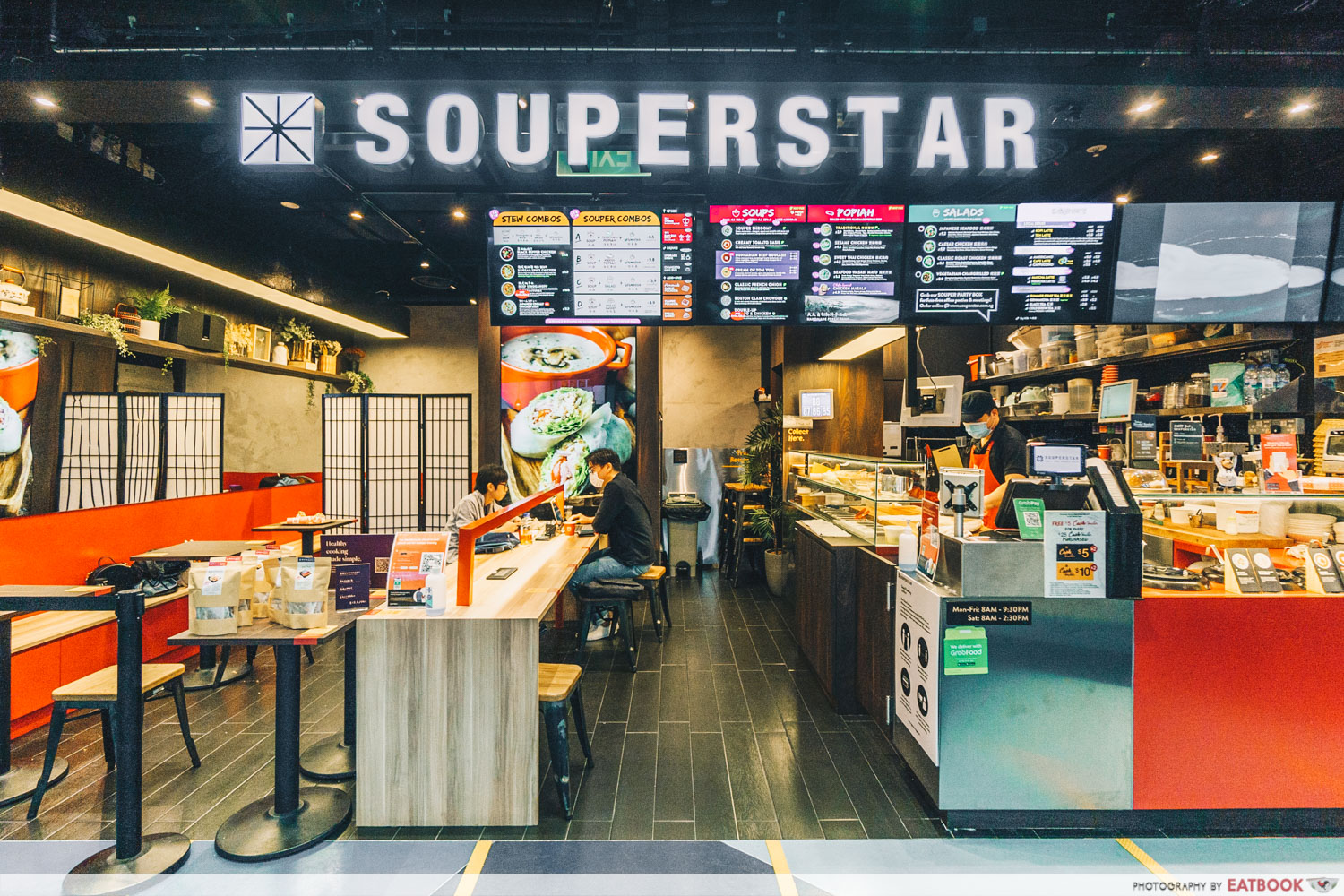 Hawker centres aren't the only places where you can get your hands on delicious popiah. Souperstar serves an interesting pairing of this traditional local delicacy with Western fares such as soups, stews and salads. Each Traditional Popiah already goes for a bargain price of $2.90, but Souperstar is giving another for free to sweeten the deal further. Bringing the price to less than $1.50 a popiah, this is even cheaper than those sold in hawker centres!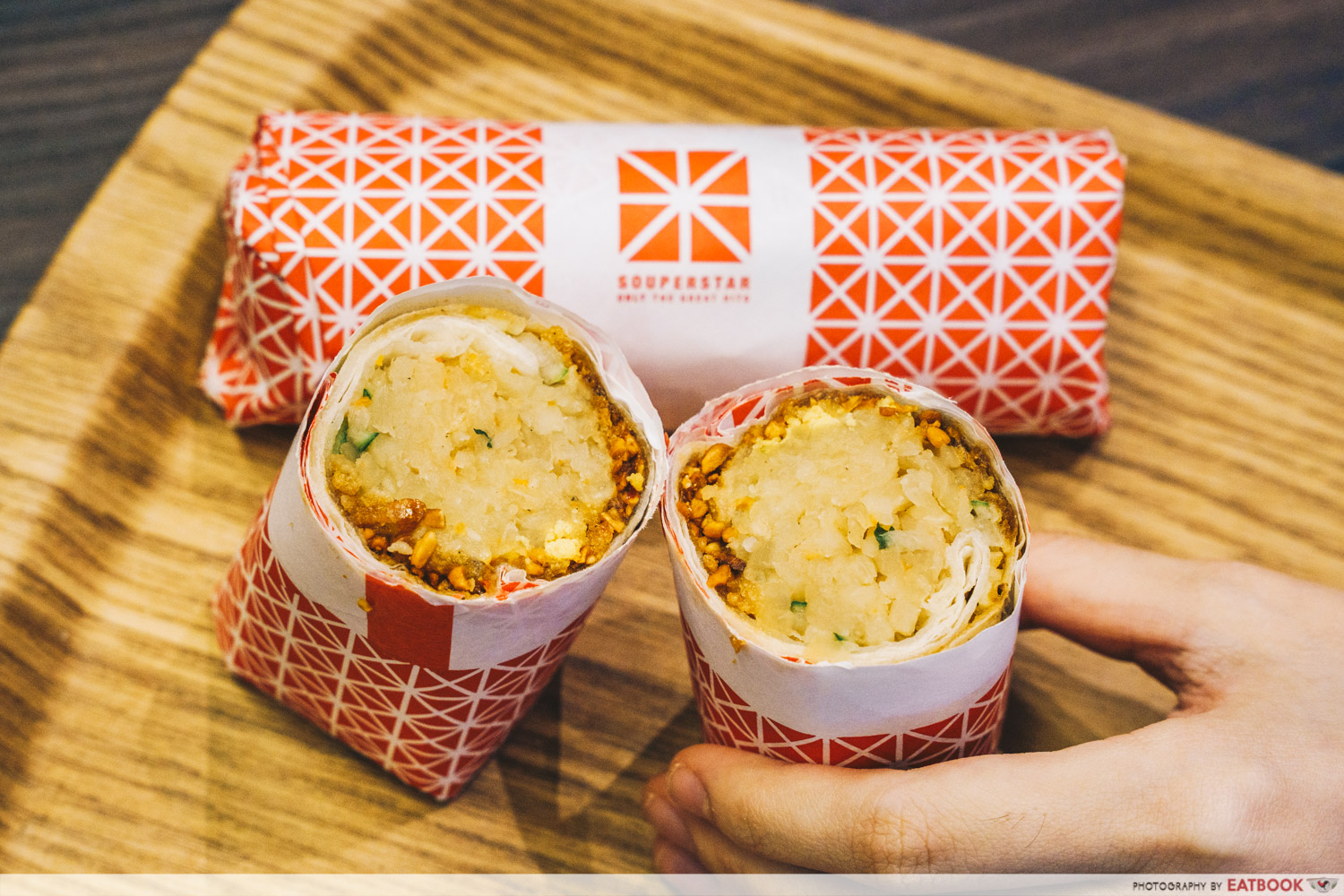 Wrapped in a handmade popiah skin, the traditional popiah is loaded with egg, cilantro, slow-cooked turnip and carrot, shredded cucumber, and topped with peanuts and crispy bits. This humble delicacy is packed with flavour, jazzed up with sweet kicap manis and sambal chilli. 
Unit number: #B1-11
Opening hours: Daily 10am to 9pm
Website
---
3. LiHO TEA
---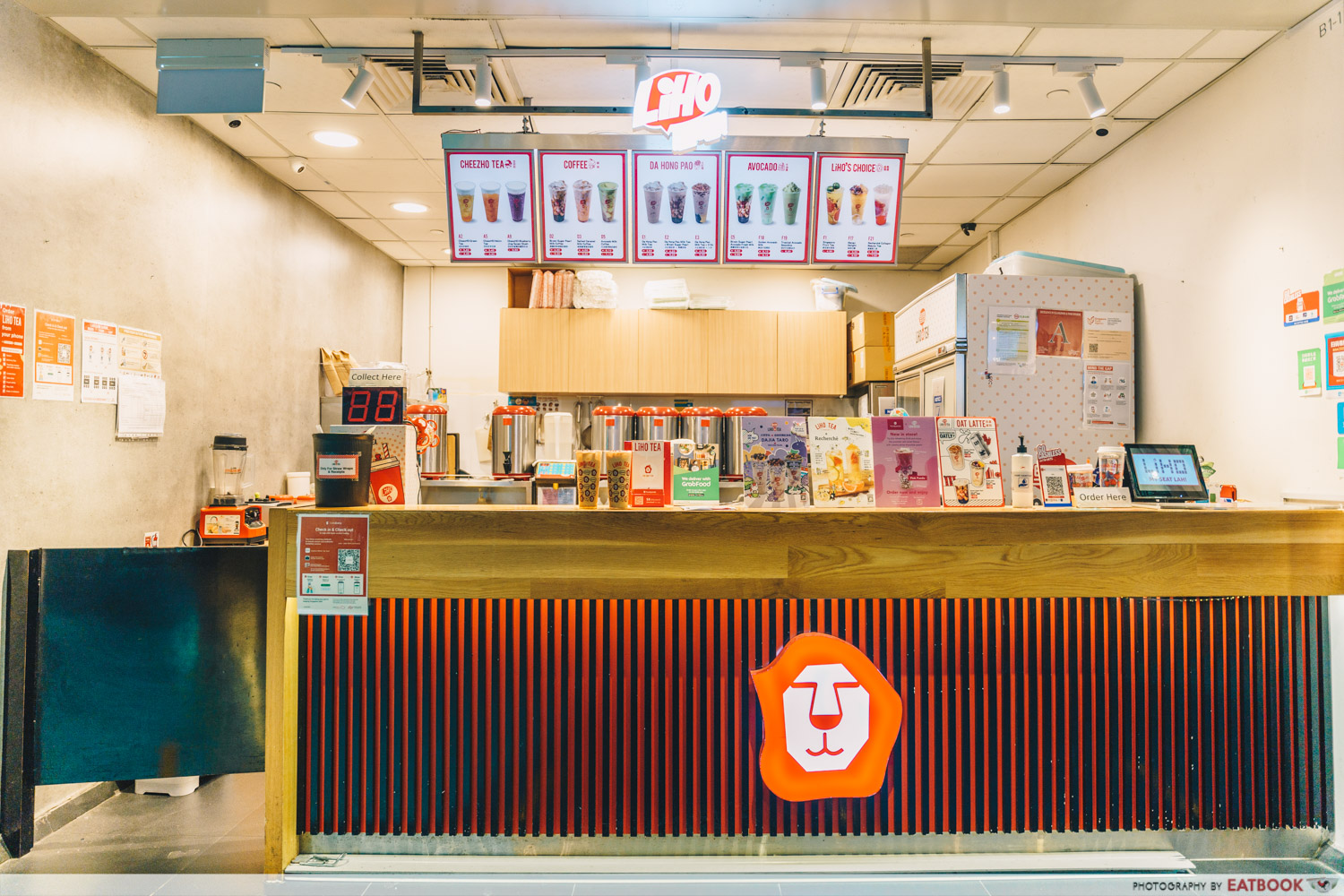 LiHO TEA is unarguably one of the kingpins behind Singapore's bubble tea fandom. This bubble tea chain never fails to keep their fans coming back, with creations such as the recent dairy-free oat milk bubble tea and collagen tea. 
LiHo Now Has Dairy-Free Oat Milk Bubble Tea And Mango Sago Lattes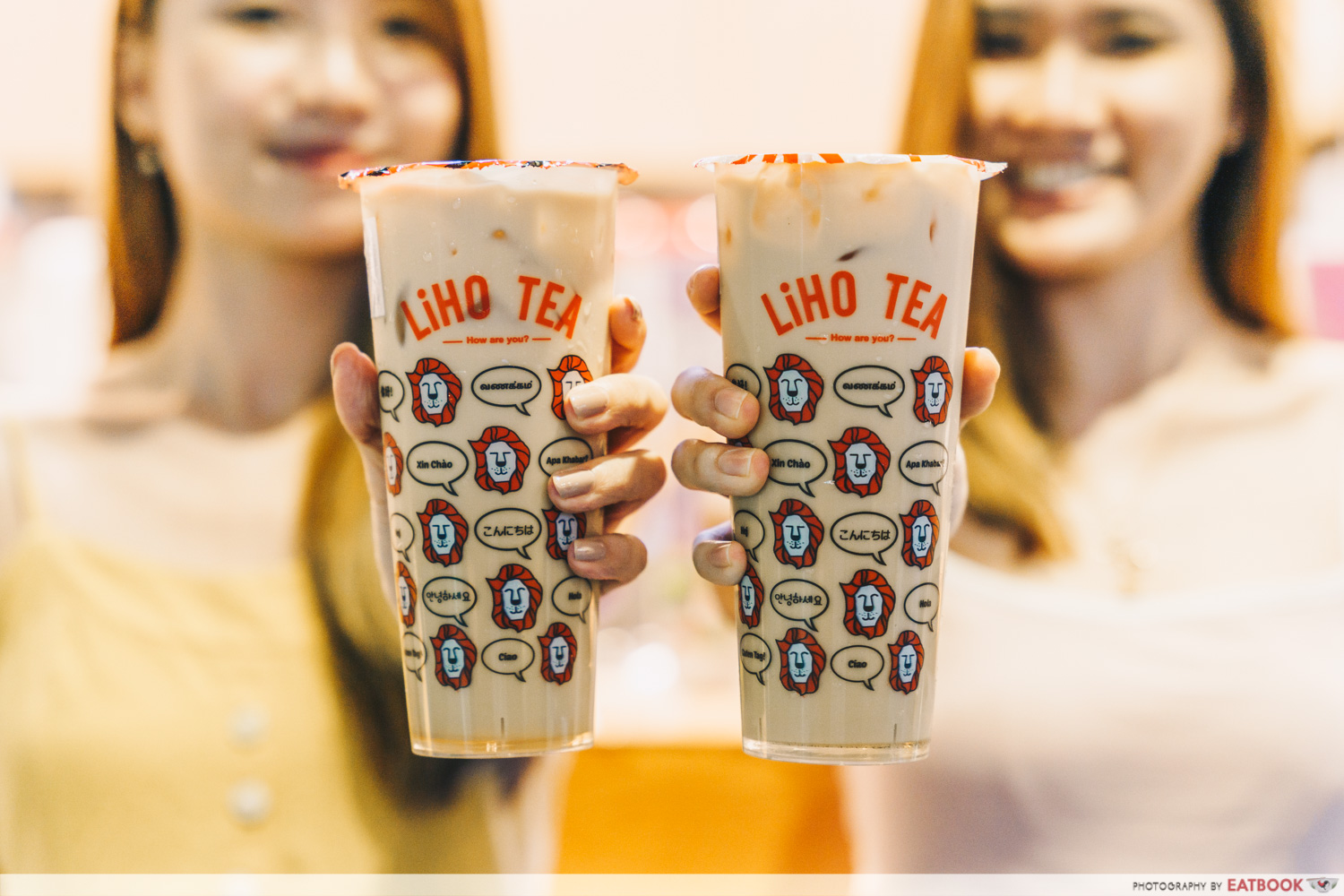 In recognition of their loyal fans, LiHO TEA will be running a 1-for-1 Da Hong Pao Milk Tea (Large) promotion. The Da Hong Pao Milk Tea ($4.50) is freshly brewed in-stores daily using premium tea leaves unique to LiHO TEA, allowing the tea to exude a robust fragrance in every sip. Coupled with the sweet milkiness of the Da Hong Pao Milk Tea, this is a beverage not to be missed for any bubble tea lover! Be sure to grab a friend if you are planning to go for this sweet deal. Toppings can be added with additional costs.
Unit number: #B1-10
Opening hours: Daily 10am to 9pm
Tel: 6438 8932
Website
---
4. Kipos
---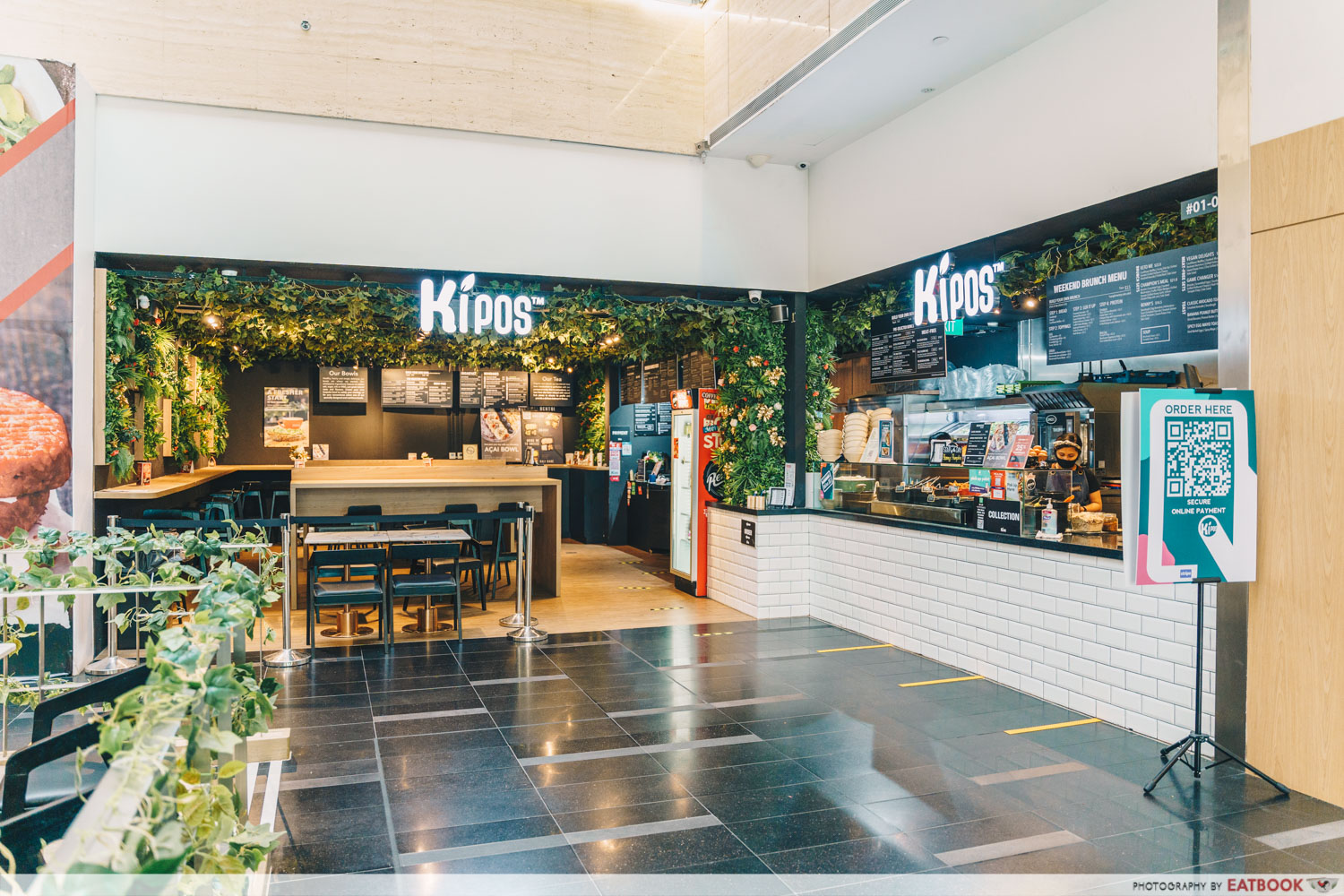 Located right at the entrance of One Raffles Place shopping mall, Kipos is a salad joint for hearty and nutritious eats. Diners who want to go easy on the calories can build their own salad bowls with fresh greens and wholesome protein options. On top of that, they also have pre-designed salad bowls catered towards specific diets such as keto, gluten-free, paleo and vegan for healthy eaters to stay on course.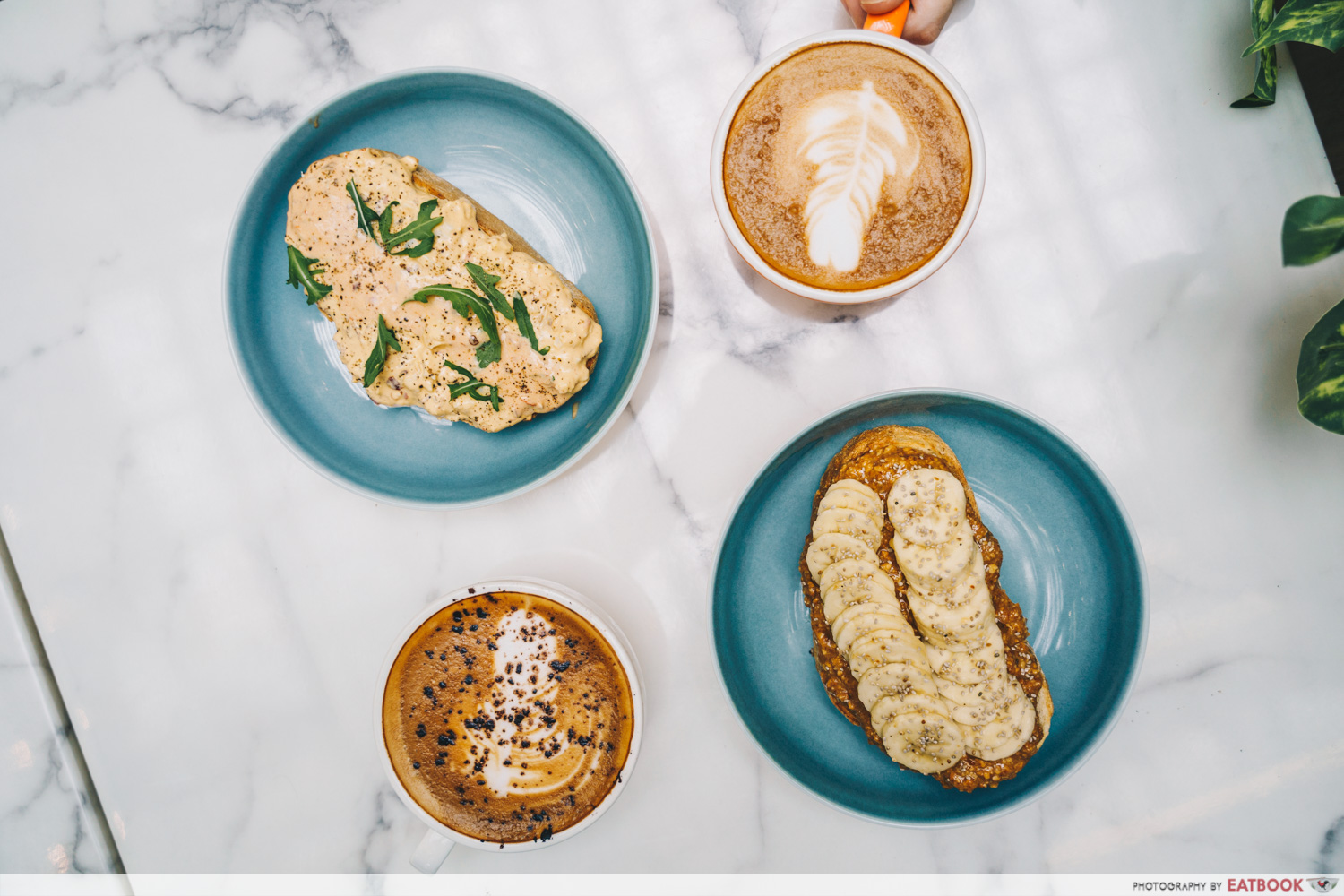 Valid from 8am to 11:30am, kickstart your day with Kipos' 1-for-1 Breakfast set ($5.50), which includes a cup of coffee and an open-faced sourdough toast that comes in a trio of toppings. Relish the creamy Classic Avocado or crunchy Banana Peanut Butter topping. Alternatively, go for the Spicy Mayo Egg for a rich and hearty option.
Unit number: #01-02/15
Opening hours: Daily 10am to 9pm
Tel: 9232 6073
Website
---
5. Le Tian Tian
---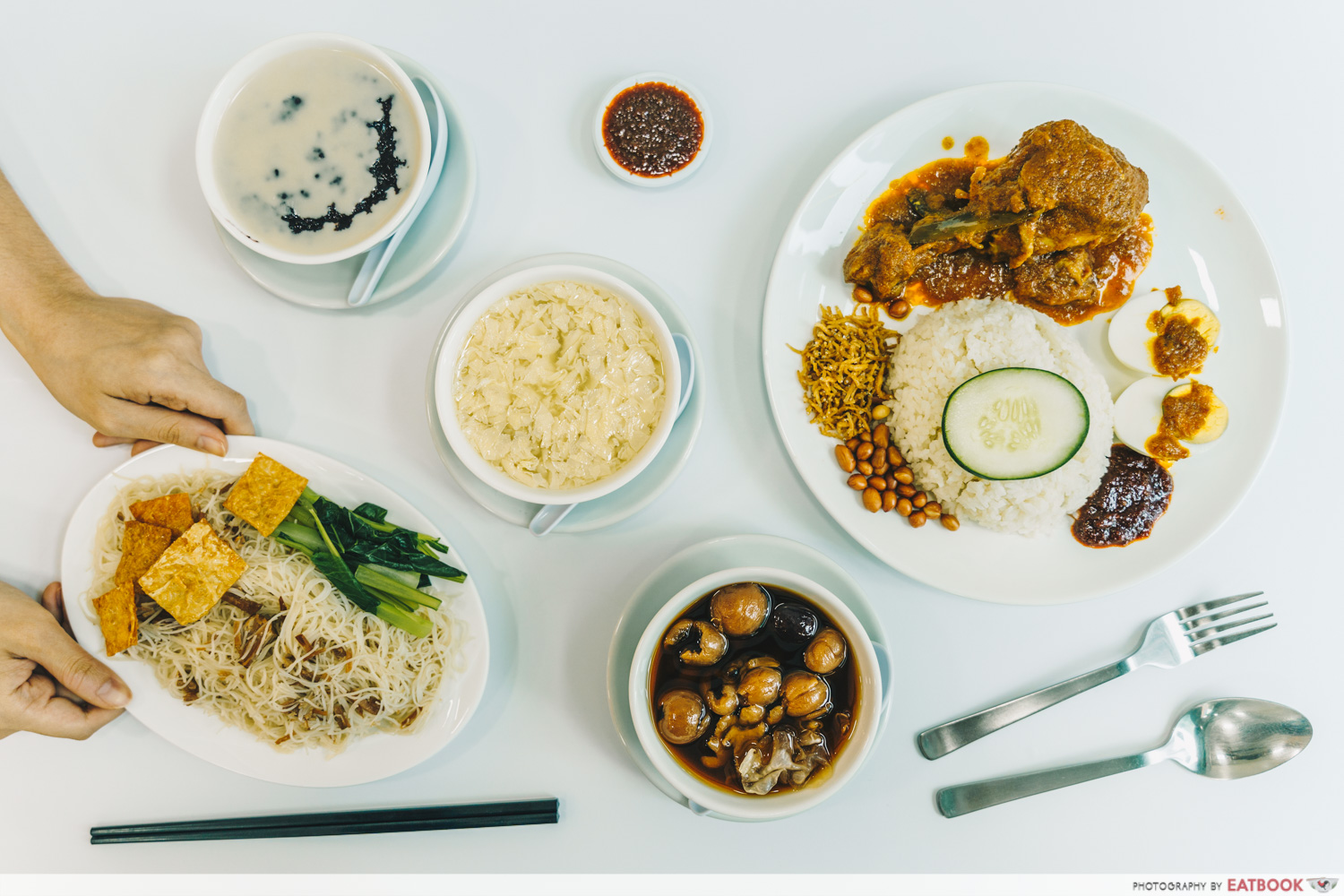 Le Tian Tian models the style of Hong Kong's cha chaan tengs, offering sweet desserts and savoury Asian delights. One of their must-tries has got to be the Indonesian-style Chicken Rendang With Rice ($6.50), that comes with a  chicken drumstick enveloped in rich, spicy gravy.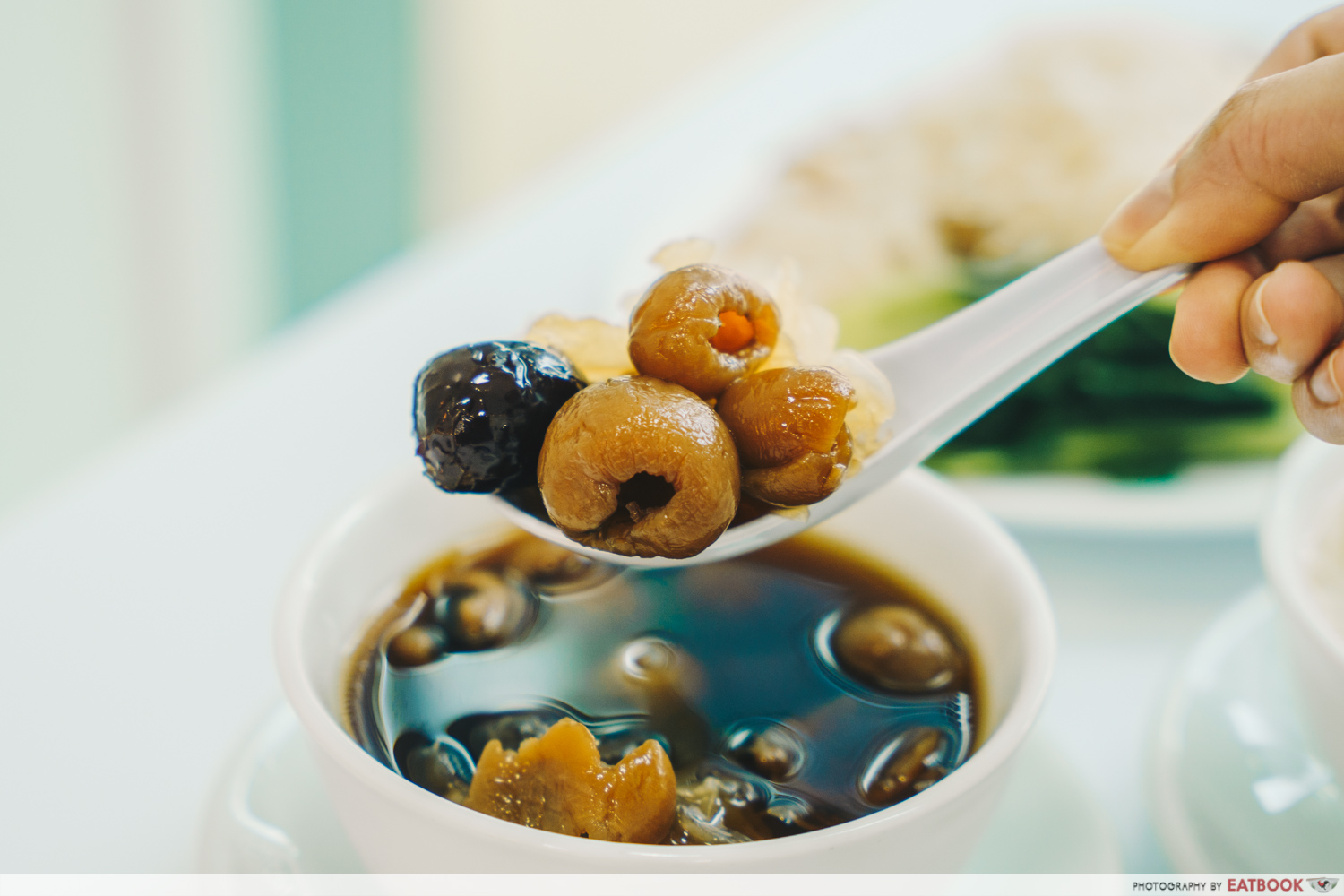 There is a 1-for-1 Traditional Desserts deal at Le Tian Tian for you and a friend to end your lunch hour on a sweet note. With a choice of Black Glutinous Rice, Barley Beancurd and Gingko Nut, as well as Longan and White Fungus, you can get any two for just $3! Do note that these desserts come in both hot and cold options so be sure to indicate your preference when you place your order. 
Unit number: #02-22
Opening hours: Daily 10am to 9pm
Tel: 6466 4118
Website
---
6. Marks & Spencer
---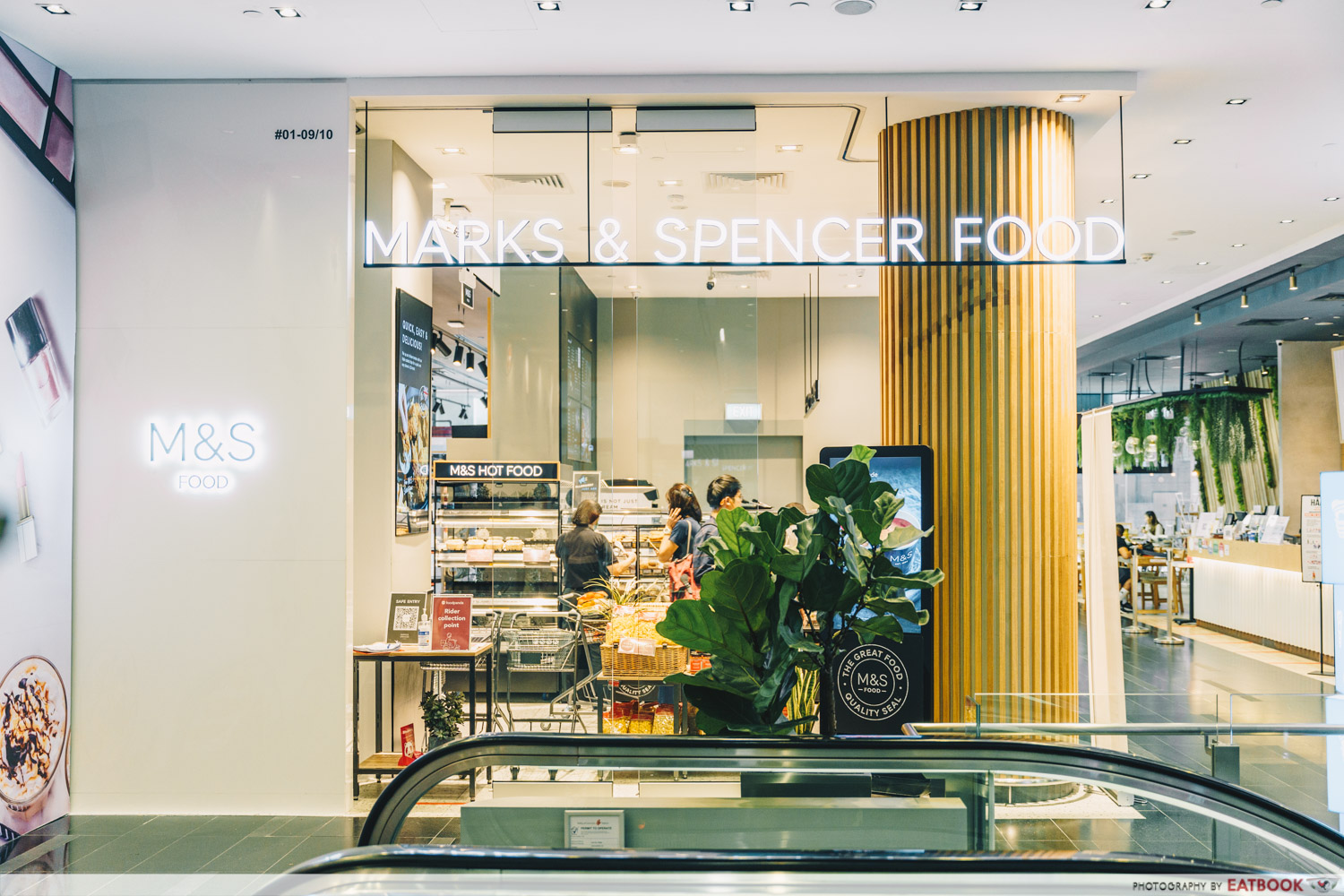 Long have we known Marks & Spencer for their chic apparel and gourmet groceries. Now, they have joined the cafe bandwagon, selling freshly-baked treats and coffee at Marks & Spencer Food.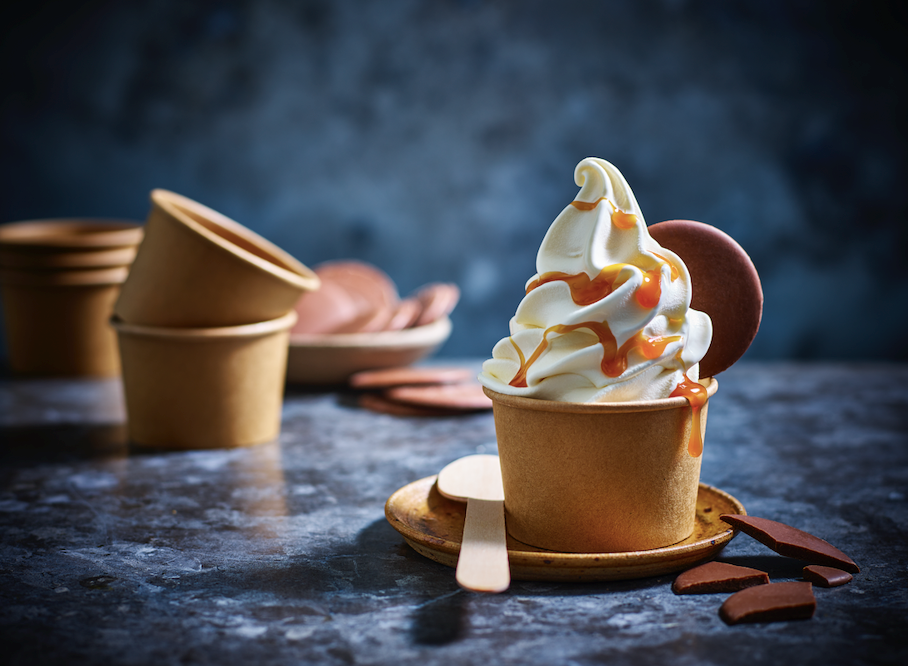 Image credit: Marks & Spencer Singapore
This October, get two cups of M&S Jersey Ice Cream for the price of one ($3.90). This creamy and milky soft serve is the perfect way to satisfy your sweet tooth, as well as to cool off in Singapore's heat. 
Unit number: #01-09/10
Opening hours: Daily 10am to 9pm
Tel: 6535 0082
---
7. Gong Cha
---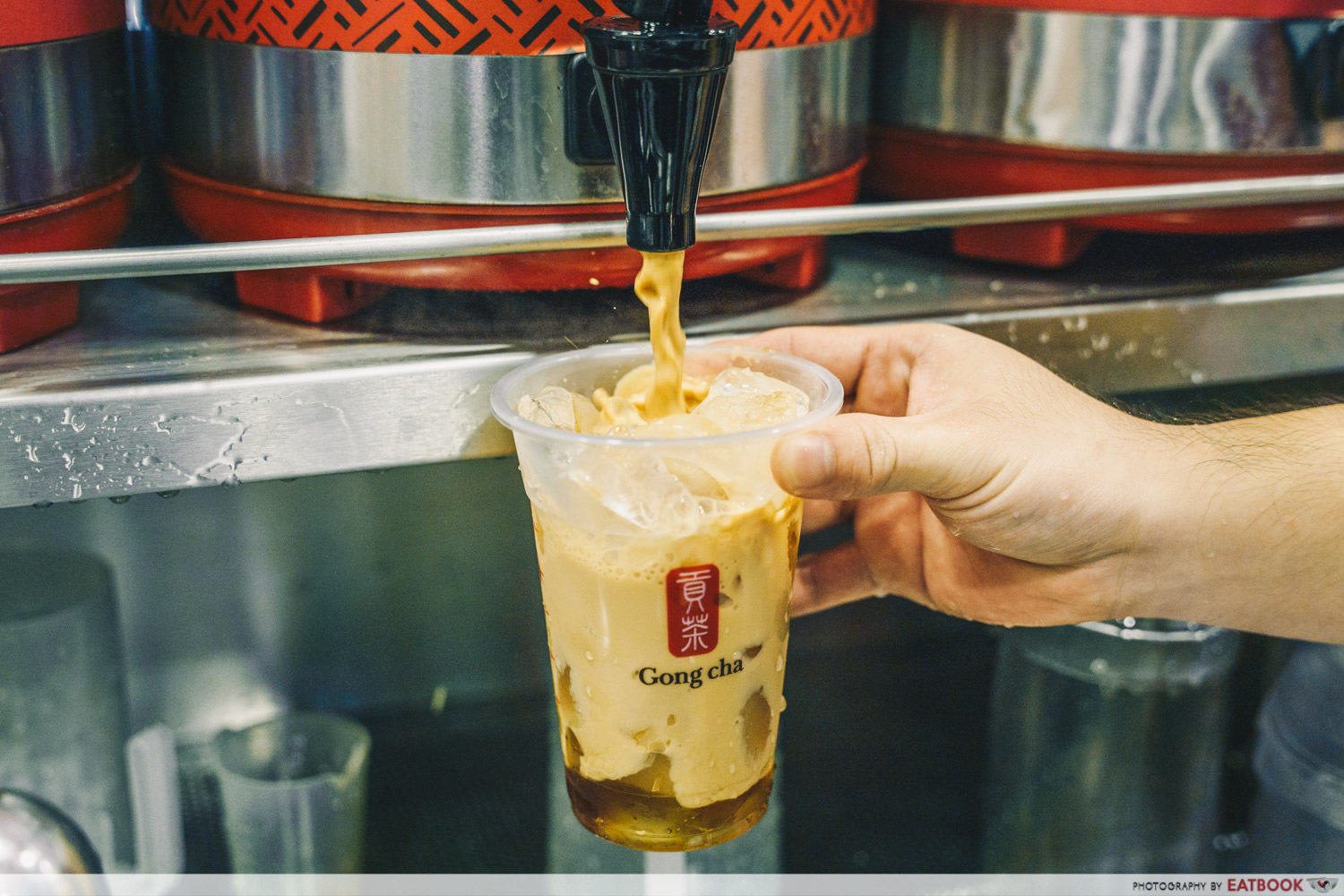 As one of the OG bubble tea brands, it's no wonder Gong Cha has a cult-like following with their extensive spread of crowd-pleasing drinks. They are the only bubble tea chain in Singapore that has a food menu, the recently-launched Gong Morning Breakfast series. 
Gong Cha Has New Taiwanese-Style Breakfast Gua Bao And Turmeric Drinks From $2.30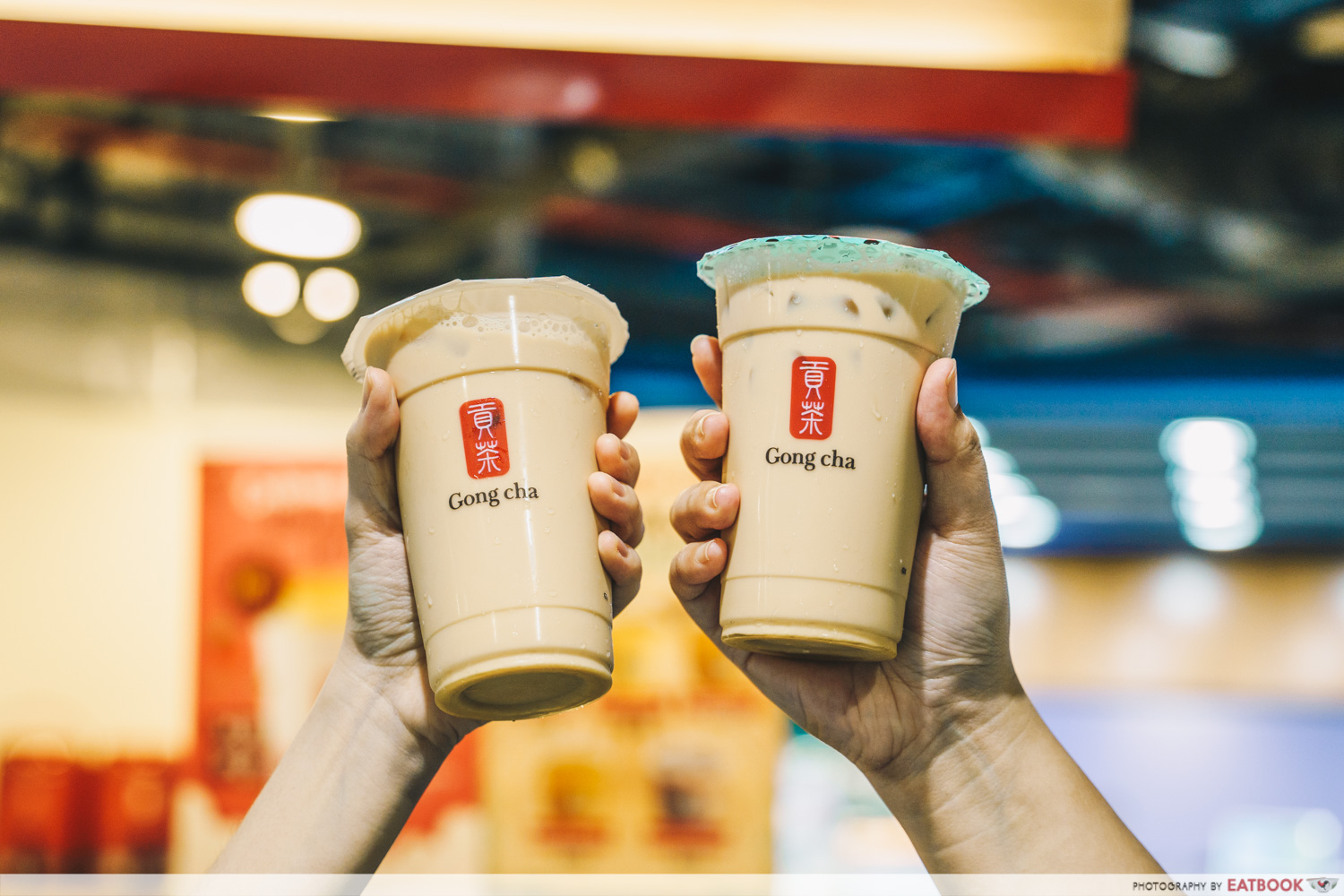 Gong Cha is also taking part in the 1-for-1 promotions at One Raffles Place. For just $3.60, buy one Caramel Milk Tea (Medium) and get one free. Caffeine and sugar go hand-in-hand here, just right to take the edge off your mid-afternoon slump with a little liquid rush.
Unit number: #B1-39
Opening hours: Daily 10am to 9pm
Website
---
8. HoneyWorld
®
---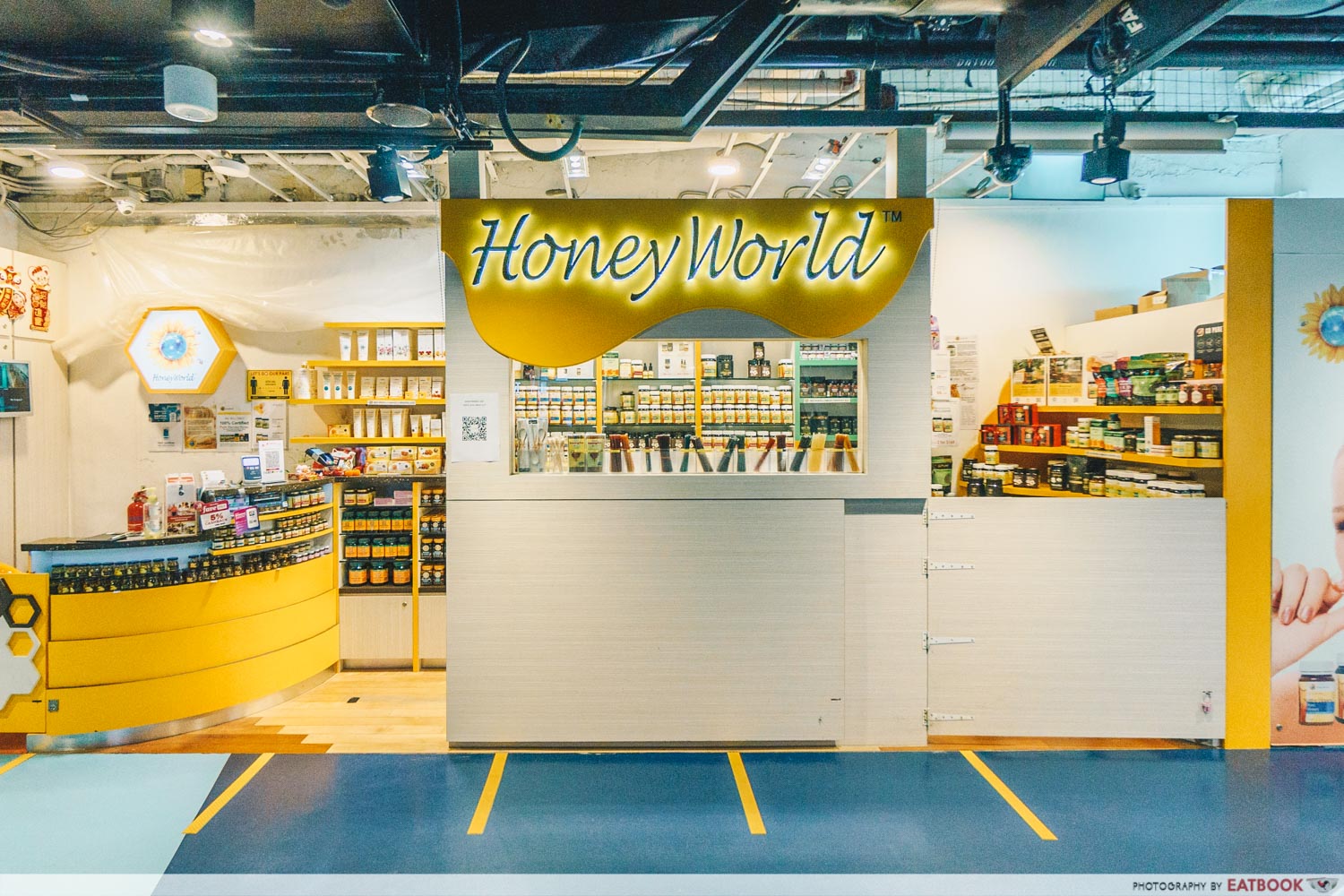 HoneyWorld® offers a wide range of top-grade manuka honey produced by bees feeding on the white blooms of the manuka tree.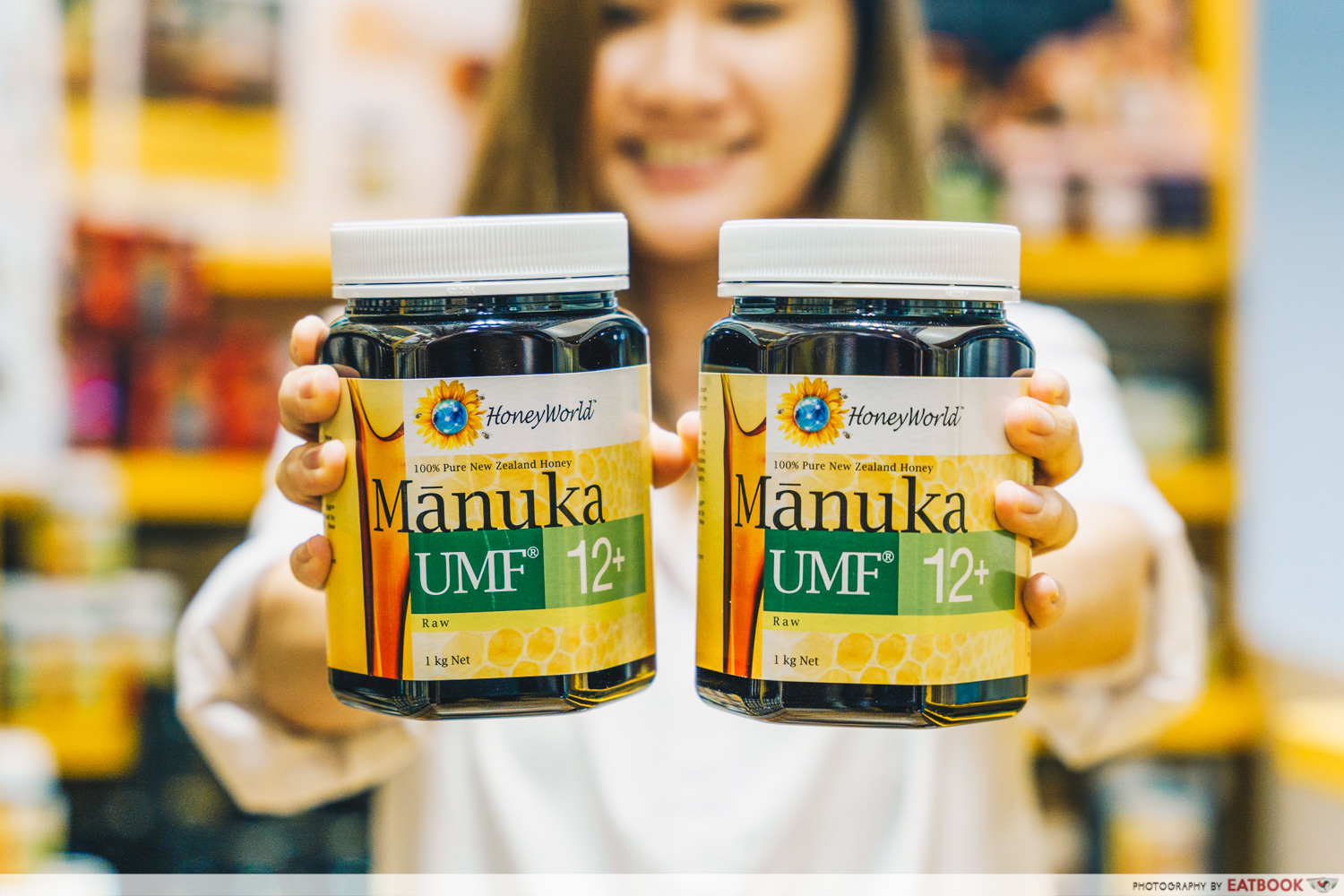 Unlike conventional table honeys, manuka honey can be quite pricey due to its medicinal benefits. Get a bigger bang for your buck with their 1-for-1 1kg Raw Manuka UMF 12+ ($215). If you needed more incentive as to why you should try manuka honey, this superfood is also loved by celebrities like Scarlett Johansson for its health benefits.
Unit number: #B1-33
Opening hours: Daily 10am to 9pm
Tel: 8223 2256
Website
---
9. Fun Toast
---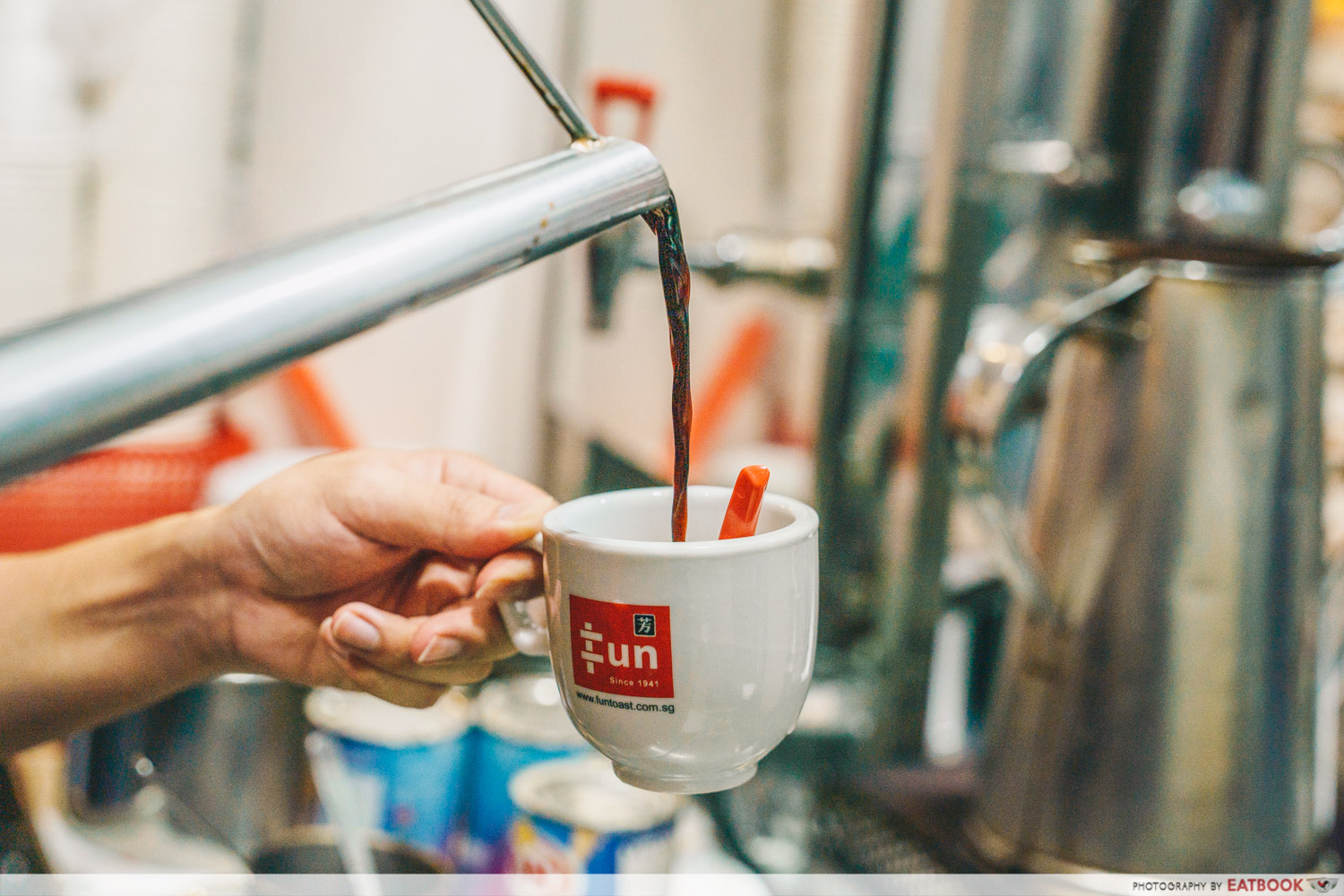 Fun Toast is a familiar name in the CBD area, especially for those who hanker for a humble cup of kopi or teh. This heritage-rich coffeehouse takes pride in their well-brewed traditional beverages, as well as their charcoal-grilled kaya toast.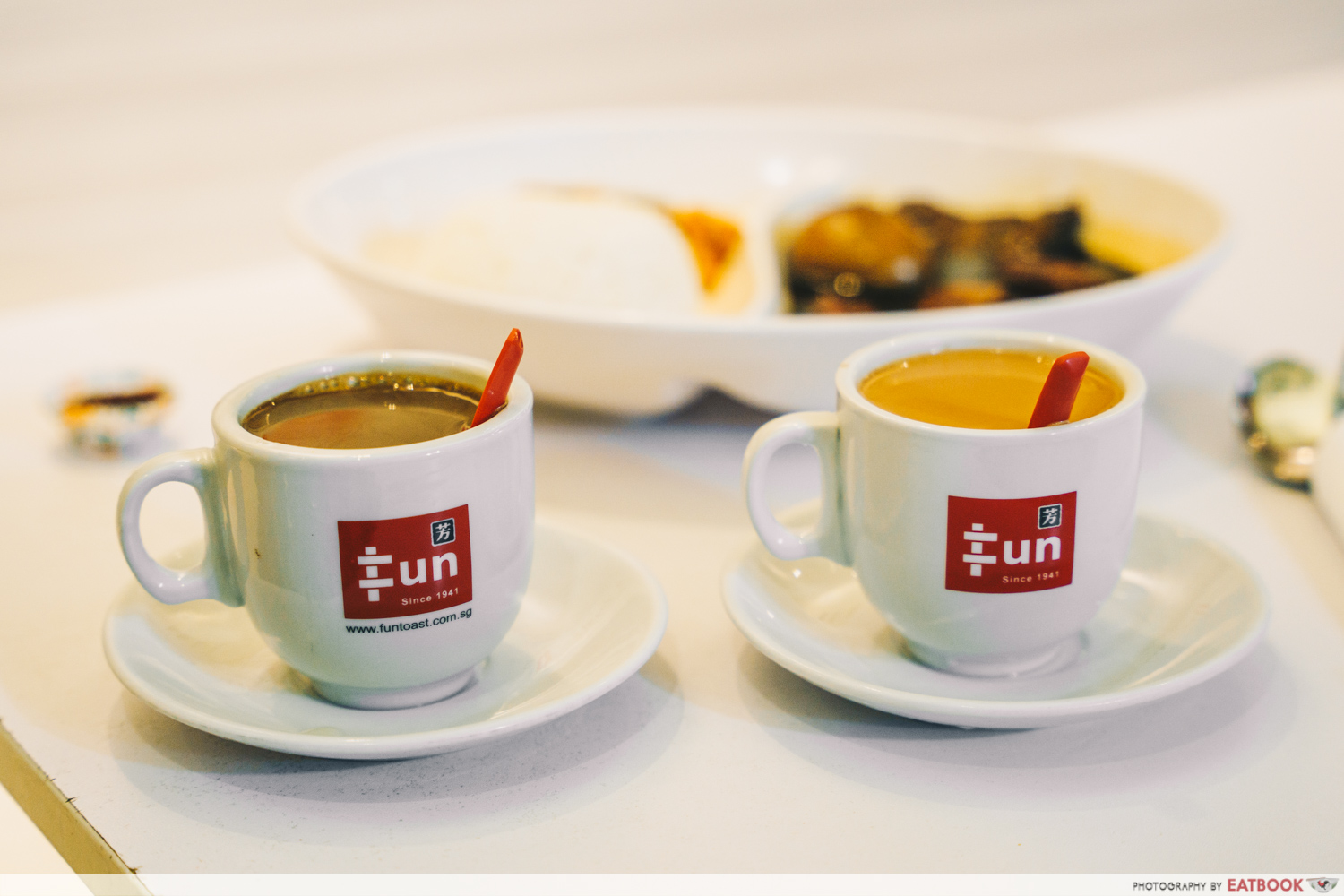 With any Fun Meal purchase, Fun Toast is offering 1-for-1 Hot Coffee or Tea. Choose from iconic local dishes such as Cheong Cheong Fun and Siew Mai ($5.20), Mee Siam ($5.50), Curry Chicken Rice ($6.80) or Beef Rendang ($9). We recommend their signature Soya Sauce Chicken Rice ($6.80), with perfectly-braised chicken pieces in a scrumptious dark sauce. 
Unit number: #B1-02
Opening hours: Daily 10am to 9pm
Tel: 6533 1233
Website
---
10. umisushi 
---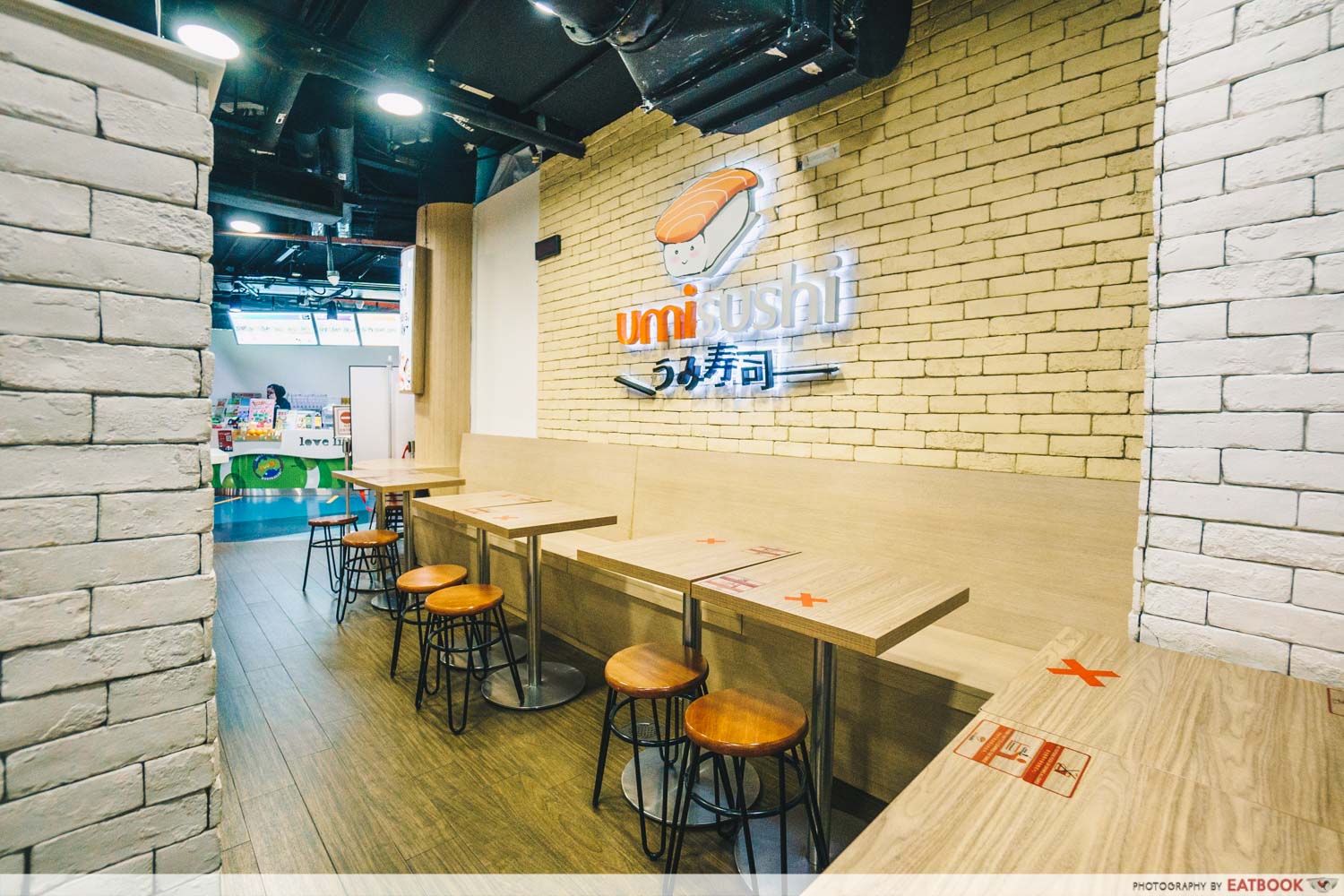 umisushi is your one-stop-shop for quick and fuss-free Japanese food such as sushi, sashimi, donburi, bento sets and Japanese salads that are made fresh daily. Enjoy a 1-for-1 Curry Katsu Don for $8.20 at their One Raffles Place outlet.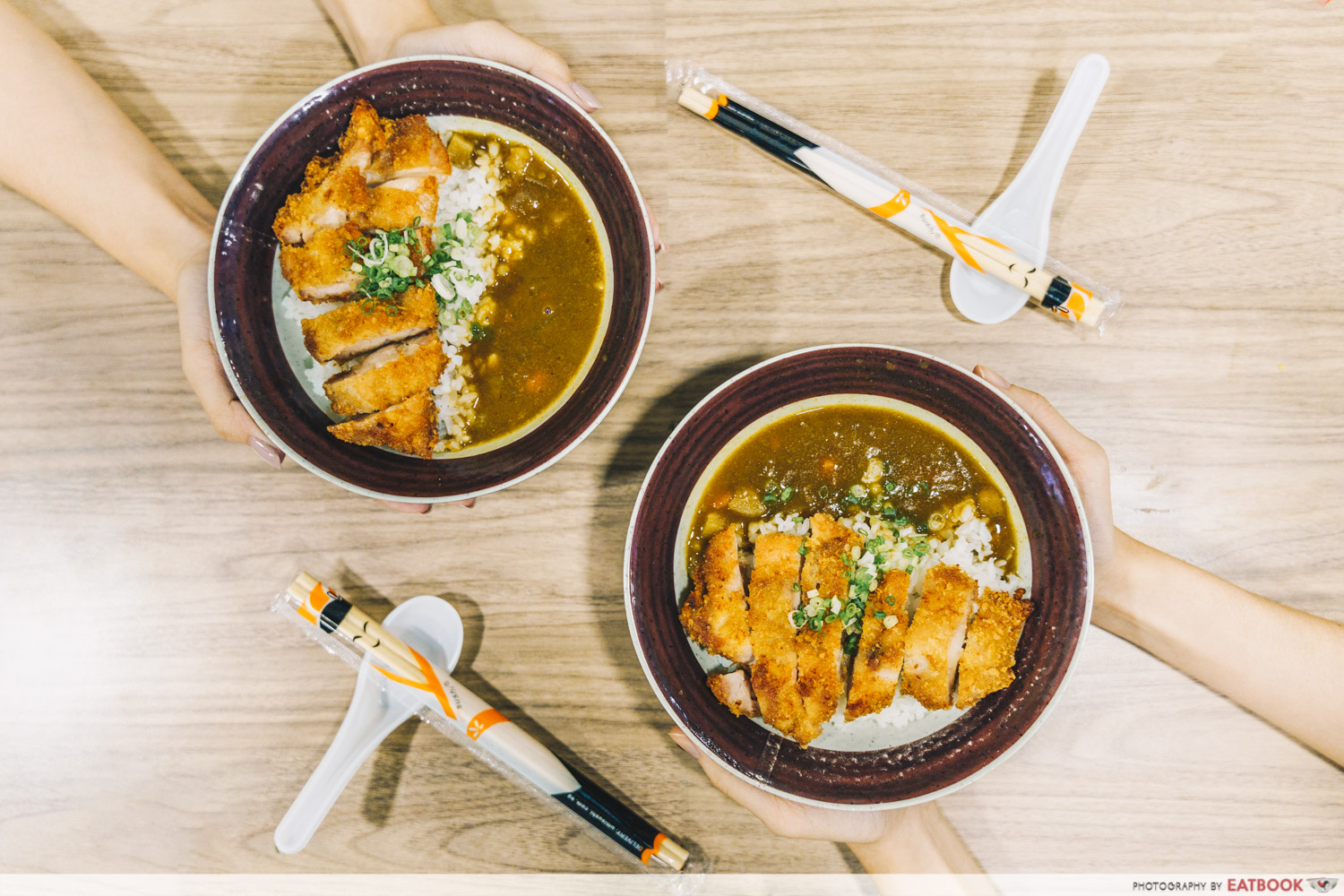 Each bowl has strips of tender and juicy chicken thigh meat ensconced in crispy, golden brown breading. A mouthful of this katsu, accompanied by heartwarming Japanese curry and hot rice, will definitely satiate your tastebuds and bring a smile to your face. Do note that terms and conditions apply.
Unit number: #B1-24/25
Opening hours: Daily 10am to 9pm
Tel: 6438 2869
Website
---
Enjoy 1-for-1 deals at One Raffles Place
---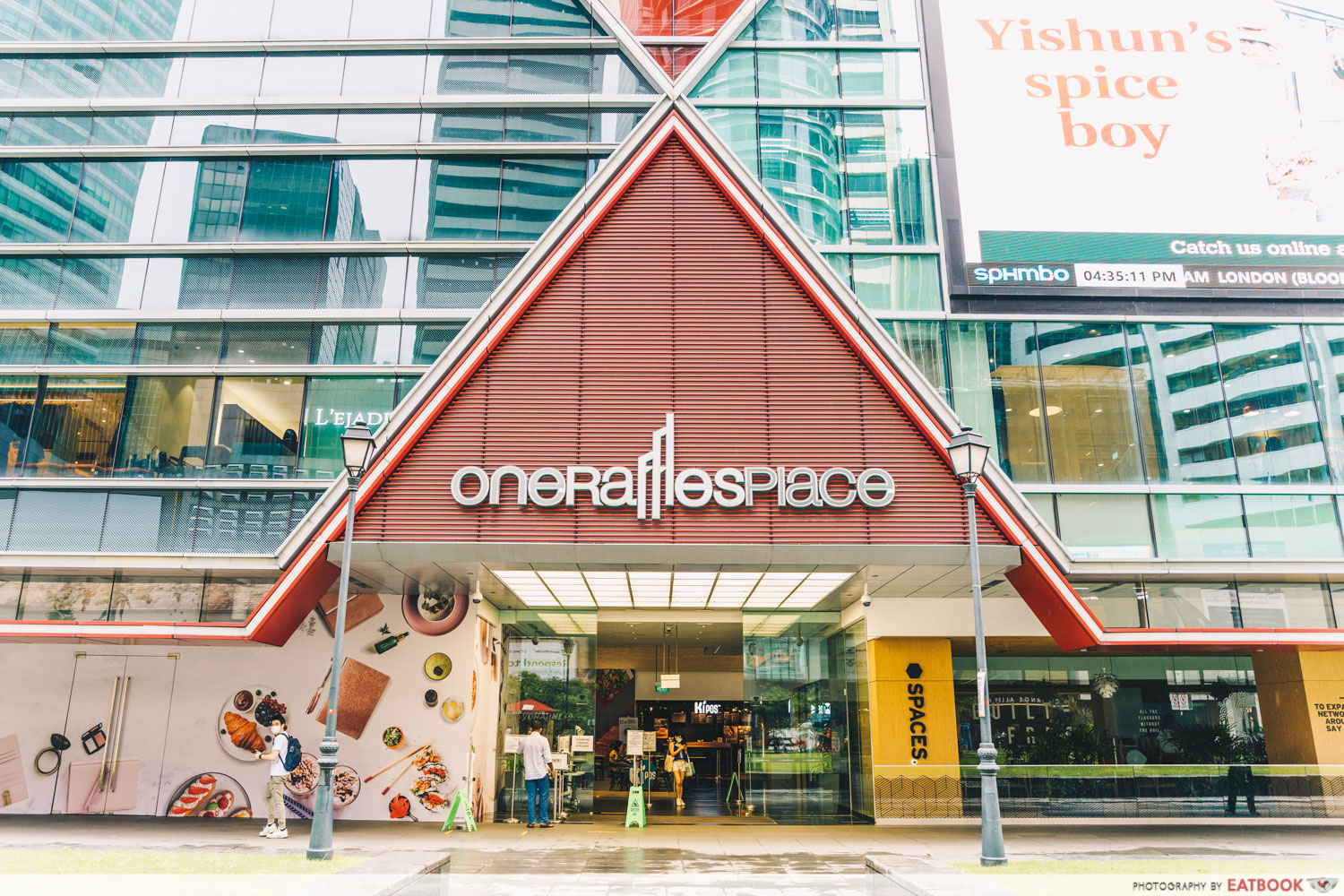 Treat yourself and a friend to any of these 10 1-for-1 dining deals if you're in the vicinity. On top of these exciting October promos, redeem a $5 shopping voucher with a minimum spend of $20 in a single receipt, as well as free parking with a $10 minimum spend (T&Cs apply). All you have to do is to download the free ORP app via App Store or Google Play to start redeeming these value-for-money vouchers and rewards! 
Address: 1 Raffles Place, Singapore 048616
Nearest MRT Station: Raffles Place (EW14/NS26)
Photos taken by John Lery Villanueva.
This post is brought to you by One Raffles Place.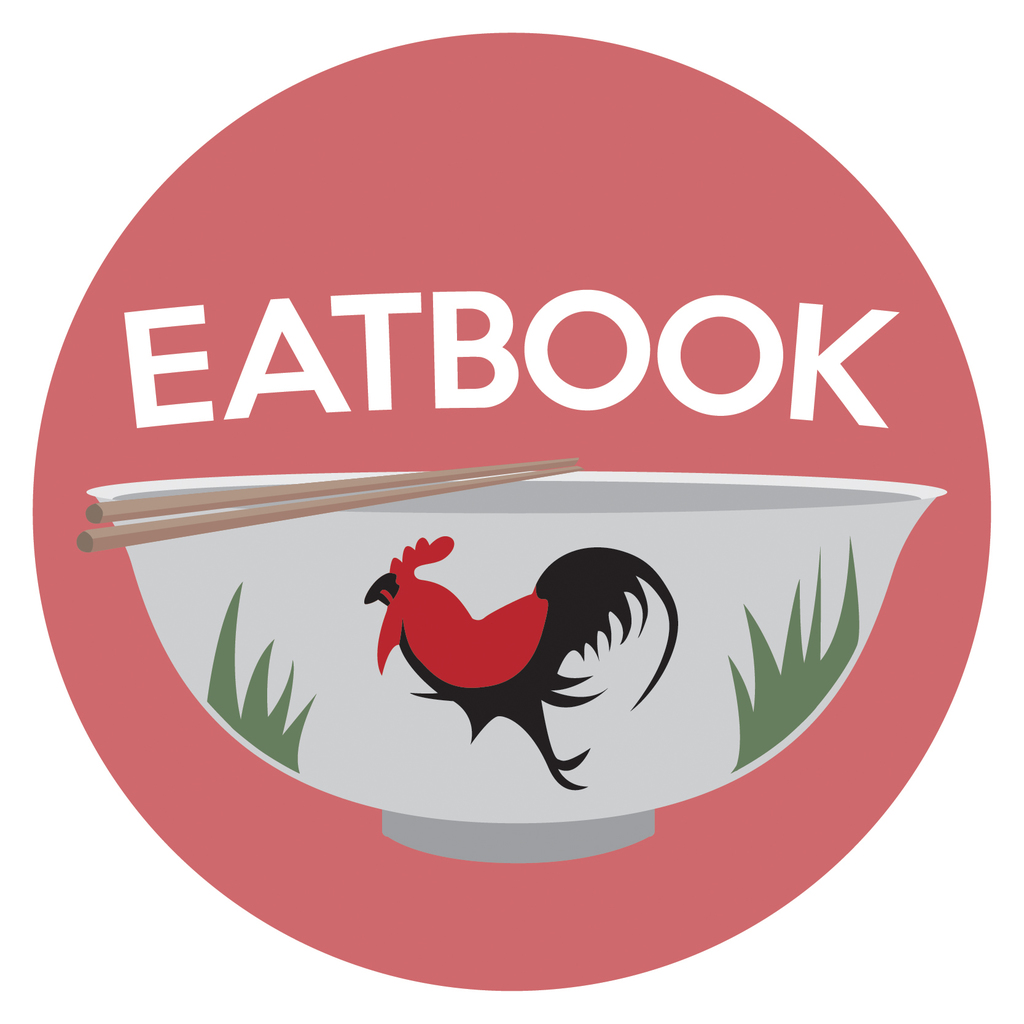 Drop us your email so you won't miss the latest news.