---
Orchard Towers food
---
Singapore's shopping district, Orchard Road, boasts trendy malls like ION Orchard and 313@Somerset. Tucked at the very end of this retail paradise is also Orchard Towers, a mall with a seedy history, but also affordable food that won't bust a hole in your wallet. Read our Orchard Towers food guide for Thai food, nasi padang and more from $3.50. These make great dining options after a long day of shopping in the area.
---
1. Thai Tantric
---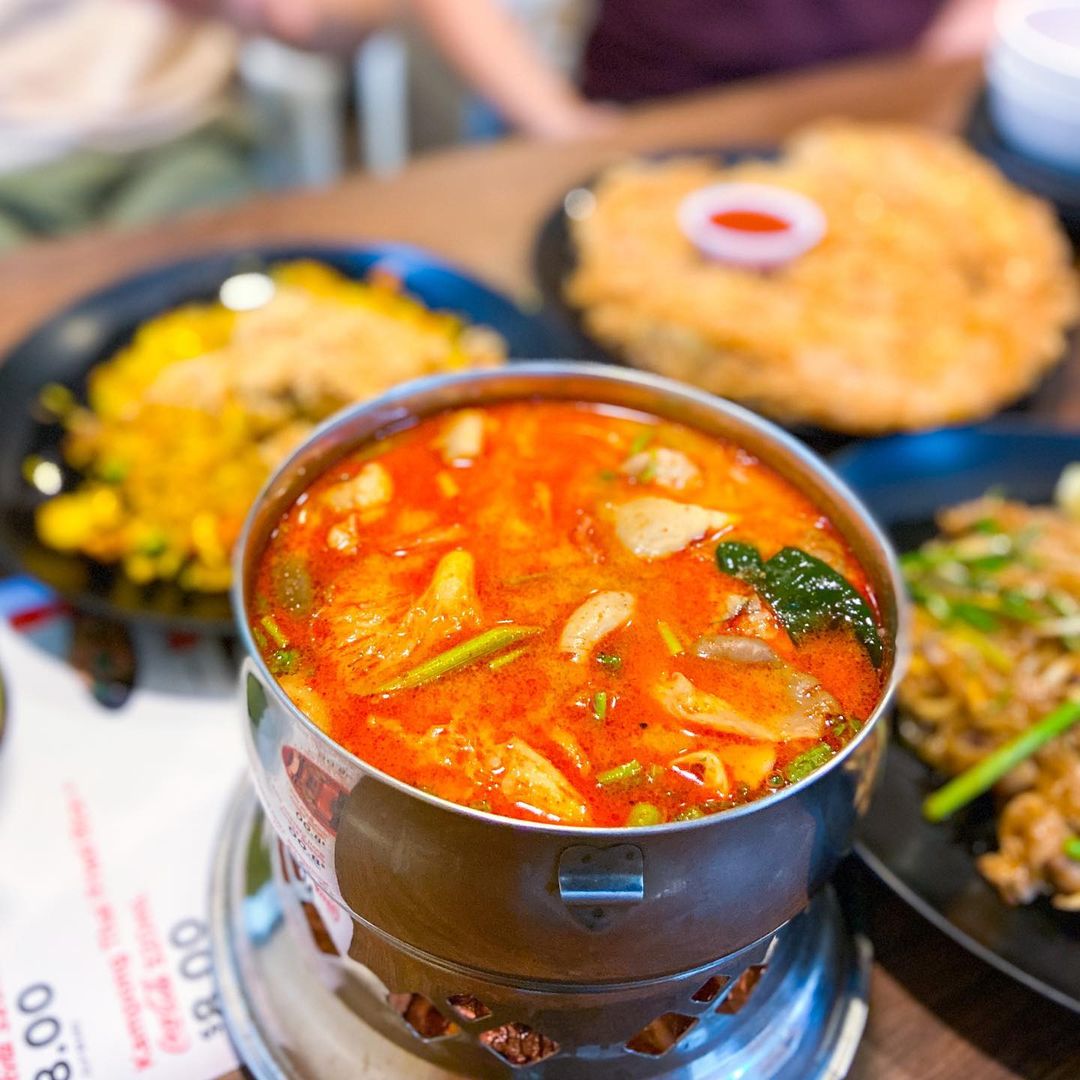 Image credit: @foodies4fattiess
For affordable, no-frills Thai fare, check out Thai Tantric. Their Tom Yum Talay Thick Soup ($12) comprises prawns and fish, swimming in a tangy, spicy broth. Continue the seafood goodness with their Pla Muk Paad Prik Gaeng ($12), which sees squid stir-fried in Thai red curry sauce.
Meat-lovers can opt for the Moo Dad Diew ($12) with crispy deep-fried pork, or the Nua Paad Prik Thai Dum ($12) for tender, peppery beef slices.
Unit number: #03-44
Opening hours: Mon-Sat 11:30am to 10:30pm
Tel: 9625 7523
Website
Thai Tantric is not a halal-certified eatery.
---
2. Korat Thai Cafe
---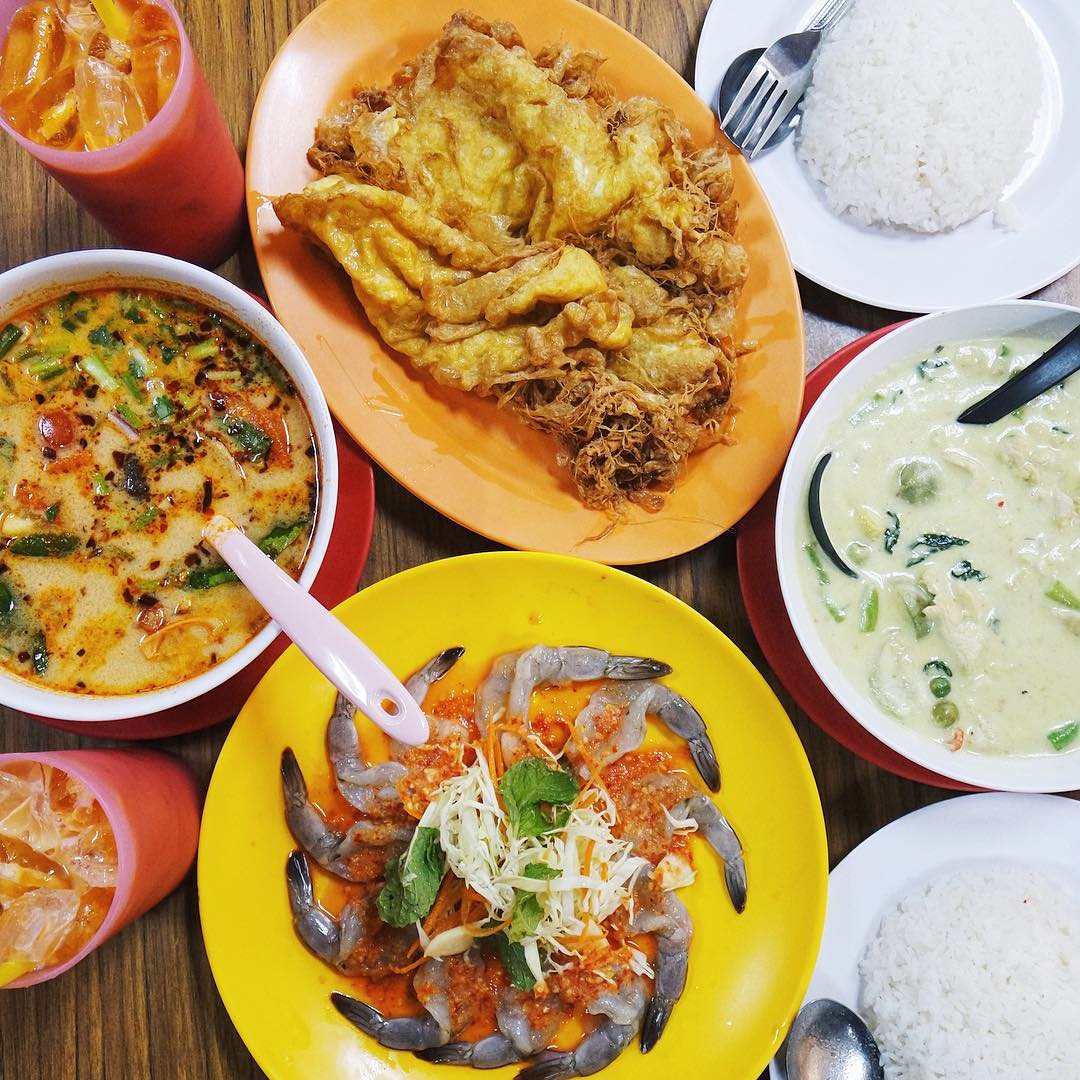 Image credit: @pinkyniakoh
Another place to get comfort Thai food is Korat Thai Cafe. Start with a Raw Prawn Salad ($11.90) to refresh your palate. For mains, their Signature Crispy Omelette (from $7.90) is a must, and comes with a customisable protein of chicken, beef, or prawns.
If you're not keen on eating zi char style, they also offer single-portion meals like Pineapple Fried Rice (from $6.50) and Thai Style Beef Noodles ($5.50).
Do note that they're closed every second and fourth Monday of the month.
Unit number: #03-28
Opening hours: Daily 12:30pm to 10pm
Tel: 6736 2282
Website
Korat Thai Cafe is not a halal-certified eatery.
---
3. Cafe Supunsa Thai Cuisine
---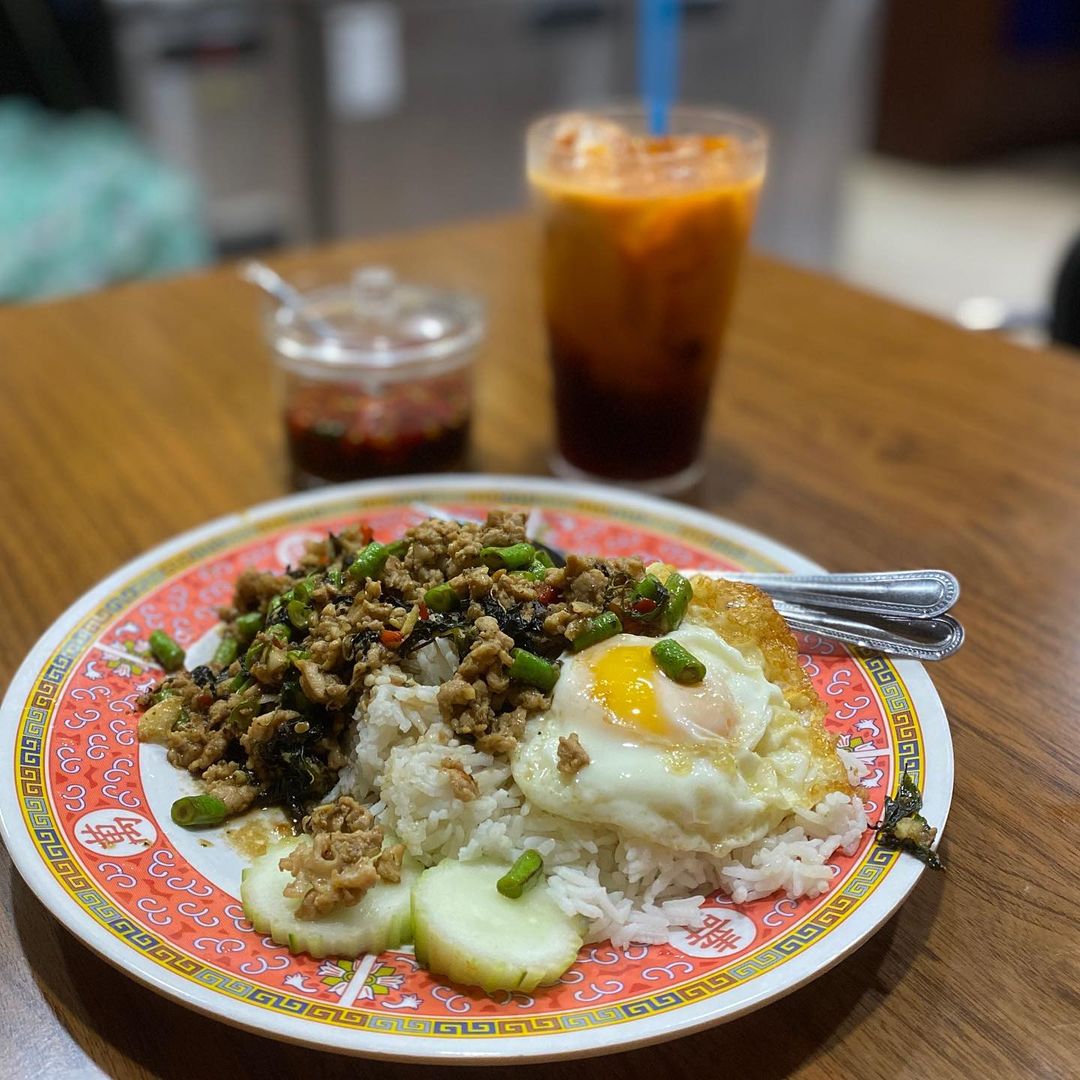 Image credit: @ramenking2018
We continue the Thai food hype with Cafe Supunsa Thai Cuisine. Get the chef-recommended Pad Grapow Lard Kao ($8), an iconic Thai dish with stir-fried basil and a protein of your choice, atop white rice.
They're also known for Cafe Supunsa's Signature Deep Fried Chicken (from $6) which comes in a platter of six or 12, and makes for a moreish side. Wash everything down with a light Tom Chuet Tofu Soup (from $12), a clear vegetable broth with tofu.
Unit number: #02-36
Opening hours: Daily 12pm to 11pm
Tel: 6737 0223
Website
Cafe Supansa Thai Cuisine is not a halal-certified eatery.
---
4. Senor Taco
---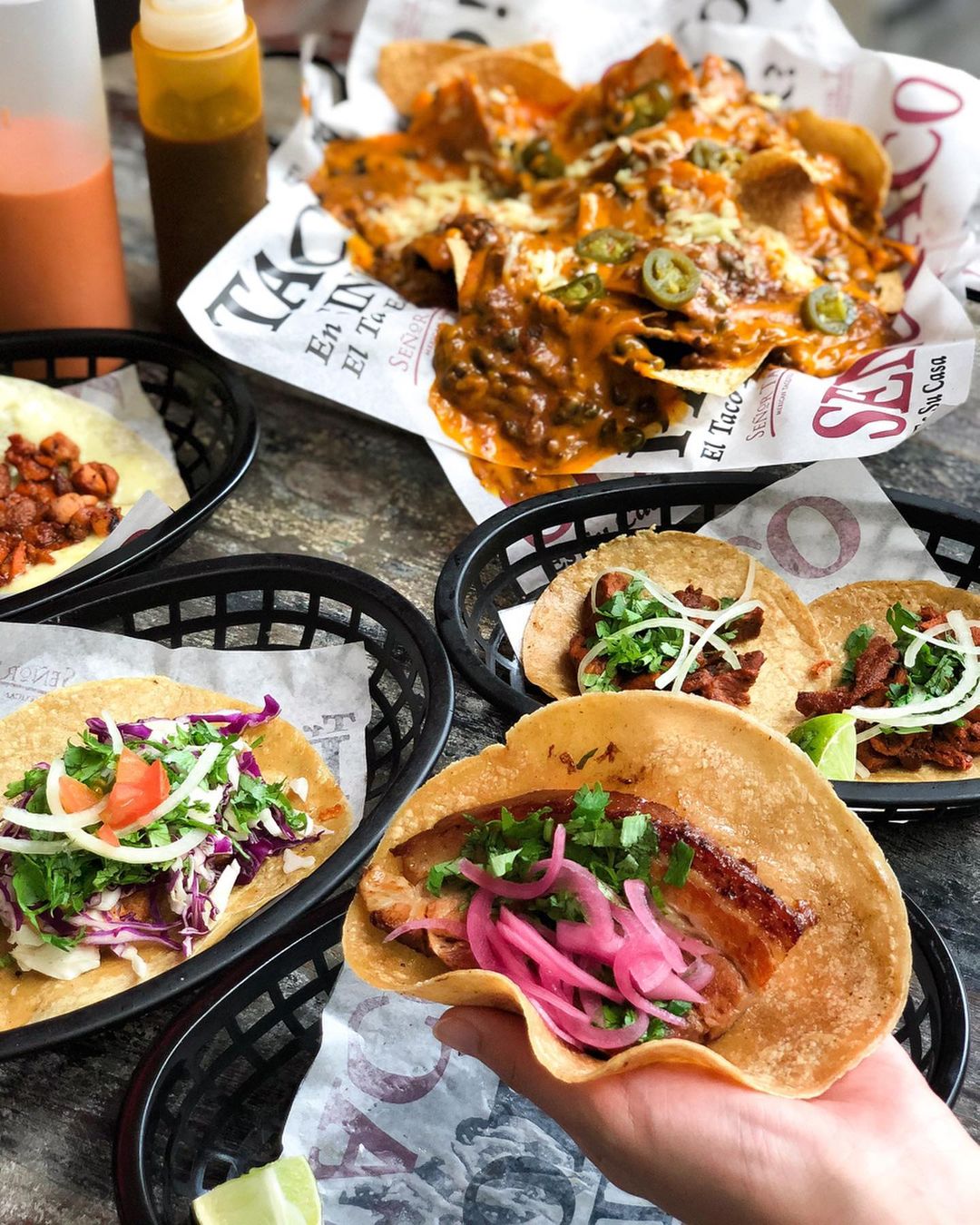 Image credit: @thefatfam_
You might have seen Senor Taco around Clarke Quay, but they also have an outlet within Orchard Towers, with a slightly cheaper menu.
Get Fish Baja-style ($8++), a plate of tacos, to share. It's got beer-battered fish nestled within corn tortillas, and chipotle-mayo sauce on top. If you have a bigger appetite, opt for the Tenderloin Quesadillas ($11++), starring 100-day grain-fed Angus beef, and melty cheese.
Unit number: #01-06
Opening hours: Sun-Mon 6pm to 12am, Fri-Sat 6pm to 2am
Tel: 6337 6376
Website
Senor Taco is not a halal-certified eatery.
---
5. The Drunken Poet
---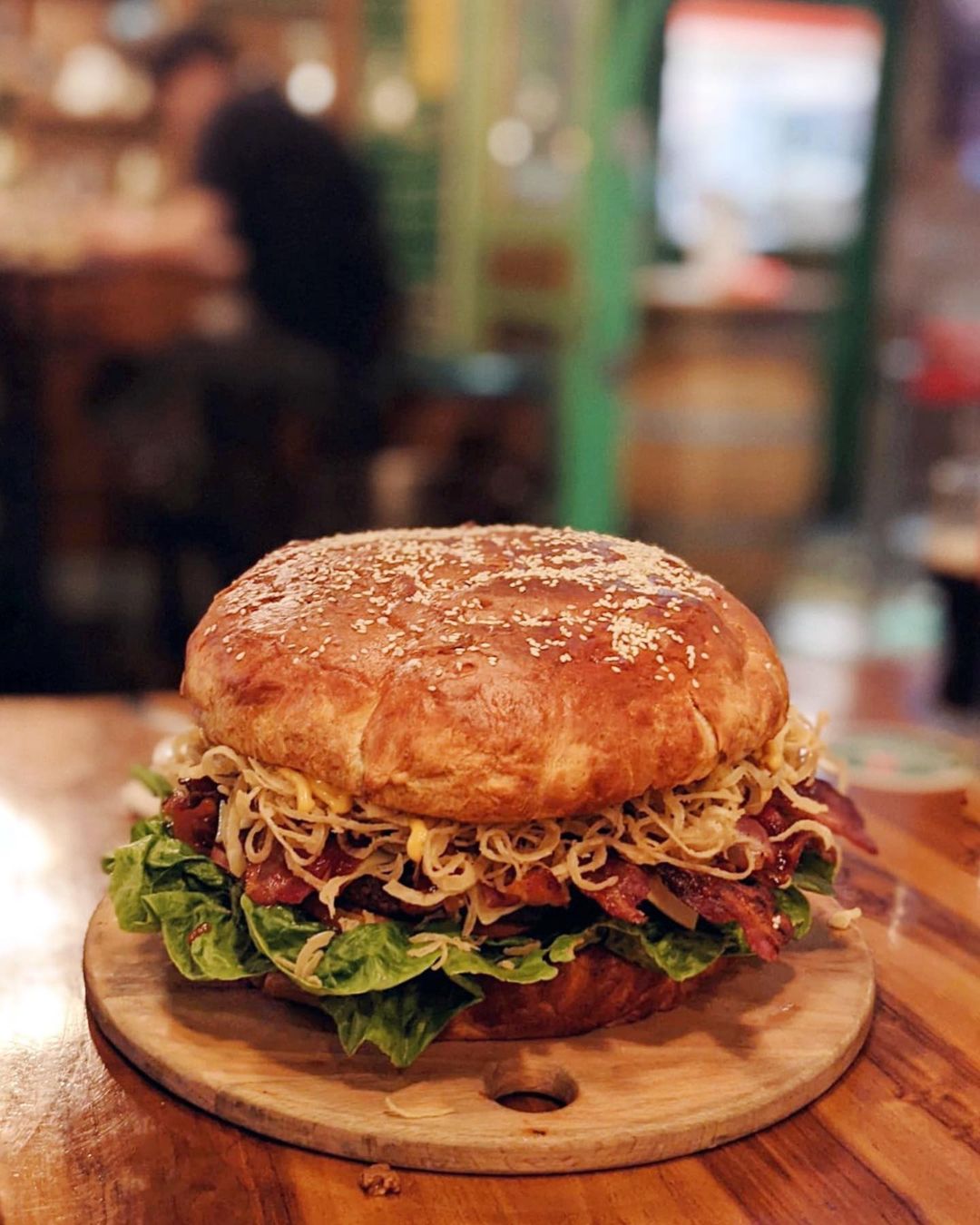 Image credit: @jbertsayshello
Hidden away on the first floor of Orchard Towers is The Drunken Poet, an Irish pub with drinks and scrumptious bar bites.
Sink your teeth into the Poet's Burger ($22++), consisting of juicy beef, bacon, and all the fixings. It's sure to make a hearty meal alongside your preferred alcoholic beverage. They also do roasts, such as the Traditional Irish Roast Beef ($28++), with Yorkshire pudding and whisky-spiked brown gravy on the side. If you're here with a group of friends, order the Buffalo Wings ($15++) to share.
Unit number: #01-29C
Opening hours: Tue-Fri 3pm to 10:30pm, Sat-Sun 12pm to 10:30pm
Tel: 6734 2924
Website
The Drunken Poet is not a halal-certified eatery.
---
6. Chopstix & Rice
---

Image credit: @chiakantang
Workers in the area may be familiar with Chopstix & Rice, a lunch spot for affordable nasi padang. A plate with rice and three dishes will set you back at about $6, cheap especially in the Orchard area, where most meals cost upwards of $20. What's more, they're halal-certified.
Choose from a plethora of dishes including flavourful beef rendang, creamy bergedil and crunchy lady's fingers.
Unit number: #B1-02
Opening hours: Daily 9am to 8pm
Tel: 9681 1966
Website
Chopstix & Rice is a halal-certified eatery.
---
7. ISLE Eating House
---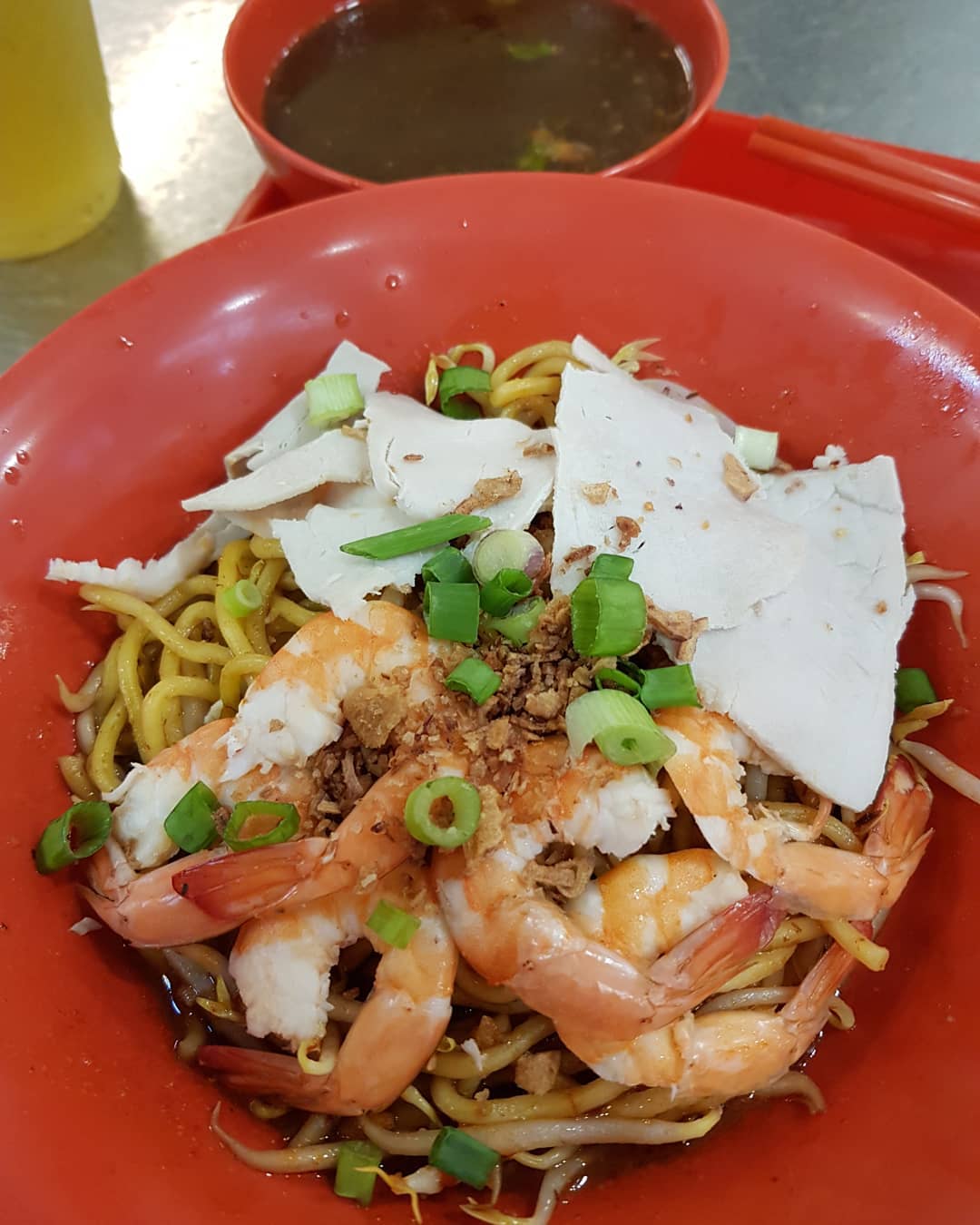 Image credit: @happyfoodieman
Yet another popular grub spot for nearby workers is ISLE Eating House, serving up a wide variety of dishes ranging from starchy Lor Mee ($3.50) to comforting Prawn Mee Soup ($3.80).
They also do cai png. A plate with two meat and one veg costs around $3.50, though prices can be slightly higher for specialty proteins like prawn paste chicken. 
Unit number: #B1-07
Opening hours: Daily 7:30am to 8pm
Tel: 6836 3887
Website
ISLE Eating House is not a halal-certified eatery.
---
Where to eat at Orchard Towers
---
Get past the dingy appearance of the mall and you'll find a pocket of affordable eateries in town. From hearty nasi padang to comfort Thai food, Orchard Towers has got your cravings covered.
If you're looking for more Orchard food options, check out our ION Orchard Food Guide. We have also reviewed Menbaka Fire Ramen at Cineleisure, a famous fire ramen shop hailing from Kyoto.
Menbaka Ramen Review: Famous Kyoto Fire Ramen Shop Comes To Cineleisure
Featured images adapted from @senortacoch and @larrywee.