Oreo Mooncake is now in Singapore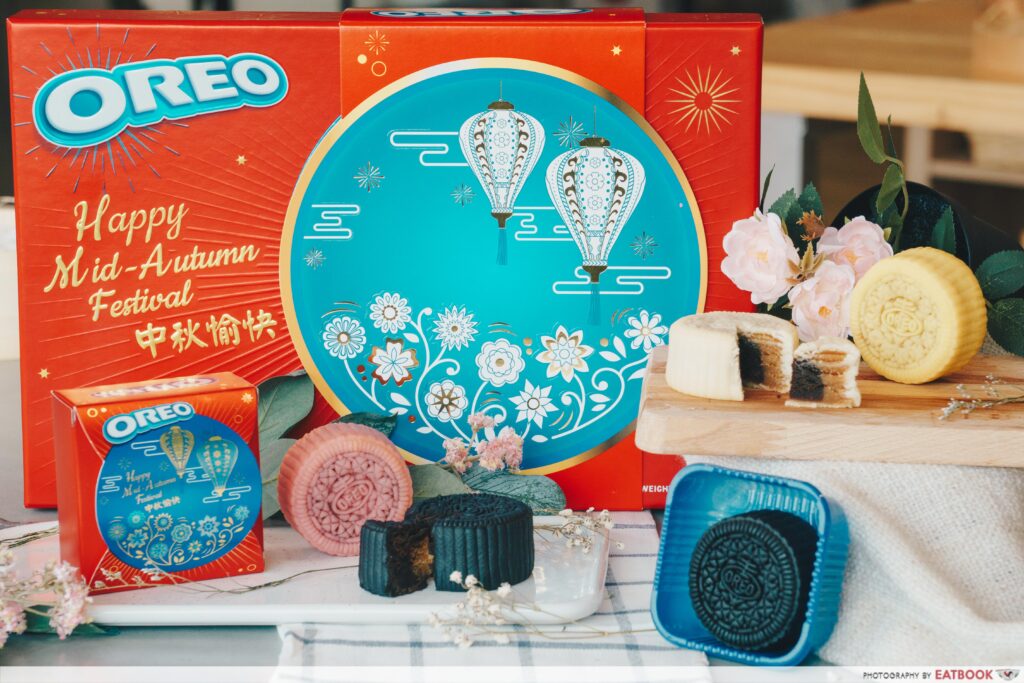 It's mooncake season once again, and we've been seeing plenty of interesting mooncake flavours, from salted butterscotch to purple potato white chocolate. What really caught our eye, however, is the Oreo Mooncake Gift Box that's sold at NTUC FairPrice.
Yes, you heard right. These "mooncakes" are a seasonal snack by Oreo, and they are launched in a few Asian countries including China and Thailand. The ones we have are made in Vietnam and come in four flavours – Brownie Chocolate, Double Chocolate with Milk, Strawberry Jam and Custard & Pineapple-flavoured Jam.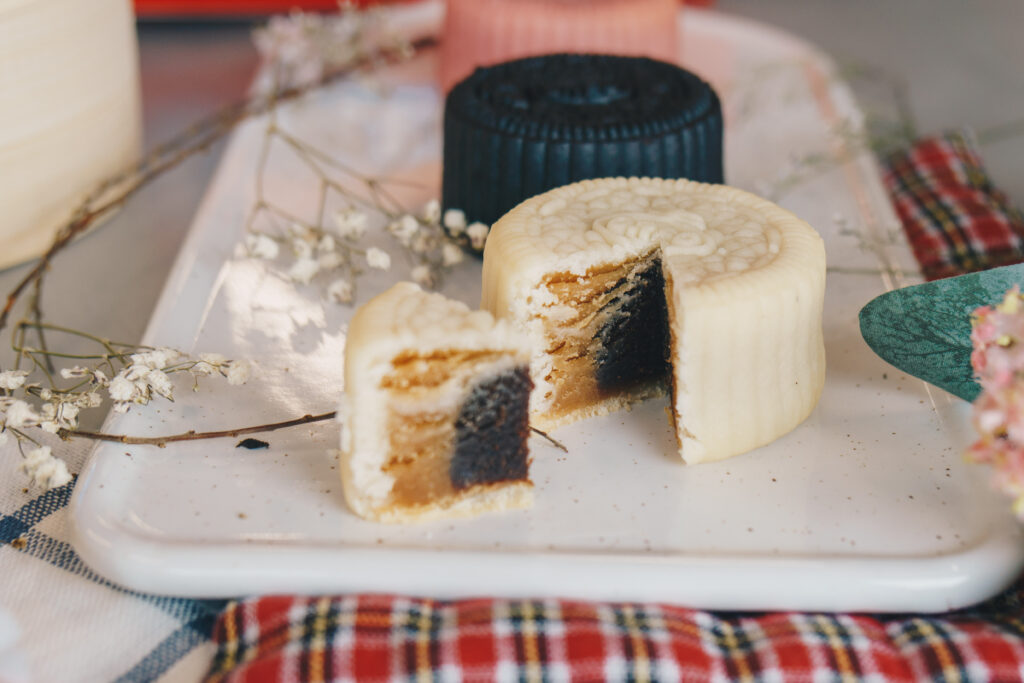 You can get it at certain FairPrice outlets at $29.90 for a box of six. Each box comes with two Brownie Chocolate, two Double Chocolate with Milk, one Strawberry Jam and one Custard & Pineapple-flavoured Jam. That's really affordable if you ask me, especially since a box of four mooncakes from most places can easily set you back $50.
Plus, you can even get more bang for your buck when you order them from FairPrice's website, as they are available at a special price of $26.90 till 31 August 2018.
Unlike what we're used to, the Oreo mooncakes are a little more than twice the size of a regular Oreo cookie. After cutting into it, you'll find the soft pastry packed with sweet paste. Taste-wise, it's nothing like Oreo cookies. These are incredibly sweet and soft, and the only similarity they have to Oreo cookies would probably be the marking on top of each mooncake.
The Oreo Mooncake Gift Set that was sold in China last year came in different flavours, namely Cocoa Cream, Creamy Pineapple, Strawberry and Original Oreo.
If reading this has got your Oreo cravings ablaze, check out these Oreo desserts as well!