Orh-Kee Noodles at Killiney Road
If you're in need of a supper fix, Orh-Kee Noodles may be just the place for you. They have two outlets, Serangoon Garden Way and Killiney Road, the latter of which recently opened this year. You can also expect exclusive dishes available at their latest branch in town.

Image credit: @dulyflorist
Orh-Kee specialises in traditional Teochew fishball noodles, with signature dishes such as Minced Meat Mee Sua, Hotate Scallop Noodles and more! You also do not need to worry about the late-night hunger pangs, as both stores are open 24/7 daily.

Image credit: @thatgluttonn
Their best-seller on the menu is the Orh Kee Signature Minced Meat Mee Sua ($10.80), which comes with scallops and slices of abalone as toppings. For noodles, you can either go for mee kia, mee pok, or mee sua depending on your personal preference. 
Alternatively, go for the Hotate Scallop Noodles ($8.80), which comes with Japanese scallops and bonito flakes for a slightly sweet aftertaste. Pair your noodles with their Traditional Meatball Soup ($6.50), which is said to be flavourful and hearty.
Ah Ma Chi Mian Review: 24H Bak Chor Mee Stall With Mee Sua And Spicy Liver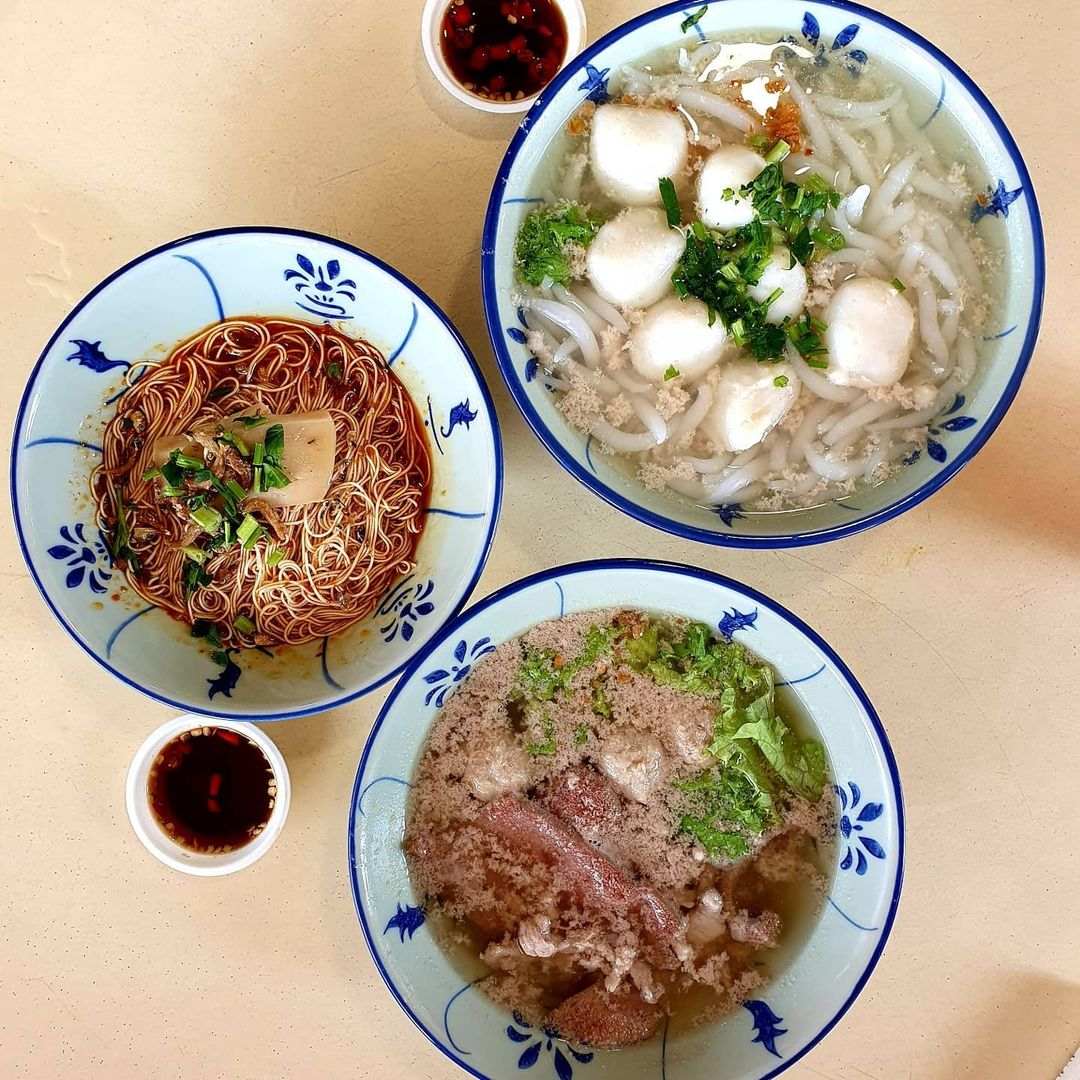 Image credit: @tlc.eats
Those who prefer the classics can opt for the Traditional Fishball & Meatball Noodles ($6.50). If you're a fan of pork liver, you can try their Signature/Nyonya Pork Liver ($5.50), another popular item on the menu. Add a good amount of chilli padi for a spicy kick!
If you're still hungry, add on some sides, such as the Prawn Paste Chicken Wing ($5.90), Bean Curd Skin with Fish Paste ($4.90), and Edamame Fish Ball ($3.90). 
Orh-Kee Noodles' Killiney branch is a mere five-minute walk from Somerset MRT Station, which makes it even more convenient to pop by at any time of the day!
For more BCM food recommendations, check out our JOFA Meepok review, or Jin Xi Lai Mui Siong Minced Meat Noodle review.
Jin Xi Lai Mui Siong Minced Meat Noodle Review: 50-Year-Old BCM Stall With Pork Liver Soup
Serangoon Garden Way
Address: 53 Serangoon Garden Way, Singapore 555949
Opening hours: Daily 24 hours
Killiney Road
Address: 65 Killiney Rd, Singapore 239524
Opening hours: Daily 24 hours
Website
Featured image adapted from @dulyflorist's post and @thatgluttonn's post.