Paradise Group for dine-ins and takeaways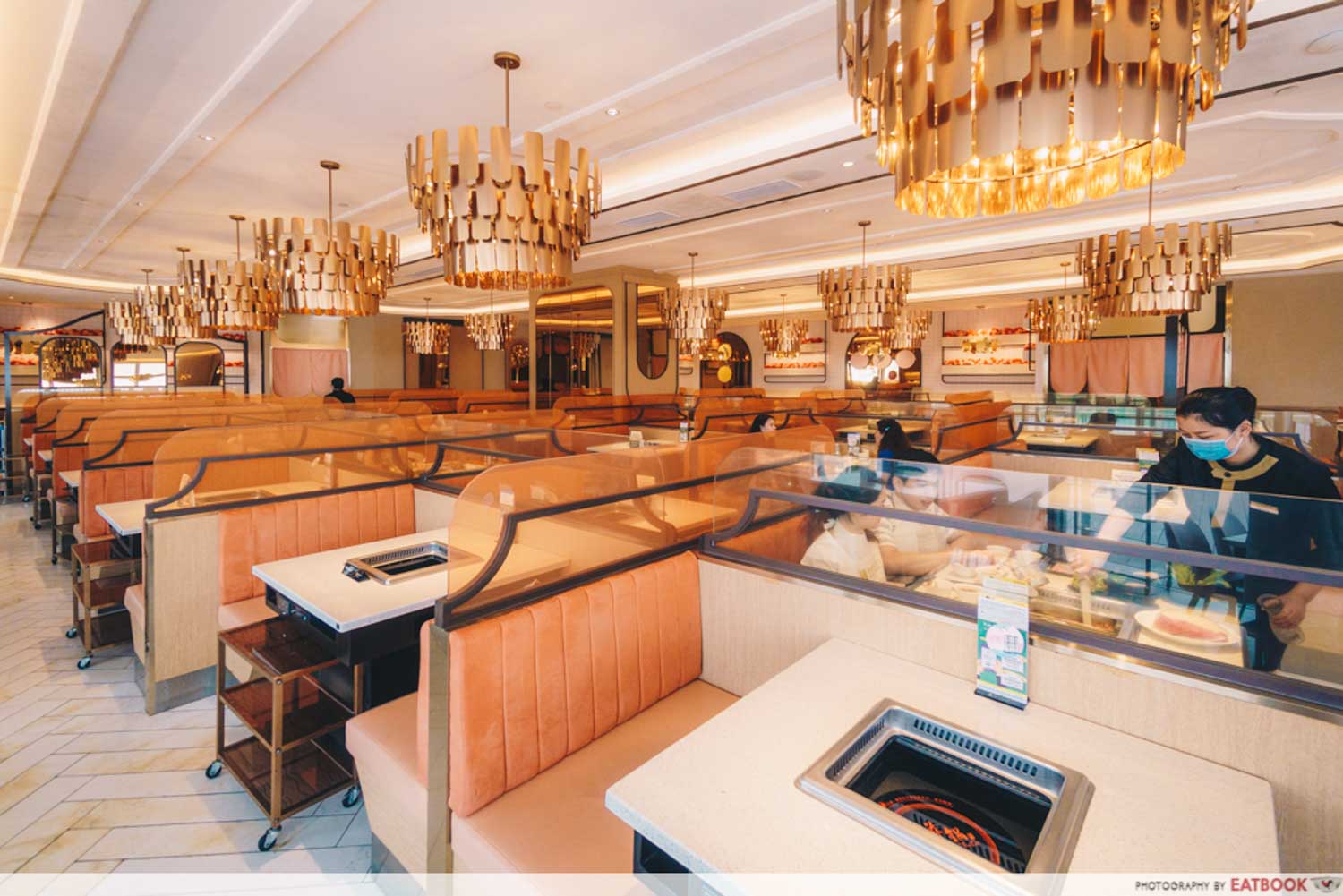 Paradise Group is back with new items on the menu across their restaurants! Along with these seasonal dishes, they are also offering discounts for both dine-in and takeaways. From now till 31 August 2020, PGR members, Citibank, and Maybank cardmembers can enjoy 20% off dine-in food bills at their restaurants. These include our favourite late-night haunt Beauty in The Pot, the Hong Kong eatery-inspired Canton Paradise and more.
Alternatively, if you prefer to enjoy your fix of Chinese food at home, Paradise Group is also offering 30% off takeaway food bills at all of their restaurants.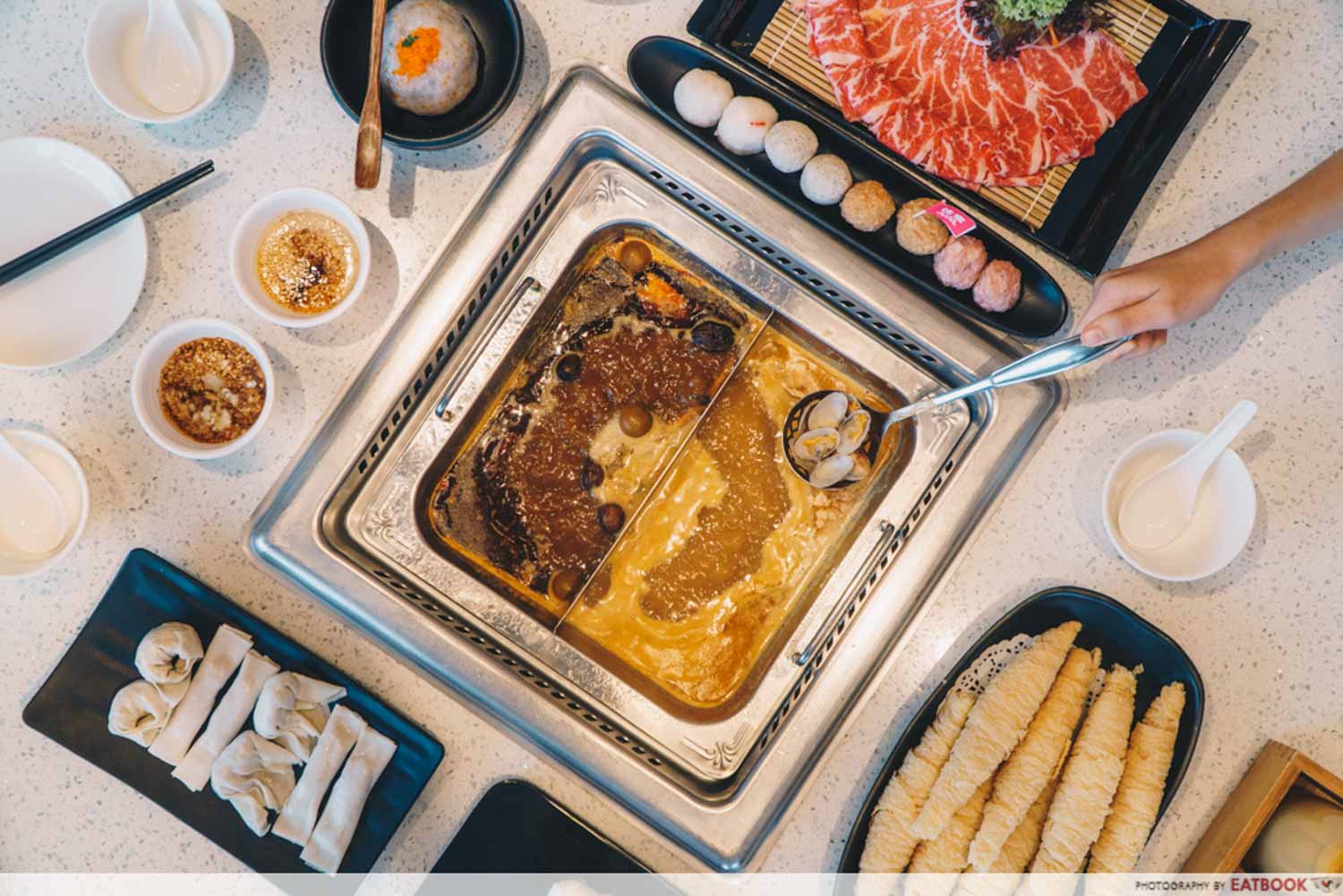 Beauty in The Pot is a great place to enjoy hotpot with a small group of friends, even if it's late into the night. Those who enjoyed the bold-flavoured broth of Le Shrimp Ramen will also get to enjoy a similar Shrimp Broth (from $9.50++) at all Beauty in The Pot outlets. Previously only available for a short promotional period, the sweet and full-bodied hotpot broth is now back.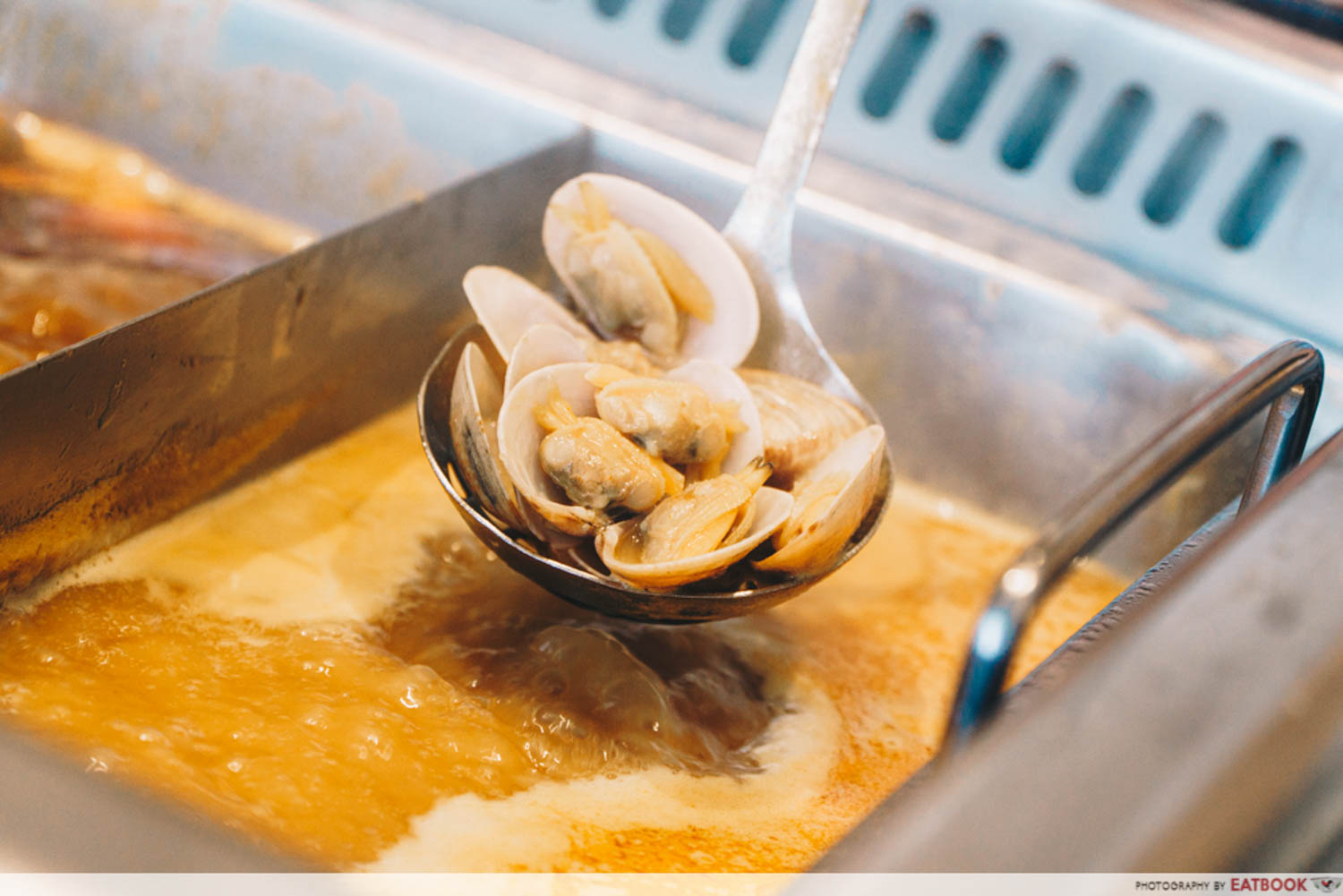 Made from finely ground prawns and clams, the flavourful shrimp broth is a must-order for seafood lovers. Make sure to enjoy this tasty broth with their large variety of ingredients. We personally liked the beef slices best as they paired well with the savoury broth, and were sliced just thin enough for our enjoyment.
If you prefer a personal pot, Paradise Hotpot also allows you to enjoy the same Hearty Shrimp Broth ($13.80++) individually.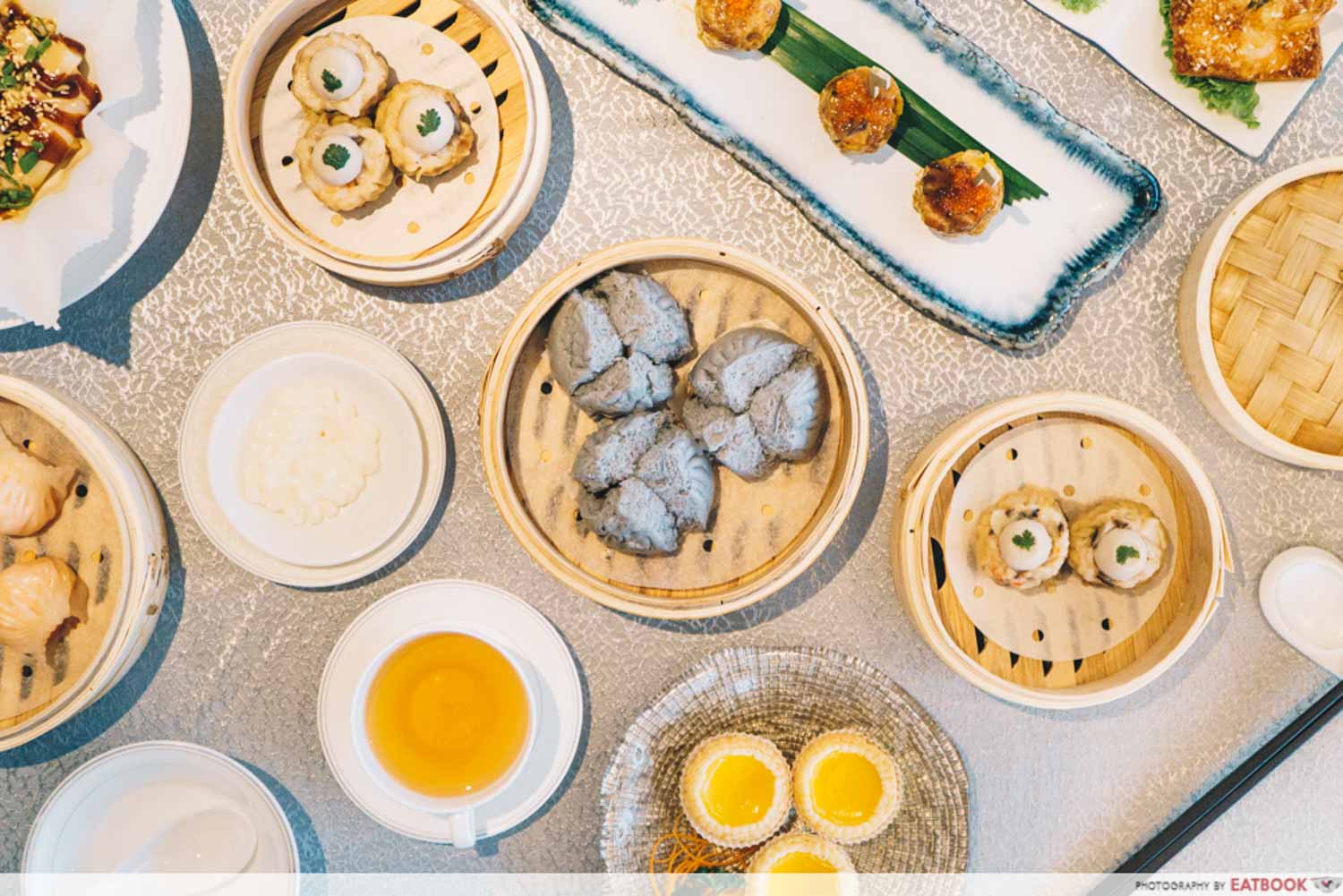 For those who seek lighter bites, Paradise Teochew has added a variety of new dim sum offerings, to their H.K style dim sum lunch selection. Dubbed as an 'innovative menu' by the chefs, the new list of dishes lends classic dim sum a gourmet twist.
Truffle lovers would be excited to try the Steamed Black Truffle Char Siew Bun. Priced at $6.80++ for a basket of three, these feathery soft buns are served piping hot, making sure they would be a warm treat to the stomachs of dim sum lovers. The buns are generously filled with honeyed char siew that have an aromatic and distinct tinge of black truffle.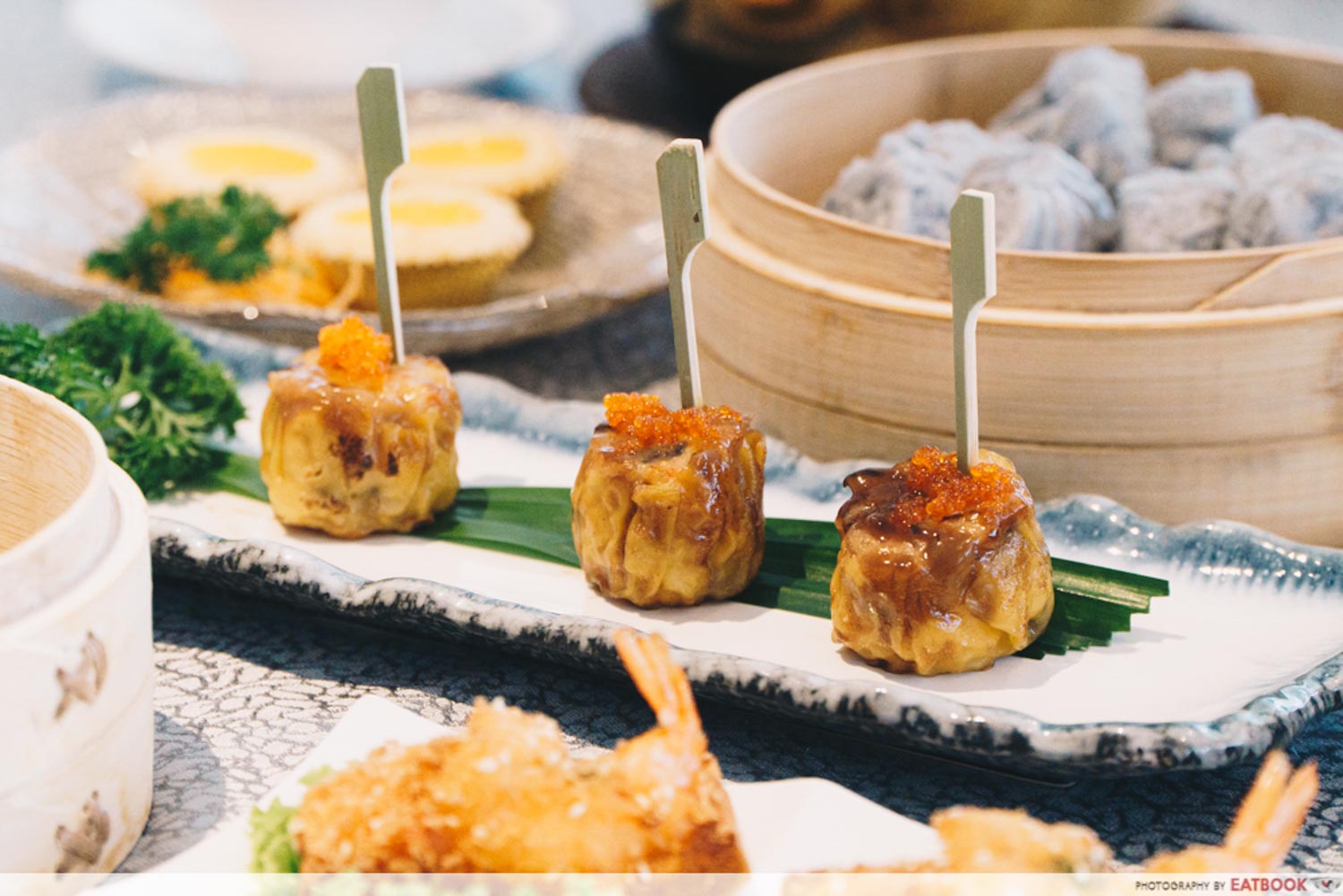 Of course, we can't discuss dim sum without mentioning siew mai. Also on their menu is their bite-sized Pan-fried "Siew Mai" with Foie Gras Sauce ($6.80++).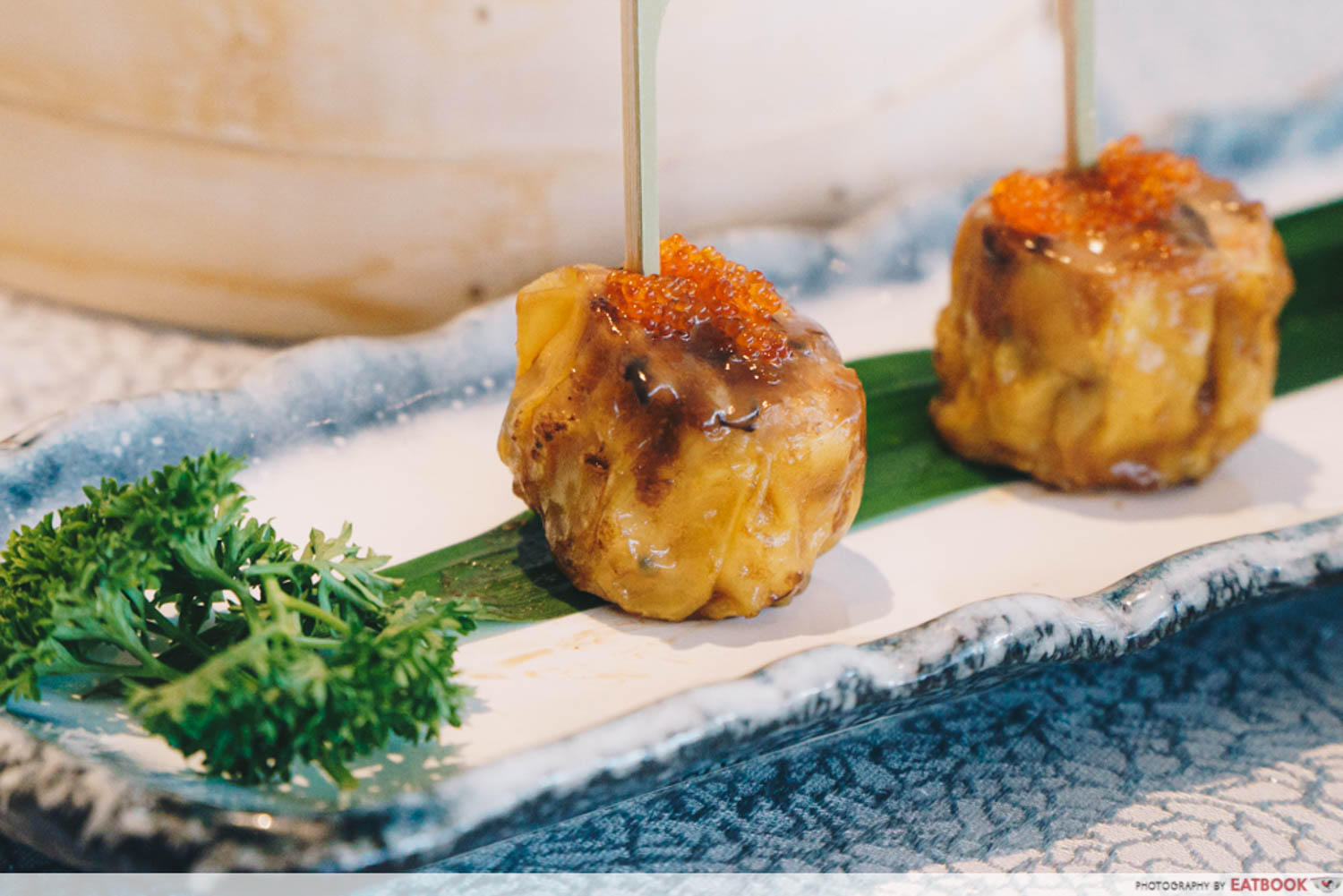 Similarly served in threes, these small bites are lathered with foie gras sauce. These pick-me-ups are also topped with shrimp roe, which deal an extra crunch.
Foodies who appreciate the more classic dim sum can also check out the Steamed "Siew Mai" with Braised Quail's Egg ($6.80++) and the Deep-fried Prawn with Toast ($7.50++).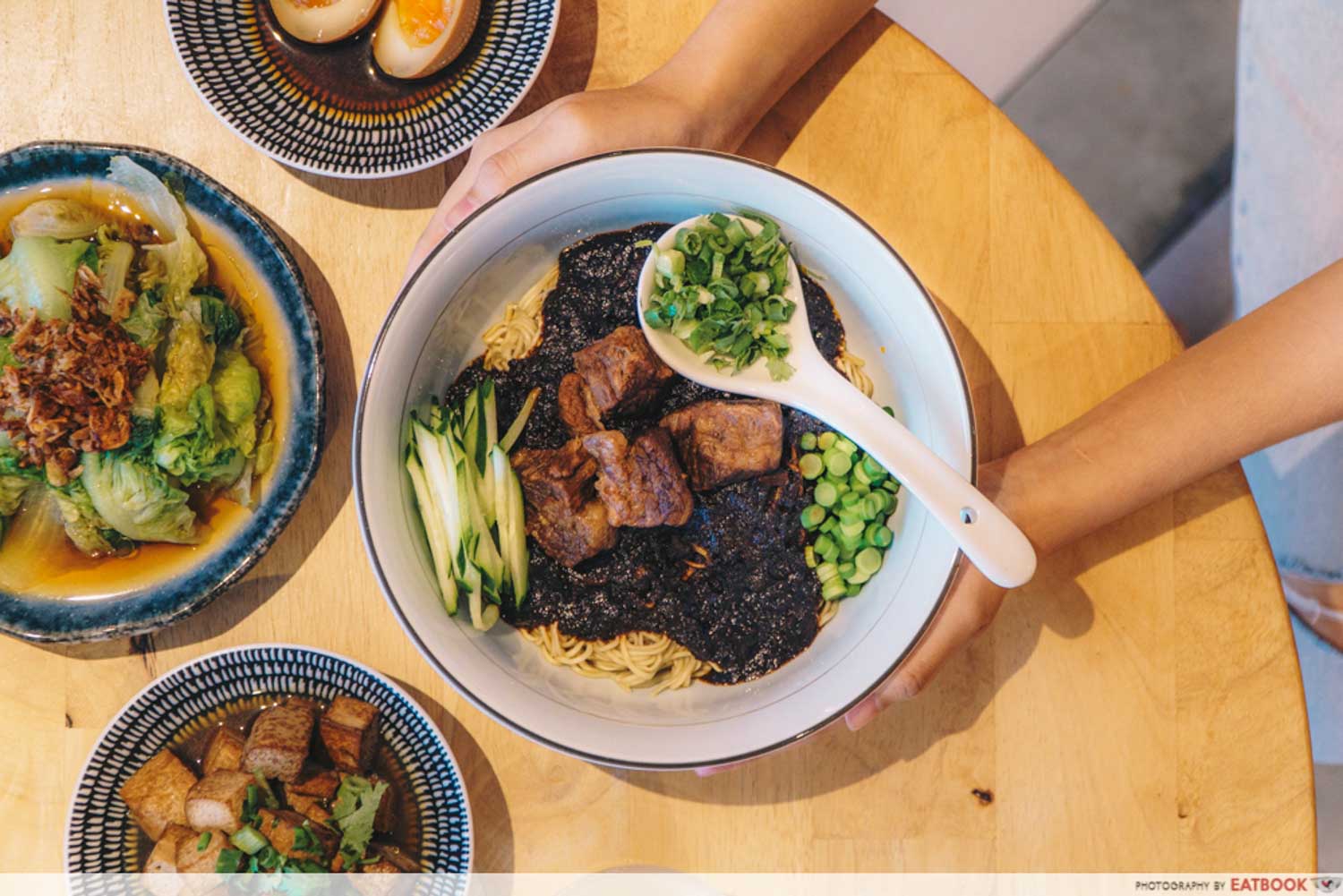 For those seeking more casual dining options, LeNu has got you covered with two new mala noodle renditions. Those who remember the Oscar-winning movie, "Parasite", would definitely recall the popular steak ram-don dish featured in it. Riding on the ram-don hype, LeNu brings us the "Parasite" Wagyu Beef with Soy Bean Paste Dry Noodle in Korean Style ($14.90++).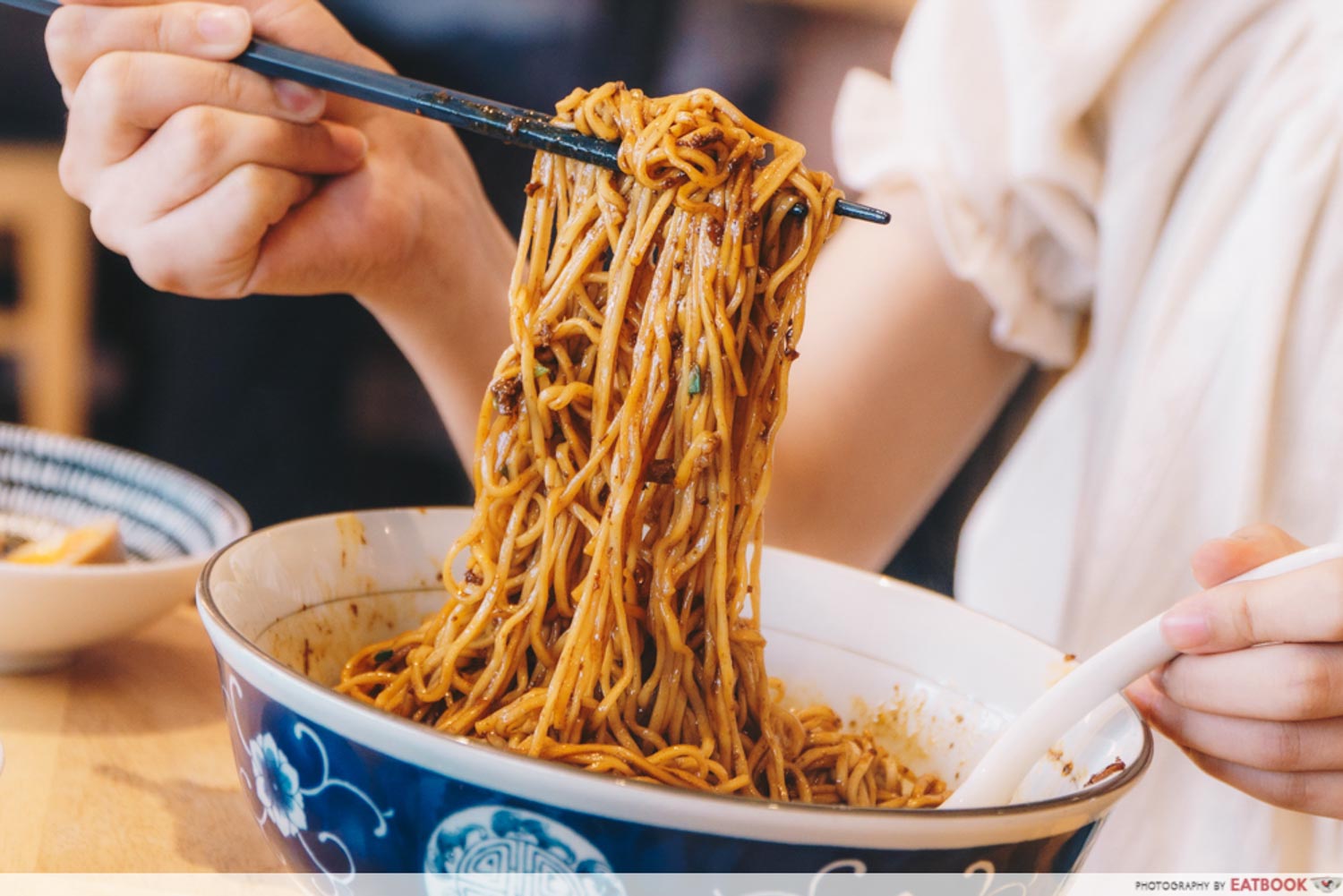 The noodles are generously doused with a thick and umami-rich soy bean paste. Reminiscent of Korean jajangmyeon and Chinese zha jiang mian, this dish fuses both versions of tossed noodles into one. Along with the noodles, there are also juicy cubes of fatty Wagyu beef that are melt-in-the-mouth tender.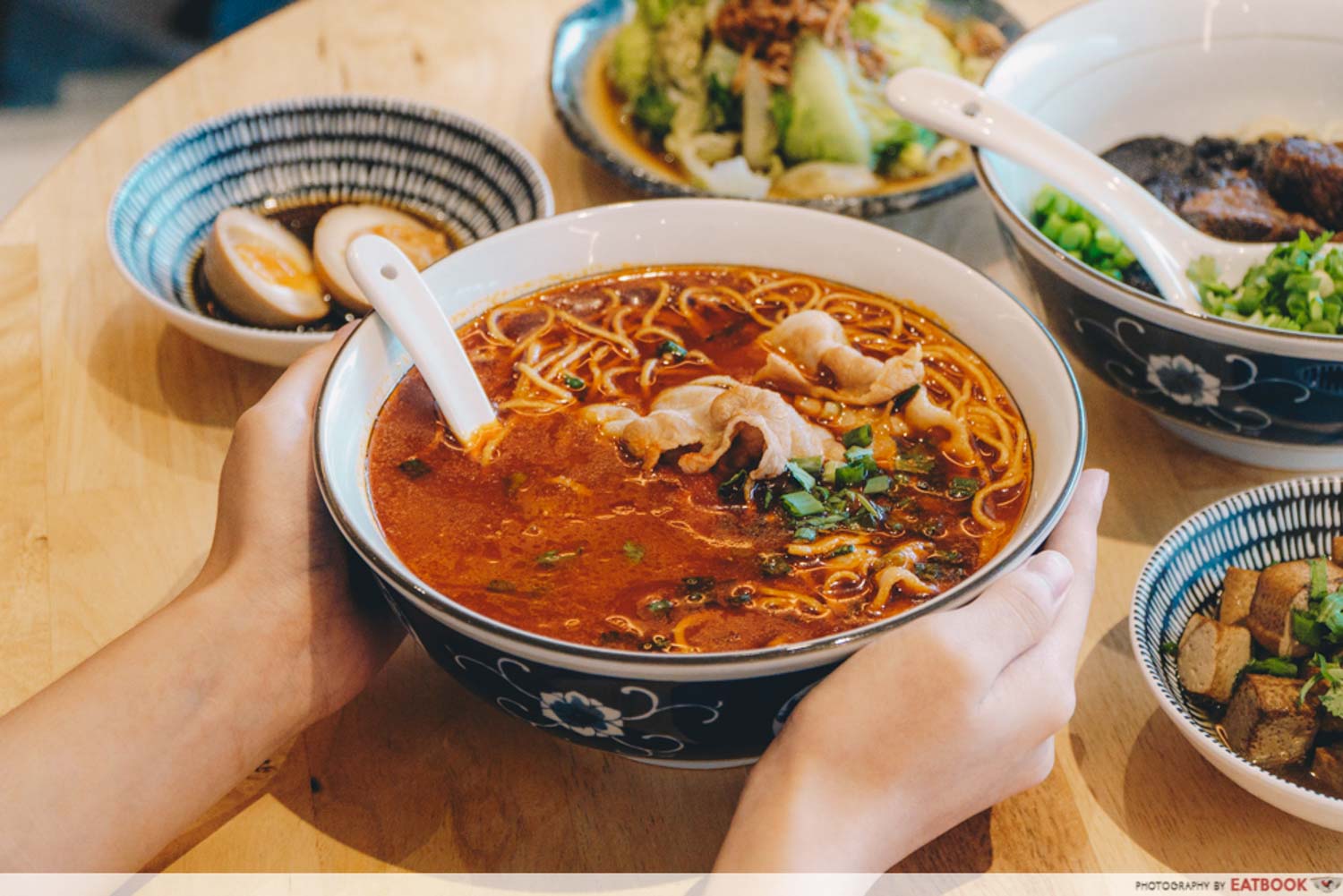 If you fancy some heat, LeNu's Nagano Pork Belly with Mala Tomato Broth Noodle ($13.80++) will quite literally spice up your meal. The spiciness of mala and slight sourness of tomato is combined to make this flavourful broth. One thing I enjoyed was the sufficient kick of spice, which in turn also allowed the beautiful tang of the tomatoes to shine with each spoonful of soup.
With new items on the menus across all Paradise Group of restaurants, we have only touched on a few dishes. Other interesting dishes to check out include Paradise Dynasty's Crispy Original Xiao Long Bao ($7.80++) and Le Shrimp's Trio Tossed Ramen ($19.90++). So, if you're looking to indulge yourself in these unique dishes at discounted prices, do head down to any of these restaurants now.
Photos taken by Huy Pham.
This post is brought to you by Paradise Group.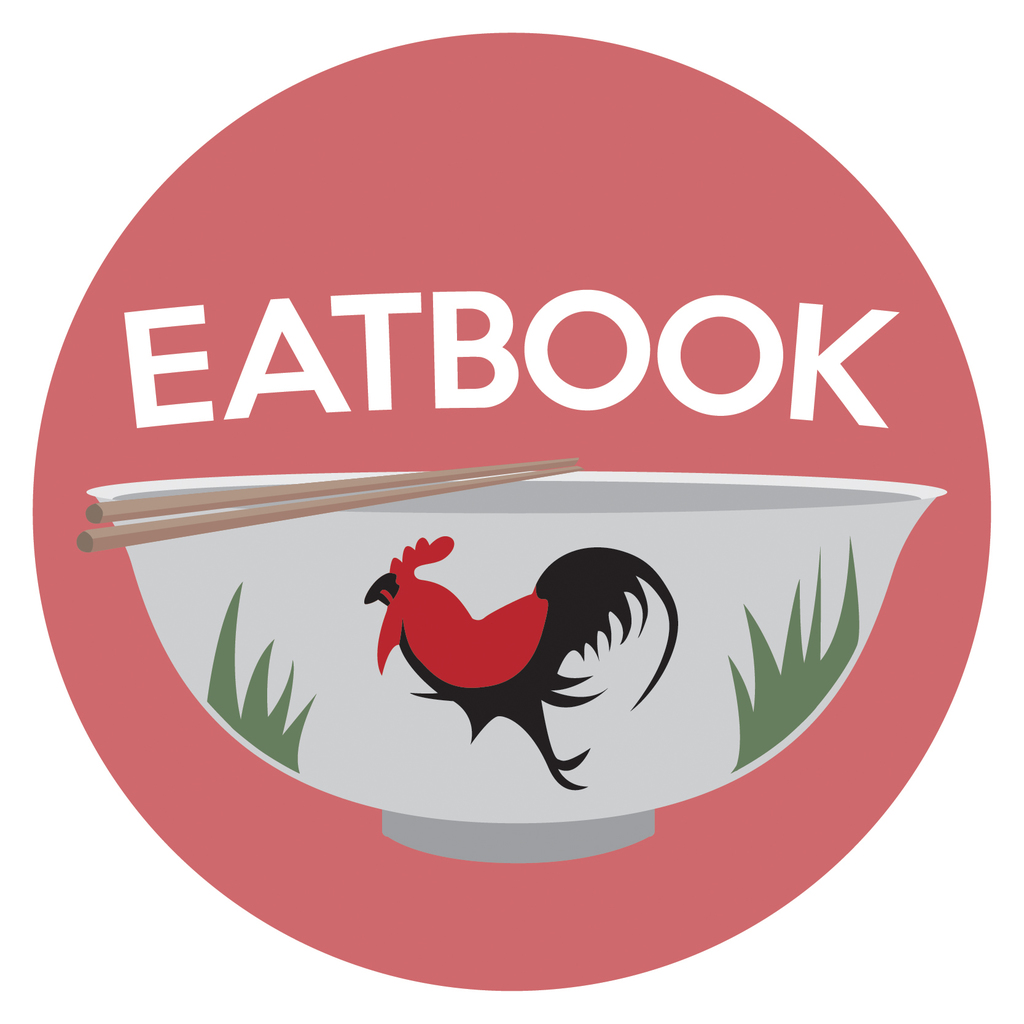 Drop us your email so you won't miss the latest news.