Penguin's Kitchen has cheap Thai food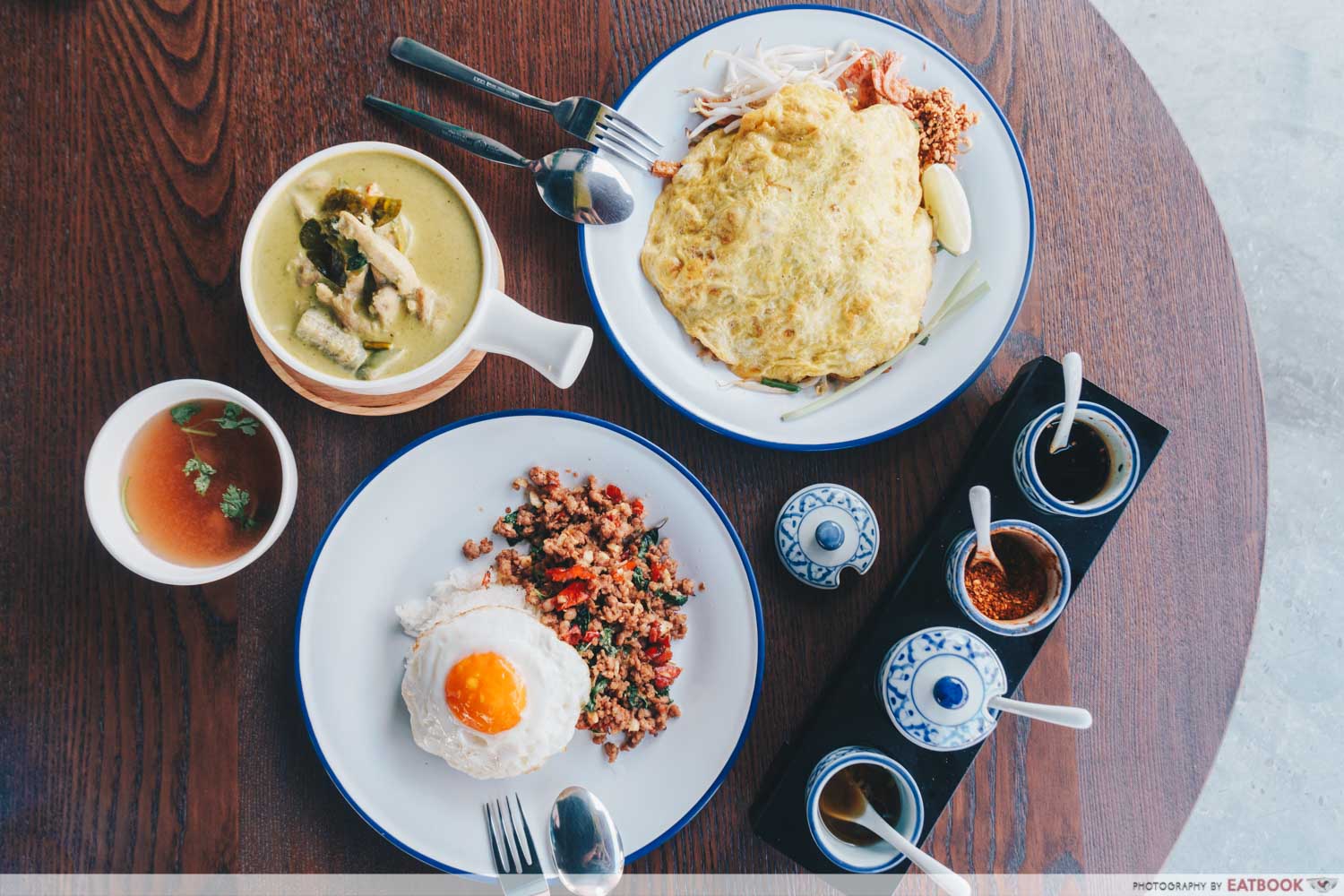 Down the alley, in a corner of a shophouse teeming with vines, lay Penguin's Kitchen. There, the ubiquitous Thai song "Sabai Sabai" played over their stereo. And in a relaxed nonchalance, the staff grooved to its gentle swaying melody – carefree in spirit. I came here to check out their affordable Thai food. Inaccessibility aside, many of my friends insisted that the cafe was worth a visit, citing its rustic vibes and authentic food as the main draw.
Food at Penguin Kitchen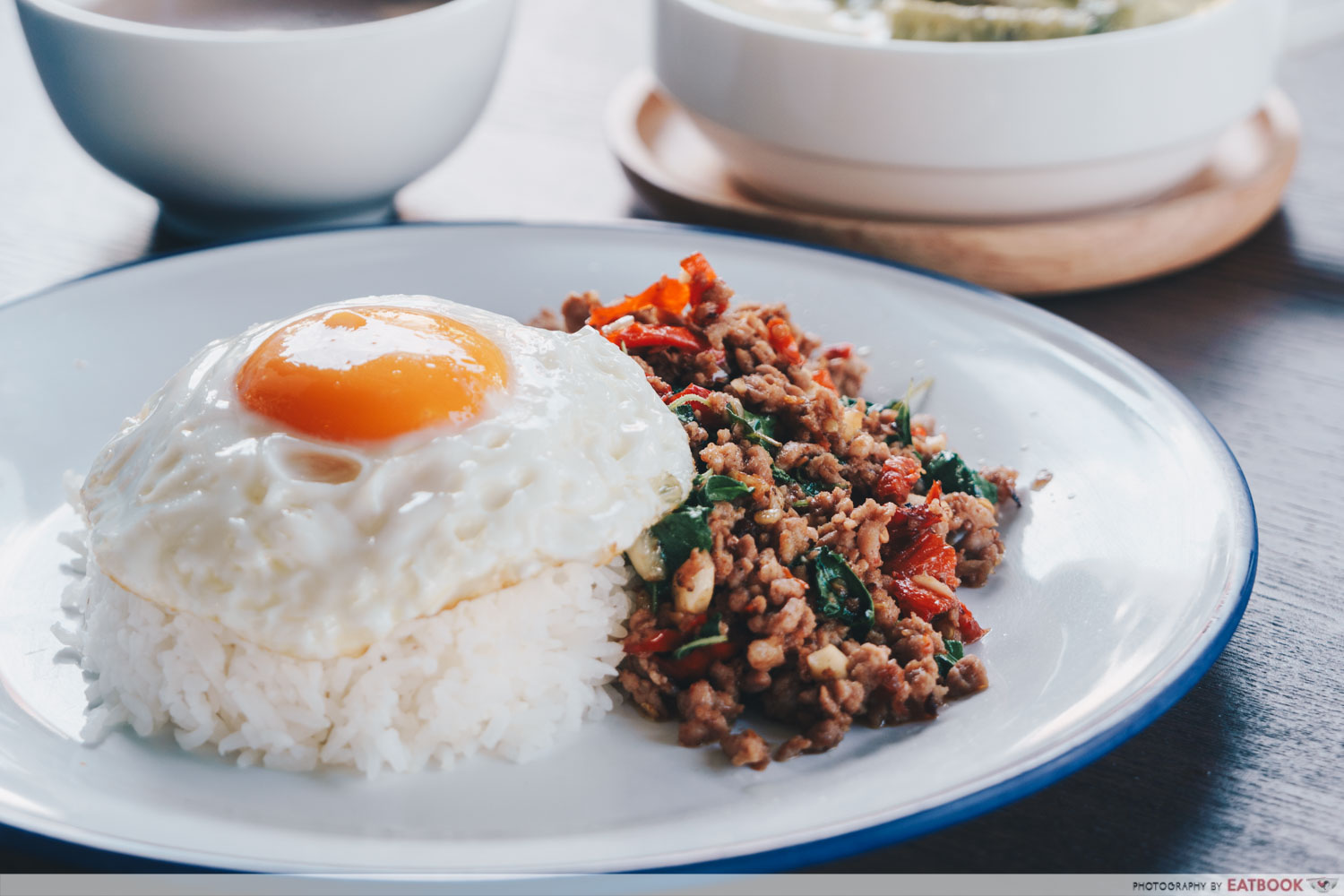 The Stir Fried Hot Basil Pork Rice ($8) looked beautiful under the amber sun. Minced pork was fried with strips of red chilli and basil, and then placed beside a heap of rice that's been blanketed with a glistening fried egg.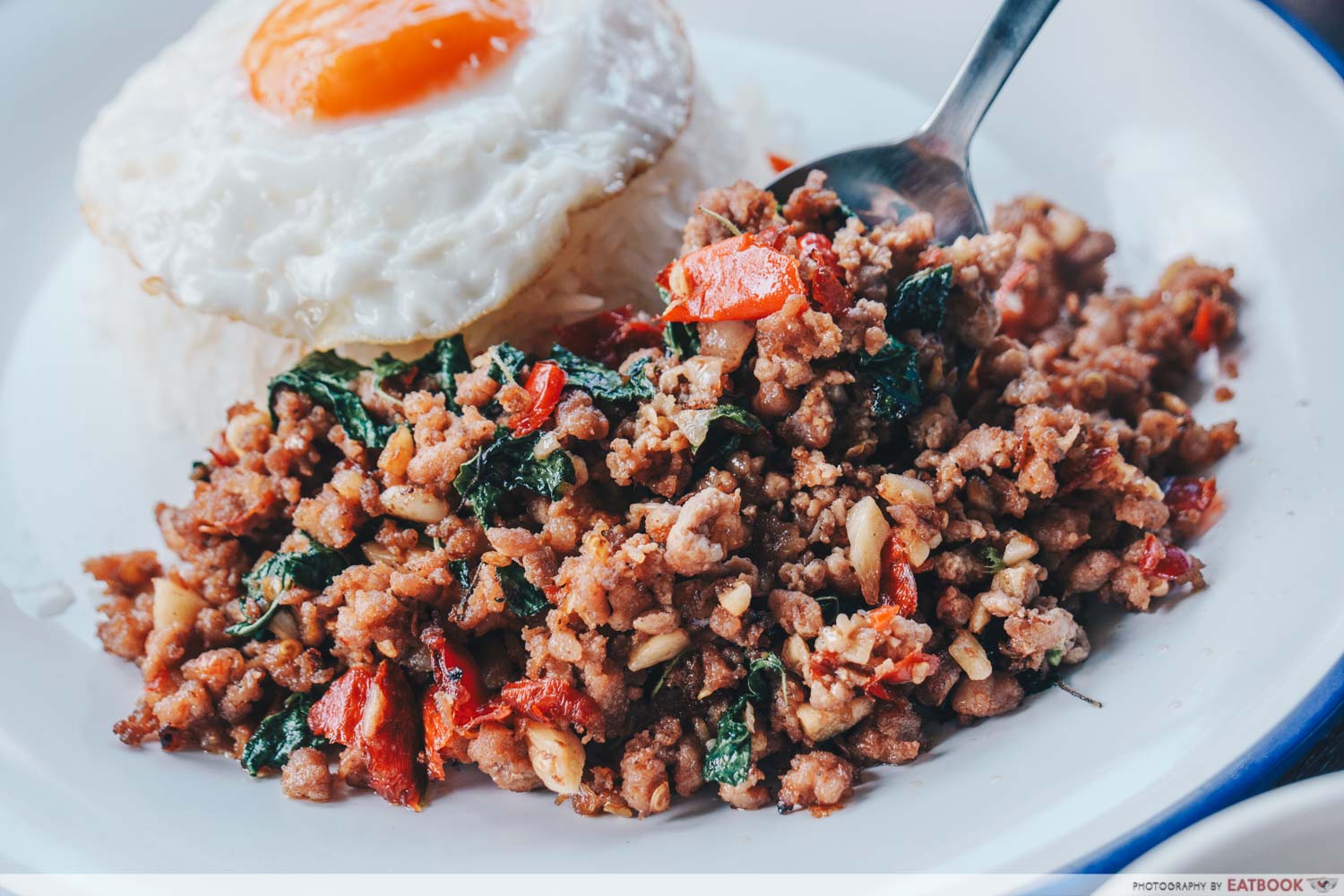 Sweet notes of Thai basil melded with the mellow aroma of sauteed garlic, accenting its profound porkiness.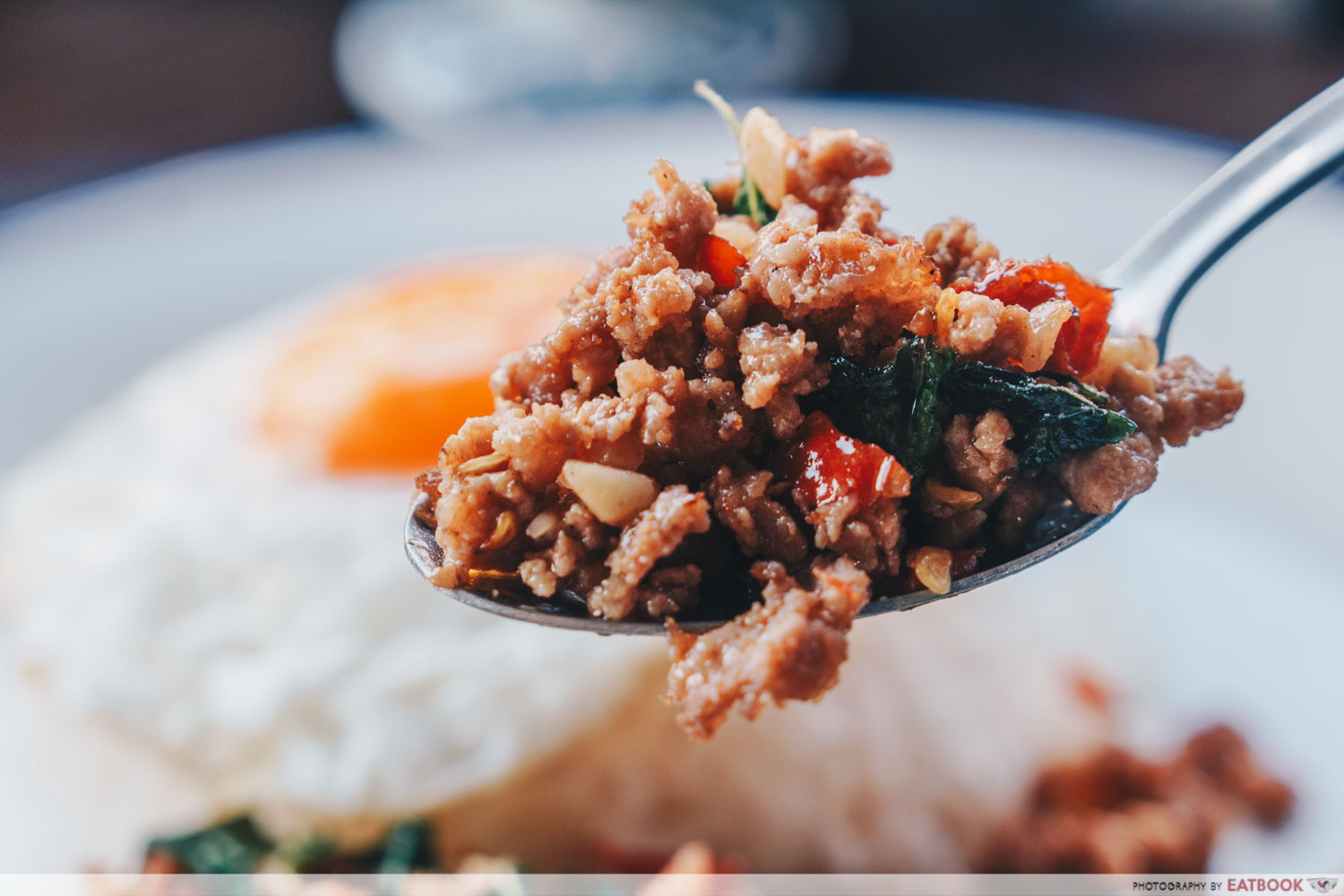 Going for a bite, I realised how very element held a dual purpose.
The garlic not only flavoured the dish but also added crunch. The basil not only perfumed the dish but also added sweetness. The chillies not only added heat but also made the dish more vibrant.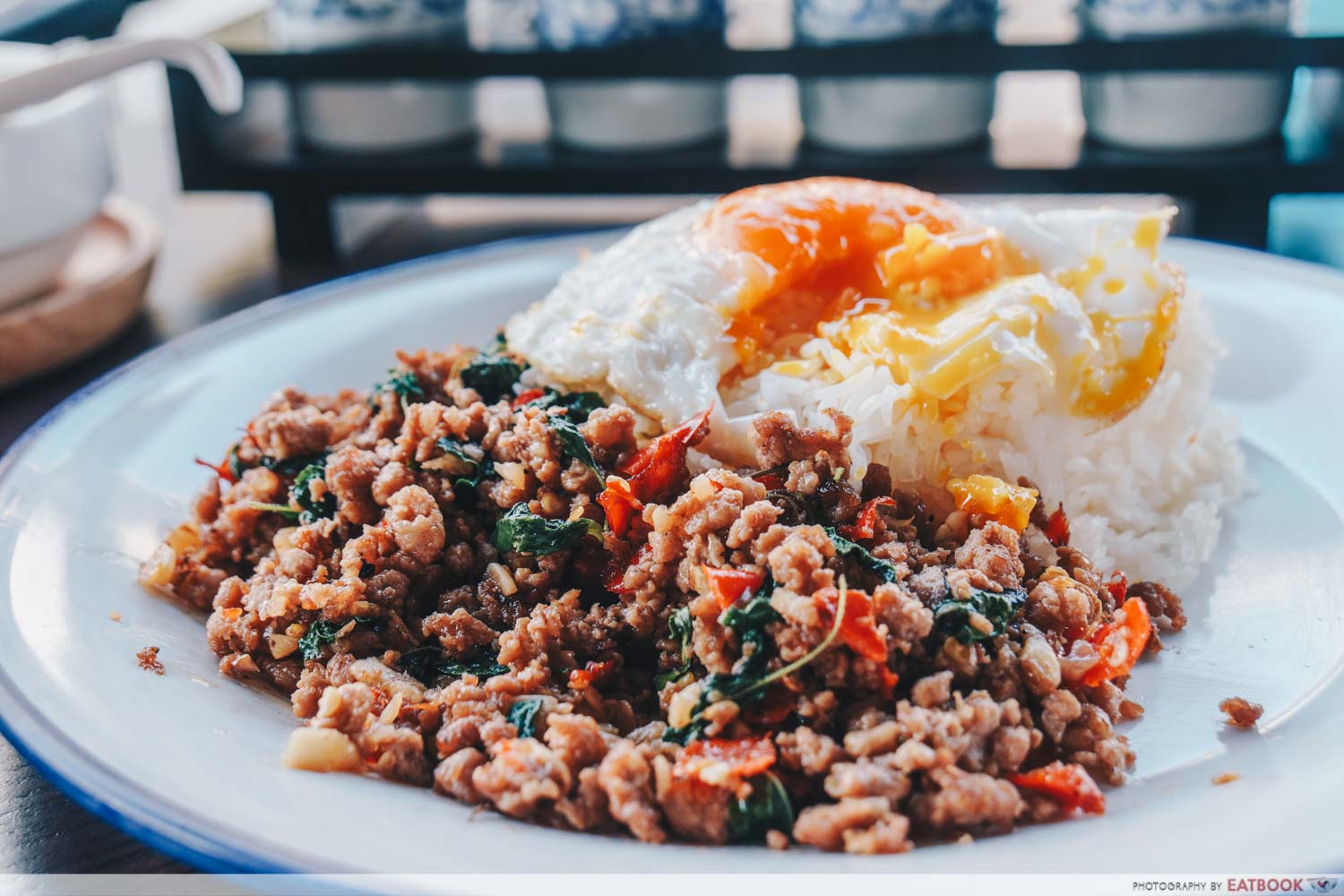 Breaking the deep orange yolk sent a flow of creamy lusciousness onto the jasmine rice. It felt so homely and beautiful.
The basil pork rice came with a bowl of tom yum soup. I wasn't a fan of it.
There was a sharp tartness from the tamarind that suppressed other delicate flavours. Perhaps accentuating the kaffir lime leaves and lemongrass would have done the trick.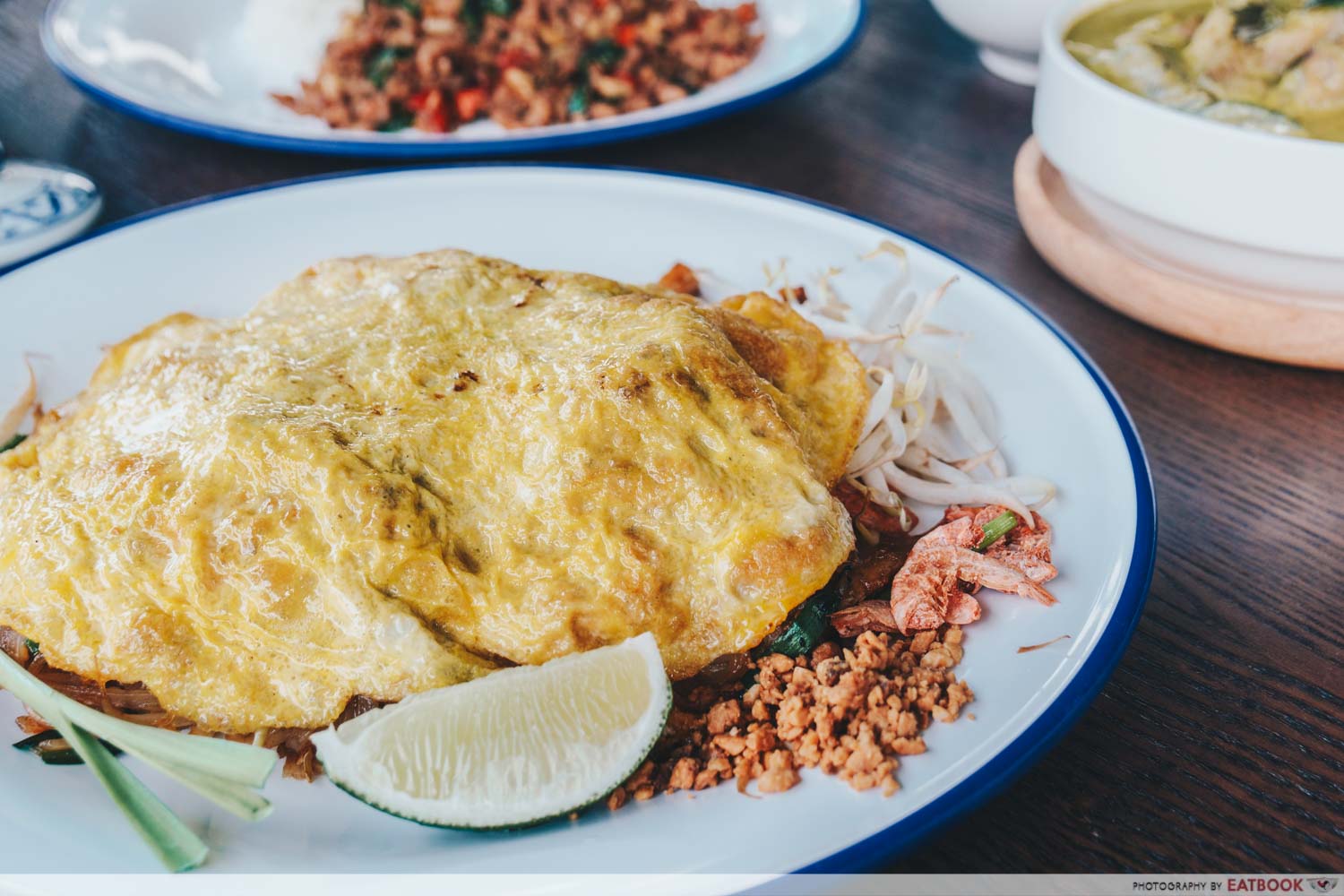 I was surprised to see an omelette layered above the Stir Fried Noodles with Prawn, Pad Thai ($8). It was like a veil that concealed all that fried noodle goodness within.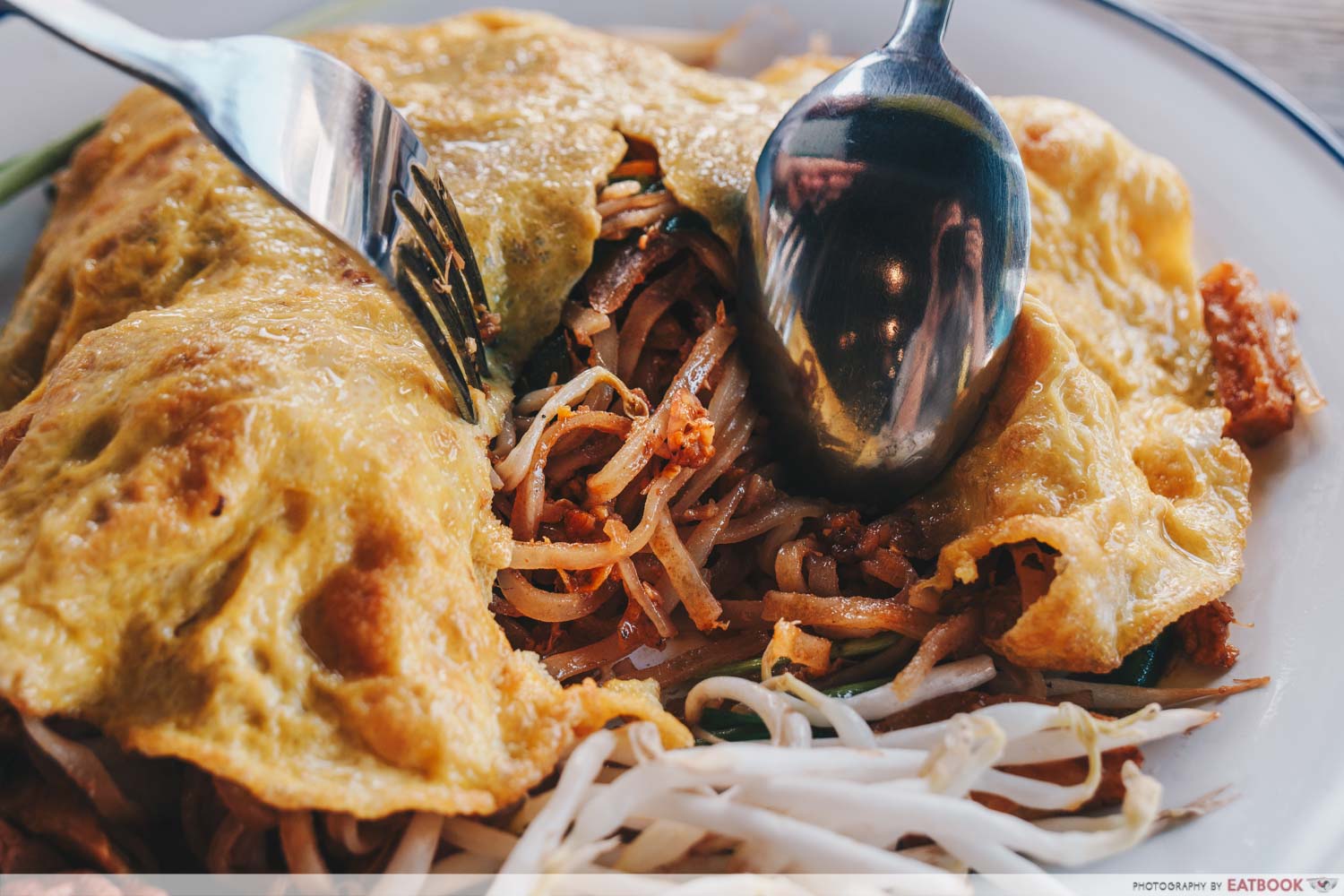 I broke that shroud of egg, releasing a waft of steam into the air. It smelled sweet and sour, making my mouth water even more.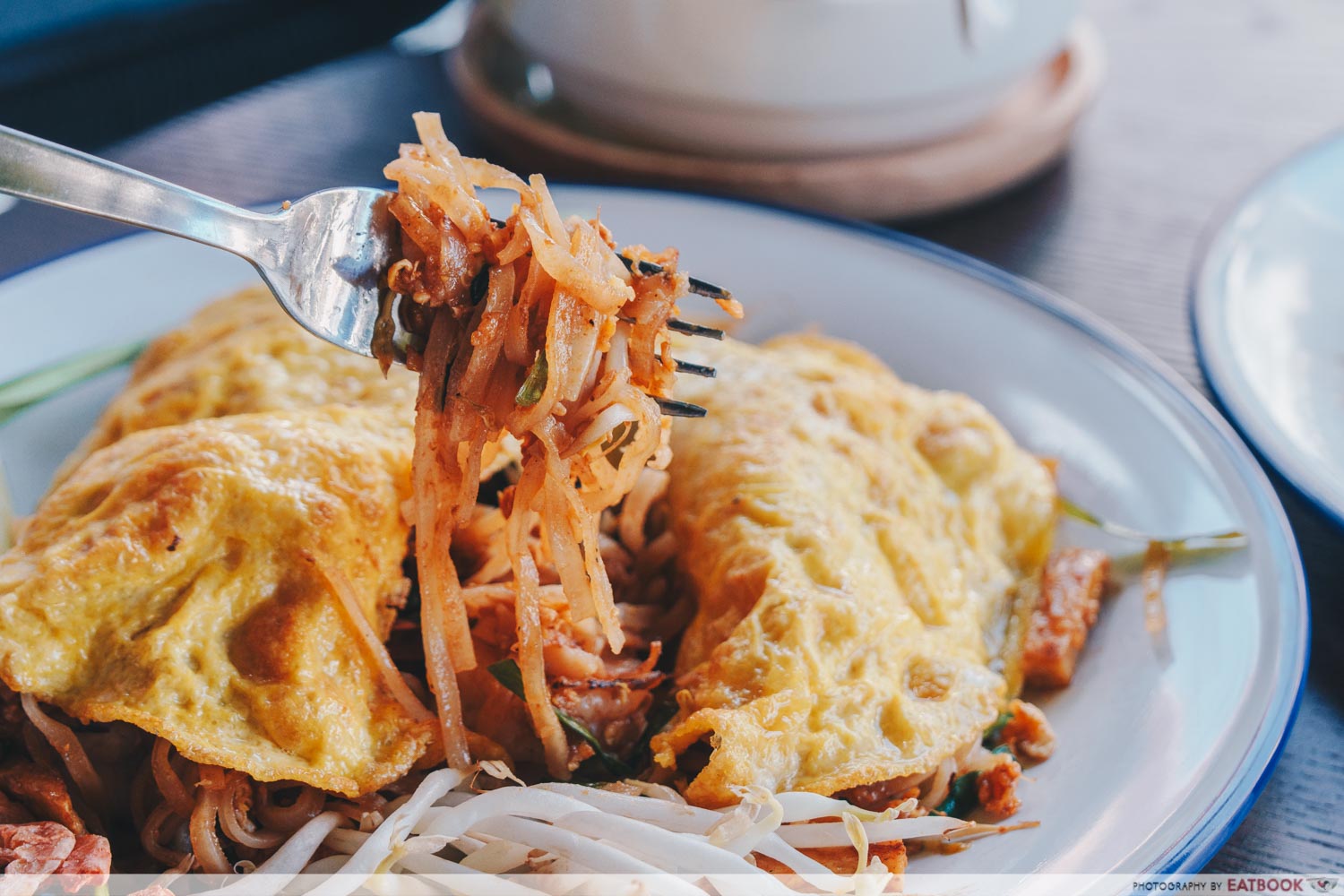 The noodles were fried with a tamarind paste which conferred a deep-rouge hue and creeping tanginess. Other ingredients like shallots, garlic and fish sauce also married well to develop a well-rounded balance of flavours.
However, one qualm I had was its overt sweetness. While traditionally doused in palm sugar, this rendition was not tangy enough to counteract all that sugariness.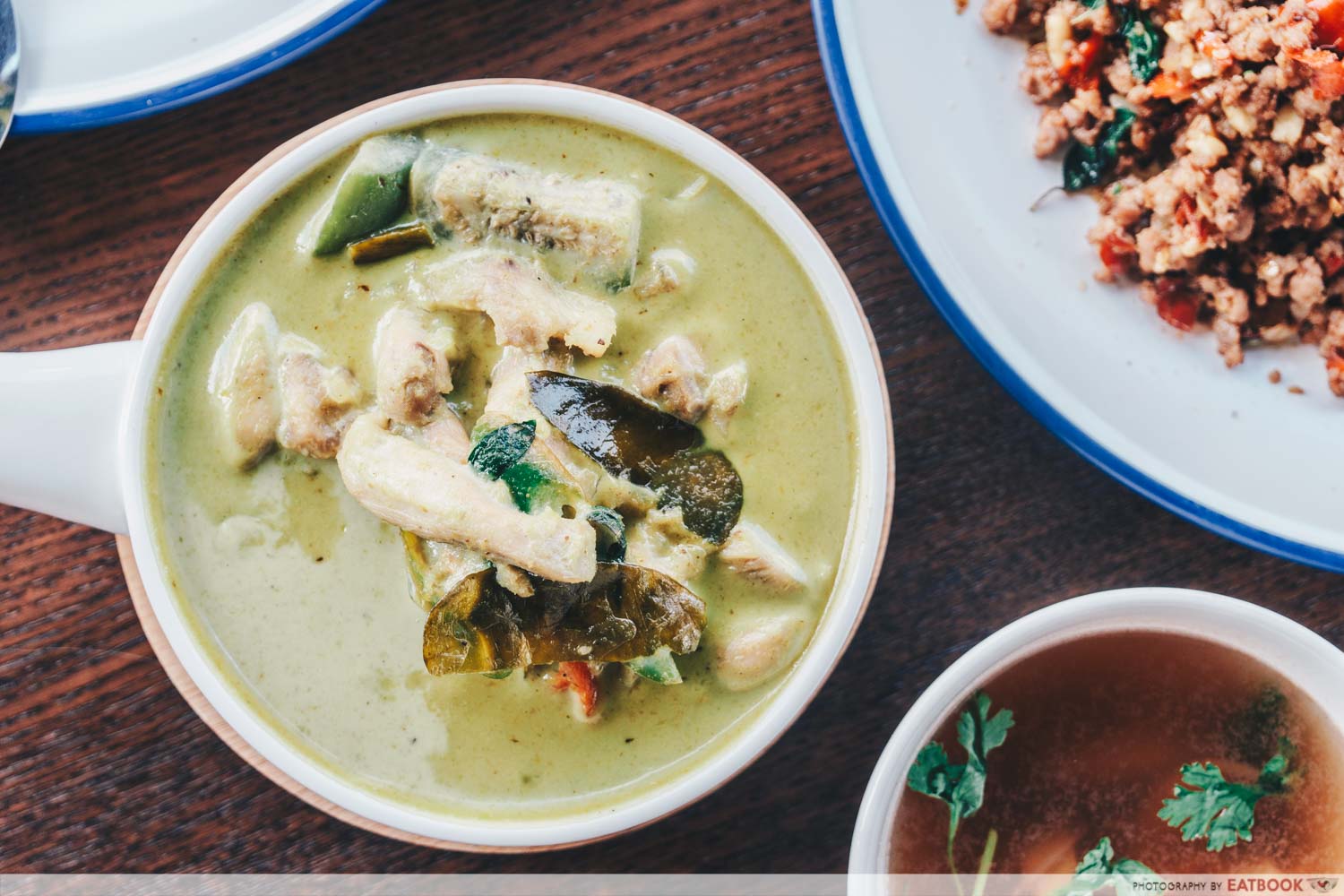 The star of our meal was Green Curry Chicken ($10).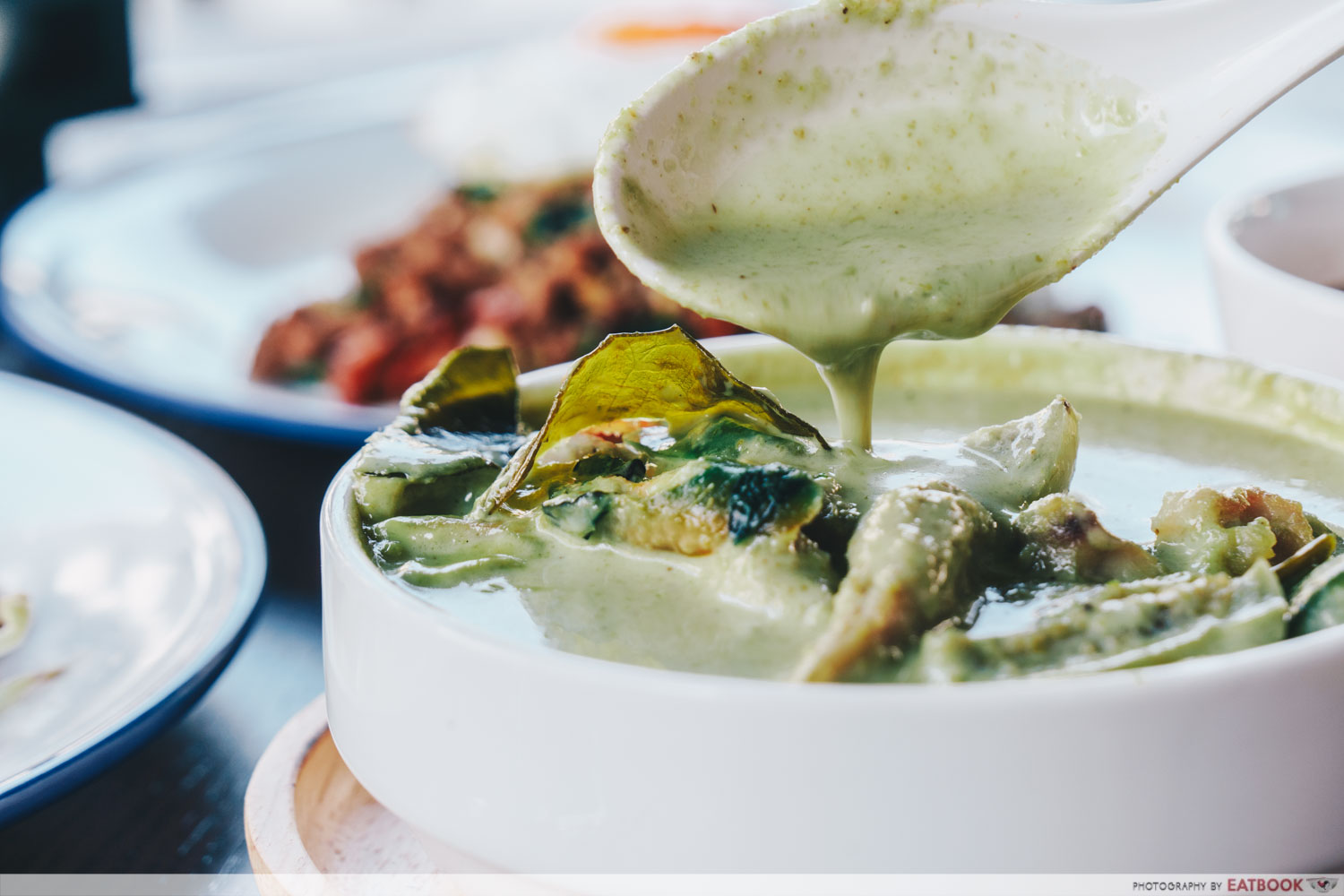 It was filled with flavour. Thai basil, lemongrass, coriander seeds, chillies and kaffir lime leaves were used. There's also the addition of coconut milk which made it so creamy.
I slowly savoured it; a luxe film of herbaceous curry that coated my mouth in a bombardment of Thai flavours.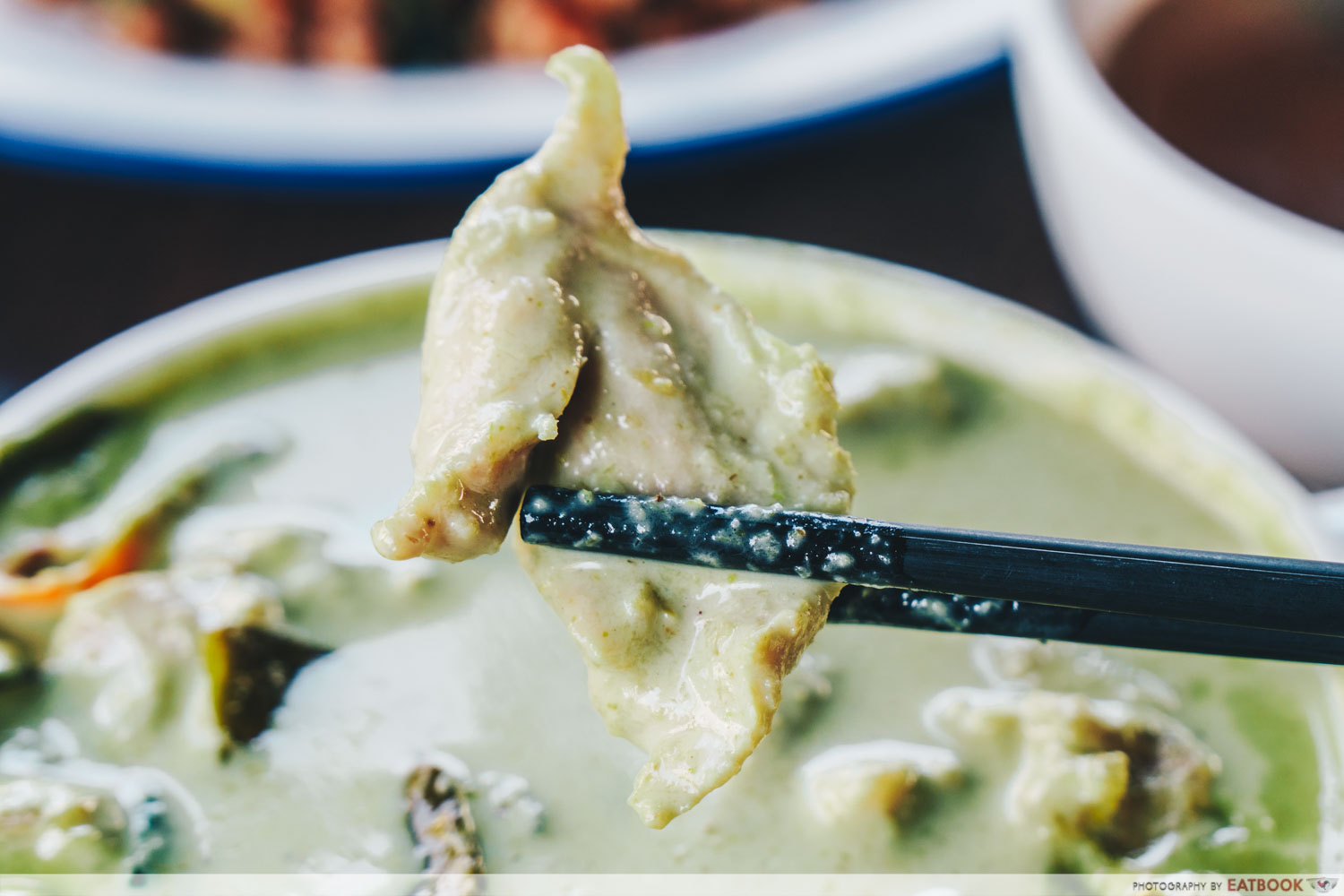 The cubes of chicken were also tender and infused with all that tantalising curry essence. Every bite sent waves of herby fragrances that culminated in a mellow, passionate burning of chillies.
I loved it.
Ambience at Penguin's Kitchen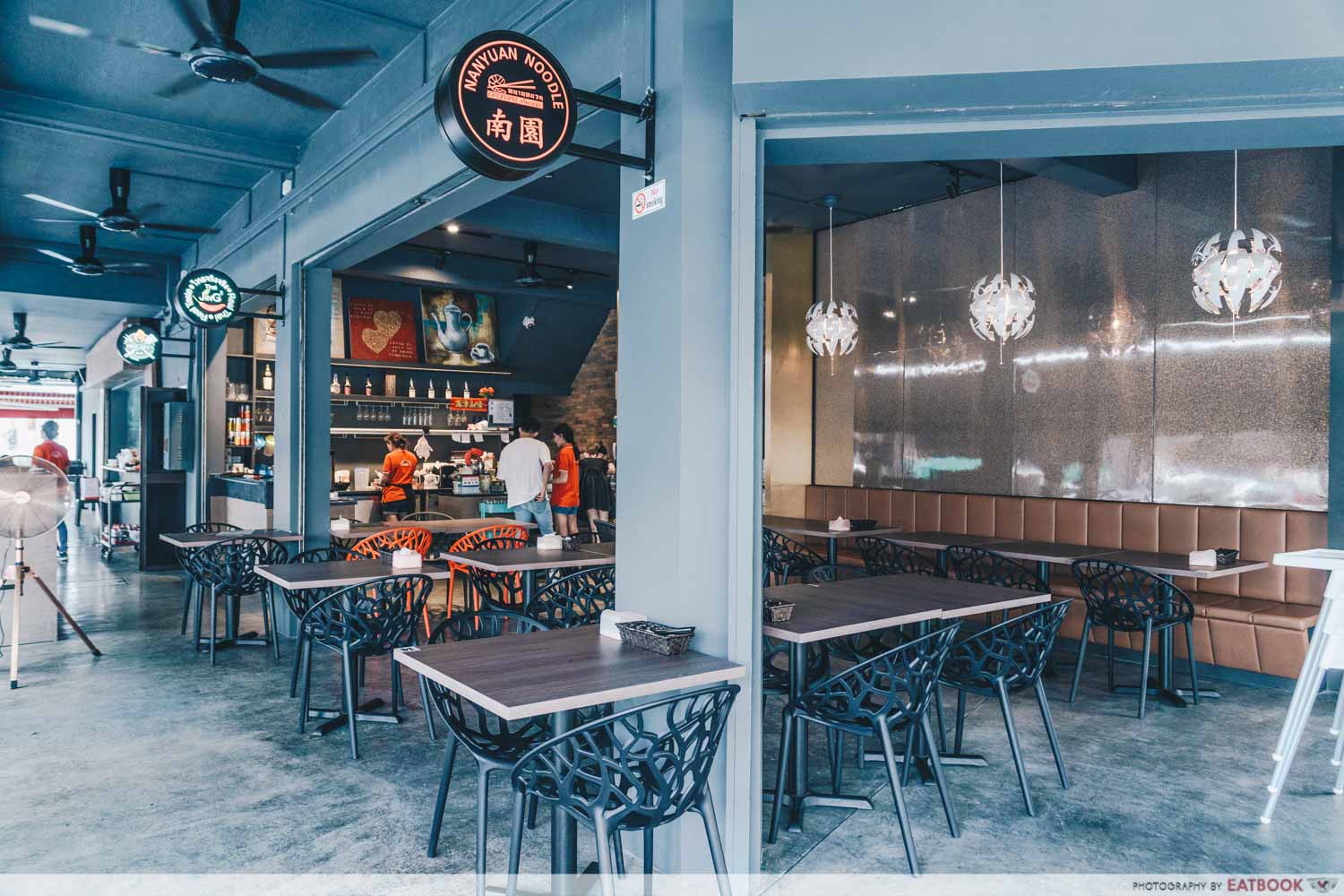 Rays of sun flooded into the restaurant retrofitted with a dark interior palette. Though bright in the day, at night, it transforms into a dimly lit, romantic enclave.
And with a tasteful mix of Thai and American songs serenading through the speakers, the ambience could not have been more perfect.
The verdict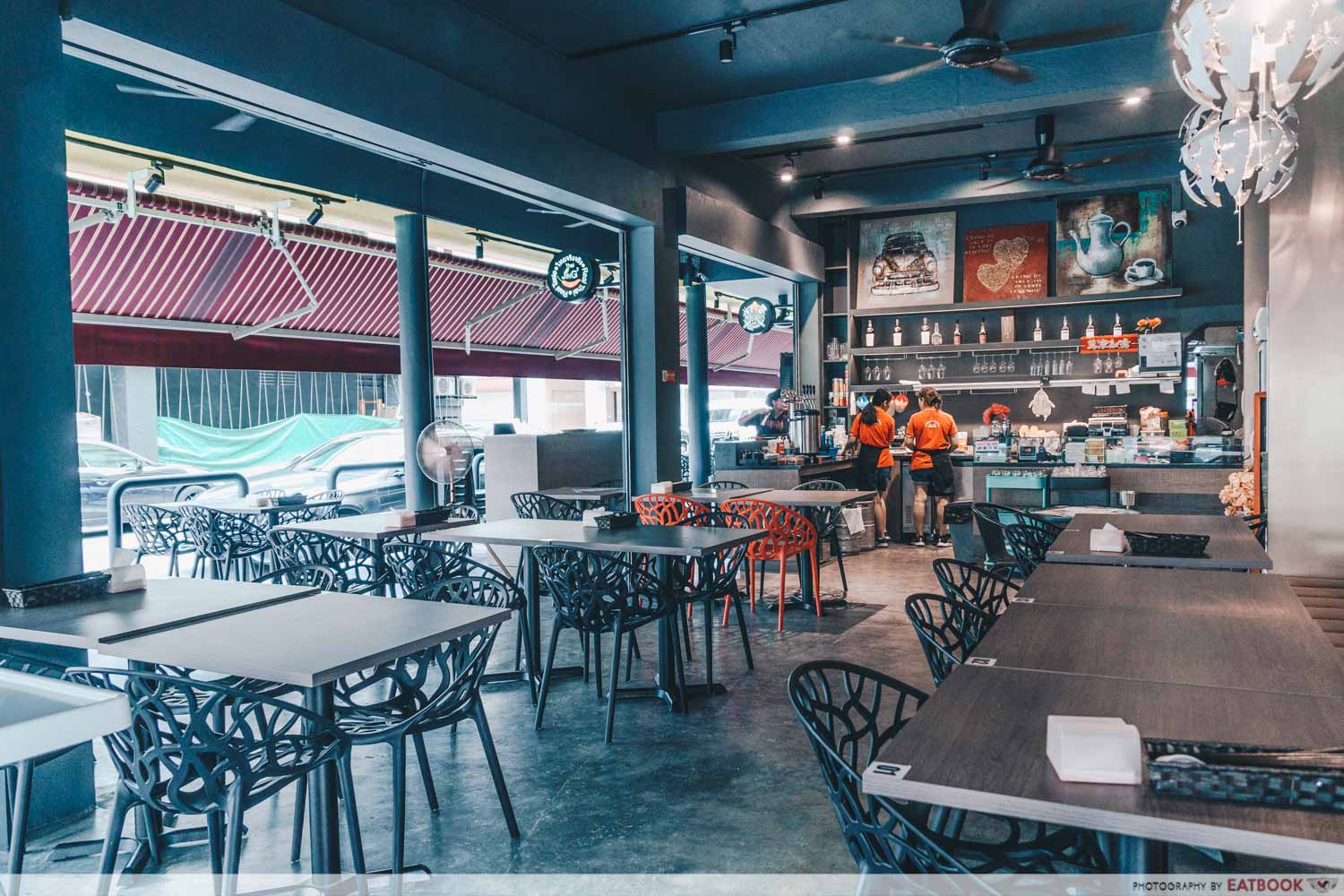 With the sun slowly setting, and nearby expressway clogged with cars haphazardly inching towards home, I sunk deeper into my seat – soaking in the restaurant's ambience.
I think we've just found another entry for our top 10 affordable Thai food places below $10.
I think this will be my new favourite spot for Thai food.
Address: 9 Opal Crescent, Singapore 328404
Opening hours: Daily 11am to 11pm
Tel: 6291 5949
Website
Photos taken by Leong Kit Shan.
This is an independent review by Eatbook.sg.
Summary
Pros
– Bold flavours
– Good ambience
Cons
– Inaccessible location
Recommended dishes: Stir Fried Hot Basil Pork Rice ($8), Green Curry Chicken ($10)
Opening hours: Daily 11am to 11pm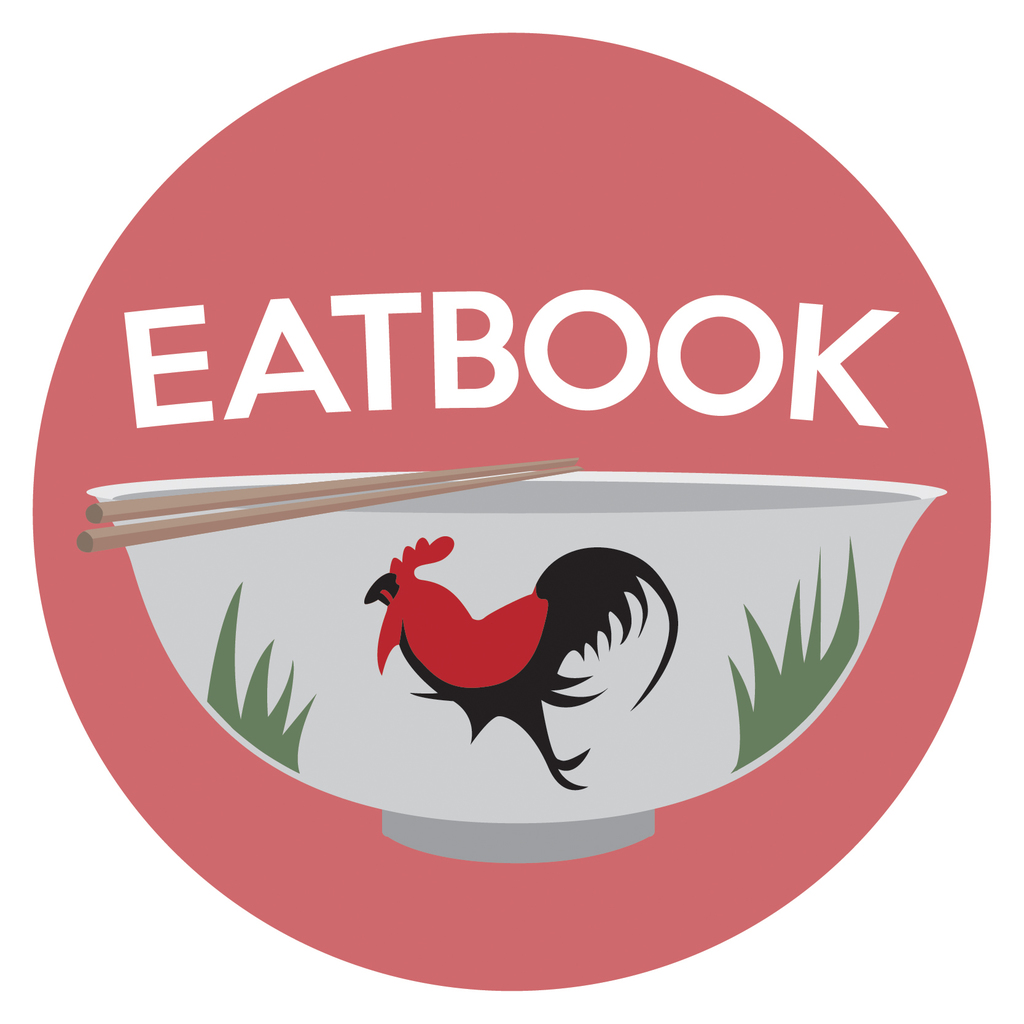 Drop us your email so you won't miss the latest news.