Pinkglow pineapples found at CS Fresh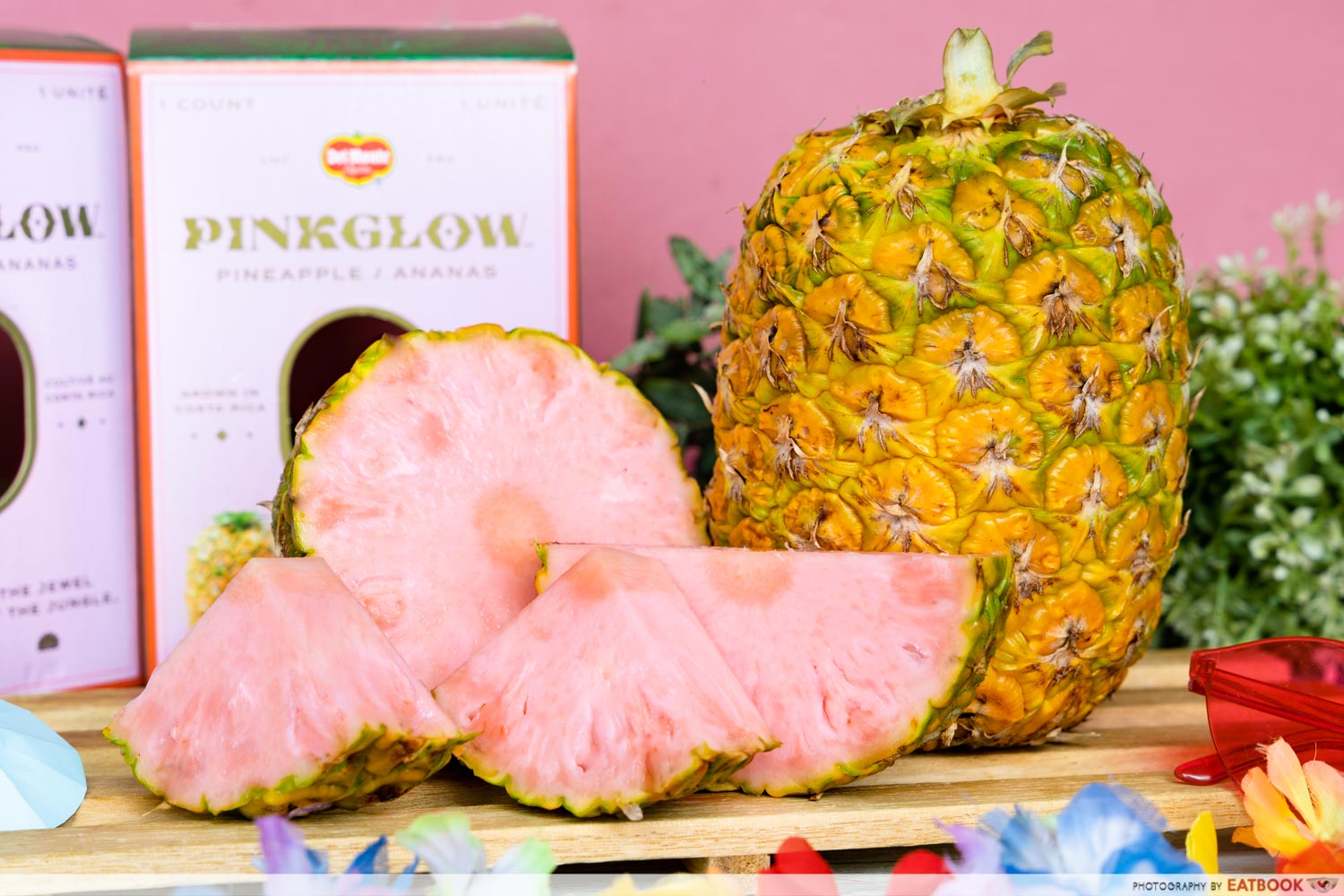 Pinkglow Pineapples first made waves overseas, but they have hit our shores and are now available only at 2 stores: CS Fresh Great World and CS Fresh Gold Paragon. And if one thing says 'tropical' to me, it's a pineapple, what more a whimsically pink one to match sunny Singapore.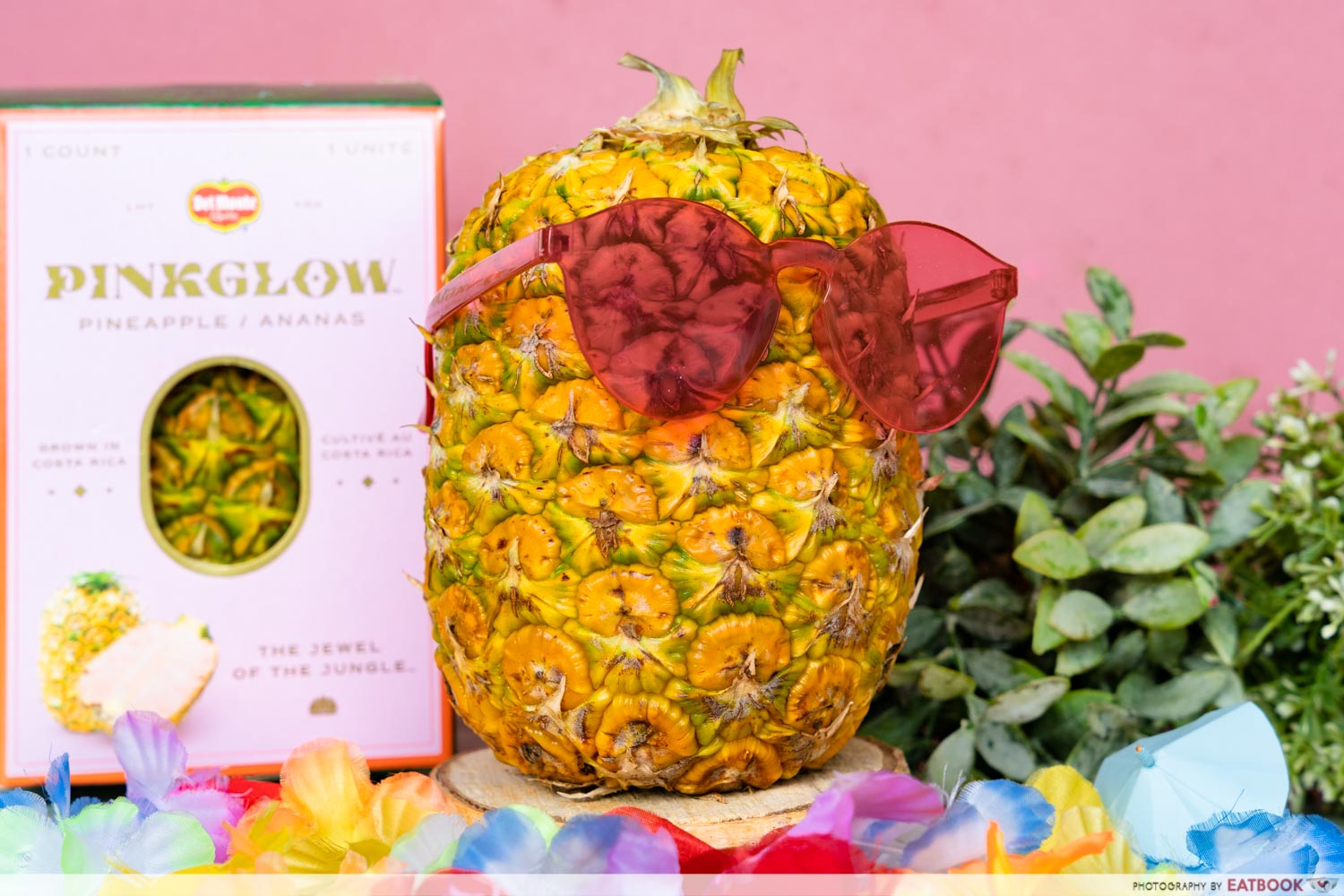 These 1.2kg babies are only available for a limited time at a price of $48.80 each. They come as a new contender to carefully cultivated Japanese fruits that are fancy apt as gifts. 
Surprise your loved ones as you head out for house visits, or simply serve them at home to guests you want to impress. Psst! You can also start the year on the right foot and get this thoughtful gift for your boss or the office. After all, the pineapple is seen as a symbol of good luck and prosperity.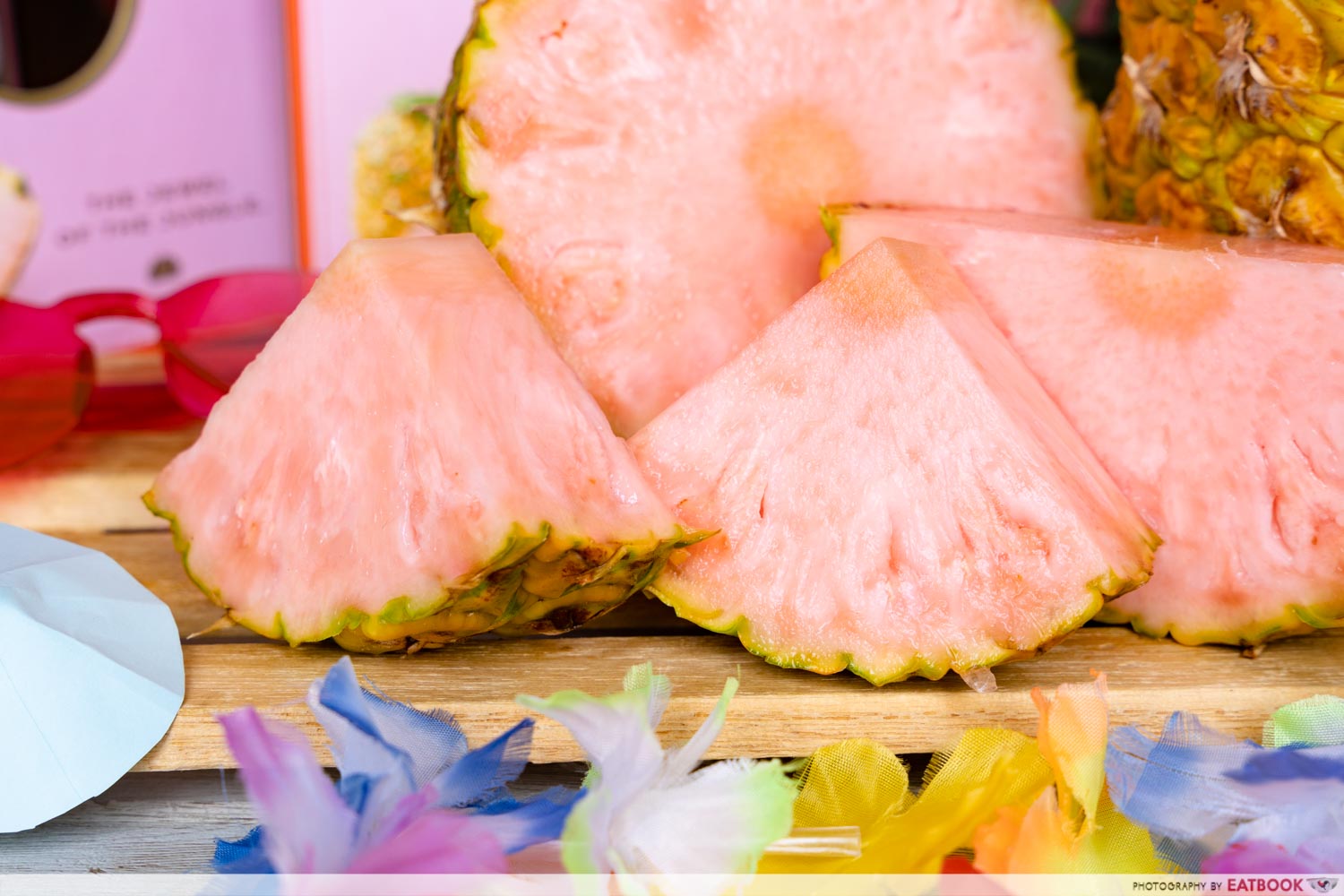 Delivered as 'precious cargo' from Costa Rica, the Pinkglow pineapples sport a bright-yellow skin on the outside and a pretty guava-pink shade on the inside. They come already ripened, emitting a sweet fragrance—a signal that it is ready to be enjoyed.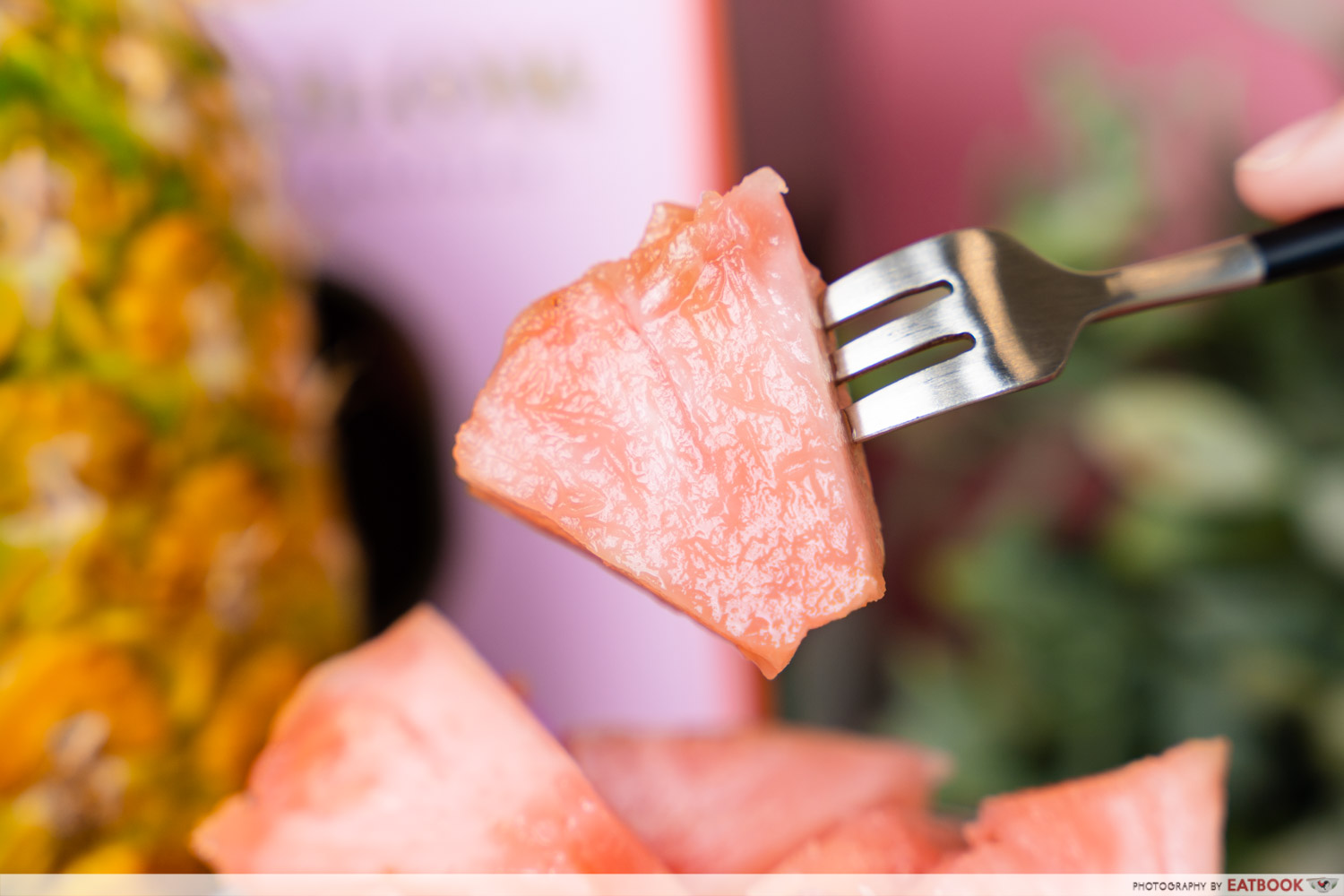 Slice them up into bite-sized pieces and serve cold as-is, to fully savour the full-on sweet and mildly tart juices. Comparing it with regular pineapples, these pink pineapples are sublimely delicious and uniquely sweet with notes of candy. They are also less sour, and juicier than the traditional pineapple. Texture-wise, the Pinkglow pineapples are soft, supple, and less fibrous, making them an easy dessert after heavy feasts.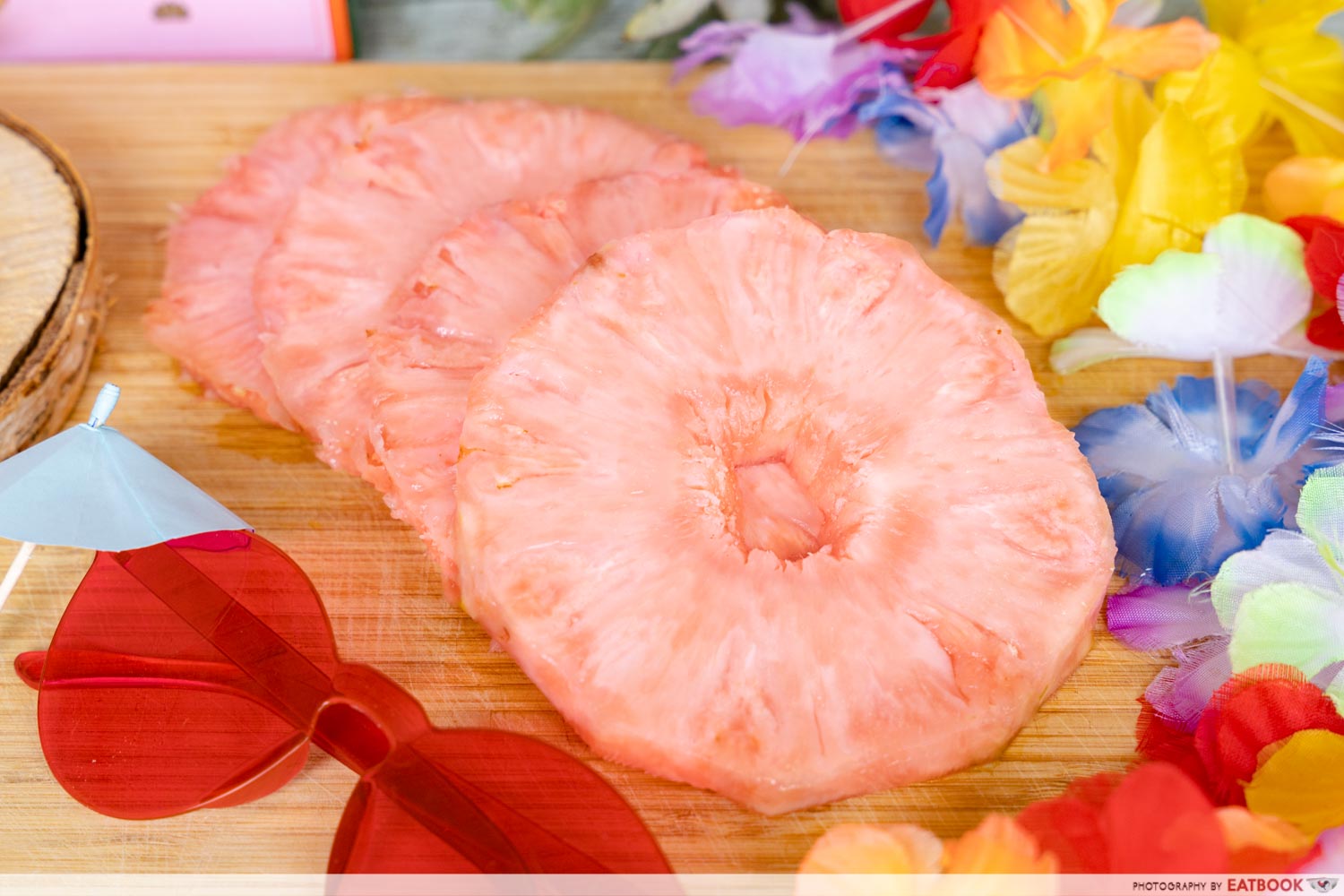 Thanks to the presence of lycopene, a pigment that is also found in tomatoes and watermelon, its flesh is naturally pink. These hand-harvested pineapples are sustainably farmed, and are rich in antioxidants as well as high in fibre.
Simply remove the skin, core the centre, and cut them into pieces to enjoy. You can also incorporate the pineapples into drinks and desserts to make them extra fancy, but we highly recommend relishing the summer sweetness in its purest form.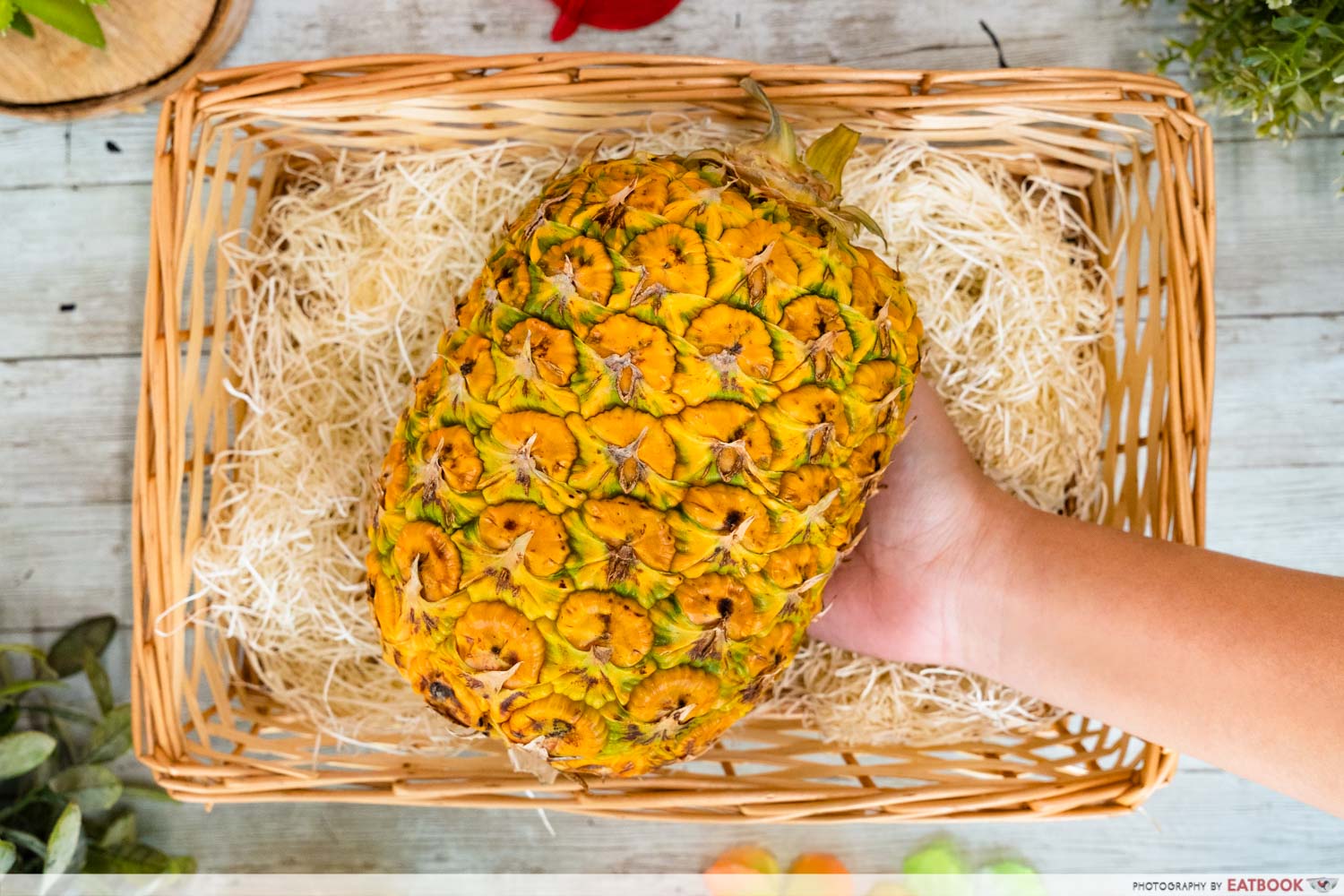 If you'd like to get your hands on these special Pinkglow Pineapples, head to CS Fresh Great World City or CS Fresh Gold Paragon ASAP, as there are limited quantities and available while stocks last.
Photos taken by Melvin Mak.
This post is brought to you by Cold Storage.