Fukushima peaches at Don Don Donki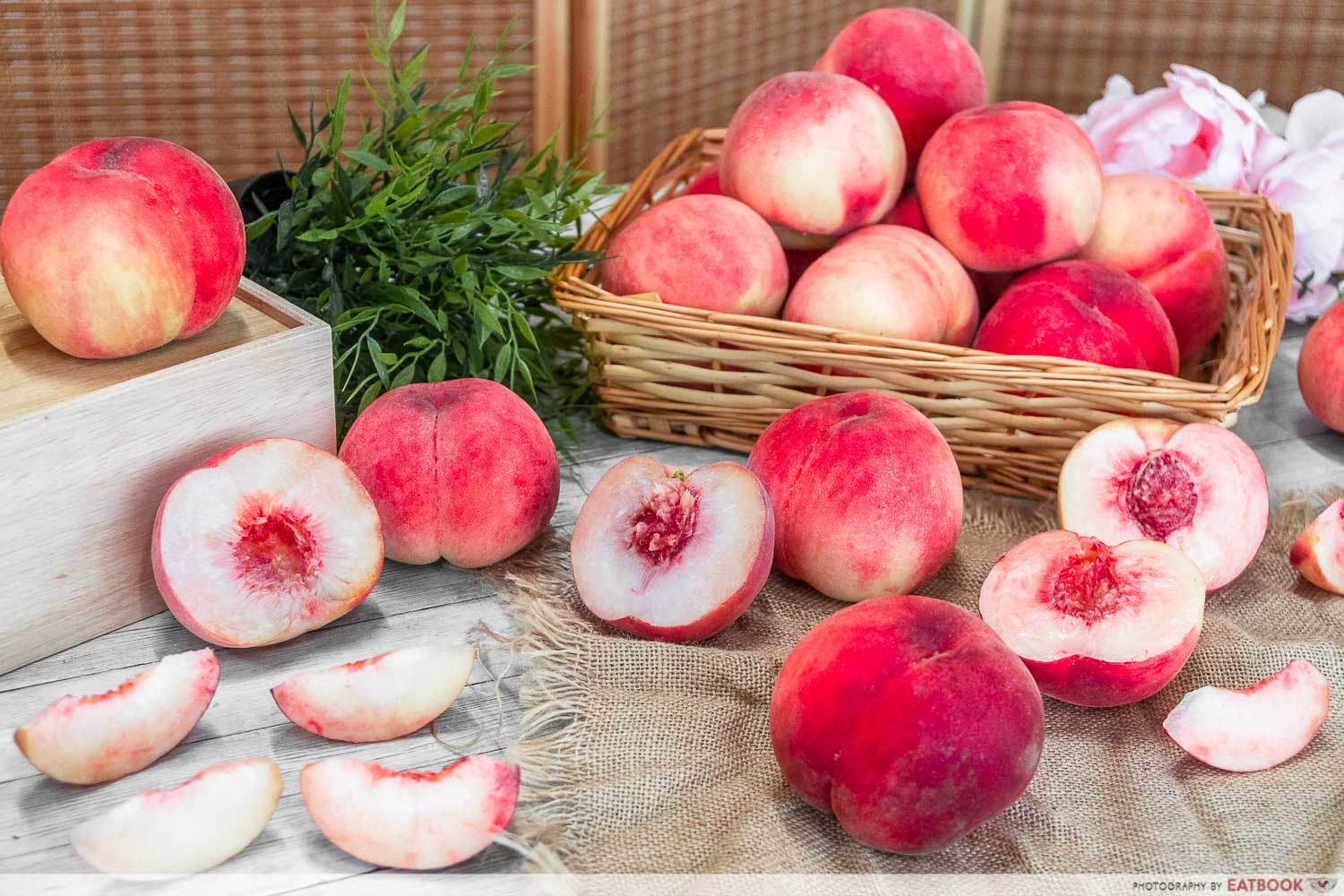 It may be some time before we are at liberty to bite the travel bug again, but air freight has made it possible for us to continue feasting on seasonal delights from all over the world. This August, Don Don Donki brings in, for a limited time only, peaches from Fukushima Prefecture, AKA some of the sweetest momo around.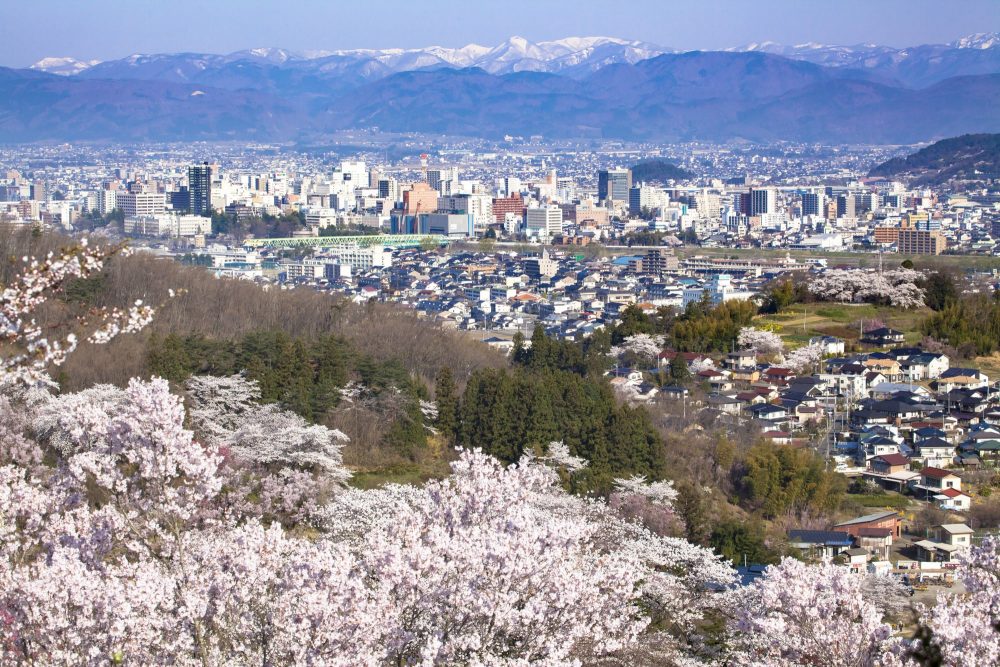 Image credit: Pixsta
If you didn't know, Fukushima Prefecture is one of Japan's most famous fruit-producing areas. Hailed as Japan's Fruit Kingdom, this prefecture is located approximately 270km Northeast of Tokyo and produces high quality, seasonal fruits throughout the year thanks to its geography and climate.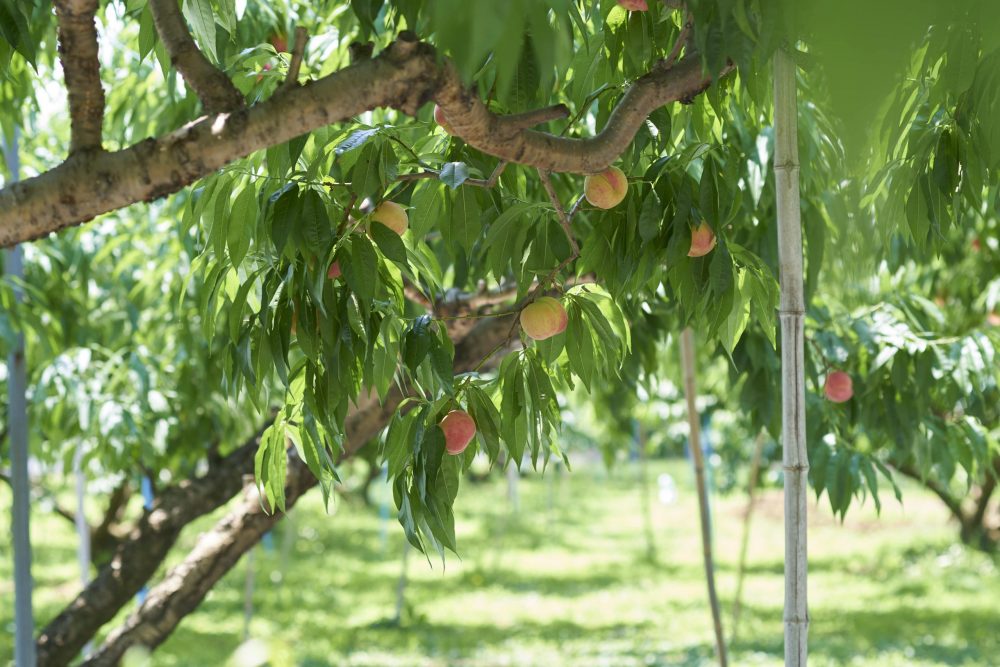 Image credit: Fukushima Pride
One of Fukushima Prefecture's most prized fruits is the peach. They're the second-largest peach producers in the whole of Japan, coming in only behind Yamanashi Prefecture, with each year's window for harvest only running from late July to early September. 
The average sugar content of Japanese peaches, including those from Fukushima Prefecture, is far higher than those of peaches farmed elsewhere, and Fukushima Prefecture's peach farmers strive to cultivate peaches of great quality.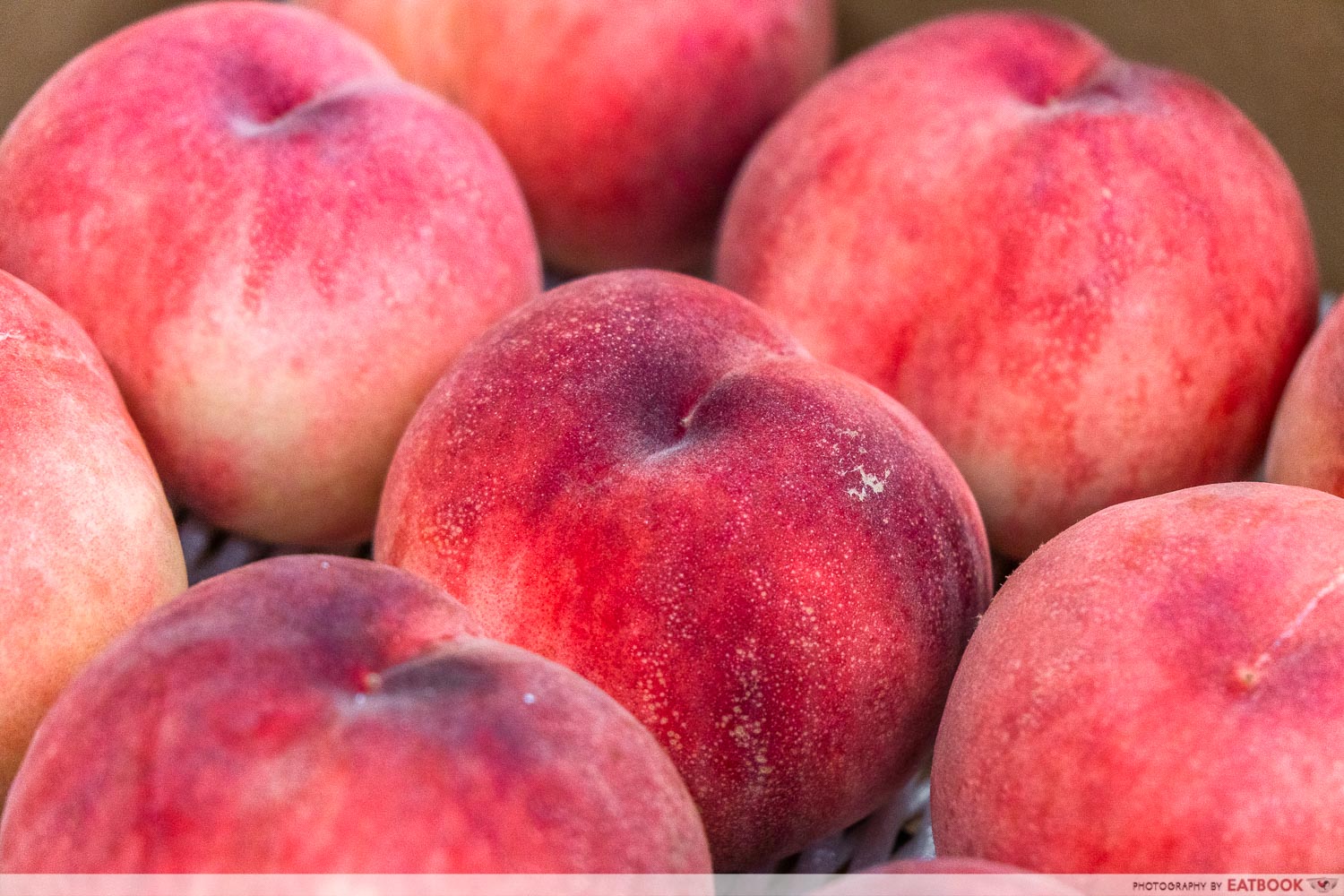 One of the peach varieties produced by the Fukushima region is the Madoka peach. It's slightly firmer than the Akatsuki peaches, from which it was cultivated, which are well known for their juiciness, and heightened levels of sweetness. Other peach varieties cultivated in Fukushima Prefecture include the Yuzora, Kawanakajima Hakuto, and Sakura Hakuto varieties━all of which come in varying degrees of firmness, and tastes. The availability of all these varieties in-store depends on what's in season, and are changed every one to two weeks.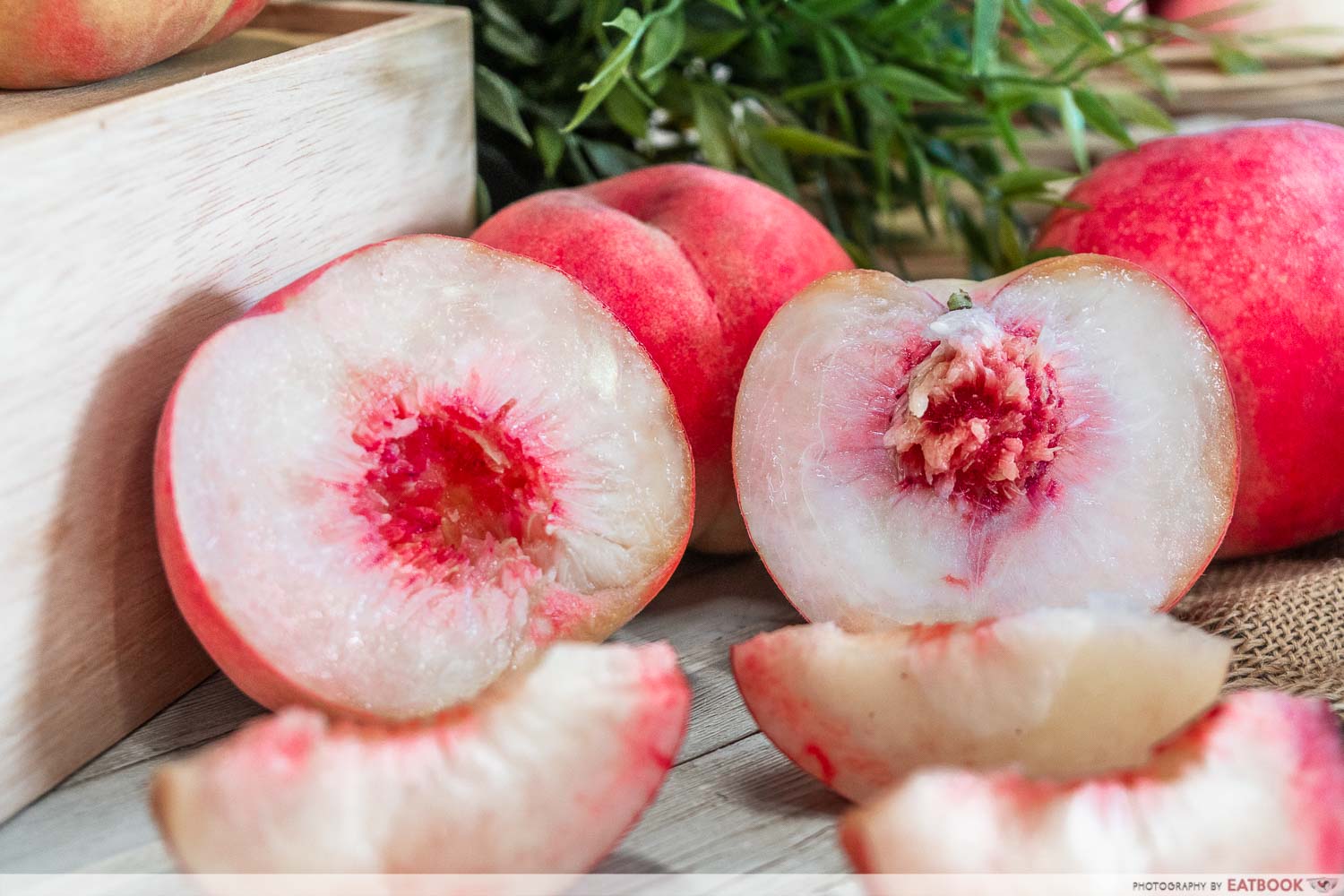 Unlike the yellow peaches most commonly found, these Fukushima peaches are renowned for their rosy exteriors, and smoother, milk-white flesh that's run through with starbursts of blush pink. They're much less acidic than their sunny yellow counterparts, with a sugared, floral flavour.
These peaches are best served chilled, and it's recommended that you only refrigerate them when they just begin to soften. They should give off a perfumed, peachy scent too. Only pop them in the fridge two to three hours before you eat them, or they will lose their flavour. They're pretty delicate, though, so avoid pinching or pressing too hard!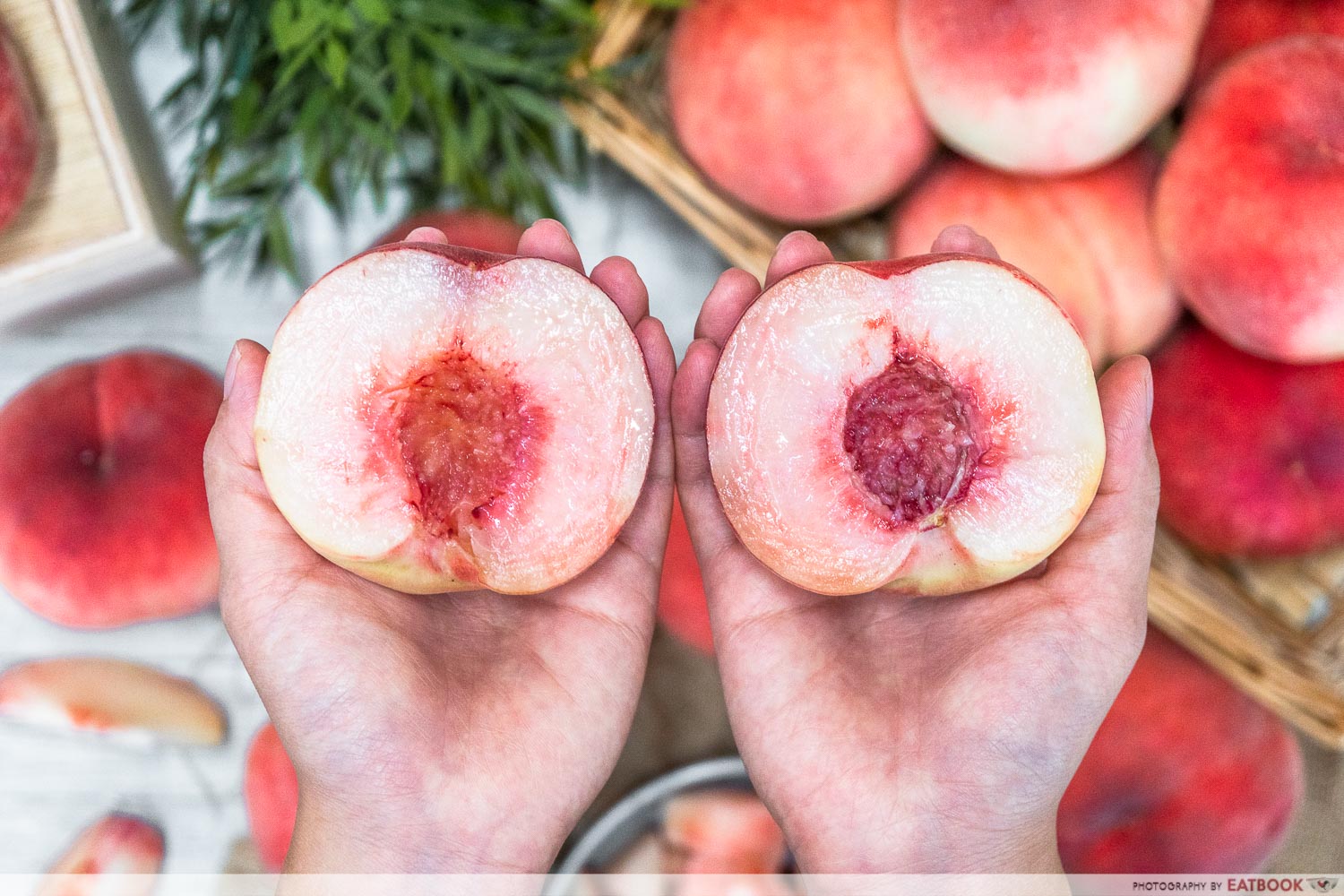 As with avocados, simply run a knife around the middle of the peach, down to where it hits the pit. Twist the two halves to separate them, and remove the pit with your fingers, or a knife if it's stubborn.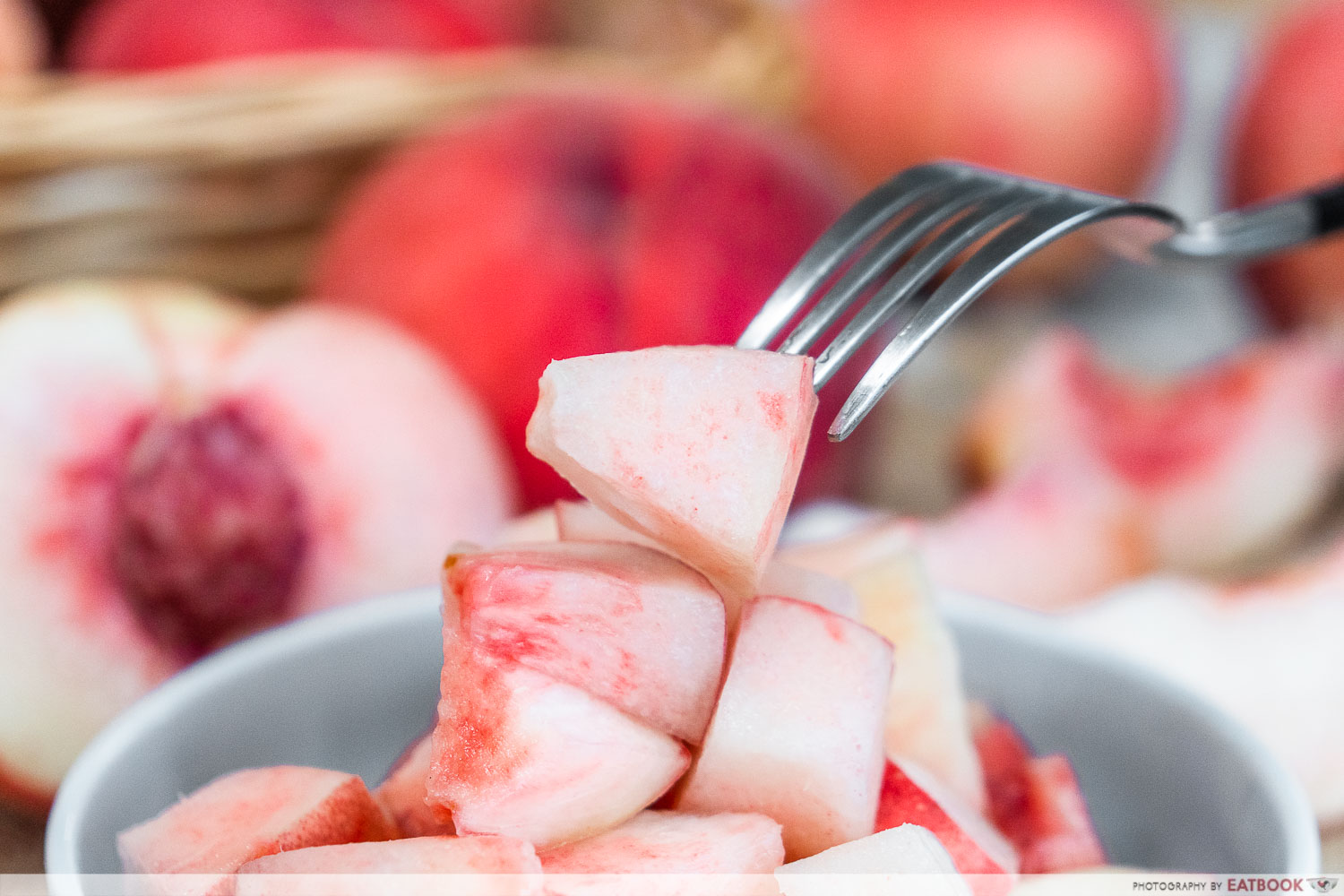 Slice into wedges, or dice into bite-sized chunks, to enjoy.
The Fukushima peaches are so honeyed on the tongue, layered with such elegant floral notes, that having them with anything else would be a great disservice to the fruit.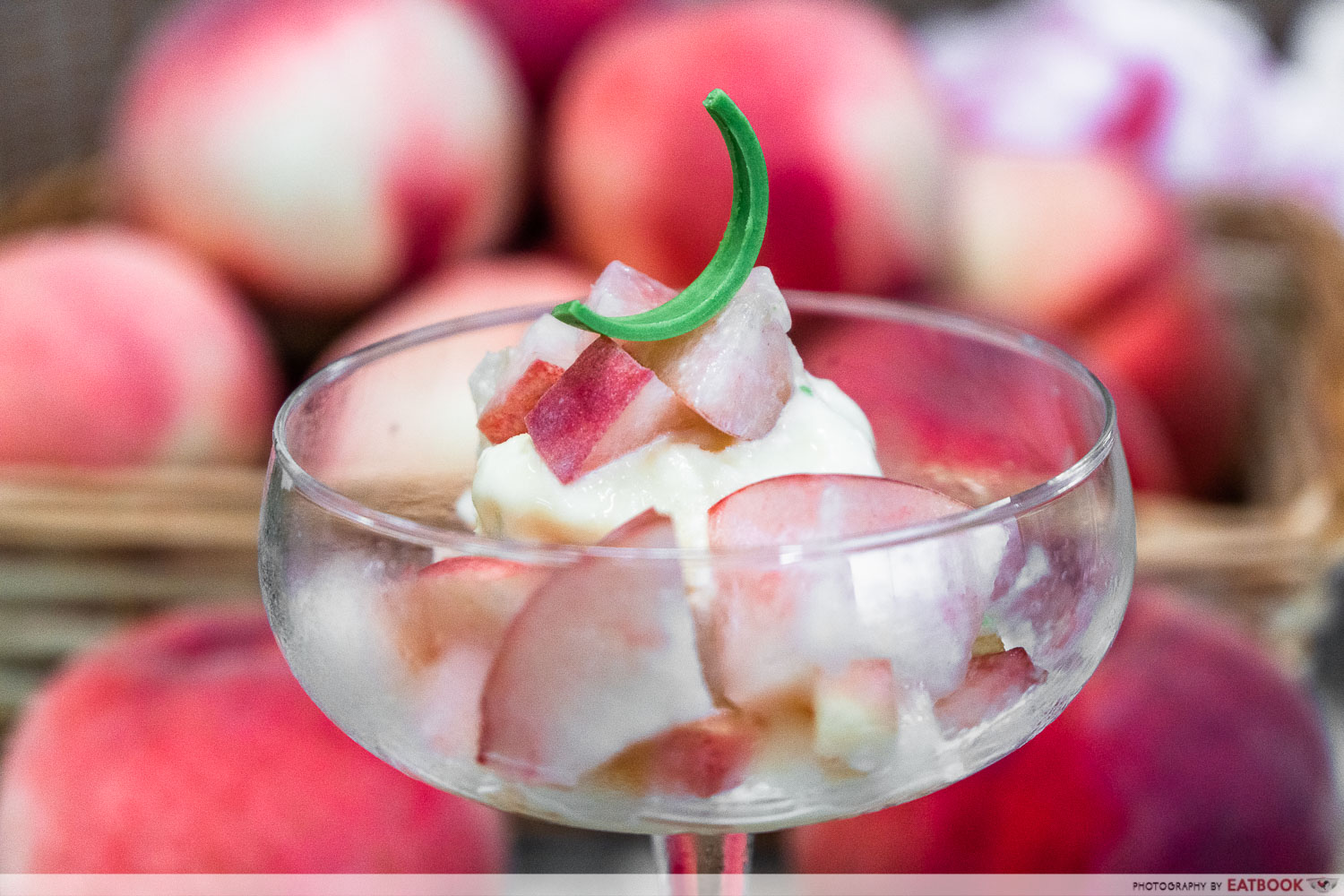 If you've tried the white peach soft serves sold at the fruit farms during harvest season in Japan, here's how you can replicate it at home with these Fukushima peaches━dice your ripened peaches, and mix them into some premium vanilla bean ice cream. Alternatively, simply top your ice cream with the cut fruit. We reckon some finishing leaves of fresh mint would tie up this flavour combination perfectly.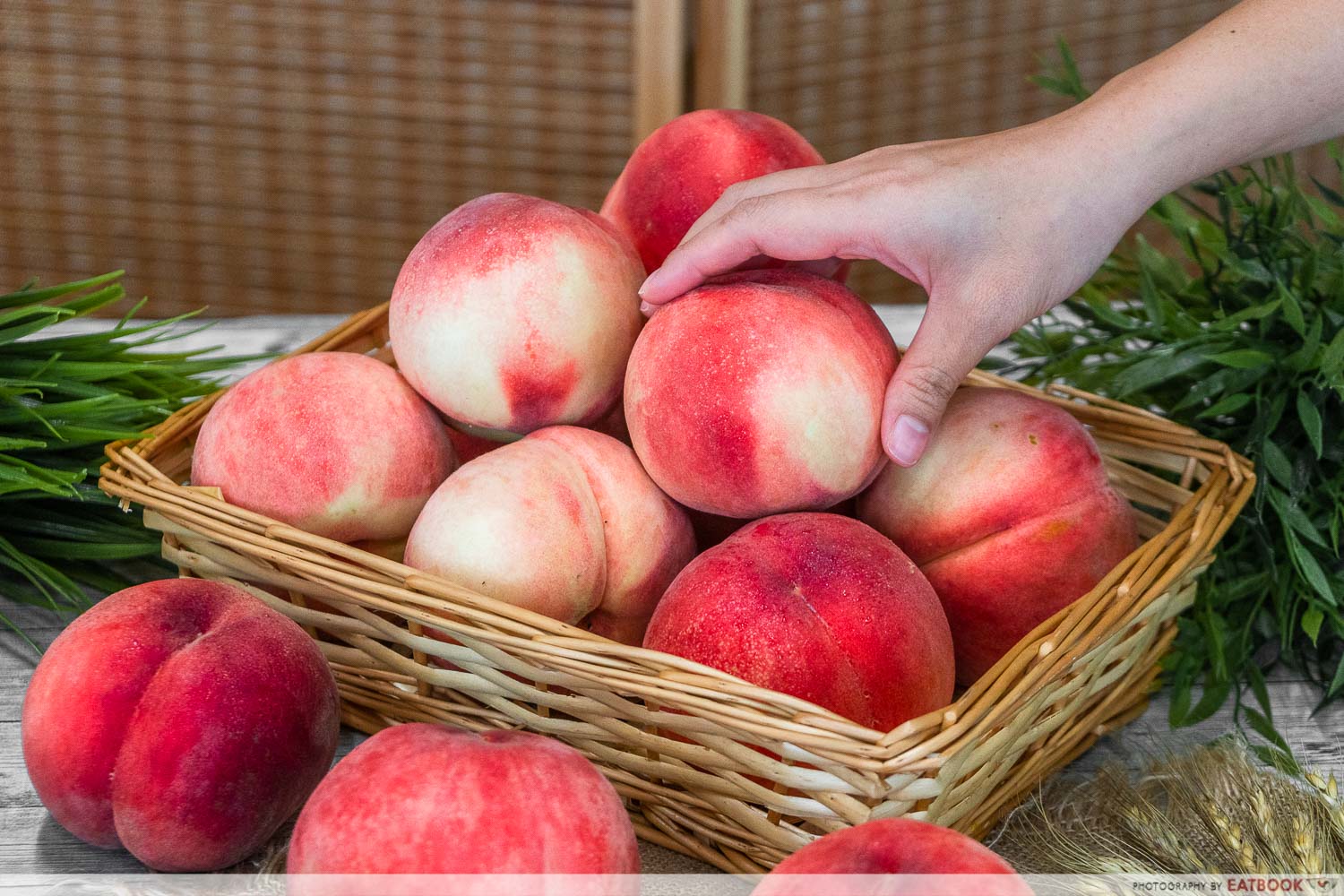 Contrary to the belief that produce from Fukushima is still tainted with radiation risk after the nuclear power accident resulting from the tsunami of 2011, rest assured that all produce from the region is actually safe for consumption, a fact that's been established by the Singapore government too.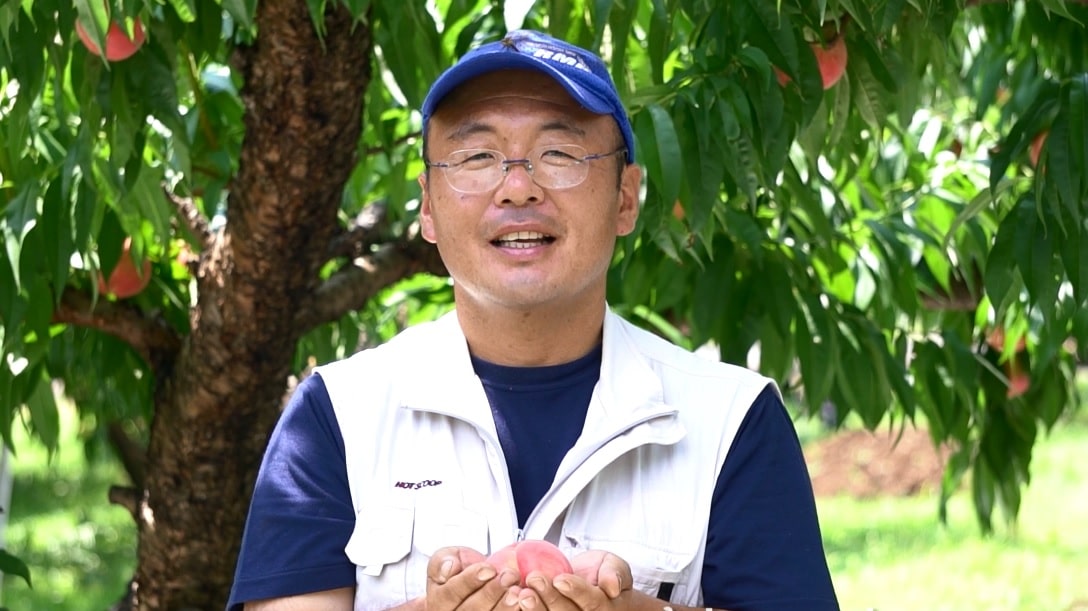 Image credit: Fukushima Pride
These Fukushima peaches are available at Don Don Donki outlets islandwide, from now till mid-September 2021, or when the season ends. They're only available while stocks last, and the very affordable prices vary according to the variety and season. So make it a Don Don Donki date and get your hands on some before they're all swiped up!
Photos taken by Emily Teu.
This post was brought to you by BFS.