Unicornetto takes Cornetto to the next level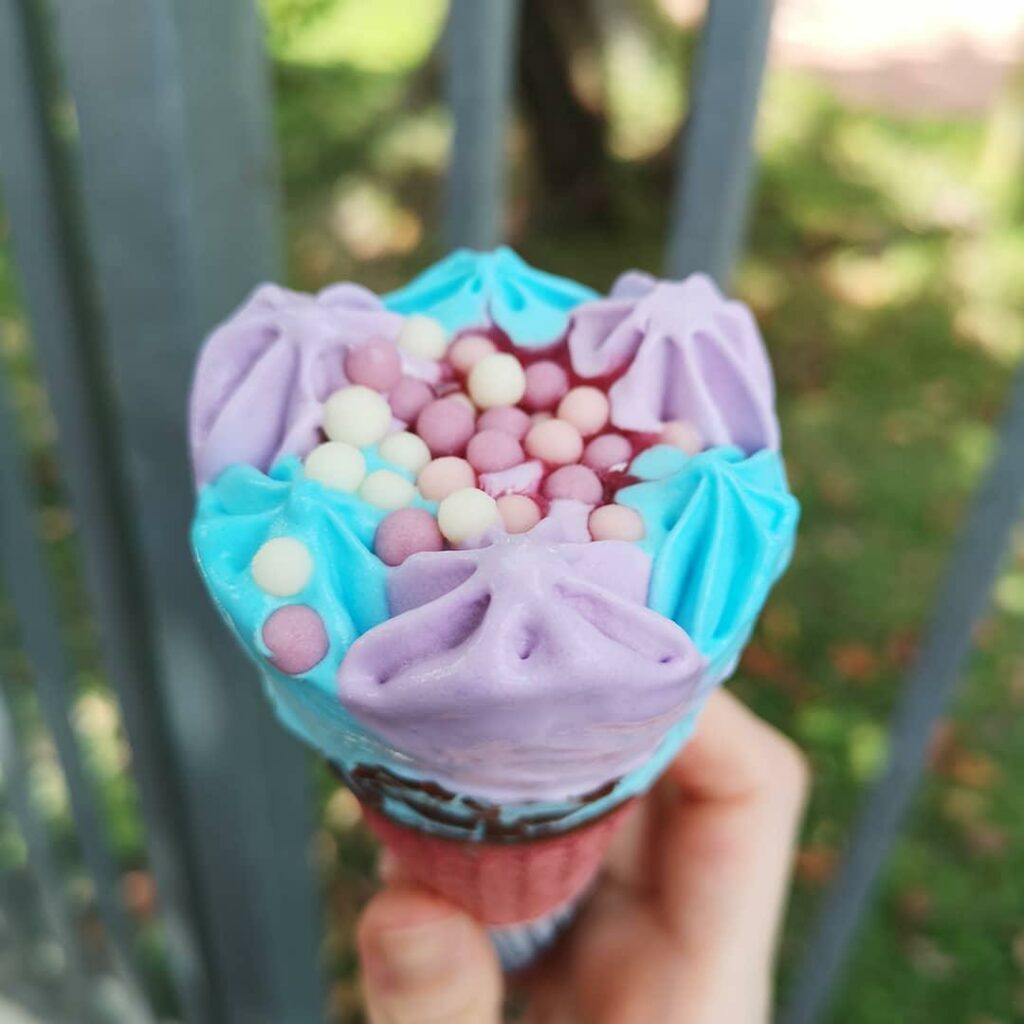 Image credit: @themisakivon
If you can't remember the last time you bought a Cornetto, now is the moment to get your hands on one again. On August 2018, the popular ice-cream brand released Unicornetto, a rainbow version of their famous ice-cream cones, and you can now buy it in Johor Bahru!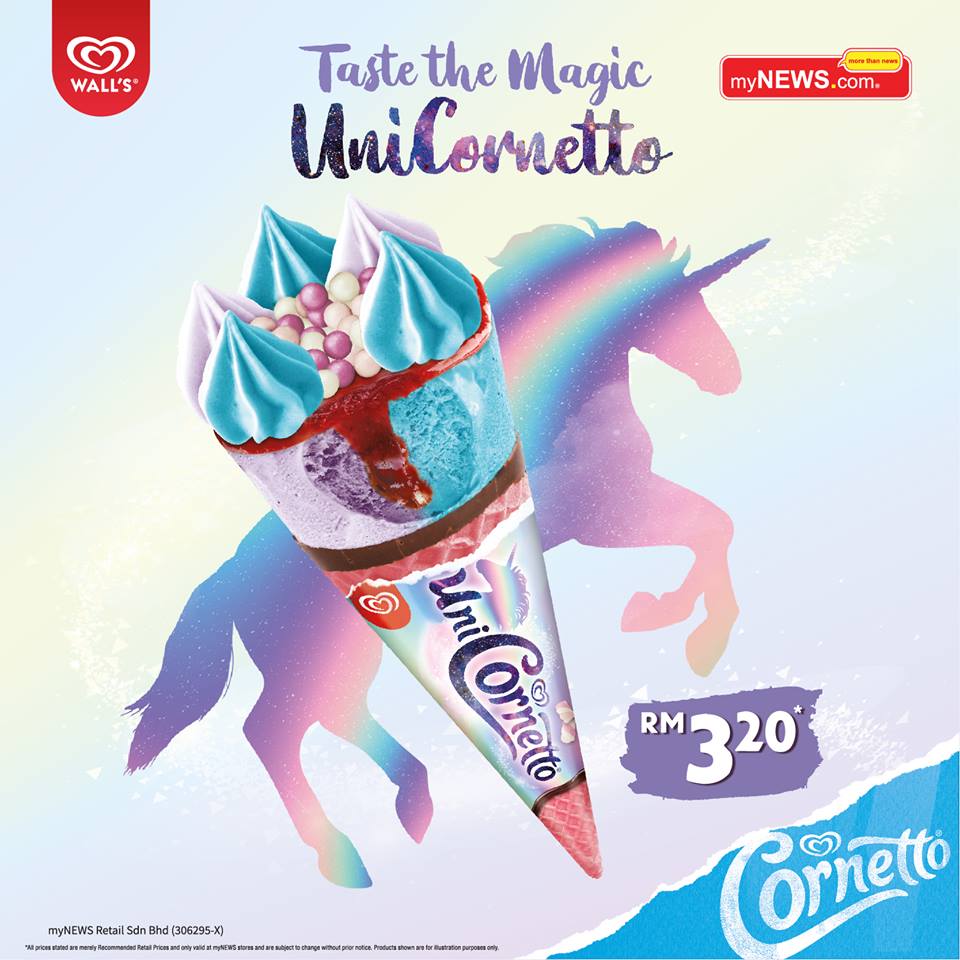 Image credit: myNews.com's Facebook page
This colourful art piece comprises candy floss and marshmallow ice-cream, strawberry jam, and pastel-hued chocolate balls housed in a pink cone. It is available in certain European countries, Thailand and Malaysia's myNEWS convenience stores at RM3.20 (~S$1.05).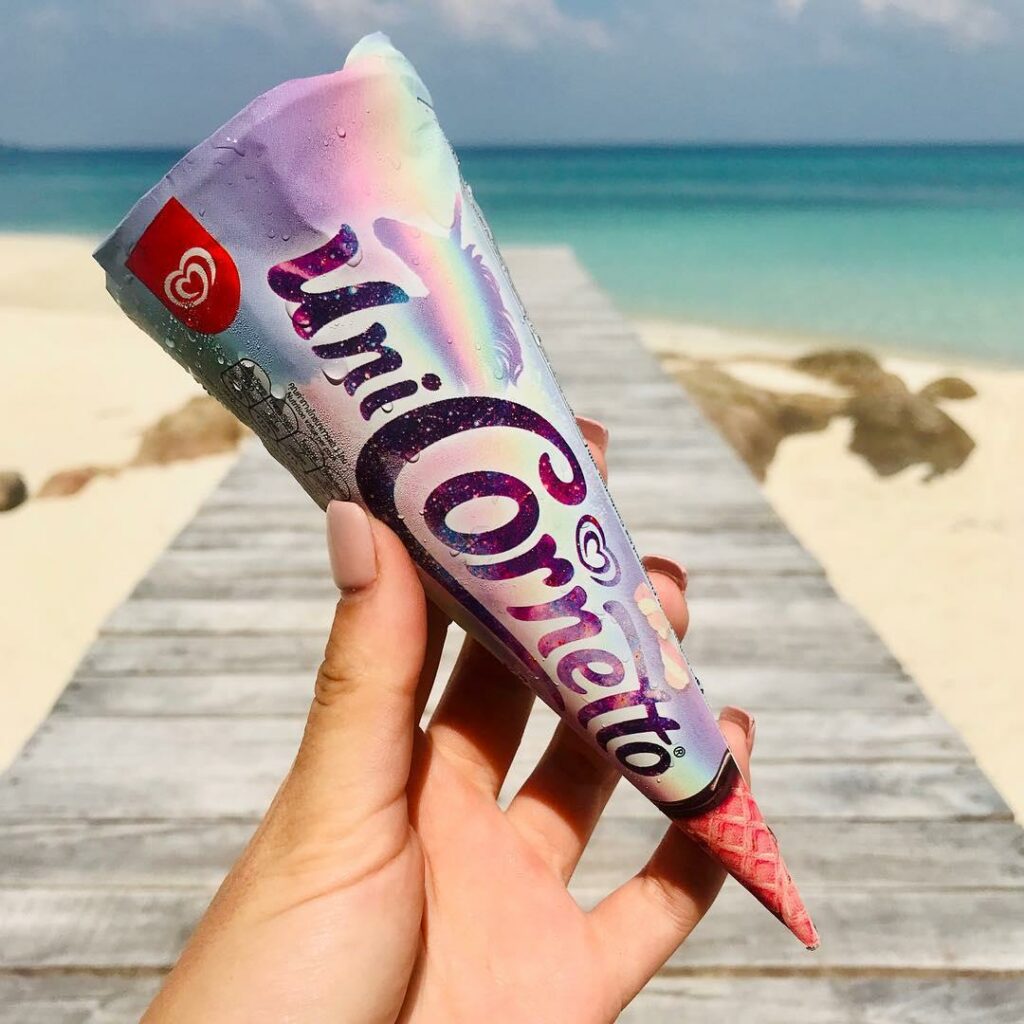 Image credit: @charlottemcnealy
Even the packaging for this unicorn ice-cream is noteworthy. Spot the unicorn on the holographic paper!
While you can't get it in Singapore yet, be sure to keep a lookout for it the next time you head over to JB or BKK.
In the meantime, check out these other Cornetto flavours available around the world: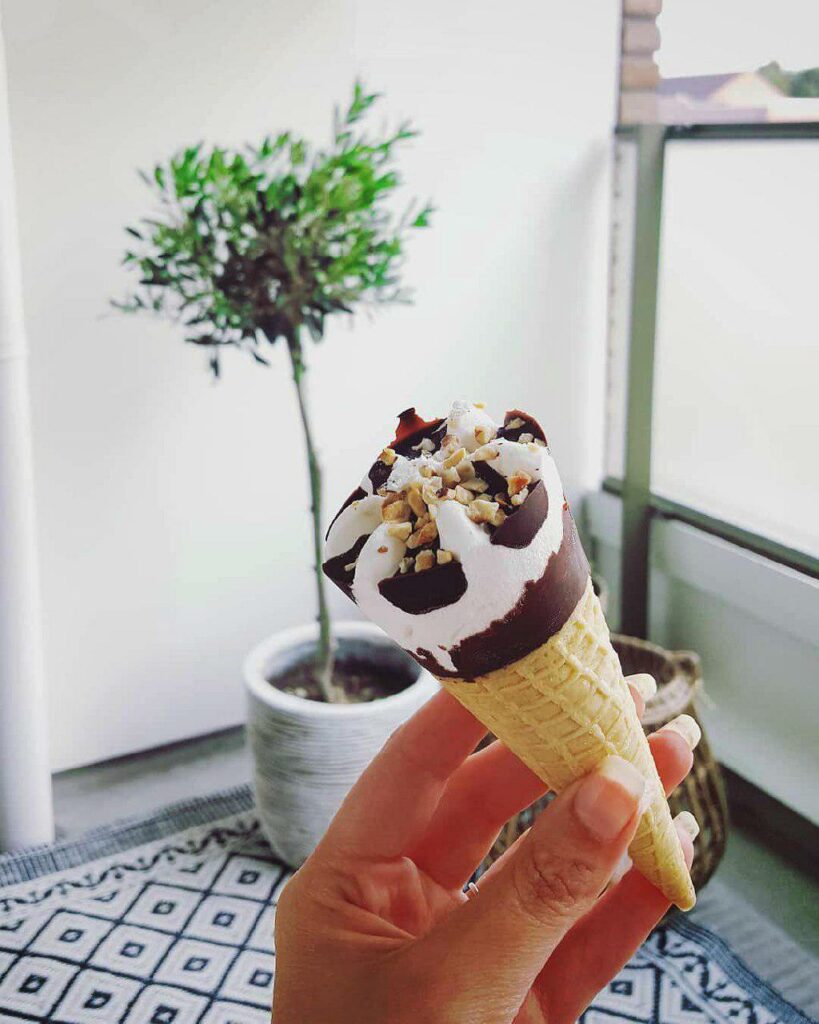 Image credit: @living_by_le
Released in February 2018, the dairy-free vegan Cornetto is soy-based. It is available at Sainsbury's outlets in the UK.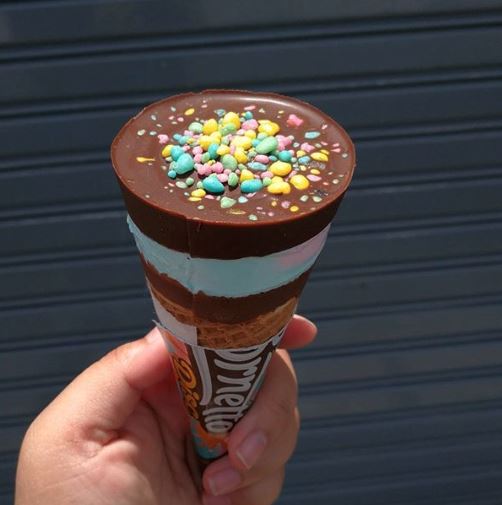 Image credit: @kuma.diary
The photogenic Rainbow Pop Cornetto is made with toffee-flavoured ice-cream, caramel syrup, a thick chocolate disc and colourful popping candy. You can get this in Malaysia and Thailand as well!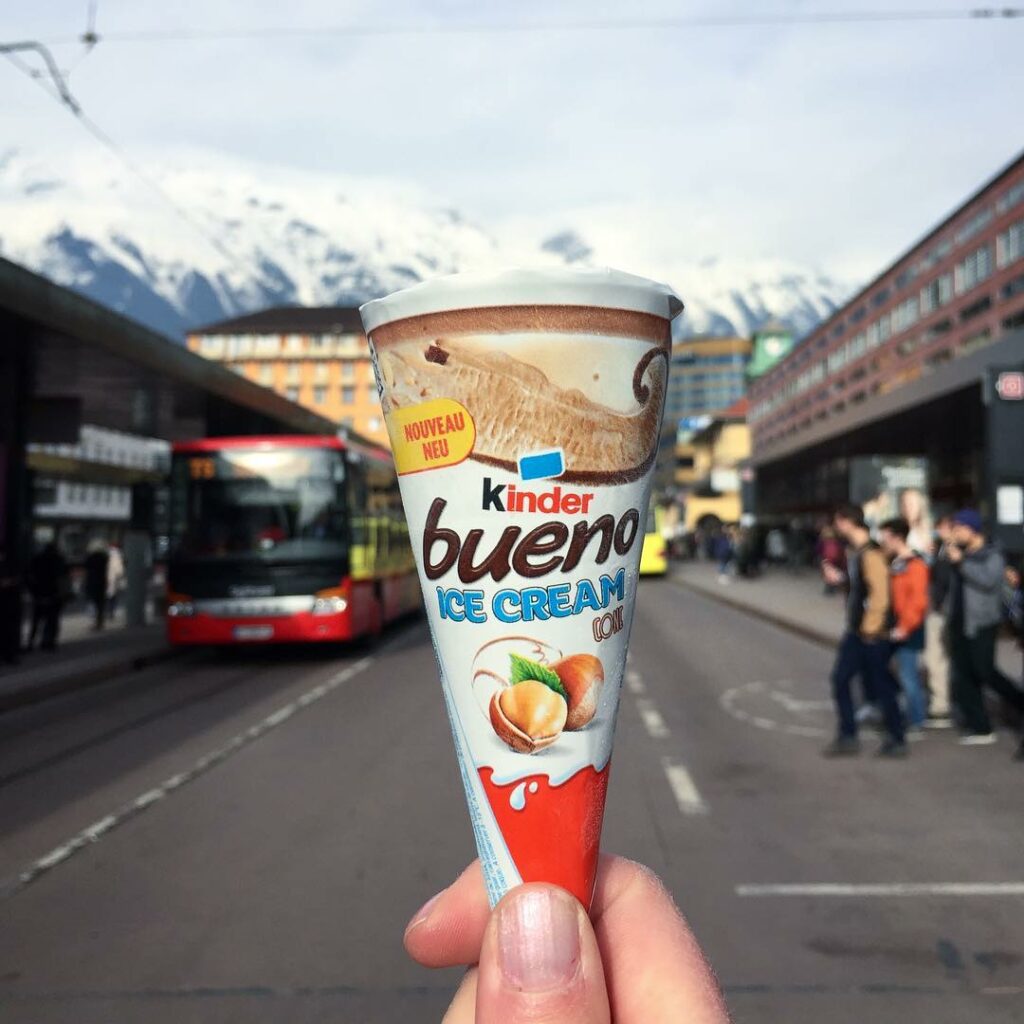 Image credit: @verilovestotravel
Another ice-cream cone to get overseas is the Kinder Bueno ice-cream cone from France, Germany, Austria and Switzerland. Find out more about the Kinder Bueno ice-cream cone:
Don't worry if you're not travelling anywhere anytime soon. There are must-try ice-cream desserts in Singapore too!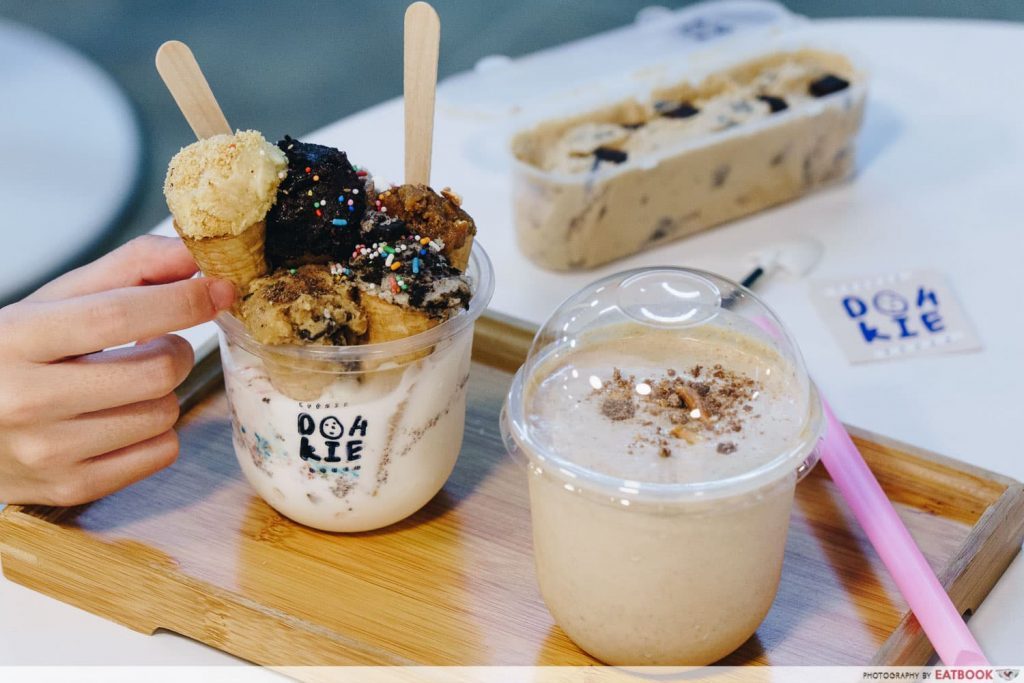 DOHKIE, for one, offers edible cookie dough with soft serve. There are six flavours available, namely Original Chocolate Chip, Brownie Batter, Lemon Tart, Peanut Butter, Cookies And Cream, as well as Birthday Cake. Our favourite is Lemon Tart, which comes with crushed digestive biscuits that add crunch to the vanilla soft serve. You can get a taste of all six flavours in their Decide For Me dessert at $10.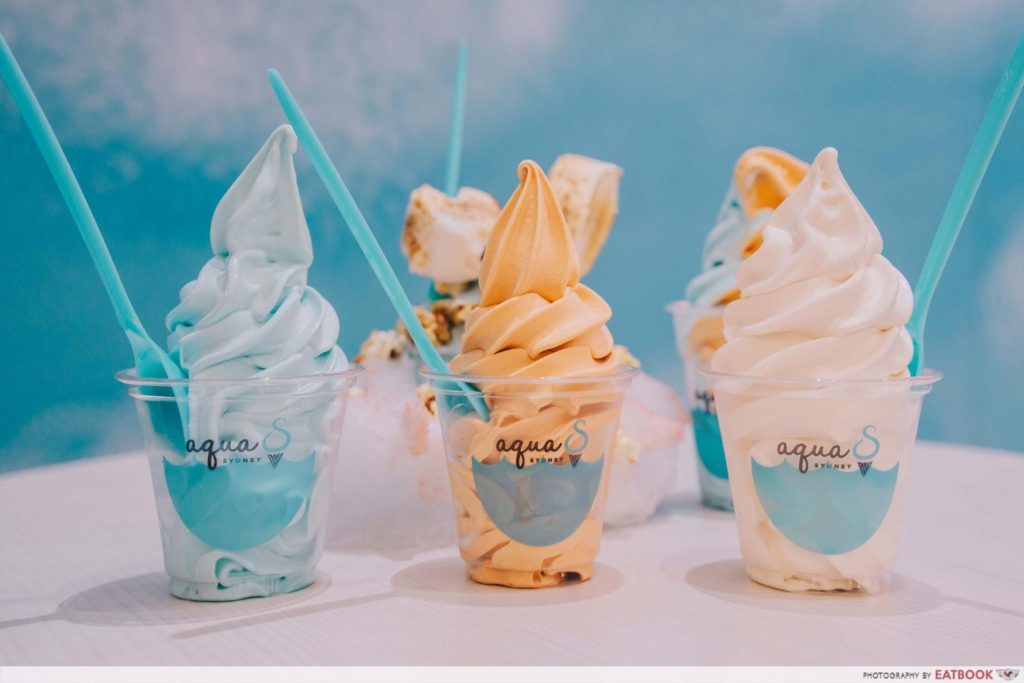 Located conveniently at Orchard, Aqua S is also worth a try. This famous soft serve brand from Australia offers interesting flavours such as sea salt, Thai tea and lychee. At $5.40, you can get a regular cup, which is more than enough for one.
Check out our list of best dessert places in 2018 for more sweet treats!
10 Best Dessert Places With Kaya Toast Cake And More – Eatbook Top 50 Awards 2018