Pong Cheer Cheer Thai food in Kovan
If you're someone who has always made SabX2 a pitstop on your Pratunam dining list for their Thai braised pork trotter rice, rejoice. Pong Cheer Cheer in Kovan is a hawker stall that specialises in Thai braised dishes, offering pork trotter rice that fans say taste very similar to SabX2's.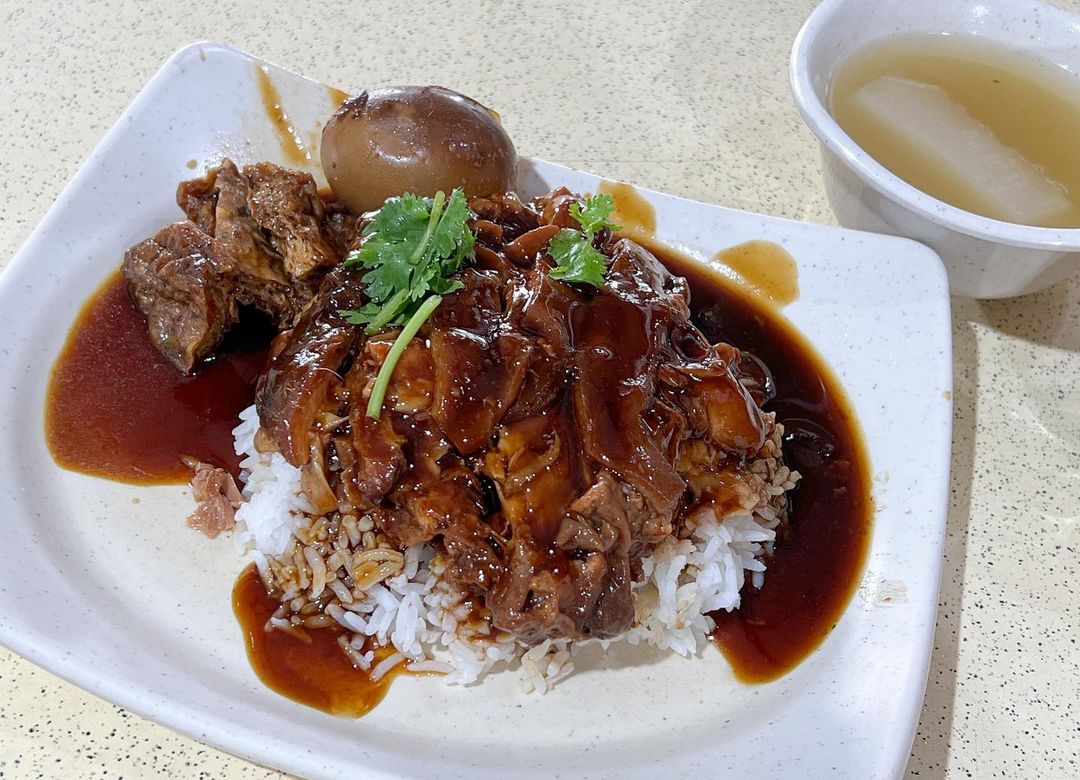 Image credit: @y_lyn
Pong Cheer Cheer is located at Defu Lane, near Kovan MRT Station. The stall is run by two Thai natives, and they specialise in braised trotter rice, AKA khao kha mu, and Thai-style kway chap.
Their pork trotter rice is very affordable, priced at just $4.50. The trotters are slow-braised in a medley of soya, Thai aromatics, and spices, resulting in tender, flavourful meat, and melt-in-your-mouth fat. A portion also comes with braised egg, soup, and house-made preserved vegetables.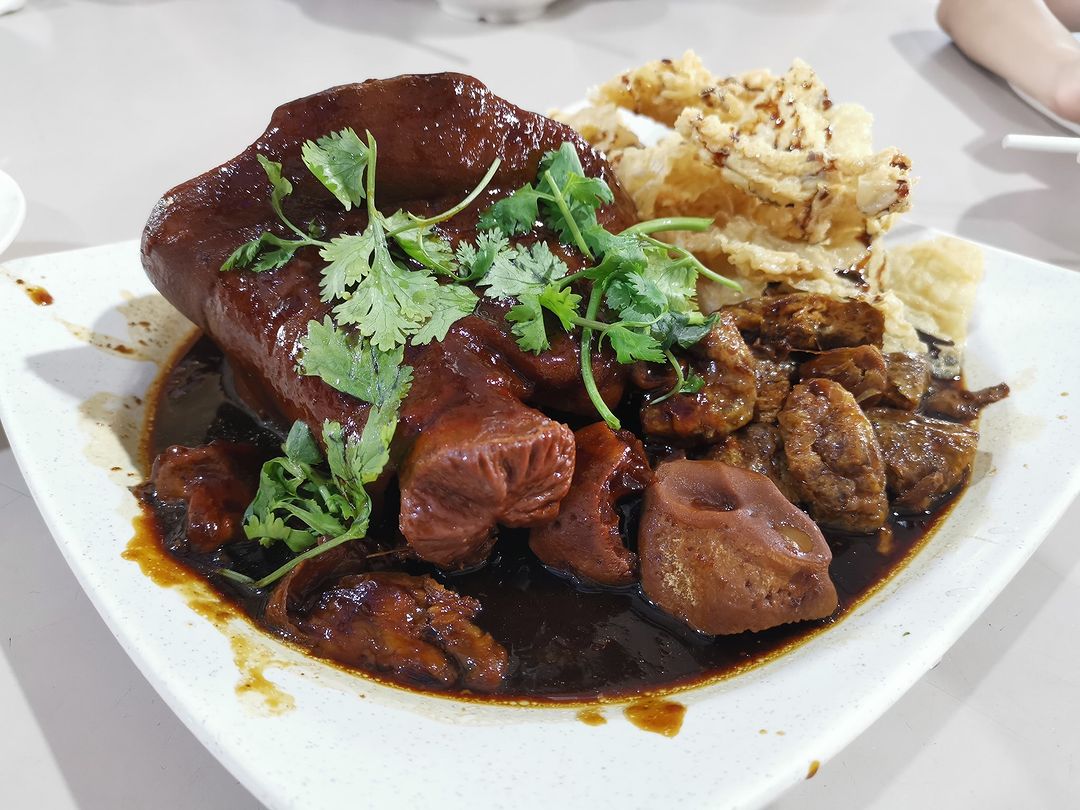 Image credit: @edw1n_k0ng
If you want to eat a whole trotter, or dabao for your next family dinner, you can also do so here. Whole trotters are priced at $17.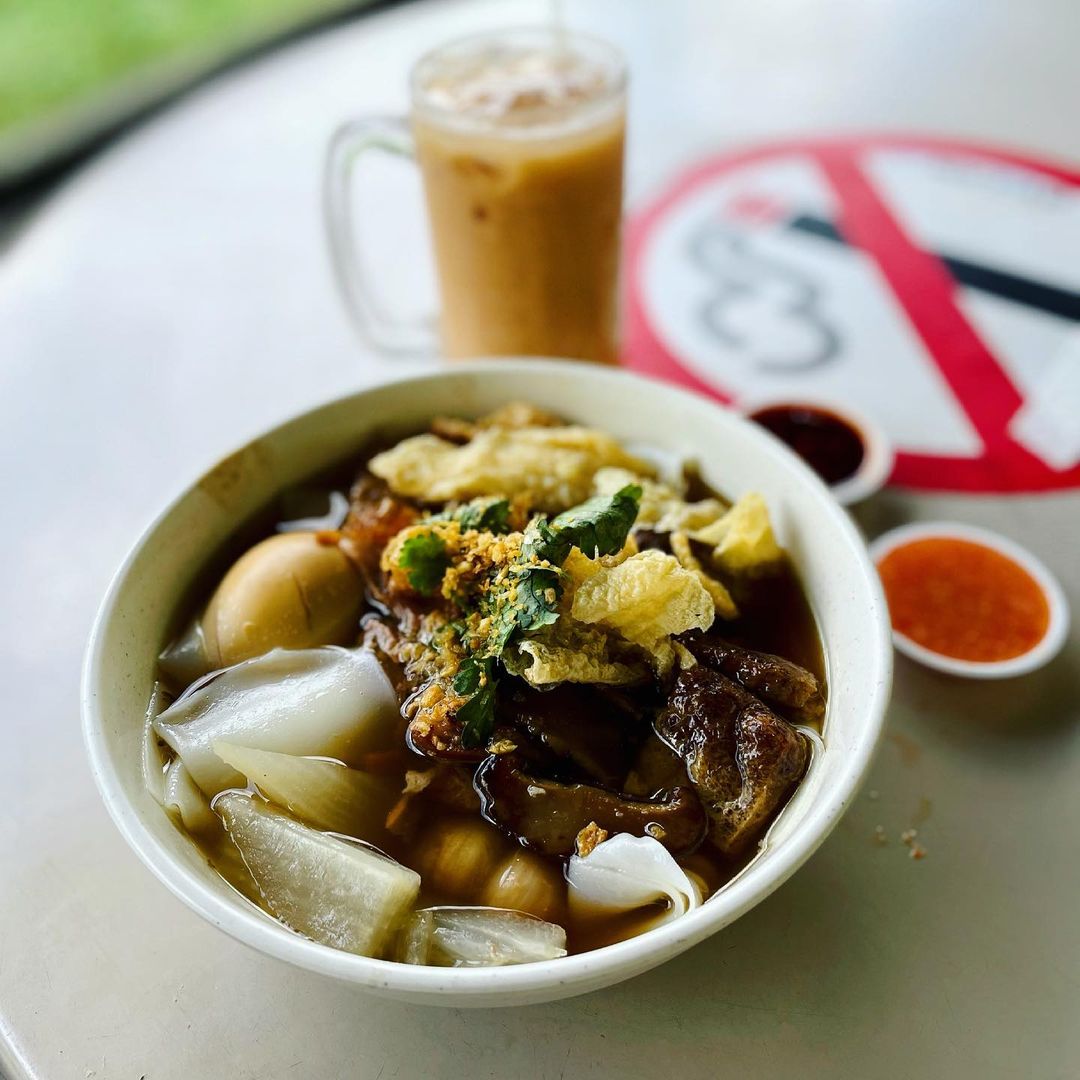 Image credit: @yephao
Aside from their braised pork trotter dishes, Pong Cheer Cheer also offers Thai Kway Chap ($4.50), which comes served with a medley of braised meats, braised egg, and fried wanton. You can choose to have your dish with either kway or rice.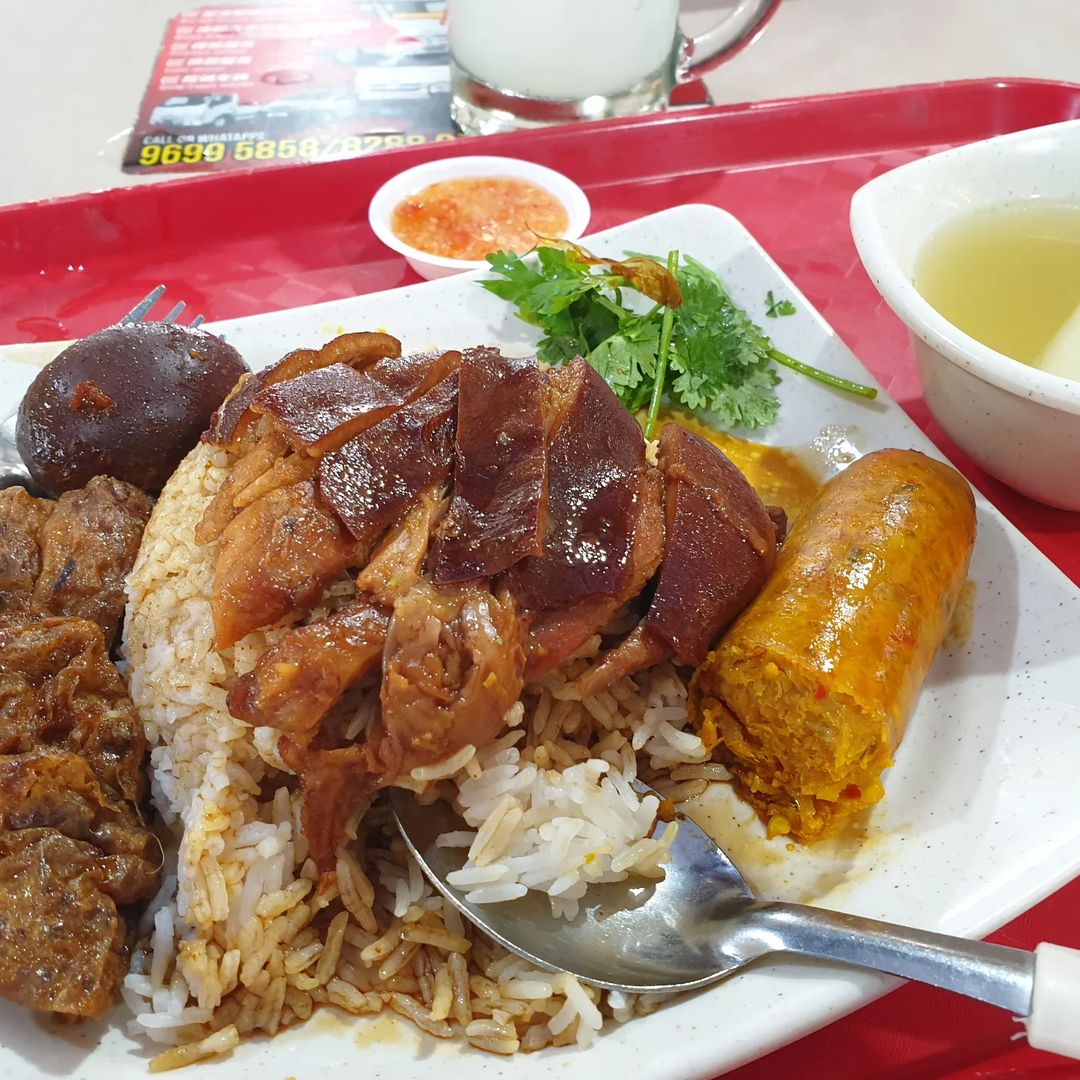 Image credit: @david_lee1981
Other menu items to try include their Thai-style Lap Cheong Rice ($5), and Cheer Cheer Thai-style Mixed Chicken Rice ($4). They also have Thai side dishes, including fish cake ($5), spring rolls ($4), pandan chicken ($5), and a chicken feet salad ($7).
Shuang Bao Thai Review: $1.80 Thai-Style Hat Yai Fried Chicken In Bedok
For more Thai food places, check out our Shuang Bao Thai review for Hat Yai fried chicken, our Pha Muk review for legit Thai young tau foo. If you're dining with a big group, check out our Happy Pot review for mookata platters.
Address: 4 Defu Lane 10, Singapore 539185
Opening hours: Mon-Sat 11:30am to 9:30pm
Tel: 8236 8031

Featured image adapted from @david_lee1981 and @yephao.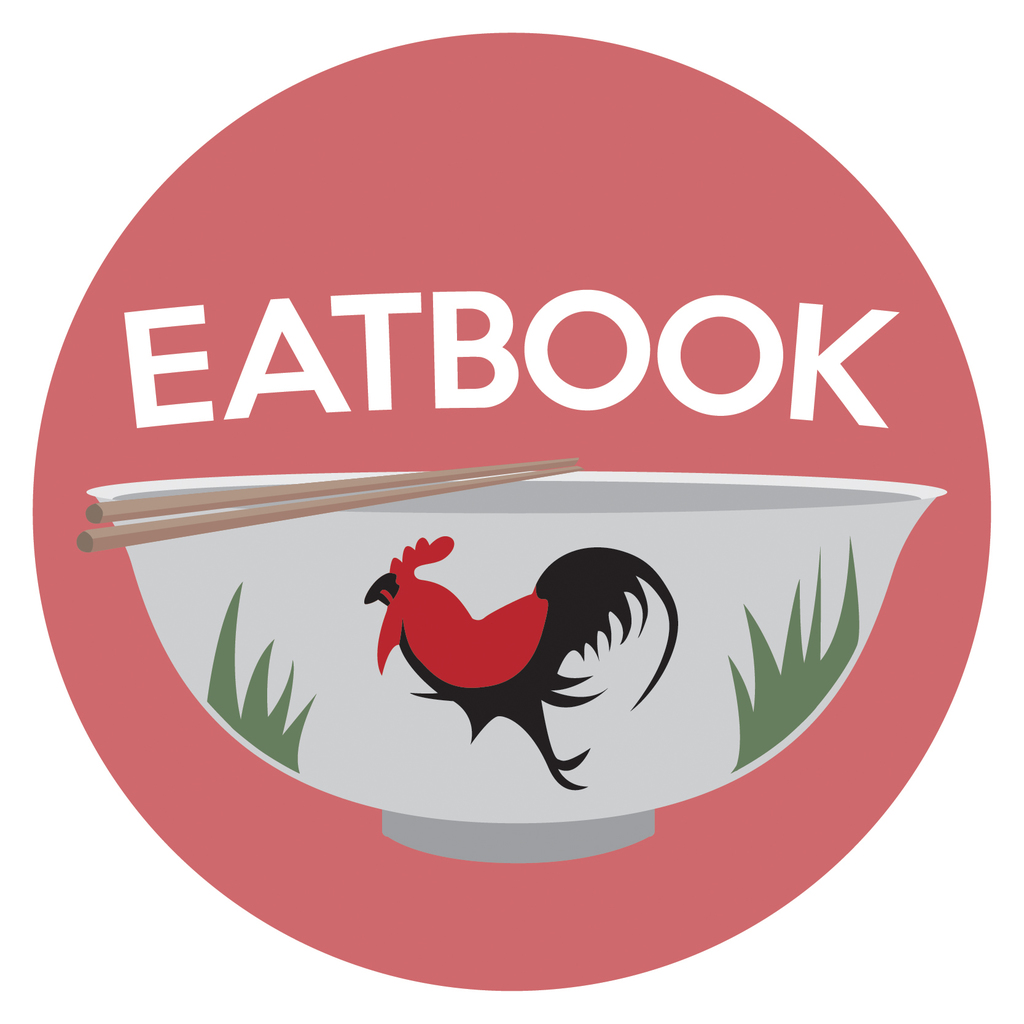 Drop us your email so you won't miss the latest news.