Wen Wen Prawn mee FTW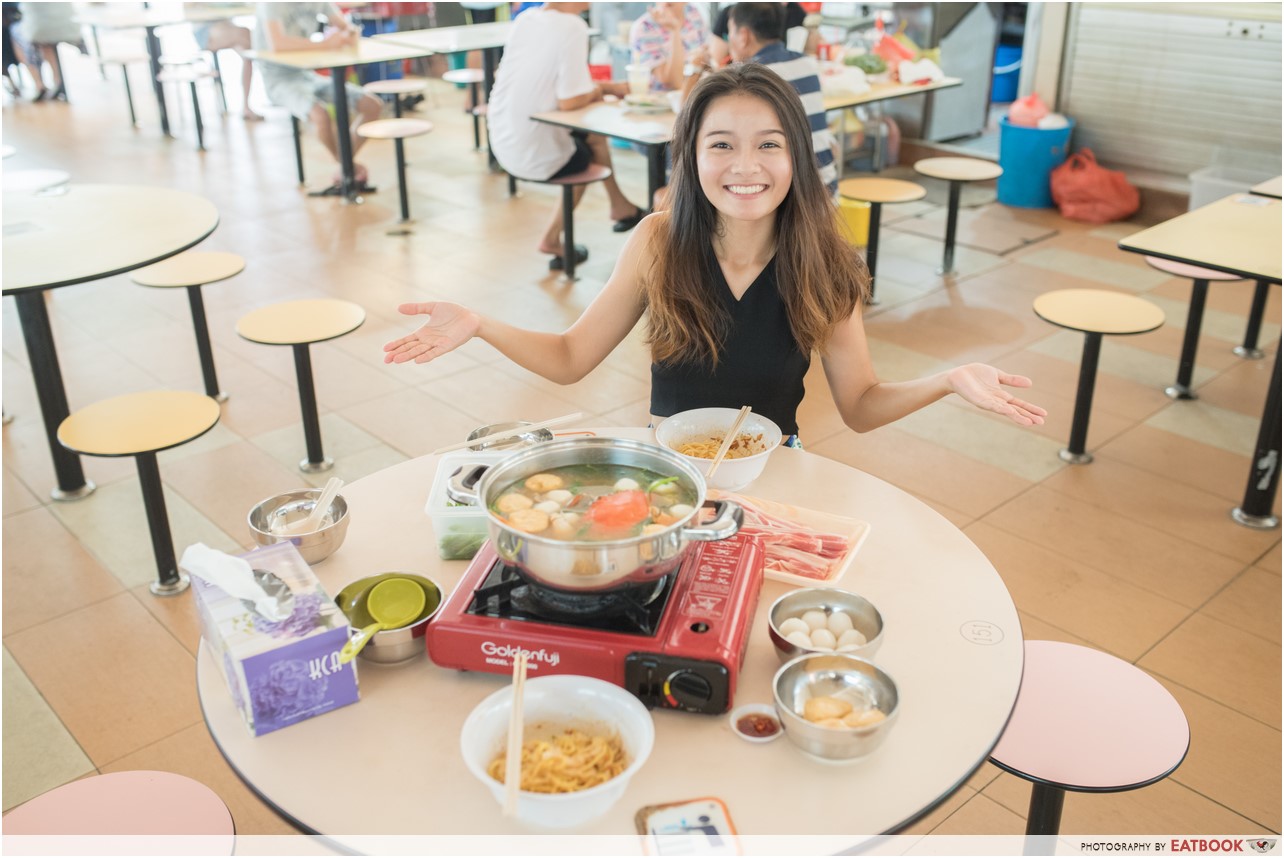 My grandma used to sell prawn mee when I was younger and every single year, on my birthday, she would pack a whole lot of ingredients such as pig's kidney, prawns, abalone and a huge tupperware of prawn broth home just for me. I would finish everything on my own, leaving not a single drop of soup left. Now that she has retired, I can only satisfy my cravings at hawker centres, but nothing has changed about finishing an entire bowl of prawn mee, soup and all.
What's more, I'm that thick-skinned customer who brings back an empty bowl with a pair of puppy eyes to ask for more soup. If you're just like me, then pay attention 'cause Wen Wen Pork Rib Big Prawn Mee at Old Airport Road has an off-menu Seafood Prawn Mee Steamboat ($50 for 2 pax, $60 for 4 pax, $80 for 6 pax) that comes with free-flow soup and noodles. End of those shameful days – YAS!
Prawn Mee Steamboat at Wen Wen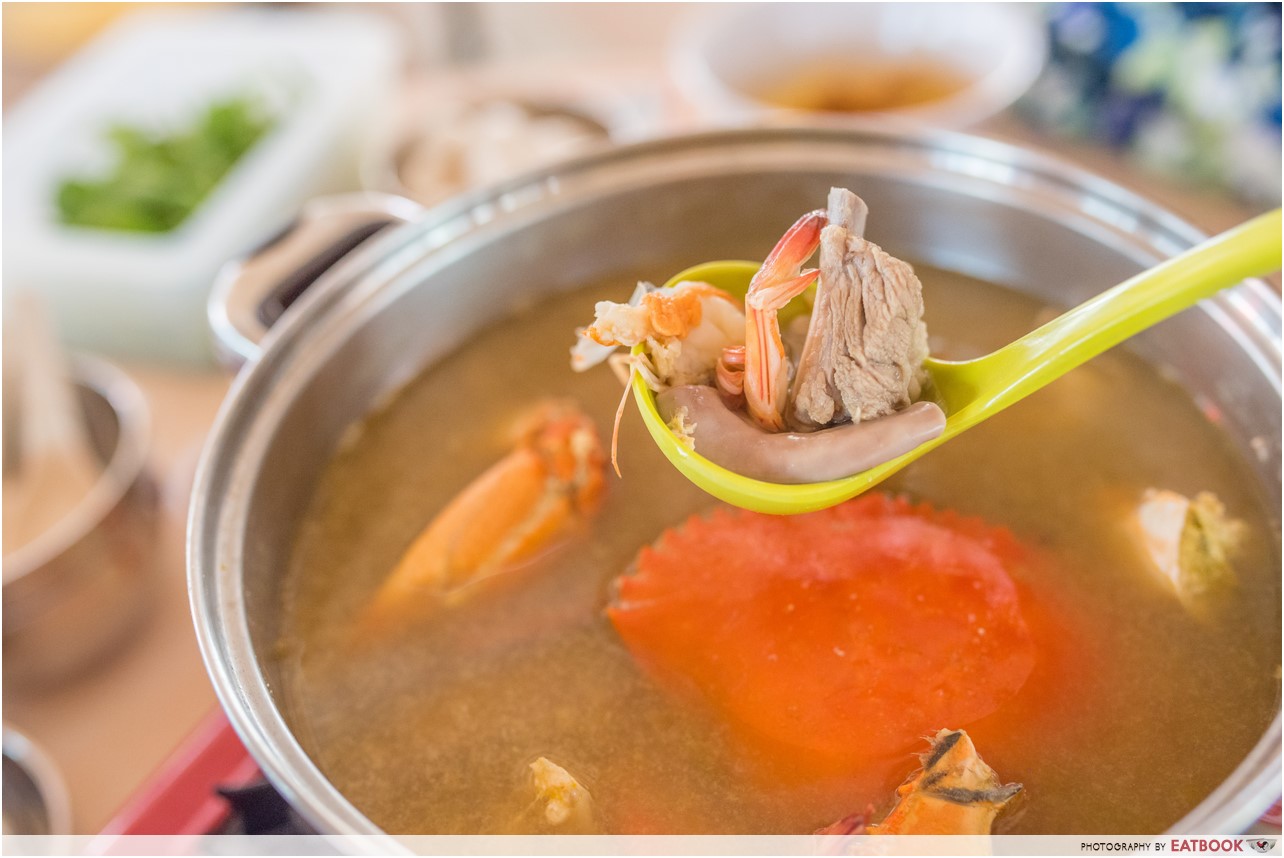 The natural sweetness of the definitely prawns pulled its weight here as the highlight of the broth. The broth was light yet robust in flavour and aroma. I was expecting loads of prawns since it's from a prawn mee store but this was one of those chapalang kind of steamboat. Besides prawns, there are other gems like la la, pig's intestines, pork ribs, pig's tail and a whole crab. If you're not a fan of ingredients like pig's intestines, let them know upon ordering so they can swap those for more of your favourites.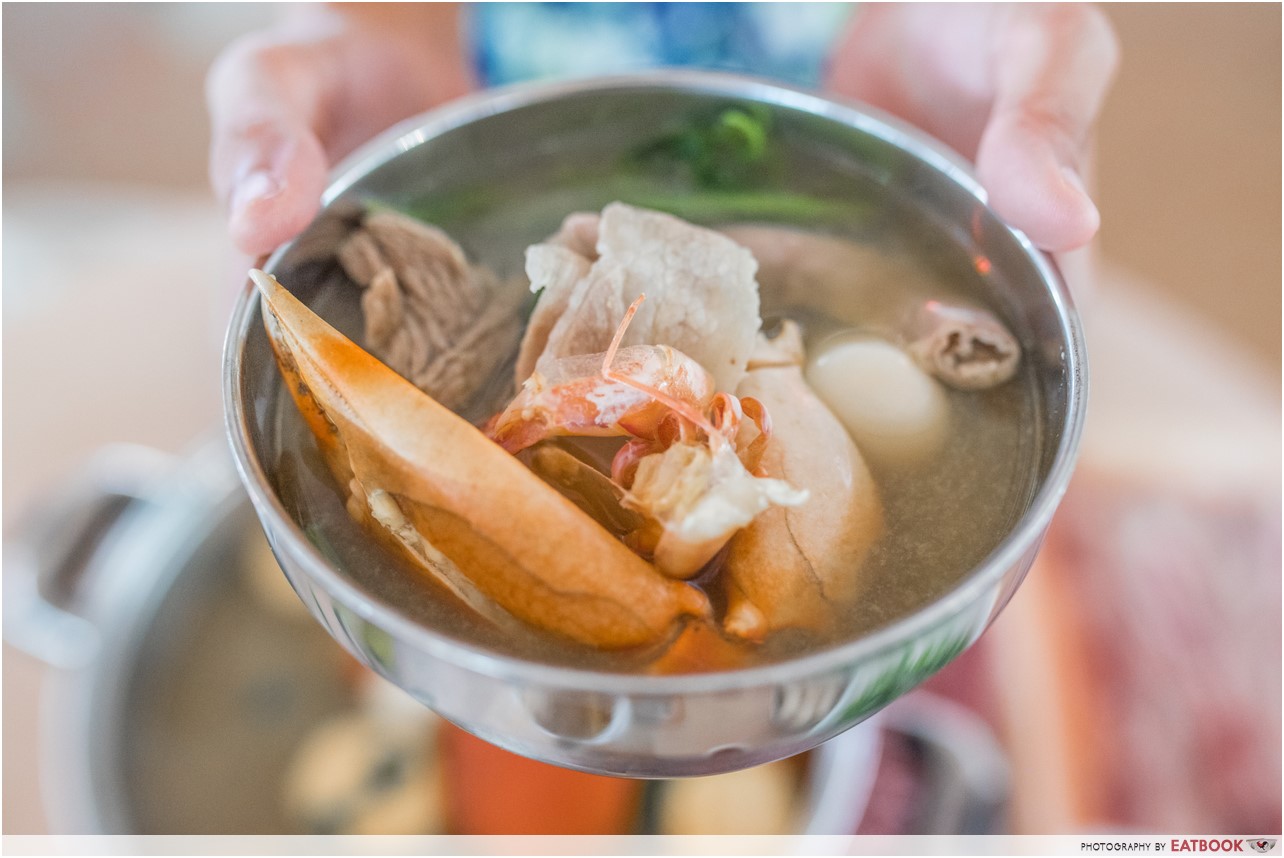 My favourites from all the ingredients would be the crab and prawn, and eating them was less tedious than expected. The prawn came semi-peeled and it was super tender and sweet. As the crab was already slightly cracked, the juicy and succulent meat came right off the shell.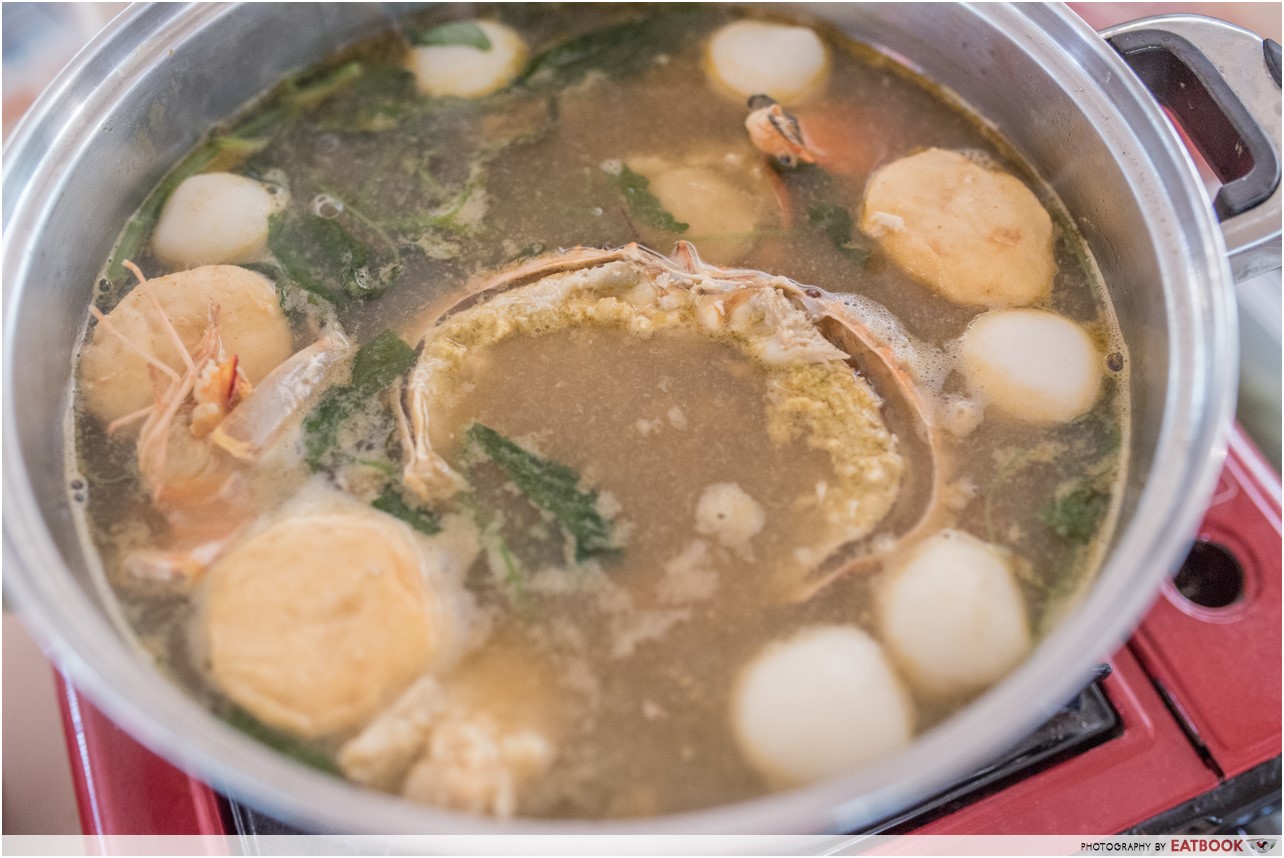 Plus, I was on cloud nine to find a generous amount of crab roe! It was so delightfully briny with a smooth yet slightly grainy texture. YUM.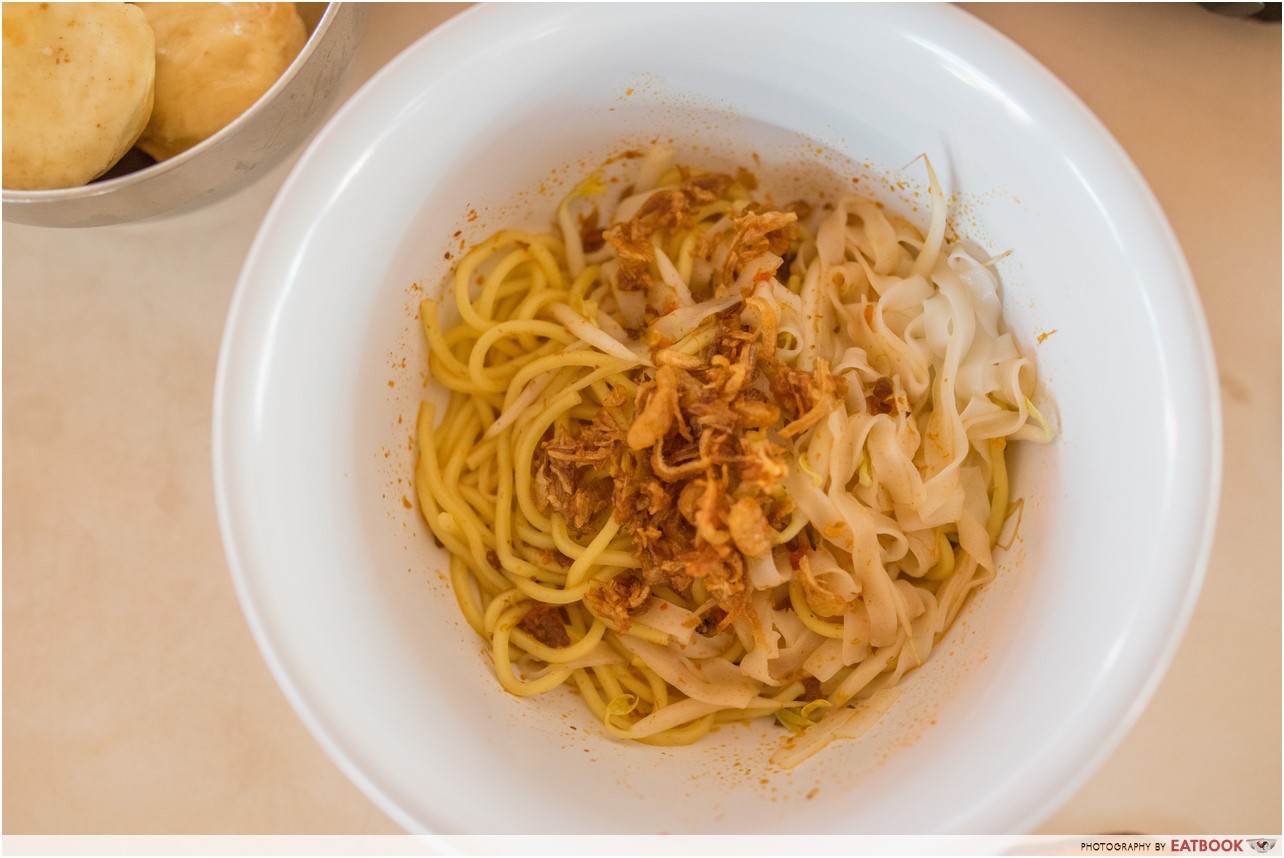 I was expecting to cook raw noodles in the steamboat but the stall uncle took a step further and surprised me once again with this. The noodles was tossed in their signature chilli and finished off with fried onions and pork lard. It had a good kick of spice and kept the meal well-balanced.
Bring your own ingredients at Wen Wen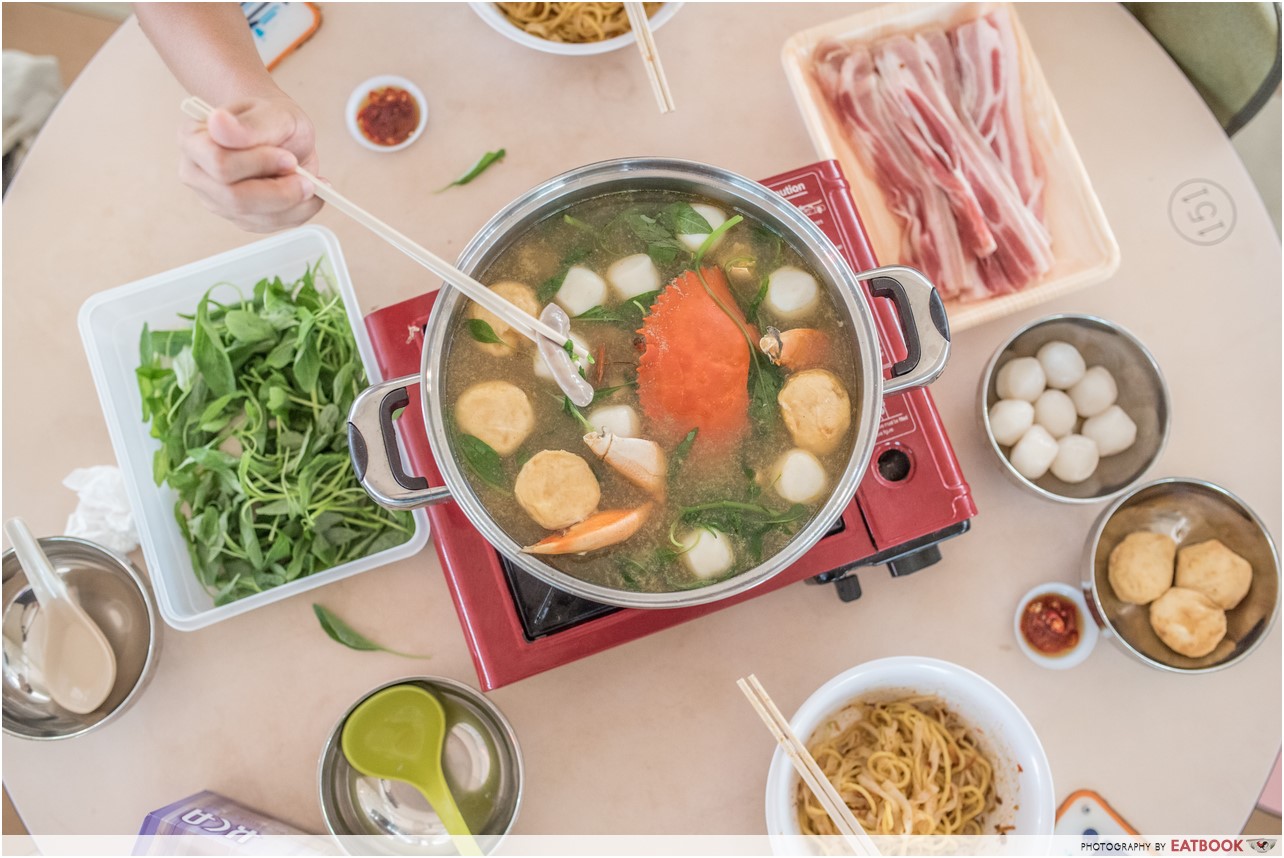 There's another secret behind this prawn mee steamboat, and that is you can BRING YOUR OWN INGREDIENTS. If you have a mum who likes to sneak in extra ingredients for yu tou lu (fish head steamboat) dinners, then this is the place to let her shine.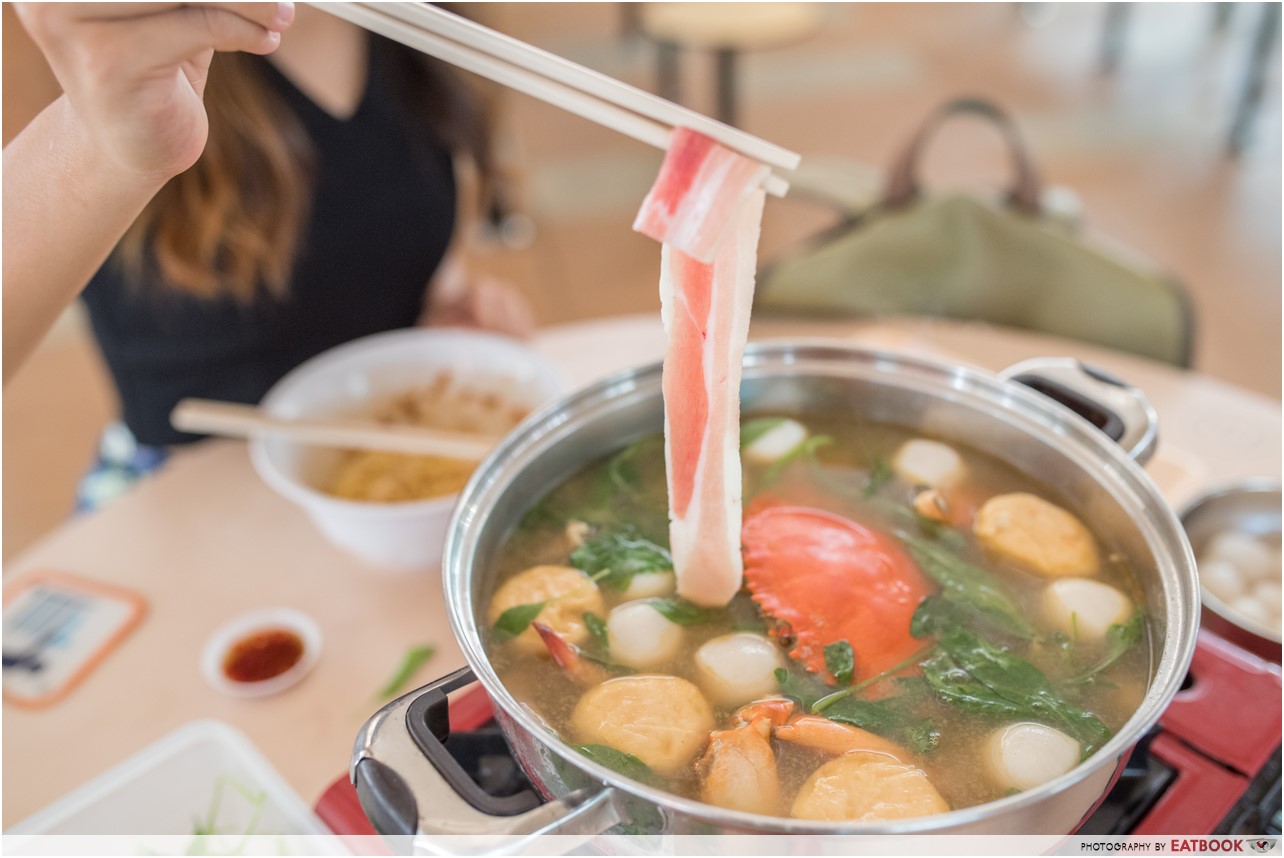 Before heading to the hawker centre, I went to the NTUC next to it to get some baby spinach, fish balls, cheese tofu and pork belly shabu. When I was ordering the steamboat, I asked the uncle if there's a place to wash the ingredients and he told me to pass my bag of groceries to him and he will prepare it for us. If this doesn't make you feel at home, I don't know what will.
As the unmarinated pork belly shabu didn't have much taste to begin with, cooking it in the super flavourful broth seasoned it just right. It was definitely the best of the lot. I recommend getting ingredients like enoki mushrooms and tau pok to soak up the broth! Also, come in a bigger group so the price per pax for your meal would be cheaper.
The verdict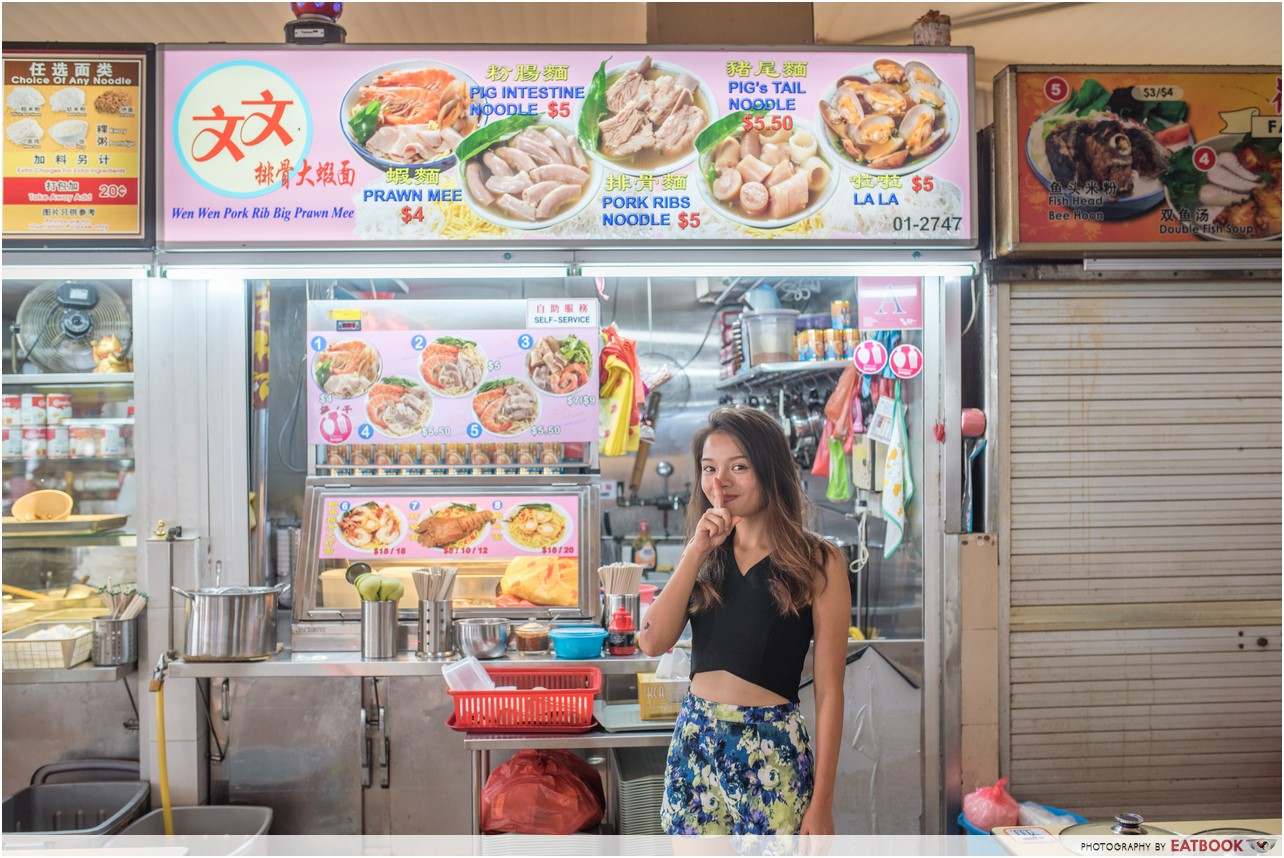 Both steamboat and prawn mee remind me of home but I never thought they could be combined. What's even better is Wen Wen makes you feel at home by preparing everything for you.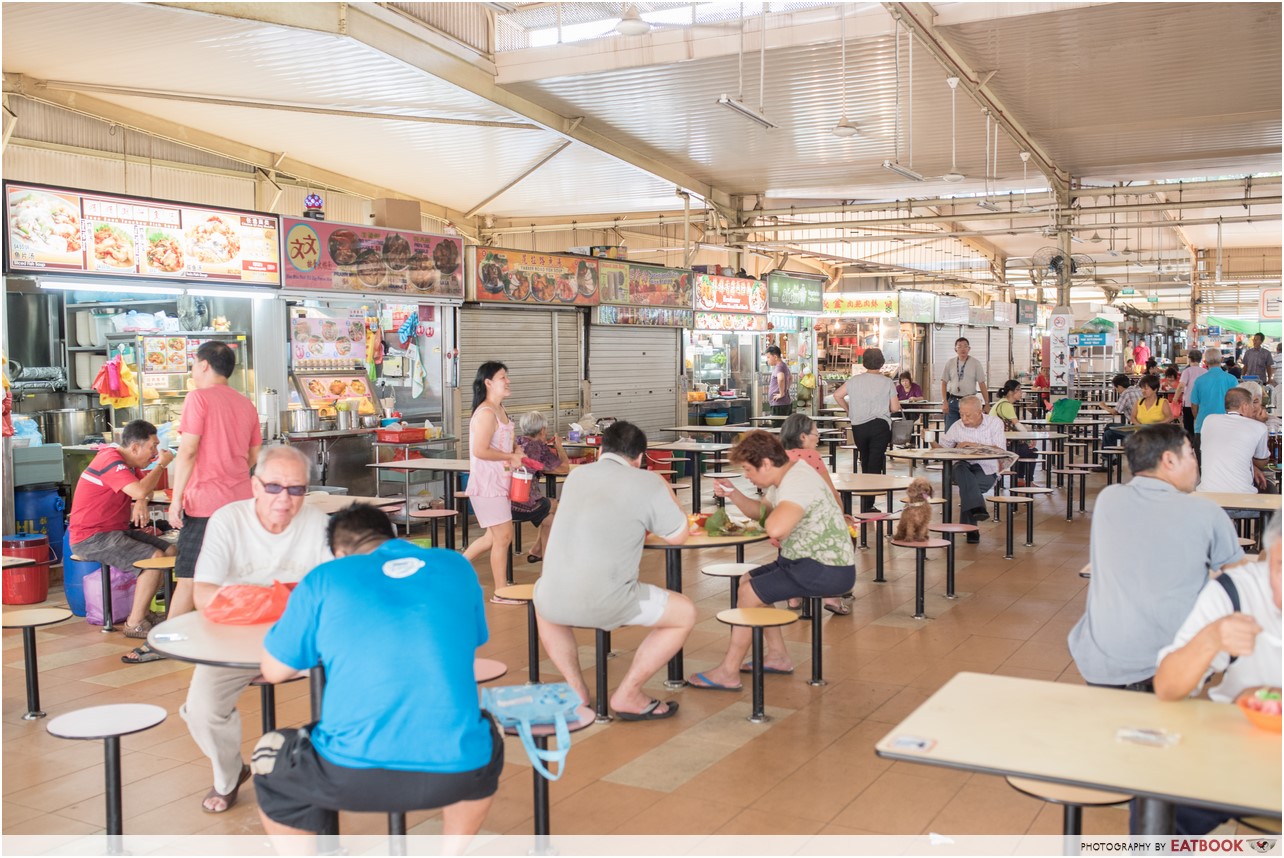 If I have to nitpick, my only gripe would be it's located at a hawker centre and will leave you perspiring. But then again, there is just something about hawker culture that makes you feel more comfortable than an atas air-conditioned restaurant can. Remember to call owner Uncle Richard at 9849 2125 one day in advance to reserve a pot before heading down!
Address: 69 Geylang Bahru, #01-22, Geylang Bahru Food Centre, Singapore 330069
Opening hours: Tue-Sun 12pm to 2pm, 5:30pm to 10pm or until everything is sold out
Tel: 9849 2125
Website
This is an independent review with all expenses borne by Eatbook.sg.
Summary
Pros
– Affordable
– Free flow soup and noodles
– Allowed to bring your own ingredients
– A great variety of ingredients provided
– Good service
Cons
– No air-conditioning
– Inconvenient location
Recommended Dish: Seafood Prawn Mee Steamboat ($50 for 2 pax, $60 for 4 pax, $80 for 6 pax)
Operating Hours:
Tue-Sun 12pm to 2pm, 5:30pm to 10pm or until everything is sold out
Address: 69 Geylang Bahru, #01-22, Geylang Bahru Food Centre, Singapore 330069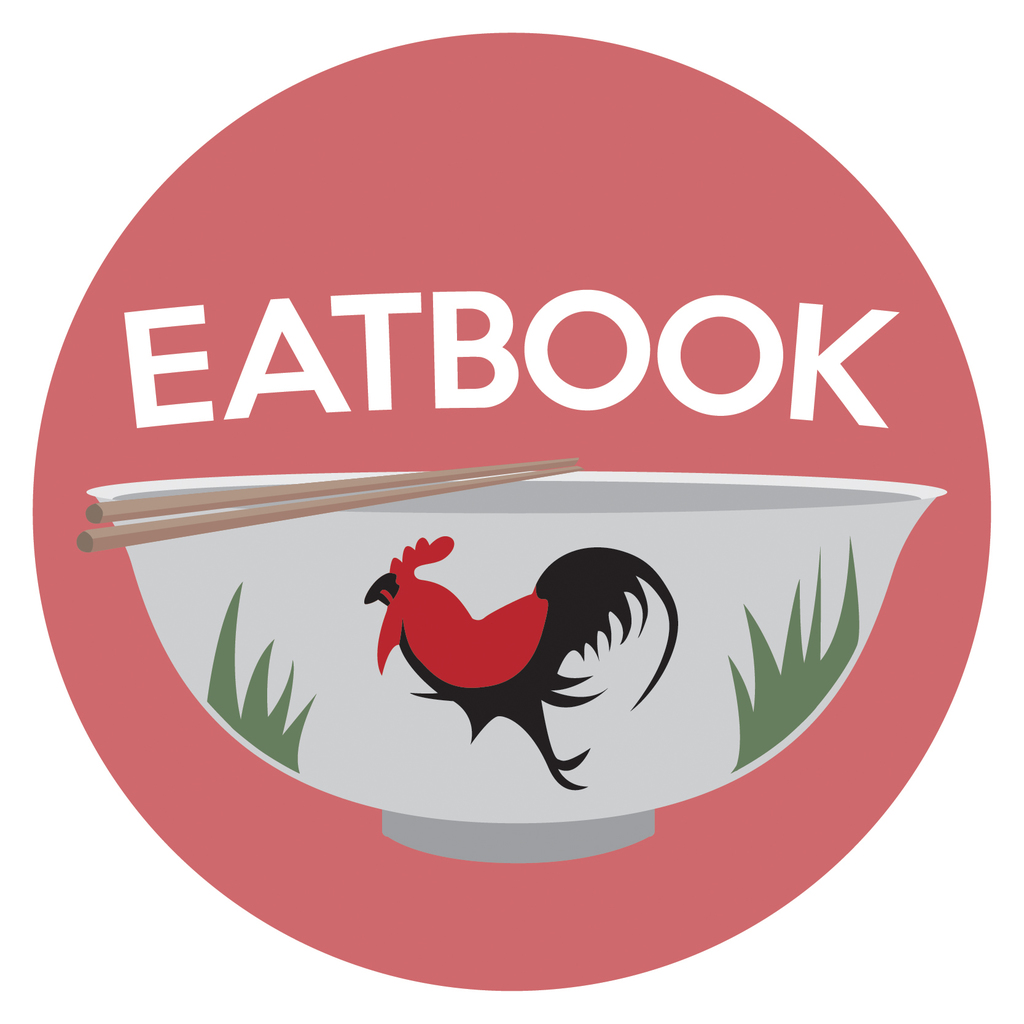 Drop us your email so you won't miss the latest news.