PUTIEN has CNY pencai with free mee sua for takeaway orders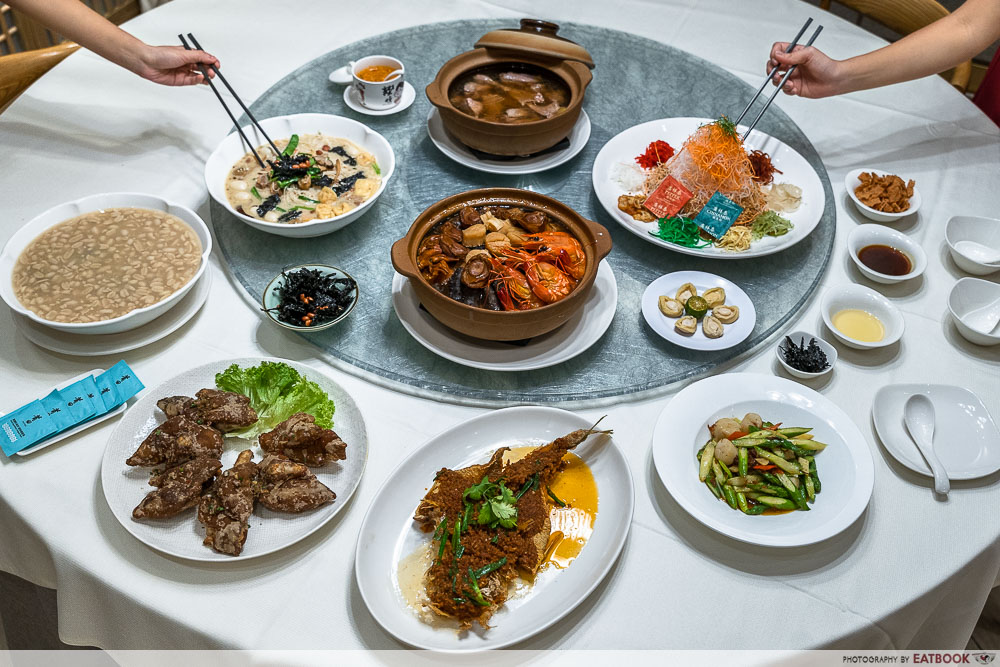 Get Jingle Bells out of your head if you haven't, because you're already too late to the Gong Xi Gong Xi 2023 game. Don't panic about reunion dinner planning and the like, though, because we've got PUTIEN on the line to sort you out.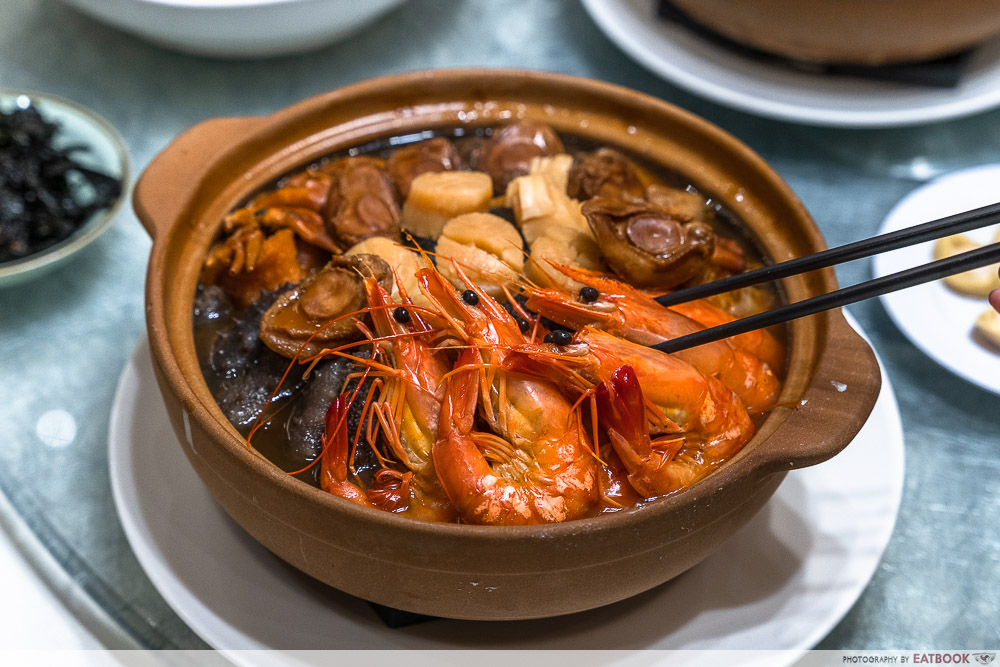 Pén cài, 盆菜, or poon choi in Cantonese, is a traditional, communal-style Cantonese festive dish━a huge pot of luxurious ingredients that's cooked over several days, and only served on special occasions. Today, almost every Chinese restaurant has their own take on it, but PUTIEN's Pot of Goodies (Abalone and Prawn) is one for you to seriously consider.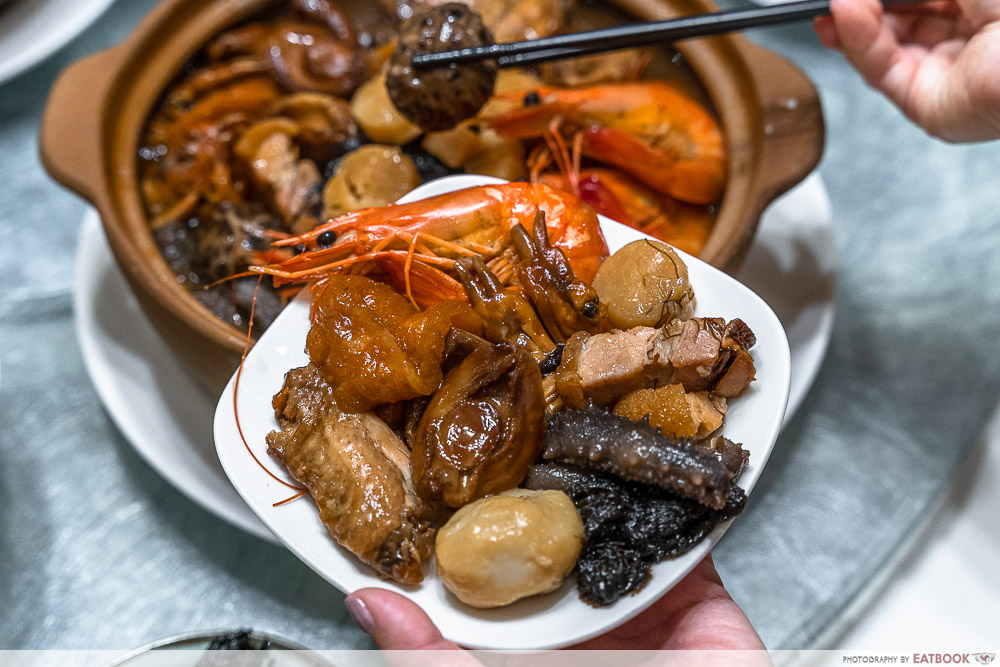 Each pot is brimming, or some might say overflowing, with all the good stuff. Think 12 different ingredients, starting with abalone from Nanri Island in Putian, known as the hometown of abalone in China. Then, you'll also get prickly sea cucumber, AKA the most expensive variety of this top-tier ingredient, loved for its crunchy, springy finish.
The treasures of the sea don't end there with this pot. It continues with Duotou clams, whole conpoy, fish maw, fatt choy, prawns, chicken wings, sio bak, Japanese flower mushrooms, stir-fried yam, and handmade, traditional Fuzhou fish balls, which dense and meaty, not artificially springy like the ones we are familiar with.
The pen cai here comes in four sizes: for four ($208+), six ($318+), eight ($428+) and 10 ($518+) diners; you'll have to top up for service charge should you dine in. You could definitely order as you see fit, but do note that there's only enough of the premium ingredients for the respective number of diners accounted for.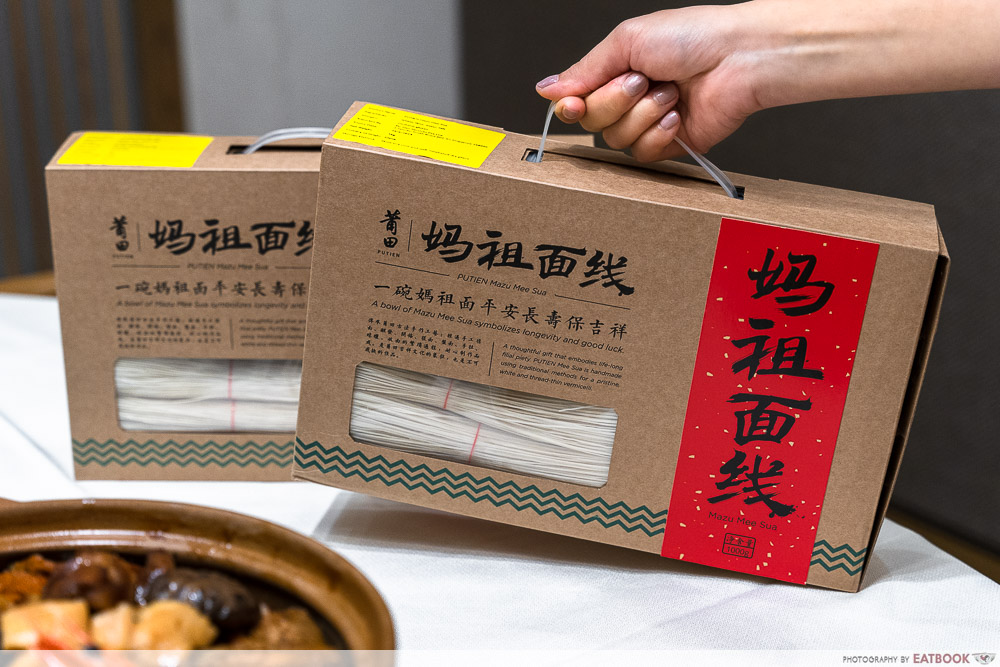 That's not all, because each a la carte takeaway order of the Pot of Goodies entitles you to a complimentary box of PUTIEN's Mazu Mee Sua (U.P. $12.80+), while stocks last. Here's a tip on how to best savour this mee sua━enjoy these noodles with the leftover pen cai the day after!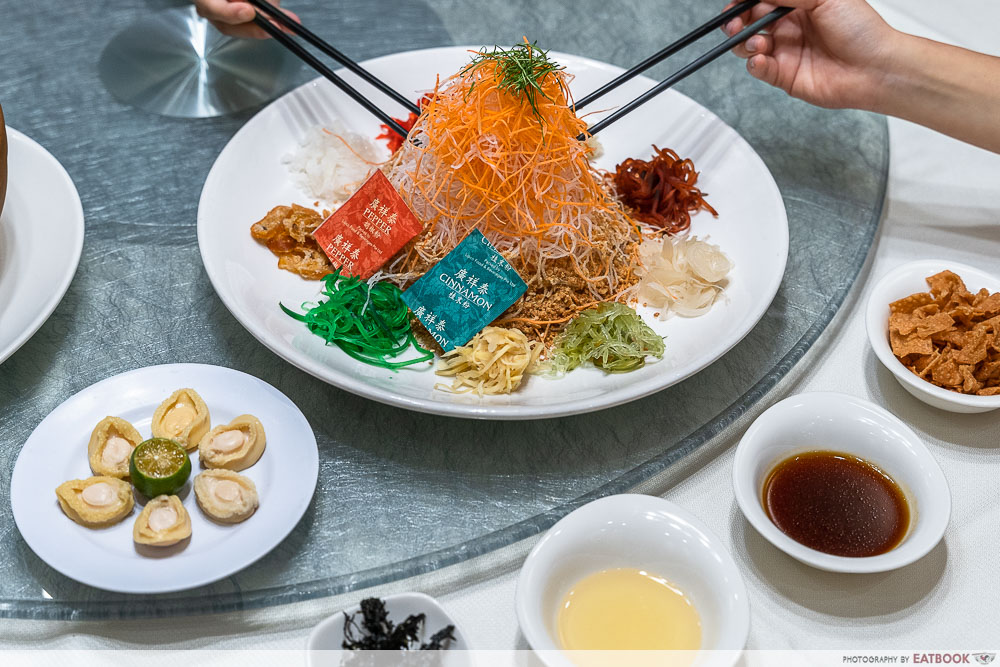 This pen cai is included in all Fortune Set Meal (from $188+) options, along with Prosperity Yusheng (Abalone), which stars an appetising, house-made dressing, and more Nanri abalone.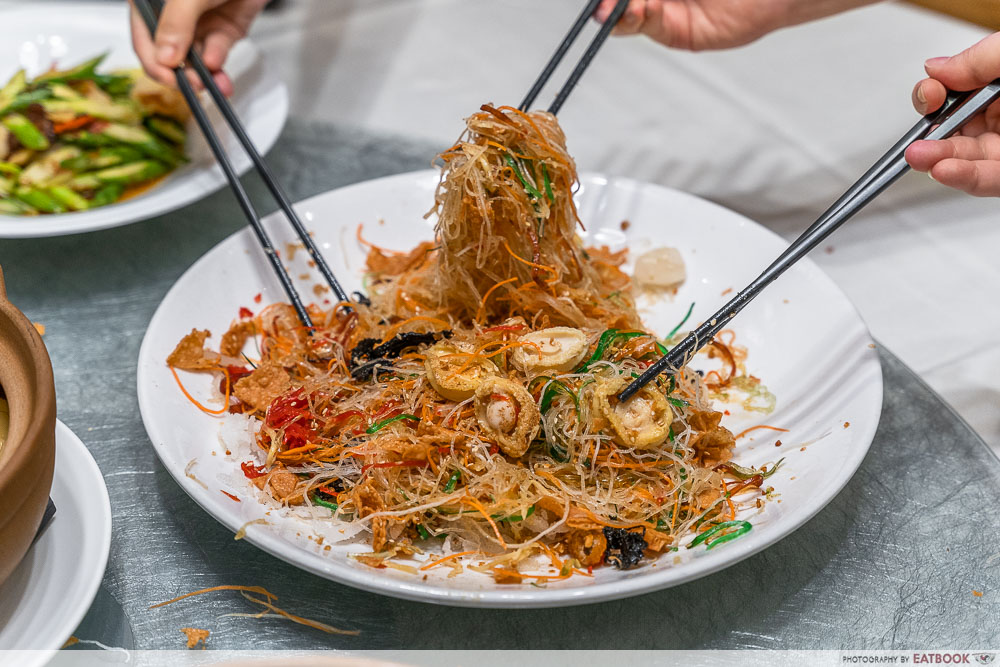 If you're skipping the pen cai, but absolutely must have yu sheng, then check out the Prosperity Set Meal (from $118+) line-up. Depending on which set you choose, you can expect the meal to cater to a minimum of six, and up to 10 dishes!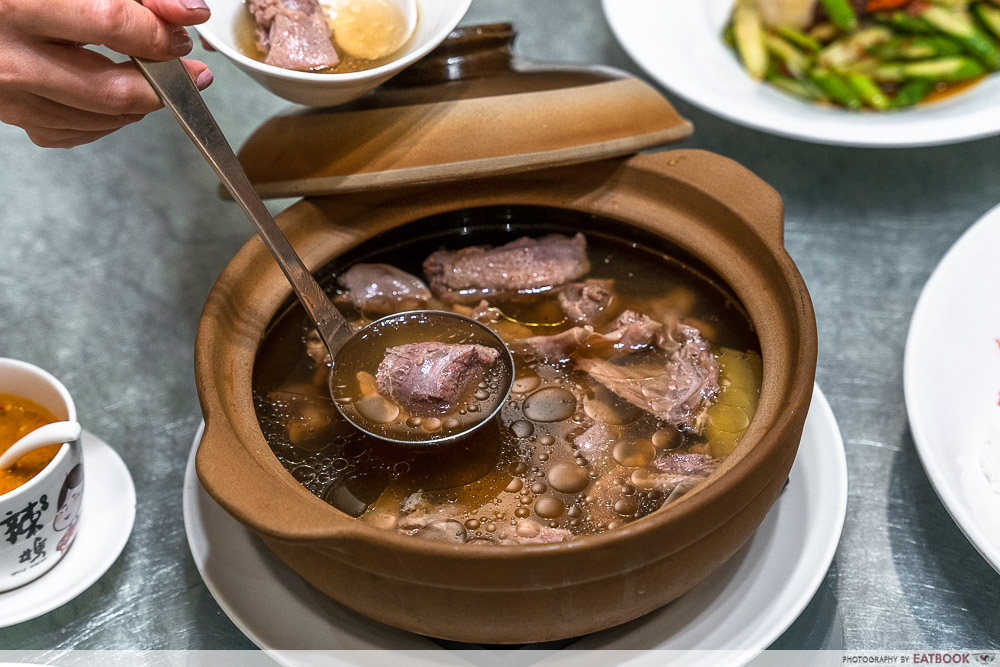 A new dish to look forward to, which is included in every set, is Stew Muscovy Duck Soup with Black Garlic.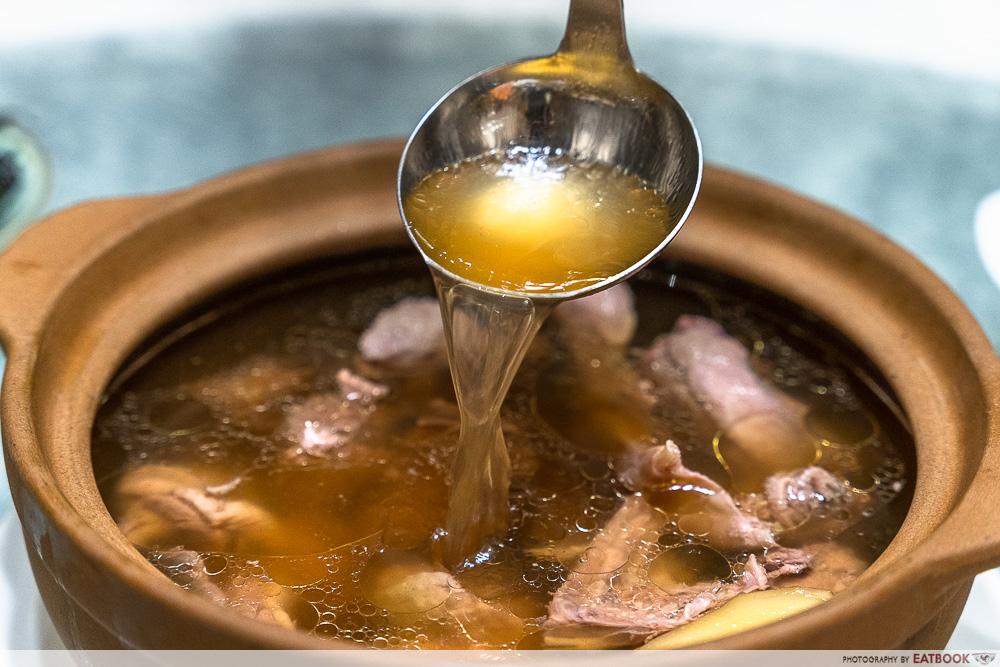 It's a classic Fujianese dish that looks deceptively simple—a clear golden soup and chunks of chopped-up duck—but is ultra packed with clean, rich flavours.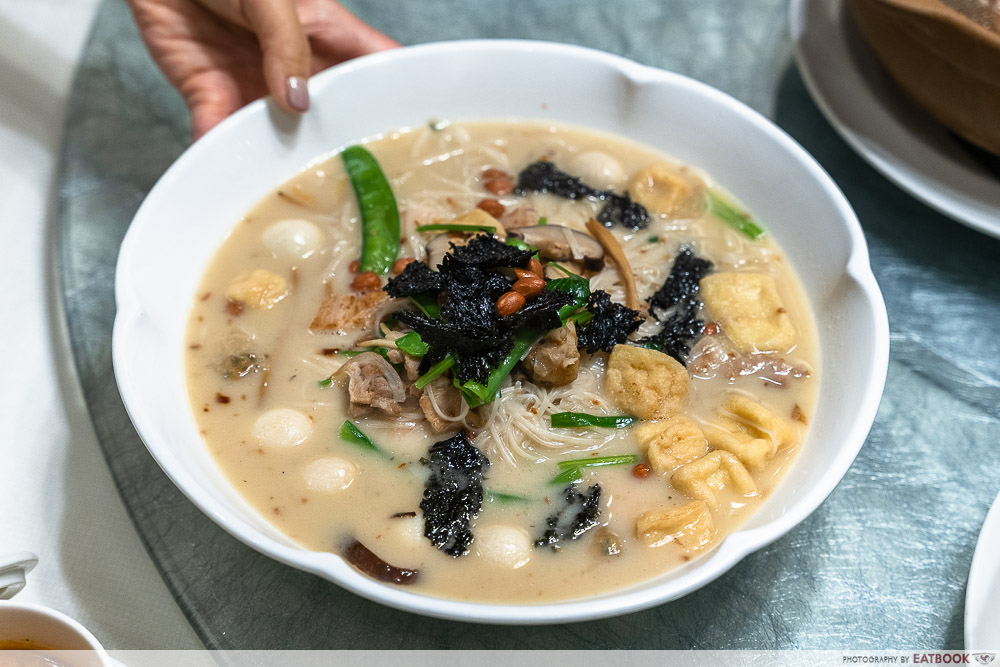 Of course, you can't forget the Longevity Noodles, or 平安面 (píng ān miàn), featuring Mazu mee sua, which is traditionally eating in Fujian during celebrations and festive occasions for blessings of safety, good health, and more.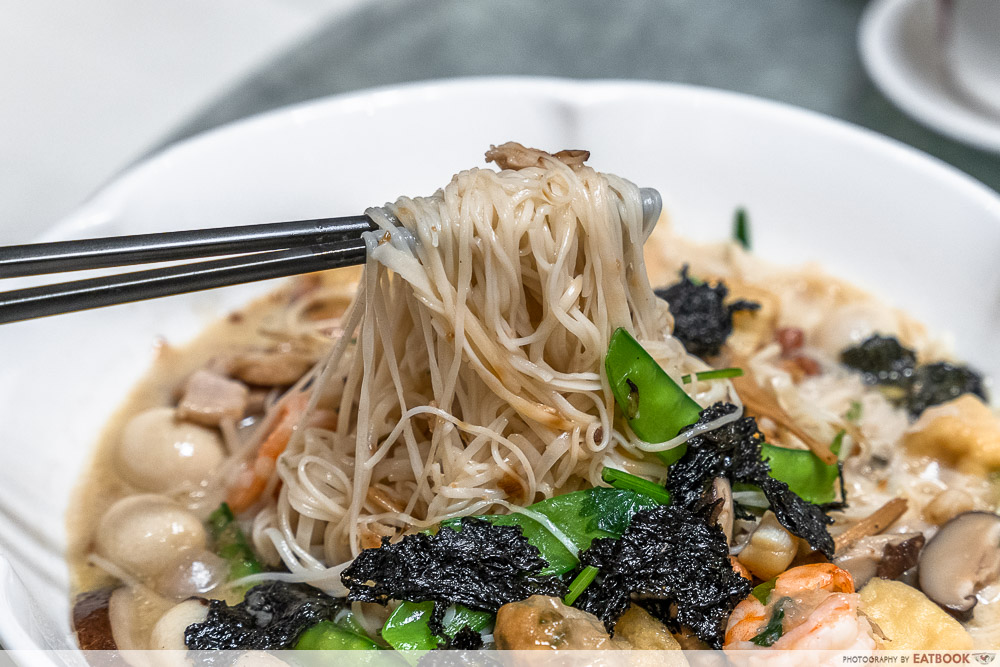 To up the blessings when you eat this, slurp the noodles in a single mouth without biting into them!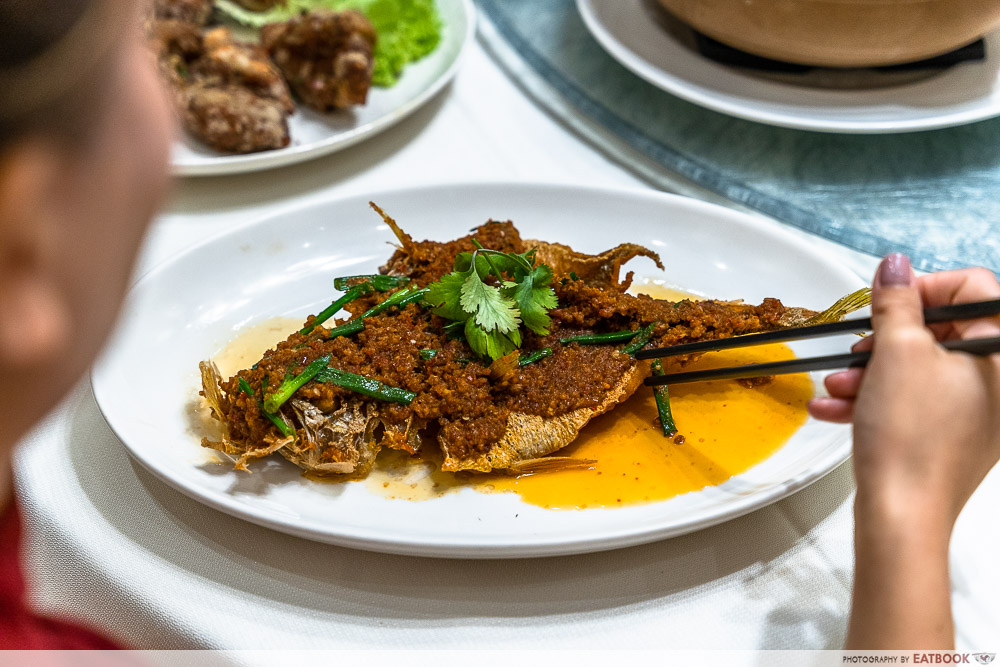 There are two fish options on PUTIEN's Chinese New Year set menus, one of which is Yellow Croaker in Sambal Sauce.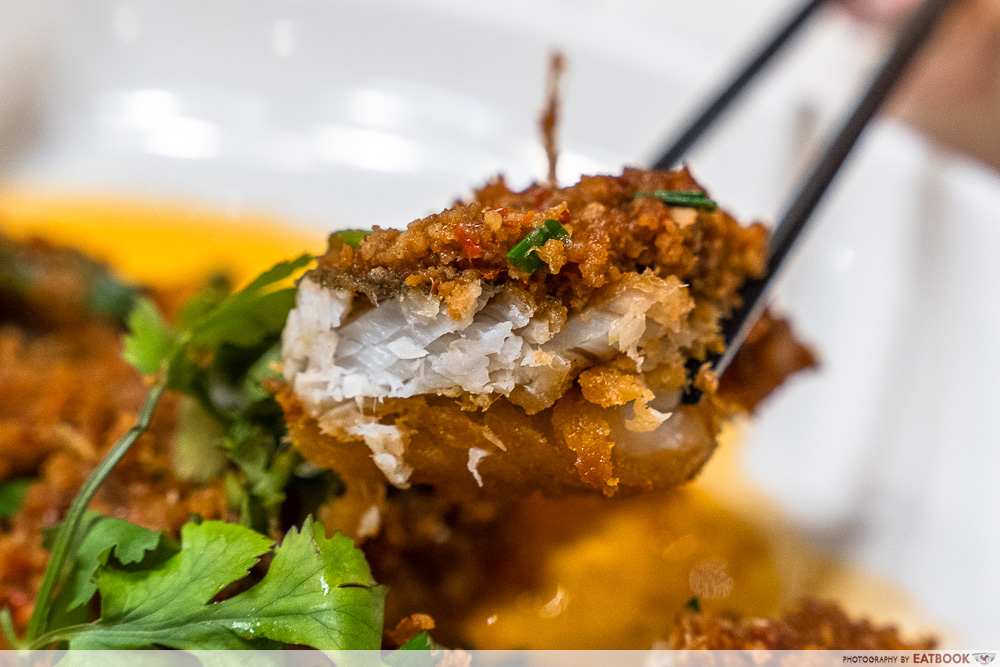 This particular fish, which is a speciality of the Fujian region in China, gets a local twist, deep-fried and blanketed in hae bee-rich sambal that complements the delicate white meat.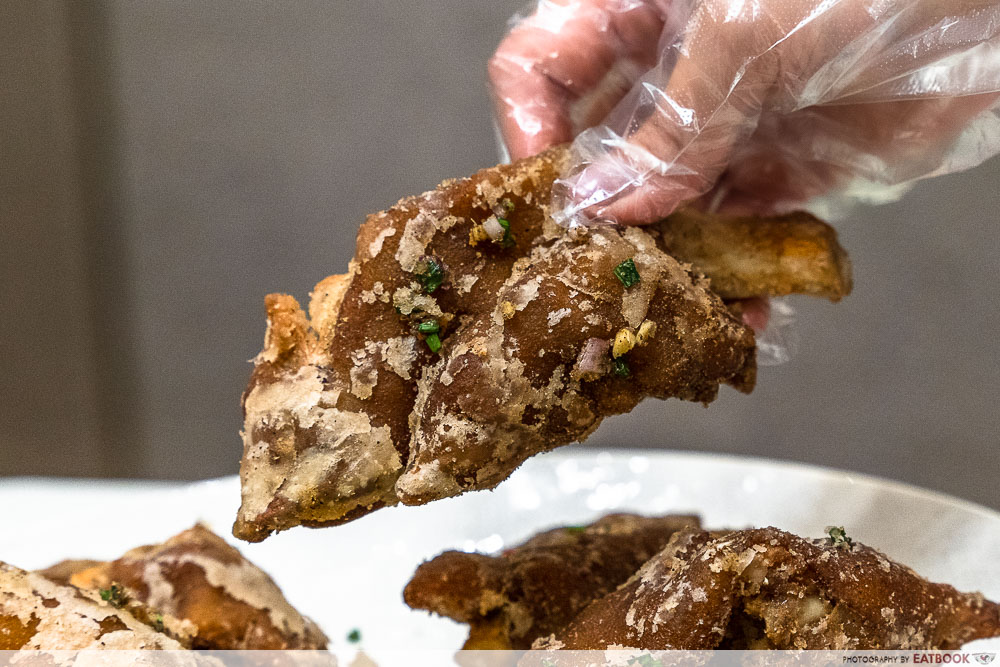 Another deep-fried dish that's sure to win the hearts of the older folk is Deep-fried Pork Trotters with Salt & Pepper that's full of gelatinous tendons.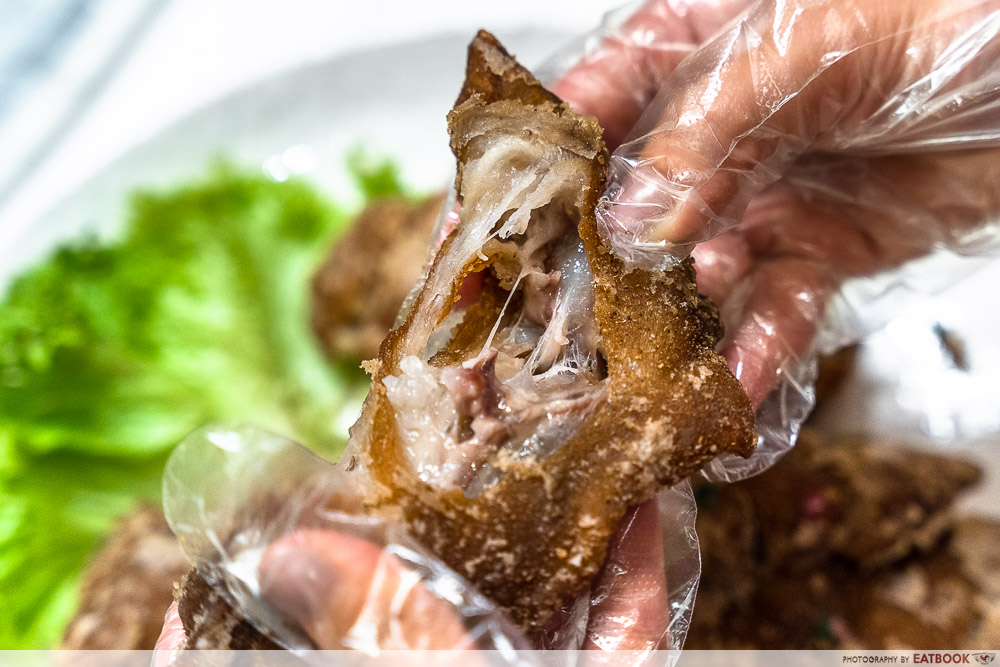 To complete the experience, disposable gloves are provided so you can fully savour the ter kah.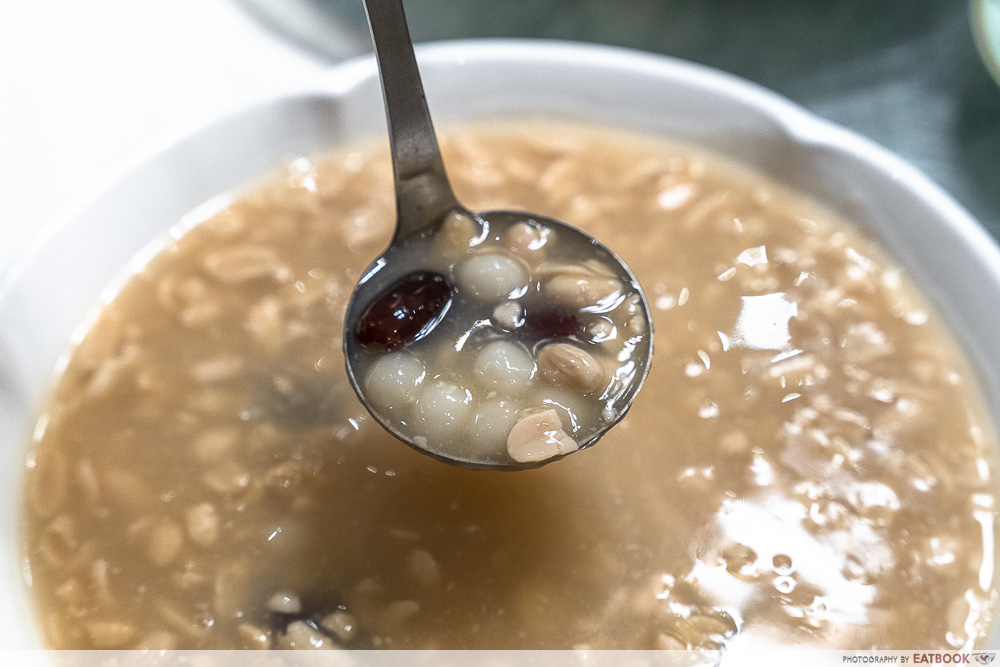 End the meal on a sweet note as you enjoy Peanut Soup with Glutinous Rice Balls, for blessings of wealth, longevity, and vitality, with extra sweetness and prosperity from the addition of red dates.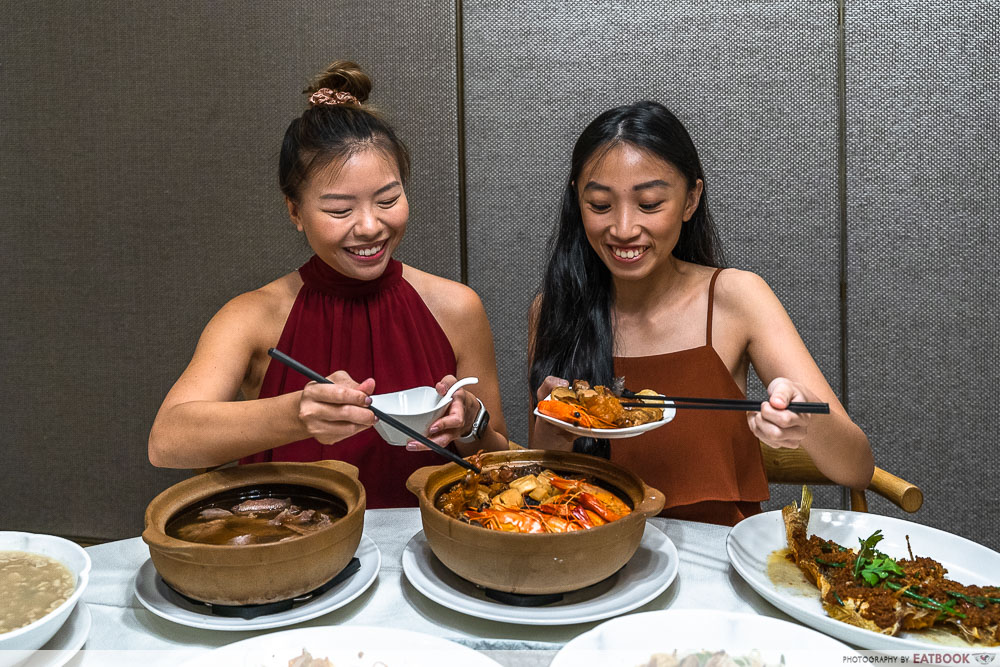 PUTIEN's CNY set menus are available both for dine-in and takeaways from 1 January to 5 February 2023. Except for their outlets at RWS, MBS, and ION Orchard, all the other restaurants will be closed on 22 January, or the first day of the Lunar New Year. If you're looking for a deal, only bookings for the first dinner seating━from 4pm to 5:15pm━at all their restaurants on 21 January are entitled to a 10% discount on the meal.  
Website | Full list of locations
Photos taken by Chew Yi En.
This post was brought to you by PUTIEN.