---
Raclette cheese isn't as rare as you think
---
It's warm, it's gooey, it adds a whole lotta bomb to your dish. We're talking about raclette cheese. This cheese wheel originated from Switzerland and it has taken Singapore's food scene by storm as restaurants started scraping melted parts of it onto pastas, fries and meats.
Some restaurants come to mind when raclette cheese is mentioned, but there are actually a number of places you can get it from as low as $4.90. If your craving is insatiable, you can even order free-flow raclette at some of these spots!
---
1. Swiss raclette cheese on meat
---
Swiss Raclette Cheese ($4.90+) at Muugu Fork is not only affordable, but comes in a generous portion as well. This halal-certified cafe lets you add raclette to any meat dish you order, whether it's steak, chicken or fish. Go for a hearty Ribeye Steak (200g) ($29.90+), but if you're in the mood for something fried then Chicken Cutlet ($15.90+) would do the trick. They open till late, so head over if you're looking for a supper spot you and your kakis can chill at.
Address: 142 Arab Street, Singapore 199828
Opening hours: Mon, Wed, Sun 1pm to 1am, Tue, Thur 1pm to 11:30pm, Fri-Sat 1pm to 3am
Tel: 6292 7363
Menu
Find out where else to go for a late supper here.
---
2. Melted raclette cheese with air-dried beef
---
If you're into French food, drop by Cafe Gavroche. It's run by Frédéric Colin, who also owns French bistro Brasserie Gavroche. Cafe Gavroche has Melted Raclette Cheese ($18++) on its regular menu that comes with air-dried beef and mustard. But if you pop by on Raclette Saturdays, which starts at 7pm, you'll get a whole lot more for $48++. Aside from the cheese, your plate will be filled with various cold cuts, quail eggs and potatoes as well! If you're a fan of French food and gooey raclette cheese, this is where you can enjoy the best of both worlds.
Address: 69 Tras Street, Singapore 079008
Opening hours: Tue-Fri 12pm to 12am, Sat 10:30pm to 12am, Sun 10:30am to 2pm
Tel: 6225 4869
Menu
---
3. RacletteSant
---
Known for starting the salted egg yolk croissant craze, Flavour Flings has hopped on another bandwagon with RacletteSant ($9.90) and Beef Steak with Raclette ($24.90). The former features a salted egg yolk lava croissant with raclette cheese on top, whereas the latter involves a waiter scraping a giant cheese wheel on your steak and side salad at your table.
Address: Blk 121 Hougang Avenue 1, #01-1348, Singapore 530121
Opening hours: Mon, Wed-Fri 11am to 4pm, 5:30pm to 9pm, Sat-Sun 9am to 4pm, 5:30pm to 9pm
Tel: 6286 0051
---
4. Thick toast with raclette
---
You may know Meet & Melt for lava toasts and ice-cream, but their latest creation, Melt's Toast with Raclette Cheese ($18.90) will tempt you even more. The cheese here is a lot thicker and stringier than usual, similar to the texture of the cheese you'll find on pizzas. It makes a nice complement to the thick and fluffy toast, though the cereal bits that accompany the dish are a little unnecessary.
Address: Blk 915 Tampines Street 91, #01-49, Singapore 520915
Opening hours: Tue-Fri 3pm to 11pm, Sat-Sun 2pm to 11pm
Tel: 9185 8173
---
5. Raclette cheese on your dish

---
You can add Raclette Cheese ($5++) to anything on Meat N Chill's menu, but I'd recommend having it with their Signature Bourbon Ribs ($19++). A waiter will come over to your table with a blow torch to melt and scrape the cheese on it, and the combination of smoky grilled meat and warm melted cheese will have you asking for more. The portion of cheese you get here is a little small, so you might wanna get a double portion to fix that raclette craving.
Address: 805 Bukit Timah Road, #01-04, 6th Avenue Centre, Singapore 279883
Opening hours: Tue-Thur 11:30am to 2:30pm, 6pm to 10:30pm, Fri 11:30am to 2:30pm, 6pm to 11pm, Sat 11am to 11pm, Sun 11am to 10:30pm
Tel: 6219 7460
Menu
---
6. Free-flow raclette
---
Those who wish they could eat a WHOLE wheel of raclette cheese can get their wish fulfilled at Wine Universe. Order Free Flow Raclette ($49++ per person) to drown yourself in a sea of cheese like a barbarian, or if you're on the slightly more civilised side, get a single portion for $12++. Enjoy the cheese by getting a plate of Paprika Fries ($12++) or Truffle Oil Fries ($14++) to go with it.
Address: 9 Raffles Boulevard, #01-109, Millenia Walk, Singapore 039596
Opening hours: Mon-Fri 12pm to 12am, Sat 5pm to 12am (last order at 11pm)
Tel: 6338 0717
Menu
---
7. Cheese room
---
The Hilton is worth a mention because they have an entire room dedicated to cheese. It has shelves stocked with over 30 types of European cheese, and a raclette station where you can watch cheese dribble onto your plate. Available on Sundays from 12pm to 3pm, Hilton Sunday Champagne Brunch ($88++) also has plenty of other stuff such as a six-metre dessert showcase, seafood and oyster bars as well as a pizza station.
Address: 581 Orchard Road, The Hilton, Singapore 238883
Opening hours: Sunday 12pm to 3pm
Tel: 6730 3390
Menu
---
8. Melted raclette over a pan
---
At Wine Connection Cheese Bar, you get to watch a giant cheese wedge melt and dribble onto a pan on your table before you dip your food in it. Raclette ($39+ per person, with a minimum of two to dine) here is served with a cold cuts, boiled potatoes, salad and bread. As Wine Connection also boasts a wide selection of wines, get yourself a glass to enjoy the ultimate tai tai life.
Address: 11 Unity Street, #01-05, Robertson Walk, Singapore 237995
Opening hours: Mon-Thur 11am to 1am, Fri-Sat 11am to 2am, Sun 11am to 11pm
Tel: 6238 1279
Menu
---
9. Raclette with baby potatoes and gherkins
---
Raclette at L'Entrecote Wine Bar is heated evenly in a small pan and slowly poured onto your food. It is not torched, which means the cheese will be a lot more gooey. The Classic ($29++) consists of raclette cheese, baby potatoes and gherkins. If you don't mind spending more, there is The Deluxe ($37++) that comes with a plate of French cold cuts.
Address: 37 Duxton Hill, Singapore 089615
Opening hours: Tue-Thur 5pm to 11:30pm, Fri 3pm to 1am, Sat 12pm to 1am
Tel: 6690 7561
Menu
---
10. Raclette buffet station
---
Edge at Pan Pacific Hotel has a Festive Extravaganza Buffet ($58++ onwards) that includes a cheese raclette station. Watch the chef melt and torch the cheese before scraping it onto your plate. They've also got Wagyu beef striploin and roasted whole turkeys, so bookmark this place if you're already making Christmas plans.
Address: 7 Raffles Boulevard, Level 3, Pan Pacific Singapore, Singapore 039595
Opening hours: varies, click here for more details on opening hours and prices. Buffet is available until 1 January 2017.
Tel: 6826 8240
Menu
---
Raclette on ra-peat
---
There are plenty of places you can get raclette cheese at in Singapore, so feel free to go wild as you sink your teeth into all that gooey goodness. Let us know down below if we left out your favourite raclette cheese spot!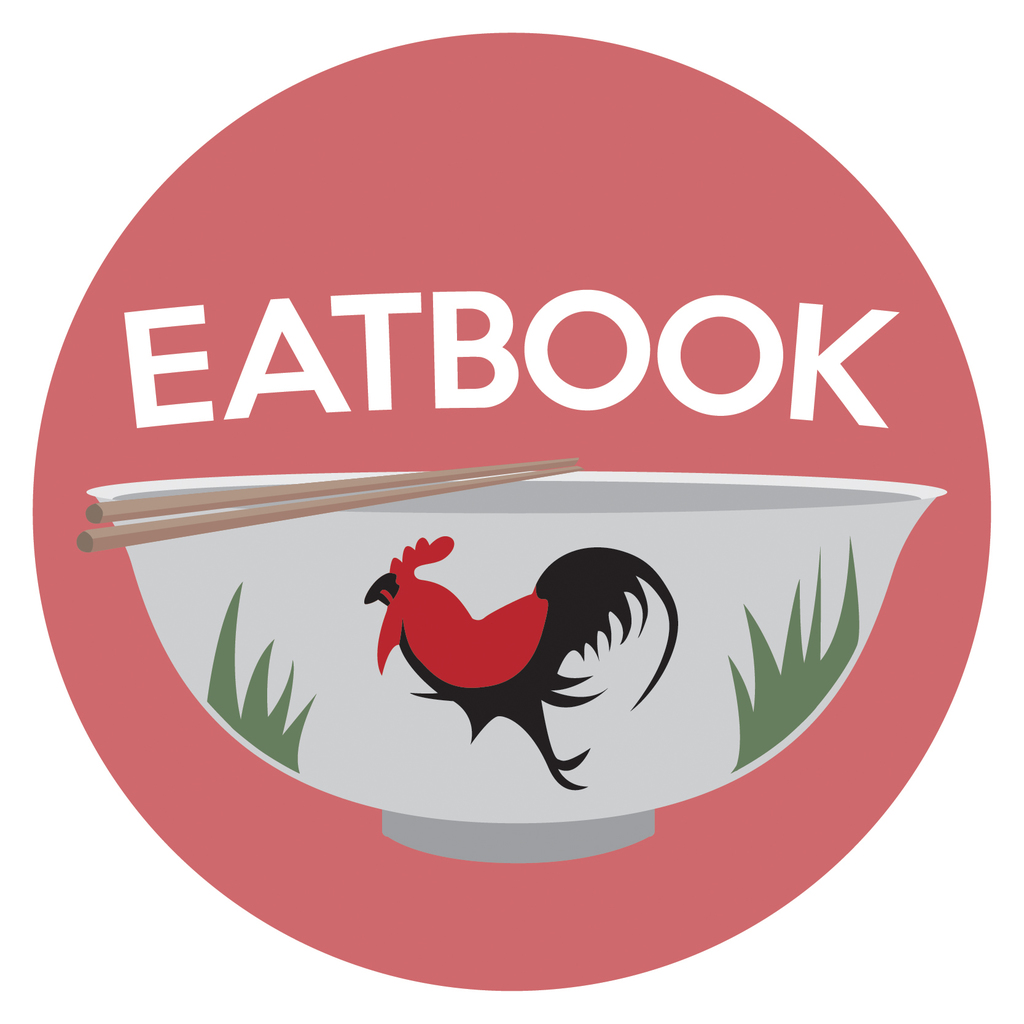 Drop us your email so you won't miss the latest news.