Ramen Taisho with salted egg ramen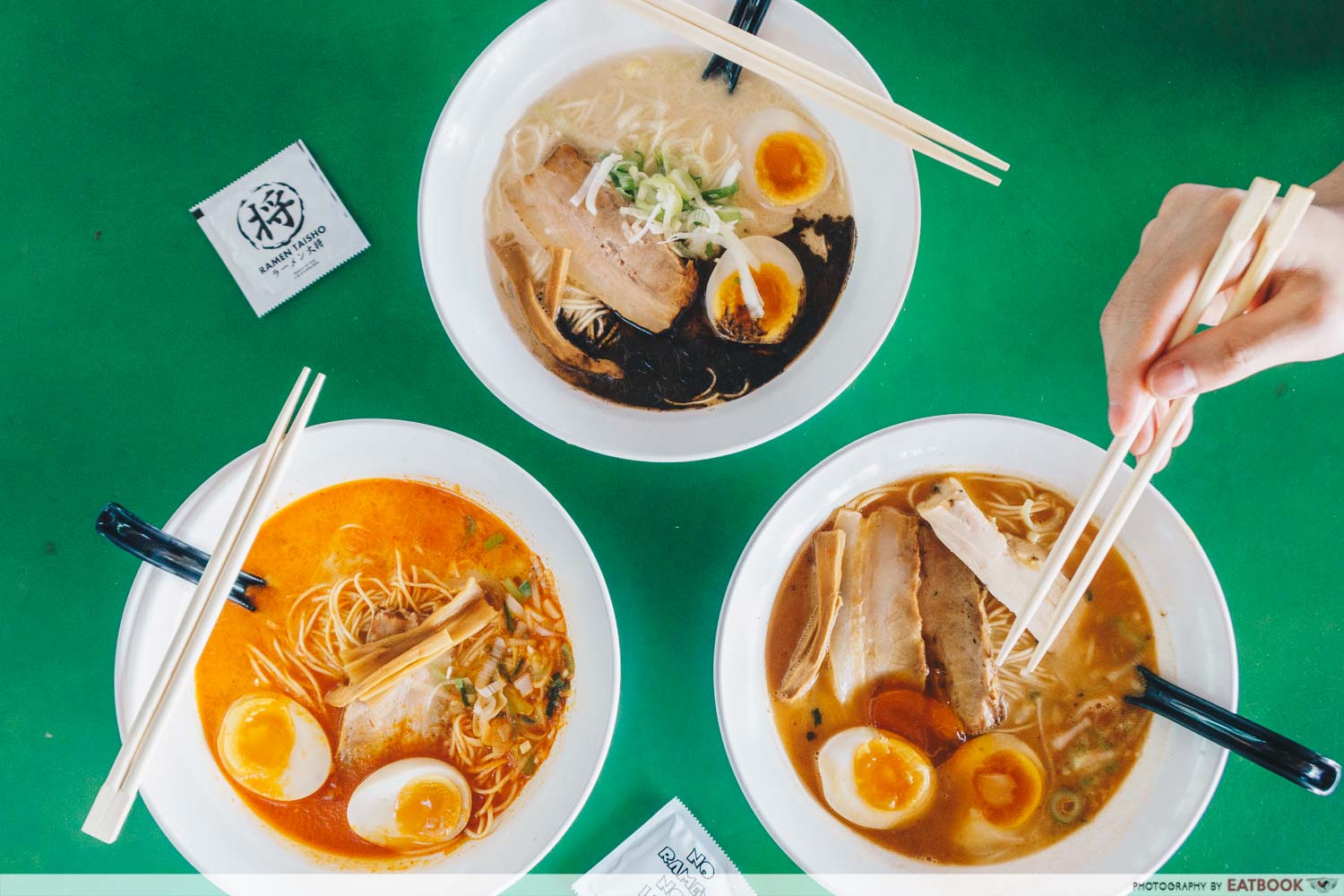 A sweet couple at Ramen Taisho were hurriedly taking orders as swarms of tourists and CBD workers started filling in Maxwell Food Centre. A horde clustered around them, obscuring the gorgeous Japanese decor that ordained their shopfront.
Despite the crowd, the two seemed unwavere, serving every guest with a hospitable smile. "Please", "thank you" with a bow happened like clockwork. That was the kind of service I expected from a restaurant in Japan, not by a Singapore hawker.
Food at Ramen Taisho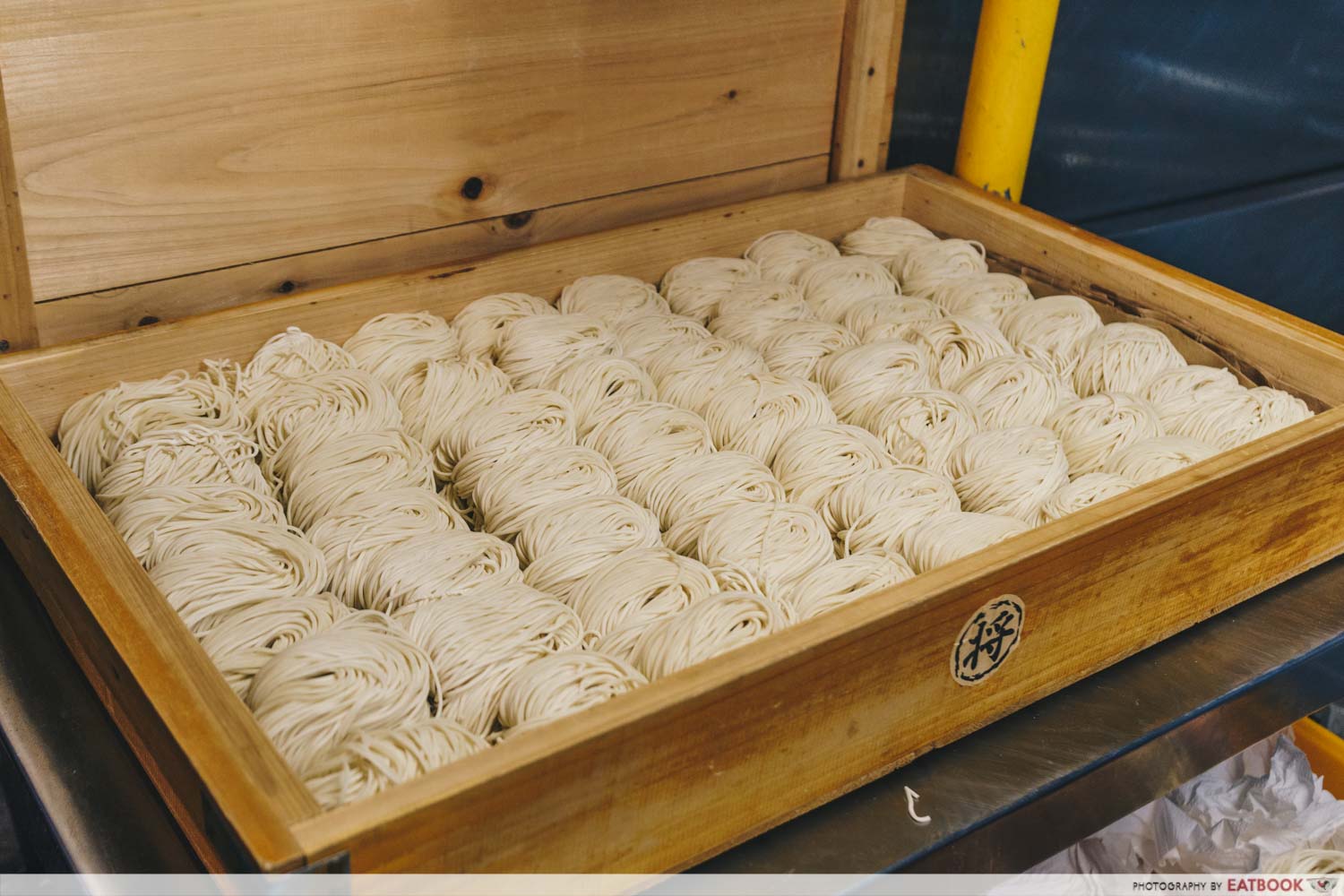 Like a seamless cog in the two-man machine, the husband and wife worked in a synchronous dance – churning out what seemed like endless bowls of ramen.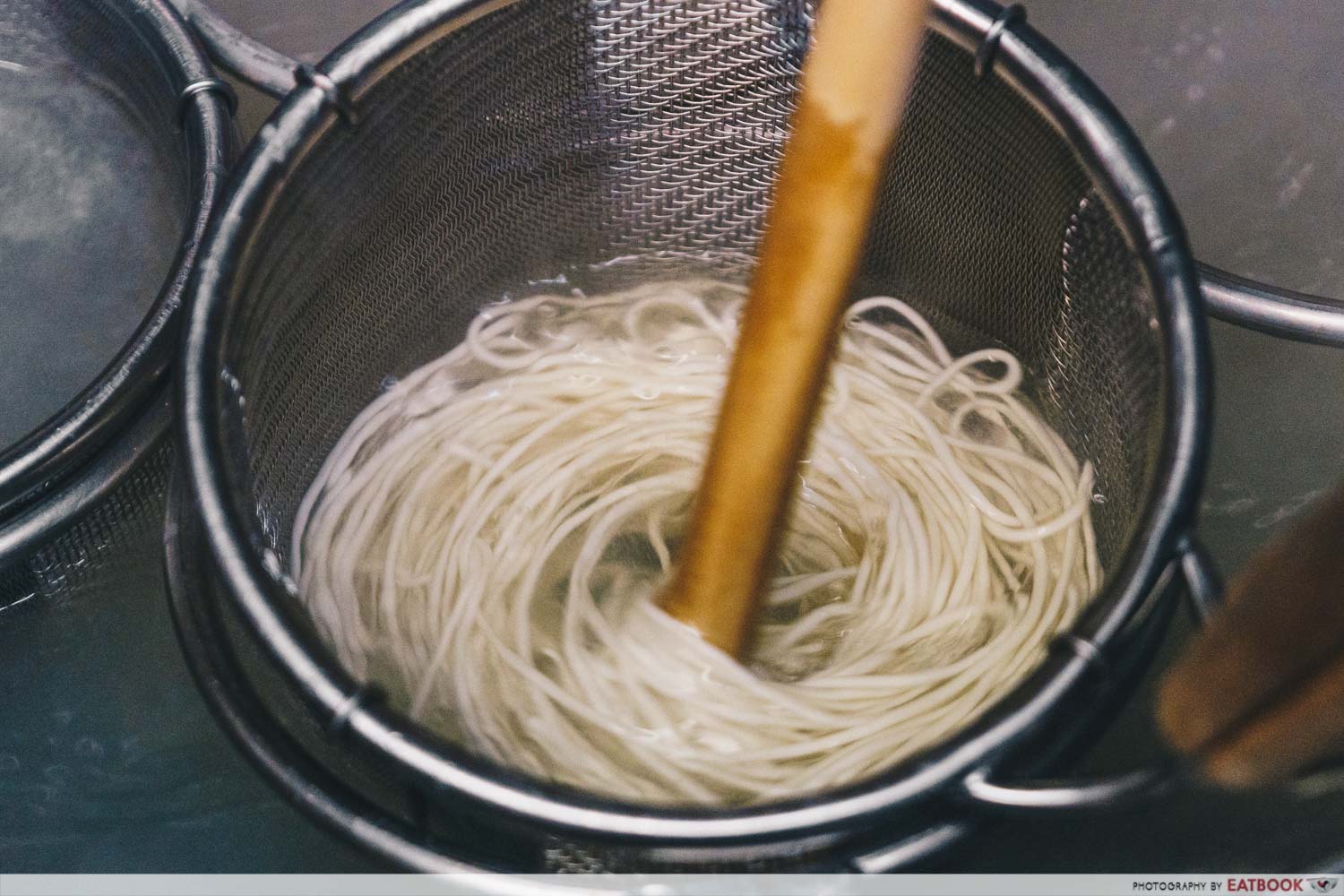 It was evident that they were skilled. A seamless choreography that flaunted the three years spent studying ramen-making in Japan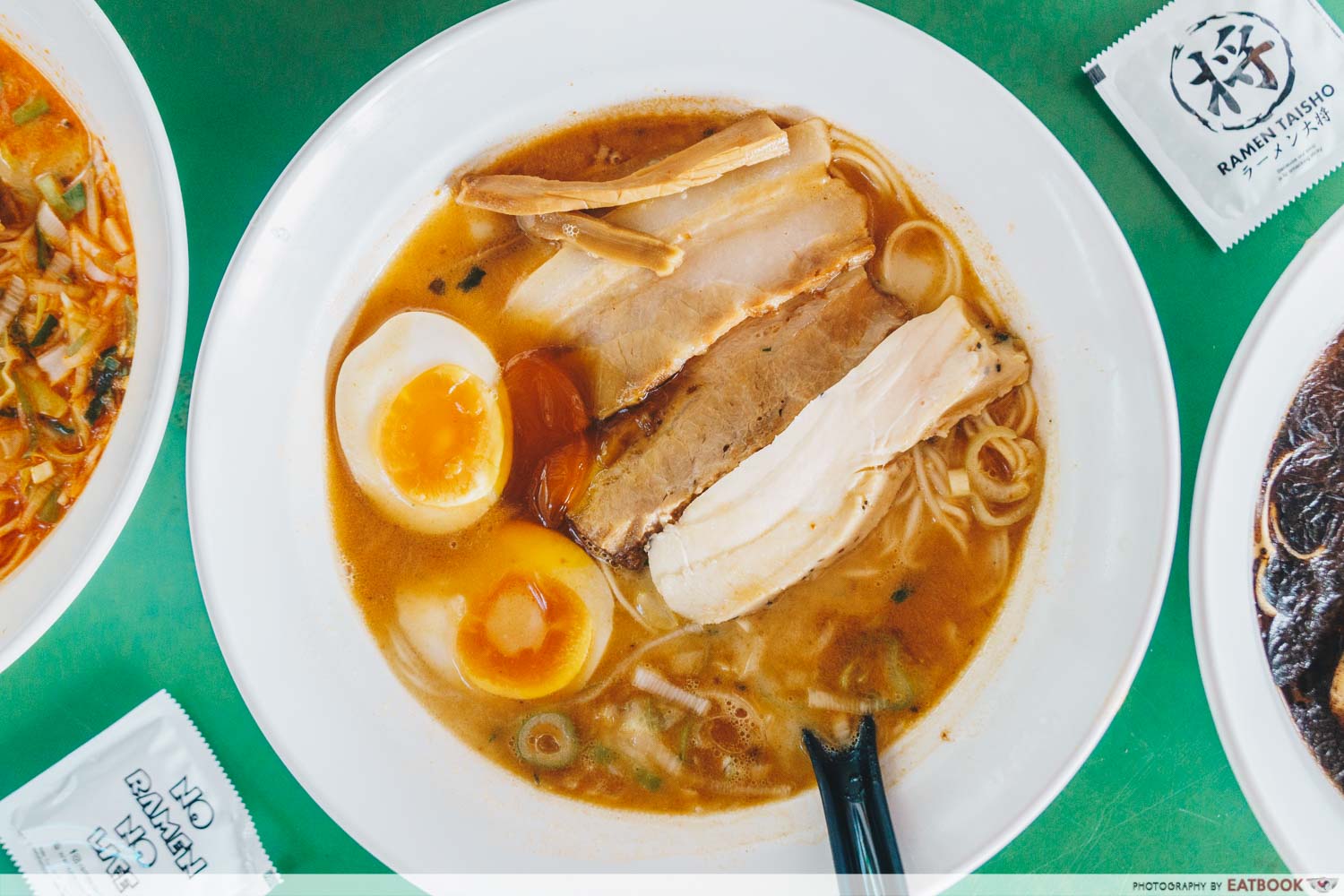 I was intrigued by their newly launched Salted Egg Tonkotsu Ramen ($8.80). A thick tonkotsu broth immersed the noodles and chashu in its porky essence, and was capped with a golden salted egg.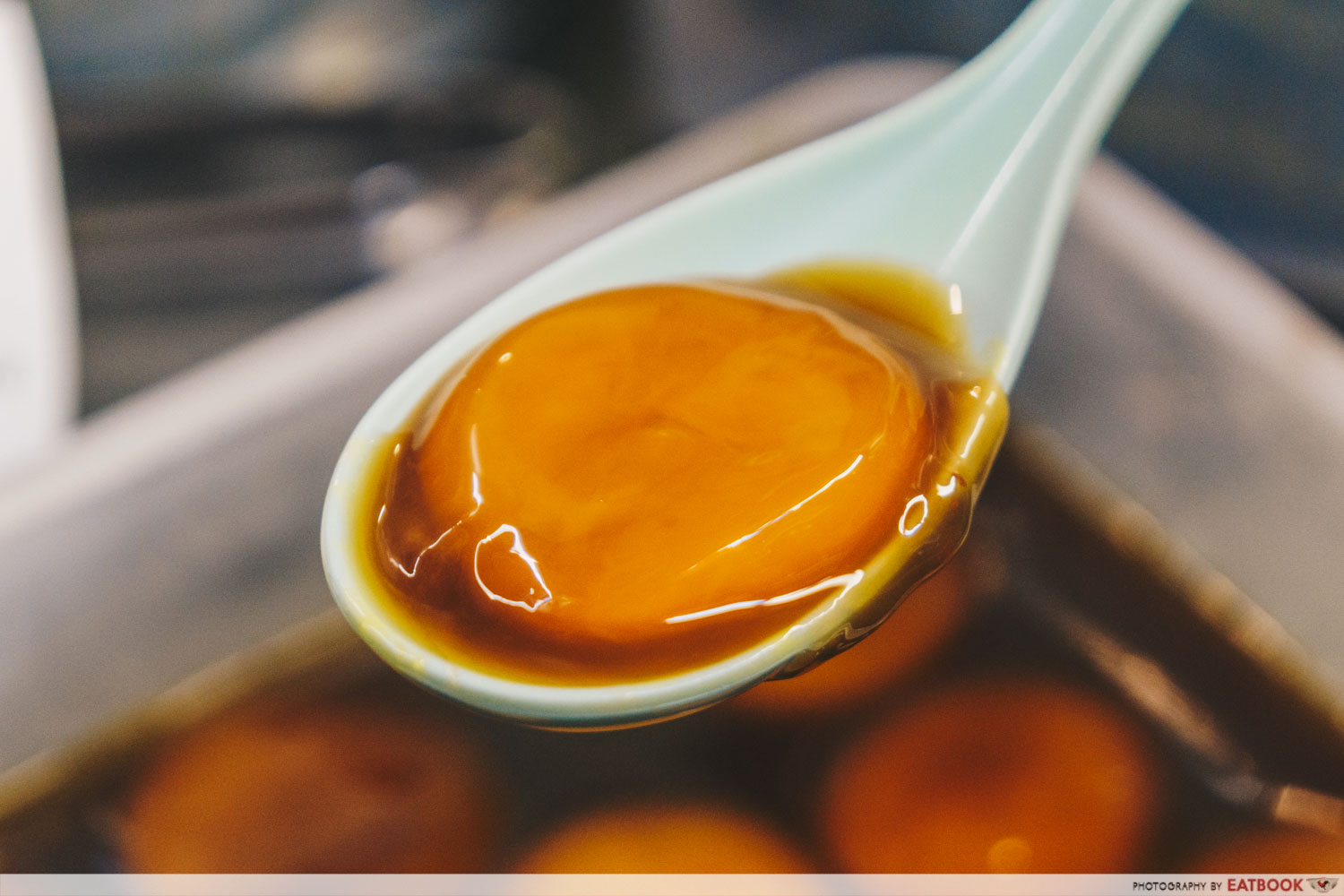 The salted egg was painstakingly prepared; it was pasteurised, poached, cured, then brined.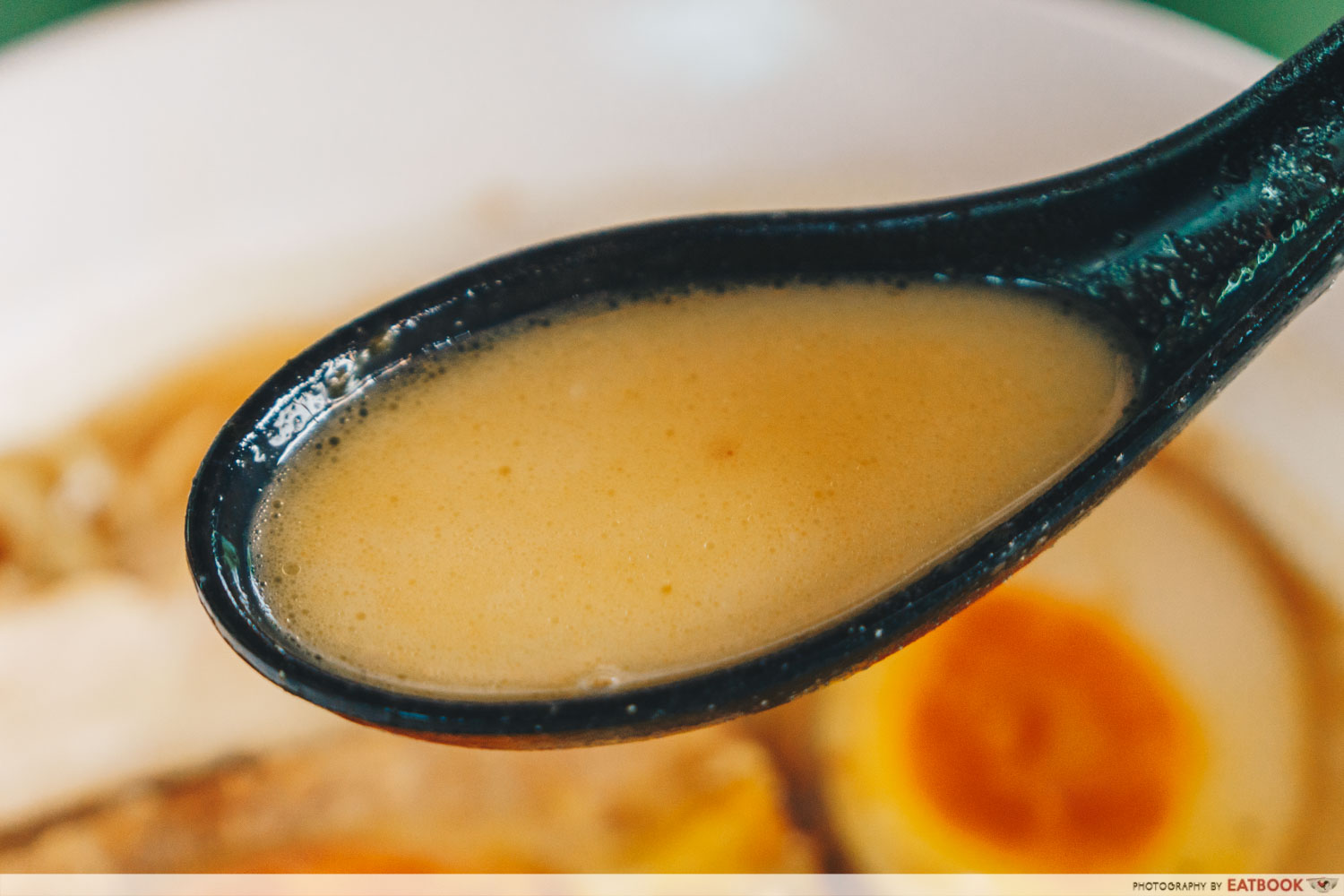 You have to mix everything up before trying the soup. The rich tonkotsu broth accented with mellow notes of salted egg. 
I was also impressed by its creaminess. One could compare its consistency to the collagen-rich xiao long bao soup-filling.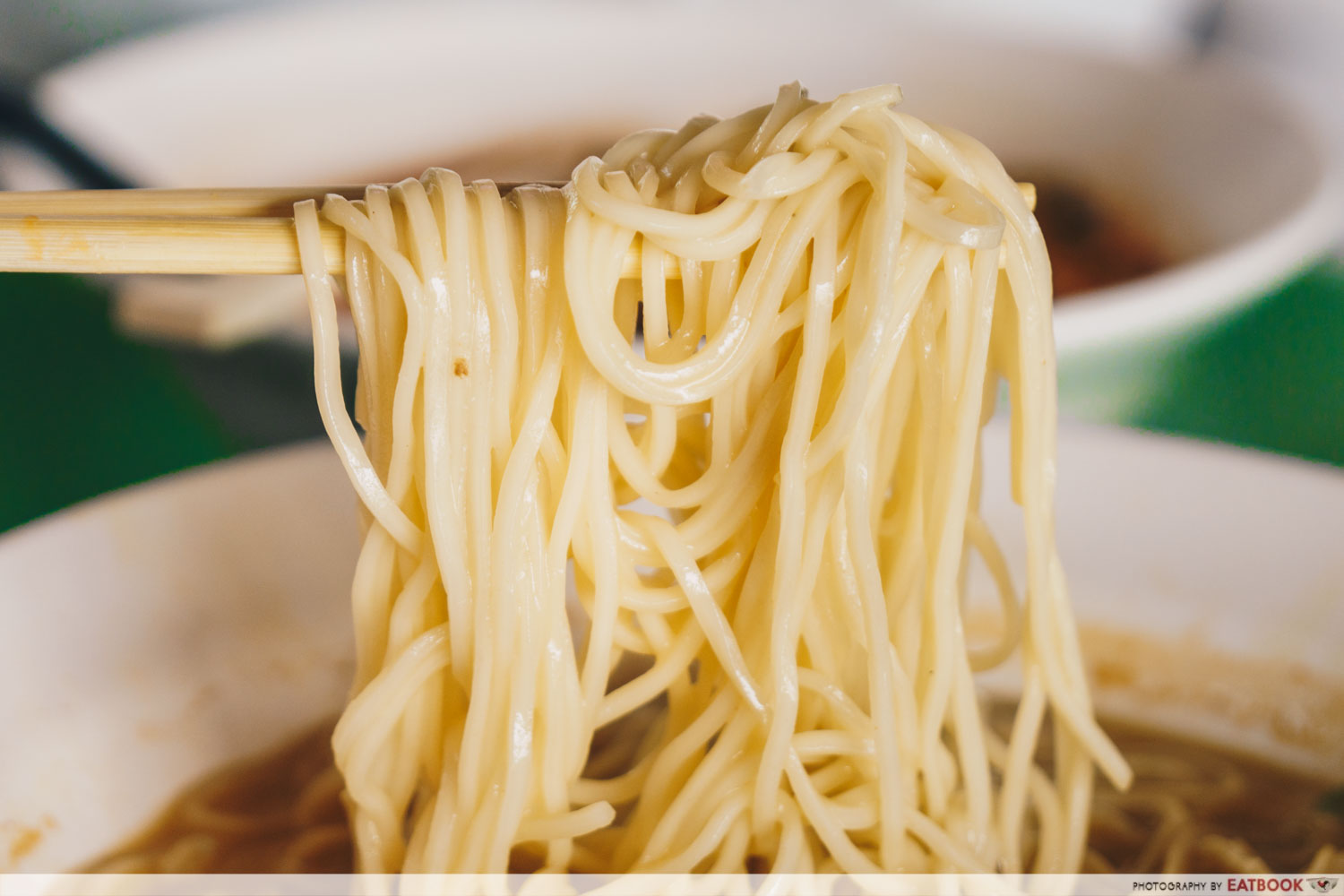 I slurped the noodles as crystalline beads of broth clung onto the strands of ramen. The texture was perfect – a soft coat of noodles on the outside cushioning the firm, chewy centre.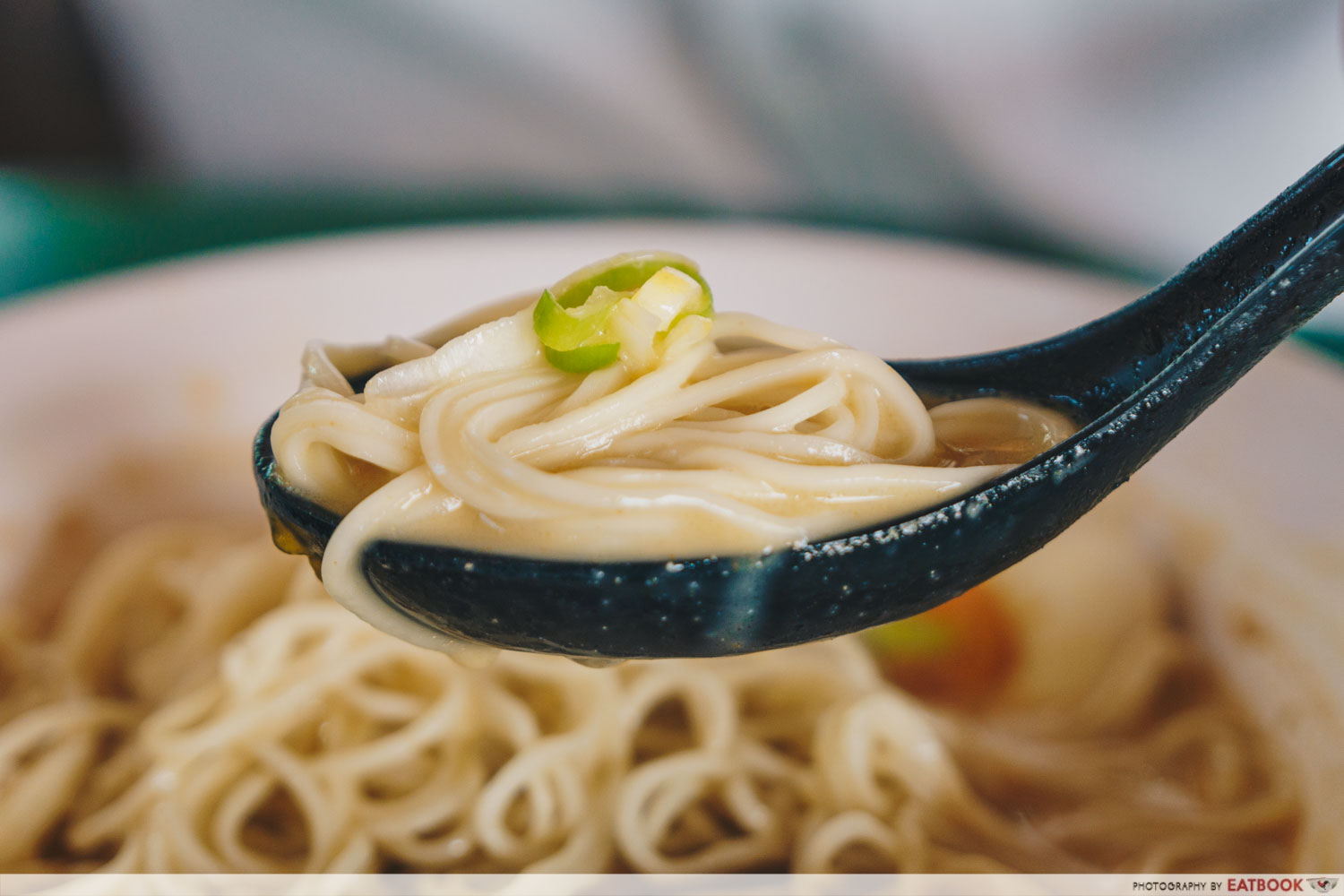 As its taste lingered in my mouth, more complex nuances slowly unravelled. The salted egg yolk that was submerged in a specially concocted shoyu-mirin brine imparted a light floral savouriness.
Gentle notes of what seemed like seafood also resonated through the broth, heightening the flavours.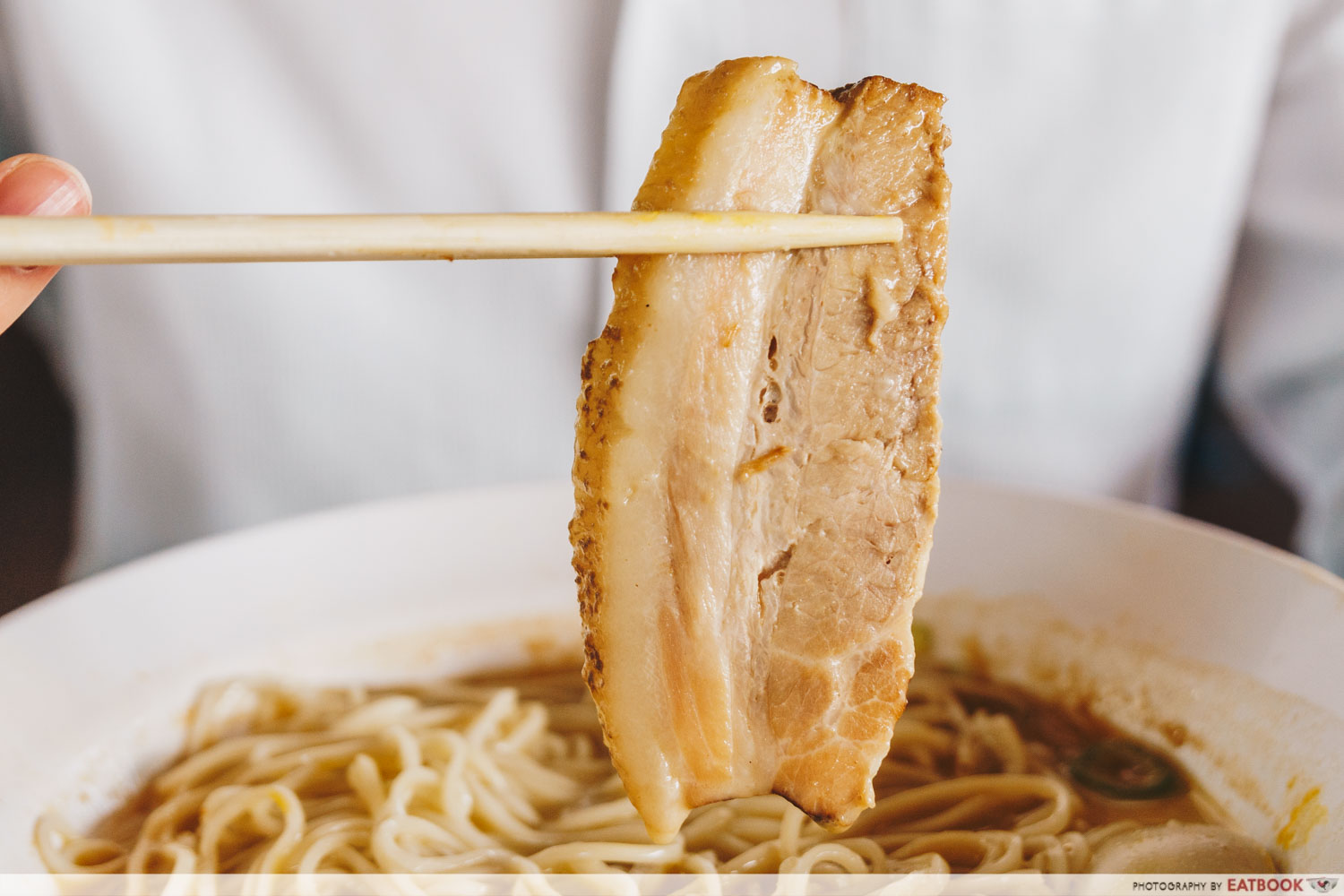 Like a snowflake dissolving into the ocean, the slice of pork disintegrated in my mouth into a luxe creaminess.
It had a layered taste. There were smoky flavours harmonising with the robust porky goodness, making this dish extremely rich.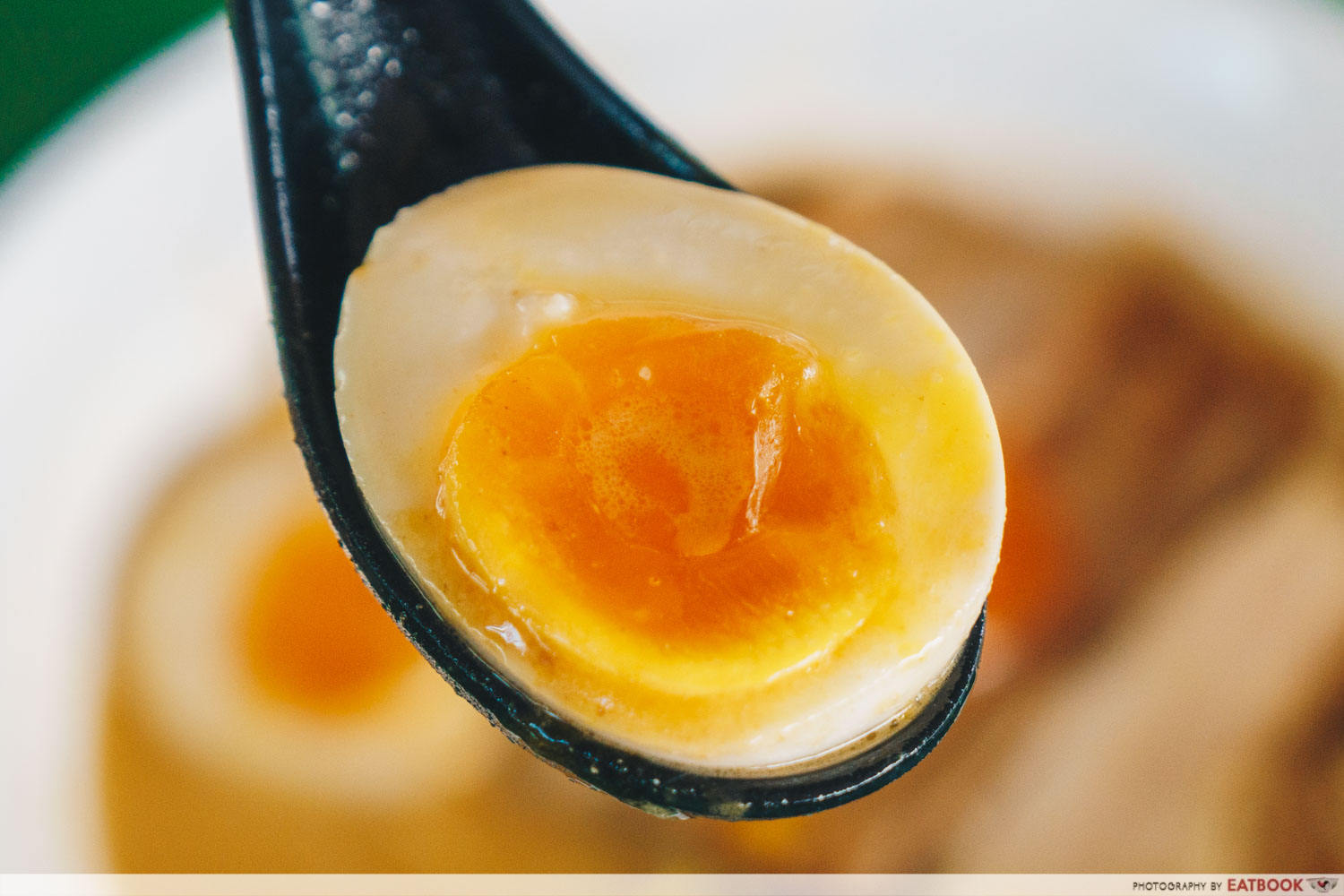 Saving the best for last, I sunk my teeth into the perfectly cooked Hanjuku egg. Its yolk oozed a molten stream of golden lava, and was well-seasoned in their shoyu marinade.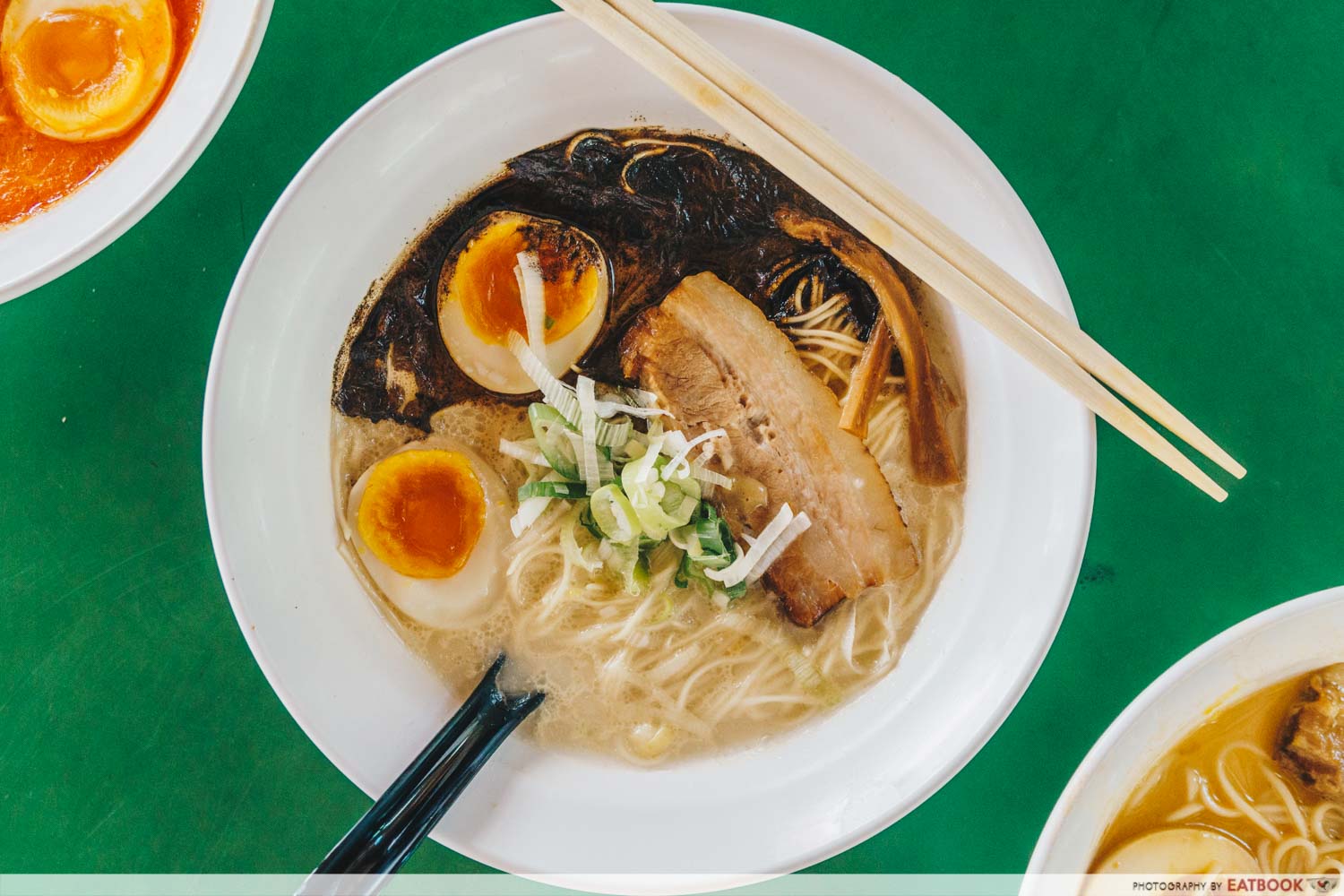 Their Black Garlic Ramen ($7.80) also impressed me.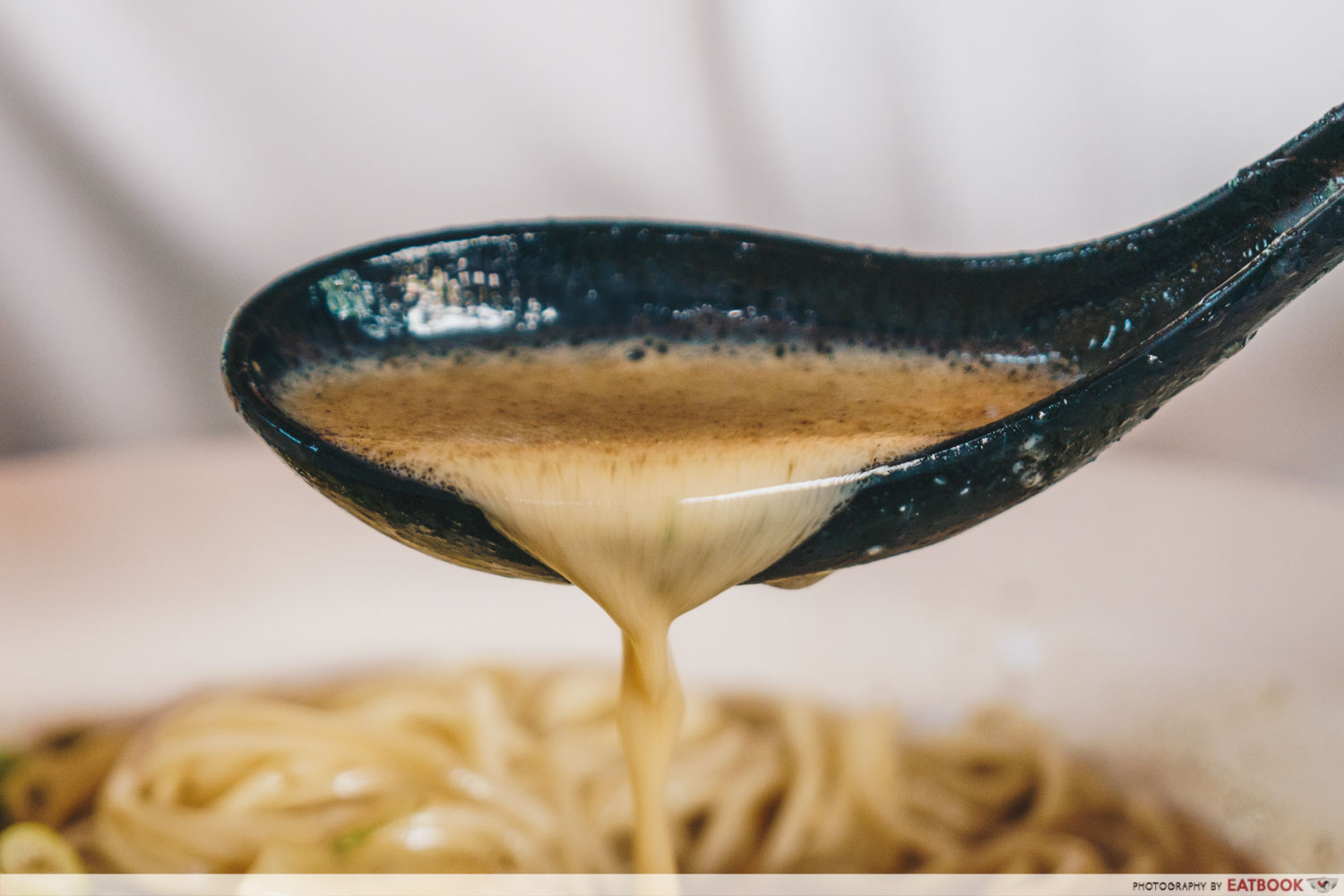 The same delicious broth base used in the salted egg ramen is found here. Concentrated black garlic oil deepened the spectrum of flavours, with slight notes of herbaceous funk.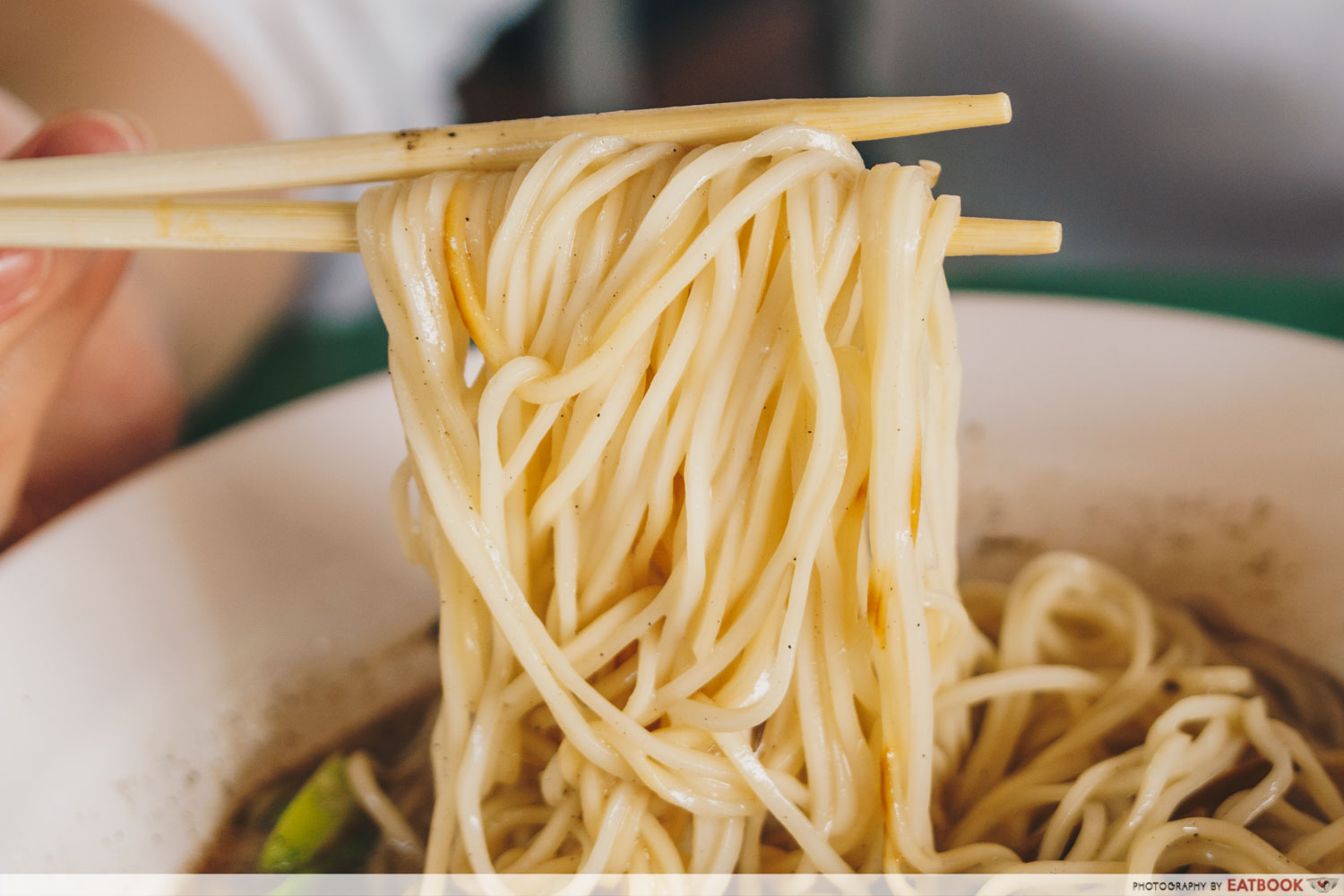 The same noodles delivered a different result in this broth. Subtle wheaty notes from the flour were able to shine through this lighter tasting soup base, allowing me to better appreciate the ramen.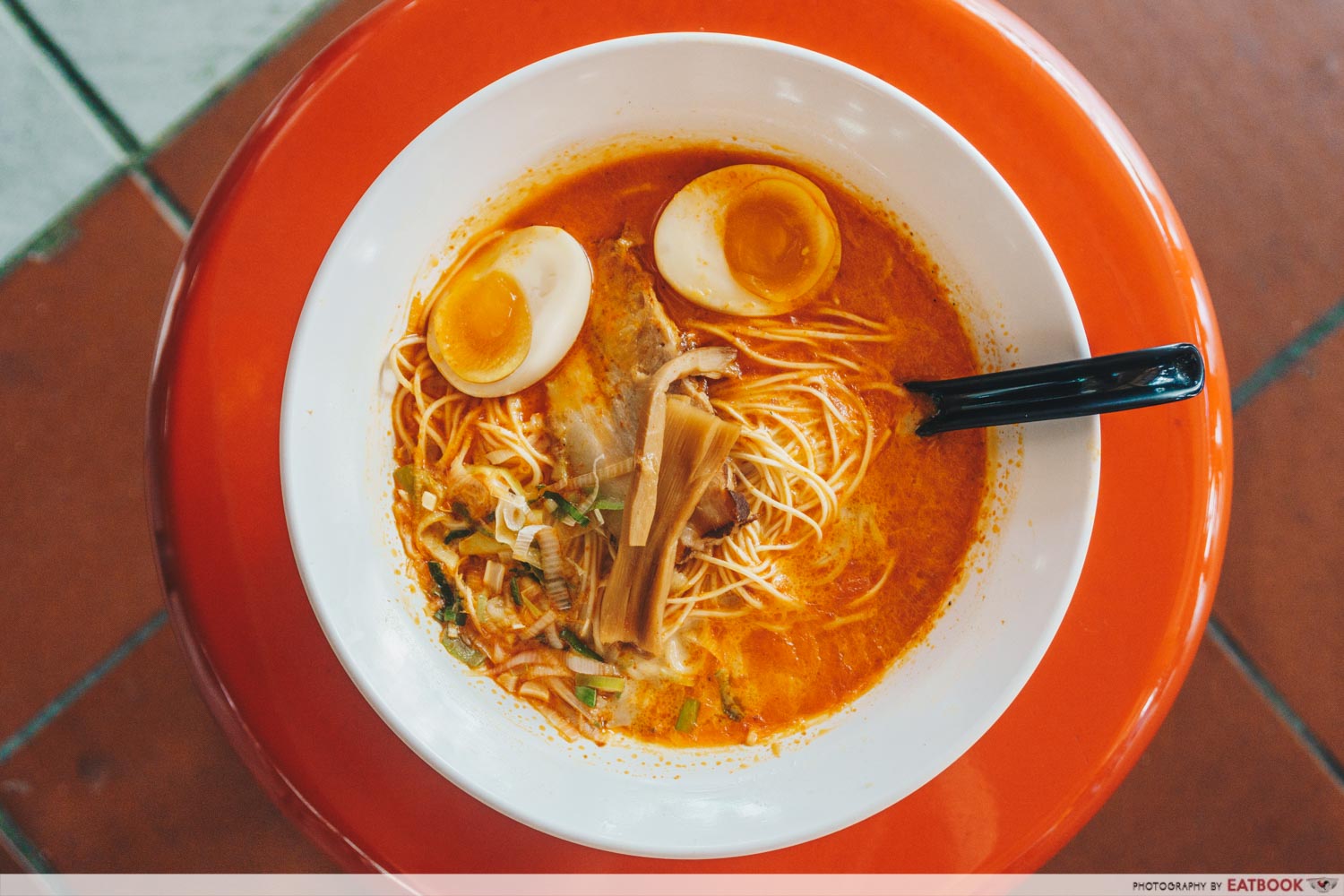 I love spicy food. But our last dish, Sambal Ramen ($7.80), was rather confusing; I'm not too sure if ladling this dish with copious amounts of sambal necessarily made it taste better.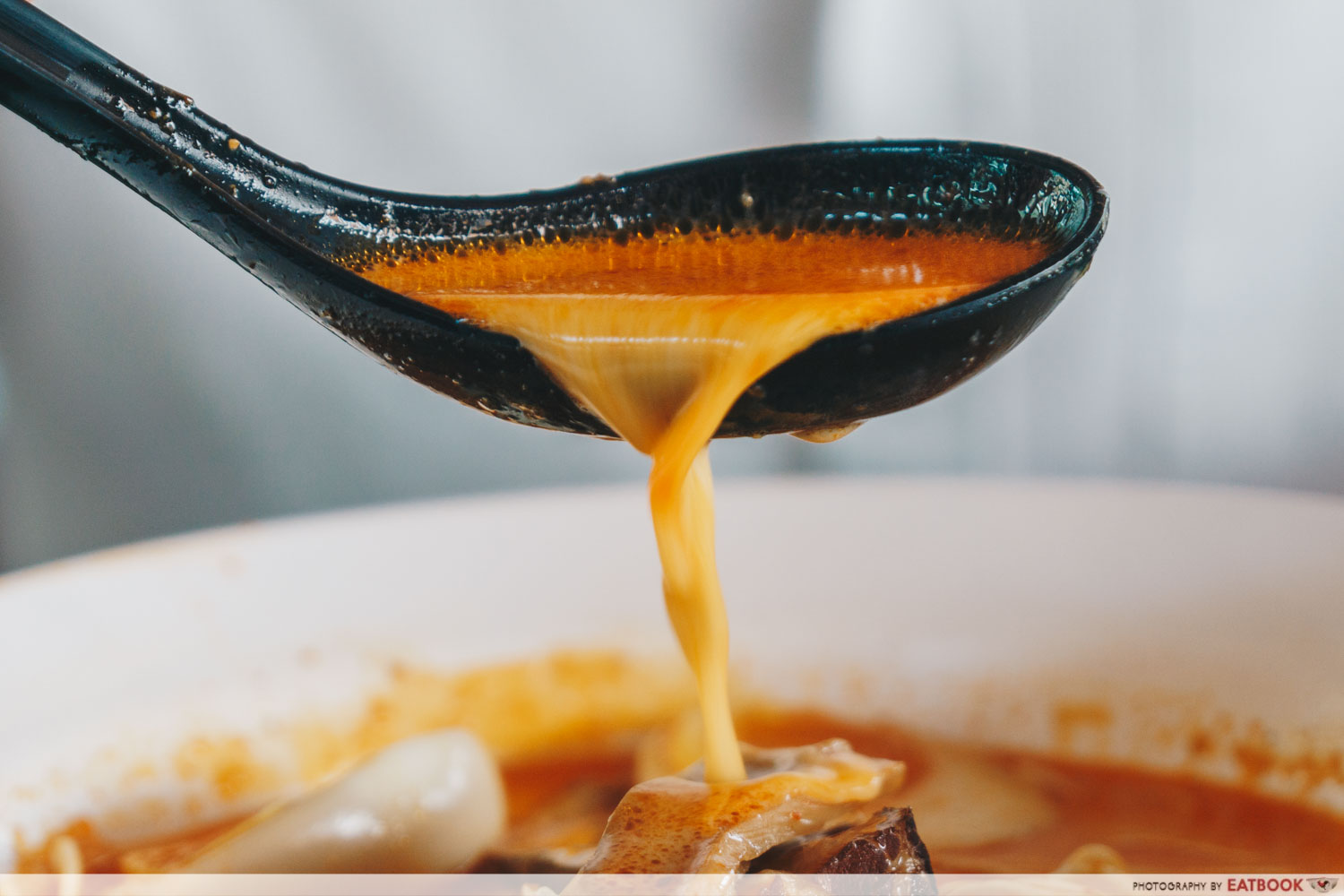 Spice has this uncanny ability to excite. But when used in excess, the heat merely dulls one's palate.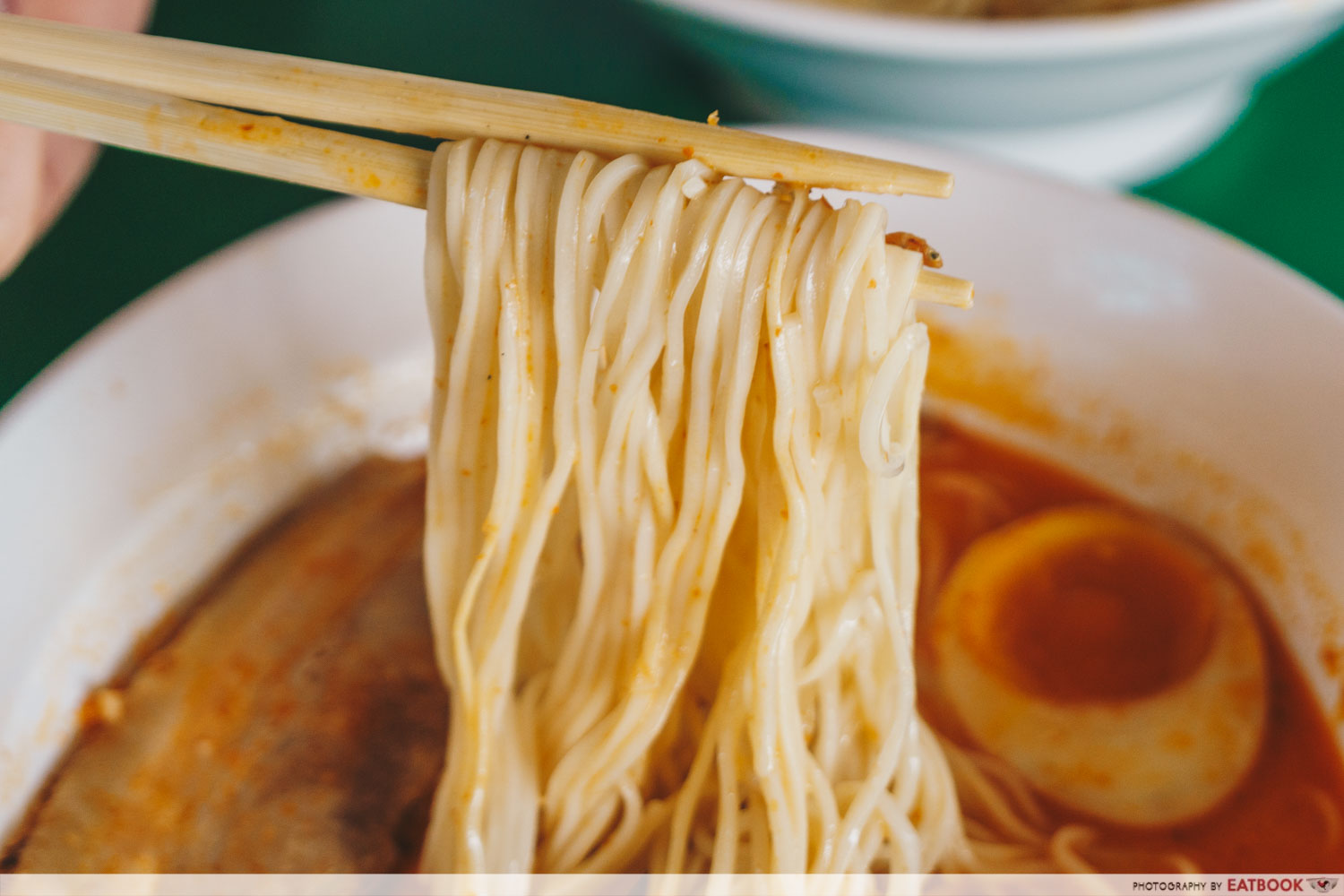 I understand that this dish caters to Singaporeans' obsession with spicy food, but I felt the chilli marred the many delicate flavours of the tonkotsu broth.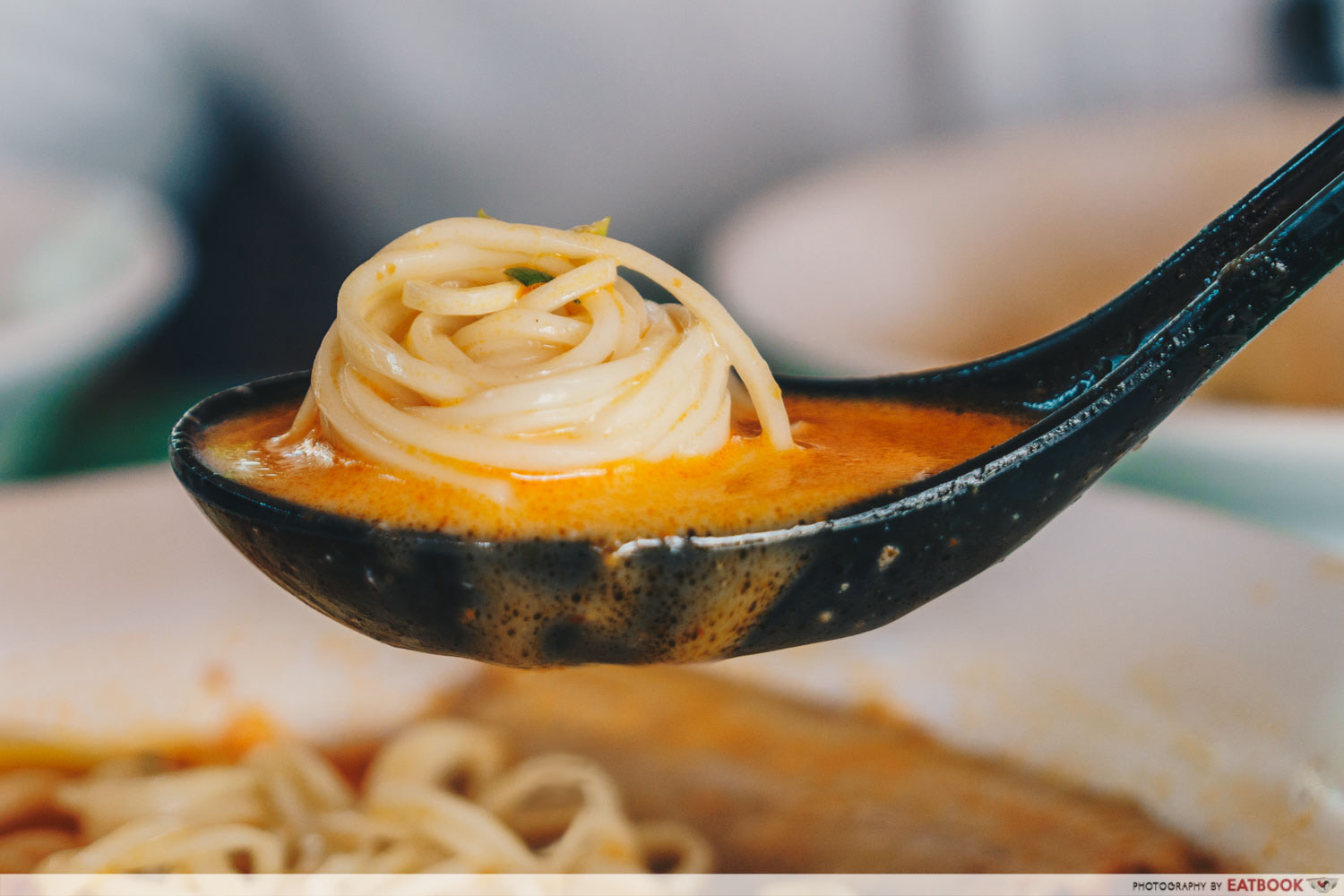 It sort of reminded me of laksa, with its strong Hae bee hiam and chilli padi flavours. 
Ambience at Ramen Taisho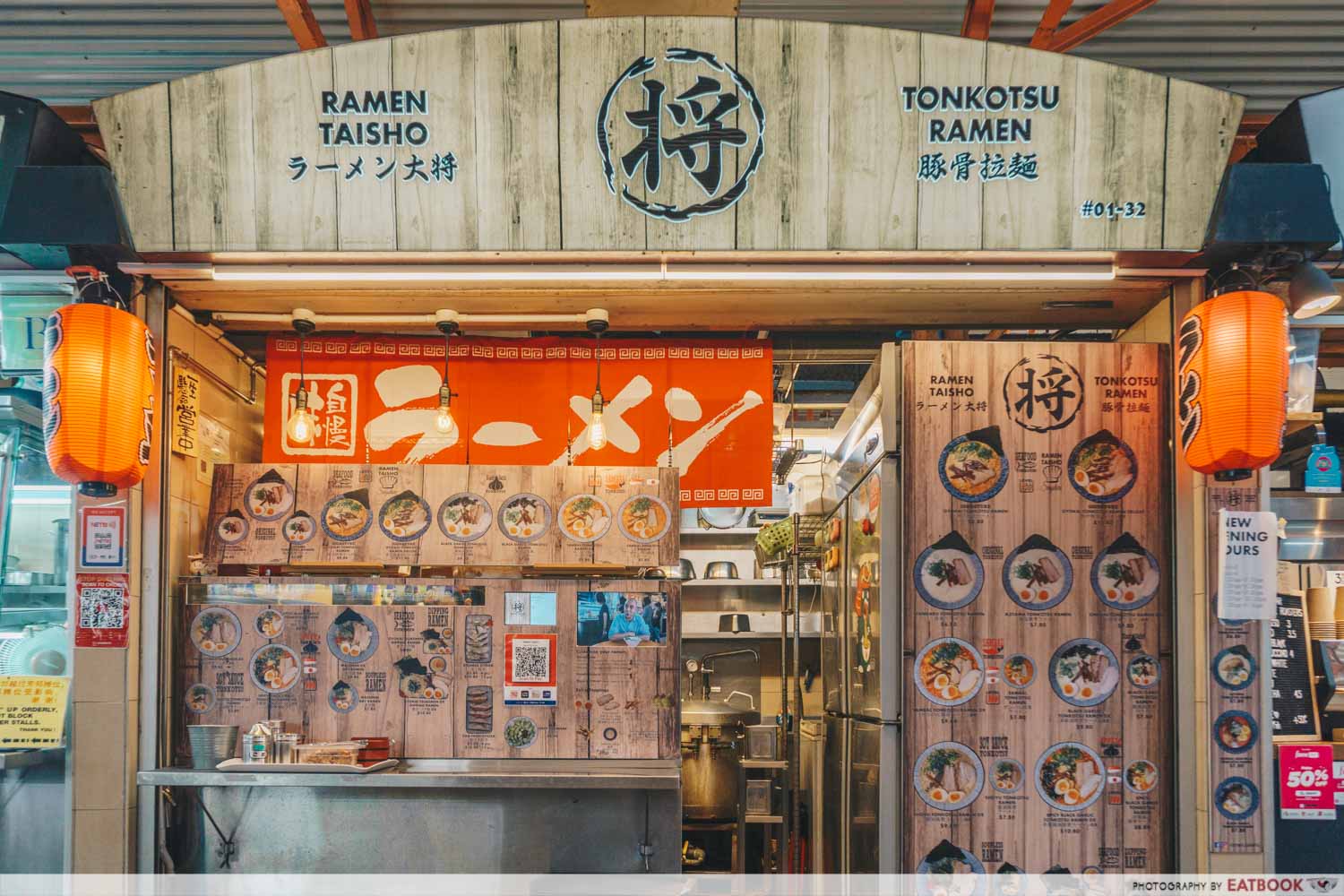 As red Japanese lanterns hung on their shop front illuminating it in a rouge hue, it felt as if a little thread of Japan has been woven into the fabric of Maxwell Food Centre – a piece of fabric formed from the mesh of many strands of cultures.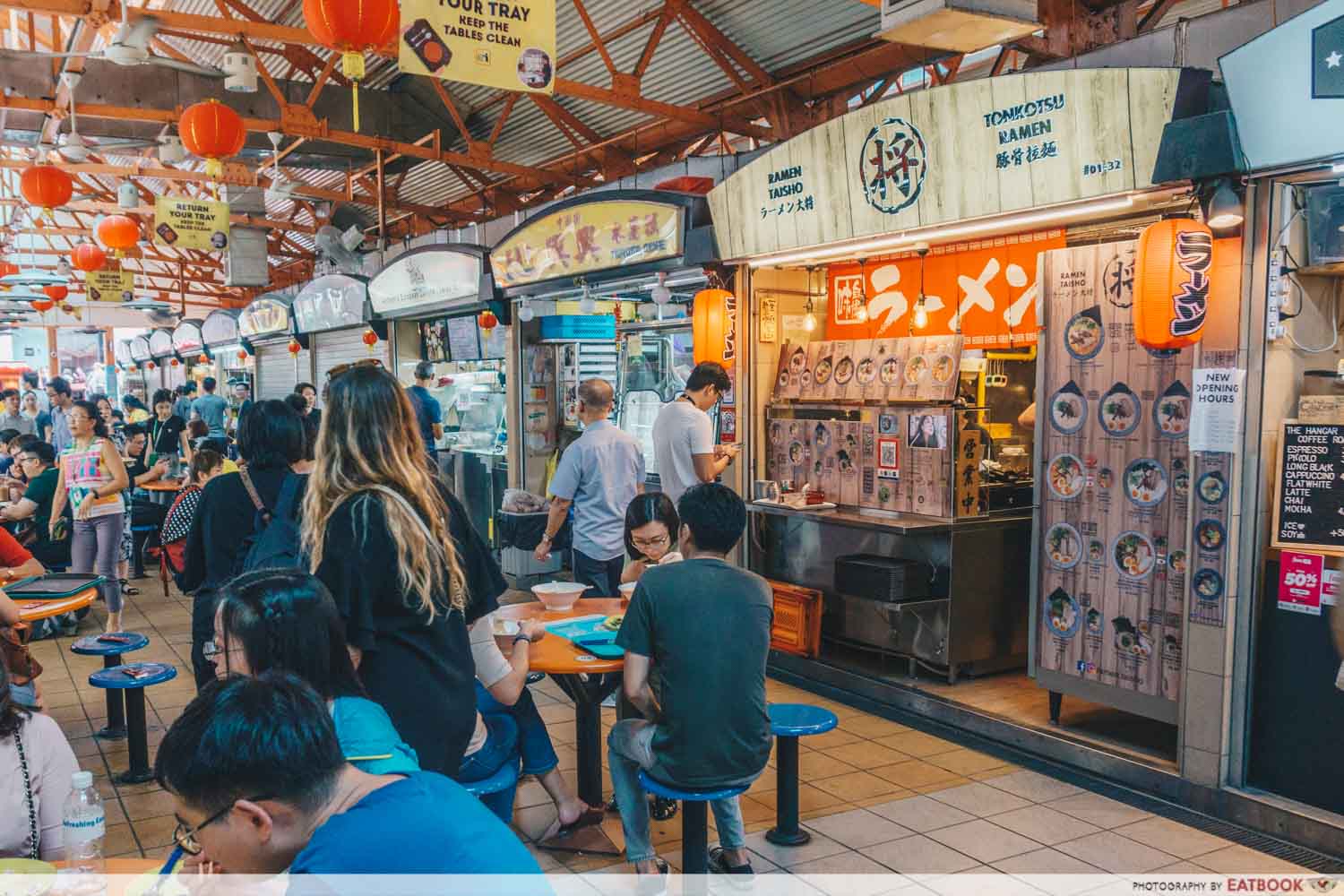 And that's what hawker centres are: an amalgamation of different cultures distilled into one place.
The verdict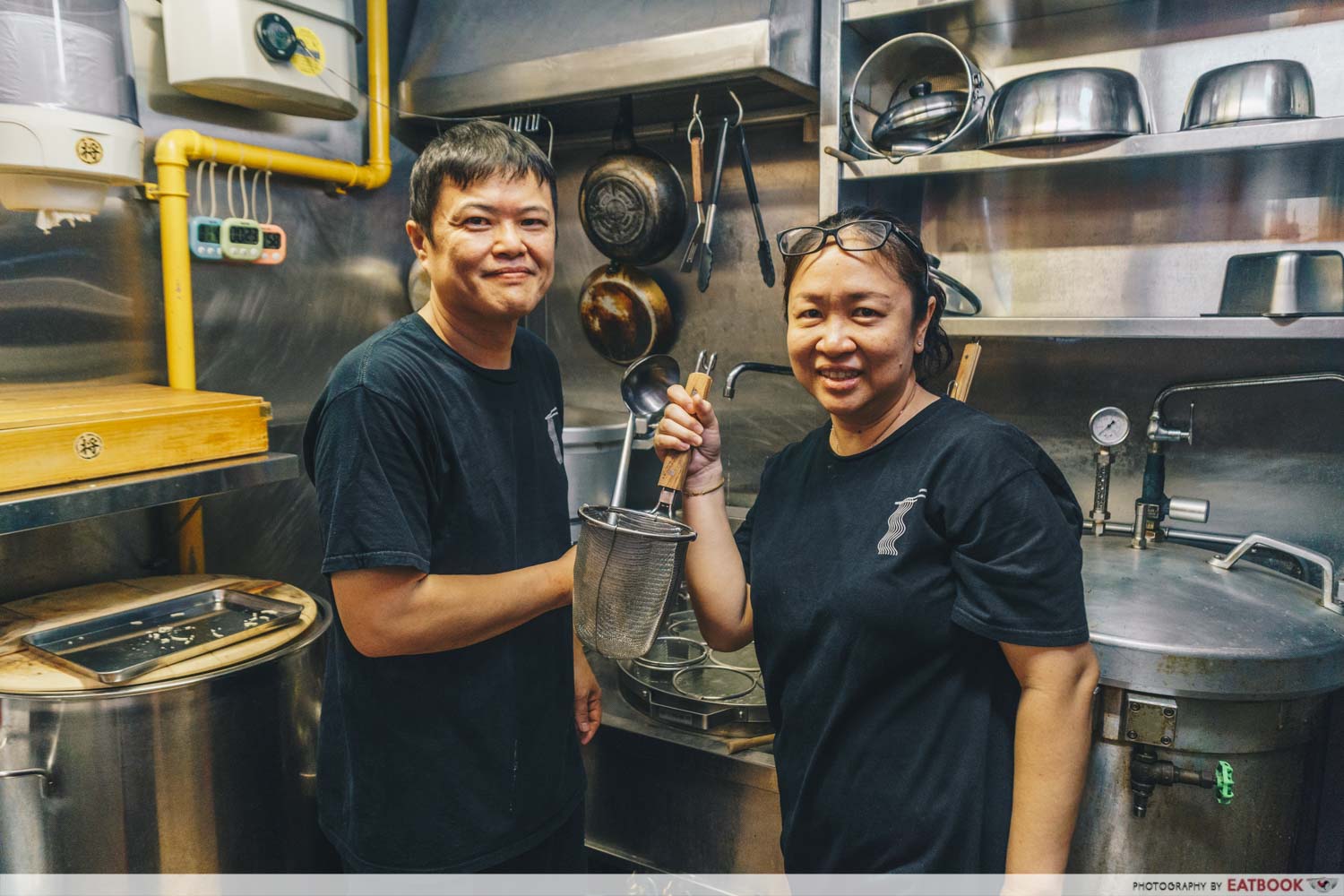 Just like a relic in the museum, hawker culture anchors our identity to a distant past, constantly reminding us of our shared heritage. But it is also more than an antiquated showpiece. It is alive. It is one that constantly evolves, and accommodates change and permutations in culture. As such, we should expect and embrace more fusion hawker food popping up in Singapore.
Address: 1 Kadayanallur Street, #01-32 Maxwell Food Centre, Singapore 069184
Opening hours: Wed-Sat 11:30am to 9:30pm
Tel: 9831 1855
Website
Photos taken by Ho Jing Yi.
This is an independent review by Eatbook.
Summary
Pros
– Affordable ramen
– Flavourful broth
– Well cooked noodles
Cons
– Difficult to find a seat during peak hours
Recommended dishes: Salted Egg Tonkotsu Ramen ($8.80), Black Garlic Ramen ($7.80)
Opening hours: Tues-Thur and Sat 11:30am to 9:30pm, Fri 11:30am to 10:30pm
Address: 1 Kadayanallur Street, #01-32 Maxwell Food Centre, Singapore 069184