Red Lips at Jewel Changi Airport
Update: Red Lips has permanently closed.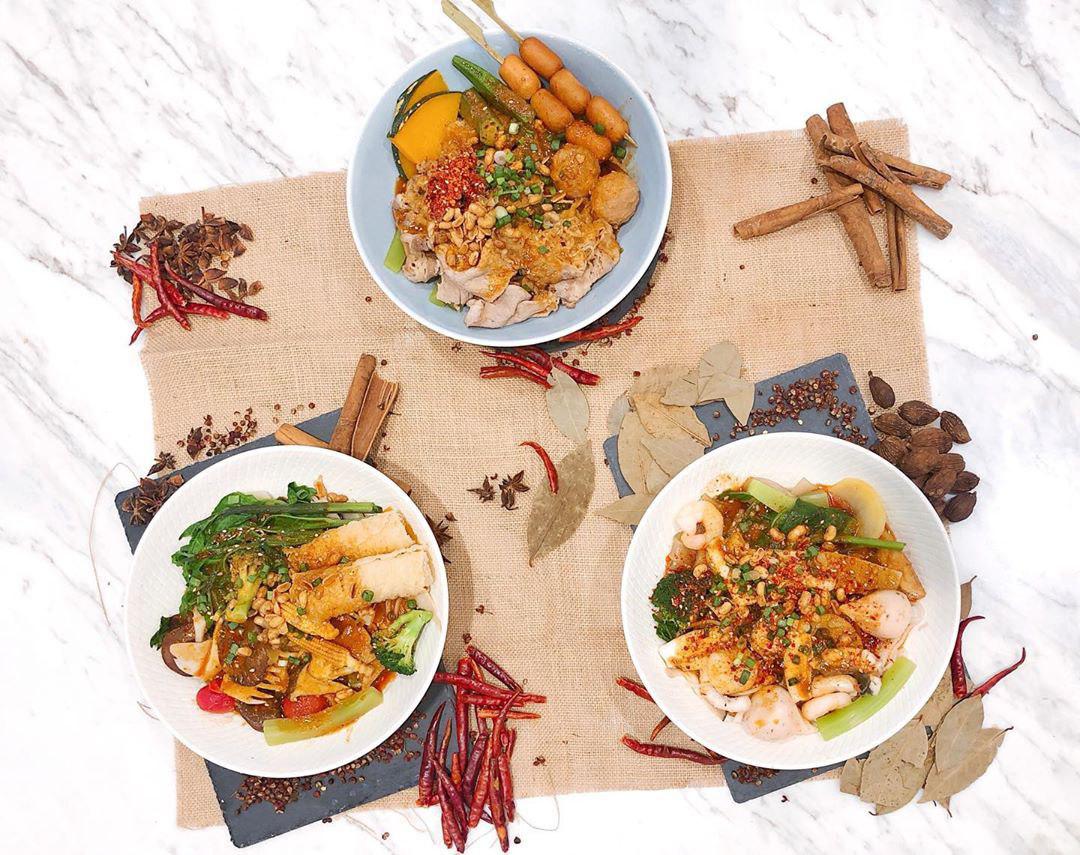 Image credit: @redlipssg
There's a new Player Three in the Mala Xiang Guo vs Mala Tang war. Serving what they call "new-age dry mala tang", this joint is the latest to satiate your tongue-numbing needs.
Tucked away at Jewel Changi Airport is Red Lips—a mala tang chain that's popular in China. What sets their mala apart is that it's actually served dry, without being stir-fried like in mala xiang guo dishes. The ingredients are first blanched in a peppercorn base with over 20 ingredients and spices. Afterwards, they are drenched in spicy sauce or creamy sesame sauce—so you'll get an even stronger dose of fragrance.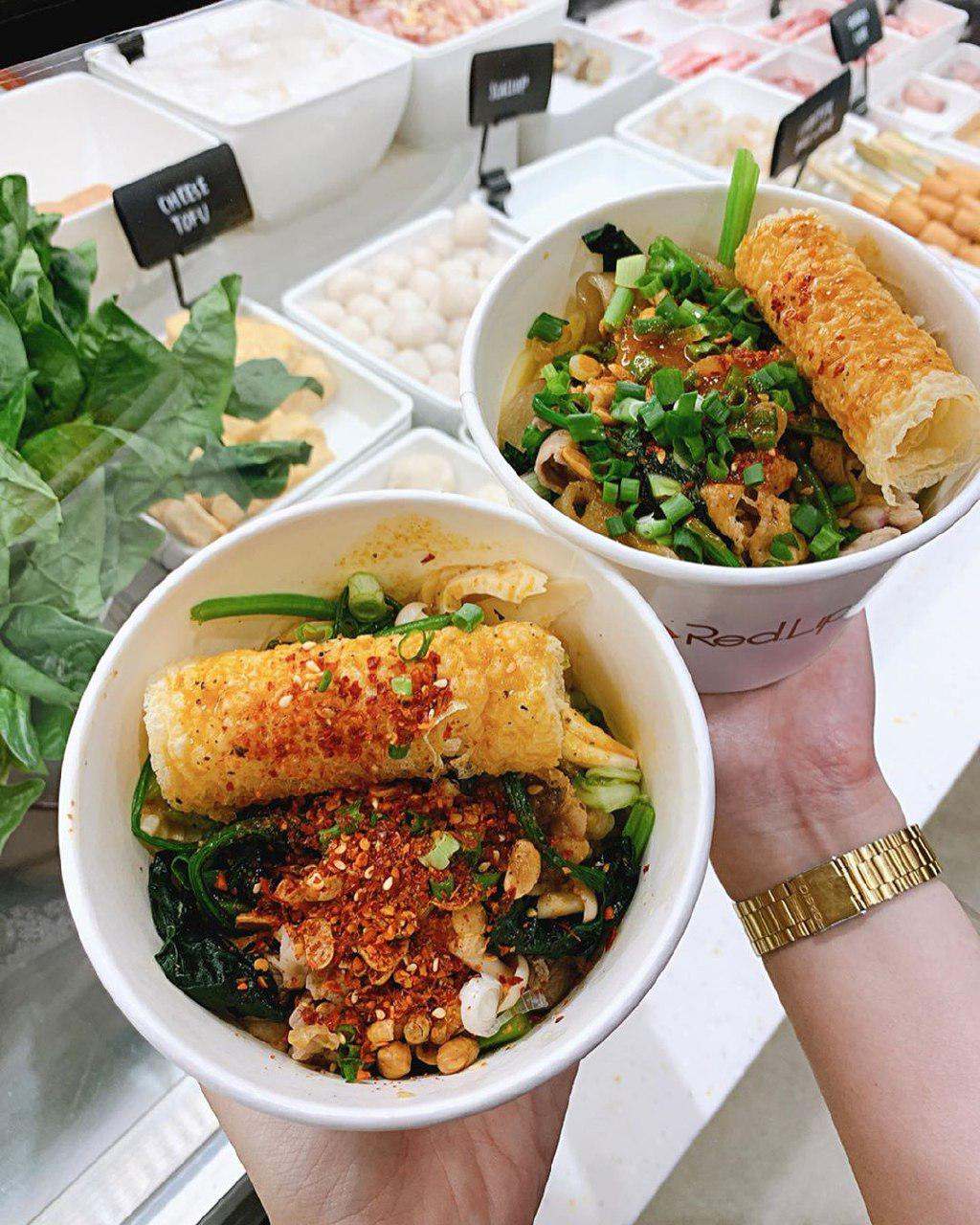 Image credit: @shermainexk
You'll find over 40 ingredients at the kiosk, including pork belly, beef tripe, lobster balls, and prawns! Pick out the ones you want, and the staff will serve 'em in a paper bowl which you can grab and have your mala on the go. With the cheapest and most expensive ingredients costing $0.90 and $3 respectively, picking one item from every section can easily you get a bowl under $7! This makes it one of the cheapest meals in Jewel.
Most reviews have mentioned that the spiciness level of Red Lips' food is pretty low, which bodes well for those who can't tolerate spicy food. On that note, spice lovers won't be able to adjust the spiciness level as well. However, feel free to ask for more chilli powder and spicy sauce if you desperately need that ma and la kick.
34 Jewel Changi Airport Food Places That Open 24/7 Serving Creme Brulee Ice-Cream And Dim Sum
With closing times as late as 1am, Red Lips is one of the few places in Jewel to head to if you need a supper fix. I can definitely see my homies and I slurping on their fiery noods as we marvel the Rain Vortex. If you're lepaking even longer, check out A&W for their savoury Coney Dogs and Icenoie Hokkaido for creamy soft serves!
Address: 78 Airport Boulevard, #B2-263, Jewel Changi Airport, Singapore 819666
Opening hours: Sun-Thurs 7am to 12am, Fri-Sat 7am to 1am